Site Overview
Site Type:
Scenic Reef
Depth:

Top: 5M

Median: 18M

Bottom: 30M

Location:
At Mioskin Island
Description
The reef starts on Mioskon Island, it's a perfect place for a check dive because of the easy dive conditions. The beautiful Mioskon reef offers new divers a great first impression of what they can expect from Raja Ampat. Schools of Yellow Snapper, Napoleon Wrasse, big groupers and many Wobbegong sharks can be found in Mioskon. Pigmy seahorses, different species of nudibranch can be seen as well. Being relatively shallow it makes for a good snorkel too.
Only 10 minutes from places like the Raja Ampat Dive Resort, it can also be done as a night dive, when you will find a completely different set of critters like sponge crabs, walking sharks, harlequin shrimps and many other strange and amazing creatures.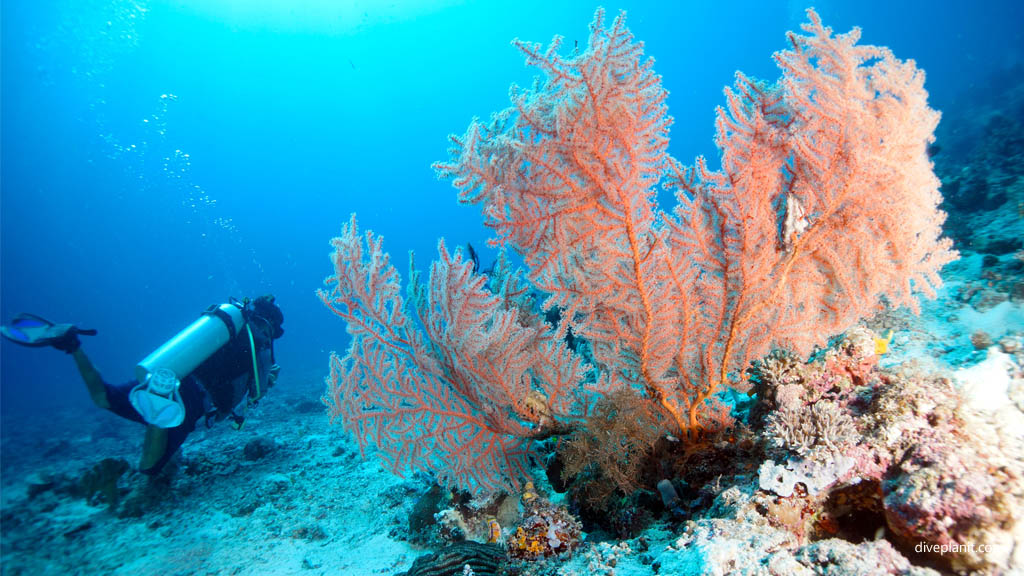 Sandy and coral rubble patches between the coral bommies and clusters make this an easy dive.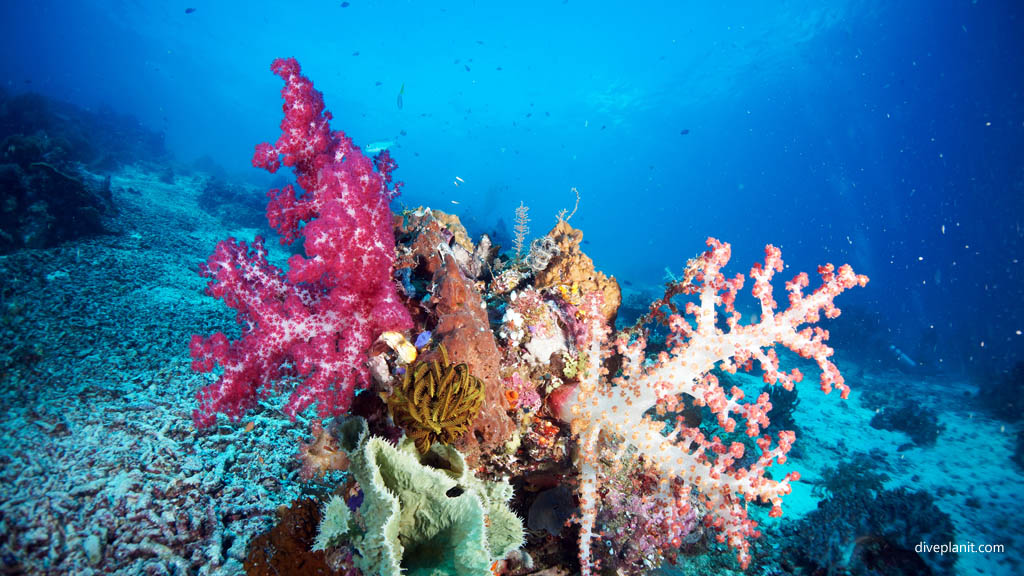 The clusters contain a variety of hard and soft corals, sponges and tunicates.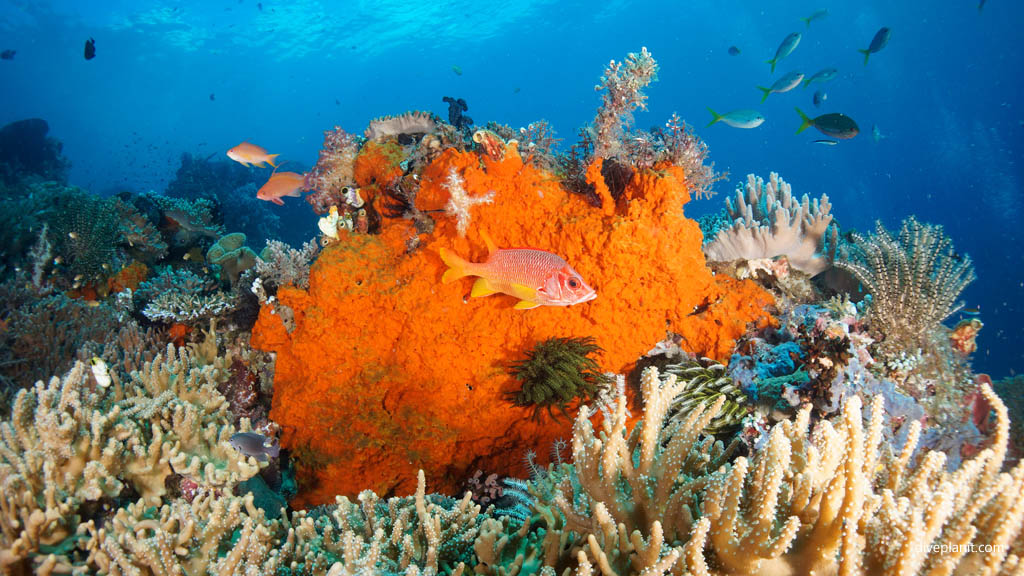 Amongst the coating corals, there's staghorn and leather corals, and a good selection of reef fish.
There are also magnificent orange seafans adorned with featherstars and surrounded by anthias.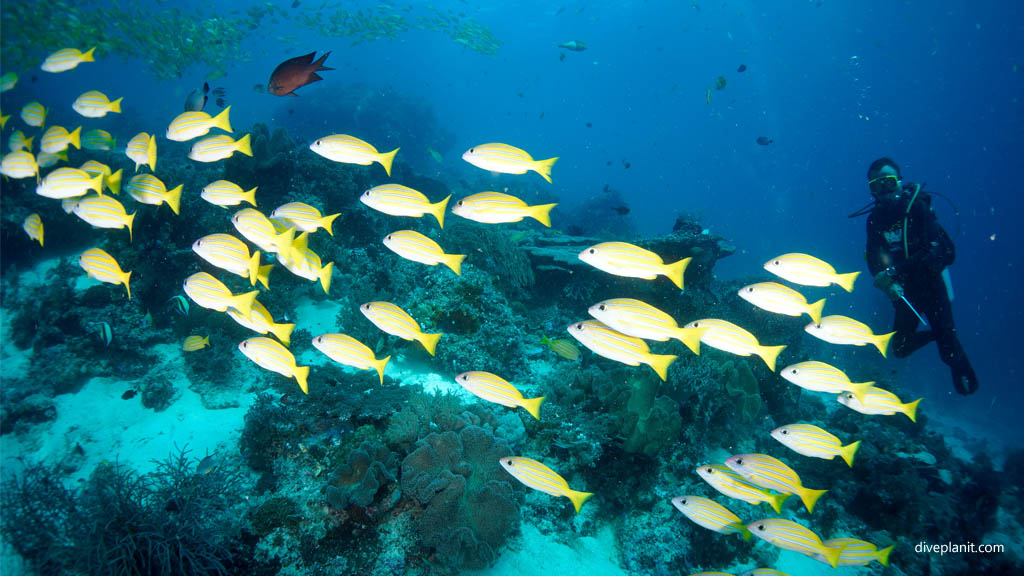 At some point you'll come across the blue-stripe snapper.
There's a pretty long trail of them!