Overview
Do some spectacular diving in the Bunaken National Marine Park, Bangka Archipelago or the Lembeh Strait, with Thalassa Manado Resort. It's the perfect getaway for divers of all levels, and you will find an oasis of peace & quiet in this tropical resort, only 30 minutes by car from the airport.
In addition, Thalassa Manado champions a concept called "Giving back", where a local school (funded by donations) offers village kids the chance to pursue a career in the diving and hospitality industry.
At Thalassa Manado you are invited to feel at home. It's where guests leave as friends!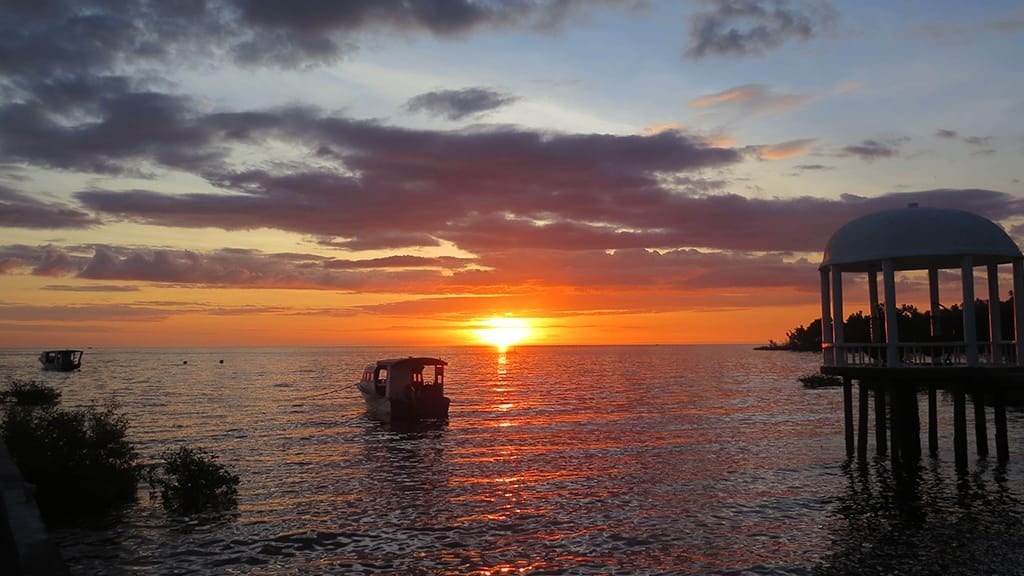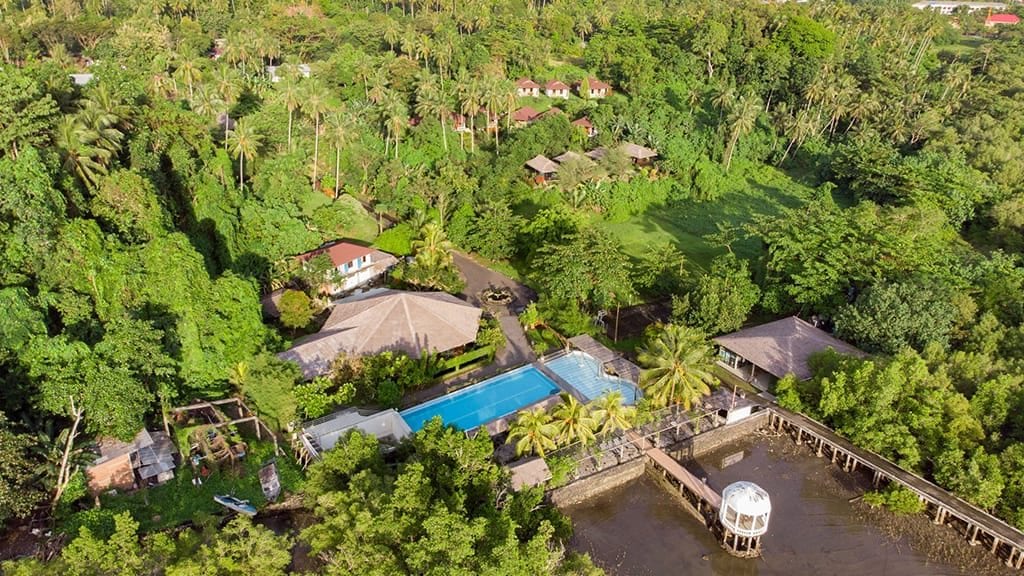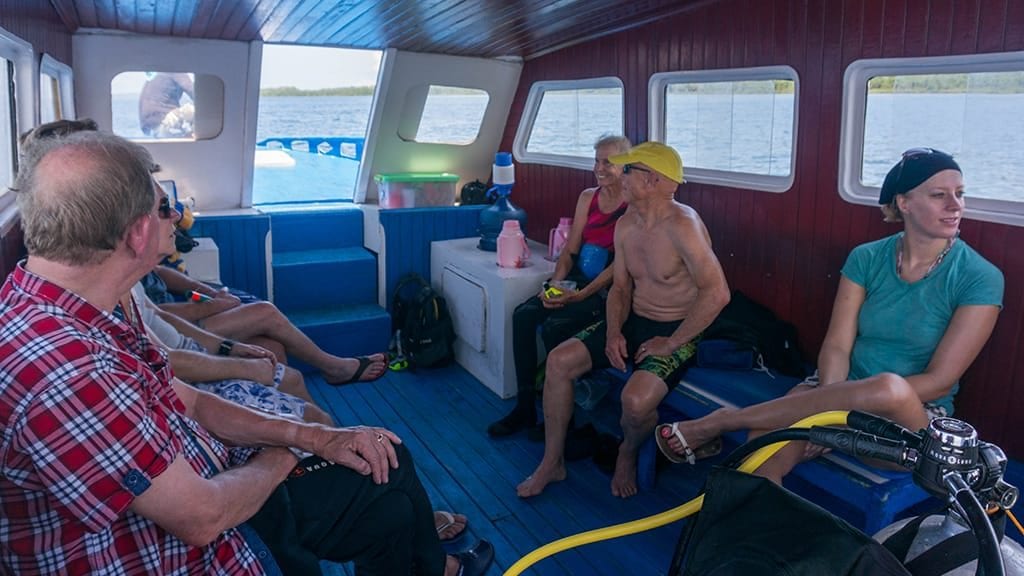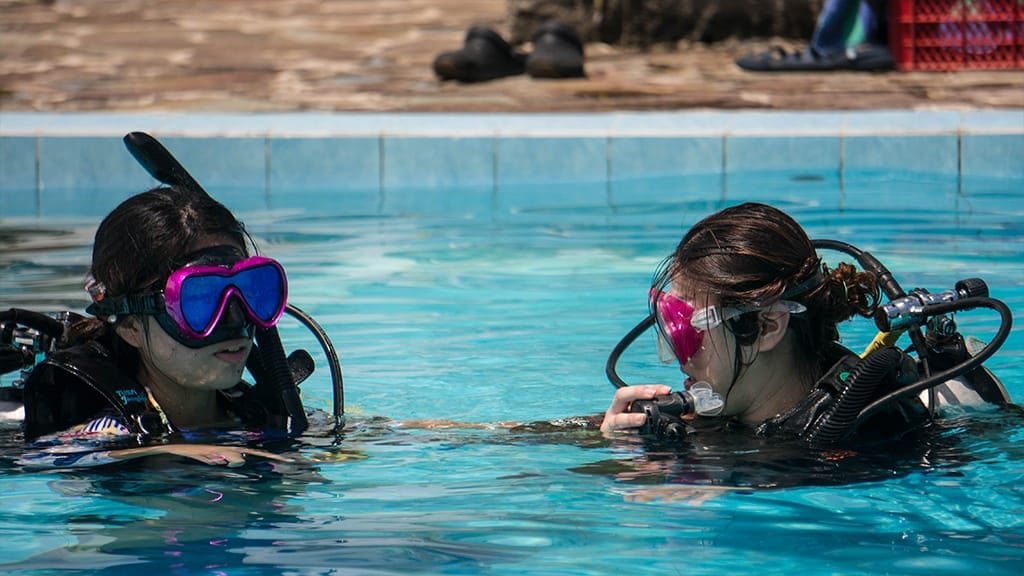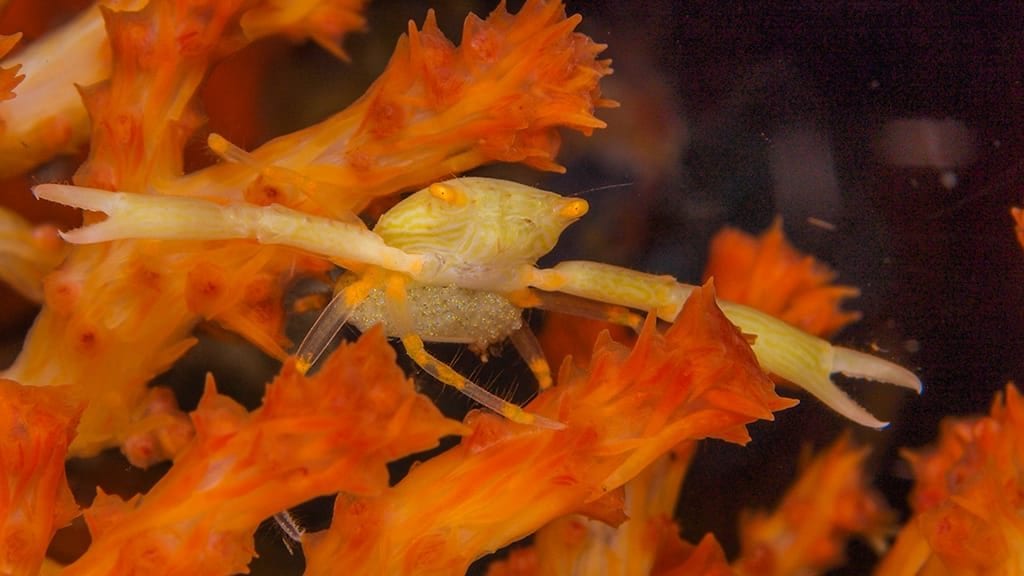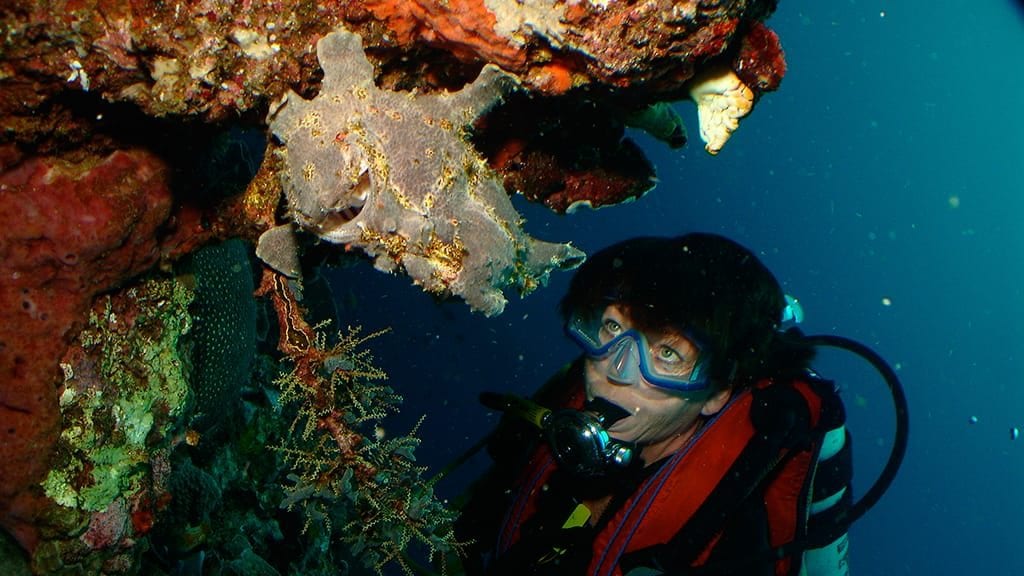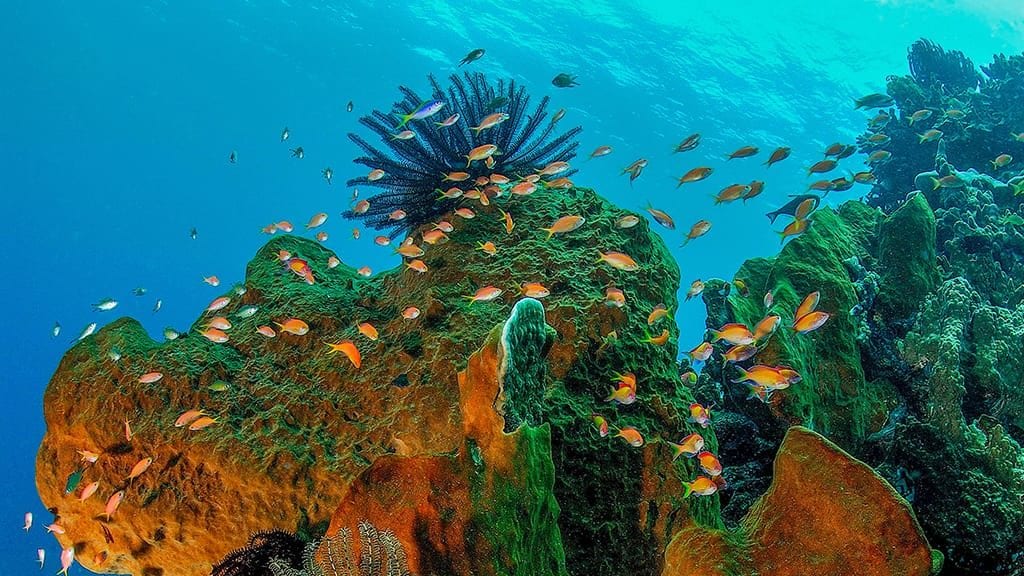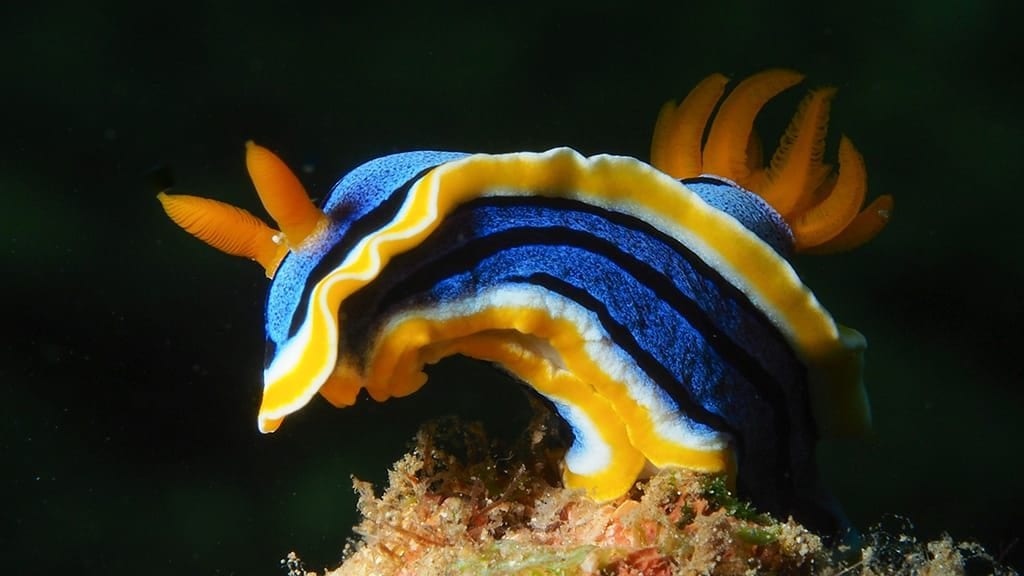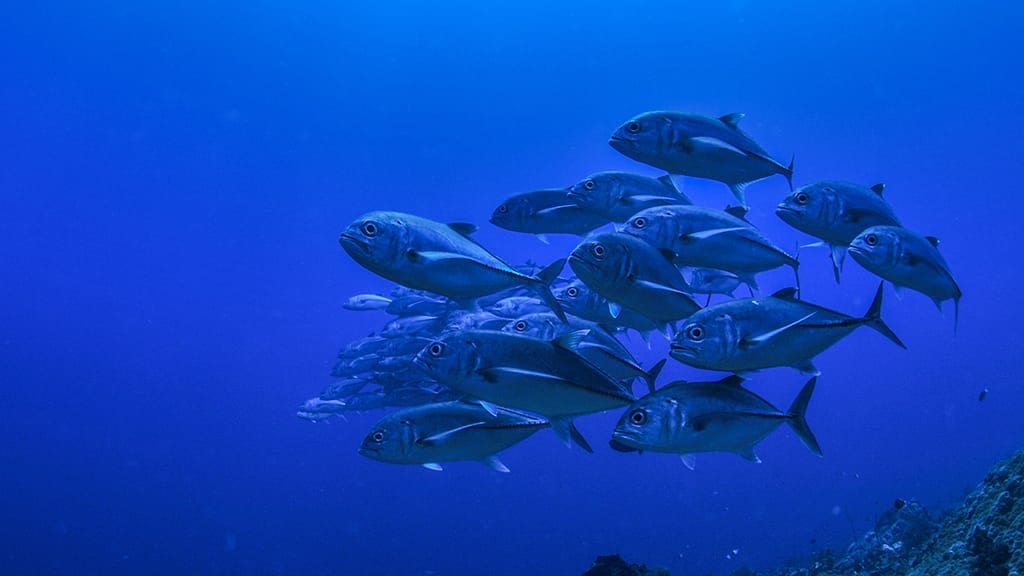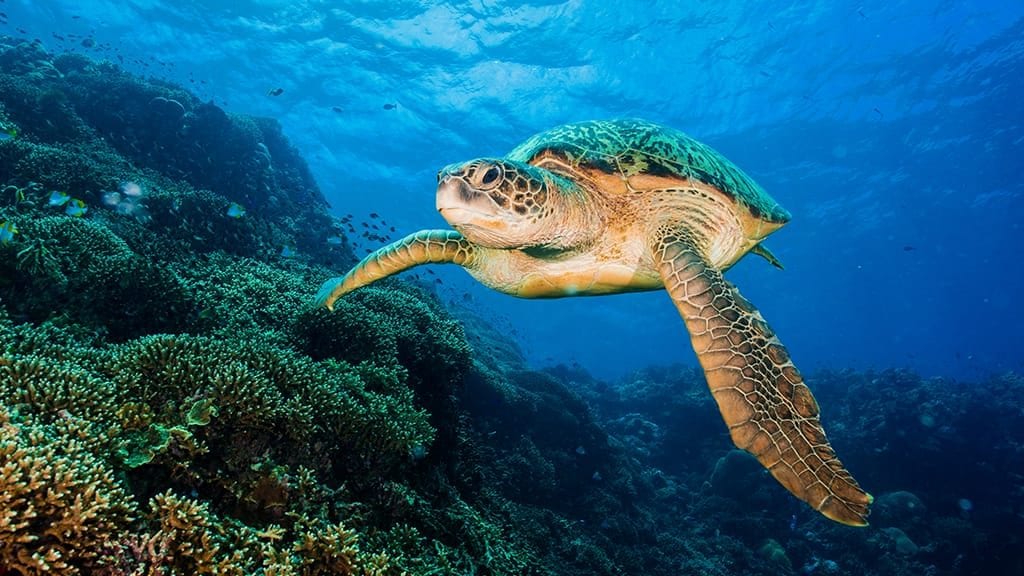 Accommodation
At Thalassa Manado All rooms are equipped with air-conditioning, twin or double beds and amenities in private bathrooms.
It's nine Hilltop rooms at the highest point of the resort offer a stunning view over Manado and the bay, accessible via stairs. Two Hilltop rooms are available as an extra spacious Deluxe version, and come with a fridge.
Four stand-alone wooden cottages on stilts are built in traditional local style, surrounded by lush vegetation. The Cottages are equipped with either twin or double beds and come with a refrigerator/minibar and private terrace. One of four Cottages is fully accessible by wheelchair.
Nine stand-alone bungalows are tucked away in green gardens, offering spacious rooms with king-size and single beds. A large private terrace in front is just the perfect place to relax. Amenities include a refrigerator/minibar, coffee and tea maker and bathroom amenities. Three bungalows are accessible by stairs.
Pricing for Thalassa Resorts valid until 28 Feb 2020
AUD
EUR
7 Nights Thalassa Manado Sea View Hilltop Room with 12 dives
892
EUR
|
892
7 Nights Thalassa Lembeh Sea View Bungalow with 12 dives
1105
EUR
|
1105
5 nights Thalassa Manado Bungalow + 5 nights Thalassa Lembeh Bungalow with 18 boat dives
1544
EUR
|
1544
This resort's prices are in EUR. The AUD prices shown are based on the current exchange rate. The price paid in AUD will be based on the actual exchange rate at the time any payments are made.
Pricing includes accommodation as specified, all meals, return airport and intra-resort transfers, tanks, weights, boat, dive guide, unlimited house reef diving, and all applicable taxes.
The per person pricing above is indicative only for the purposes of comparison. We can give you a price (and availability) for any combination of nights/dives you wish to undertake, at either or both resorts, which will include any discounts due to you as part of that package, and any exclusions, or items payable at the resort. Use the [Enquiry Form] button to give us your exact requirements and we'll give you the best deal we can.
Resort Facilities
Thalassa Manado's center point is the spacious Barracuda restaurant with reception, a small souvenir shop, coffee corner and lounge. Have a refreshing drink at the bar, chat with other divers or look up a particular fish in our library. Thalassa Manado's facilities include:
Two swimming pools, 0.6 and 1.8 meters

Free WiFi at restaurant

Spa facility with traditional massage service

Sea shore terrace/pergola

Pizza bar with traditional wood oven

Sports field, (tennis, badminton, volleyball, takrau, futsal, basketball)

Airport transfers

Full service 5

★

PADI Dive Center (Green Star Award)

Scheduled live music; traditional Kolintan band or acoustic band

Spoken languages: Dutch, English, German, Indonesian, French, Korean and Japanese
Staying Connected
Free Wi-Fi is available at the restaurant. Coverage is decent but bandwidth is limited.
Facilities
| | | | | |
| --- | --- | --- | --- | --- |
| Training School Type: | PADI 5* IDC | | Nitrox Fill: | |
| Air Fill | | | Number of Guides | 12 |
| Gear Hire | | | Number of Boats | 5 |
| Gear Sales | | | Number of Dive Sites | 30 |
| Gear Servicing | | | Accommodation | |
Location
Thalassa Manado is located approximately 30 minutes by car from Manado International Airport. Transportation from and to the airport can be arranged with the resort.
It's also possible to book a combination trip with Thalassa Lembeh (Thalassa's sister resort on the island of Lembeh), so you can experience North Sulawesi's diving from Coast to Coast.
What to expect
Dive Service
Dive schedule is 3 dives per day, with night dives on request.
With a fleet of 3 boats, up to 32 divers can be taken all around the Bunaken National Marine park. Drinking water, coffee, tea and a healthy snack is available on each boat, with lunch on board in case of a full day trip.
A camera room with AC is available for the photographers who need space to prep their equipment.
In addition, a fully stocked dive center has rental equipment available, from full SCUBA sets to snorkel gear. Night dive torches as well as compasses can be obtained from the front desk.
PADI Courses
As a PADI 5★ Resort, Thalassa Manado has a reputation of teaching diving at a consistently high quality, with zero shortcuts concerning safety or comfort. Being 100% PADI AWARE resort, a donation of AUD 10 is made to Project AWARE for every license issued.
The following PADI Courses are available:
PADI Discover Scuba Diving and PADI Bubblemaker

Open Water Diver

Adventures in Diving Course (Advanced Course)

Emergency First Response and Rescue Diver

PADI Specialties

PADI Professional
Dive areas
Bunaken National Park
Just imagine: steep walls covered with sponges, hard and soft corals, fan corals, whip corals and other spectacularly colorful growth dropping down into the deep blue, Flanked by huge schools of colorful fish, a variety of camouflaged creatures await to be discovered in every nook and cranny of the northern Bunaken reefs.
The southern part however, is a completely different story — its sandy slopes are covered in sea grass, where you can spot grazing sea cows, and a macro environment of seahorses, scorpionfish, nudibranchs, sea slugs, octopuses and a lot more.
Bangka Archipelago
In the mysterious landscape of Paradise Jetty, one of Bangka's famous dive sites, volcanic hot water rises up from the seabed, making the surrounding water shimmer and blurring while you bathe in the hot spring's warm embrace.
Over at Sahaung Point, pockmarked basalt rocks rise up from the depths like pillars. Around these formations covered in colorful soft coral, large schools of yellow snappers join an intricate dance around the rocks, which form perfect hiding places for a variety of interesting sea life.
Lembeh Strait
Discover the strange extra-terrestrial life forms lurking under the black sand plains of Lembeh Strait: Banggai cardinal fish, pegasus, several types of frogfish, seahorses, cephalopods, nudibranchs and many more fantastical creatures await to be seen in what seems to be a treasure hunt for adults. If you're a photographer, this is an opportunity to bring home a few great shots.
Thalassa's House Reef
Descend from the jetty to submerge into our House Reef, a landscape as varied as the marine life occupying it — it's also home to our Thalassa Rock and a large cluster of yellow elephant ear sponges; truly unique to this part of North Sulawesi.
And if you're just starting out, it's the perfect place to practice and learn to become a diver.
Pricing / availability enquiry