Site Overview
Site Type:
Coral covered walls
Depth:

Top: 5M

Bottom: 24M

Location:
There are many corners and points to the walls around Bunaken Island. Photos are representative of a number of these sites.
Description
From the map you can see that Bunaken is quite angular and it has a number of internal corners and external corners or points. There is a shallow reef around much of Bunaken (perfect for the deco stop), and the walls fall away quite steeply to 20 or 30 metres. At the base you'll find a variety of hard coral formations in different places, and the walls are dotted with ledges where resting turtles are often observed.
Here is a short video of what you can expect to see scuba diving around Bunaken Island, North Sulawesi.
This first shot is from (internal) corner number 3, but is very representative of the dive site overall.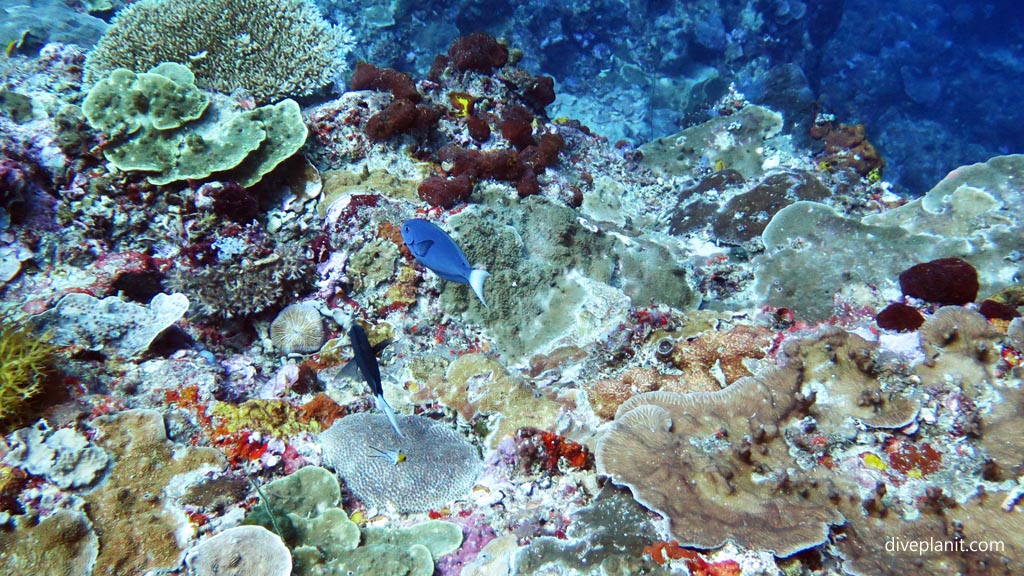 There were all manner of reef fish.  Here are a few of the stand-outs.
A Spot-nape (top) and a Klein's Butterflyfish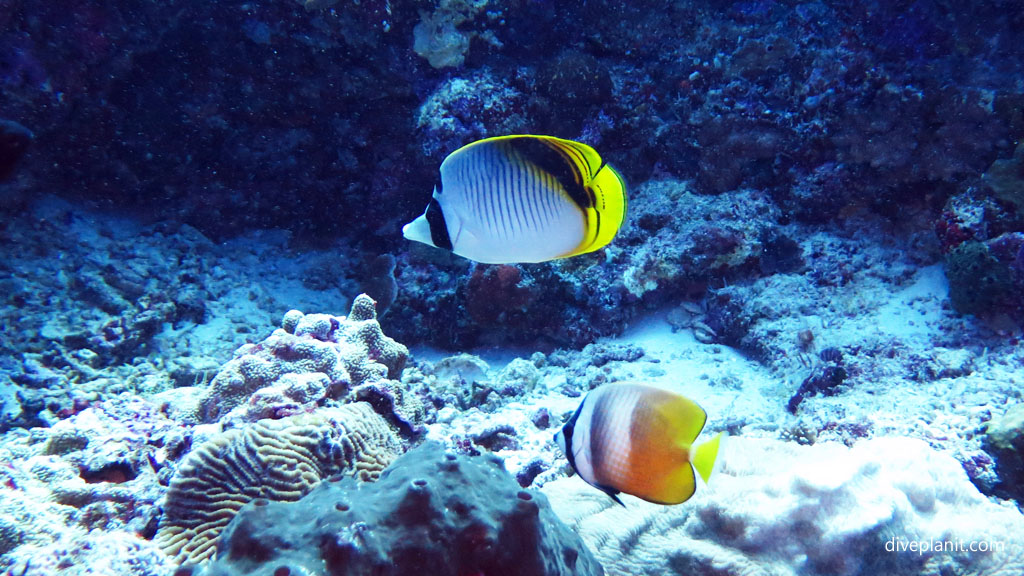 A Blue Square anthias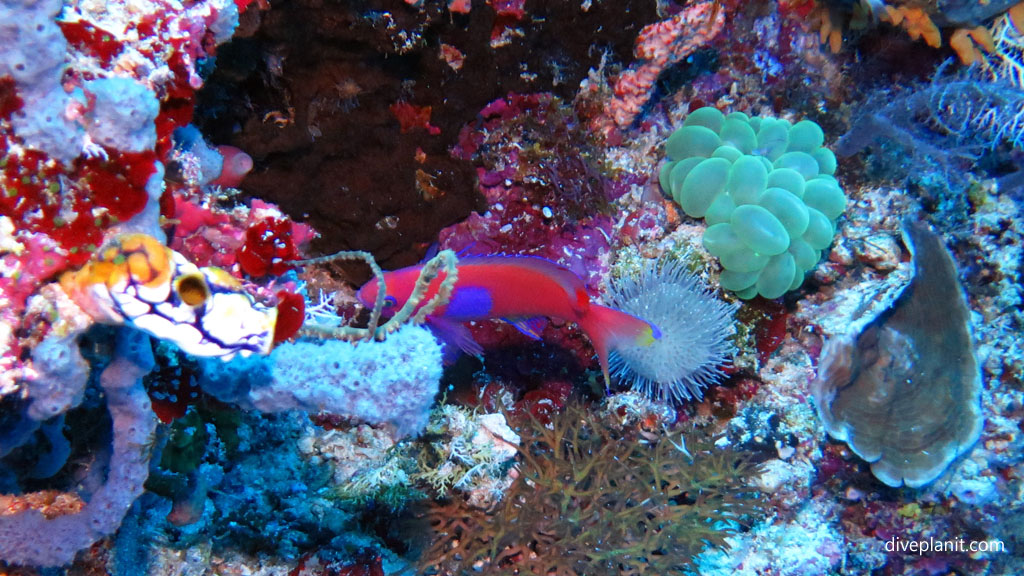 The blue girdled angelfish – spotted in addition to many emperors, many regal and many bicolour angels.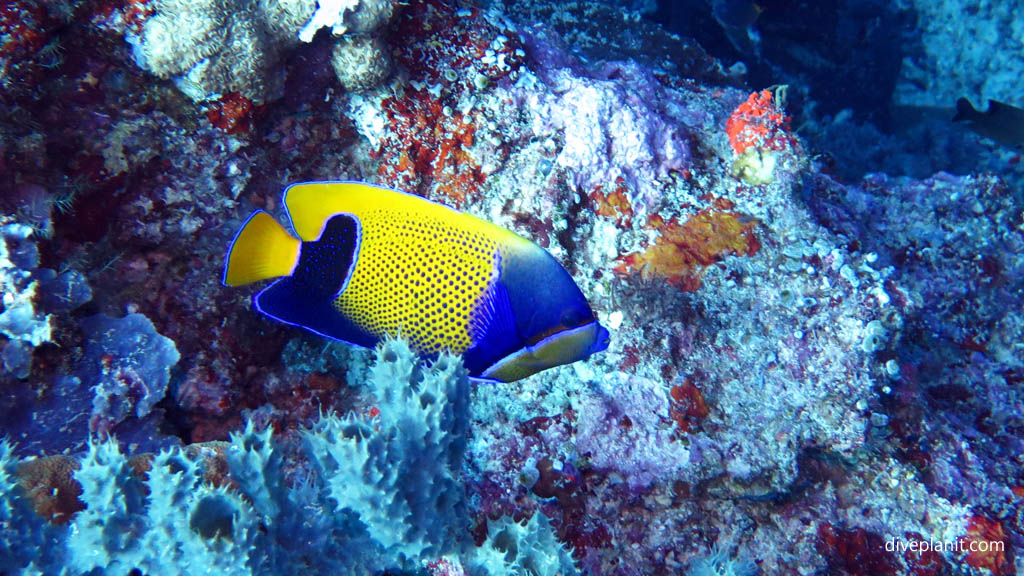 An Eclipse or Bennett's Butterflyfish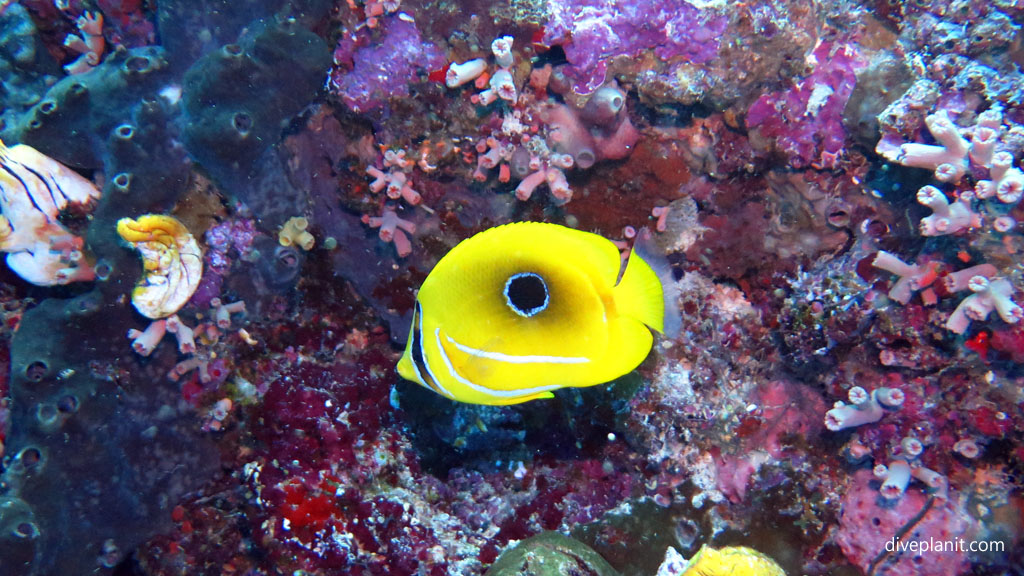 A clown trigger scoots through below us.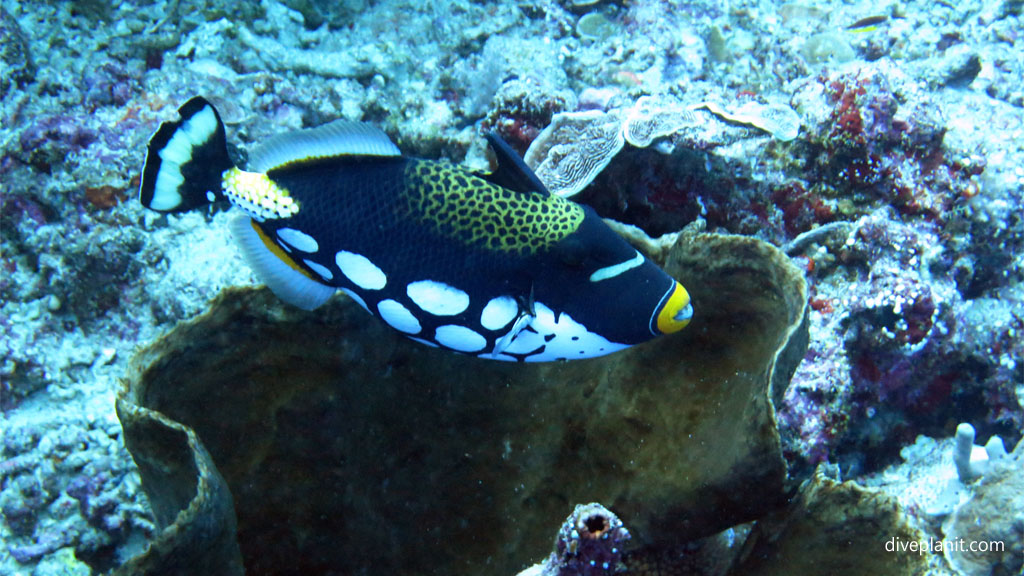 This shot shows how the reef wall falls away into the deep blue with pyramid butterflies commuting up and down.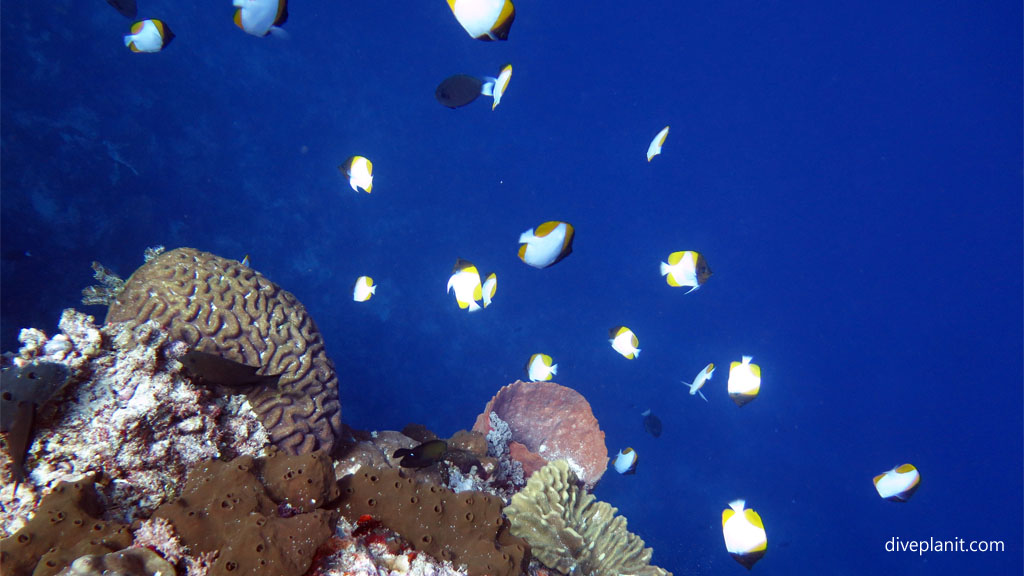 As well as the fish, there are plenty of turtles, small and big.  There are little rock 'nests' along the walls where they rest. This is the biggest one we saw, who I believe is called Suzie by the locals.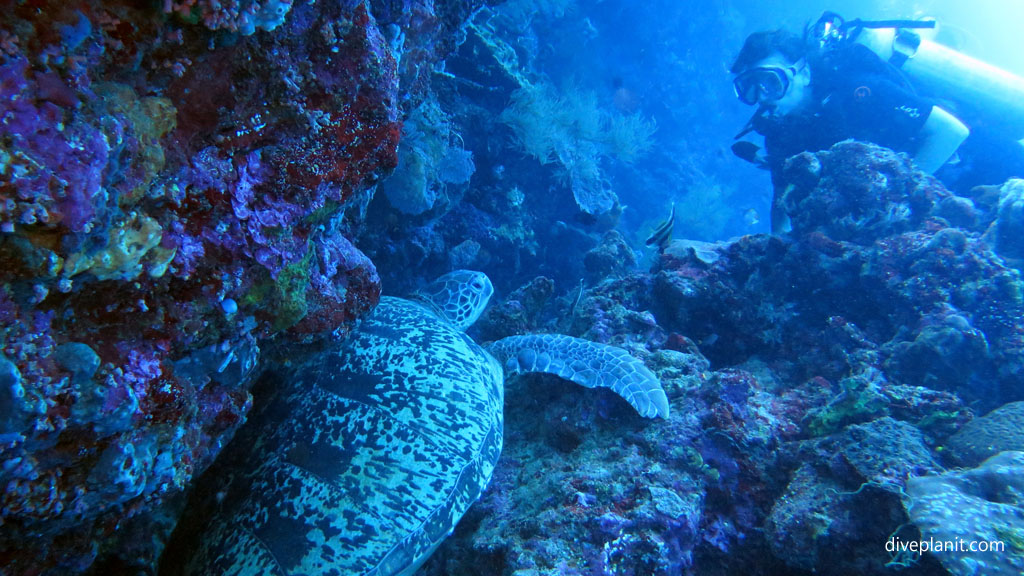 As well as big stuff, there's little stuff and plenty of it.  I'm not a nudi fan, but these two specimens were very photogenic.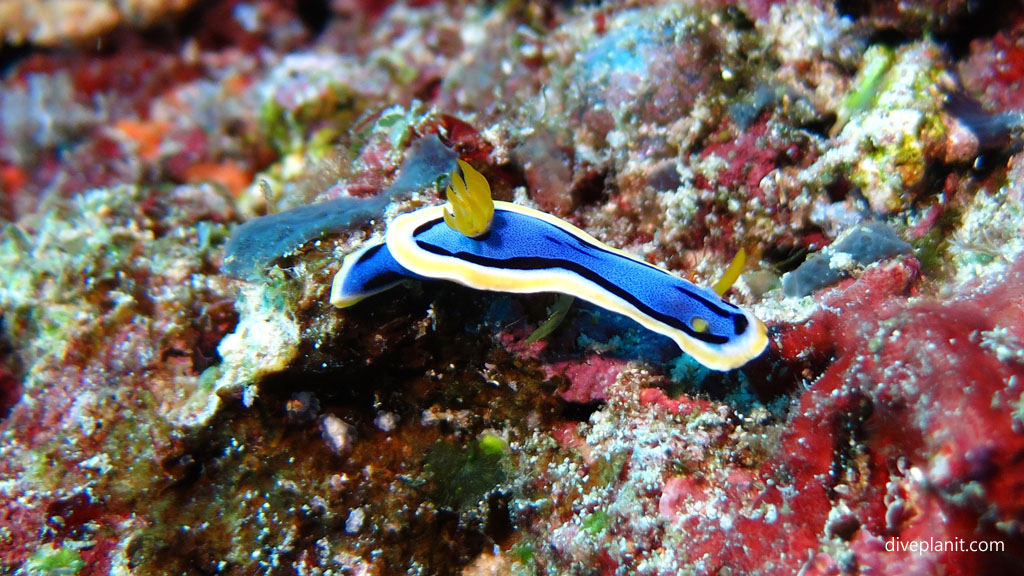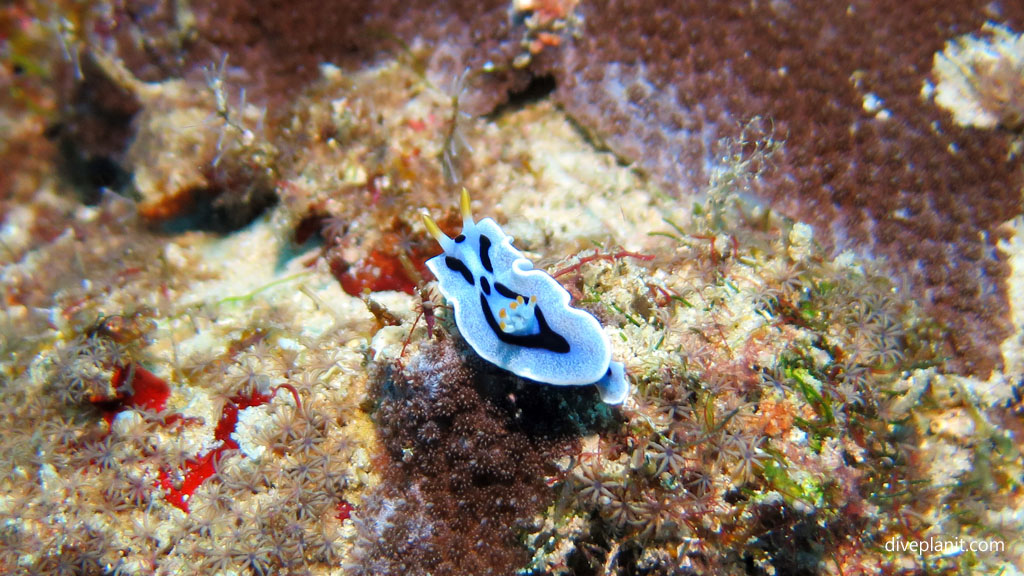 Most of the coral along the walls is well formed over time and still in very good condition despite the numbers of divers who visit these sites.  (I suspect the divers visiting North Sulawesi are of the more experienced variety).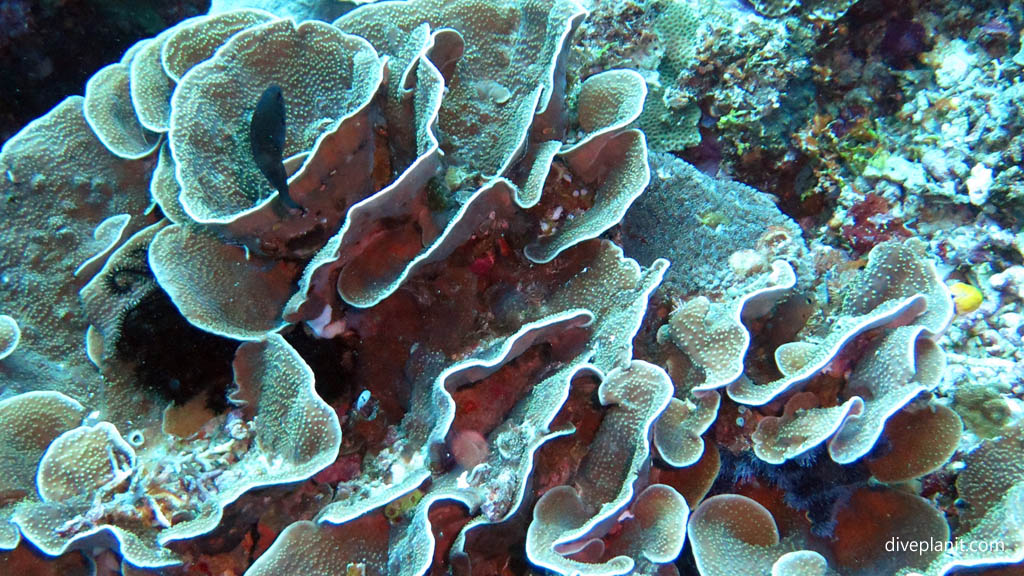 Looking carefully between the corals covering the wall and you might see a moray – there are plenty about.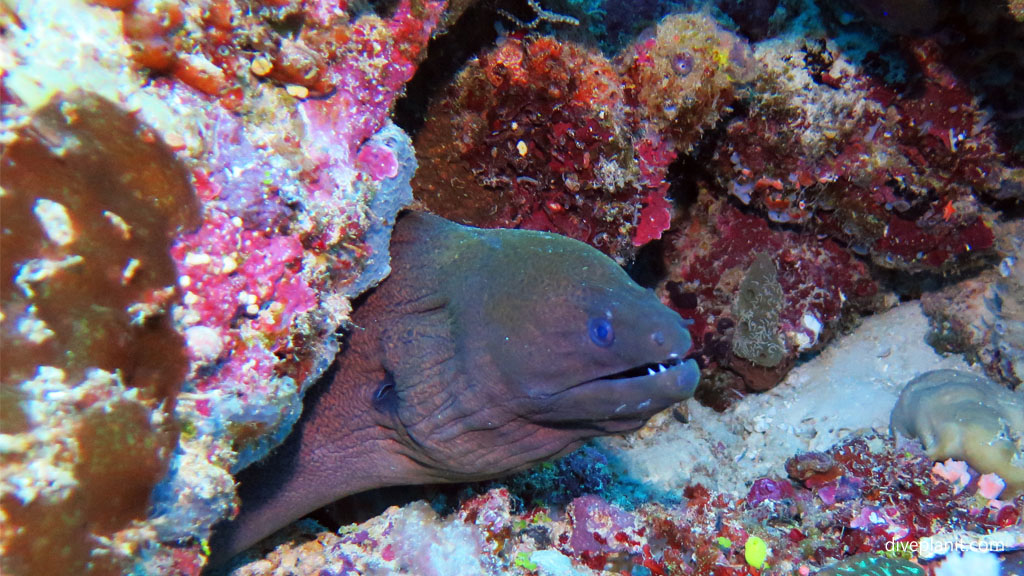 The following critters had to be pointed out to me by our excellent dive guides – I would not have found them on my own.  In fact I should confess, before I went to North Sulawesi I didn't even know that hairy squat lobsters existed.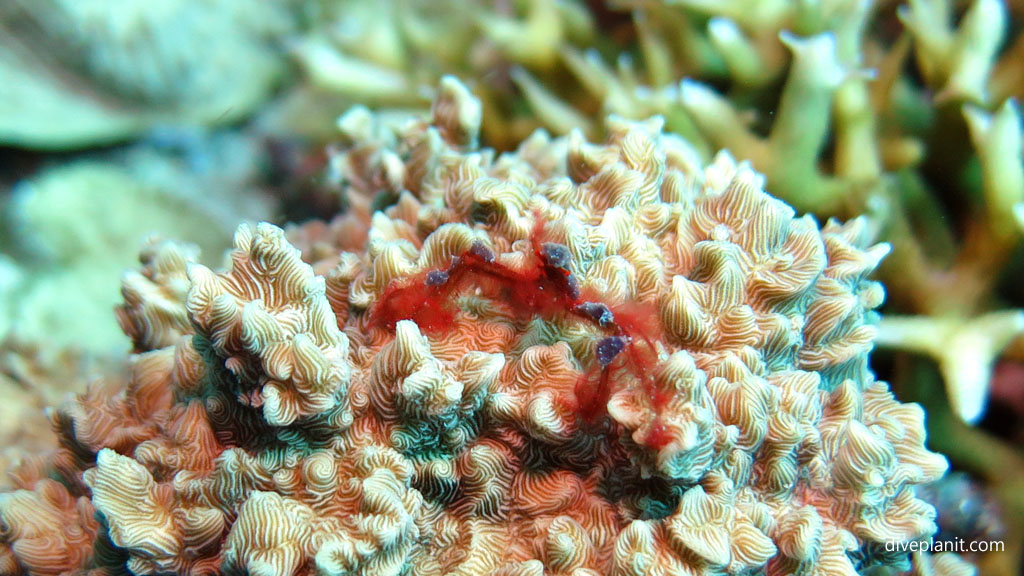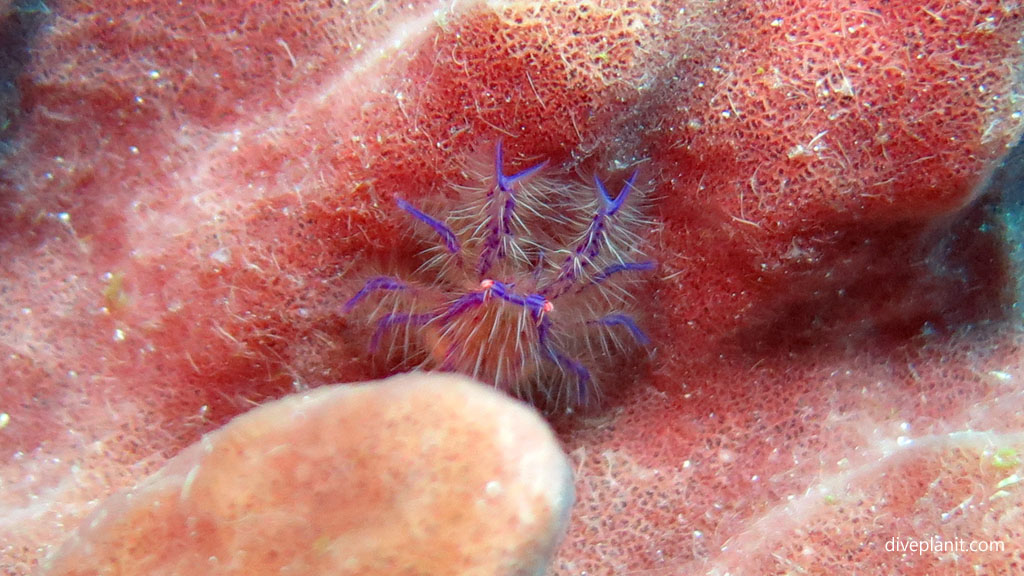 We had a bit of fun on one dive with this young striped remora who at first tried to attach himself to my buddy's tank. Having failed, he next tried the BCD, then my wetsuit, and finally, because I was wearing a shorty – my thigh!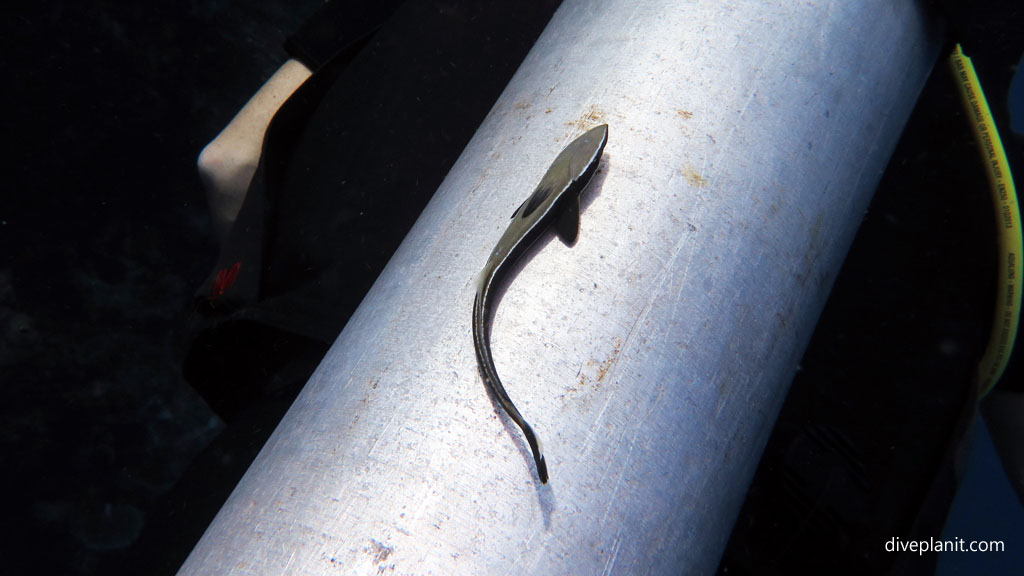 At this point it ceased to be amusing and we gently tried to shoo him away.  It wasn't discouraged easily and swam between the three of us – buddy, Thalassa dive guide and me – trying to get a purchase.  As we increased the size of the triangle between us he eventually gave up and swam vertically down to hitch, hopefully, a more sensible ride.