Site Overview
Site Type:
Muck Dive
Depth:

Top: 5M

Bottom: 20M

Location:
Black Rock is a dive site in Manado Bay about 10 minutes north of Thalassa Resort
Description
The area around Manado is best known for the Marine Parks of Bunaken. However, if you want a muck dive, Black Rock, which at first appears to be just a barren stretch of sandy sea bed delivers, once you look closely enough.
A short video of what you can expect to see Muck Diving Black Rock in Manado Bay, North Sulawesi – 13 completely different critters in one little dive.
But I have to start this dive write up with the facts: I'm no muck diver!  I'm getting old, my eyes are getting tired, and the thought of looking for, and at stuff that's smaller than a pinkie fingernail does not fill me with glee.  That said, I was intrigued by all of what we saw on what at first sight appears to be a barren stretch of volcanic sand within sight of the Thalassa Dive Resort.
We start with something easy – and these horned sea stars look like pastries or kid's cookies.
Next a blotch founder makes a rather disguised appearance.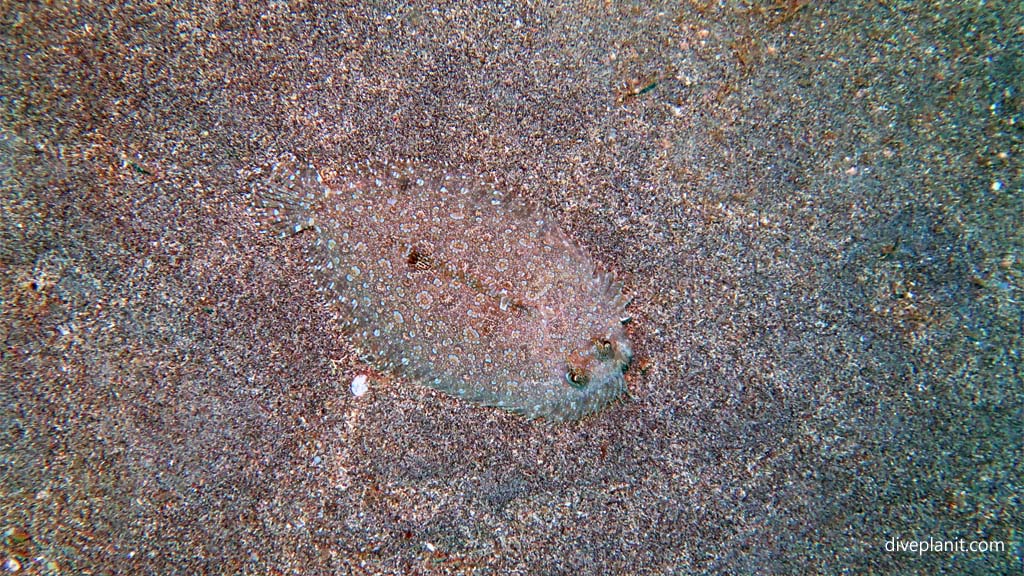 Our guide discovers a tiny octopus on this isolated coral clump.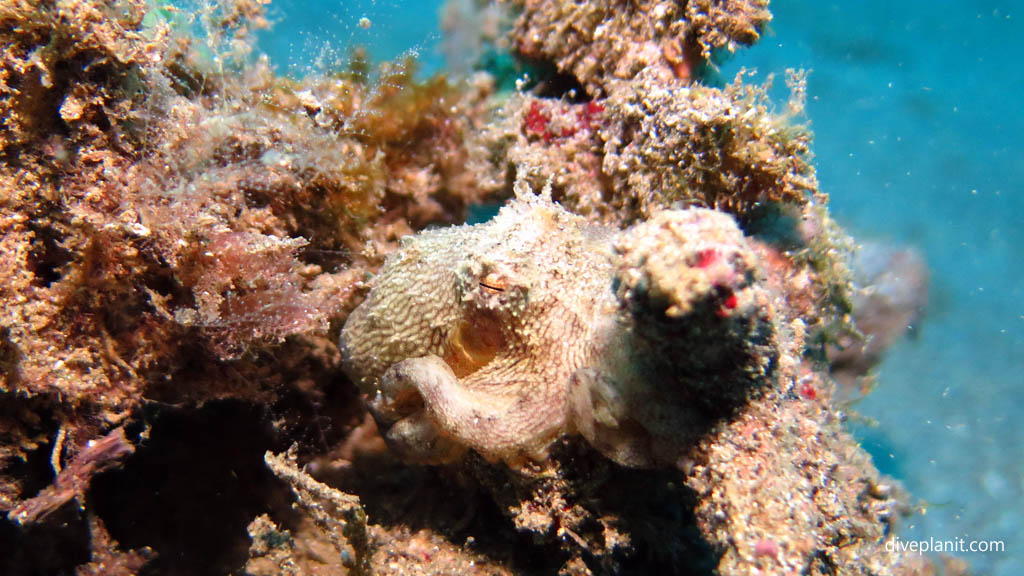 Out on it's own on the sand is a tube anemone.
The area seems home to a number of juveniles, including this particularly small – but common – lionfish.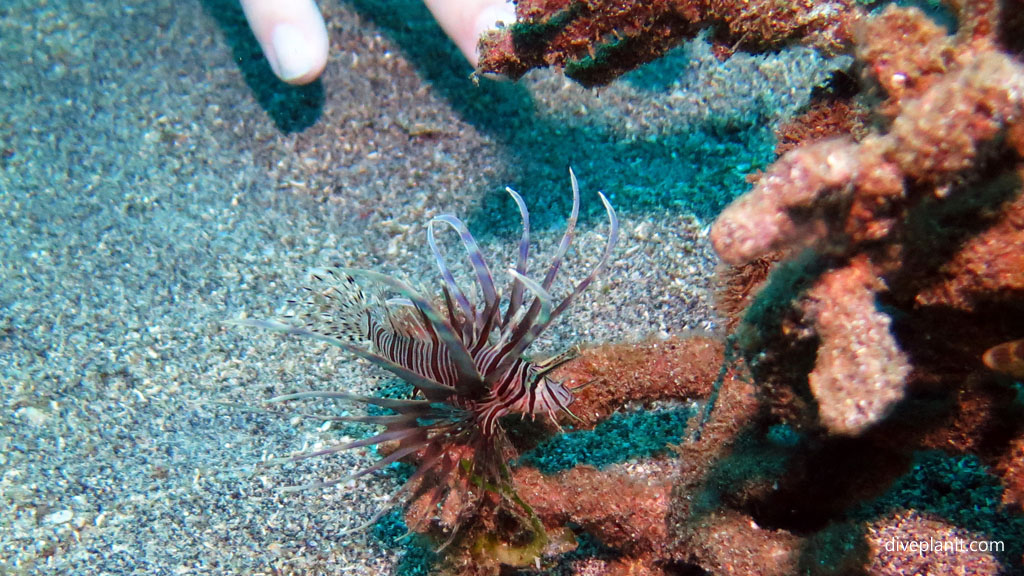 Another find, before he sees me and disappears as fast as he arrived, is this trigger – I suspect a juvenile too.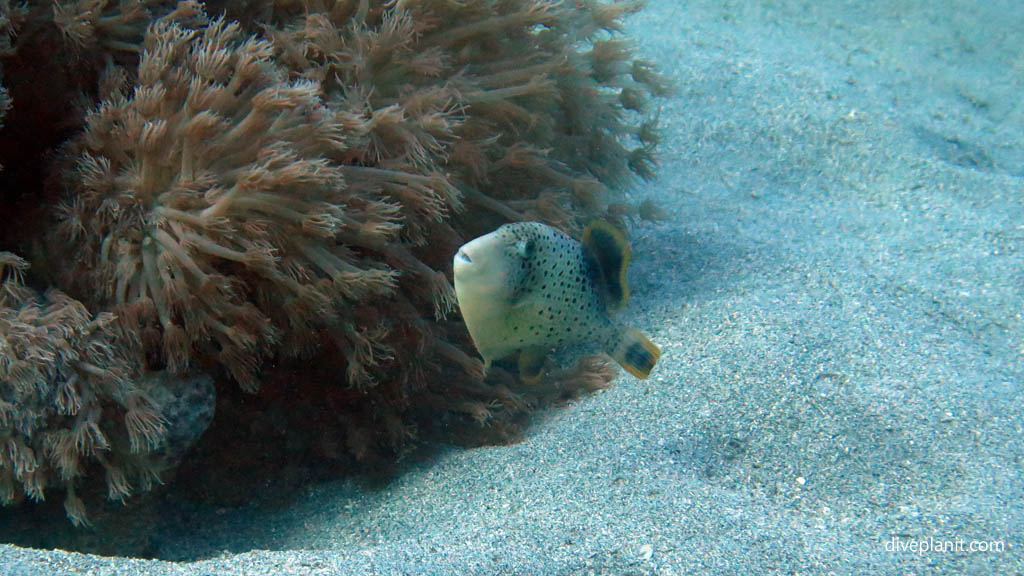 This fish has to be a juvenile too.  I have no idea what, but yes that Mohican haircut is his dorsal fin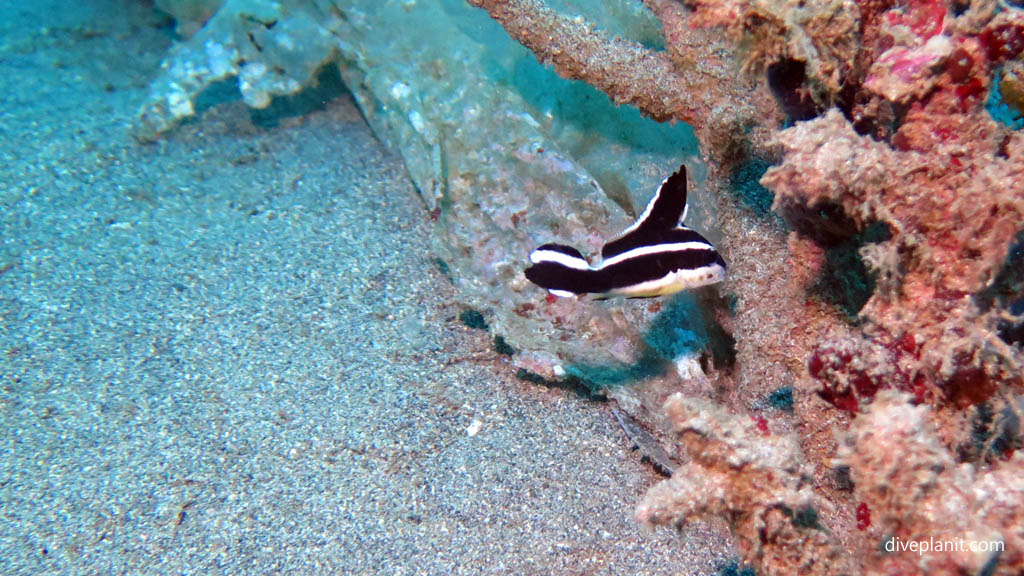 Lastly a number of dwarf lionfish – distinguishable by the fact that the pectoral fin is a single filament, not separated as in the common lionfish.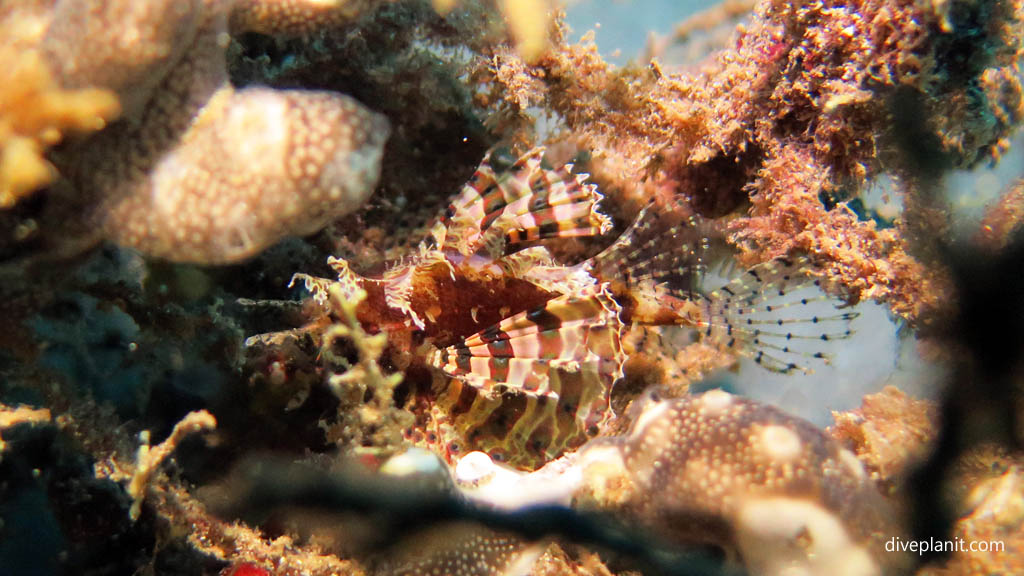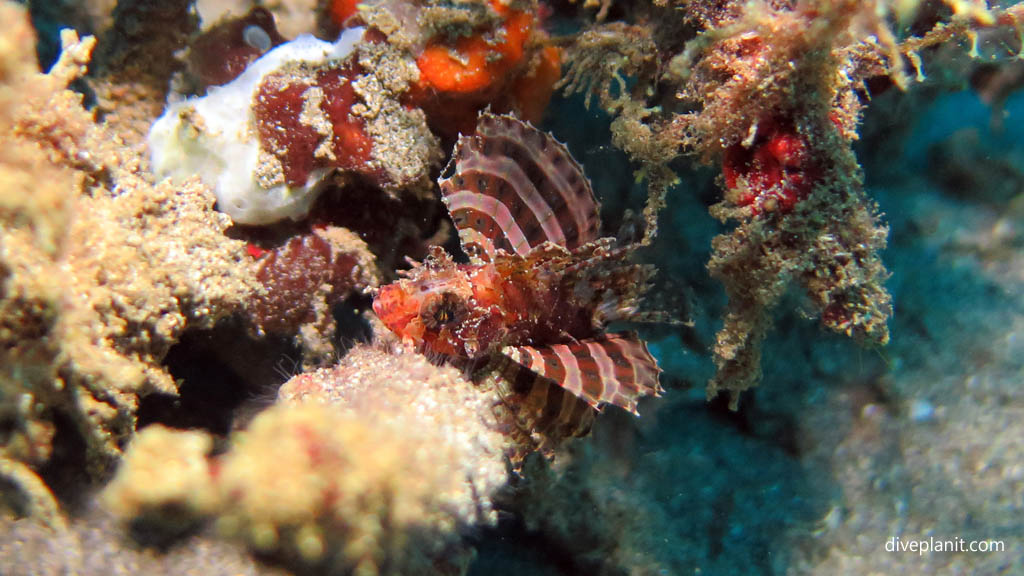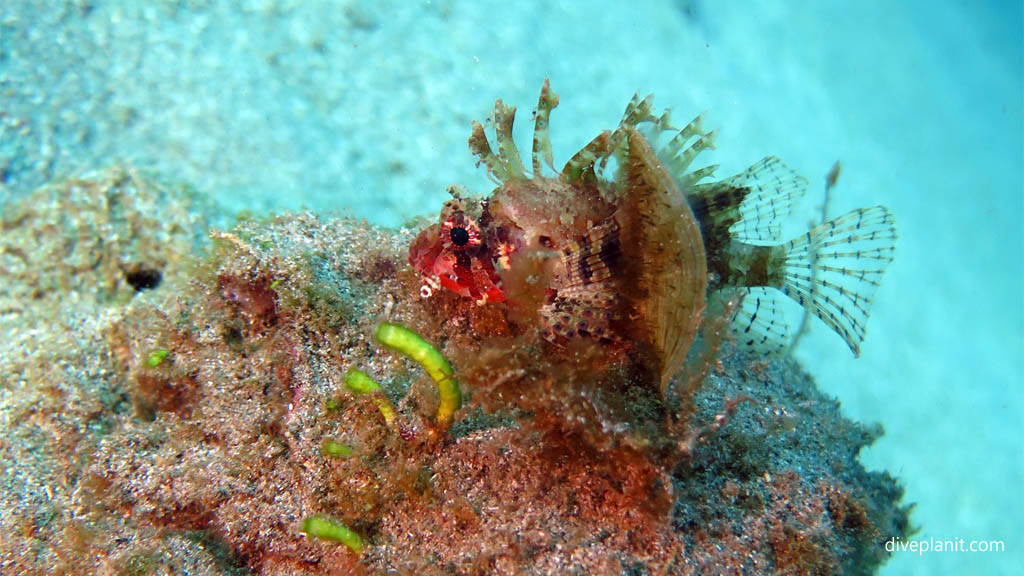 And finally, the dive guide points out these two red critters on the end of featherstar fronds.  They are so tiny I fail to understand what I am to get excited about … hopefully someone, somewhere reading this will appreciate the image.  (I just hope I never find the little buggars inside my wetsuit;)