Introduction
Being both remote, and having one of the lowest population densities makes diving Raja Ampat simply stunning in respect of the unspoilt nature of the marine environment. It breaks records for biodiversity of all types of species from coral to fish and several Marine Protected Areas have been established.
Raja Ampat means Four Kings and refers to the four principal islands of: Batanta, Misool, Salawati and Waigeo. There are plenty of resorts and liveaboards offering diving throughout the area.
Raja Ampat can be dived any time of year, the water temperature being between 28° and 30°C. It can be a little windy between mid-June to September; often October and November are the least windy months.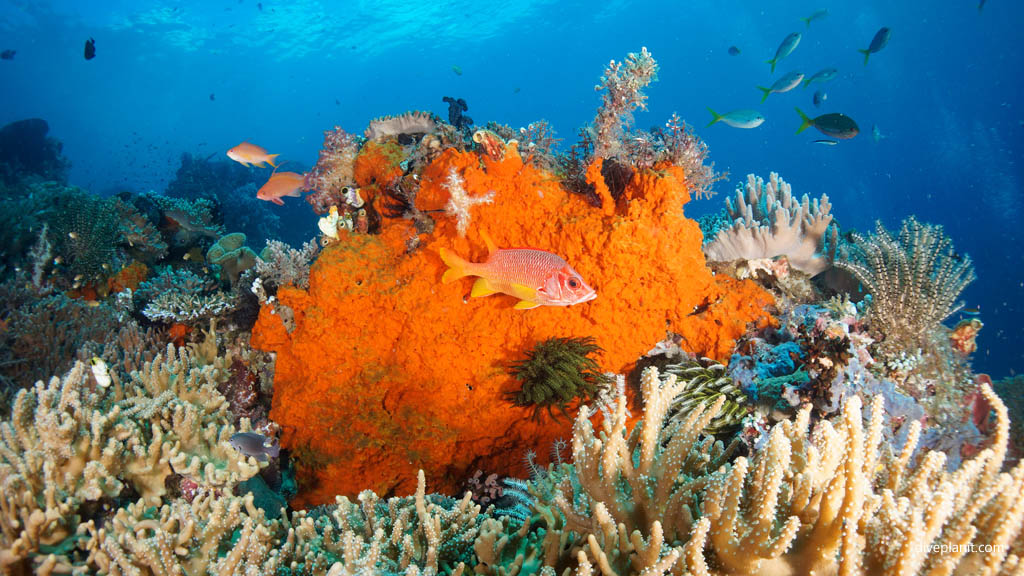 Location
Located off the northwest tip of Bird's Head Peninsula on the island of New Guinea, in Indonesia's West Papua province, Raja Ampat, or the Four Kings, is an archipelago comprising over 1,500 small islands, cays, and shoals surrounding the four main islands of Batanta, Salawati, Misool, Waigeo, and the smaller island of Kofiau. Formerly Irian Jaya, it encompasses more than 40,000 km² of land and sea and the equator pretty much runs through the top half of it.
There are a number of island based resorts scattered around Raja Ampat each giving access to the dive sites around it. But there are so many dive sites all around Raja Ampat that you won't be diving the same site over and over. The advantage of resort based diving is that you'll have access to the beach – for a swim or a stroll, and usually a House Reef which makes for a good intro dive, a snorkel and often a night dive (or two). Here's a map of the main resorts. Typically, the more distant from Sorong, the more infrequent their transfers. But all the more exclusive for their remoteness.
The alternative is the liveaboard, of which Raja Ampat has no shortage. These include luxury liveaboards and locally owned options such as the Indonesian-based Grand Komodo Fleet. Of course you get what you pay for, so do your research carefully, as reliability, quality of guides, accommodation and boats can vary considerably! Diveplanit has selected just a few from the hundreds of options, and we take feedback from all of our dive guests to ensure their experience meets their expectations.
Dive Resorts
Liveaboards
Dive Sites
The two main areas in Raja Ampat are the south-west corner of Waisai (including the Dampier Strait, which runs south of Waisai) and the area east and south of Misool. It would be unfair to say that any one area is better than the other, certainly both have a wide variety of sites from walls, to shelving reefs, and mantas to nudis. Below we present a selection of the most notable sites from the two areas.
Dive Sites
How to Get Around
The main transport in the area is boat, and usually with a wet landing – though the chances that you'll be in anything other than shorts and bare feet will be extremely thin!
Other Activities
Kri Island (Floating Sand)
Kri Island is one of the most popular stops when island hopping in Raja Ampat. Also called 'Floating Sand' the island is simply a golden sand bar surrounded by clear shallow waters.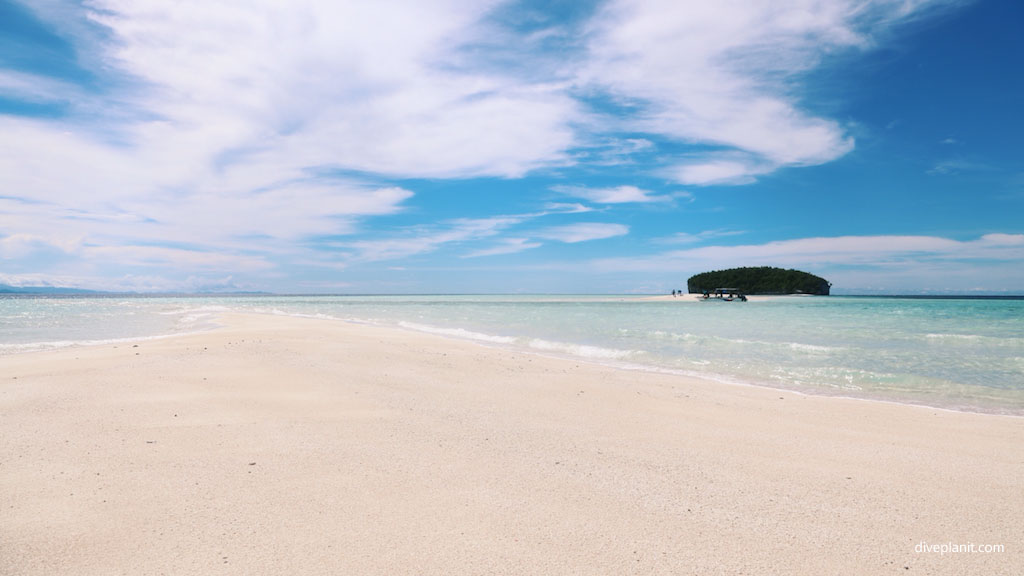 Pasir Timbul, is a sand bank, very near the island. Boats pull up here for meal breaks between snorkels. The shallow blue water and white sand makes it a spectacular photo location.
In front of Kri, there is a tiny island called Kho Island. It's a beautiful place to stop for a break, offering wonderful views, with a white-sandy beach and crystal clear water. It is another perfect place to stop for a snack and enjoy the sun or the shade.
Arborek
Visit Arborek village, one of the many roundabout that has embraced Eco-tourism. Afterwards, go for a dive or snorkel at Arborek Jetty.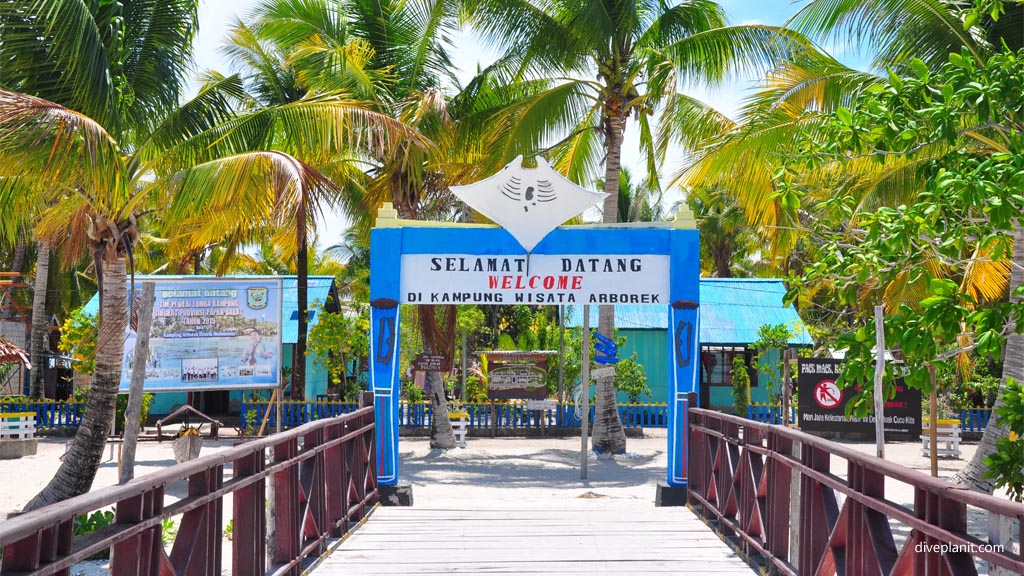 Piaynemo
Piaynemo is said to be one of Raja Ampat's best views, and it's not hard to see why. The 340 steps up can be hard work in the hot and humid weather, but the view from top is worth the hike.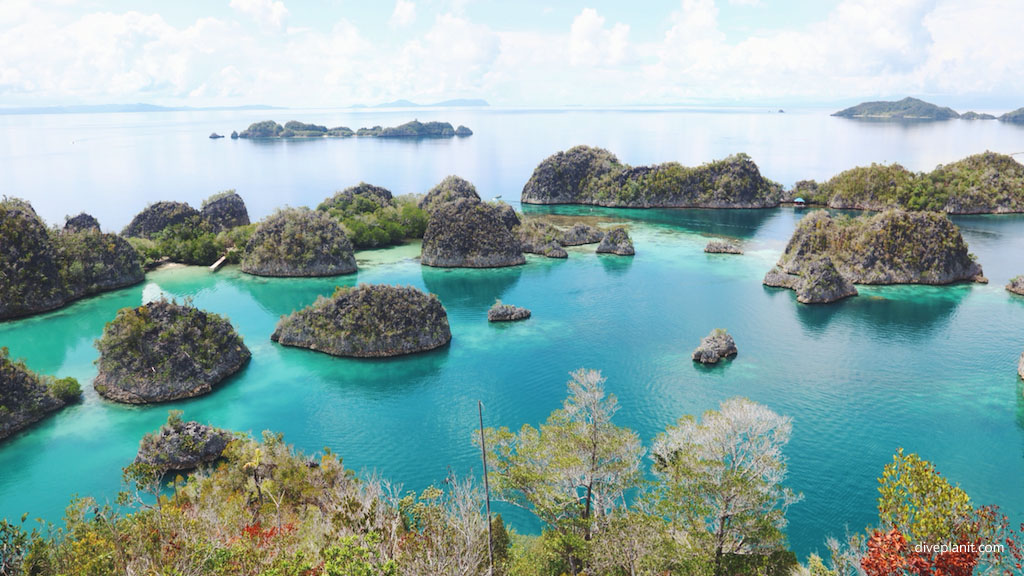 Swim with Manta Rays
Variously called Manta Sandy, Manta Point, or Manta Mantra, this site is the best place to go for mantas. They often swim in this area individually (to visit the cleaning station), in small groups or even huge squadrons of 30 or more.
Local Information
Raja Ampat Entry Fee
Raja Ampat is a Marine Park with a US$100 Entry Fee – though, this pass is valid for 12 months. The money goes towards conserving and preserving the marine park. The Tariff to Support Environmental Services in Raja Ampat is known as the Raja Ampat Marine Park Fee or PIN. Many homestays and resorts will organise this for you, though you should check in advance. If you have to, you can pre-purchase your PIN by contacting the Tourism Information Centre: info.blud.uptdr4@gmail.com or by stopping at any of the local offices of the Ministry of Tourism and Culture. Note: Children under 12 are not required to have a permit.
ATMs
There are ATMs in Waisai and Sorong, but there are none on the islands. Be sure to have enough cash to survive on. Some homestays and resorts will have EFTPOS facilities but you should check ahead of time.
Internet Access and WiFi
Because of Raja Ampat's remoteness, when island hopping Internet Access and WiFi can't really be expected. If you want to get a traveller's sim, 3G can sometimes be accessed at homestays, the major cities and at a few of the islands that are visited on day tours.
Sundays
To be culturally sensitive you shouldn't plan any arrival or departure dates for Sundays as they are a day of rest and church for your hosts. There are no organised activities available on Sundays.
Amenities
In Waisai you'll find small supermarkets, pharmacies, local markets, a hospital and the deco-chamber!
Getting There
Sorong (SOQ), a coastal city in West Papua, is the jump off point for Raja Ampat. There are no international flights to Sorong, though there are a number of domestic connections from:
Jakarta (which is probably your best option, as it has international connections)
Denpasar (also has international connections)
Ambon
Manado
Manokwari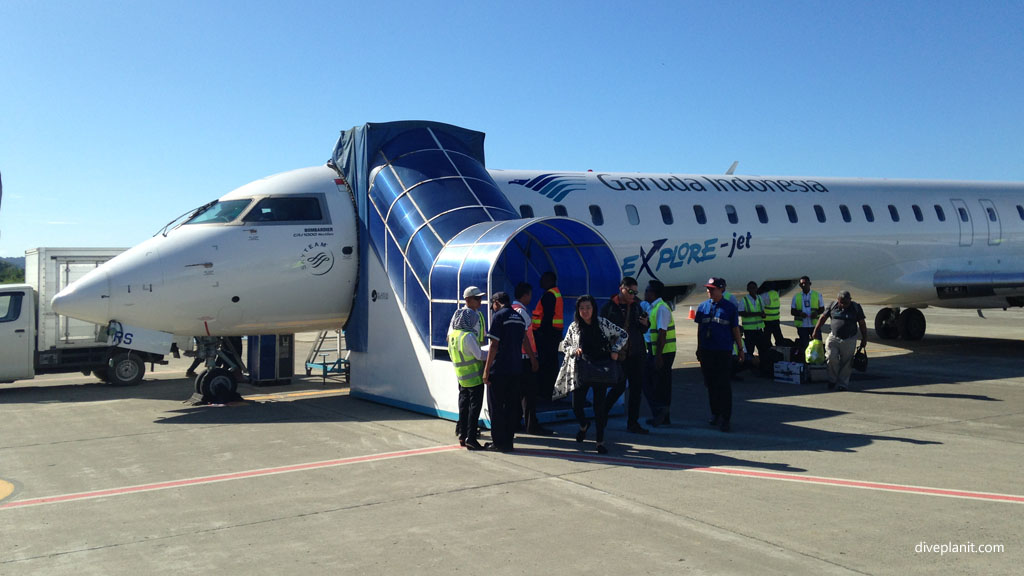 Once in Sorong, the next step is to get to the capital Waisai via boat. Firstly, get a taxi from SOQ airport to the ferry harbour. It takes about 10-20 minutes and costs about US$10 (100,000 Rupiah). Your options then are to get the public ferry or private boat; there are two public ferries available: express which takes about two hours, and the other about four. From Waisai, almost all resorts/homestays will meet you at the harbour and provide transport the rest of the way – though you should let them know beforehand.
Ferry tickets can be purchased on the pier, and a limited number of VIP seats are available that have an adjustable-back chair with air-conditioning.
Pricing / availability enquiry