The great thing about diving Indonesia is that it has so many different diving destinations to choose from. So the problem is: where do you start? Here's the skinny on five areas you've probably heard of: Bali, Gili Islands, Sulawesi, Komodo and Raja Ampat.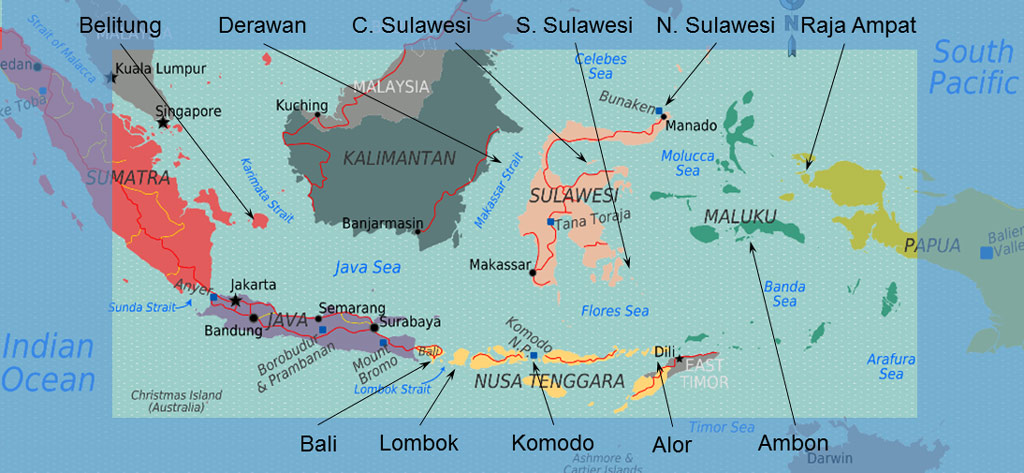 Bali
Everyone knows where Bali is – but there are three very different types of diving there. On Bali's north east coastline, there is the famous wreck USAT Liberty – a shore dive in just 20m of water, and places like Gili Selang – a beautiful Reef in a sheltered bay. Bali is a good place to go on a dive safari. Book with a company that can take you to a number of different sites – they'll arrange transport and give you accommodation options at different prices.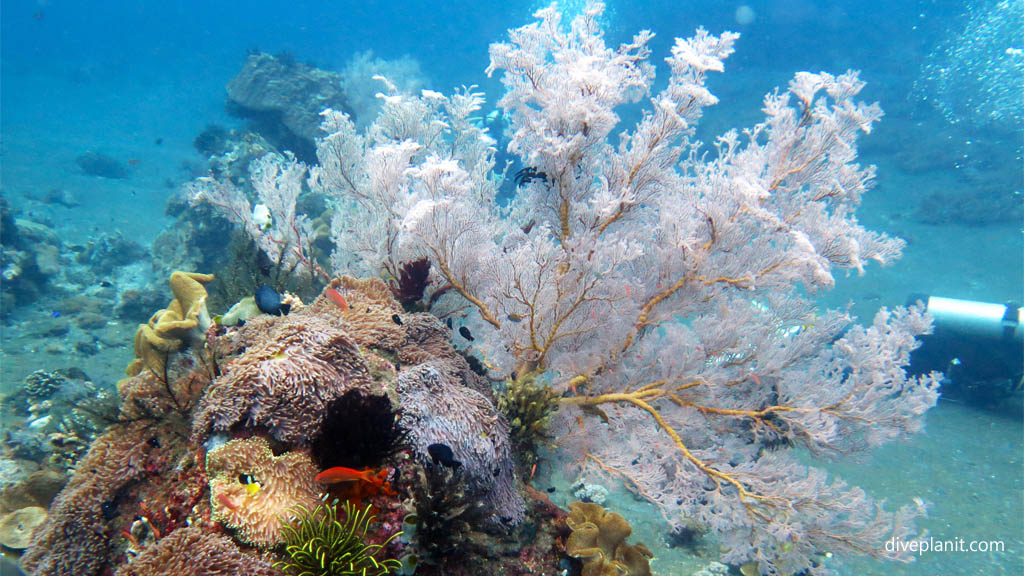 Across the Badung Strait is Nusa Penida – an island known for currents, Manta Point (yes you will see mantas), Mola Molas (only in season), Crystal Bay (for its cool, crystal clear water), and more current. Three dives and a great day out from Bali – but go with a reputable operator who has a big stable boat – it can get a bit 'bumpy'.
On Bali's north-western corner is Menjangan, where in addition to a great island's worth of diving, a number of biorock reefs have been installed.
Gili Islands
Three islands off the coast of Lombok – definitely on the backpacker trail – half a day's boat ride from Bali's Padang Bai port. Choose carefully, as the islands each have quite a different vibe – but all have dive resorts, dive centres, and dive shops. If you're definitely there to dive – package and save – many resorts over a discount if you stay and dive with them.
Turtles are pretty much guaranteed, especially at Secret Garden and drift diving between the islands (Deep Turbo – anyone?) is a must. Plus a very chilled après dive scene.
Sulawesi
"S-u-l-a-w-e-s-i" – just say the word slowly and you'll get a feel for the place: exuberant yet relaxed. Fits the maxim that the further off the beaten track you get – the better the diving will be. So head to Wakatobi in South Sulawesi for pristine coral reefs and abundant marine life, and North Sulawesi to discover places like Bangka Island and Bunaken Marine reserve.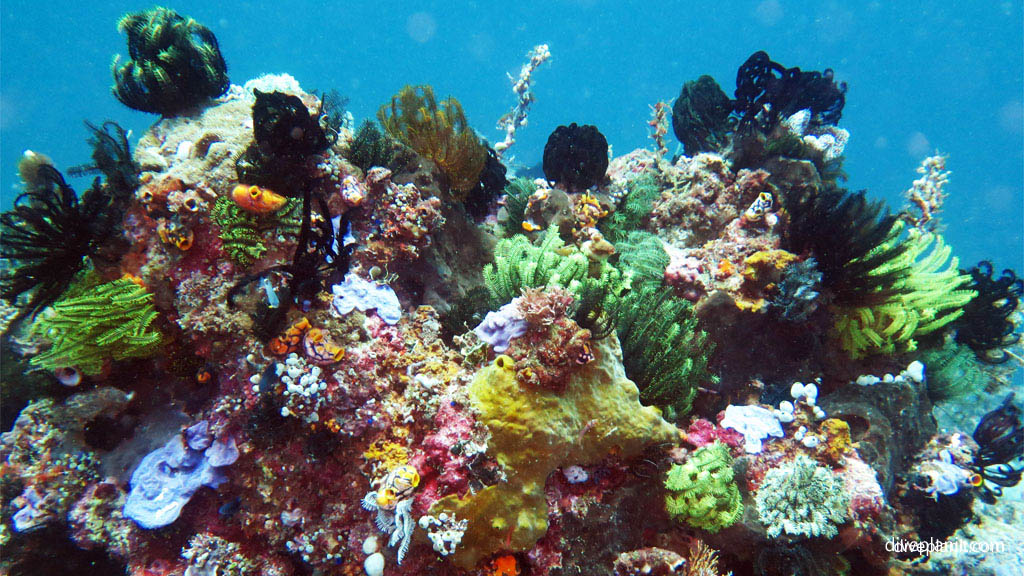 For the muck-divers amongst us, it's where the fabled Lembeh Strait is. Plenty of resorts, both on the mainland around Manado, on the Lembeh Strait and on the island of Bunaken itself.
Komodo
Here be dragons indeed, however, fortunately they are land based. There are resorts in Komodo, but the north and south have slightly different climates, and different 'best time to go'. If you go on a liveaboard, they'll take you to the best places whatever the season. Due to the low rainfall, visibility is nothing short of phenomenal, but again be aware of currents. (The island chain that is Indonesia stretches one eighth of the circumference of the earth with the Pacific to the north, literally draining, into the Indian Ocean to the south. In all the gaps between all the islands there is a strong current flowing from north to south.)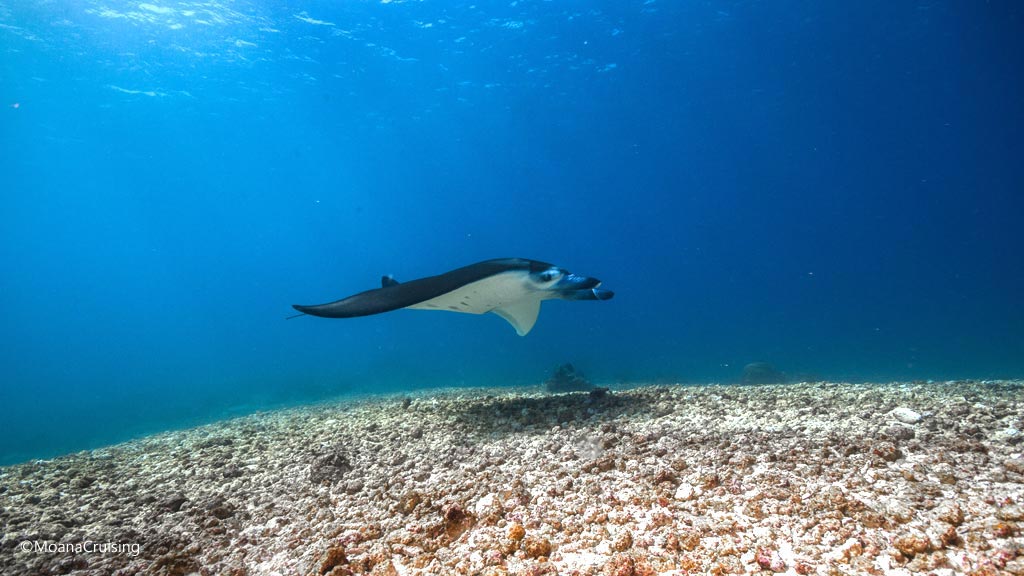 The diving is worth it: expect to see Mantas and flocks of eagle rays. And enjoy the journey more aboard a traditional Phinisi Schooner.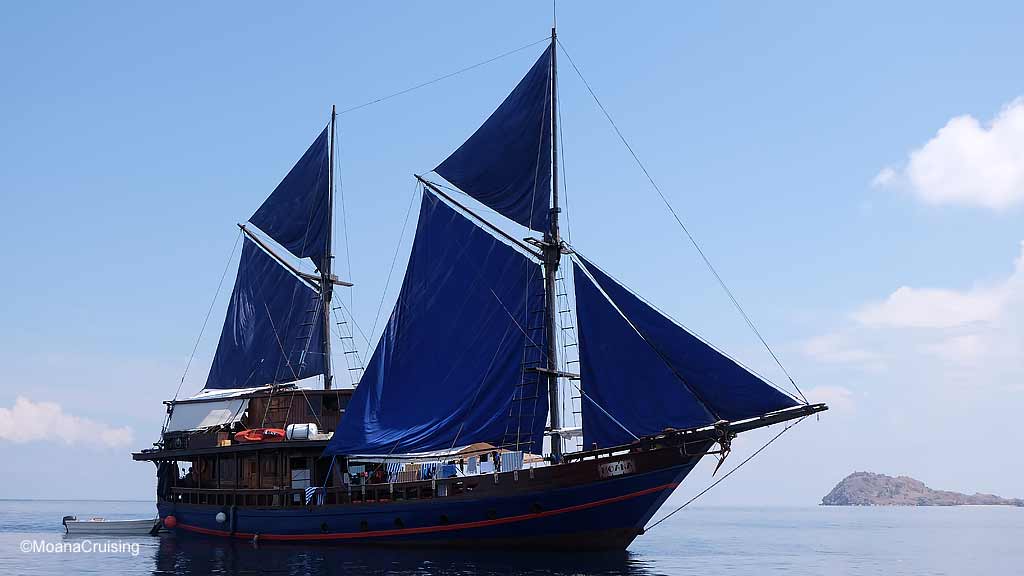 Raja Ampat
Possibly the most frequently given answer to question: "Where is the best diving in the world?" – and for good reason. Raja Ampat means Four Kings and refers to the four principal islands of: Batanta, Misool, Salawati and Waigeo. There are numerous resorts and liveaboards offering diving throughout the area, but they are outnumbered 1000's to 1 by fish species, coral species and general critter species – for Raja Ampat is the biodiversity capital of the world – even beats the Amazon Rainforest!
So add it to your ever-deepening bucket list, and you could be diving Blue Magic, Sardine Reef and Mioskon.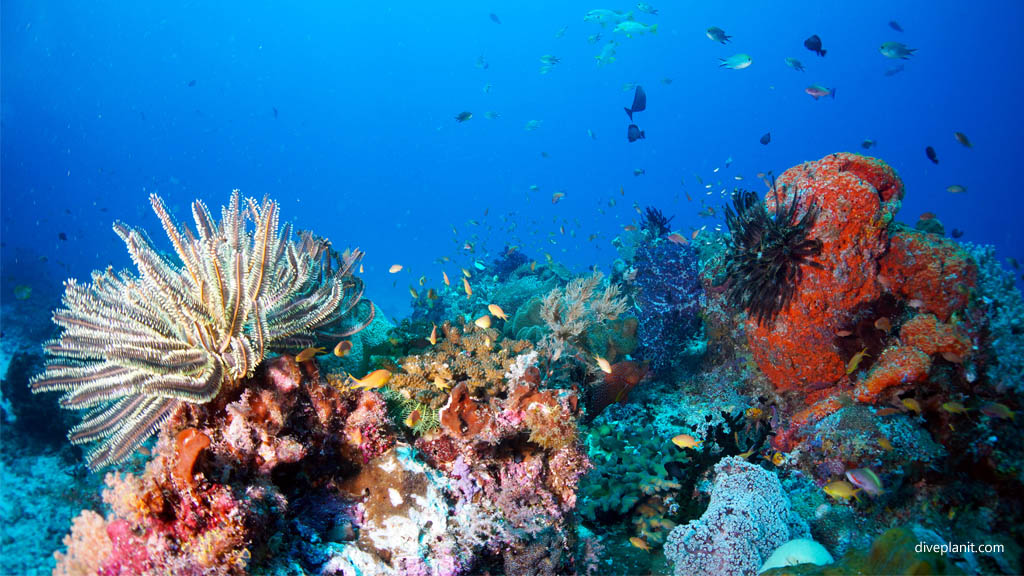 You can read more on all the dive areas of Indonesia we know about on the Diveplanit website. Check out Indonesia Liveaboards here.
Or … the alternative is to get along to AIDE 2017 this weekend and visit the Wonderful Indonesia at Booth 13-17 in the International Convention Centre Sydney (Level 1 Hall 3). There are usually some good ol' fashioned 'Show Deal's on offer too.