The Solomon Islands are well known for the proliferation of WWII wrecks. The archipelago is literally littered with the wrecks of ships, planes and submarines, and there's even wrecks above water – the rusting hulks of planes, guns and even JEEPs, abandoned when the war ended. But have you heard of the Solomon's many caves and caverns?
What you might not know is that Solomons is a pretty awesome destination for sea caverns. The limestone islands and coral atolls are packed with caves, tunnels and narrow slots, and they are great fun to explore.
An hour's boat ride across Iron Bottom Sound to Tulagi in the Florida Islands, you'll find the Twin Tunnels, two vertical lava tubes running down through a coral seamount for about 10m before opening out to the reef wall. The tubes are wide enough to go down in a "skydiver" posture – just be careful with your fins as the tunnels are lined with colourful giant sea fans.
When you get to the large cavern at the bottom, be sure to look back up at the sea fans silhouetted against the light penetrating from the surface, 30m above you, and then turn right to find a wall of beautiful coral, absolutely teeming with brightly coloured  anthias, butterfly fish and wrasse of all shapes and sizes.
Heading further west in the Russell Islands, the MV Taka liveaboard's itinerary includes some of the more dramatic Solomons' cavern dive sites such as Mirror Pond, a dive which you enter via the ocean, and after passing through a short tunnel, surface in a pool surrounded by jungle with sunlight filtering through the vines overhead providing an amazingly surreal setting. There are sometimes saltwater crocodiles in this pond, so the dive guides always go first to ensure the coast is clear.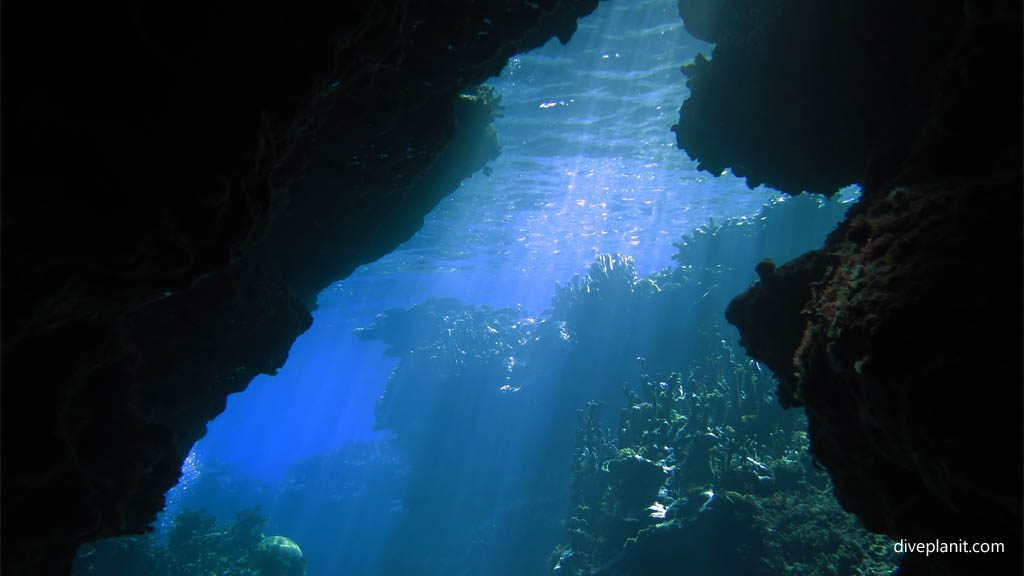 Another, called Bat Cave – has a similar topology, and is similarly surreal, but the vines above this one are home to a few hundred fruit bats – so it pays to keep your mask on (and reg in) as you look up.
Also in the Russell Islands, Leru Cut is a long passage cut deep into the land. Open to the air at the top, though you can't always see vertically upwards, it's lit by slanting shafts of sunlight. Once at the end of the slot, you can surface and look up against vine clad vertical rock walls and listen to the gentle hum of the jungle above.
What you find inside the caverns and along the reef walls here can be equally exciting and intriguing. On one cavern dive, we found more species of anemone fish than you would normally see on a dozen dives, on another we came across a saltwater crocodile. One cavern was guarded by a resident lone barracuda, another was home to a tiny pink pygmy seahorse, sitting on a giant sea fan at the entrance.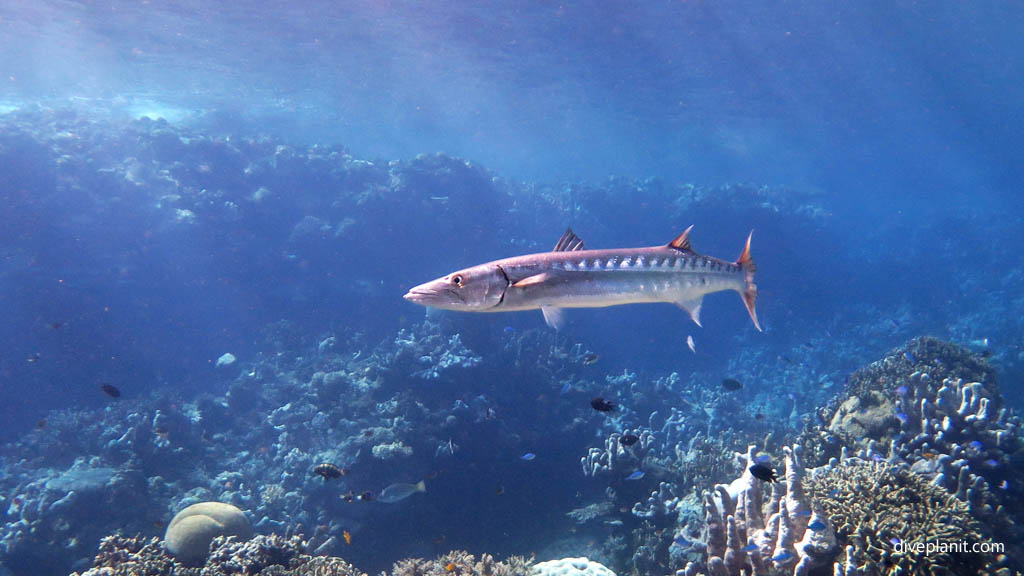 Over in the Western Provinces near Munda, is another fantastic cavern dive. This one, on a small coral cay, is approached from a shallow turquoise lagoon. We hike a few metres into the thick undergrowth to a small grotto, roughly two metres in diameter. We jump in feet first and lower ourselves one by one down a narrow tunnel, which eventually opens up into a large underwater cavern.
It's pitch black and you have to be careful not to kick up the fine silt as you make your way slowly through a small tunnel that descends to a depth of 30 metres before opening up onto the reef wall. The blue light at the opening silhouettes giant Gorgonian fans and we swim out and along a steep wall, covered in fans, feather stars and cascading corals of all shapes and sizes. I'm making a call: the best cave-dive ever.
If you liked this post – you might be interested in our exclusive TWO for ONE deals aboard the Solomons' MV Taka Liveaboard – for any itinerary until the end of August your buddy dives, eats and sleeps for FREE. Book before the end of May!