This weekend, together with SO Manly and Surfrider Foundation Manly, we hosted a screening of the film 'A Plastic Ocean', a film that details the significant risk plastic poses to our planet and provides a call of action to address it.
This was our first ever ocean-related film screening event, so we are rather excited at the outcome: the event sold out on the day, raising significant funds for the local Boomerang Bags community program.
Boomerang Bags is a bag-share community initiative which aims to reduce plastic bag pollution by providing an alternative – bags hand-made by volunteers which shoppers can borrow. The bags are now available at several locations around Manly, including both Coles Supermarkets.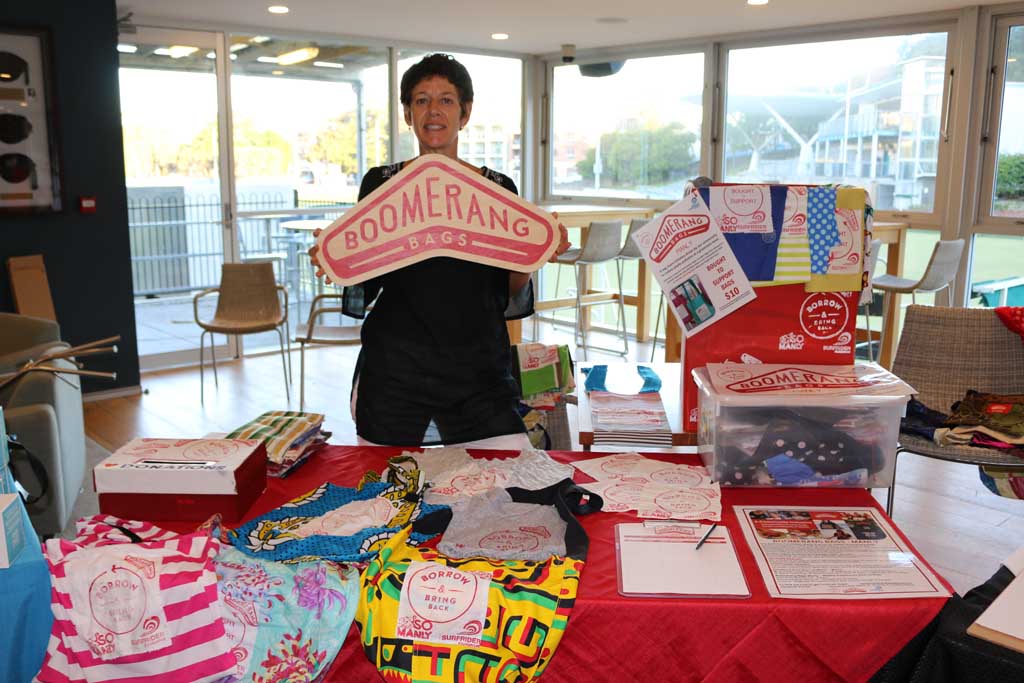 Donations received from the film screening will support the construction of 10 permanent Boomerang Bag wooden boxes to be placed around Manly's shopping precinct.
There are many more Boomerang Bags programs around Australia, and more being launched all the time, a sign surely that the plastic tide is turning, as local communities take matters into their own hands to find solutions when our leaders in government and industry fail us.
Tonight was another positive sign, of how many people care passionately for the oceans. The event a sold out completely – so we might go for a bigger venue or two screenings for our next event.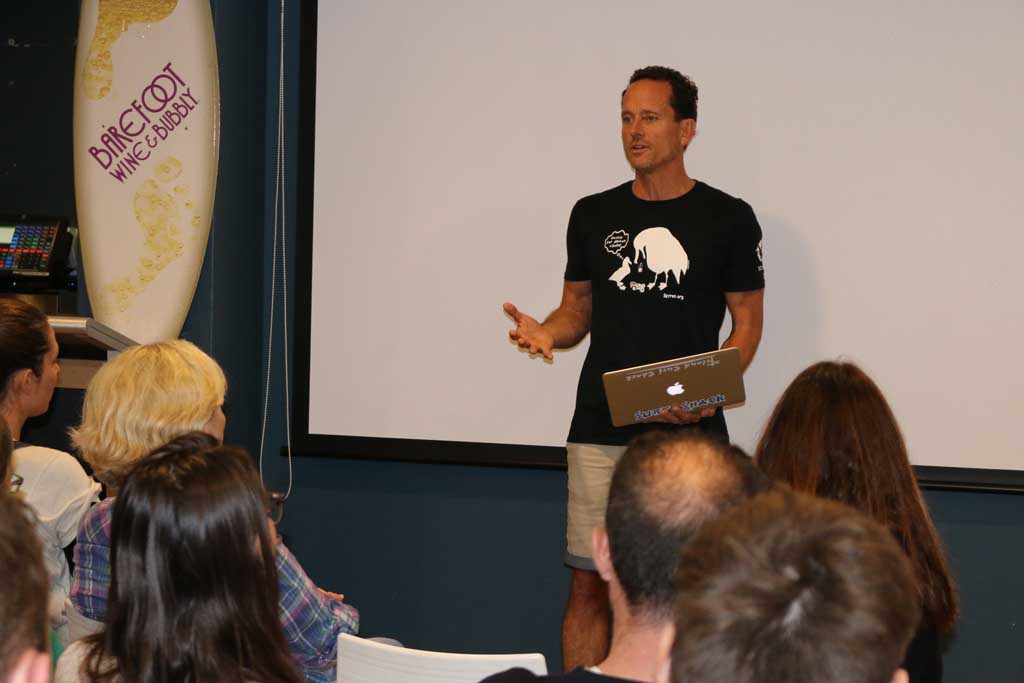 Our guest speaker Anthony Hall, founder of Plastic Pollution Solutions, spoke about the many community projects that he had come across while travelling around Australia in his Combi 'Bev'.
Also presenting on the night was Carlita Foster-Hogg, project manager of Sustainable Organisations of Manly (SO Manly), launching the latest Plastic Free Manly campaign targeting take-away coffee drinkers. The campaign encourages locals to use reusable coffee cups instead of single-use plastic-lined take away cups with plastic lids.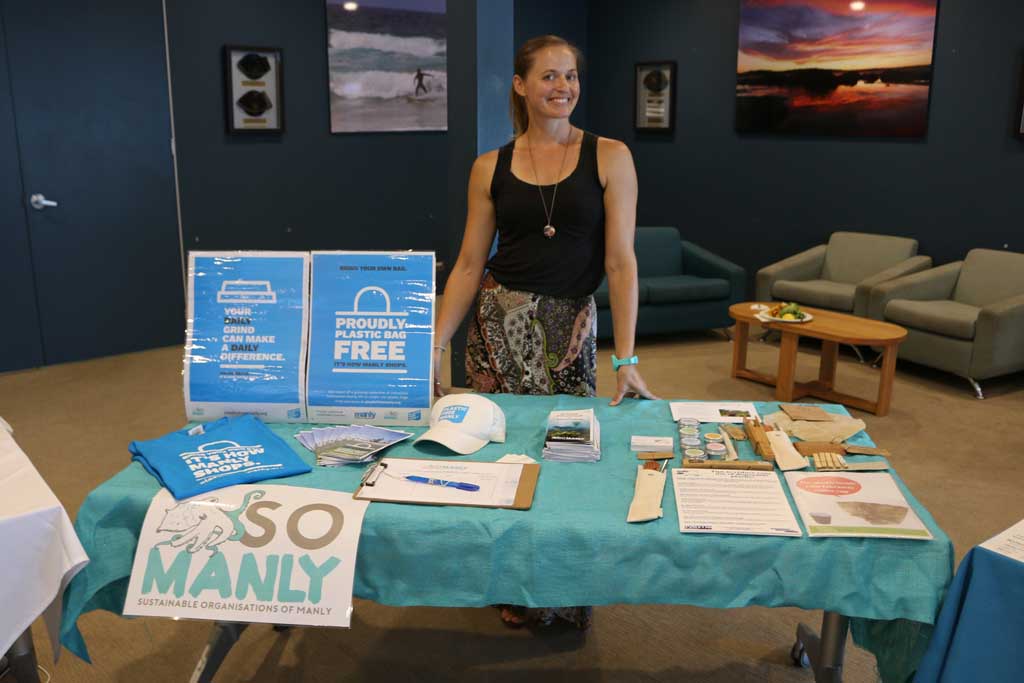 Several local cafés have joined the program, offering discounts to people who bring their own reusable cups, including Ruby Lane, Hemingway's Manly and Ora Organic Cafe.
Carlita's advice: "Bring your own cup, refuse a lid or take the time to dine in, are just some simple steps you can take each day to reduce your plastic footprint and the huge amount of coffee cups that end up in landfill and our environment".
Be sure sure to subscribe to our newsletter so we can keep you posted about future film nights – we already have the next one in mind. Not revealing anything yet, but it may involve turtles… 🙂