Introduction
Location
Accommodation
Diving
Pricing & Schedules
Enquire Now
Sorido Bay Resort is operated by one of the pioneers of Raja Ampat diving, Max Ammer and his team, and its picture-perfect setting on a deep water lagoon combines luxury Western amenities with relaxed Papuan lifestyle.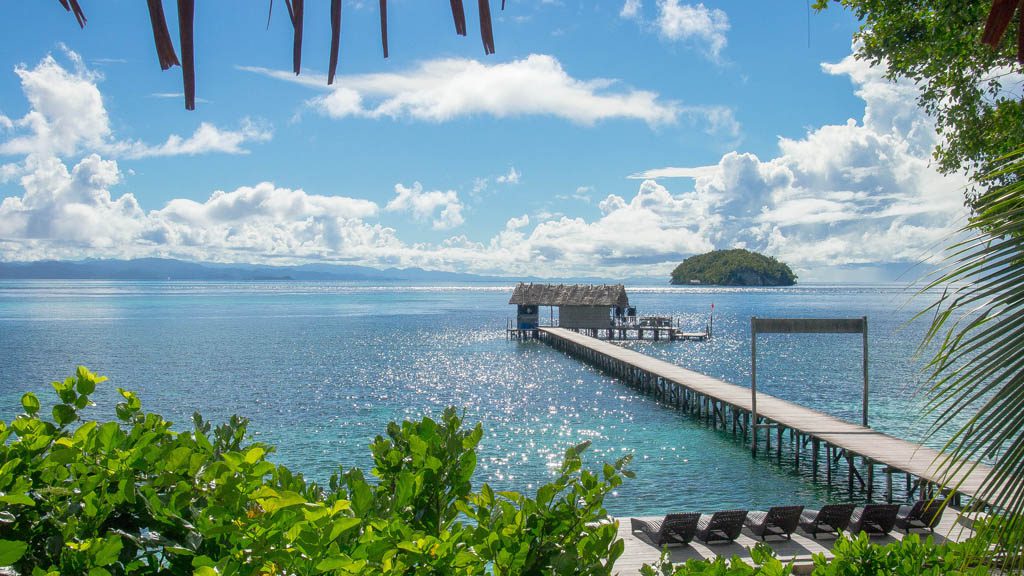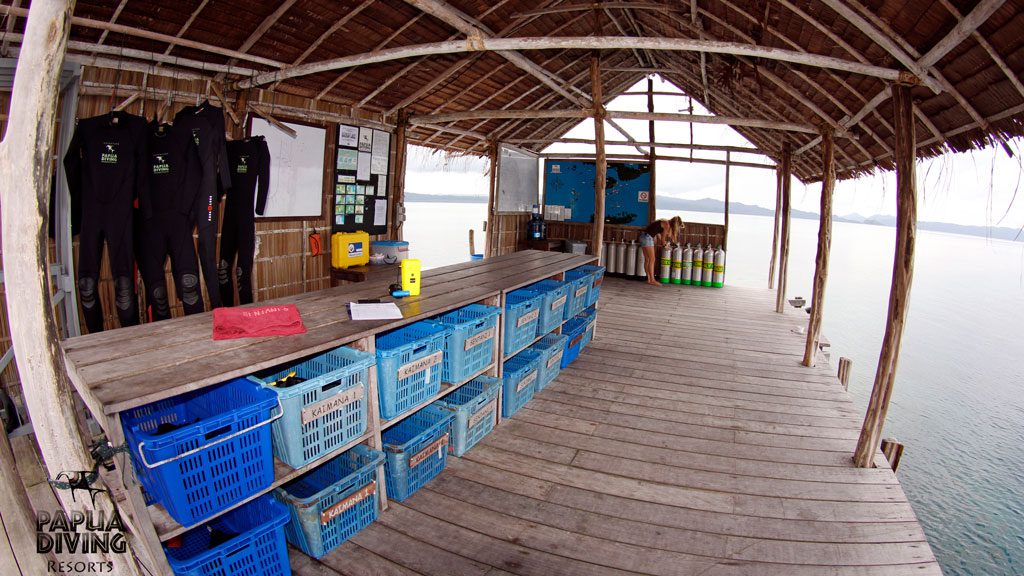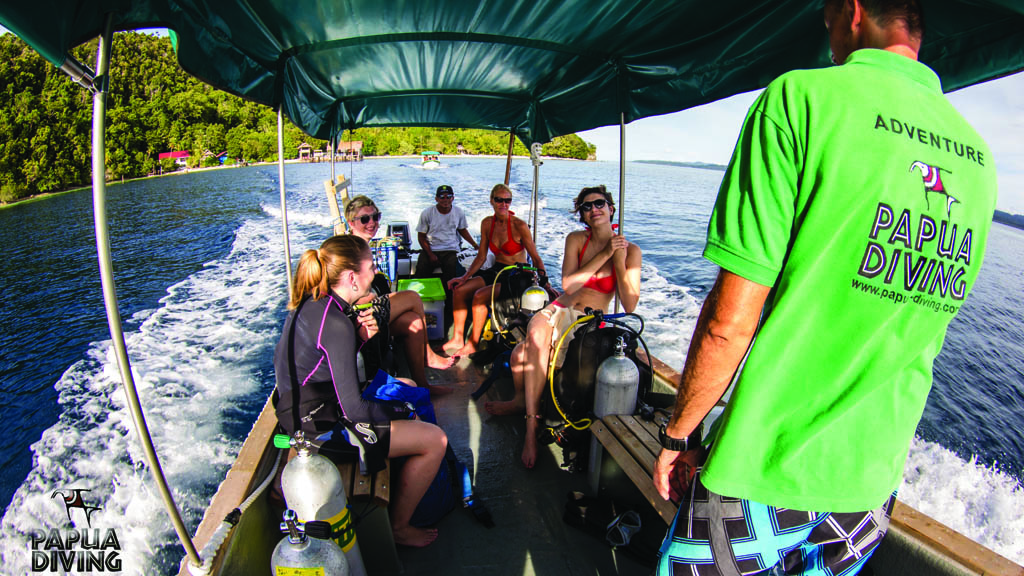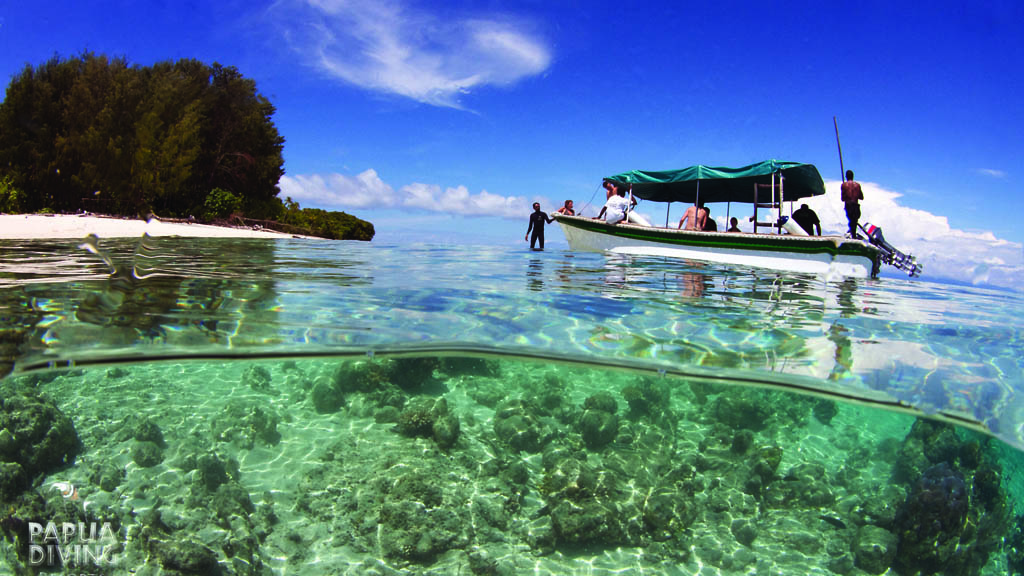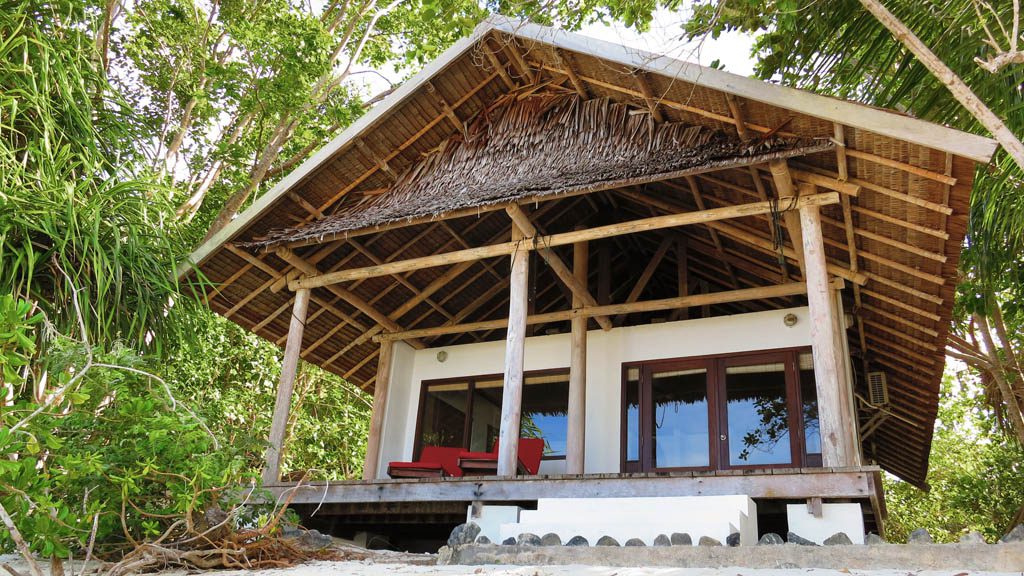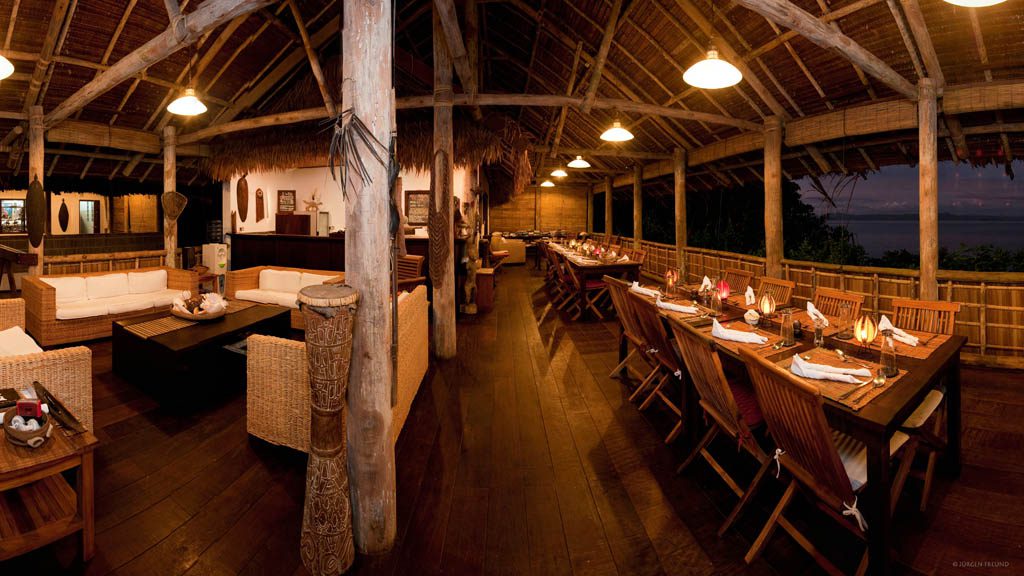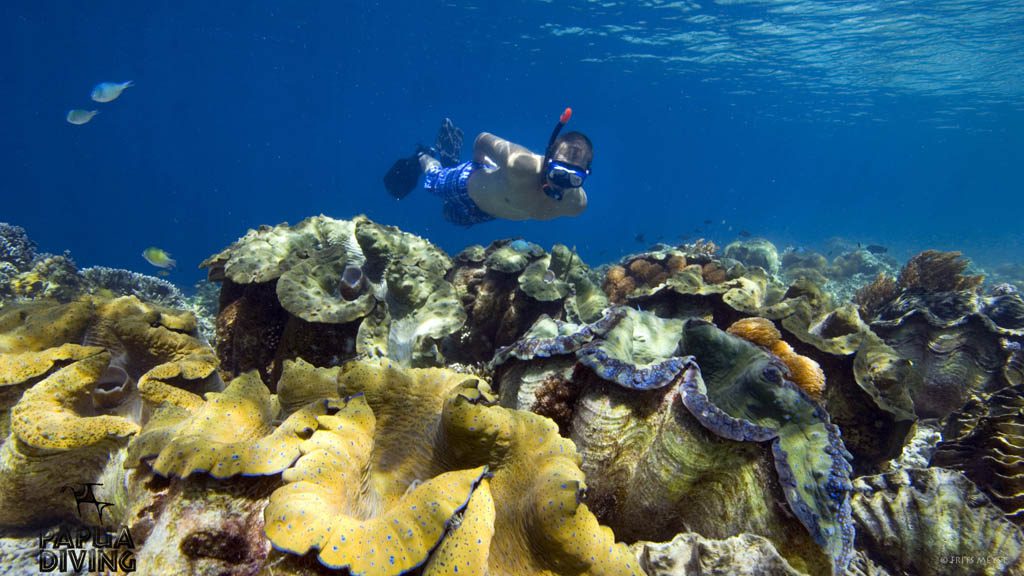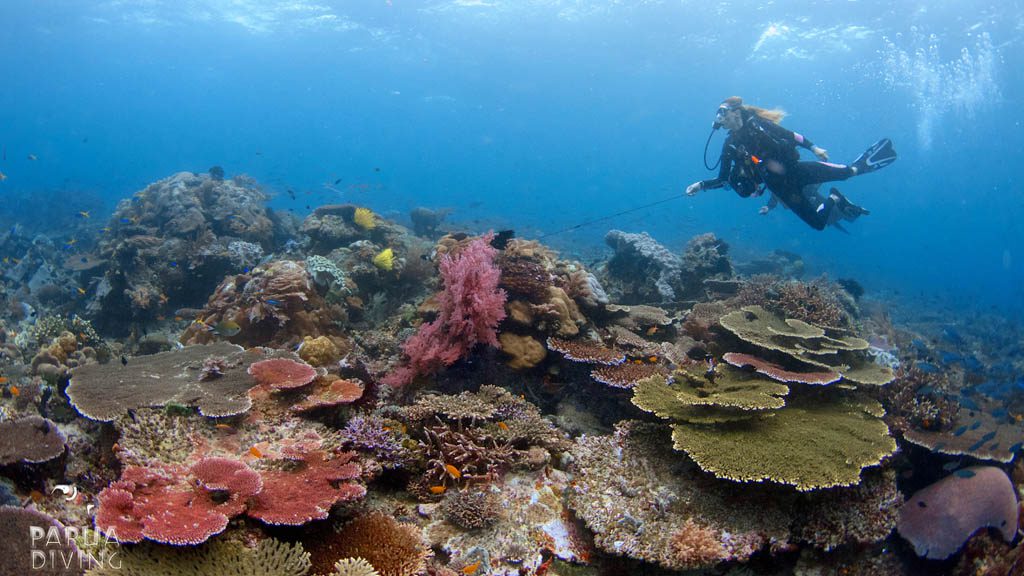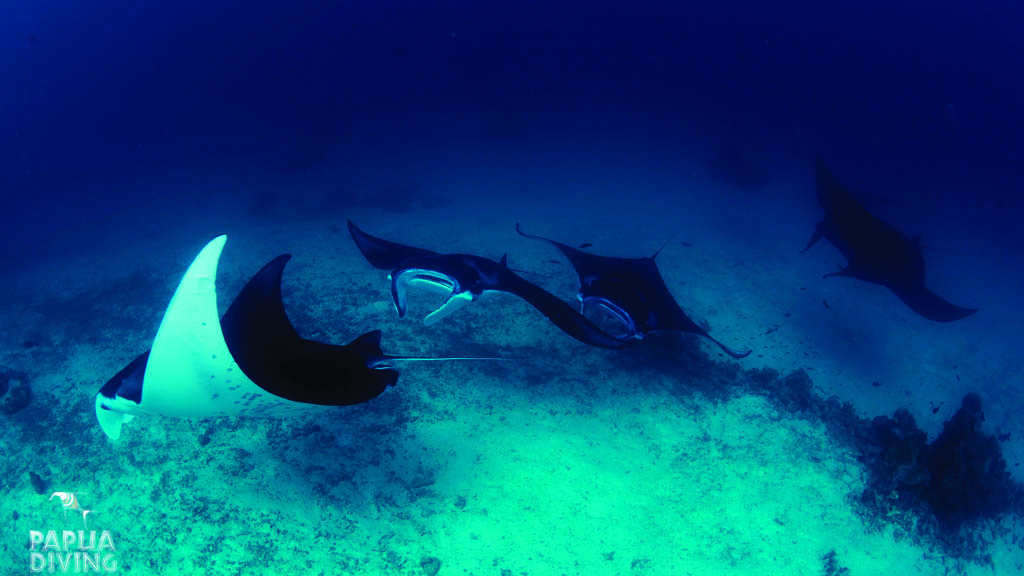 Resort Facilities
There are two main buildings completing the resort set up. There is a spacious dining area with splendid views over the bay. The other building houses the lobby, office, kitchen, library, internet lounge, and souvenir shop. A sundeck and wet lounge is to be found on the jetty for those who just can't get enough of the views.
Unlimited dive packages at Sorido Bay included scheduled boat dives and unguided house reef dives between 7 am and 9 pm daily.
The resort is so confident about their common manta encounters that divers who do not see any manta rays in one week do not have to pay their bar bill.
We think…
Sorido Bay Resort is the ideal destination for divers who enjoy peace and solitude on a deserted island surrounded by luxurious amenities and friendly attentive service. The diving facilities are top of the line, and Kri Island is the best place in Raja Ampat to encounter mantas, sharks and pelagics.
What do you think…
Transfers
Guests who arrive on Sunday morning in Sorong must ensure they arrive before 8 am for the same day transfer to the resort. There is only one free boat departure to Kri Eco Resort on Sunday which departs latest at 9 am. Guests who depart from Sorong on Sundays or Wednesdays must book a departure flight after 10 am.
For a 10 night stay, the best option is from Sunday to Wednesday as no extra nights in Sorong are required and only 1 Saturday is spent without boat diving; though 10-night packages can also be arranged from Thursday to Sunday; (however, a night must then be spent in Sorong because the boat departure to Kri Island on Thursdays is very early in the morning).
Sorido Bay Resort has been built with the needs of dive photographers in mind. There are seven beachfront bungalows each with en suite facilities and a private courtyard, and a fantastic view over the lagoon.
There are two different types of bungalows:
5x Sentani cottages 65m2 (215 sq ft)
2x Kaimana cottages 90m2 (300 sq ft)
All interiors are decorated in Papuan style using museum-quality artifacts and offer the following luxurious amenities: Air-conditioning, hot showers, television, fridge and a special area for photographers – a spacious table specially set up for camera work with good lighting and 110V & 220V build-in electricity outlets. These camera tables also have built-in sinks and running water.
Sentani Interior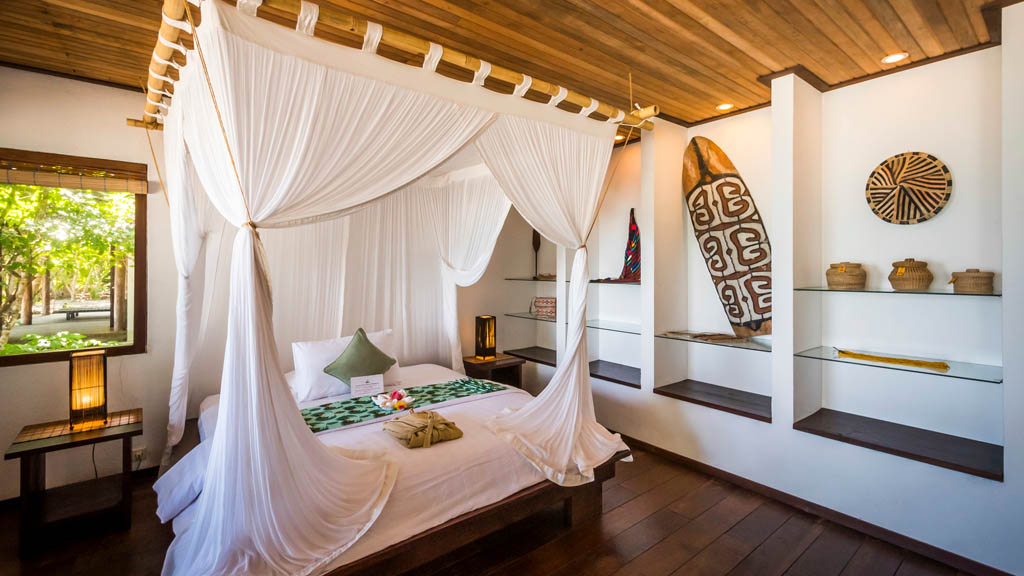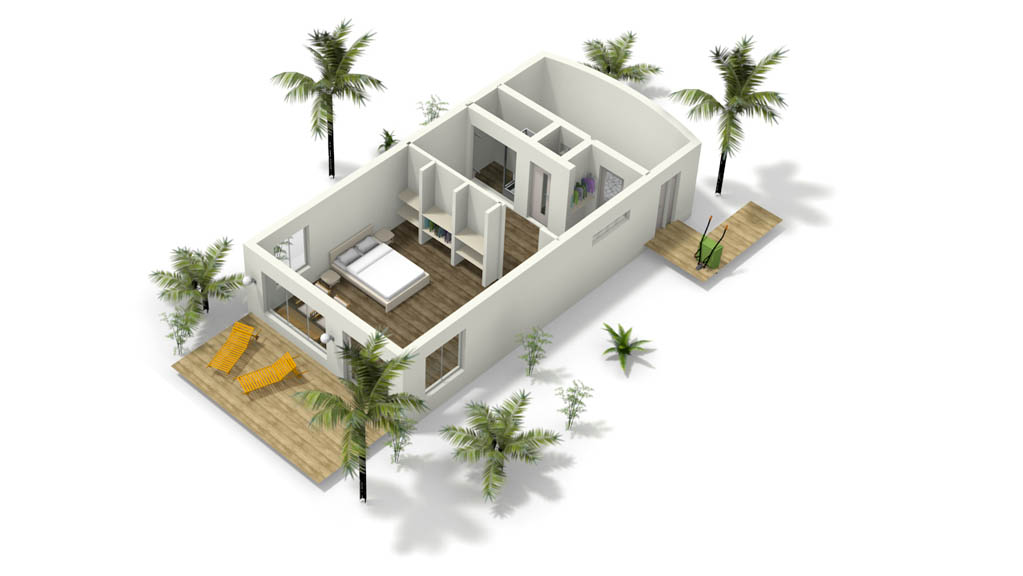 Kaimana Interior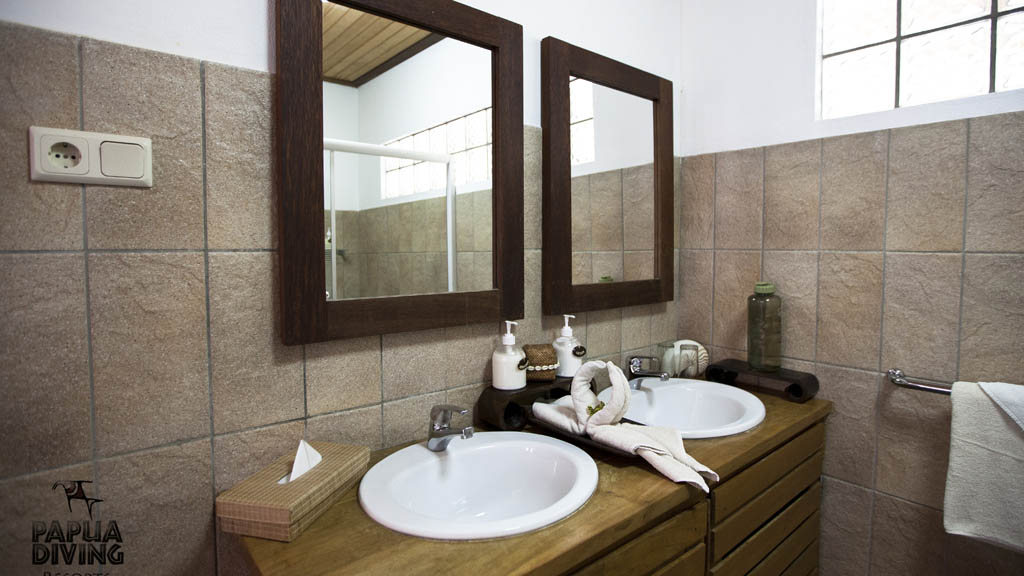 With over 20 years of experience, Papua Diving is one of the pioneers in Raja Ampat diving. Papua Diving is the dive operation for Kri Eco Resort and Sorido Bay Resort, both located on Kri Island, in the famous Dampier Strait, about a 2-hour boat ride northwest of Sorong. Each resort operates its own Papua Diving Dive Centre.
Dive Service
Papua Diving has seven custom-built fiberglass dive boats that head off for a fresh diving adventure each day. All boats are equipped with Emergency Oxygen, First Aid kit, radio, GPS and flares. Towels, drinking water, fruit, snacks and juice are provided on all dive trips. The dive centre provides 12L aluminium tanks with Yoke valves (own adaptor required for DIN regs), 10 full sets of Aqualung rental gear and free Nitrox. There is a no gloves policy. PADI Advanced and Nitrox courses can also be arranged.
You need to know
It is important to note that the resorts have a no boat diving policy on Saturdays as this is the day of rest for all staff at both resorts. Boat diving is not offered between 6pm Friday and 6pm Saturday but boat night diving is possible again at 7 pm on Saturday. Tanks are provided to dive from the resorts' jetties during Saturday.
Dive area
Kri Island is one dive destination which has it all: shore and boat diving, house reef, coral gardens, swim-throughs and reef walls, with sharks, manta rays, whales, dolphins, and plenty of other critters.
There are more than 30 dive sites surrounding the resorts. Most dive sites are between 5 to 15 minutes away and offer world-class pristine reef diving. Three guided boat dives are offered per day plus an additional night/dusk dive (max. 4 dives per day). Max. 6 divers and 2 dive guides per boat. The dives included in the unlimited dive packages are within a 10km radius of the resorts. Due to the close proximity between resorts and dive hot spots, it is Papua Diving's custom to return to the resorts for the surface intervals. Excursions to more distant dive sites are can be arranged, though a fuel surcharge will apply). These half/full day dive trips include picnic lunch on remote and pristine beaches.
Cape Kri – House Reef
Sorido Bay Resort is surrounded by the most spectacular house reef. More than 283 different species of fish have been recorded during a single dive on their house reef, Cape Kri. This is a world record and makes it the richest house reef anywhere in the world!
Cape Kri is Sorido Bay's house reef but is less than 3 minutes by boat from Kri Eco Resort. 'Sardines', 'Manta Sandy' (famous manta cleaning station) and 'Blue Magic' are just a few of the most popular dive sites within minutes of both resorts.
The water temperature is 27-30°C (80-86°F) all year round, air temperature 24-34°C (75-93°F) and visibility 10-30m (32-100ft) in general.
Pricing for Sorido Bay and Kri Eco Resort
Pricing valid until December 31st 2023
AUD
EUR
7 Nights Sentani Bungalow (double) with unlimited diving, including dive gear
3343
EUR
|
3343
7 Nights Sentani Bungalow (single) with unlimited diving, including dive gear
4043
EUR
|
4043
7 Nights Kaimana Bungalow (double) with unlimited diving, including dive gear
3585
EUR
|
3585
7 Nights Kaimana Bungalow (single) with unlimited diving, including dive gear
4425
EUR
|
4425
Pricing includes accommodation, all meals, 3 guided boat dives per day + 1 optional dusk/night dive (except Friday evening and Saturday daytime), unlimited diving from resort jetty, tanks, weights, air fills, FREE Nitrox fills, boat, dive guide, fuel charges within 10km from resort, roundtrip speedboat transfers from/to Sorong (Sunday to Sunday or Sunday to Wednesday only)
The per person pricing above is indicative only: we show 7 night with unlimited dive packages at high-end and lower-end rooms (singles & doubles) for the purposes of comparison. We can give you a price (and availability) for any combination of nights/dives you wish to undertake, which will include any discounts due to you as part of that package, and any exclusions, or items payable at the resort. Please use the [Enquire Now] tab to give us your exact requirements and we'll give you the best deal we can.