Site Overview
Dive Centres
Site Type:
Wreck; Reef – Scenic; very Photographic
Depth:

Top: 5M

Median: 13M

Bottom: 22M

Location:
To the right of the end of the little lane that runs down the side of the Ocean View Dive Resort.
Imagine the wreck of a 120m boat lying in 20m of water just 40m off a beach with practically no current. Surrounded by black sand, the whole area attracts a large diversity of marine life – from the usual reef fish, to bumphead parrotfish, potato cod and even turtles. There is a video of some dives on this wreck at the bottom of this page. (But don't miss the photos just to get to it!)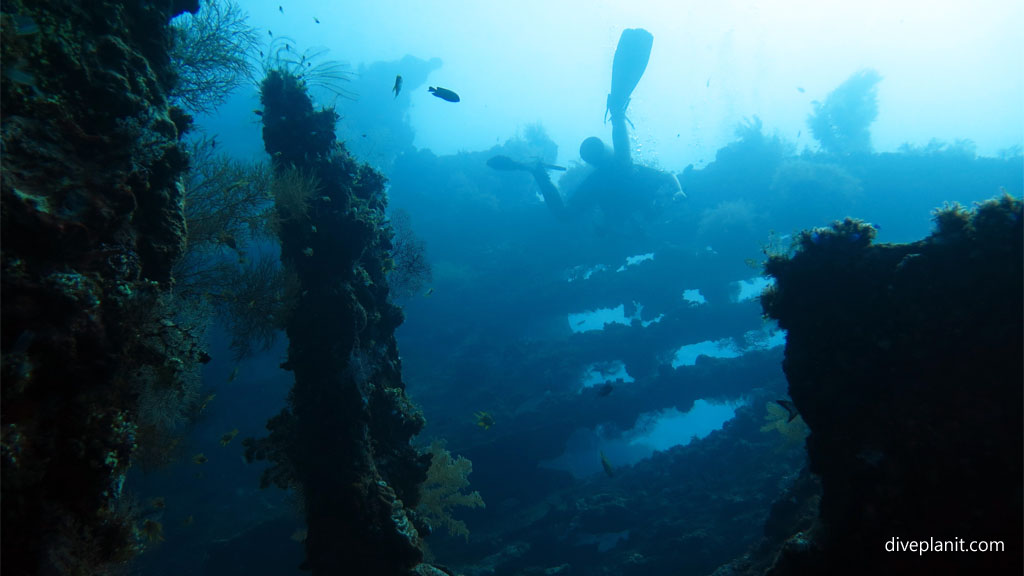 A cargo boat conscripted into service in WW2 she was disabled in January 1942 by a Japanese torpedo and beached in Tulamben to prevent her from sinking. Luckily for us divers, tremors produced by the 1963 eruption of the local Gunung Agung, caused her to roll and become a magnificent wreck and artificial reef. It's the kind of site where you can do four dives per day, and still want to come back for more.  There's practically no current, so local dive shops even take absolute beginners onto it.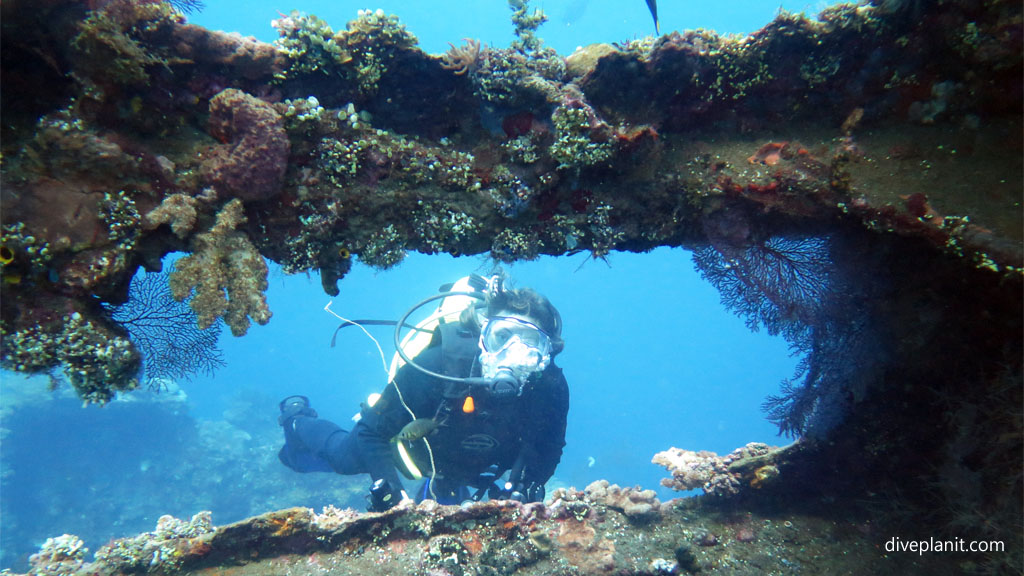 If you can, get hold of a map and information sheet produced by David Pickell and Wally Saigian. It gives a really good sketch of the wreck, and points out 20 odd specific spots where you stuff that hangs out there.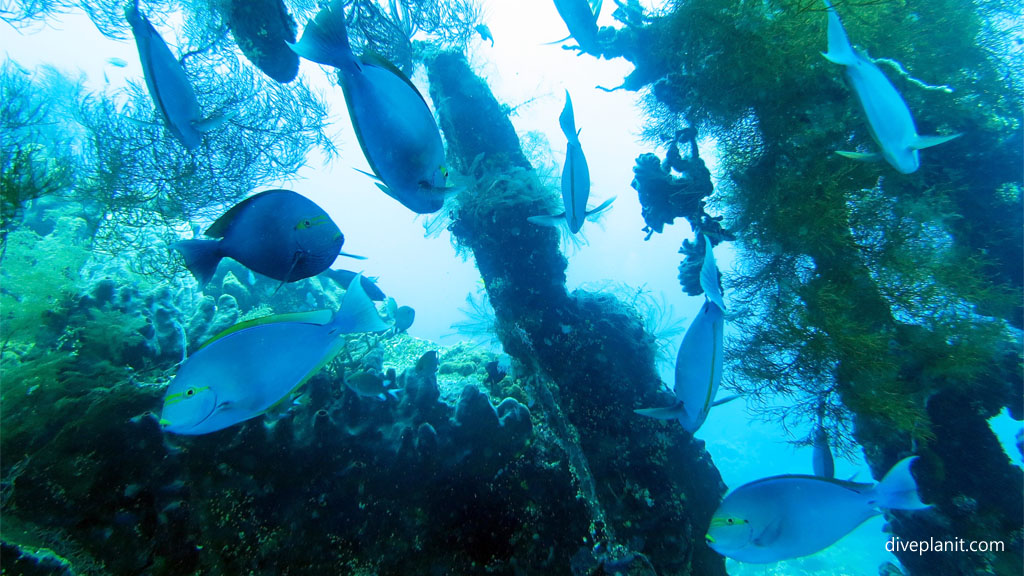 As it has been well surveyed, most dive guides are familiar with the usual haunts of particular fish, like the Potato Cod cleaning station.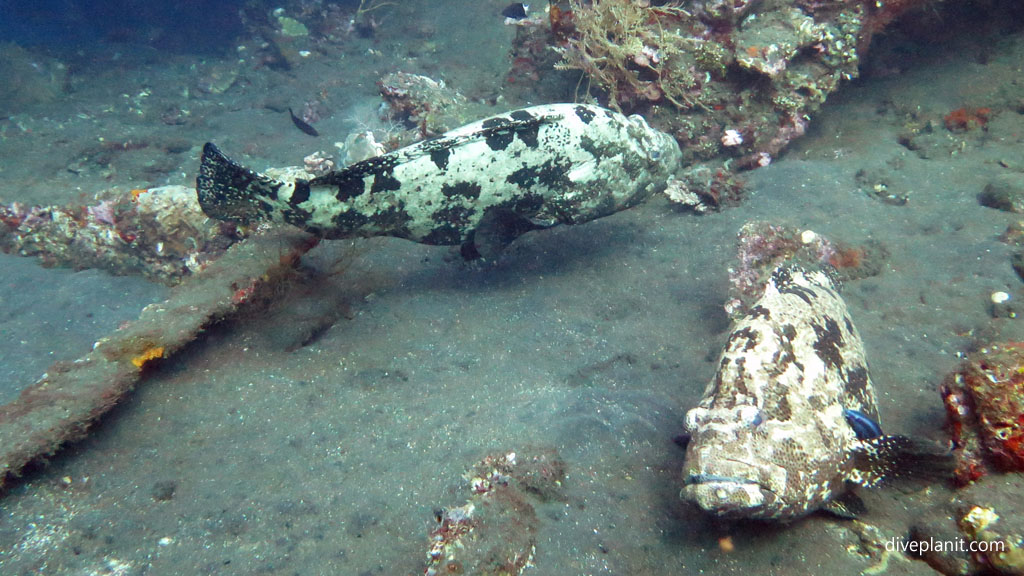 The dive starts in waves breaking over a large stone beach; it's actually tricky to keep your footing and booties are a must. As soon as you can float, fins on, roll over, and fin to 10-12m offshore and as the water clears you'll see coral clusters on black sand – which can throw you a little at first.
Slowly descend, swimming out and to the right and you will hit the wreck.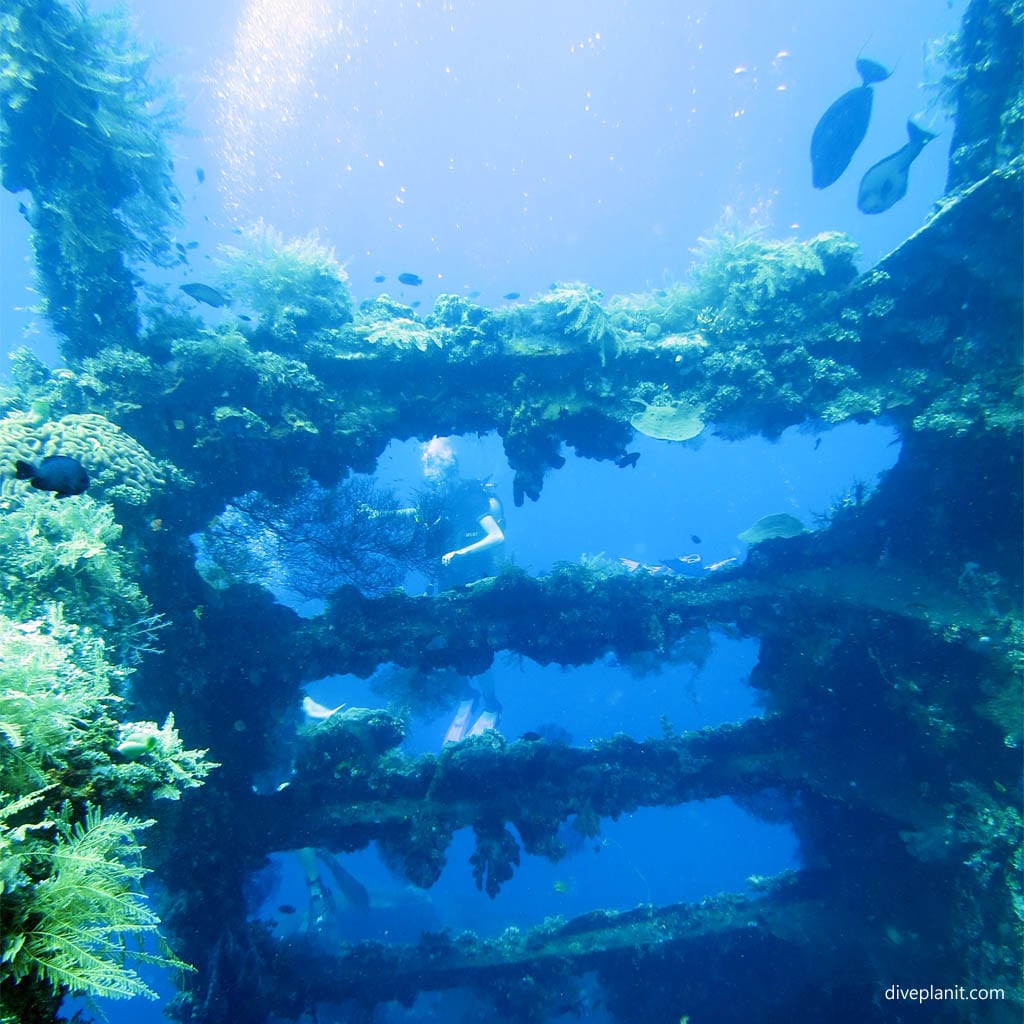 There are many different ways to do this wreck and I would recommend all of them!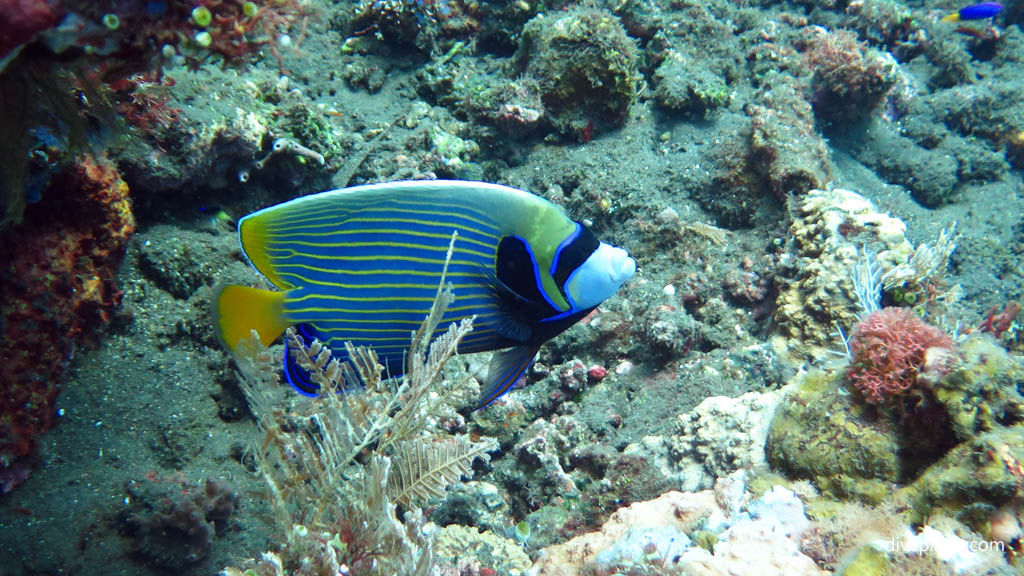 Usually, the orientation dive is to hit the bottom of the bow, at about 24m, and go around the back (ie, seaward side – the decks) of the boat, looking particularly under the spars where you will find… sweetlips and Batfish.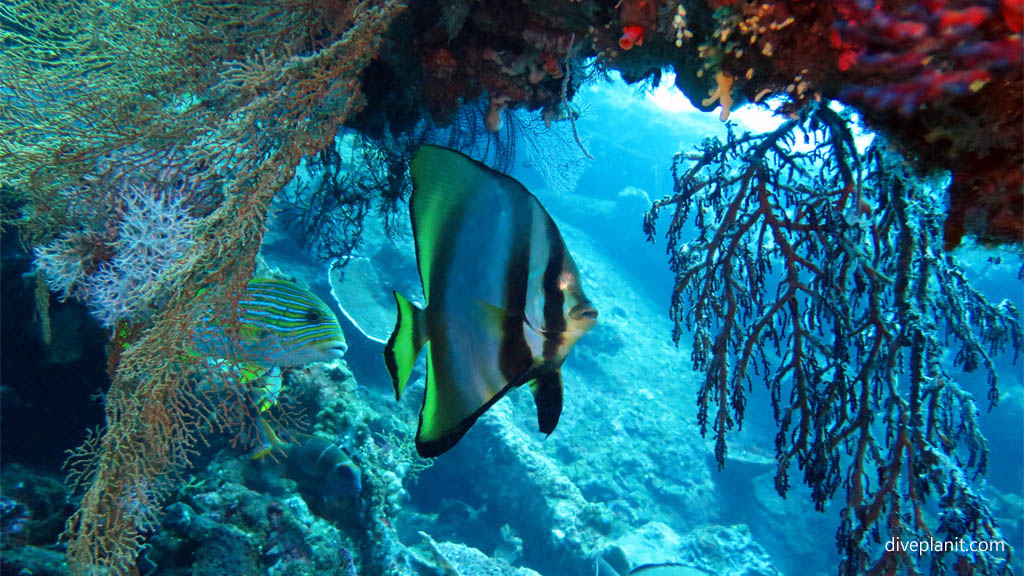 On this circuit you'll only cover half the boat, so then on the second dive make a b-line for roughly where you left of, and proceed all the way to the stern.  You'll probably need to return at about 9m on the edge of sand and take in the reef as you go back to the entry point.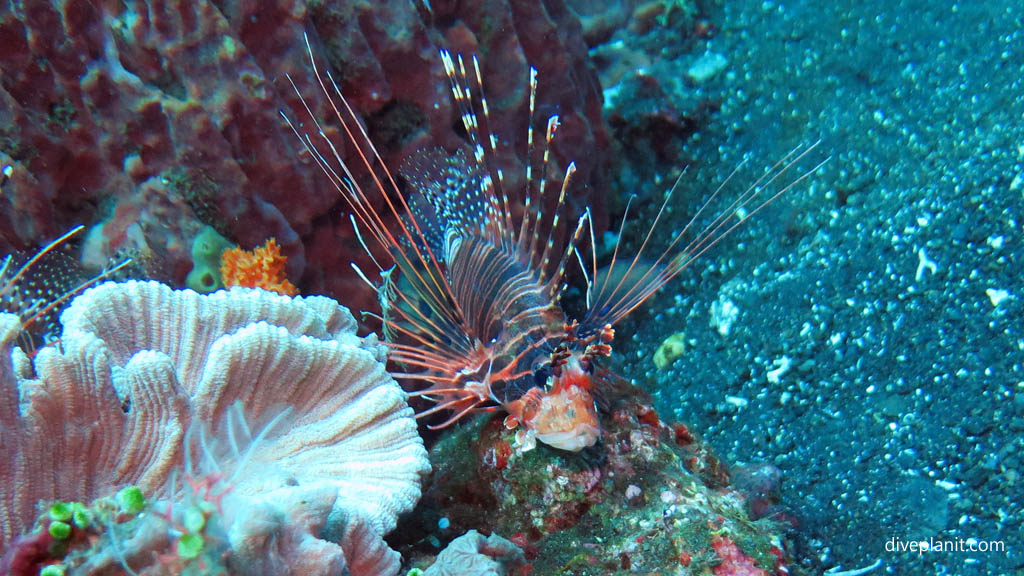 Someone has helpfully placed some long coconut tree trunks at strategic points so that navigation is pretty easy.  After the first two dives you should be able to home in on any specific areas you want to revisit in detail.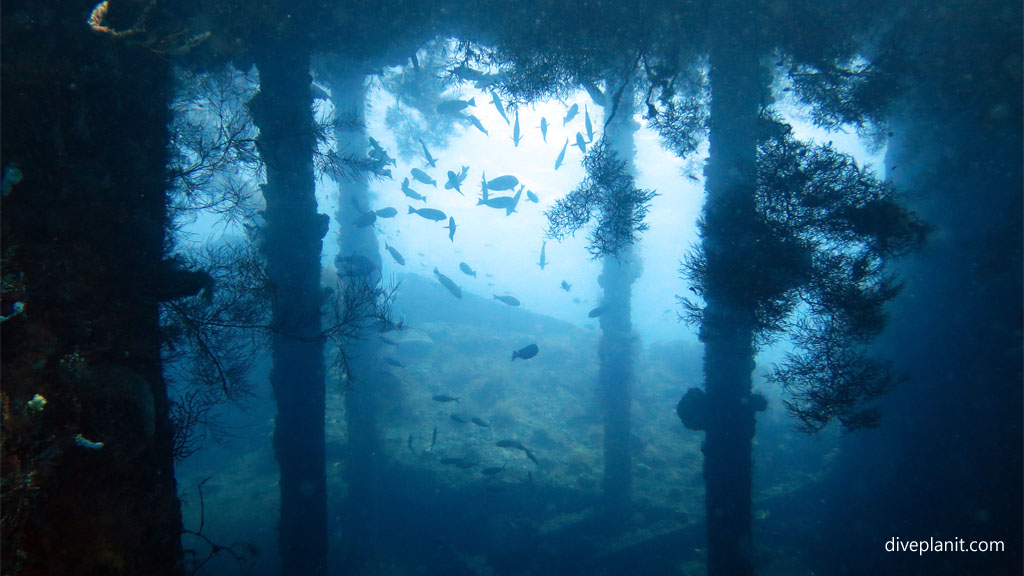 In the wreck itself you'll find a small nursery of fish through very hole in the plate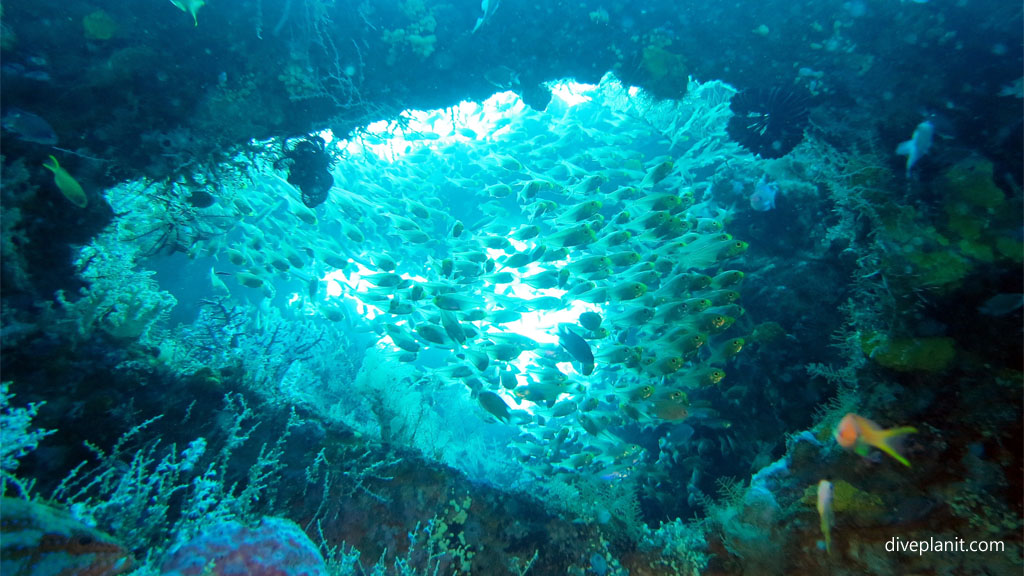 There are a large number of surgeons, like these Yellow Mask Surgeons,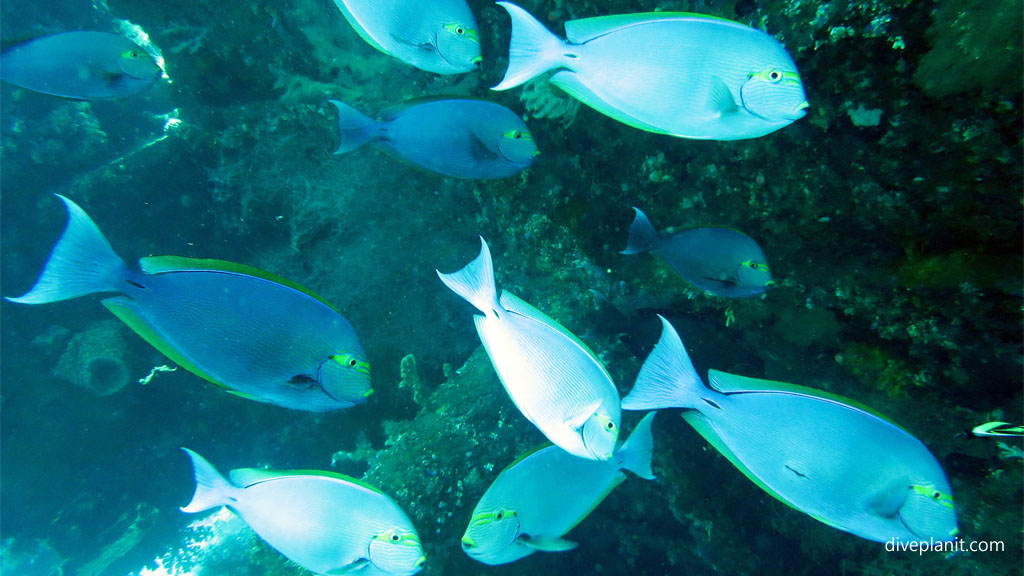 And large Sailfin surgeons,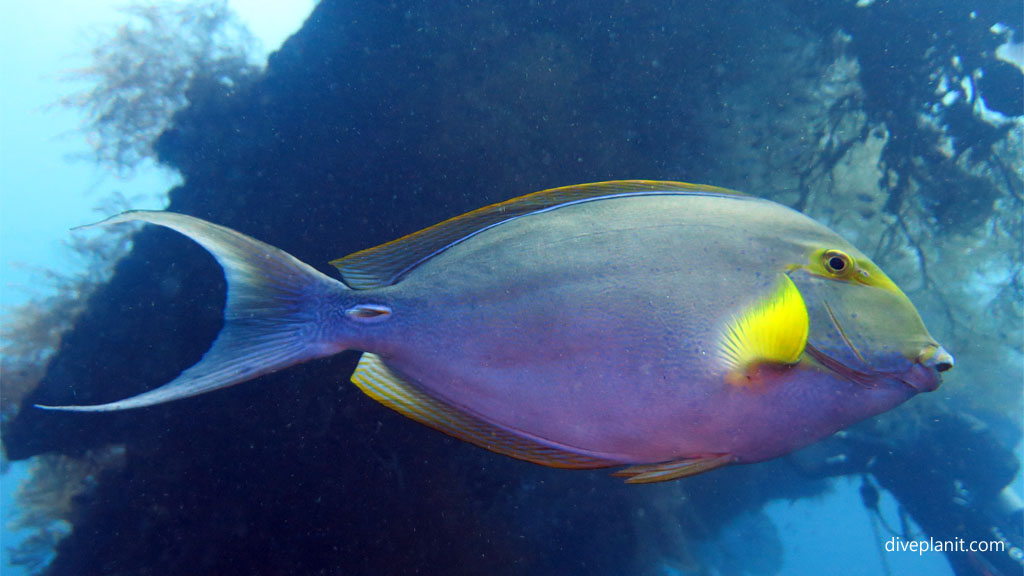 There are lots of sweetlips too – of most varieties.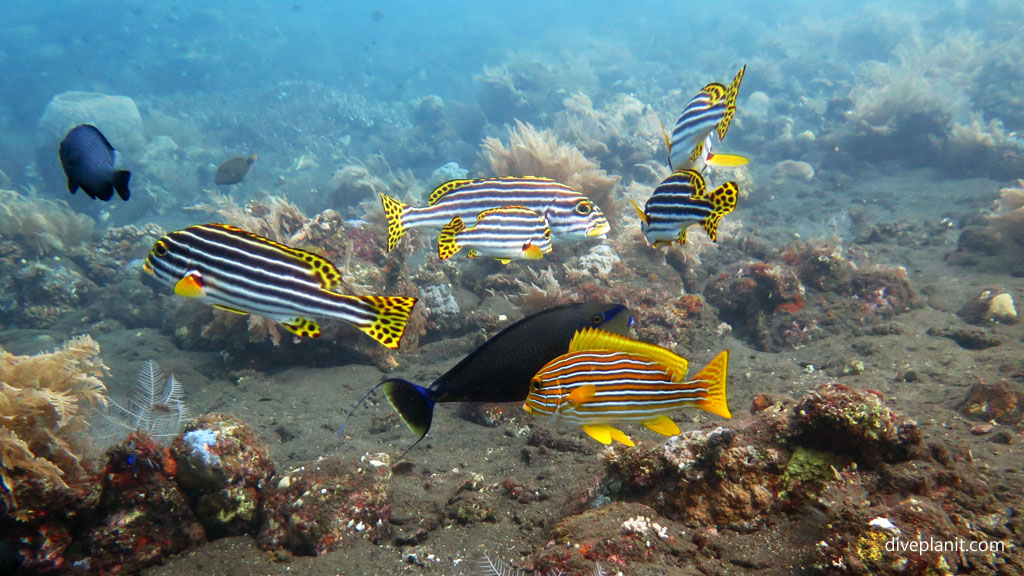 You'll find many kinds of angel and butterflyfish – including these relatively rare Philippine butterflyfish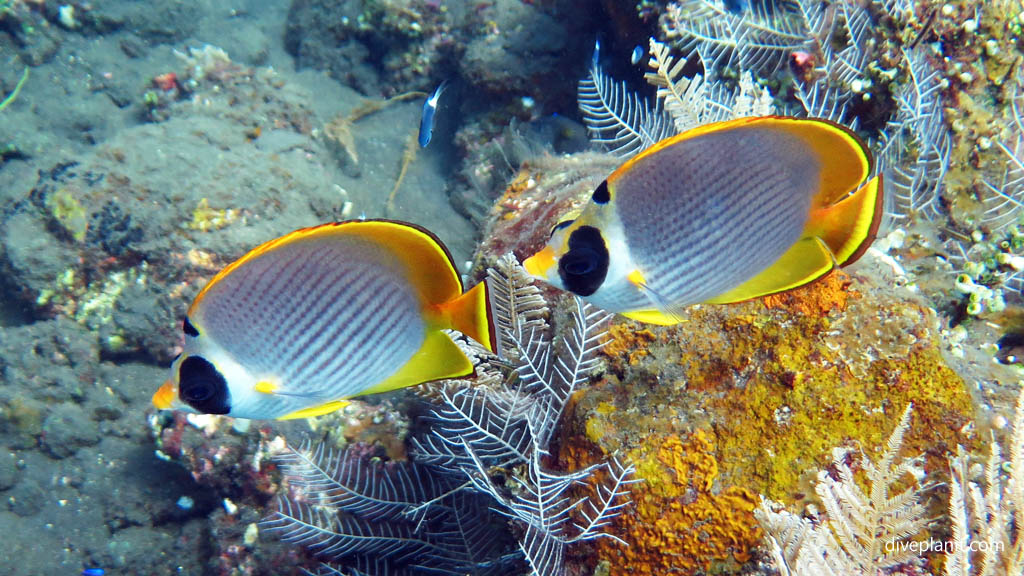 Once you've seen all the regular reef fish swimming around its time to hunker down and check out the small stuff. There are plenty of Nudis.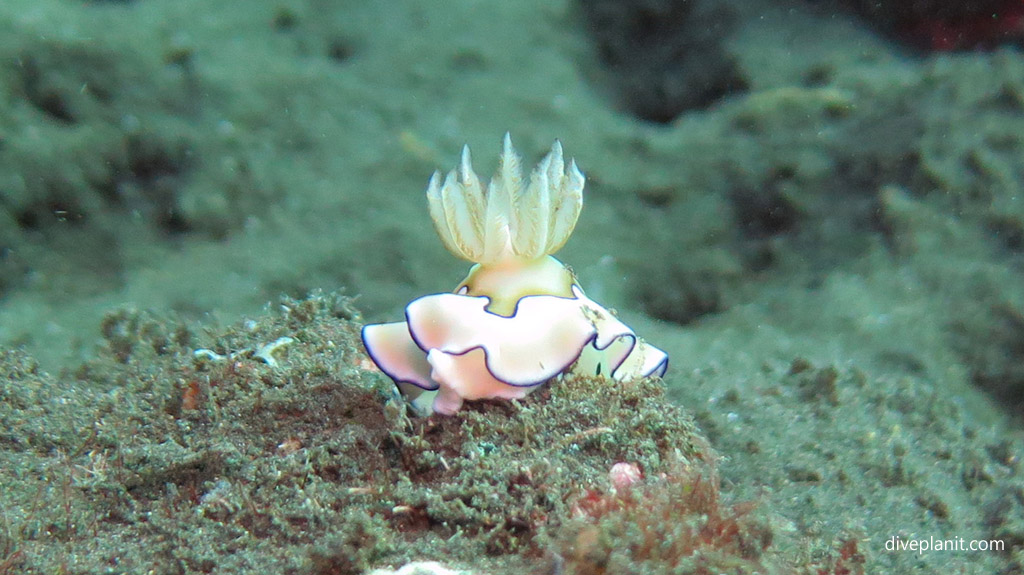 A banded coral cleaner shrimp – not hiding in a hole for once;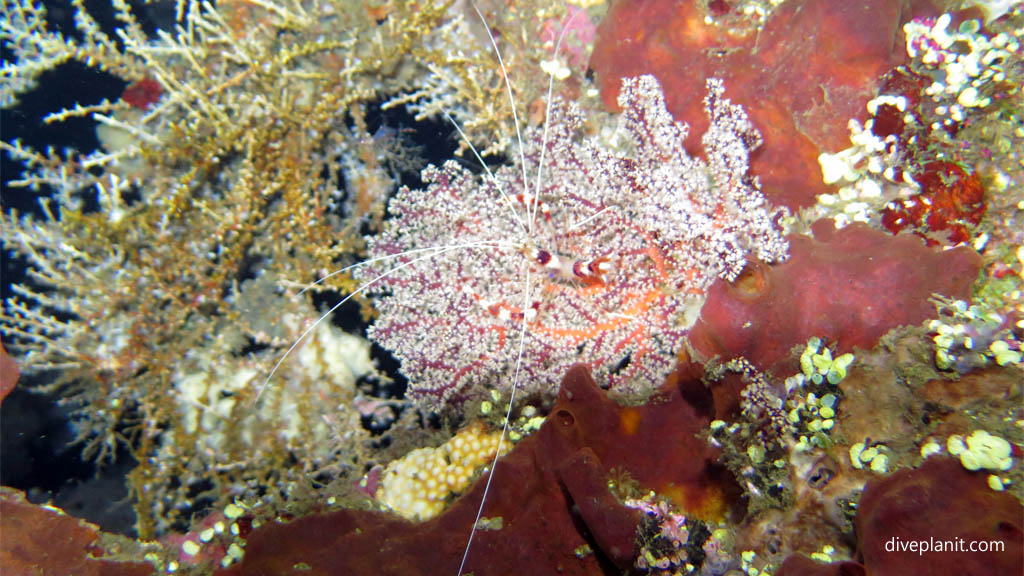 And a scorpionfish – as usual – hiding in plain sight!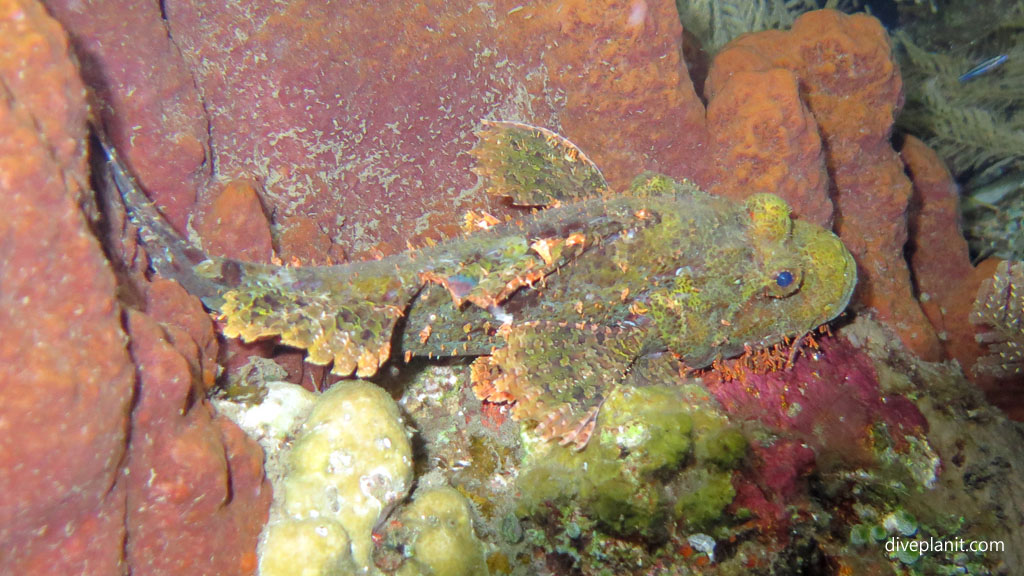 Finally this unfortunately disabled jellyfish – which only had five good 'legs'!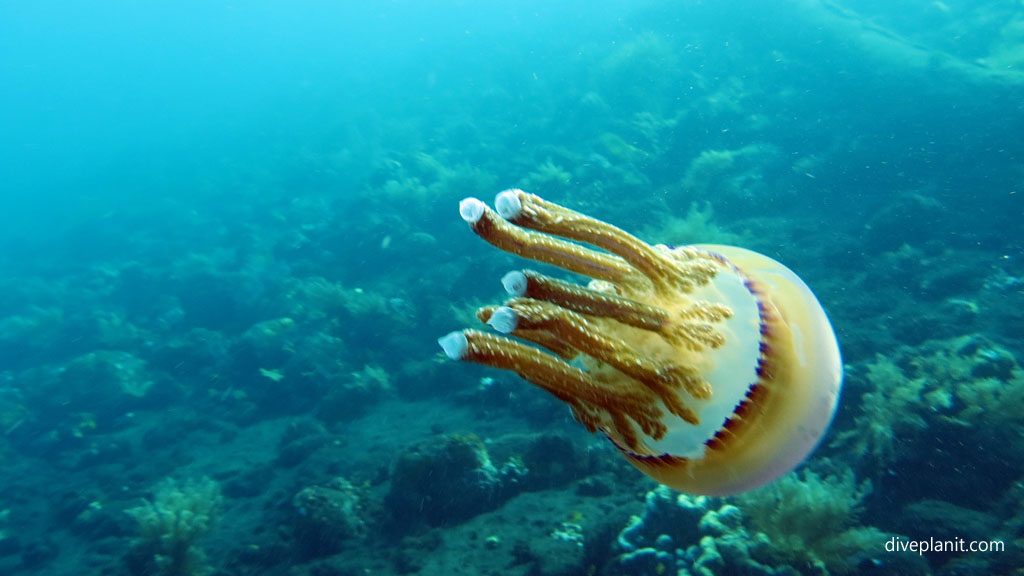 We dived the USAT Liberty with Aquamarine Diving Bali on Nox – four times! (and I would have happily stayed another day and done another four).  It's a 2½ hour journey by air-conned mini-bus from Sanur, but the resort they use as a base for the day is very comfortable, serves food and beverages throughout and allows you to relax between dives.
Here is a compilation video from all the days we did on the one day.