Introduction
Location
Resorts
Liveaboards
Local Info
Dive Sites
Enquire Now
Komodo National Park is situated in the Wallacea Region of Indonesia, and where the Pacific Ocean flows down into the Indian Ocean. The resulting currents cause a large up-welling of nutrients which accounts for the prolific marine life you'll find when diving Komodo.
These include over 260 species of reef building coral, 70 species of sponges, over a 1,000 species of fish, turtles, and marine mammals: dolphins, whales, and dugongs. Diving Komodo usually delivers great visibility too due to the relatively low rainfall.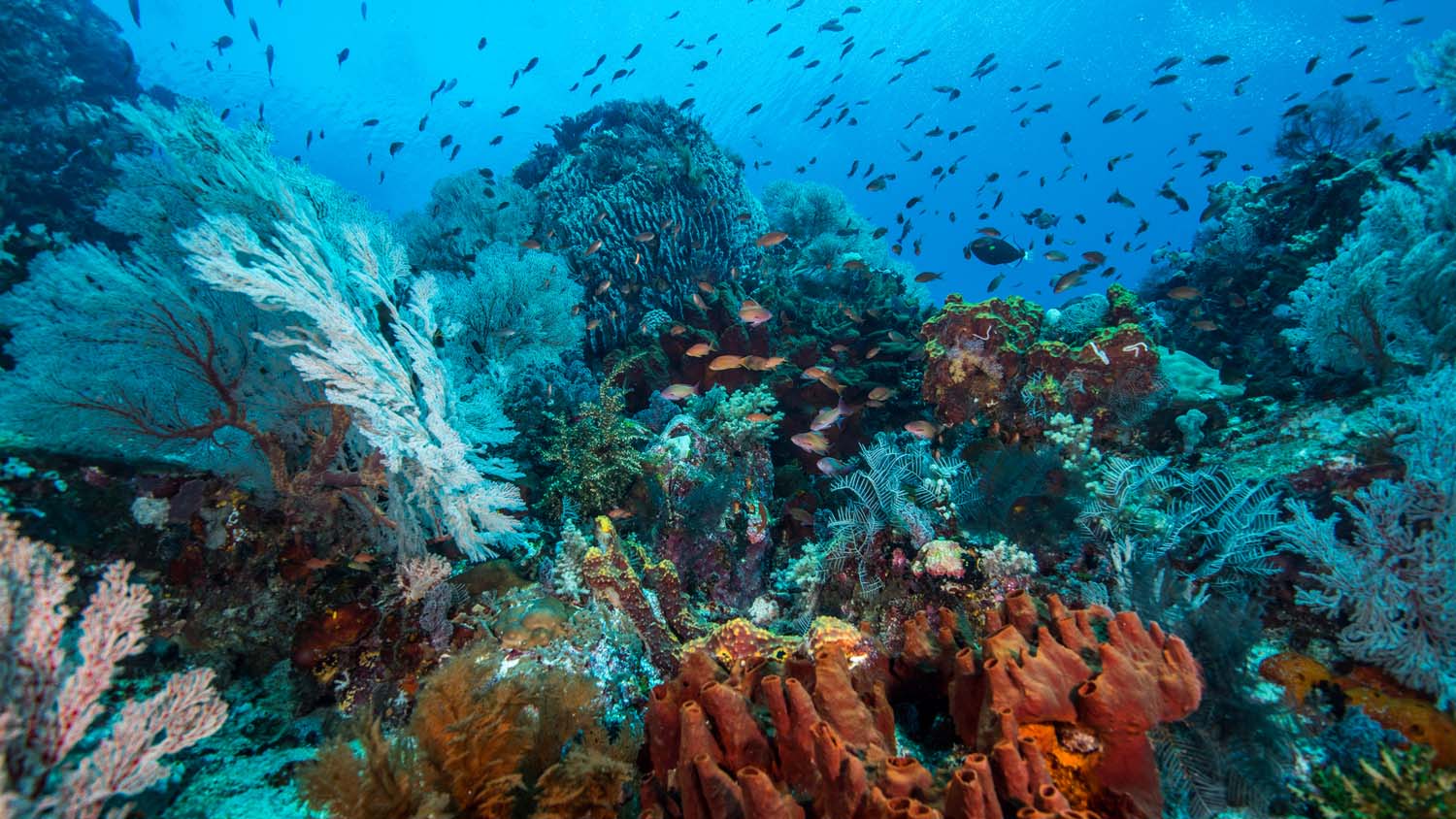 The Komodo National Park encompasses an area between Sumbawa and Flores and includes the main islands of Komodo, Rinca, Padar and a number of smaller islands. Originally created to safeguard the future of the Komodo Dragon – the largest living lizard – it now includes the marine environment. It is unusually dry, by Indonesian standards, except for January/February monsoonal period, and the rugged hillsides of dry savannah and pockets of thorny green vegetation contrast starkly with the brilliant white sandy beaches and the blue waters surging over coral reefs.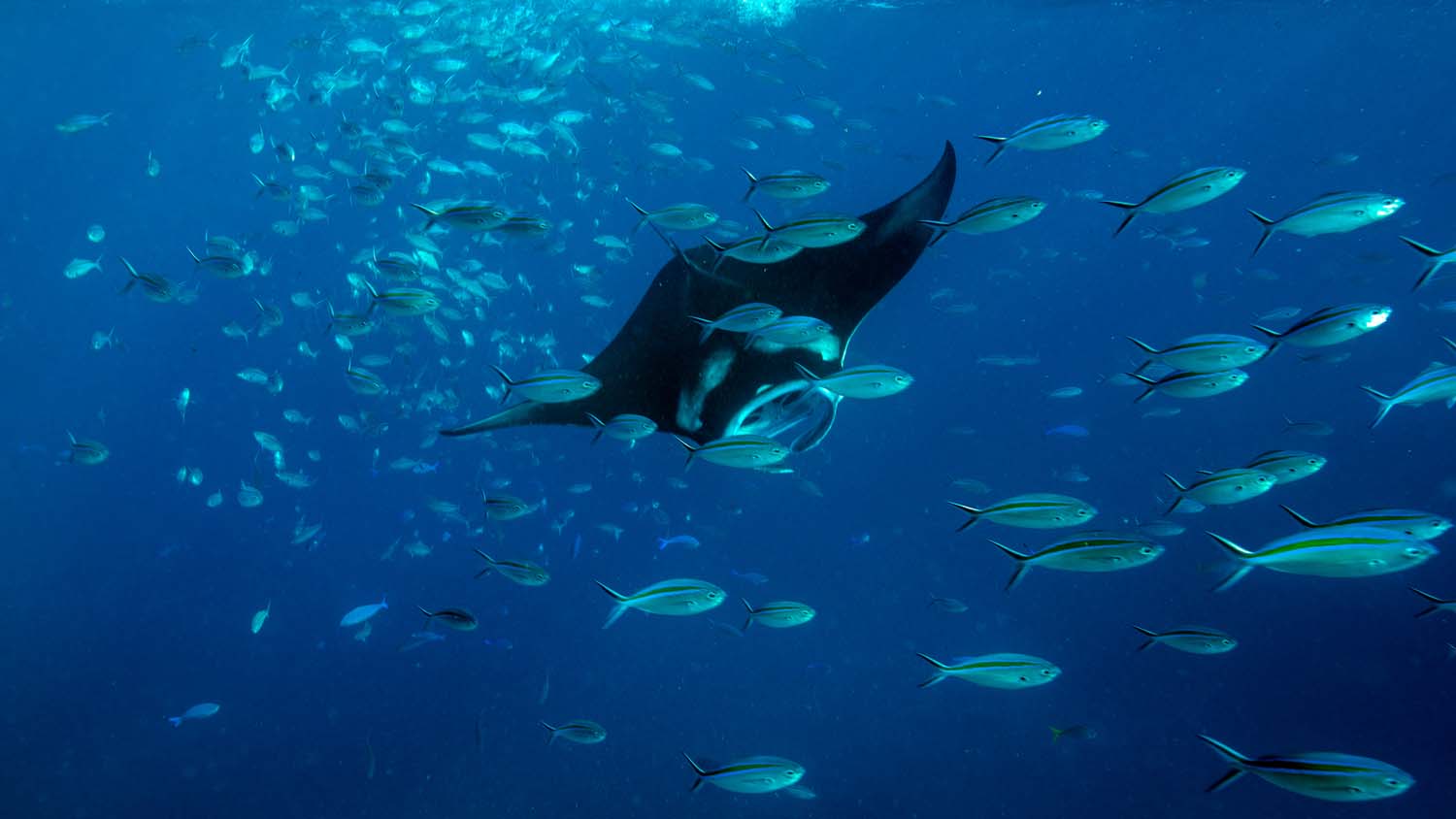 As a result, the underwater terrain is also varied with sheer cliff walls, pinnacles, channels, sandy flat bottoms, underwater plateaus and slopes which make for a marine environment rich in many habitats including coral reefs, mangroves, seagrass beds, seamounts, and semi-enclosed bays.
This diverse habitat supports an even more diverse fauna with over a 1,000 fish species and 100's of corals and sponges. As well as the little stuff like nudibranchs and pygmy seahorses; dugongs, sharks, manta rays, whales, dolphins, and turtles also make Komodo National Park their home.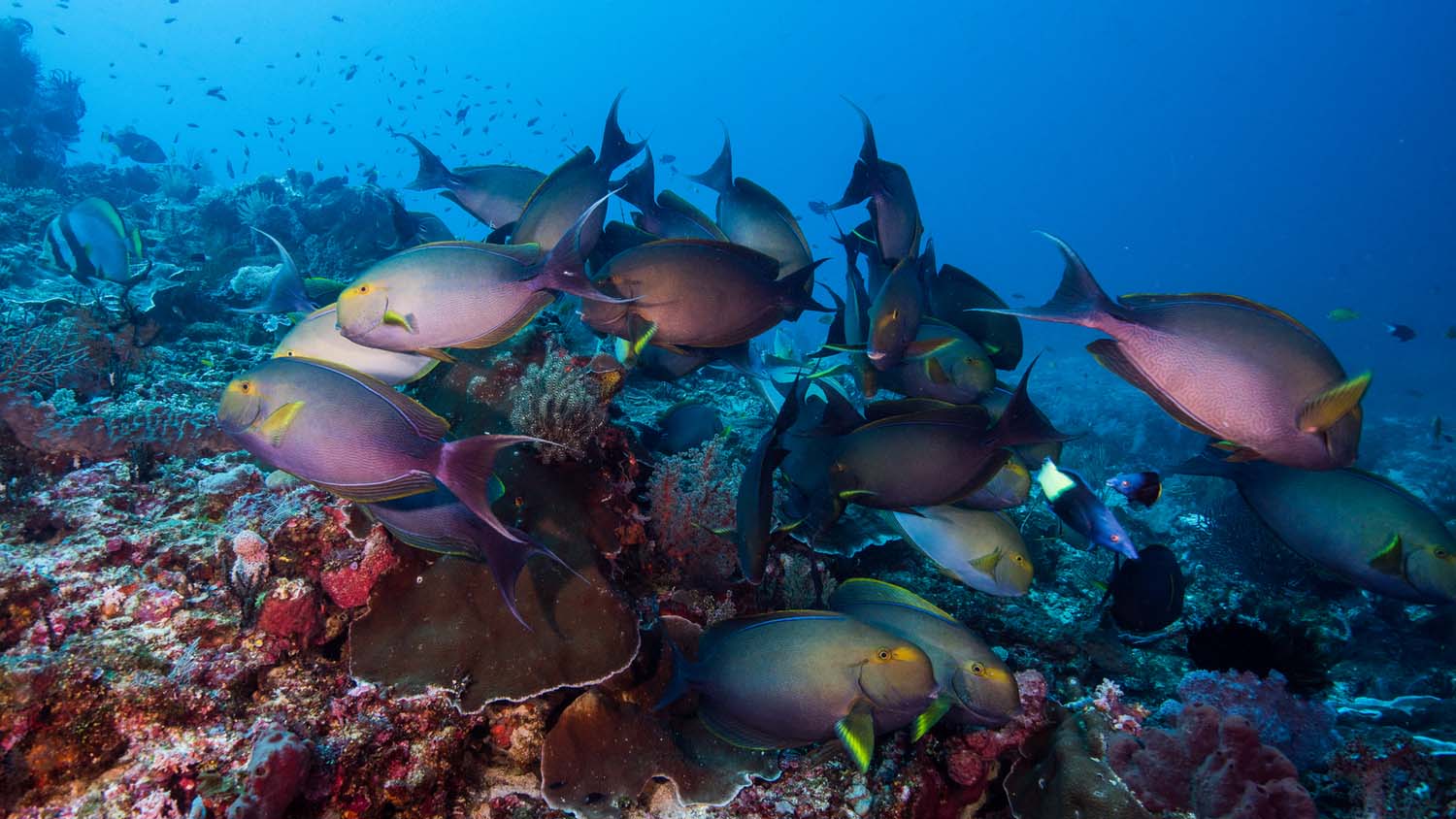 Komodo National Park lies between the West and East Nusa Tenggara island groups, about 400 km east of Bali, and almost due north of Port Hedland. It is accessed from the port town of Labuan Bajo – which also has an airport with many daily connecting flights.
Getting There
Fly to Labuan Bajo (airport code LBJ), usually from Denpasar with either Garuda, TransNusa, Sky-Aviation or Wings Air.
There are a few resorts springing up in the National Park, and the Komodo Resort Diving Club on Sebayur Island is an excellent example of one. Unlike the liveaboards, you could head out to Komodo Resort for just a few days and still get to dive all the iconic sites in the northern part of the park.
If you're after a liveaboard, we have a great selection offering trips of different durations, in traditional phinisi schooners – whose authenticity is hard to beat, and sleek steel mono hulls – usually able to go further, faster and for longer if that's what you're after.
We have availability listing under each liveaboard – or just drop us an enquiry if you have particular dates in mind – and we'll give you some options.
The water temperature can vary between north and south: 24-28°C in the north and 21-24°C in the south. A full length 5mm wetsuit is recommended, with a hood in the south, although you might get away with full length 3mm suit with a sharkskin underneath. Visibility ranges from 15 to 40 metres, with the better vis in the warmer, northern waters.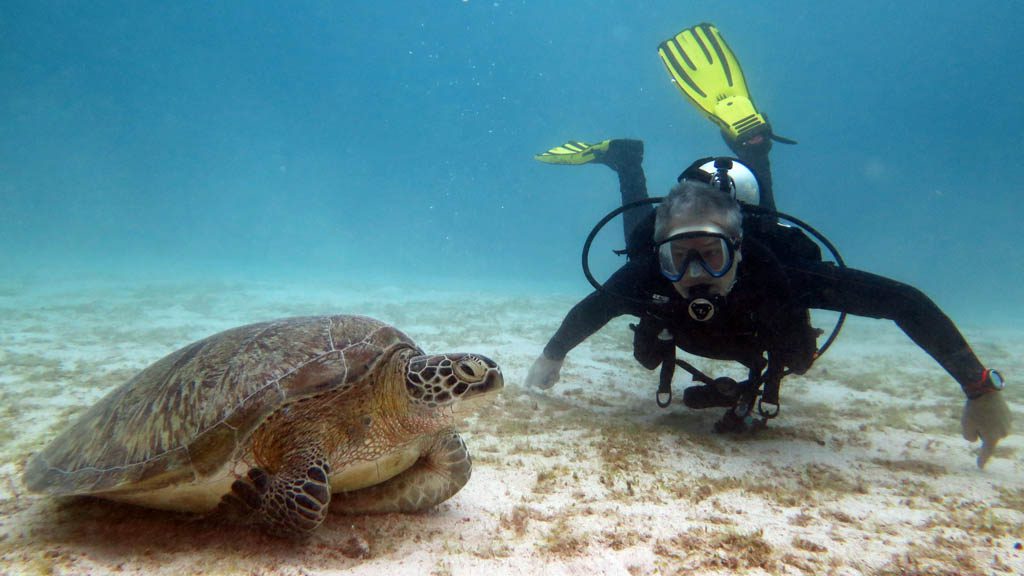 The weather is very favourable for most of the year and so are the sea conditions. The Archipelago offers great protection from open ocean swells and many safe calm anchorages.
Other Activities
Climbing the local summit of Padar or Komodo for the spectacular panoramic views or snorkelling some of the pristine in-shore reefs.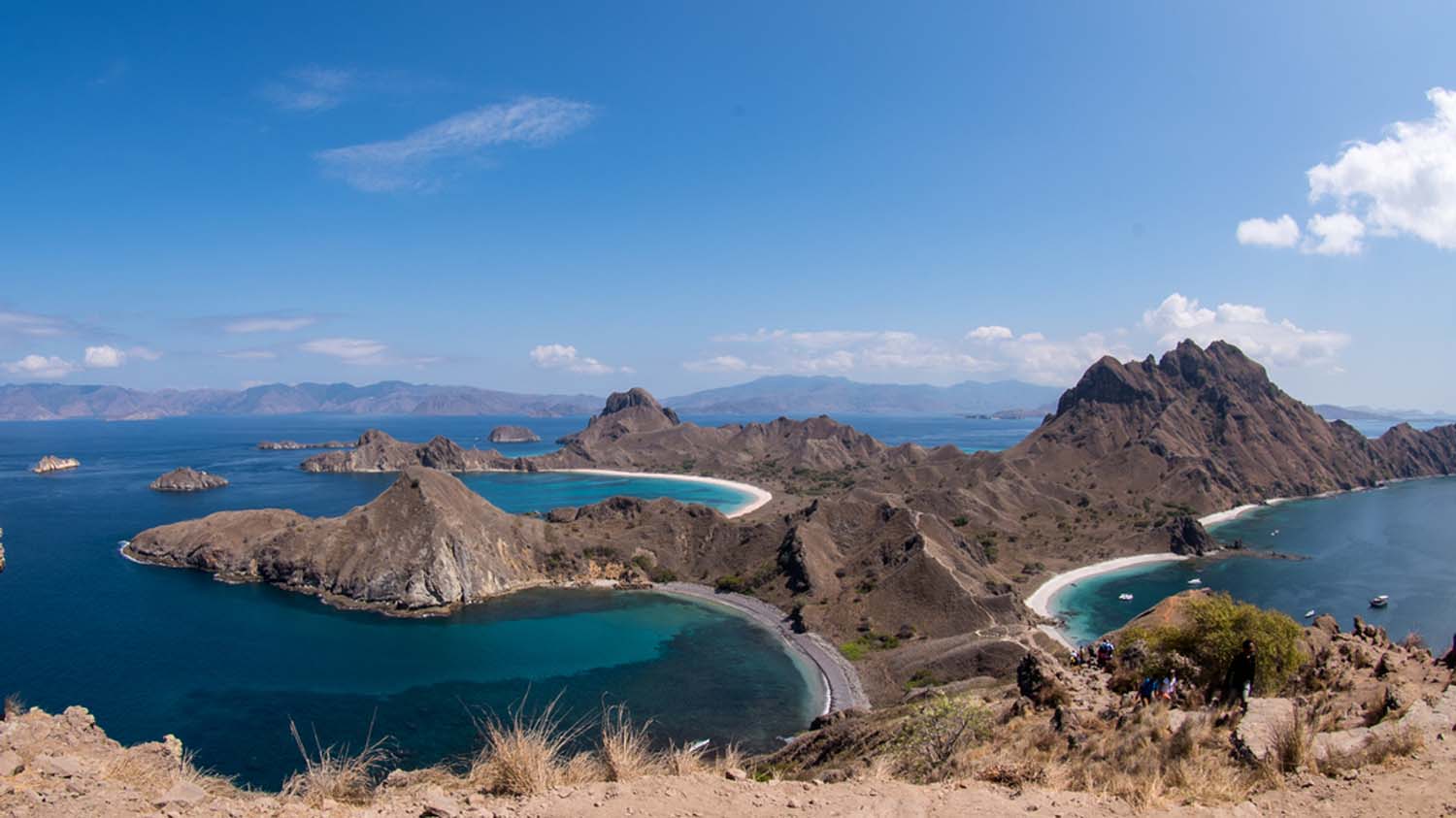 Visiting Komodo or Rinca Islands in search of the Komodo Dragons, and to observe some of the other unique animals' characteristic of the Wallacean zoogeographic region.
The sunsets here are truly spectacular, from most view points, but often the most convenient is from the bar at your chosen resort.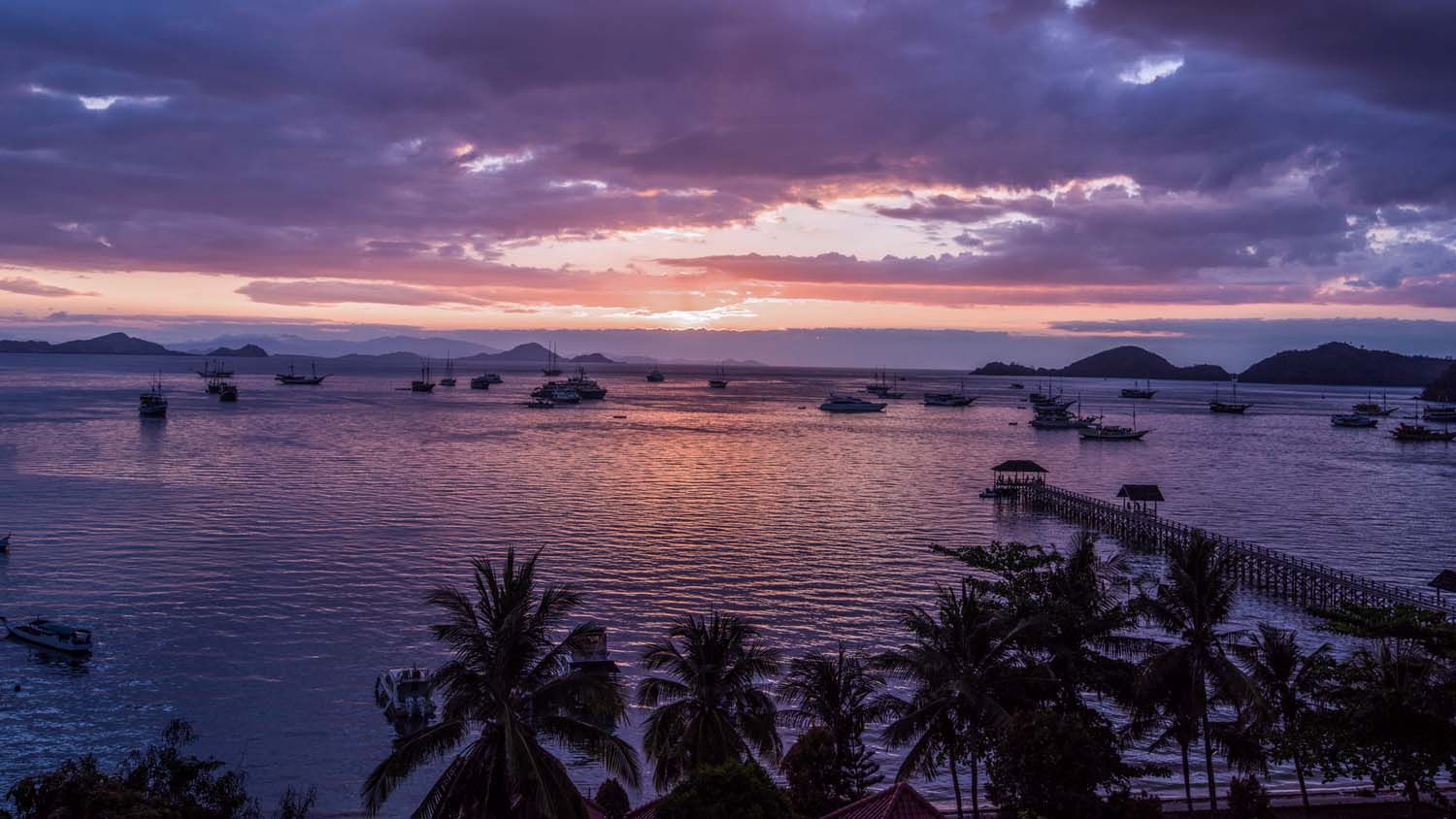 The underwater terrain within the park offers a number of submerged sea mounts each with their own distinctive fauna. You'll find everything from schools of rays to lone ocean going Manta Rays cruising passed Makassar Reef, to the little stuff hiding in the nooks and crannies, swim-throughs and even sandy bottoms.