Overview
Raiders Hotel & Dive is a boutique hotel and SSI affiliated Dive Centre in Tulagi Nggela Islands (or Florida Islands) of the Solomon Islands. Run by Bob and Yvie Norton, you'll find Raiders Hotel is a clean and comfortable place to stay with good food, cold beer and a friendly and relaxing environment where you will feel at home and welcome.
Diving Tulagi is popular for its WW2 wreck diving and also for the bio-diversity of its marine life on the many reefs nearby. It is home to the famous Twin Tunnels dive site.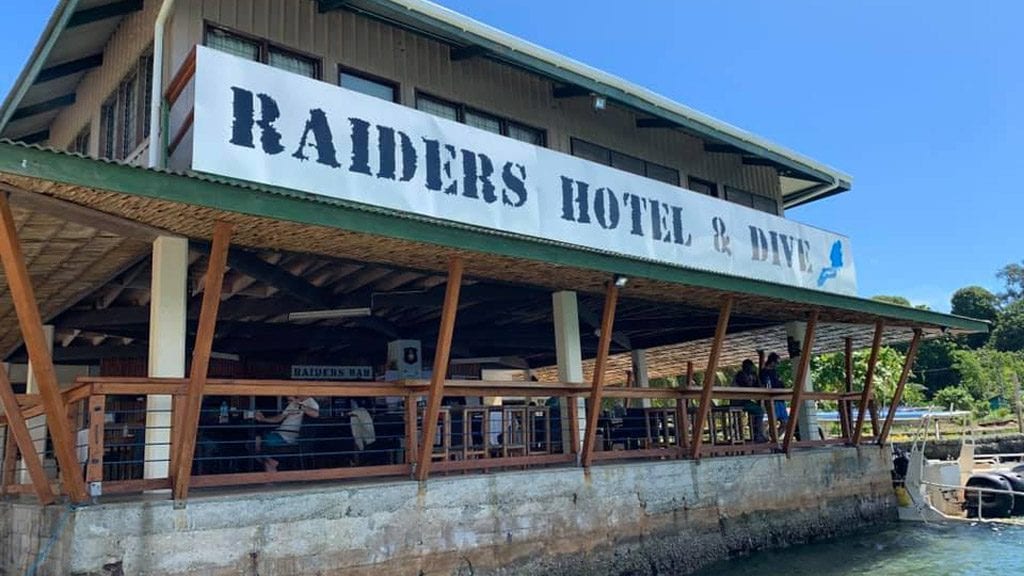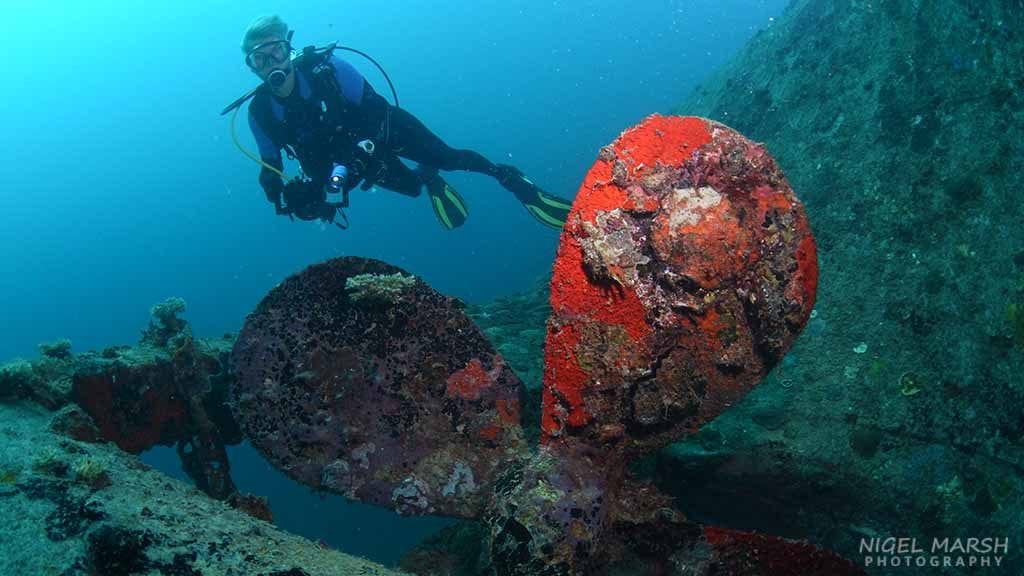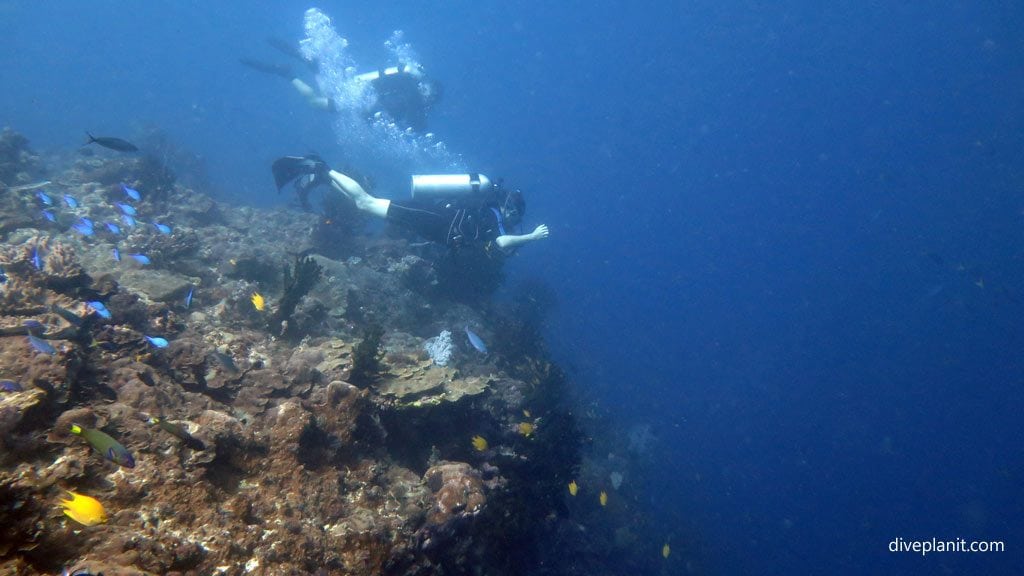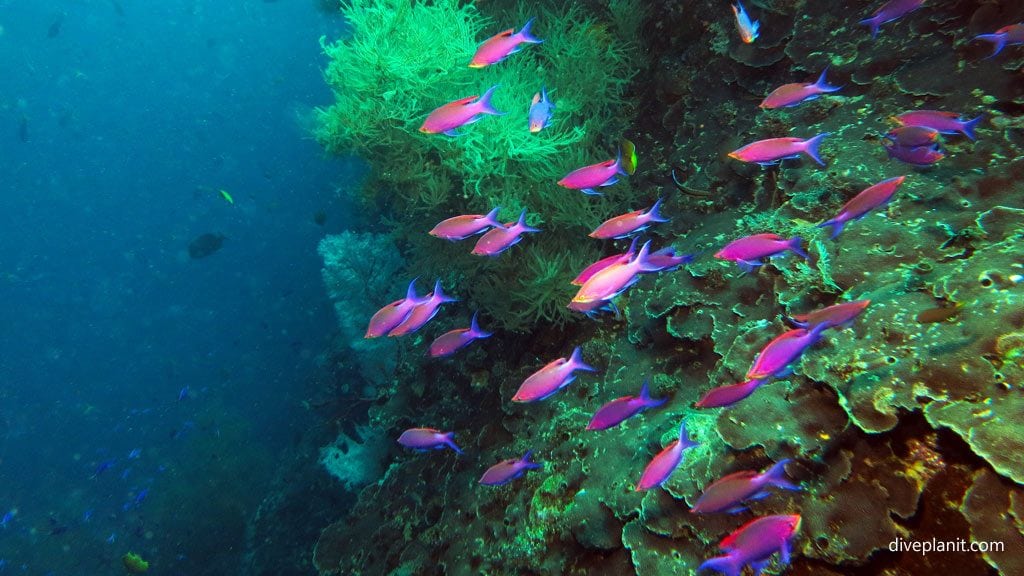 Accommodation & Facilities
Raiders Tulagi has 9 rooms with 15 beds with two room types available: Ensuite & Standard. Ensuite rooms have their own toilet and shower whereas Standard rooms share common toilet and shower facilities. All rooms have a queen size and/or a king single bed in them complete with air-con & ceiling fans.
The hotel provides all meals – breakfast, lunch & dinner, but as the majority of the fresh fruit, veggies, fish and meats are sourced in Honiara, weather and sea conditions may affect choices available.  Guests with any special dietary needs should flag these well in advance. Coffee and tea are complimentary.
The bar stocks a limited selection of Aust/NZ Red/White wines (sold by the bottle only), soft drinks, Solbrew and Snacks but not spirits.
Other activities
For the non-diver there are options to snorkel Tulagi, hike, kayak, bird-watch, go fishing, village visits or take a guided tour around the WW2 sites which still remain.
Staying Connected
Internet access is available via the in-house BumbleBee network. Data cards can be purchased over the bar or from any Telekom office in Honiara. For those who can't live without Gigabytes it is best to buy a local Telekom sim-card at the airport, and one of the many Telekom Data packages available. There are two kiosks in Arrivals – they will have you on-line in no time.
Location
Raiders Hotel & Dive, Tulagi is obviously in Tulagi on an island across Iron Bottom Sound from Honiara and there are no public ferry services. There are some support vessels for the shipyards in Tulagi which make frequent crossings from Honiara during the week, though not daily. The adventurous may enquire to see whether either of their schedules fits your dive trip.
The safest alternative is to package a transfer with Bob on the MV Cobra – a 9.2 meter aluminium Dive & Transfer boat. Its 250 HP outboard will get you safely across to Tulagi in about an hour. Pick up is from Raiders private wharf conveniently located at the Breakwater Café in the centre of town.
What to expect
Dive Service
Raiders Dive Shack is SSI affiliated but does not conduct diver training. There is a selection of BCD's fins, masks, snorkels and regulators for hire; and Nitrox is available to those who are suitable certified. All dives are from the MV Cobra, a custom 9.2m aluminium dive and transfer vessel that comfortably takes 8 divers; prices includes boat, crew, fuel, weights, tanks, sales tax and any custom fees payable.
Technical diving
Although Raiders do not guide Technical Dives they are able to provide surface support to Side-mount, Twins and CCR Dive Groups. We will connect interested Tech Diver Groups to Bob via email to discuss options, costs and availability. If you are a solo tech diver, we may be able to link you to Tech Groups with spare spaces to fill.
Dive area
There are a couple of dozen sites within easy reach aboard the MV Cobra. Depths vary from 5 to 70m overall. Some of the plane wrecks sit on the sand at very specific depth, but many of the reefs and wall can be dived at depths between 5 and 30m. Twin Tunnels for example has a plateau at 15m, and the bottom of the tunnel comes out at 36m – but you are only at that depth for a minute.
Some of the dives are deliberately in a passage where there is current flowing, as where there is current, there are fish – in spades!
Good to Know
Preferred payment method is SBD, and guests paying cash should plan ahead as there are no ATMs or Banks on Tulagi. AUD, USD or other major currencies are acceptable, and will be converted at the pot rate on the day and rounded up to the nearest SBD 10.
All major Credit Cards are accepted, however, there is an additional 5% surcharge on all Credit card transactions.
We think …
For anyone wishing to dive the best wrecks and reefs around Tulagi in comfort and safety – Raiders Hotel & Dive has to be your number one choice.
Pricing / availability enquiry