Site Overview
Dive Centres
Site Type:
Wreckage and scenic reef
Depth:

Top: 5M

Median: 13M

Bottom: 29M

Location:
Hanasivi Island, Russell Islands
White Beach is a dive in two parts, the reef to the north being more interesting than the large rectangular wrecks in front of the piles – in my humble opinion. That being said White Beach makes a really good night dive as there are plenty of weird and wonderful critters to be seen in a small area – and the regular layout of the site makes it easy to navigate.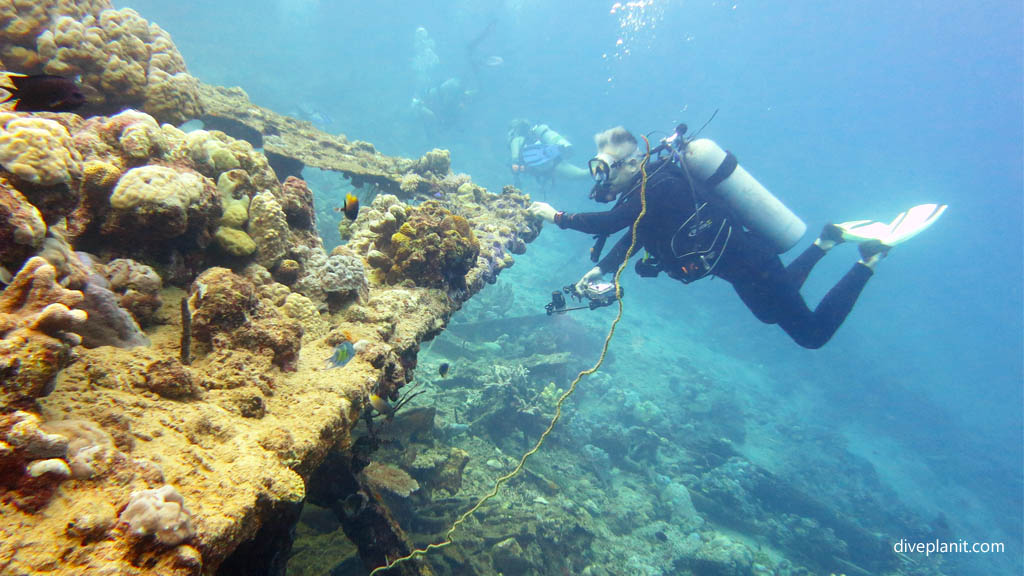 The wreckage is largely of rectangular open barges, but there is a small ship and lots of wreckage scattered around on the sea bed. there are also some piles in the centre that reach the surface where there are lots of critters to be found.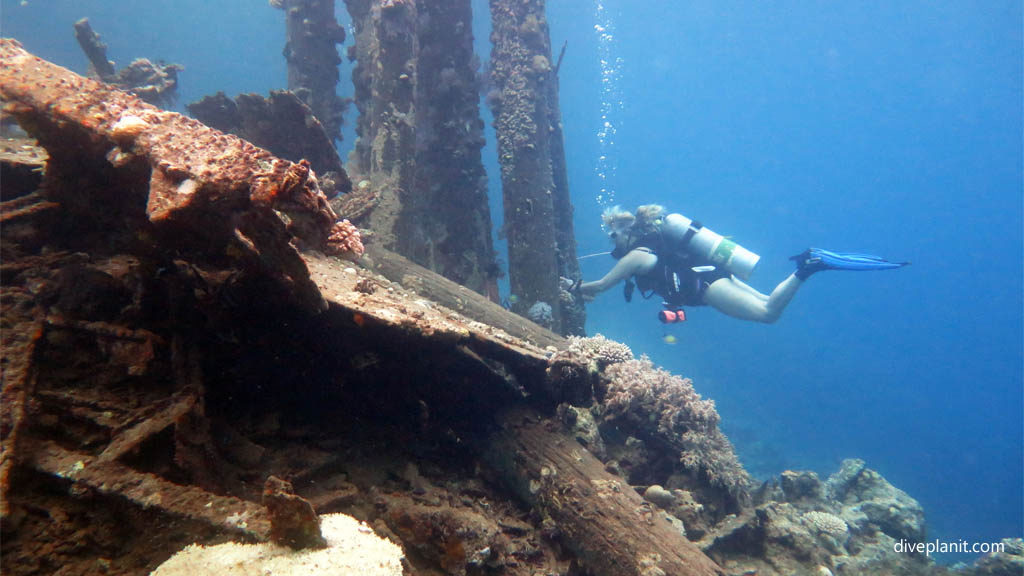 The reef to the north has looks of great corals including a lettuce garden!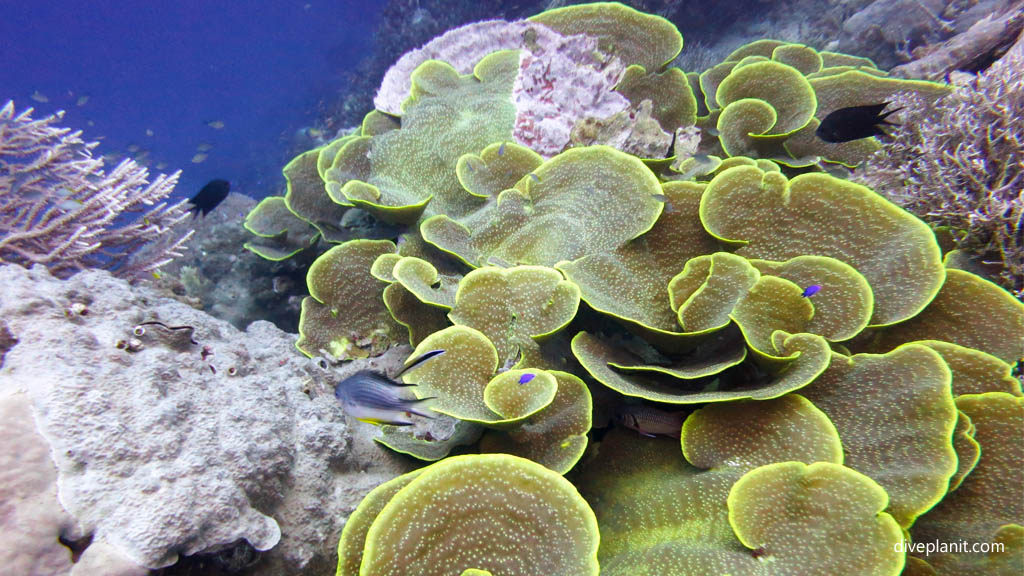 There's lots of little stuff around this site too at the 12 – 14m mark. No need to go any deeper than that on the reef. Behold, a happy juvenile parrotfish.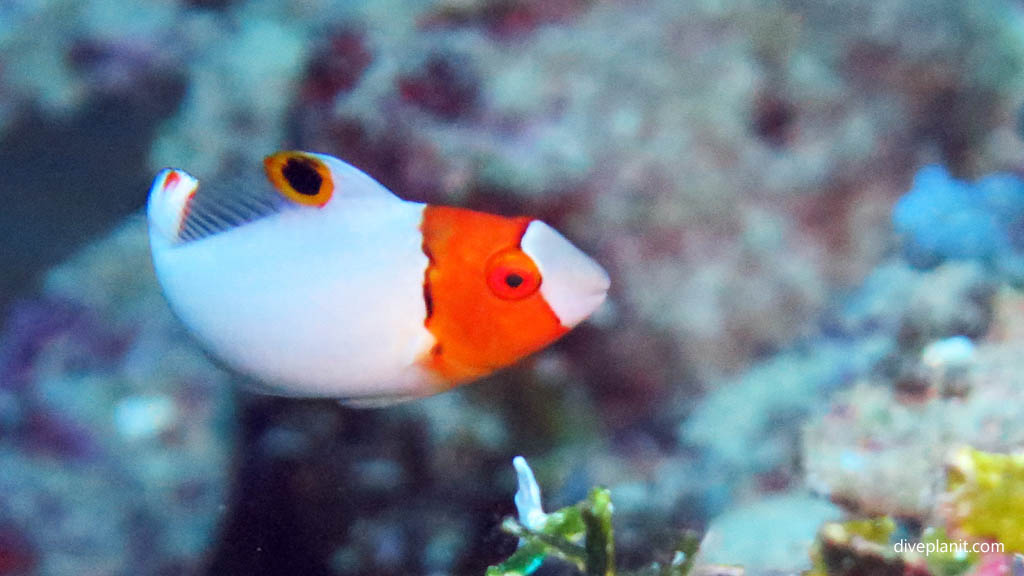 There was also a tiny eight banded butterflyfish who seemed to have a child minder from a different species altogether.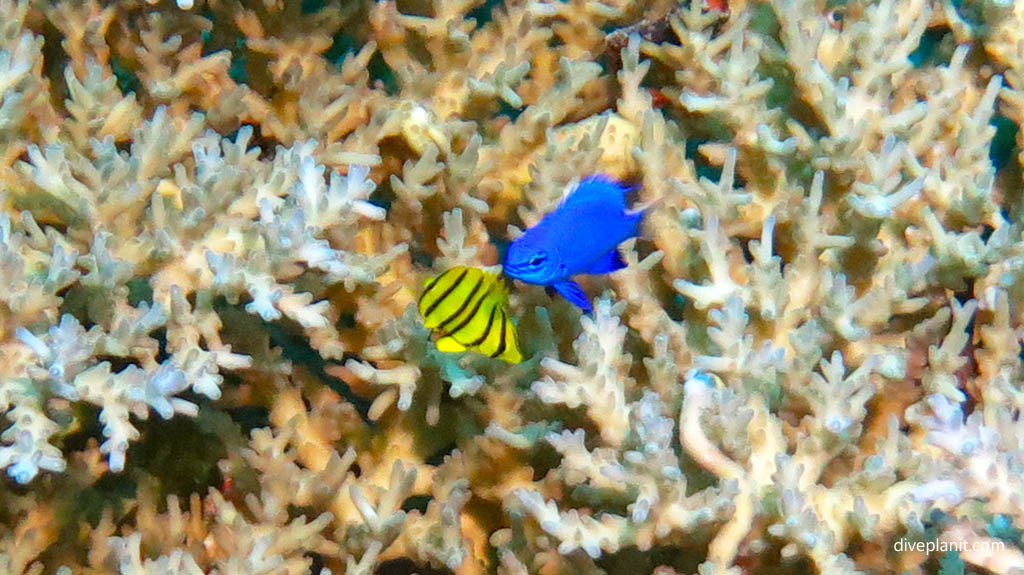 Meanwhile his eight-banded butterflyfish parents were dining out on the reef tops about 20 m away.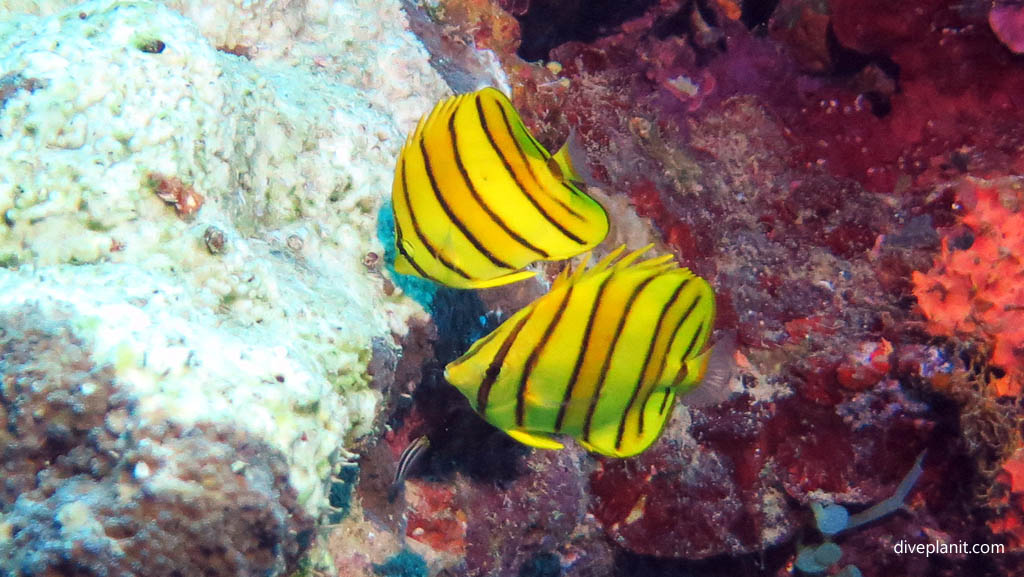 Not often you see a flying carpet – but this Persian Rug was definitely heading places.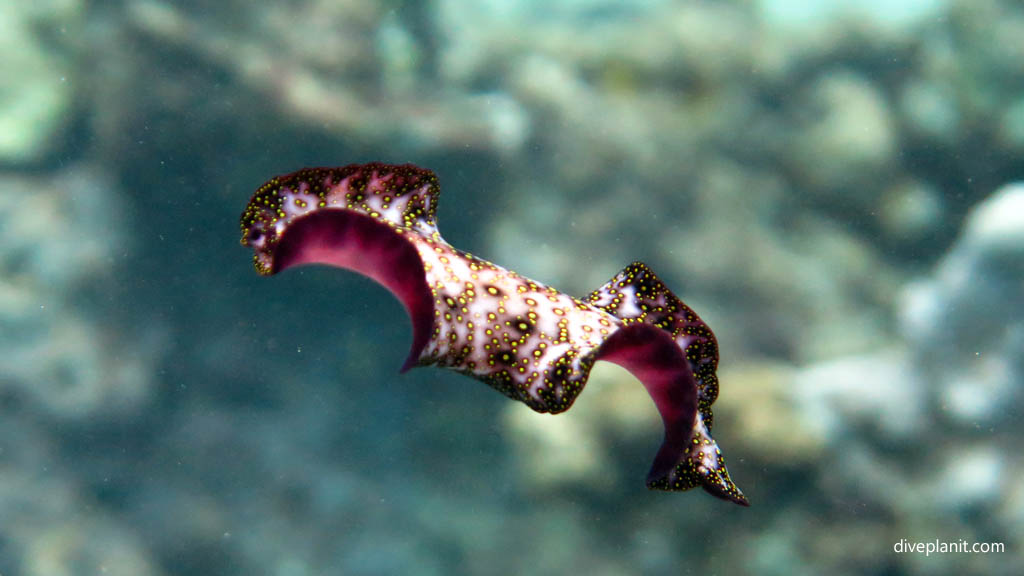 Here's a video shot in the Russell Islands, with much of the footage coming from the White Beach dive site.