Site Overview
Dive Centres
Site Type:
Sea mount with short vertical shafts, cave, wall and scenic reef
Depth:

Top: 16M

Median: 17M

Bottom: 36M

Location:
About 1 km south east of Tulagi Island, Solomon Islands
The Twin Tunnels dive site is on a seamount that rises from the seabed at a few hundred metres to top out on a reasonably sized, 16m plateau. It is about 1 km south east of Tulagi Island in the Solomons. It has a pair of tunnels that drop vertically another 16 m from the top of the plateau into a horizontal cave at about 34m. The cave is no more than 10m deep and opens onto the wall. The dive proceeds up the wall and towards whichever edge of the seamount is facing the current, as this is where all the fish will be feeding.
The tunnels are quite wide, – wide enough to go down in a sky-diving posture if you want to take pix.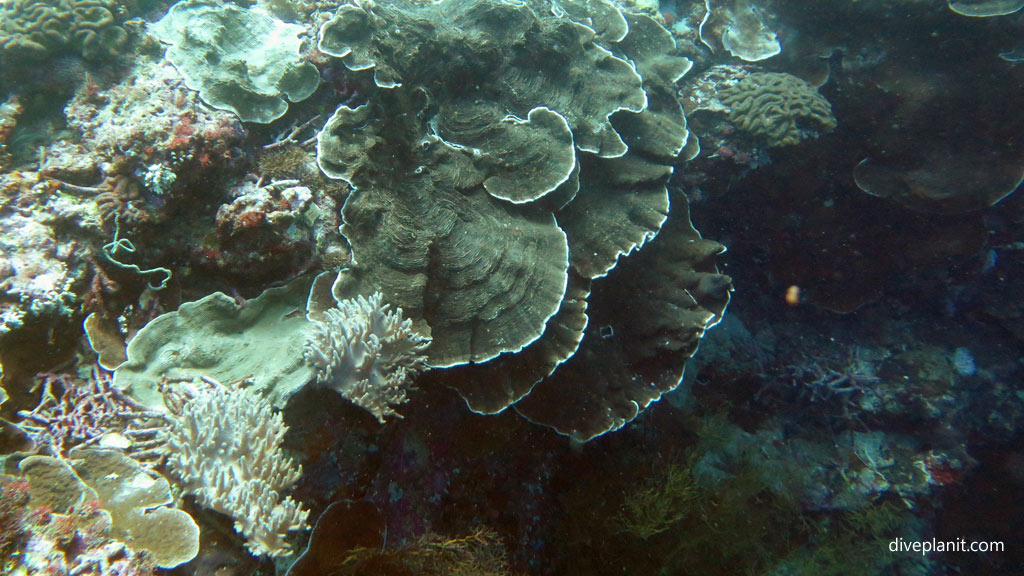 The entrances are lined with corals at the top.
Followed by brightly coloured fans half way down.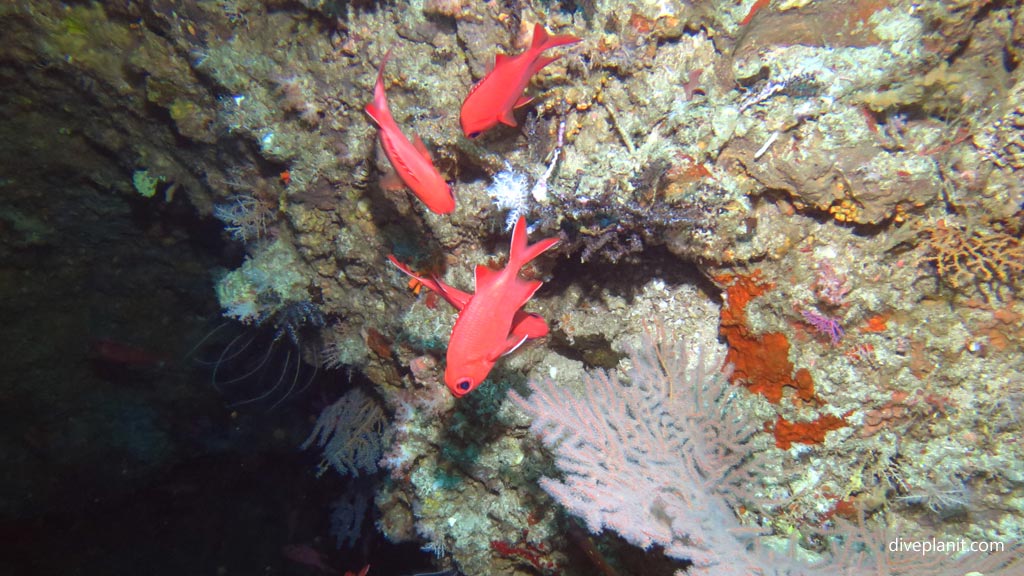 There's not actually too much in the bottom of the hole in the cave – just the night fish like soldiers, squirrels and bigeyes waiting for night.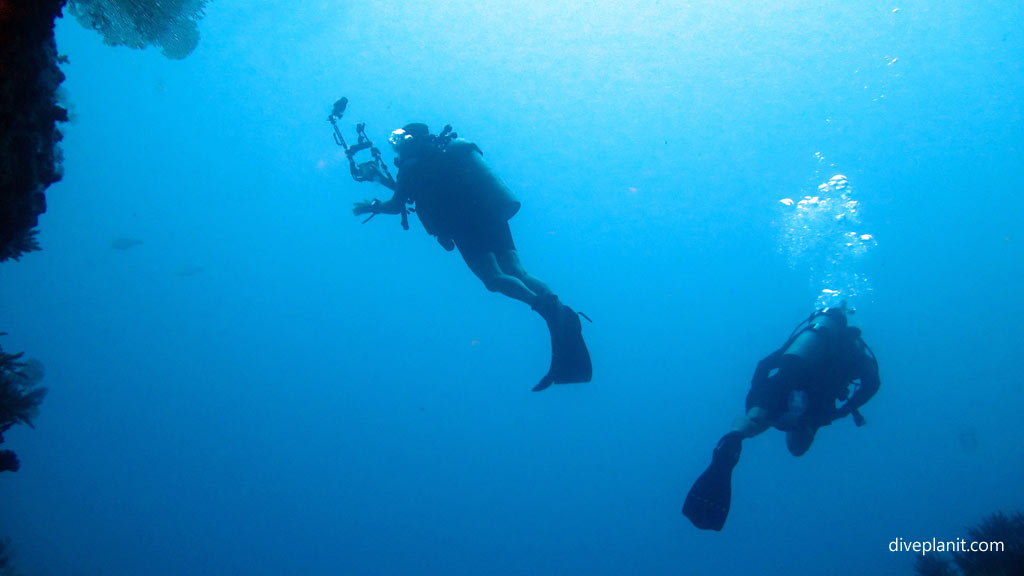 Though if you take your time (and I suggest you do otherwise the tunnel and cave bit seems to be over all too quickly), you can get some nice silhouette shots from inside the cave.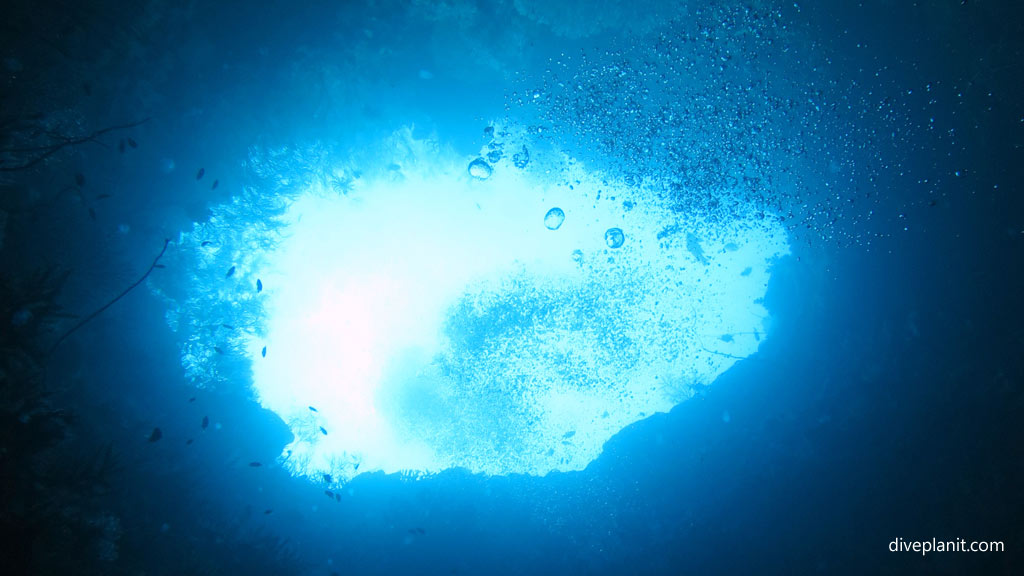 Before you head back up the wall – have a look round – you might see a couple of reefies cruising by; and as you make your way up you'll pass through streams of fusiliers heading down.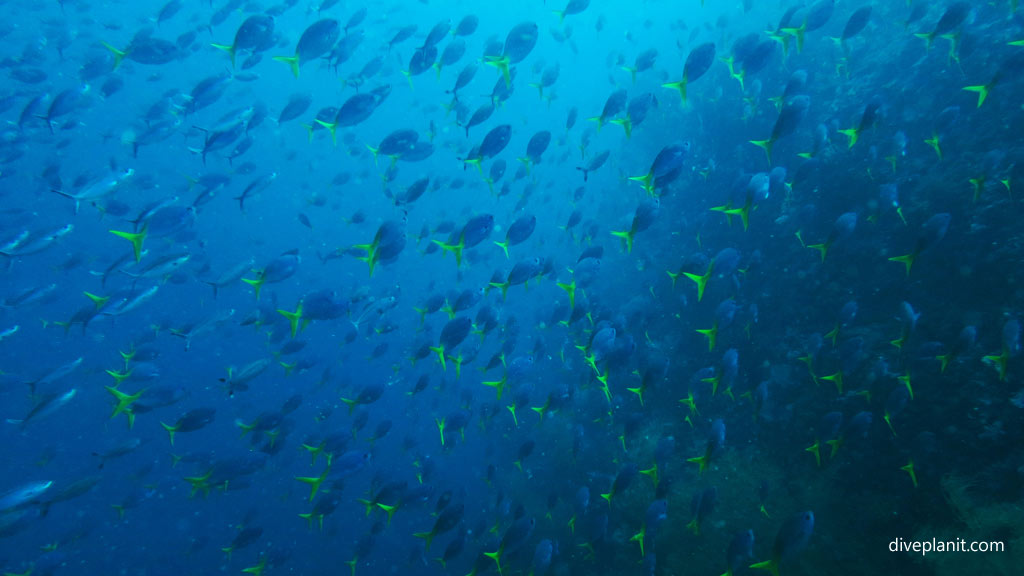 Higher up they'll be anthias in purple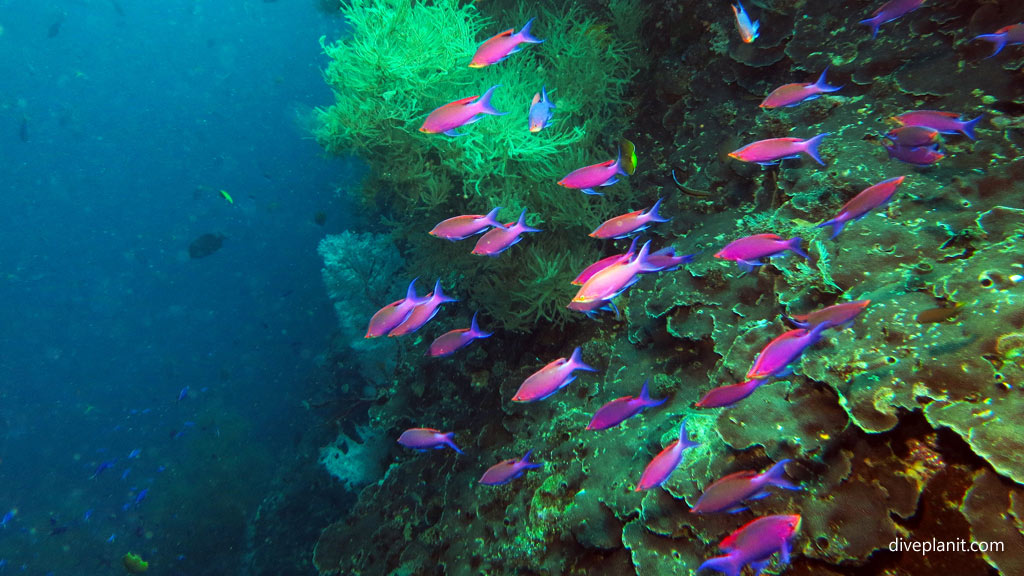 And orange.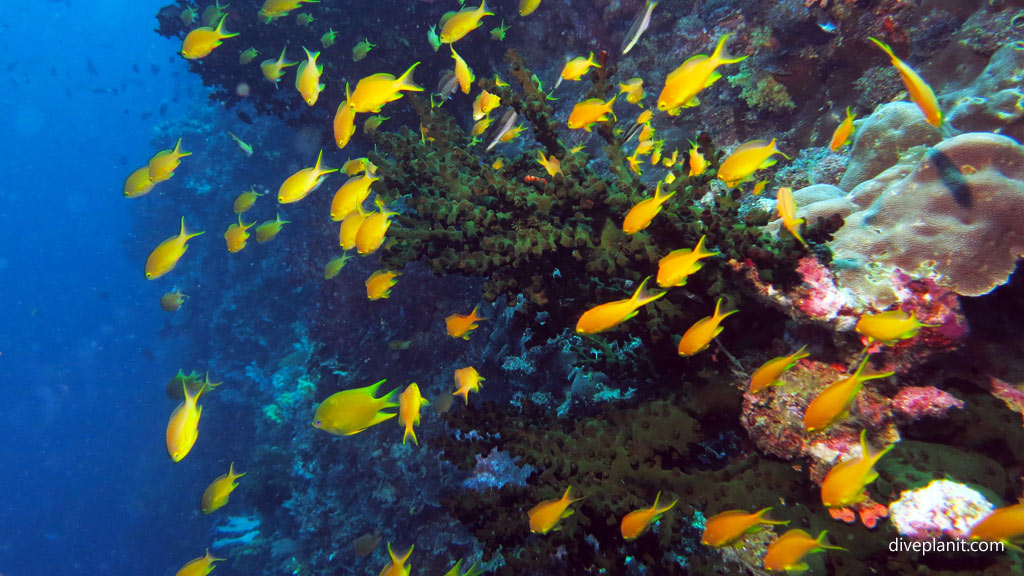 Once you get to the edge of the mount facing the water stream, (the current is not so strong you need a reef hook),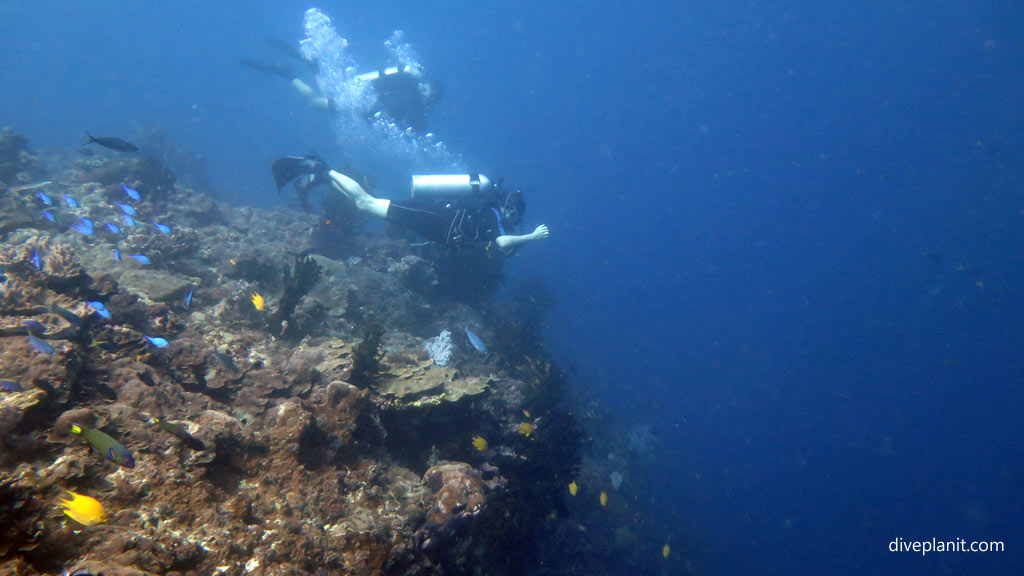 You'll see every kind of fish feeding.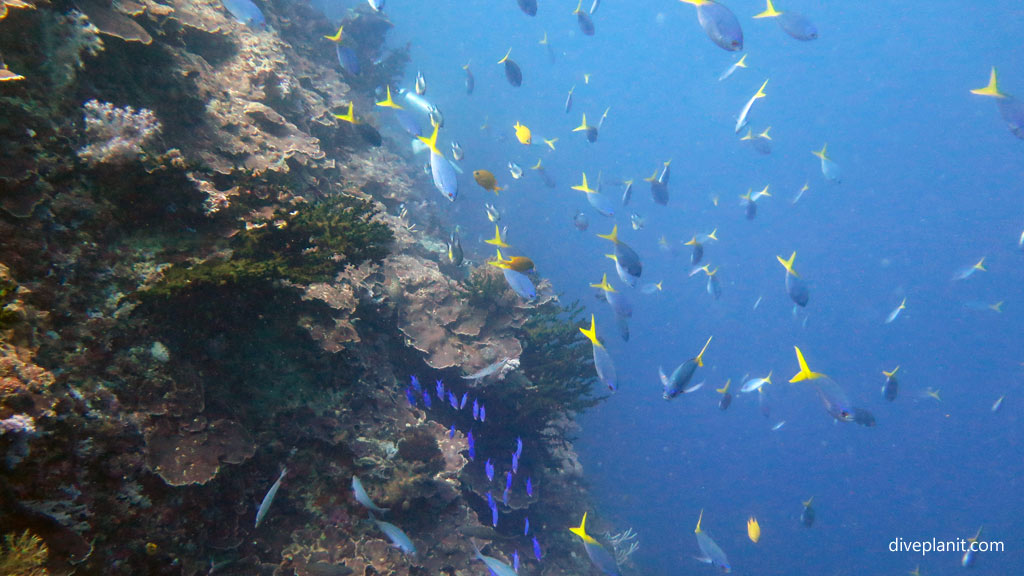 Don't forget to leave time to explore the top. You'll see all the regular reef fish from Angels to Wrasse, Butterflies, Banners to Blanquillos. There was even a school of Midnight Snapper feeding.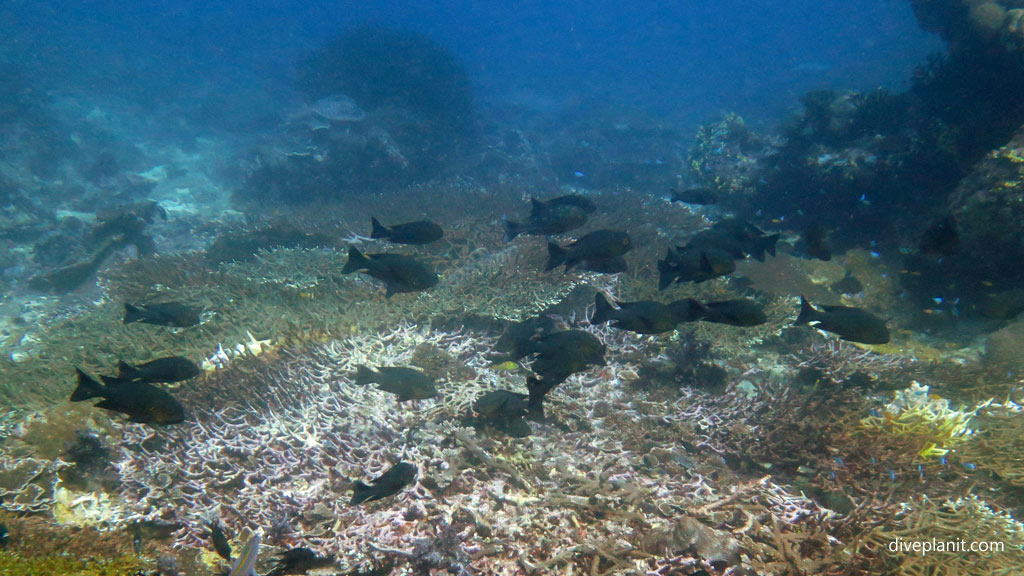 And like most of the coral in the Solomons, this coral is in excellent shape!