Site Overview
Dive Centres
Site Type:
Long underwater passage open to sunlight all the way
Depth:

Top: 5M

Median: 11M

Bottom: 23M

Location:
Leru Island, Russell Islands
Leru Cut is a long passage cut deep into the land, almost – but not quite wide enough for a couple of divers to swim side by side. Open to the air at the top, though you can't always see vertically upwards, it is lit by slanting shafts of sunlight in parts – depending obviously on the time of day.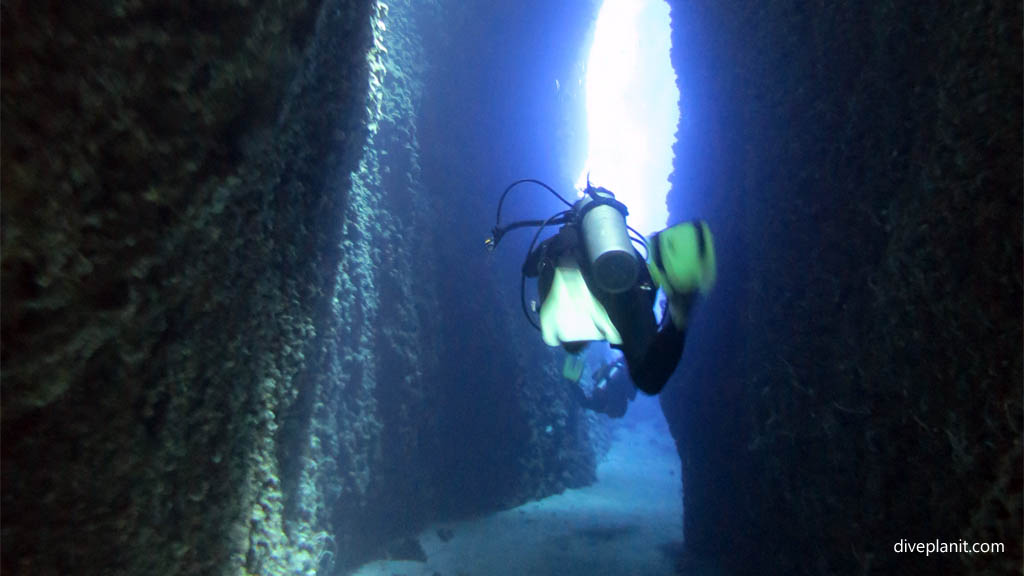 Once at the end of the slot, you can surface and look up against vine clad vertical rock walls. There's not too much else to see – but you can hear the gentle hum of the jungle above.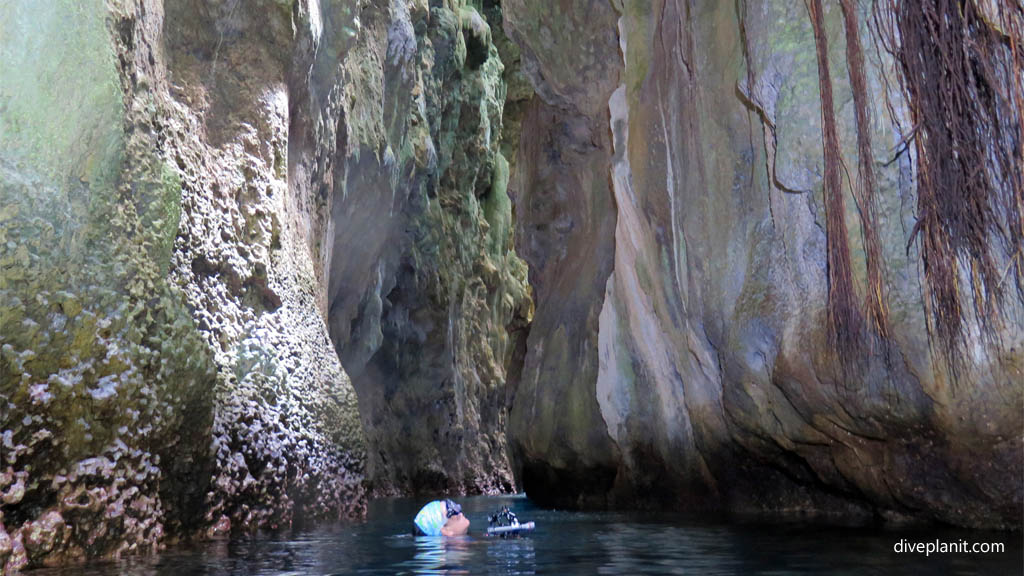 The journey out seems long as the slot is pretty featureless and there are no fish in it.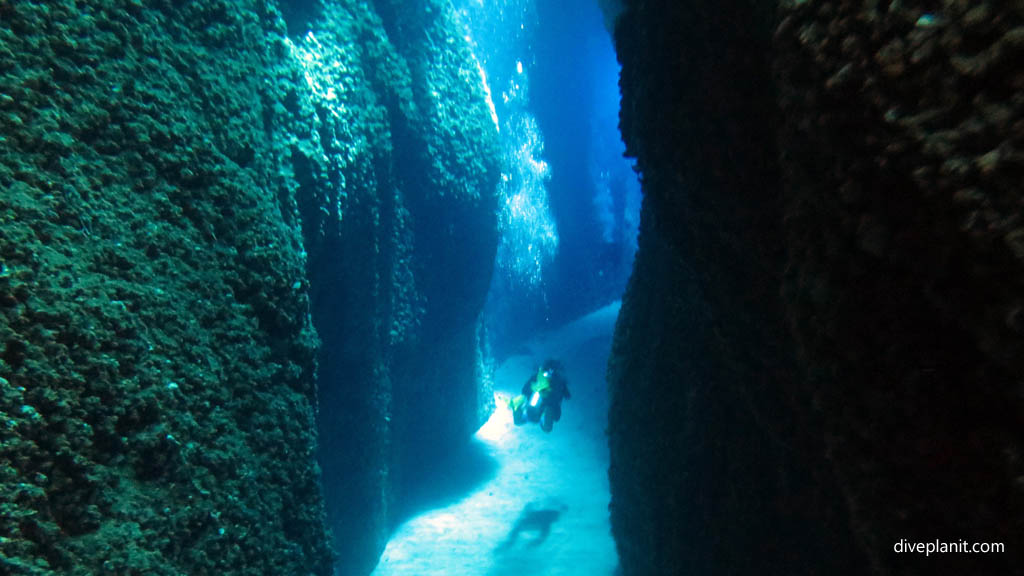 Finally the slot opens up completely, and the sandy floor ends abruptly at the edge of the wall.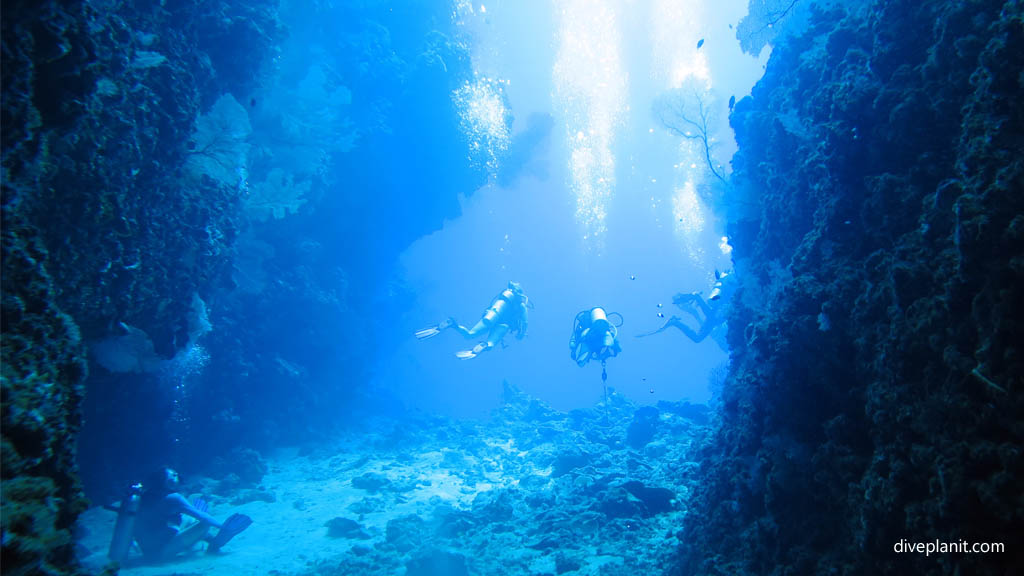 You just keep swimming straight on and then choose one wall or the other depending on the current.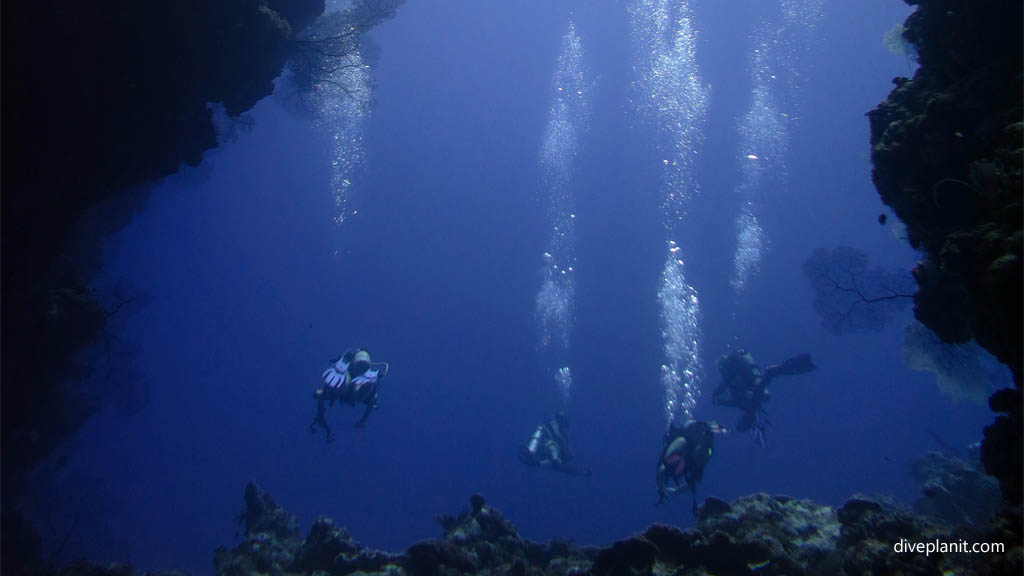 As usual, it'll be raining fusiliers when you get out there.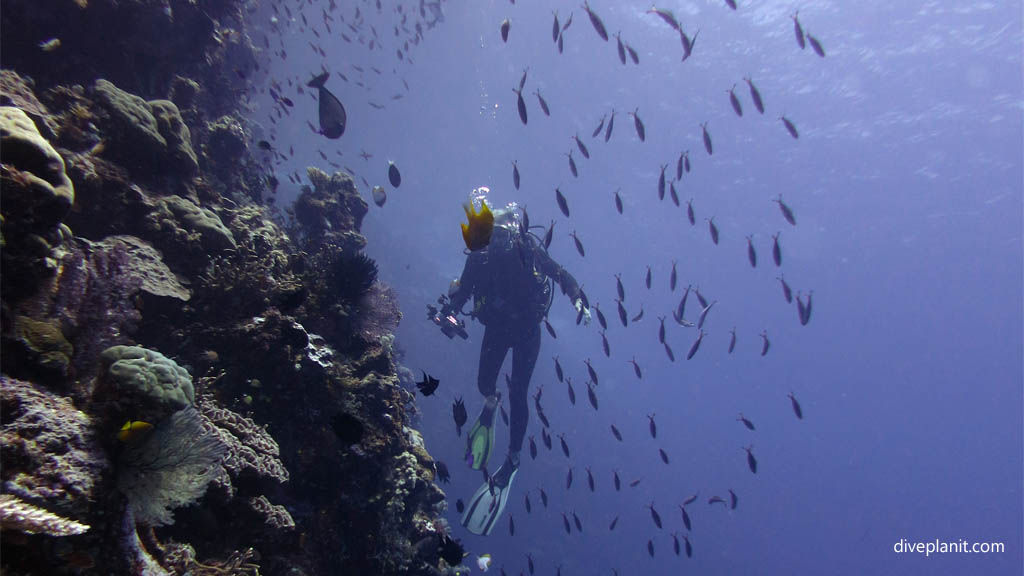 Outside the cut there are butterflies, angels, lots of hawkfish, parrotfish, anemonefish and those less common herbivores, the rabbitfish.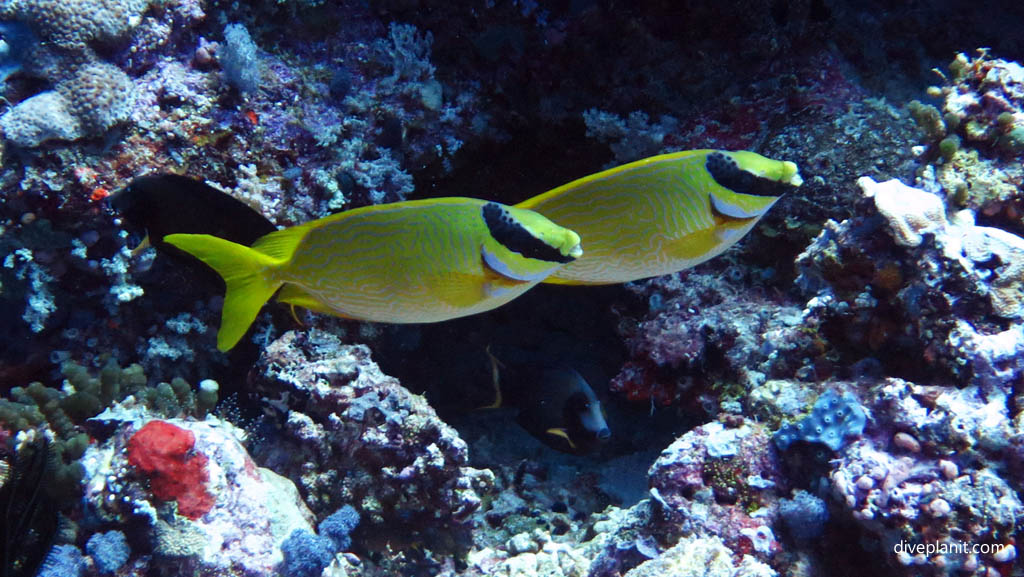 Finally, the most camouflaged scorpionfish I have ever seen. This guy is a pro!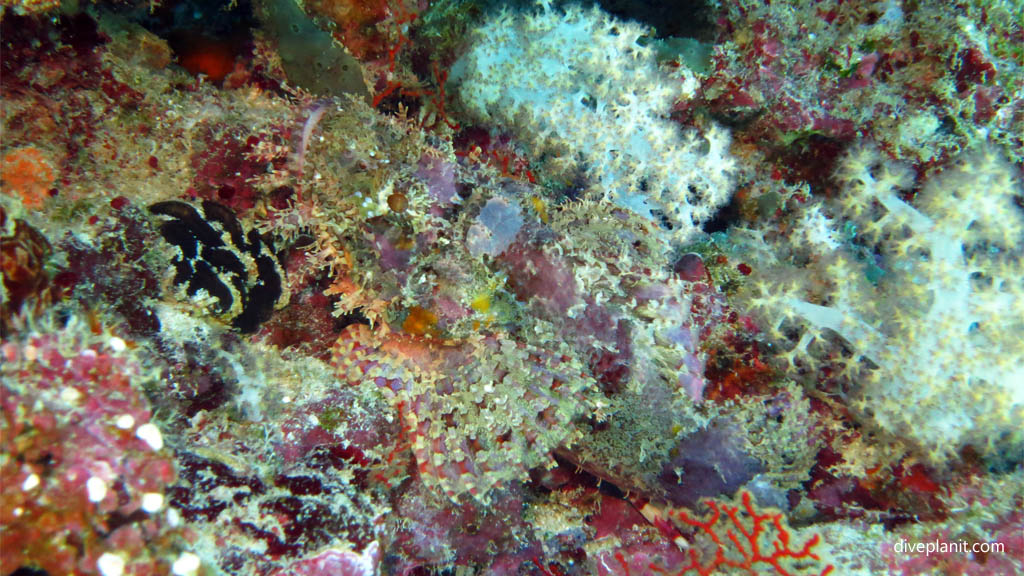 Here's a video shot in the Russell Islands, with much of the footage coming from sites around Leru Cut.