Site Overview
Dive Centres
Site Type:
Long scenic reef
Depth:

Top: 5M

Median: 20M

Bottom: 26M

Location:
The reef runs south east from Lavata Island (also known as 'Skull Island'), off Munda. Solomon Islands.
Munda Reef in the Solomons Western Province is also called Munda Bar, (as in 'Wunderbar!'). We dived it the same day as the nearby Shark Point, and actually, it was where we found the sharks.
The reef top is quite shallow, and the reef falls away quite steeply.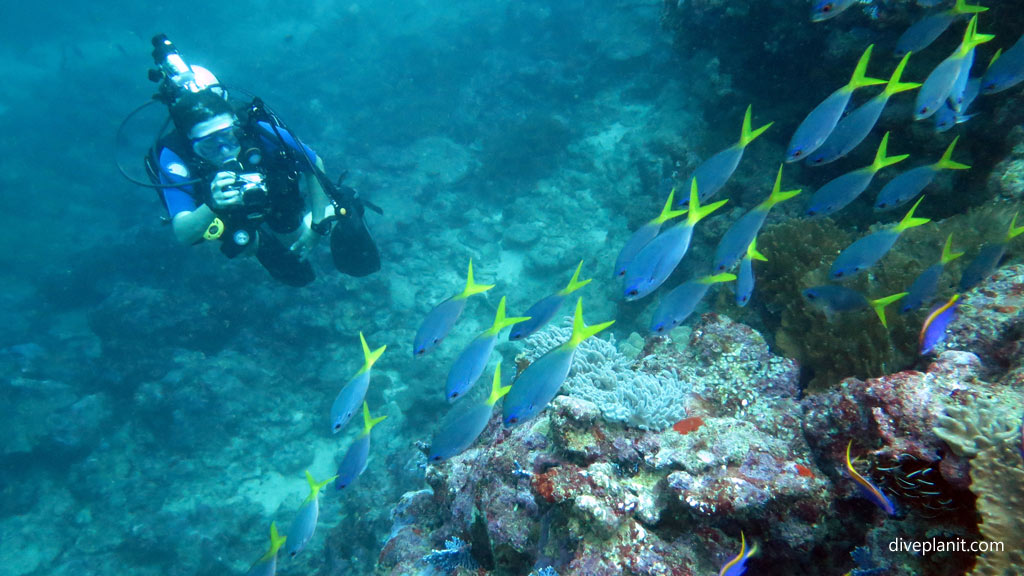 Down at depth you'll find some beautiful coloured seafans.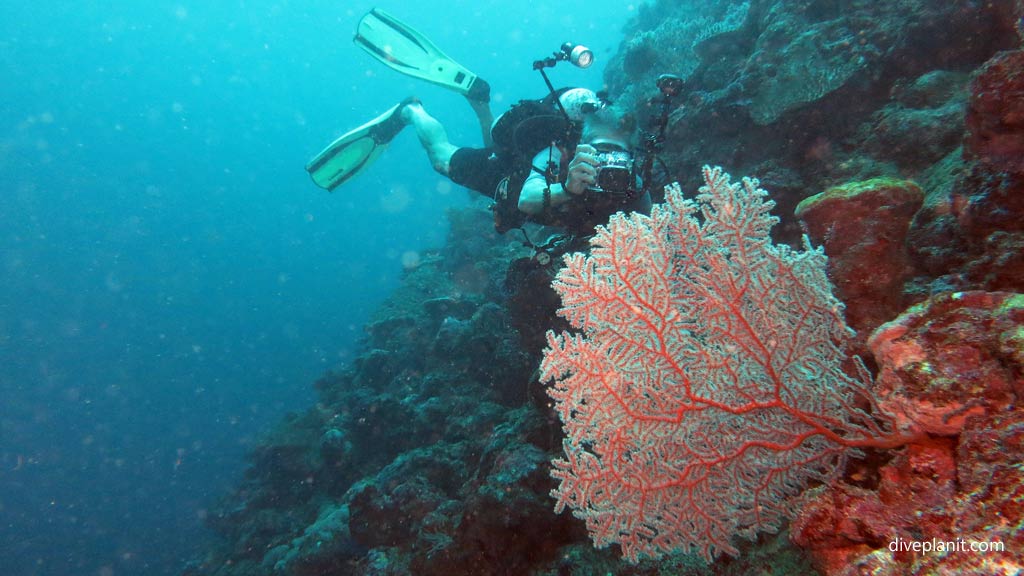 As well as Barrel Sponges.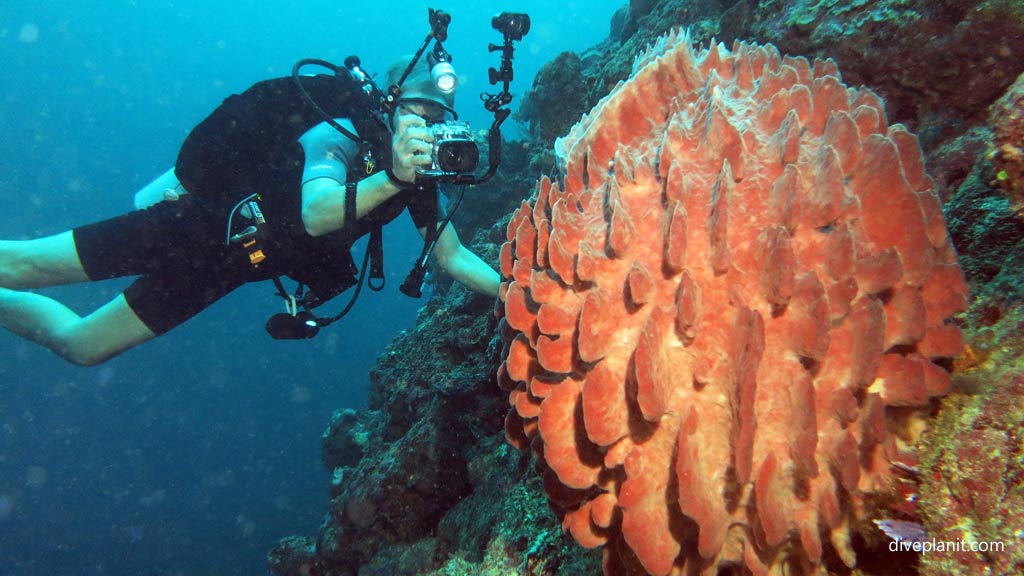 It's also where you'll find the grey reefies cruising by.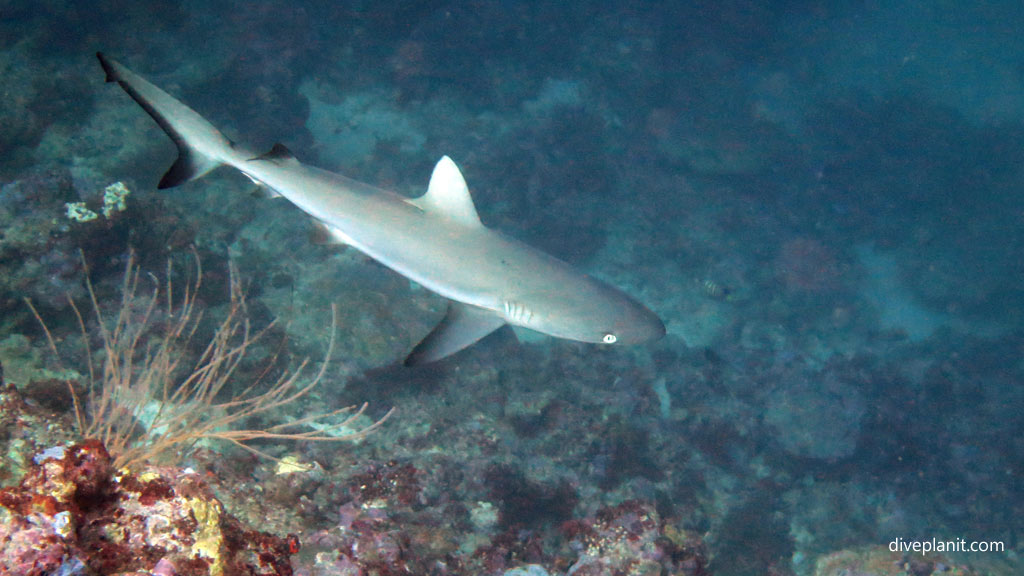 If you're lucky and they're curious, they might come around again for another look-see.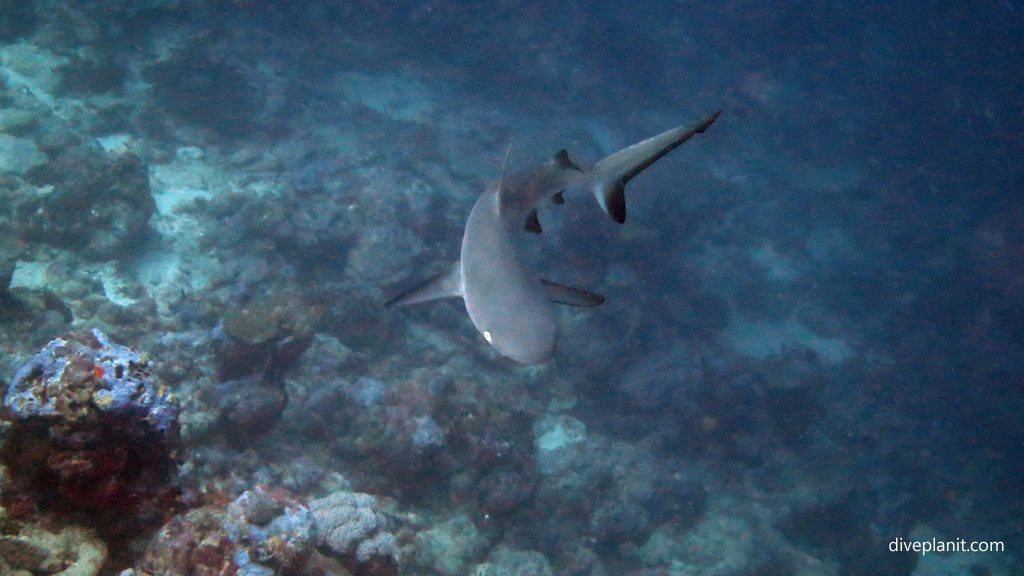 We spotted this blue-spotted ray, just after he spotted us. He ducked under a ledge, and thought he was pretty well concealed.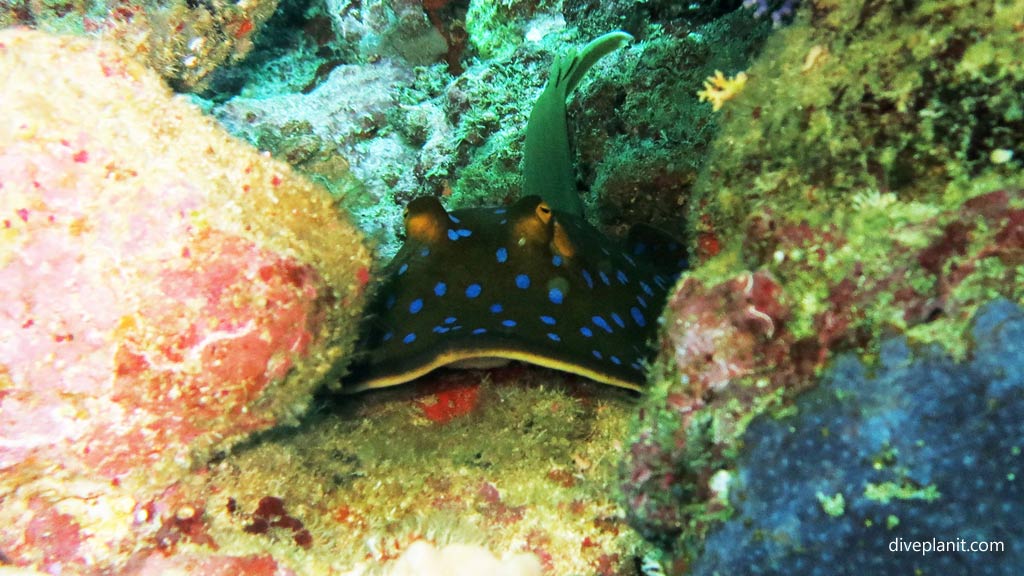 He didn't realise he'd left the back door wide open.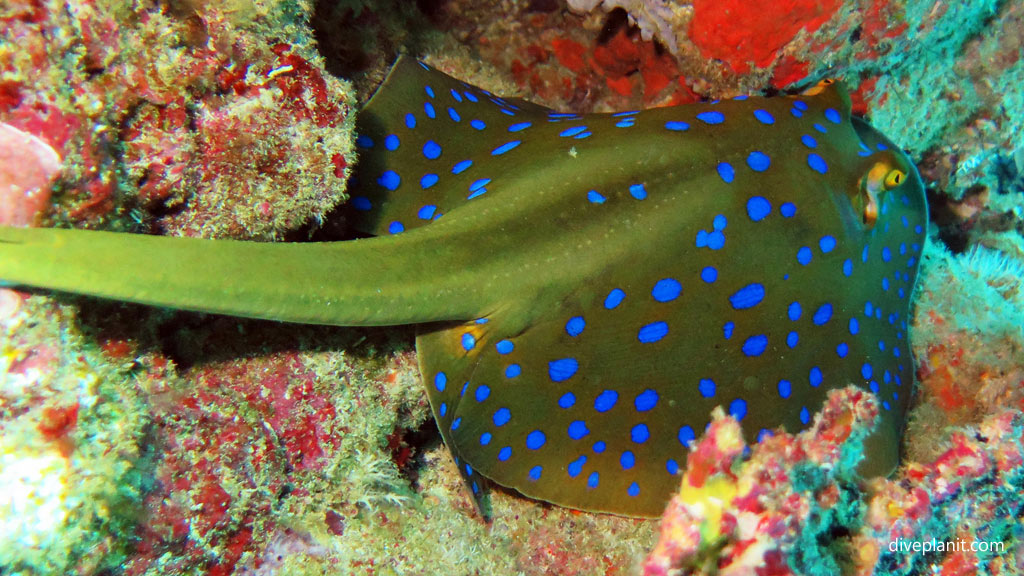 Every so often a school of fusiliers of one type or another – like these Scissortails – would come streaming past in a seemingly never-ending procession.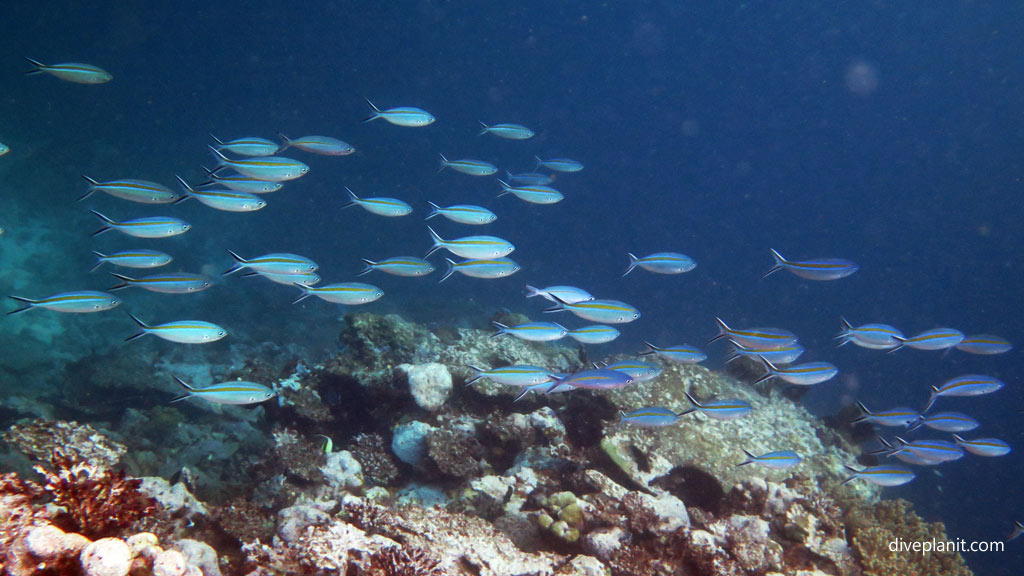 Blue and Gold Fusiliers were queuing four deep at the cleaning station.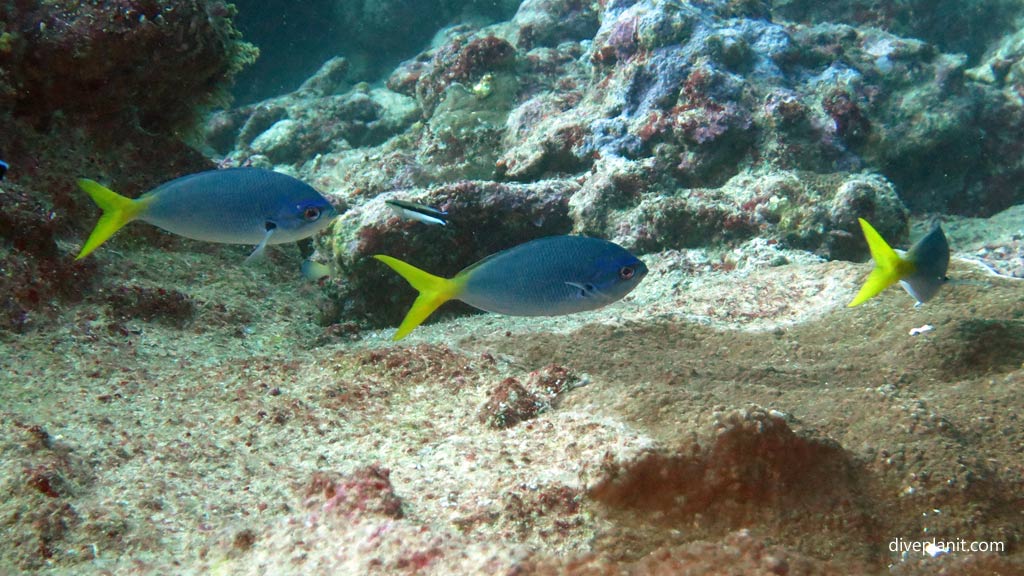 Up in the shallows there's plenty of life to observe during the safety stop. Blue-lined surgeons in particular.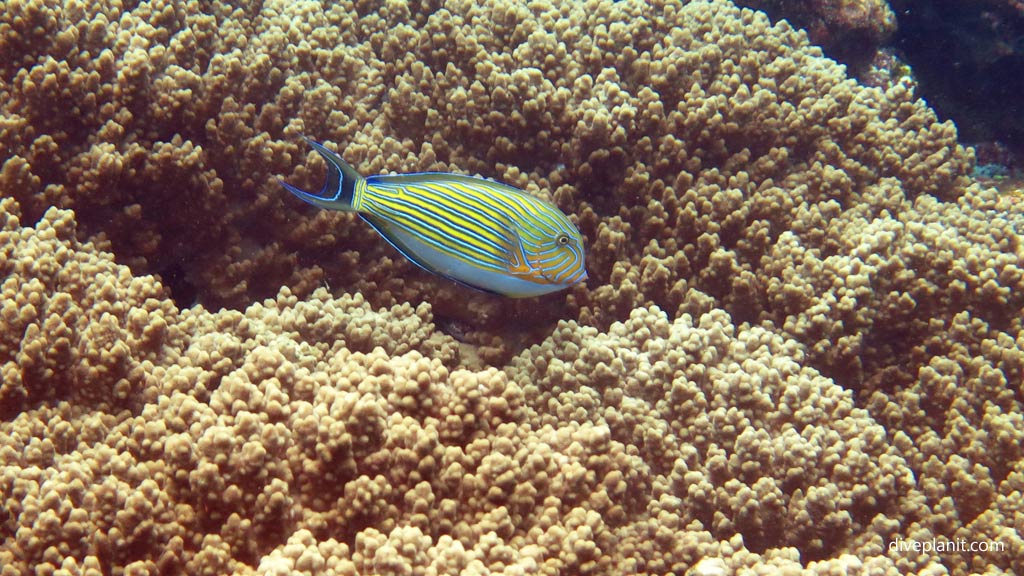 All up, given it's just 15 minutes boat ride from Munda, it's the kind of Solomons dive you could do daily just to get yourself wetted.