Site Type:
Wreck turning to Reef with a scenic snorkel
Depth:

Median: 15M

Bottom: 25M

Location:
On the reef off Tambea, on the north west tip of Guadalcanal, Solomon Islands
The I-1 Japanese Submarine wreck lies close to the village of Tambea – a truck ride from Honiara on Solomons Guadalcanal. The stern lies in 25 m and the top of the wreck is in about 10m.
The I-1 is an interesting boat with an interesting history – particularly its demise.  A submarine almost 100m long converted into a transport, it was detected on 29 January 1942 by Royal New Zealand Navy corvettes HMNZS Moa and Kiwi. Depth charges were dropped which brought the sub to the surface and a battle between the three ships then ensued during which time the Kiwi rammed the I-1 three times. The I-1 eventually ran aground on the reef near the village of Tambea where it remains today.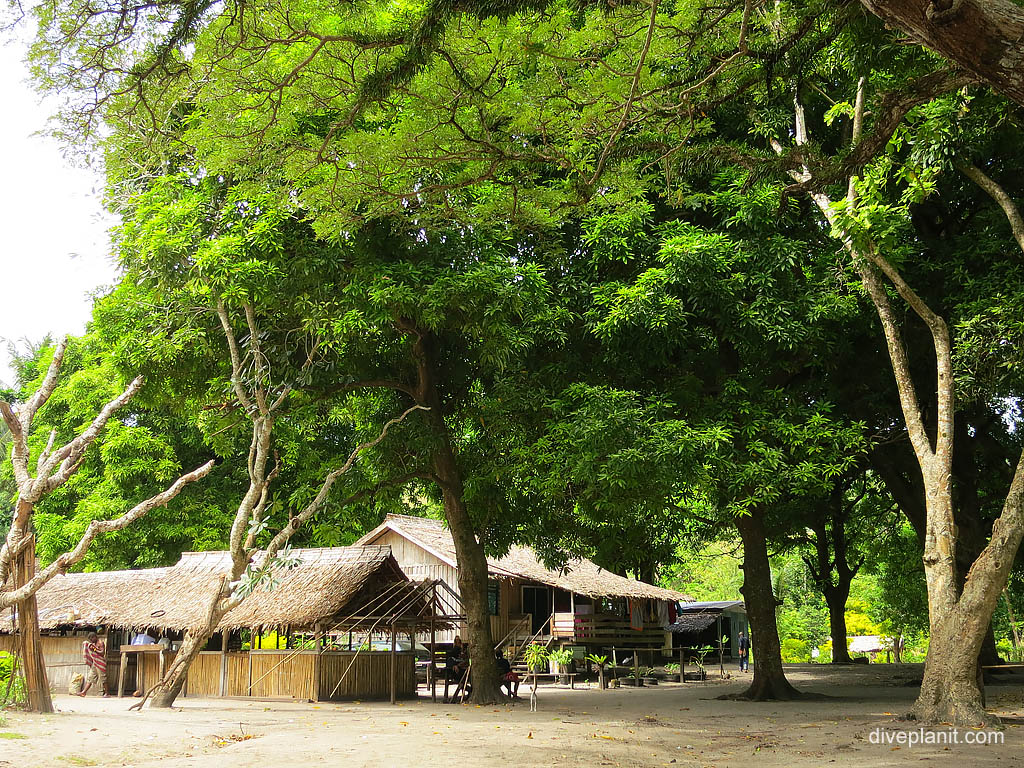 The Americans were able to retrieve code books from the sub which helped them eventually break the Japanese code.
During a 'salvage' mission in the 1960s a depth charge was used in an attempt to crack open the hull. Two live torpedoes were still in the sub and as a consequence most of the front of the boat 'disappeared' during the operation.
We did the dive as a shore dive, which entails a 100m snorkel out to the fringing reef, followed by a 100m shallow, but scenic dive along the reef.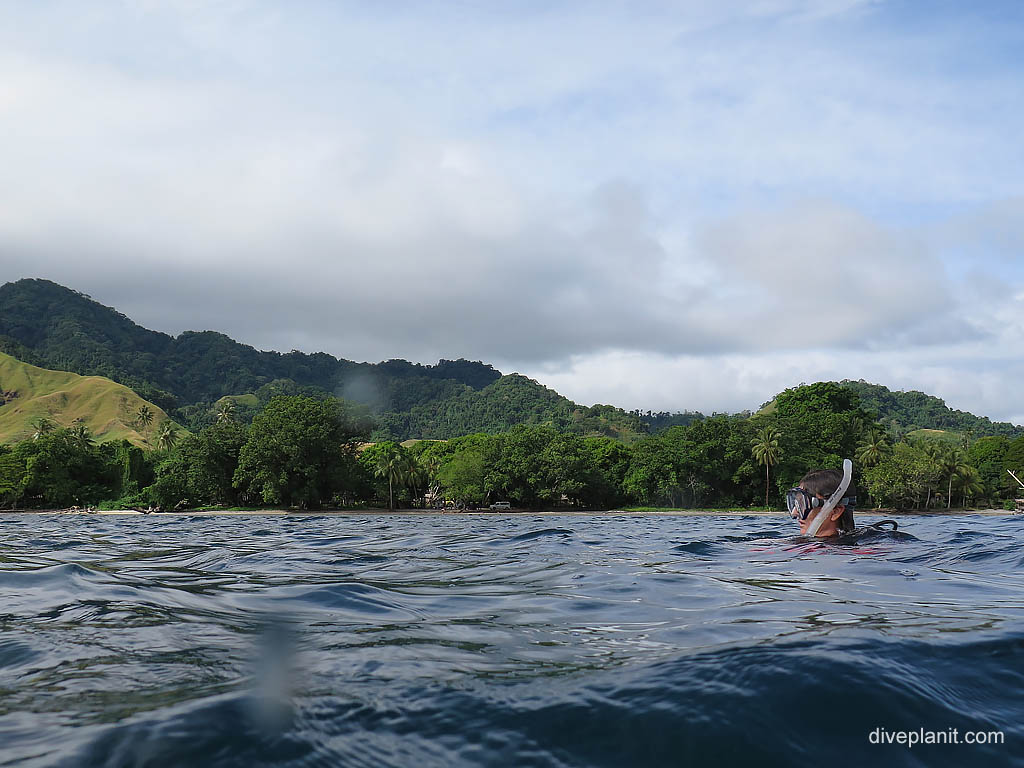 Despite the fact the bow is gone and the top of the hull is literally torn open, there is plenty to see and explore. The wreck is still pretty big.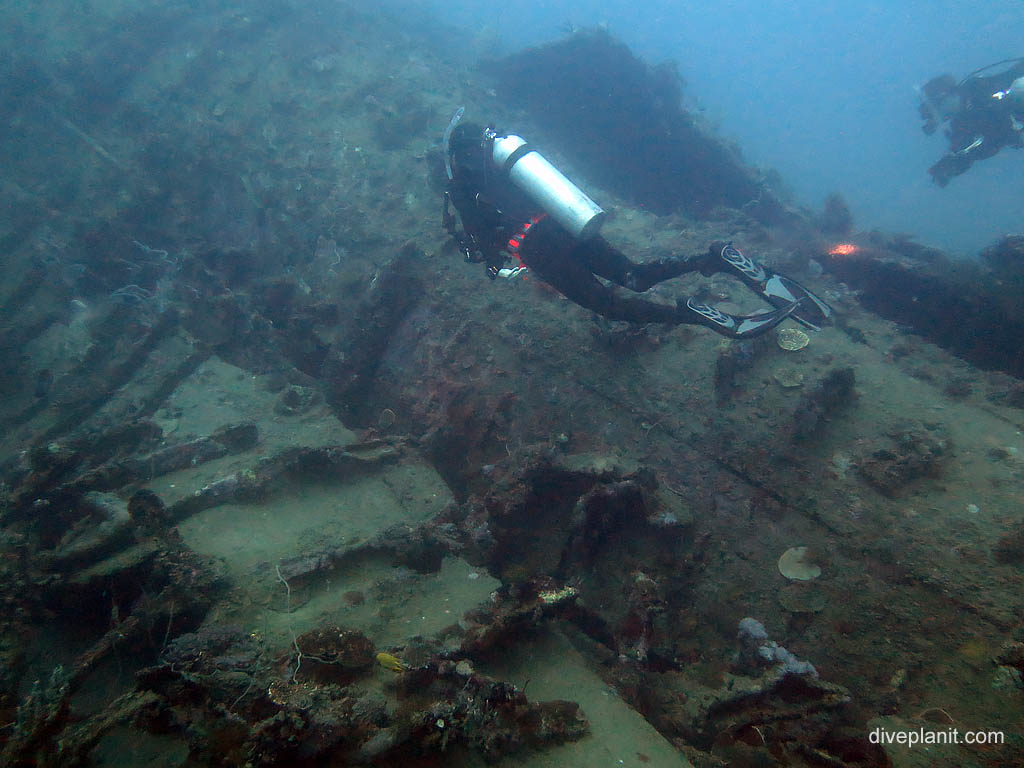 You can swim down through the wreck, it's all pretty open and stable.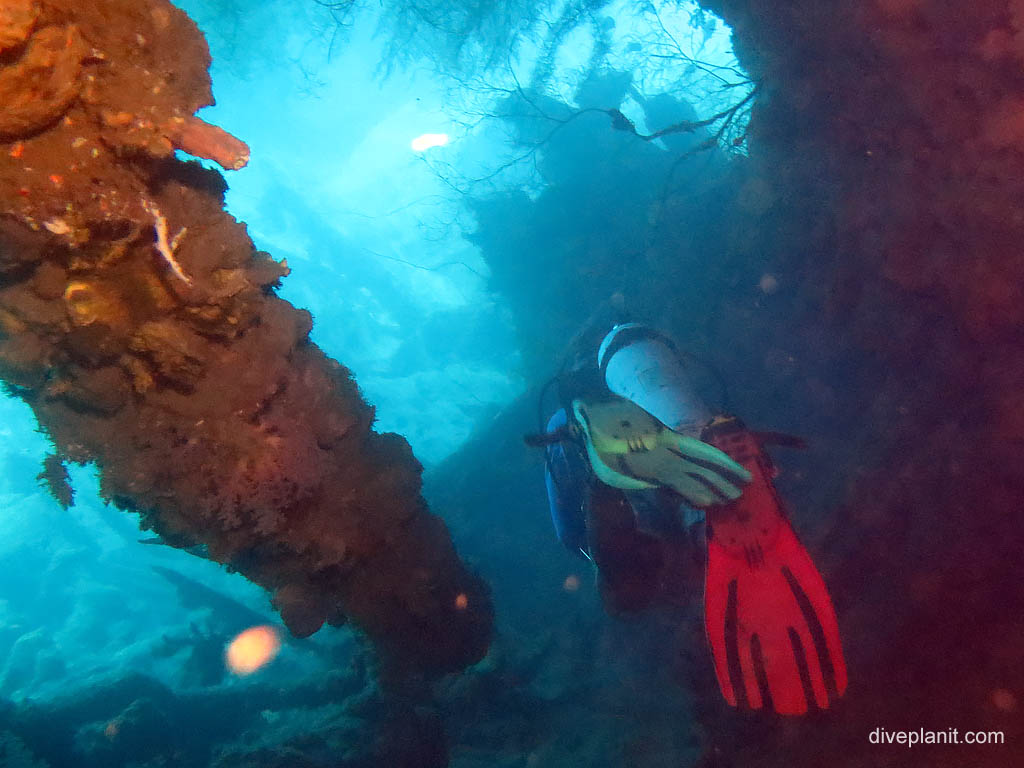 And eventually come up, out and go back over the top.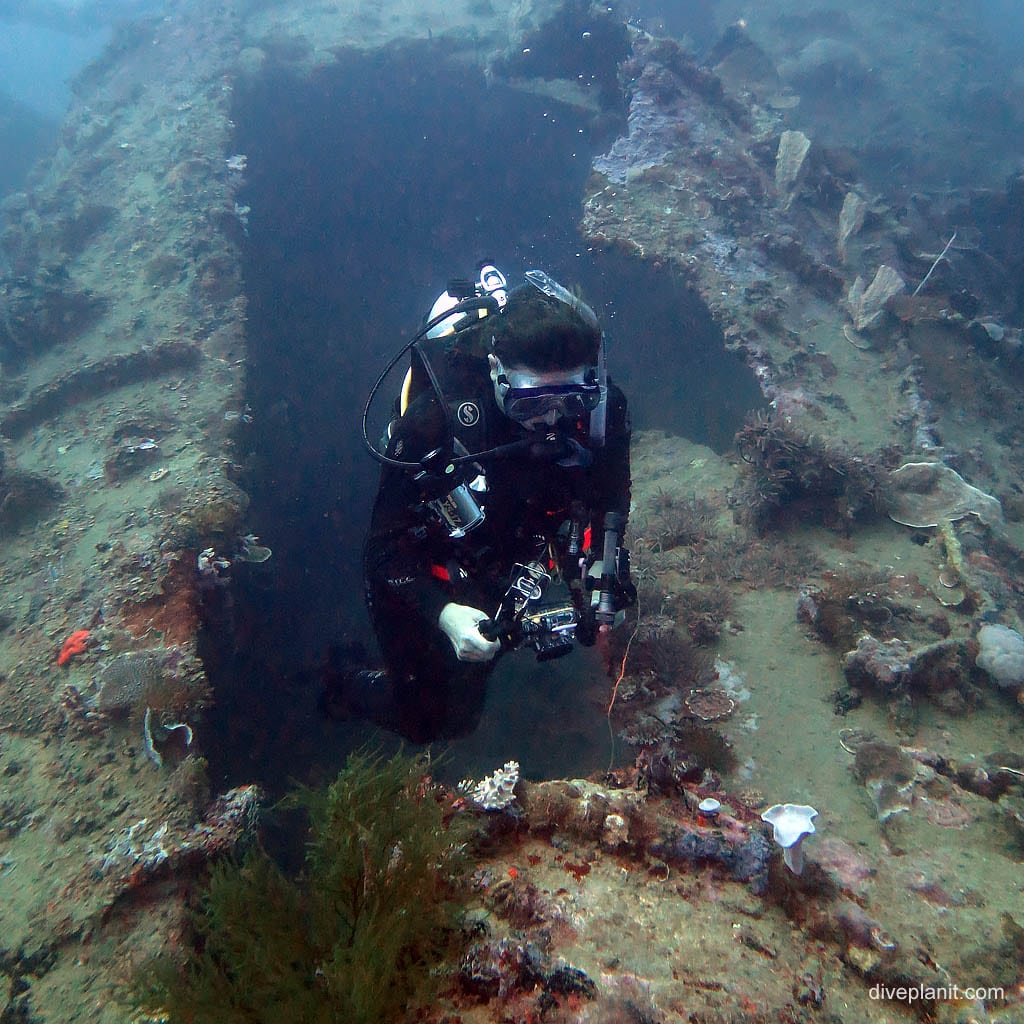 There are still a number of discernable parts, though the wreck is well on it's way to becoming just part of the reef.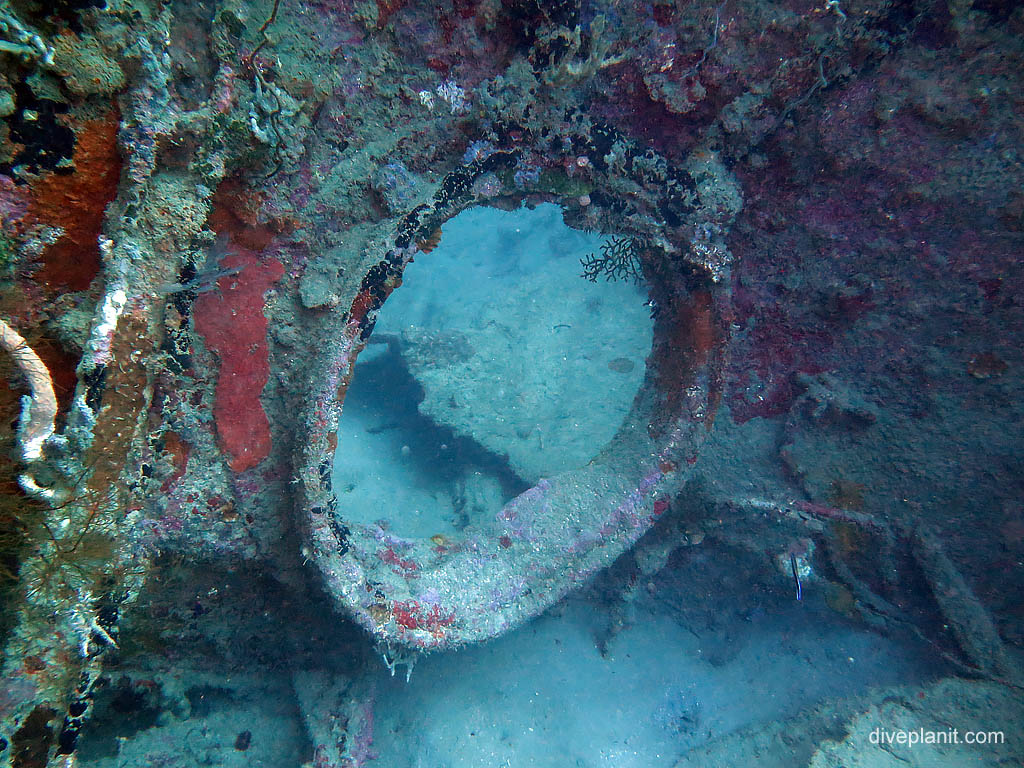 The inside of the hull is a riot of colour, and there are plenty of fish around.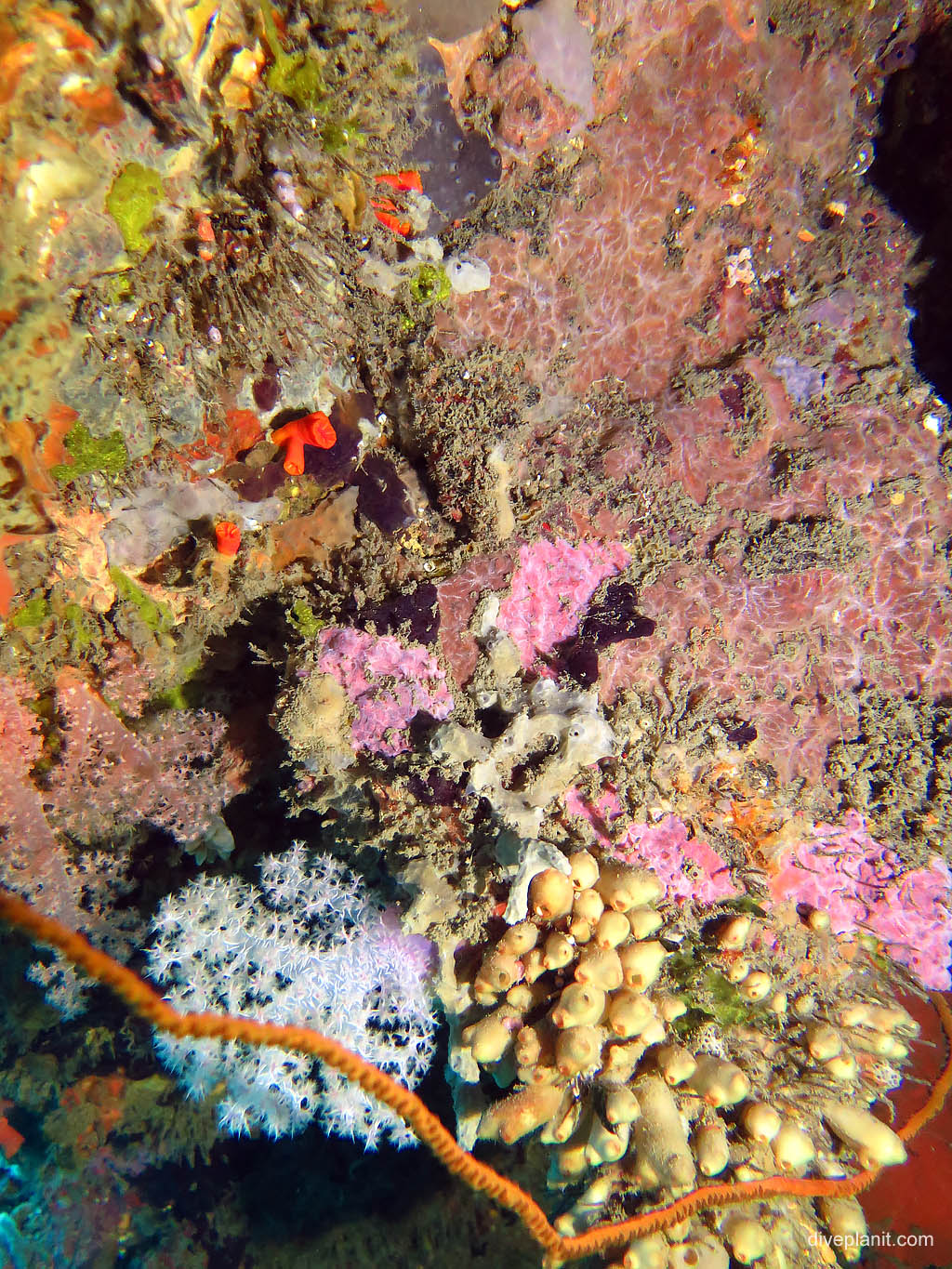 Head back at about 80 bar and enjoy the reef wall as you go.  There are beautiful stacks of large corals.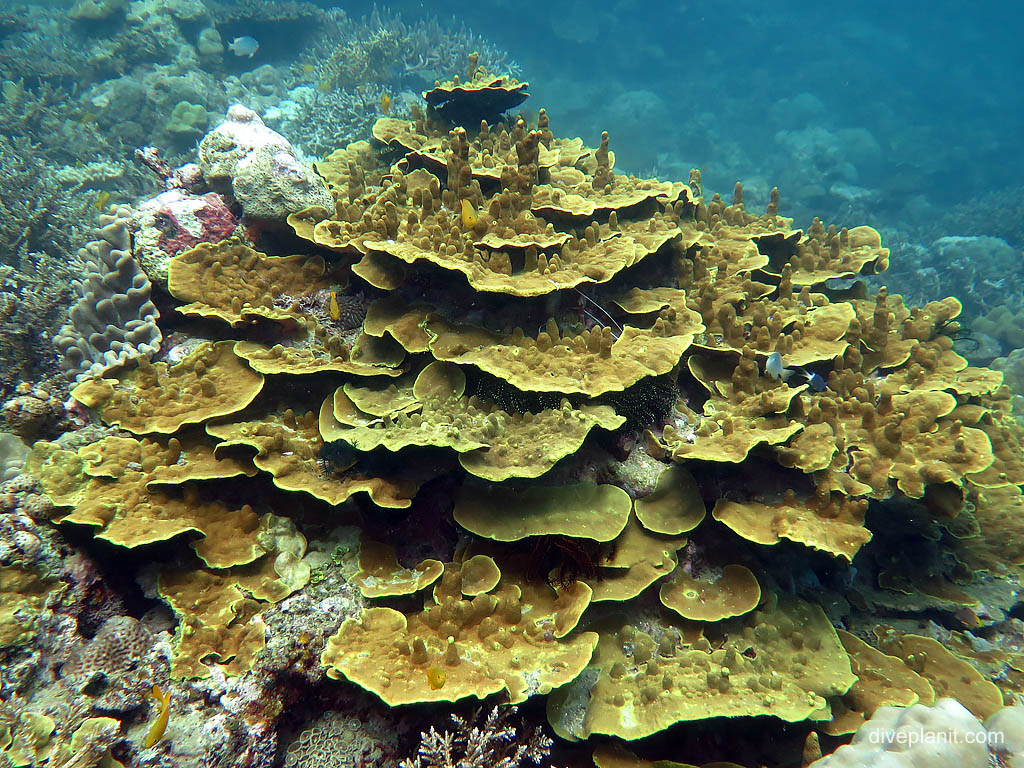 Some large seafans along the walls – this one about half way along.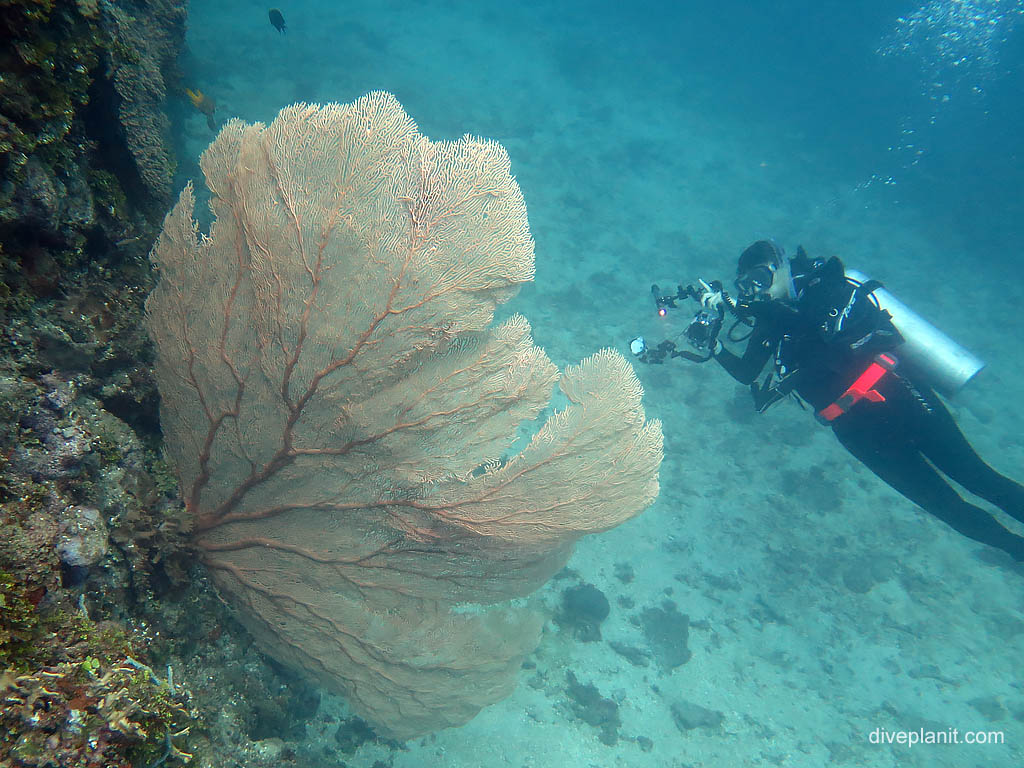 There is a particularly attractive area just where you turn the corner (left) to swim in to shore. You could easily spend 10 minutes here in the 5m of water, admiring the corals …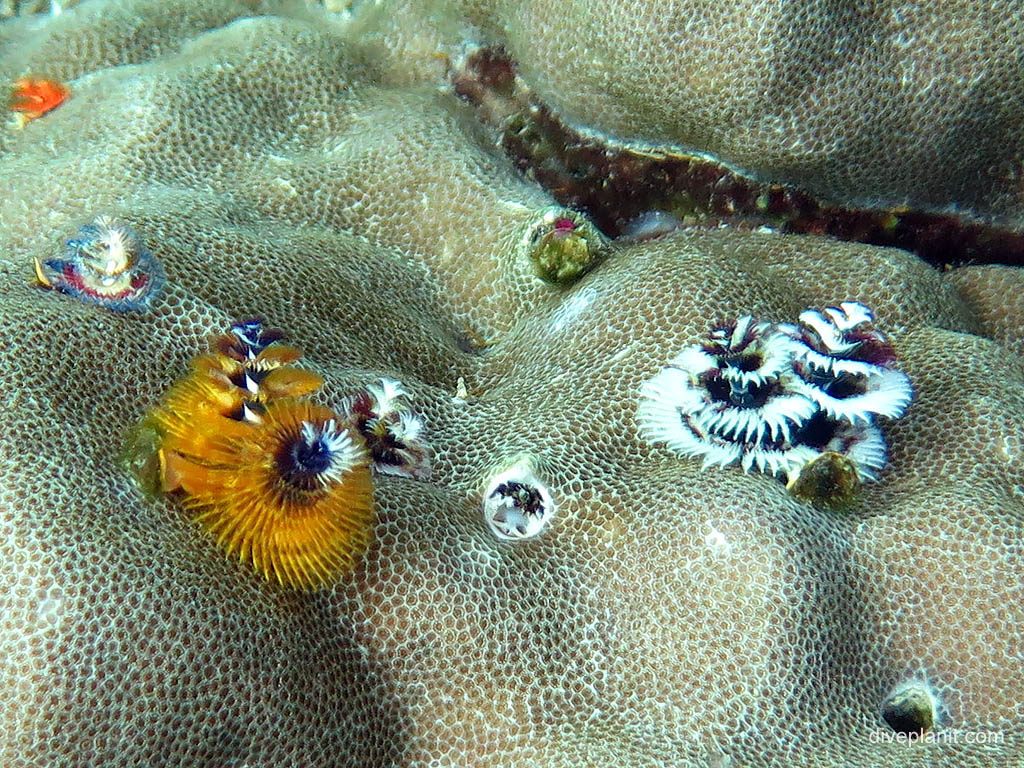 … and the fish – particular the anemonefish, of which there are quite a number in the Solomons generally.