Site Overview
Dive Centres
Site Type:
Underwater passage to a pond where you can surface
Depth:

Median: 9M

Bottom: 25M

Location:
Mane Island, Russell Islands
Mirror Pond is an iconic atmospheric swim through with slanting shafts of sunlight through most of the swim-through and false caves off to the left. It is also adjacent a great wall and surrounded by beautiful reefs, and there are plenty of colourful reef fish including the bright orange flame angel.
There's a single solitary barracuda who main job it appears to be, is guard the entrance.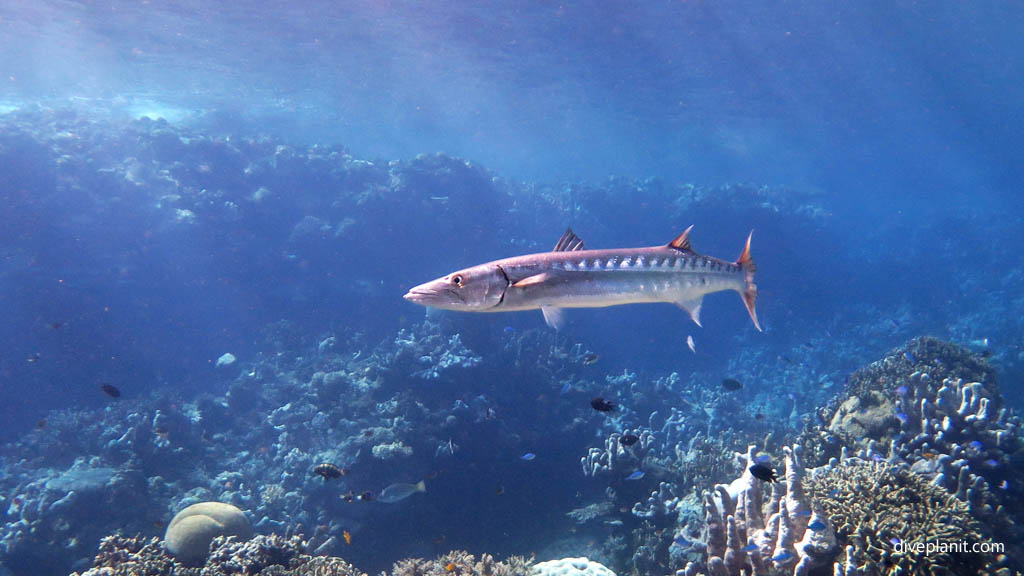 The false cave off to the left of the entrance has the same slanting light within …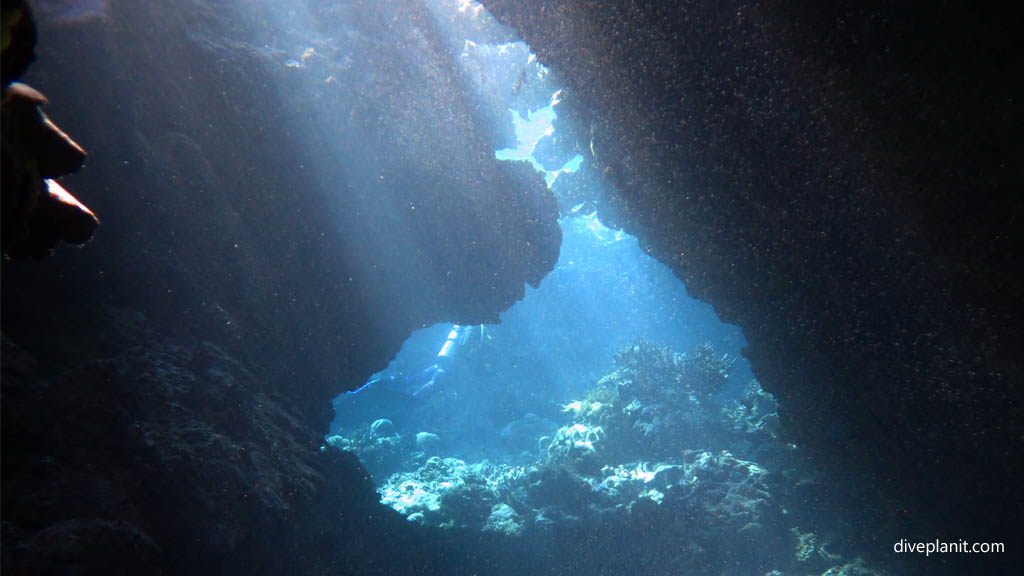 … and a great view back towards the entrance.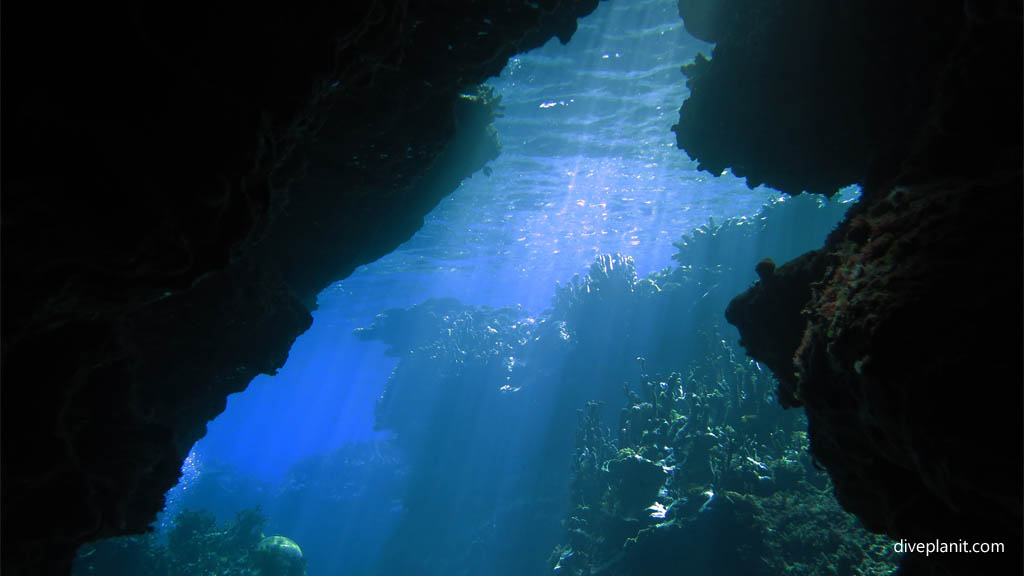 The entrance is reasonably narrow, so it's best simply to take turns swimming in and out alone – it's much more enjoyable too.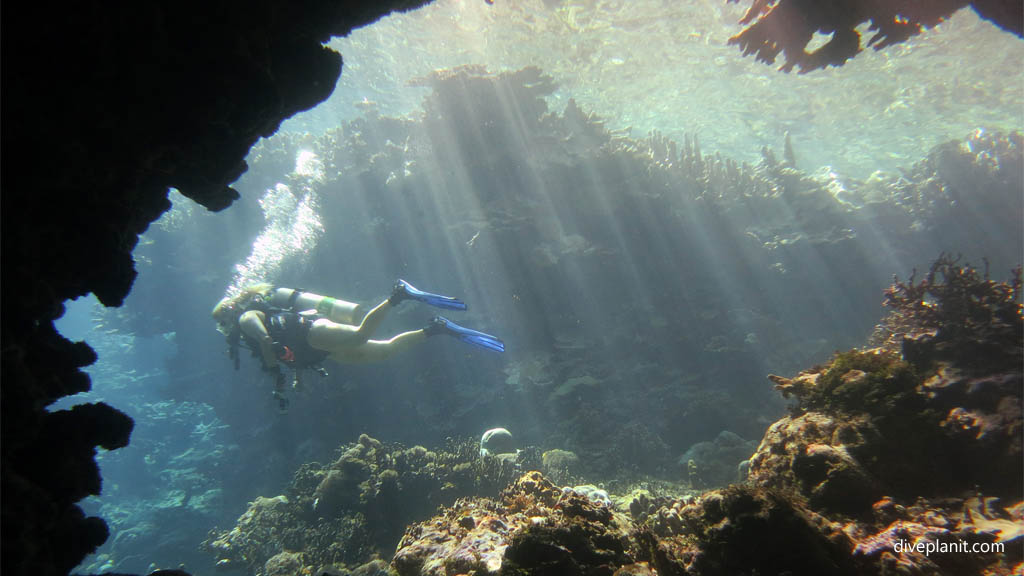 There's plenty to be looking at while waiting your turn and the viz is so good you can see the other divers for miles.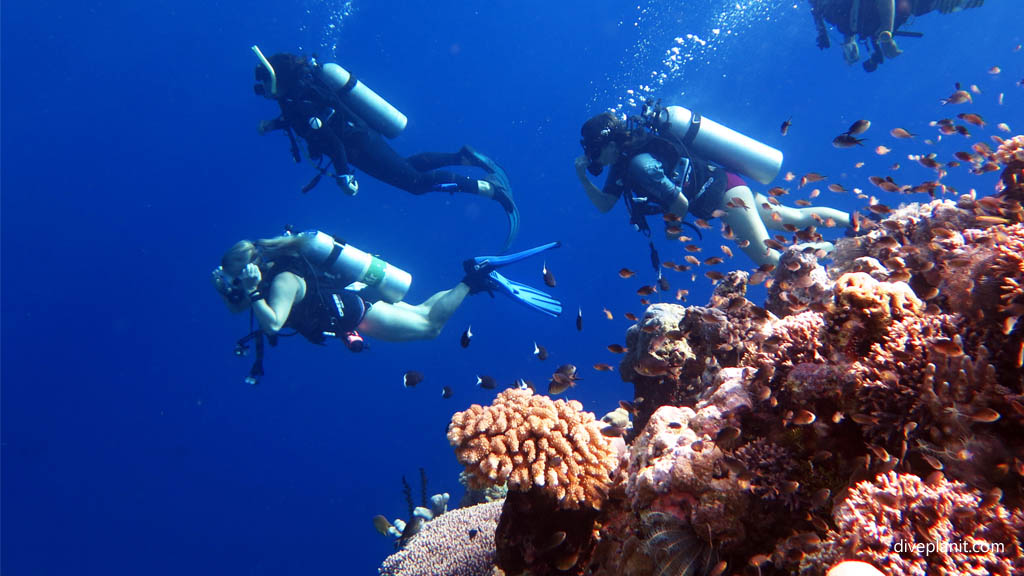 The only things that reduce the visibility are the fish!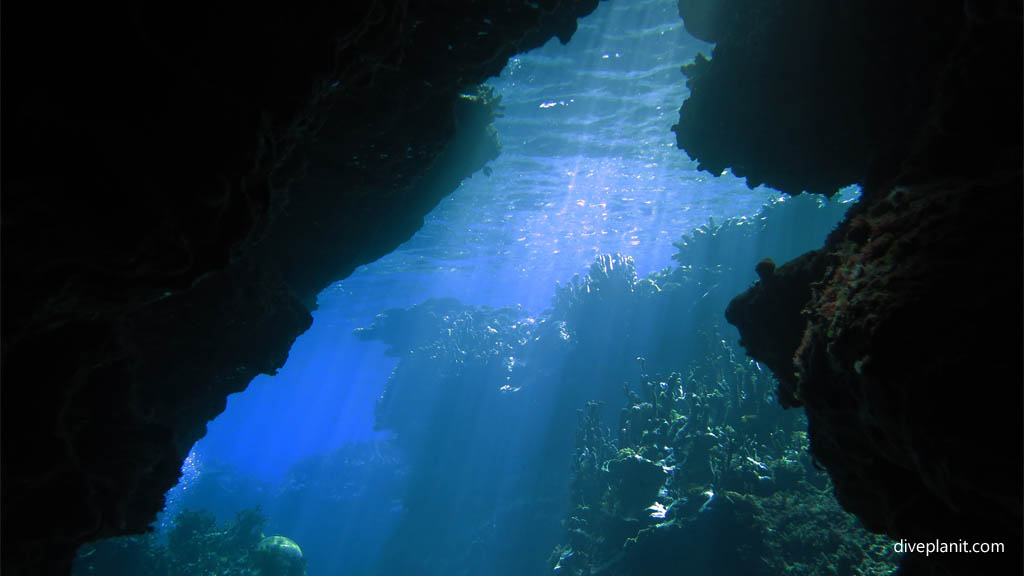 Like every other dive in the Russells – there are anemonefish in every nook and crannie.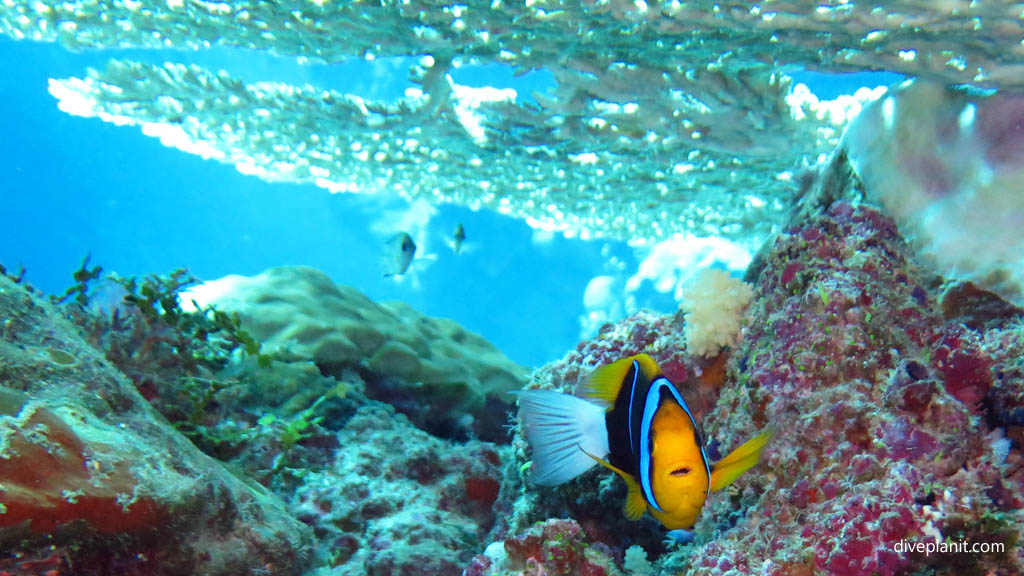 A nearby reef top provides an excellent 5m safety stop location.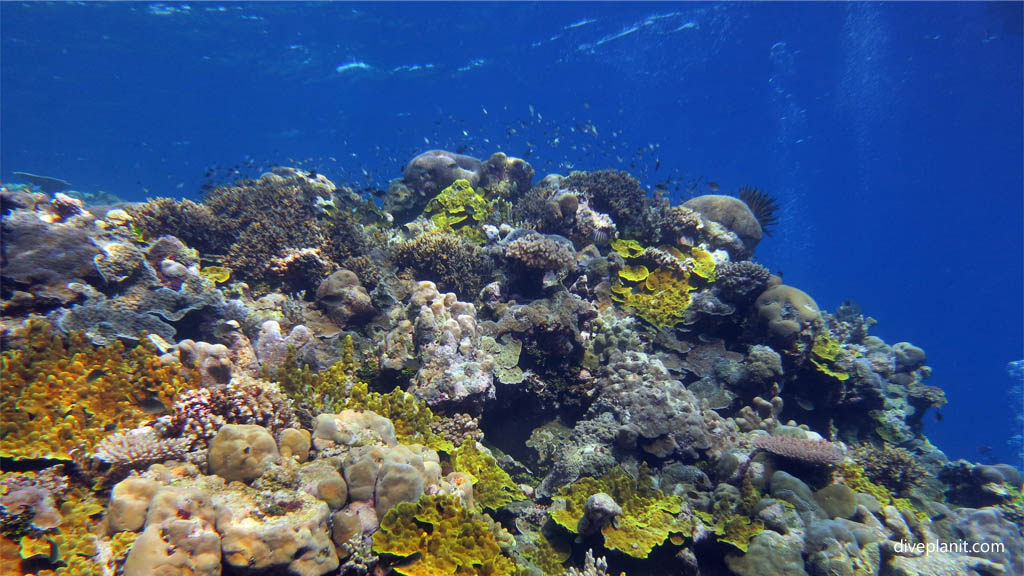 Here's a video shot in the Russell Islands, with much of the footage coming from the Mirror Pond and similar sites like Leru Cut and the Bat Cave.