Introduction
The scuba diving Port Douglas offers is equal to that of Cairns. The reefs and travel times are similar, if anything the boats are a little smaller giving a friendlier experience.
Port Douglas has a permanent population of fewer than 5,000, and is small enough for the down town area to be walkable. Its main attractions are as a departure point for Great Barrier Reef tours, and also in-land attractions such as Daintree National Park, which has accessible walking trails, Cape Tribulation, and Mossman – gateway to the spectacular Mossman gorge. If you are trying to make the choice of whether to stay in Cairns, or travel up to Port Douglas as a jump off point for the Reef – this may help you make the decision: there is no MacDonald's in Port Douglas.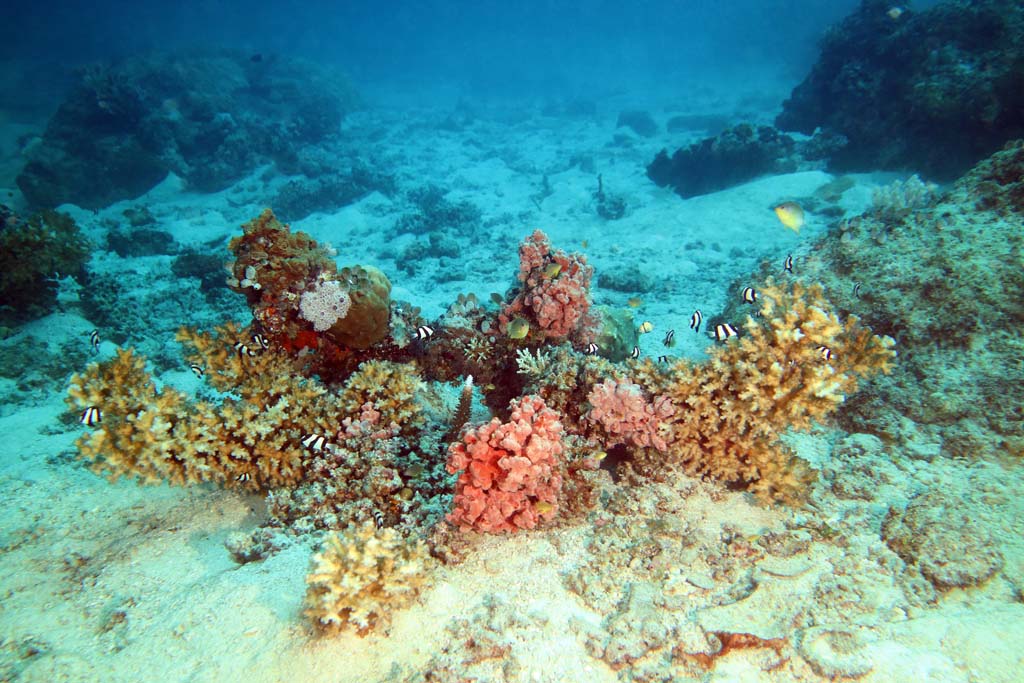 Location
Port Douglas is 70km north of Cairns, which is the major hub for air, coach and rail services including the Cairns international and domestic airports.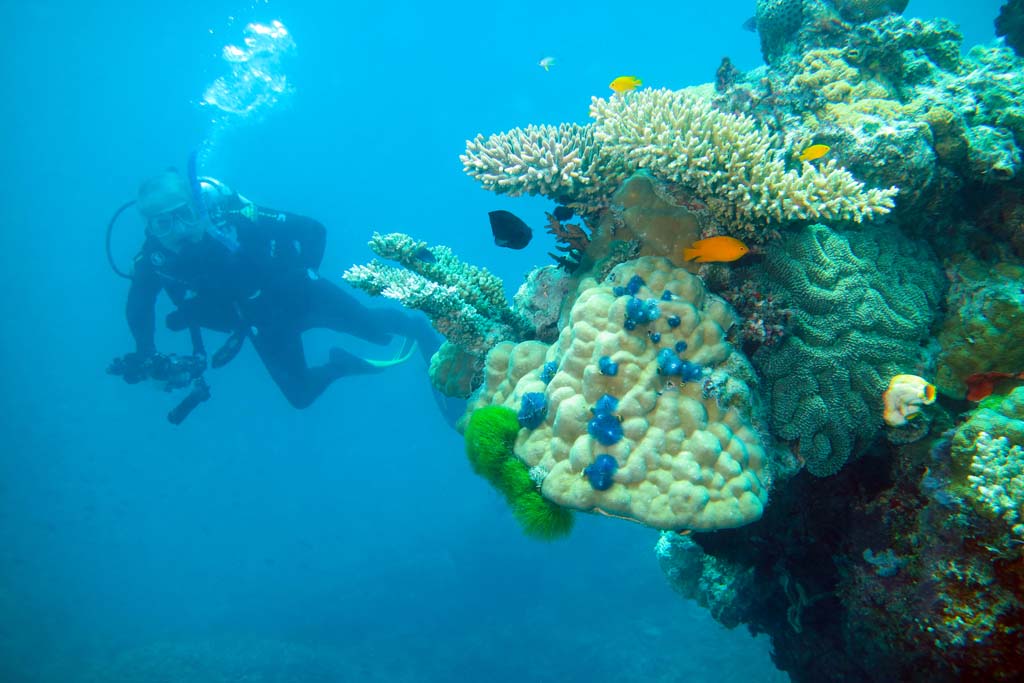 From a diving perspective, there are several operators, with daily trips to either Agincourt Reef or the slightly closer Opal Reef.
Dive Centres
Dive Sites
Though there are over 40 named 'dive sites' on the Agincourt Reef, you will be taken to the best sites according to conditions and capabilities. Likewise for the Opal Reef.  Follow the links below to get a good idea of what's in store for you diving these Reefs.
Dive Sites
Where to Stay
Depending on your transport options, you could consider staying at one of the many beachside resorts along then Northern Beaches – i.e., between Cairns and Port Douglas – though obviously your commute will be a little longer.
If you want something altogether more tranquil, the Thala Beach Nature Reserve is an eco-friendly resort on a private headland outside Port Douglas with wonderful views of the coast. They have a wide range of on-site activities from star gazing to sea kayaking.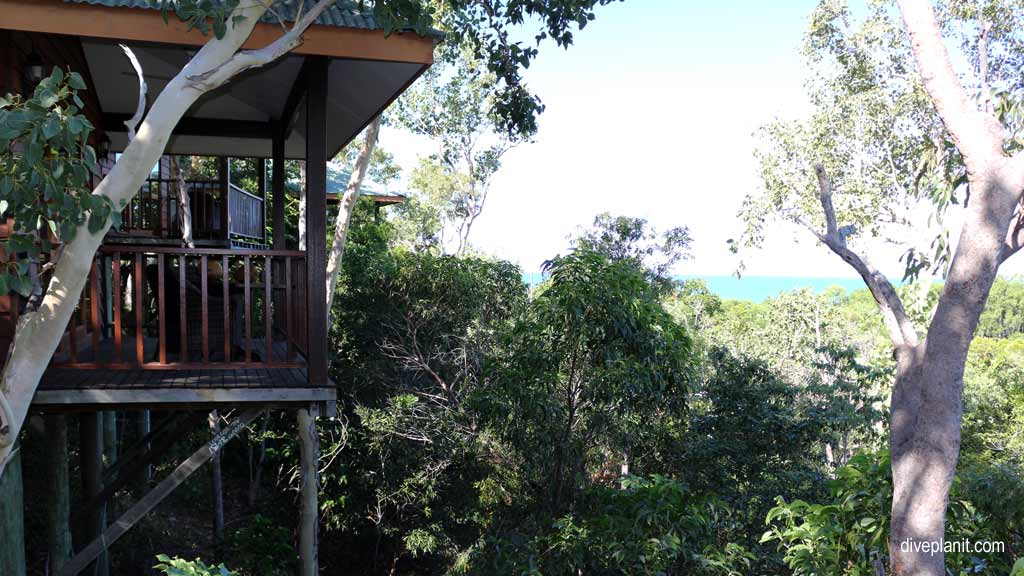 Where to Eat
You will find every kind of cuisine at the bottom end of Macrossen St and on Wharf St around the corner.  It's best to wander round a see which places are busy – then make a reservation for the following evening.
If you want to get away from the bustle and dine among the birds in the surrounding tree tops while enjoying modern Australian cuisine, try Ospreys Restaurant at Thala Beach Lodge.  A ten minute drive out of town towards Cairns.
How to Get Around
The biggest local operator serving the region is Sun Palm Transport providing a shuttle from Cairns to Port Douglas and the airport.
Most operators, whether their activity is on land or water, will have a transport partner if they do not offer complimentary transport themselves.  We managed a 6 day trip split between Port and Cairns without hiring a car, though, with all the transfers, the cost might have ended up roughly the same.  You will need to make your own assessment.
A large number of car hire companies operate from Cairns airport though Avis also have a depot in Port Douglas.  You can search for deals across all the companies here.
Other Activities
There are a number of sailing options from a day cruise with snorkelling around the Low Isles with Aquarius, or Sailaway to more intimate sailing to the outer reef with Synergy.  Sailaway also offer a champagne sunset cruise – the perfect way to fill that gap between the day's activity and dinner.
In the Daintree, you can cruise the river and explore the mangroves from Daintree River Cruise Centre or take a personalised tour in a Landcruiser with Daintree Tours or Tony's Tropical Tours or Mason's Tours.
If you have some kids to entertain and it's wild life they're into you could try out Hartley's Crocodile Adventures 20 kms south of Port Douglas, or Wildlife Habitat in Port Douglas.
If you want to ensure that the operator you chose is Eco-certified, you can check them out against the list of eco certified tourism operators here.
Getting There
Port Douglas is 70km north of Cairns, which is the major hub for air, coach and rail services including the Cairns international and domestic airports.  You cannot fly to Port Douglas; in most cases you drive, or get driven, from Cairns.  It's about a one hour trip.  See options under How to Get Around above, and Getting There under Cairns.
Pricing / availability enquiry