Site Type:
Outer Reef
Depth:

Top: 2M

Median: 6M

Bottom: 9M

Location:
North of Agincourt Reef and just out of reach of the Port Douglas day boats and the Great Barrier Reef
Escape Reef is a barrier reef with distinct 'lagoon' and ocean facing sides. Obviously the best sheltered diving is the protected side. Along the inside edge of the reef there are some strips of reef in front of the reef edge proper. There is a great variety of hard corals in these different coral stacks and you'll also find giant clams dotted about.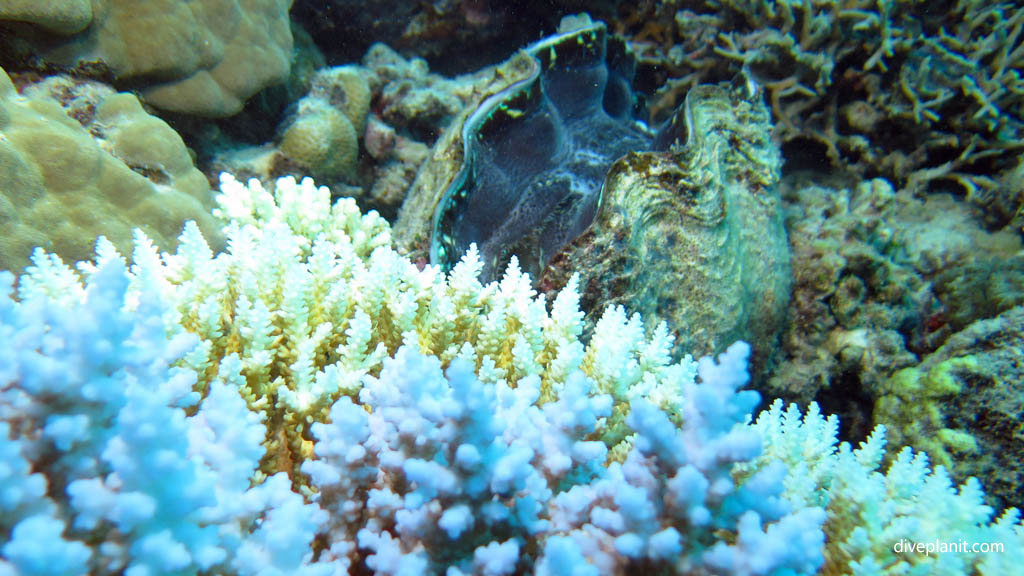 Some of the branching corals looks very new and delicate, and is growing amongst the mushroom corals which seemed particularly numerous here.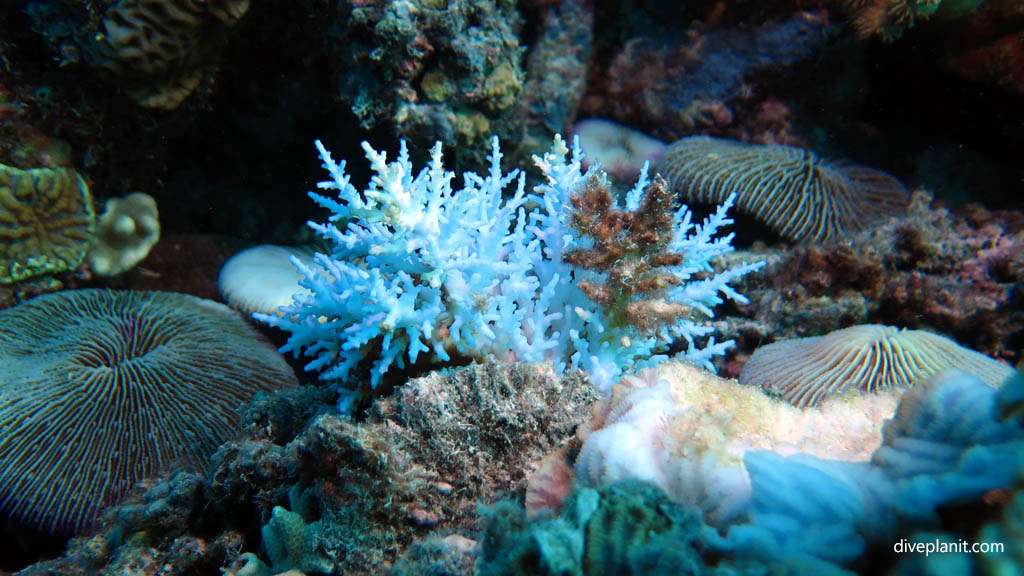 The boulder corals are covered in Christmas tree worms.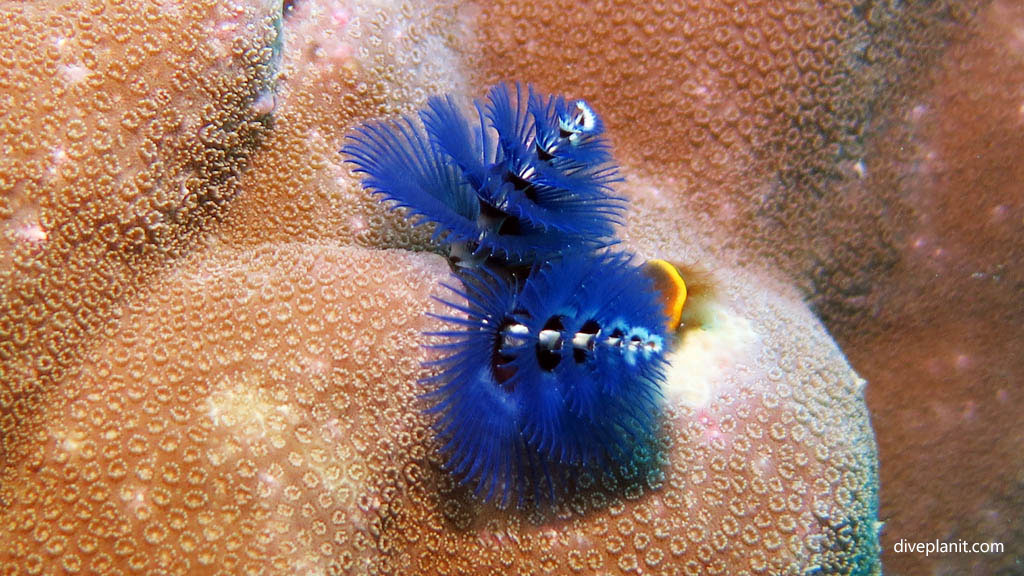 Clearly, this reef is not dived particular frequently, as some of the fish seemed very surprised to see us.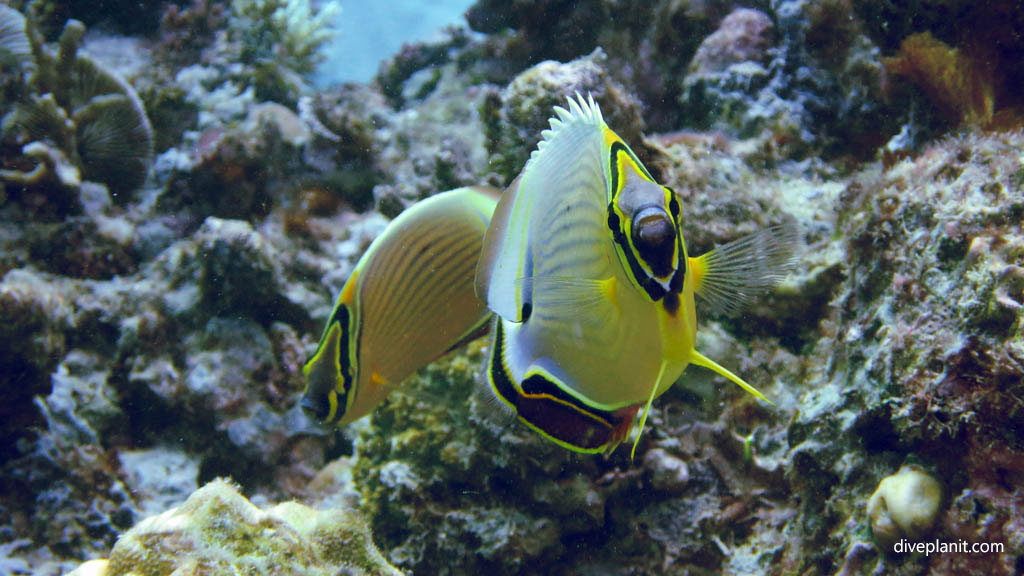 Everywhere there are pretty reef scenes with sea fans and different kinds and colours of corals.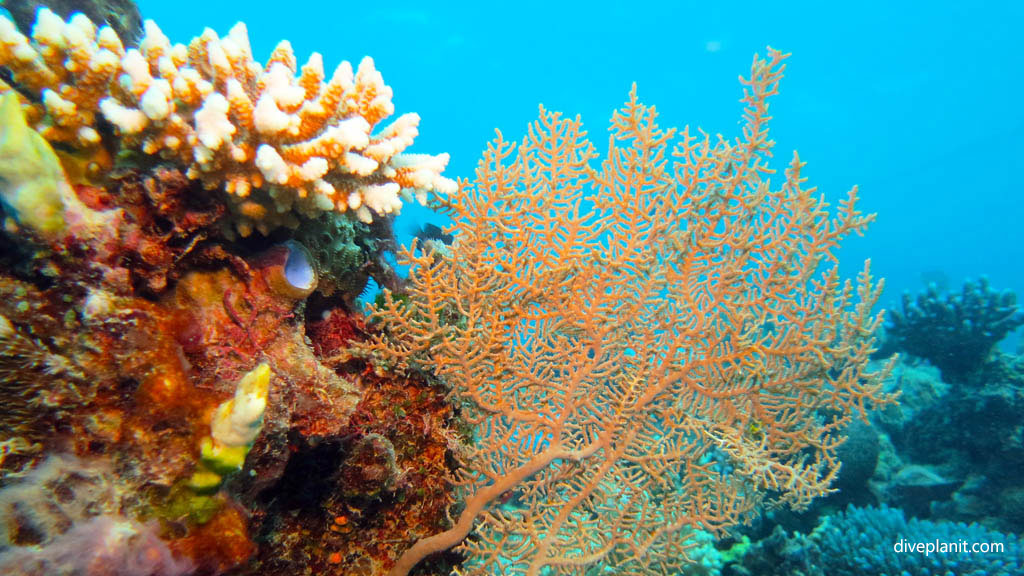 Possibly the depth is a factor in this dive site having so many healthy and colourful corals with just a few bleached corals here and there.