Overview
Mike Ball Dive Expeditions liveaboard offers scuba diving trip to the Coral Sea and Great Barrier Reef. A long standing operator, Mike Ball pioneered liveaboard diving on the Great Barrier Reef and runs a quality dive operation with the luxury dive vessel Spoilsport. In 2009 PADI gave him the 'making divers smile since 1969' award.
Mike Ball Spoilsport has an experienced and friendly crew, there to ensure your safety and comfort. The accommodation and facilities on the boat lack for nothing, and meals are prepared by a qualified chef.
Standard trips are the 3, 4 and 7 day trips. Diving is at least 100kms north of Cairns at the Cod Hole, Osprey Reef and various Great Barrier Reef and Coral Sea locations. Complementing these standard expeditions are special expeditions such as diving the dwarf minke whale trip, or trips diving the historic Yongala and reefs near Townsville.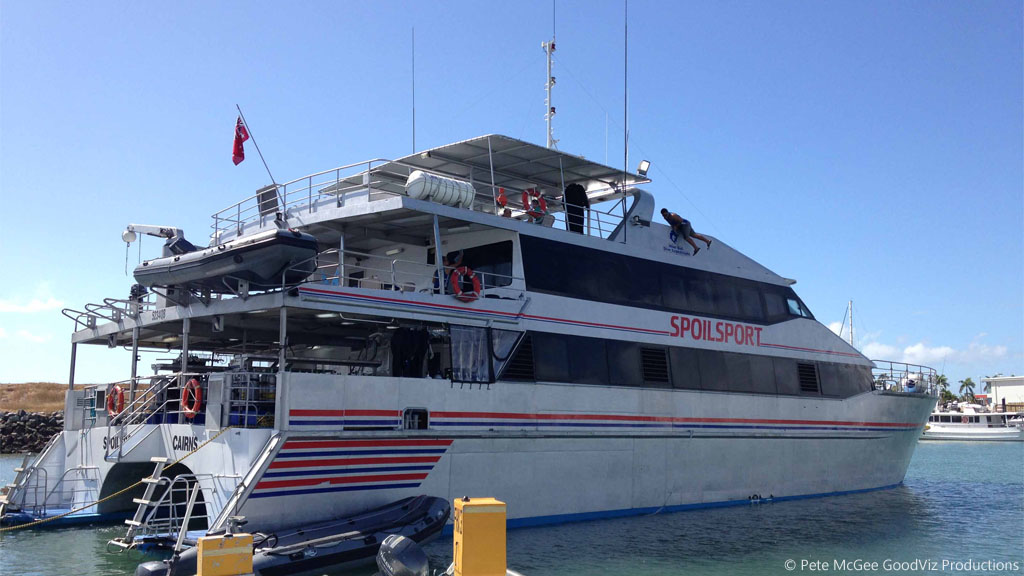 Facilities
| | | | | |
| --- | --- | --- | --- | --- |
| Training School Type: | PADI and SCUBA Diving International (SDI) | | Nitrox Fill: | |
| Air Fill | | | Number of Guides | 3 |
| Gear Hire | | | Number of Boats | 1 |
| Gear Sales | | | Number of Dive Sites | 20 |
| Gear Servicing | | | Accommodation | |
Location
The dives are on the Great Barrier Reef, Far North Queensland, Australia. Spoilsport's home port is Cairns, but some of the itineraries include a flight, so where you start and end your trip will depend on the package you select. Check out their website.
What to expect
Aboard Spoilsport you will be treated to the best diving on the Great Barrier Reef. The vessel is a spacious 30 metre catamaran with stable twin hull design. It features a 3 story design with a large dining area, sun deck and dive deck. The dive deck is particularly well laid out with a central camera table, and plenty of room for gearing up and stowing dive gear. Twin entry / exit points mean easy access to the water.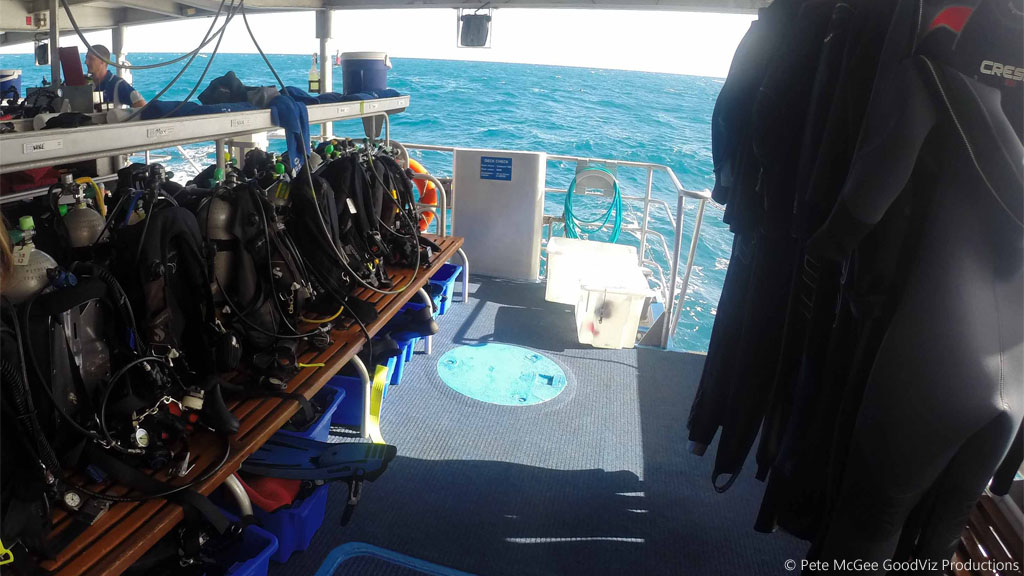 Mike caters for divers with a range of experience, from new divers to the most experienced. A variety of courses are available on board including Open Water, Advanced, Nitrox, Photography and Solo Diver. Dive guides or dive buddies can be organised.
The 7 day Coral Sea Safari is out of Cairns, with all dives at least 100kms north of Cairns. The itinerary for the first 4 days includes the Cod Hole (famous for the enormous potato cods) and dives at Osprey Reef in the Coral Sea, where there is a spectacular shark dive and 40m visibility. Numbers of grey reef, white-tip and other sharks arrive for the organised feeding, providing a thrilling experience, and tremendous photo opportunity.
The expedition then heads to Lizard Island where 4 day passengers can depart on a low level flight back to Cairns and 3 day passengers join. The next few days are spent diving the Cod Hole and various stunning Ribbon Reef sites such as Acropolis and Steve's Bommie.
Mike also has trips to the Yongala and nearby reefs near Townsville.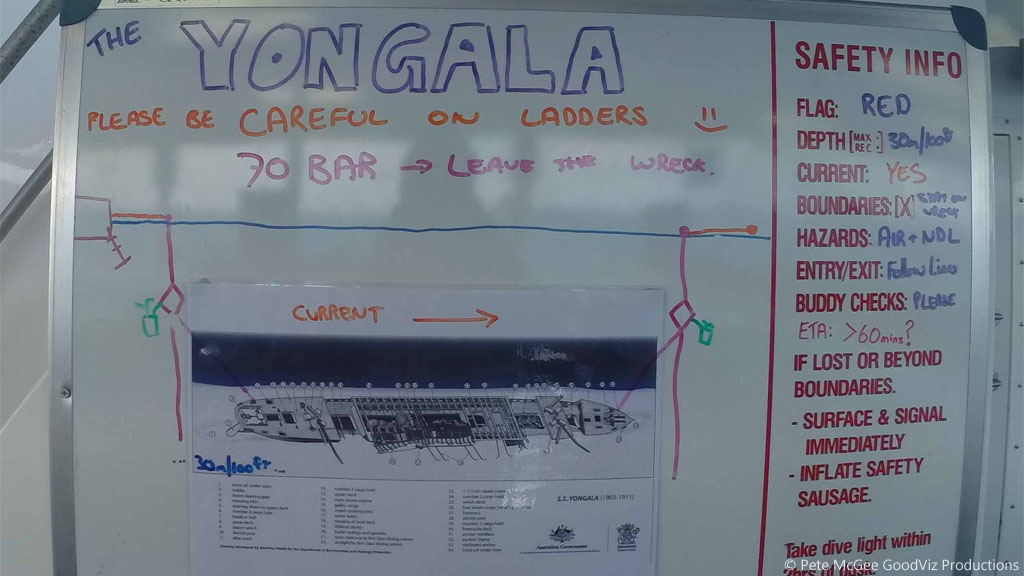 Mike has an 'open deck' policy when moored at a dive site for some hours. This means divers are free to plan the length and number of dives they have while the deck is open. Experienced divers will appreciate being able to explore at leisure, and not rushing back to the boat with half a tank of air.
In between dives, tanks are quickly filled while you enjoy a sumptuous meal in the spacious dining area or relax the sun deck. Photographers can use onboard computers to download photos.
Words and Pictures by Pete McGee, GoodViz Photography, GoodViz Productions.