Site Overview
Dive Centres
Site Type:
Wreck and Mega fauna
Depth:

Top: 15M

Bottom: 20M

Location:
Great Barrier Reef, south of Townsville
Rated the best historical wreck dive and in the top 10 best dive sites in Australia.  The SS Yongala lies on the sandy bottom in the ocean well away from the reef.  The wreck is about 115m and sits in 30m, moorings lines are attached to stern and bow. Because of its isolation and currents, the dive site is subject to the weather and not always safe for diving. However, the flipside of this isolation is that the amount of life on the wreck is astounding. This is a dive where there's so much big stuff you risk sensory overload! Anything can show up, and you can expect to see turtles, rays, giant groper, maori wrasse, sea snakes, sharks, giant trevally and plenty more.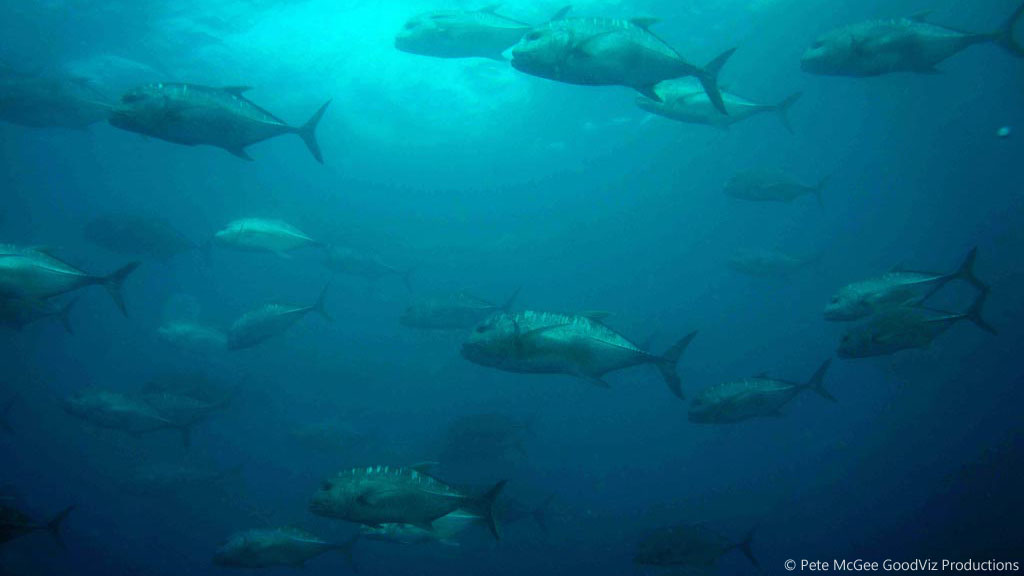 A school of giant trevally swim by as we descend.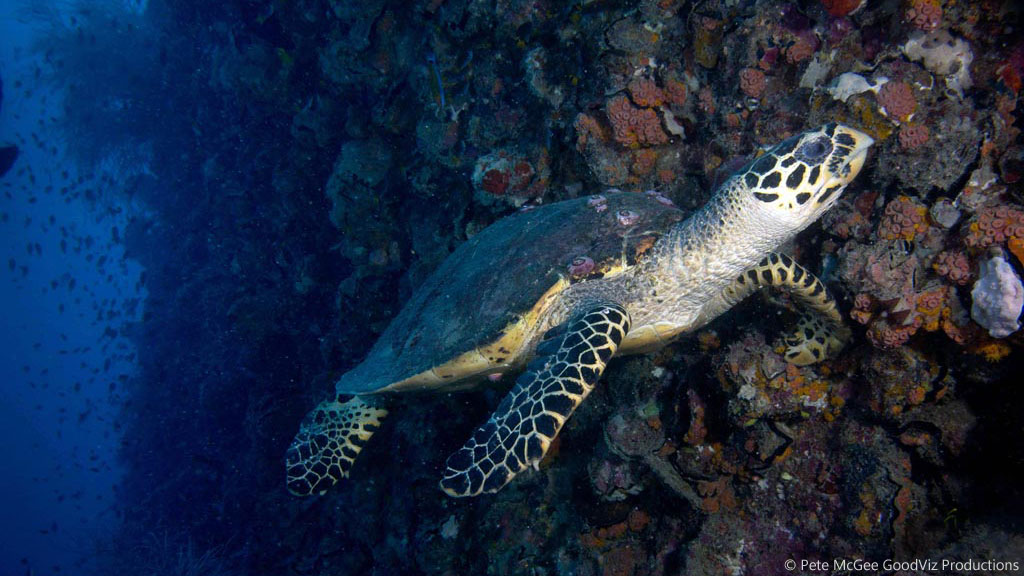 There are several turtles. This hawksbill turtle nibbles growth off the encrusted wreck.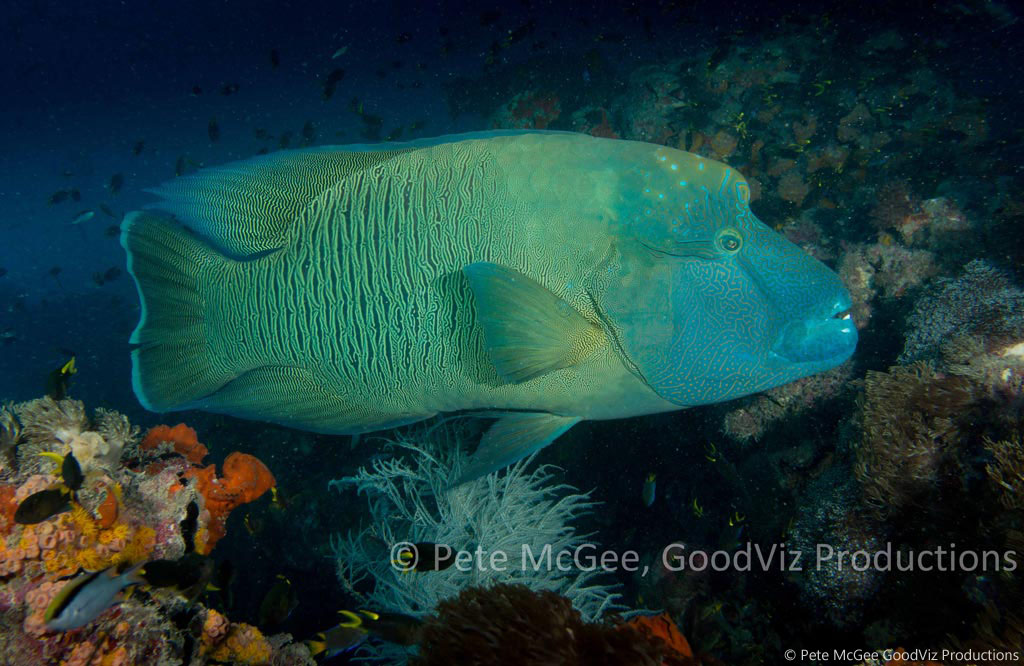 Large bumphead maori wrasse are one of the larger fish species.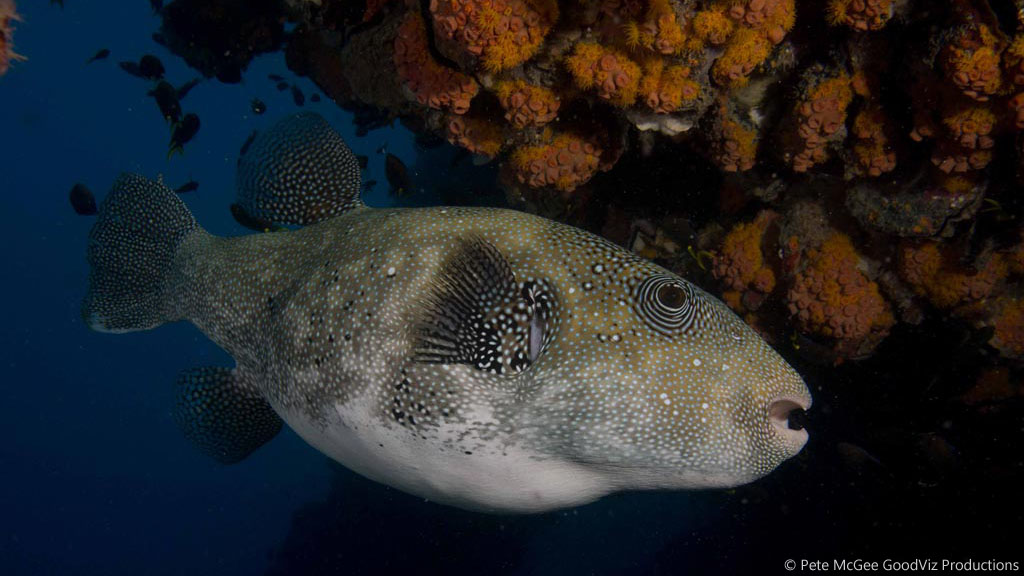 A starry toadfish hangs under the bow.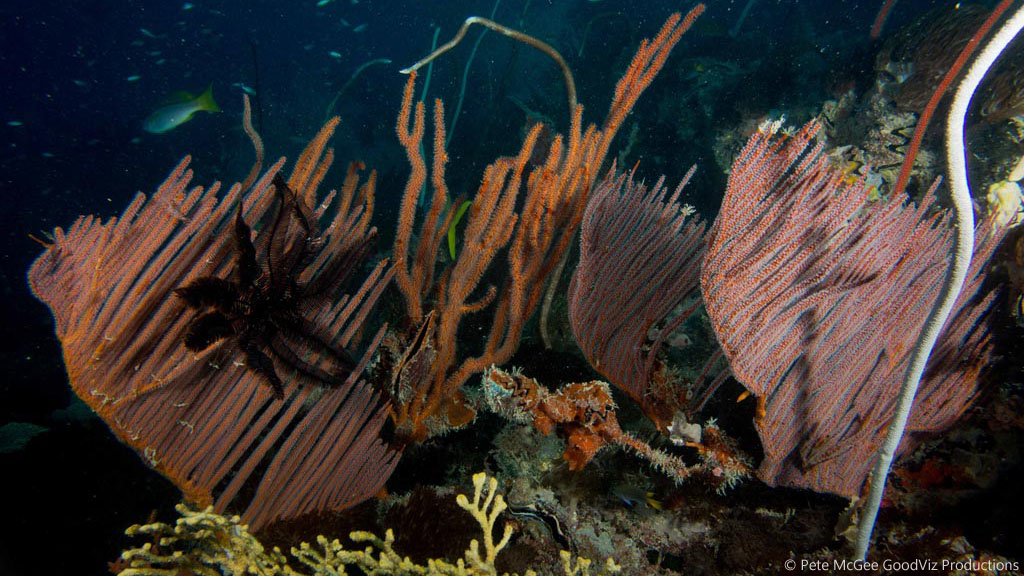 Crinoids and gorgonians thrive in the strong currents.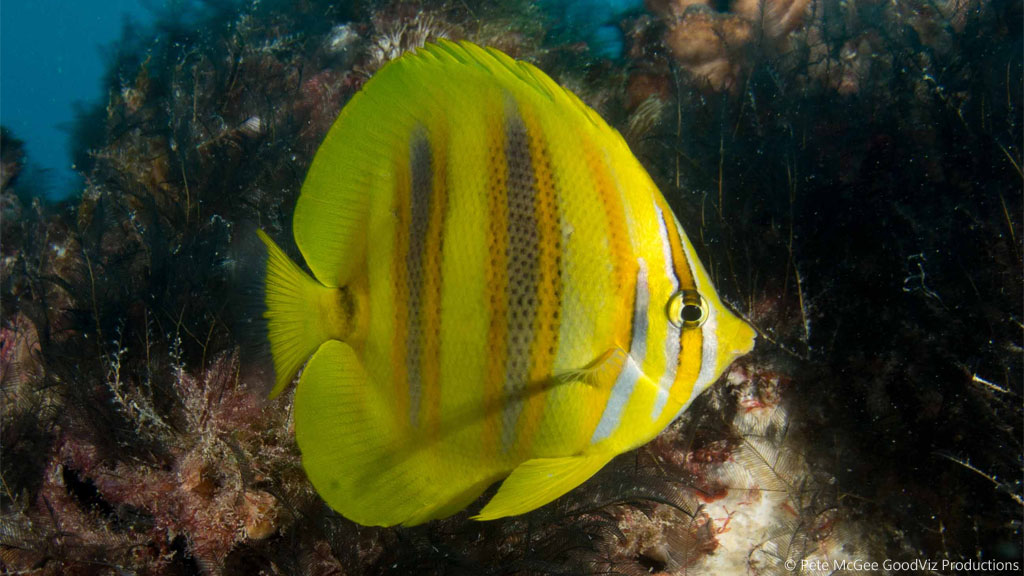 Rainford's butterflyfish scurries among the sponges.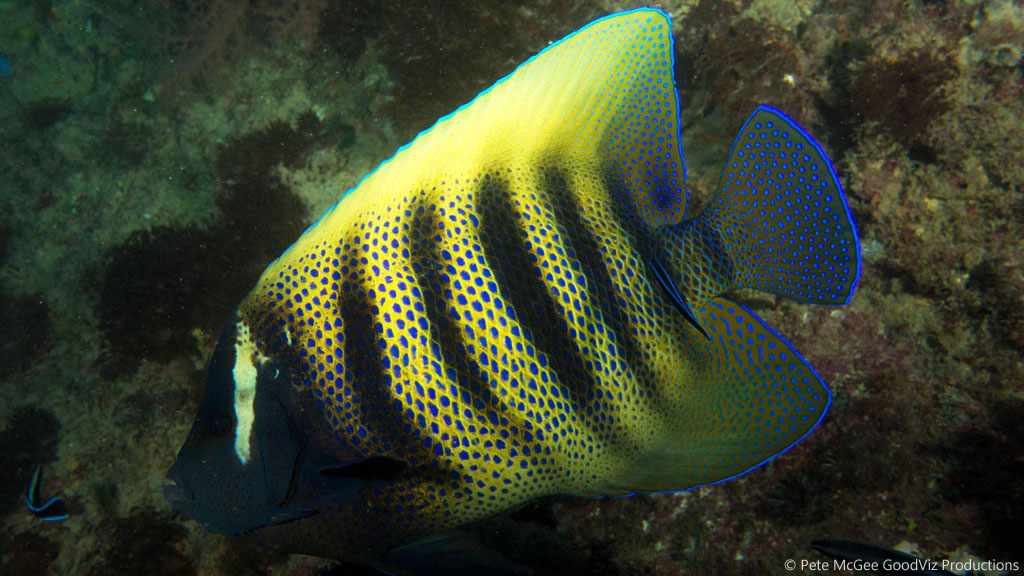 Six-banded angelfish stop at the numerous cleaning stations.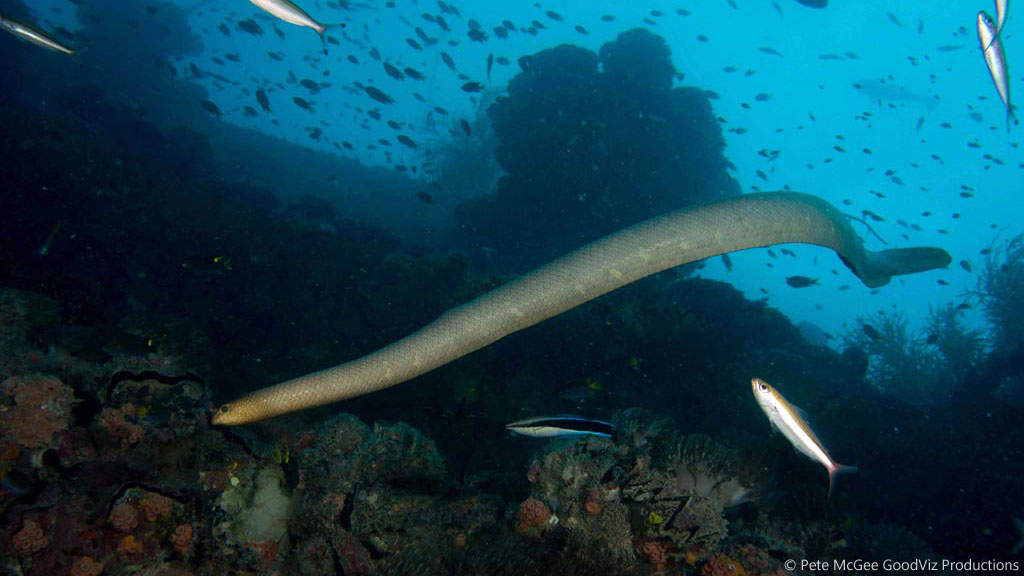 An olive seasnake meanders through the holes in the hull.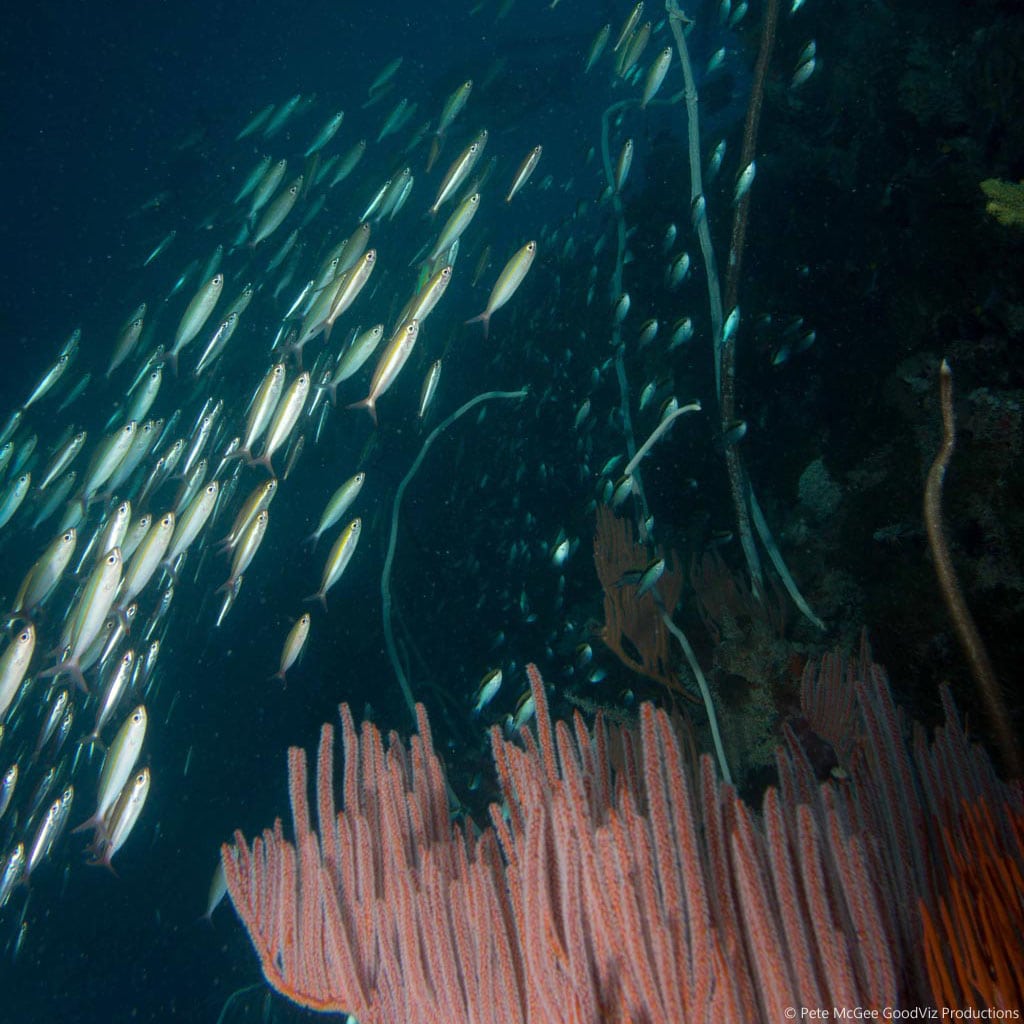 Schools of Fusiliers dart about avoiding the marauding trevally.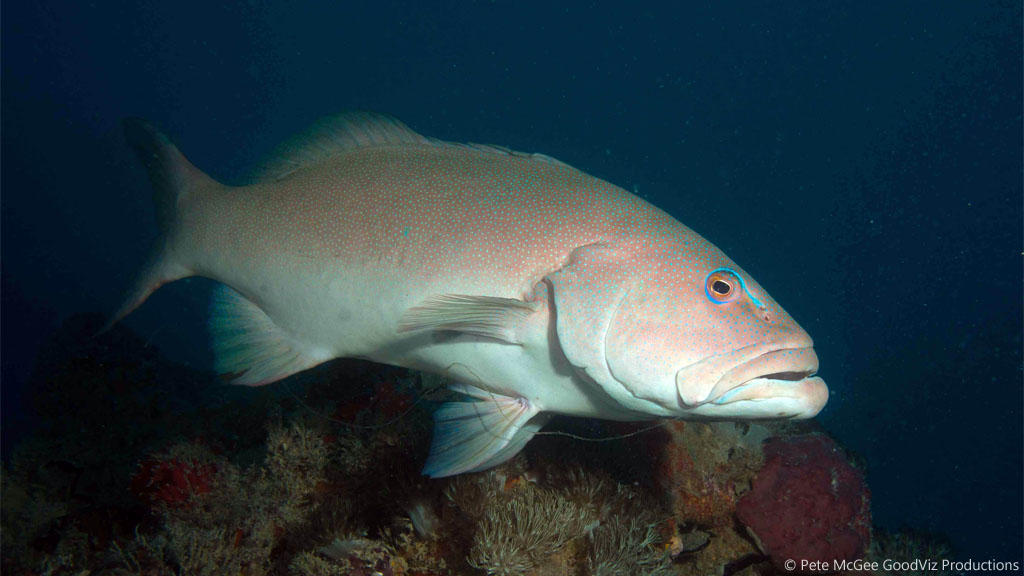 A 'lucky' coral trout with fishing line in mouth, despite the fishing being prohibited.
Words and Pictures by Pete McGee, GoodViz Photography, GoodViz Productions, diving with Mike Ball Dive Expeditions.