Overview
*** Spirit of Freedom – Bookings have been temporarily suspended for this liveaboard ***
Spirit of Freedom is one the most luxurious dive liveaboards in the Cairns region. She is a very elegant liveaboard with spacious cabins, great dive deck and a comfortable lounge. Even with a full boat of 26 guests, everyone can find their own private space.
The itineraries offer the opportunity to dive the Ribbon Reefs and some of the fantastic Coral Sea dive sites.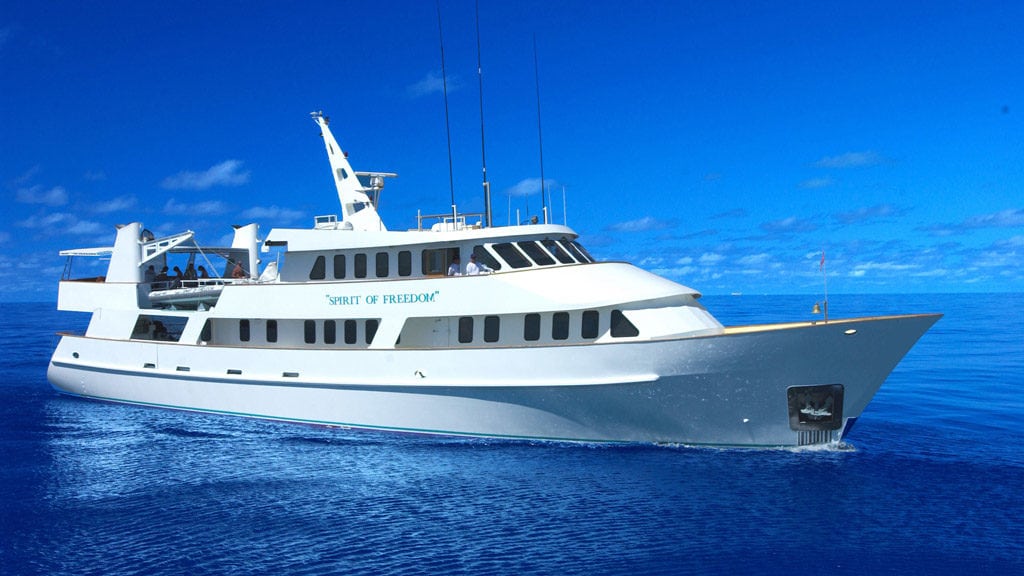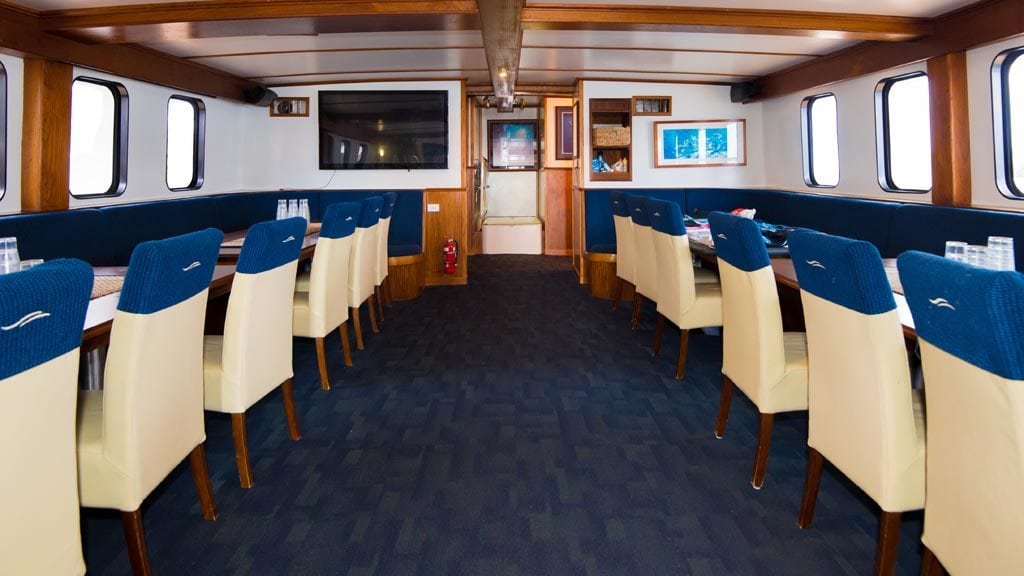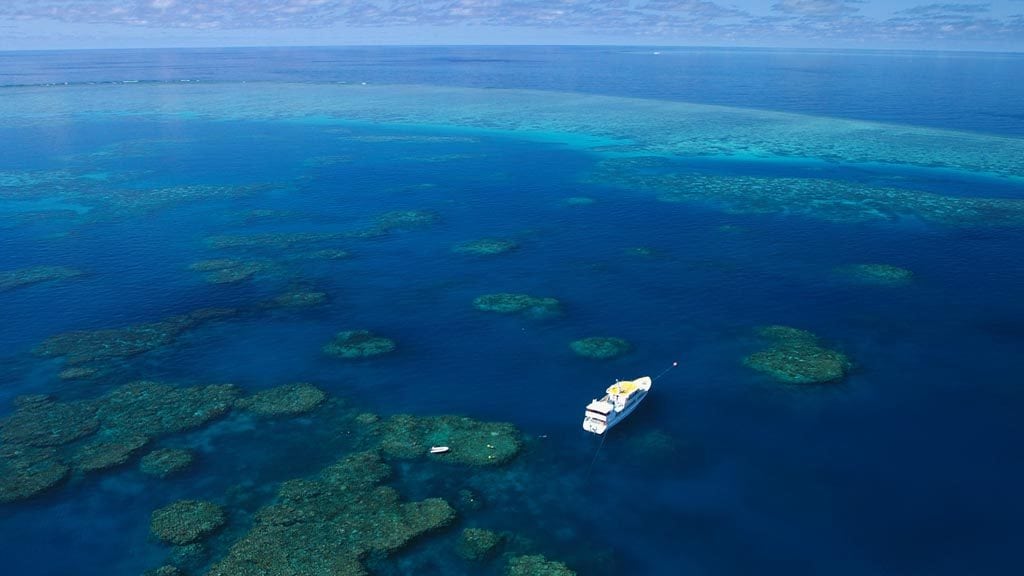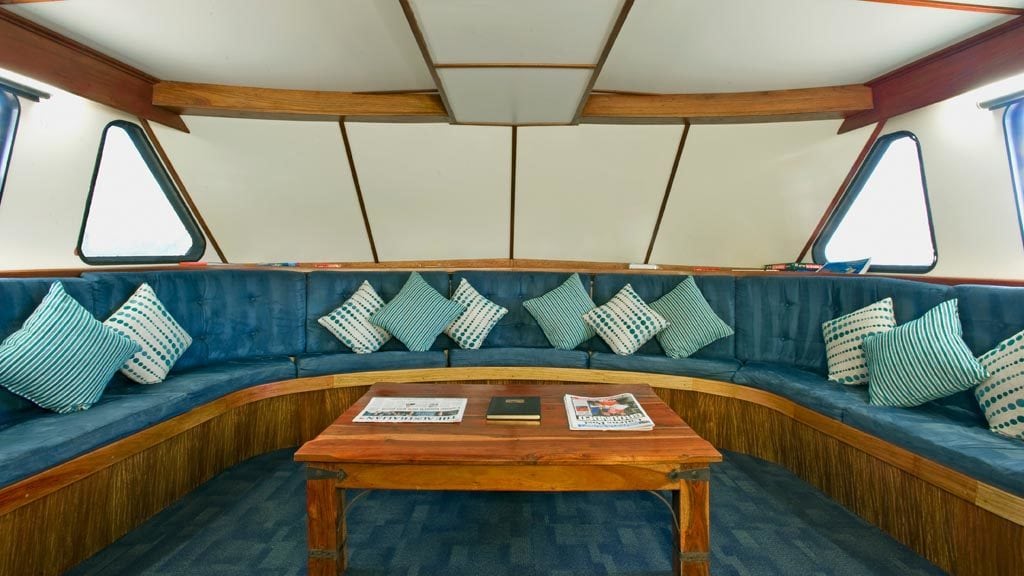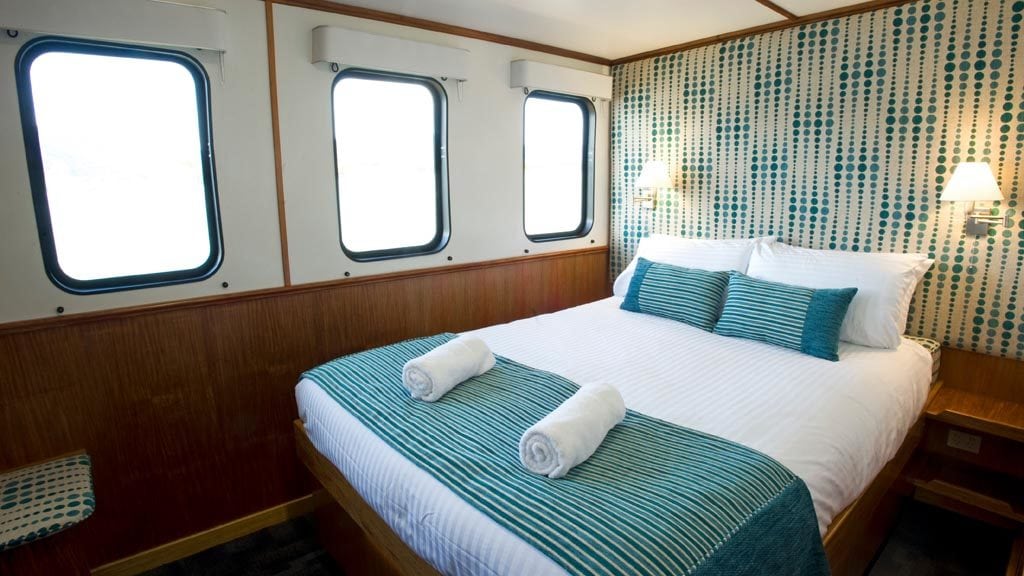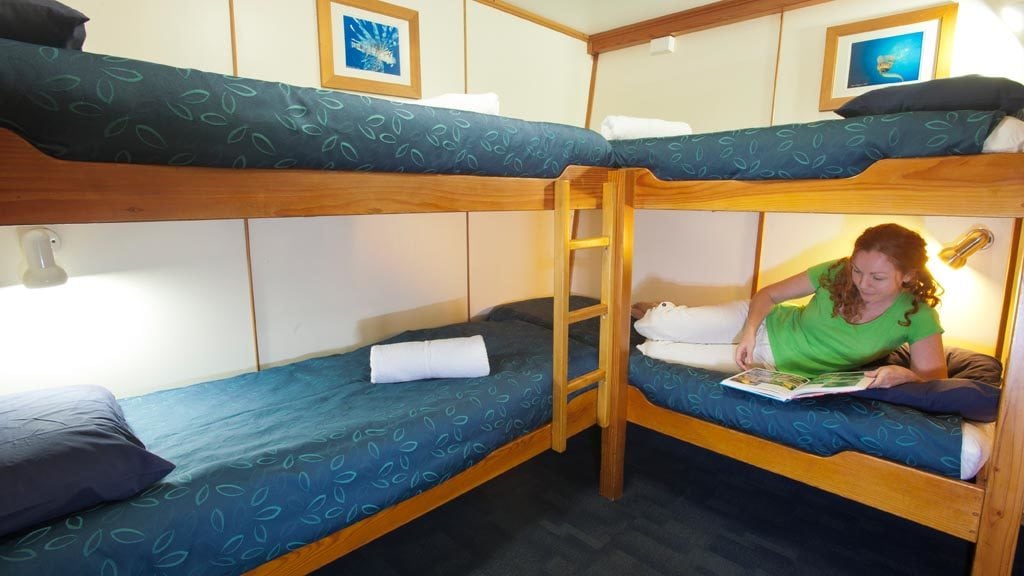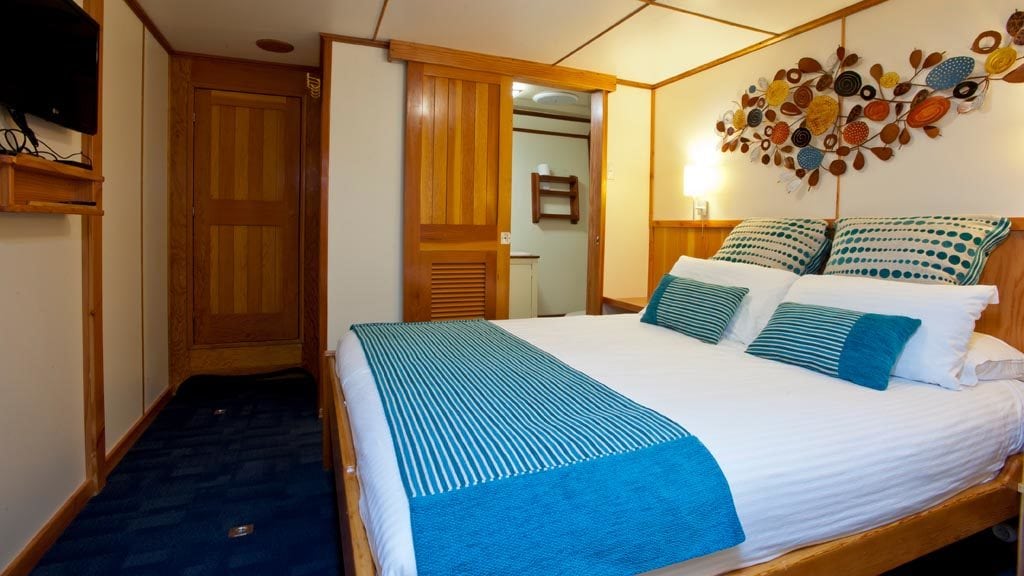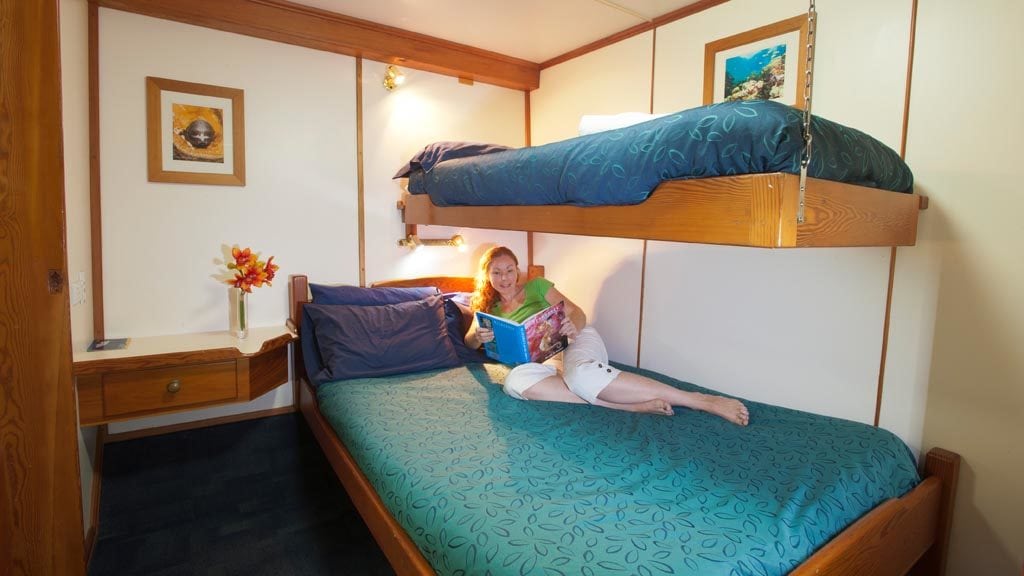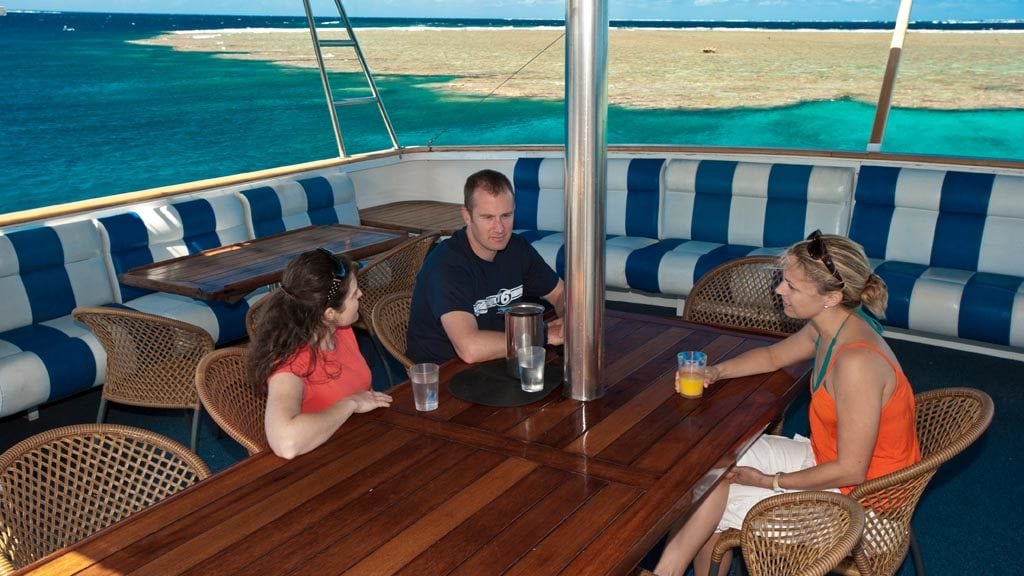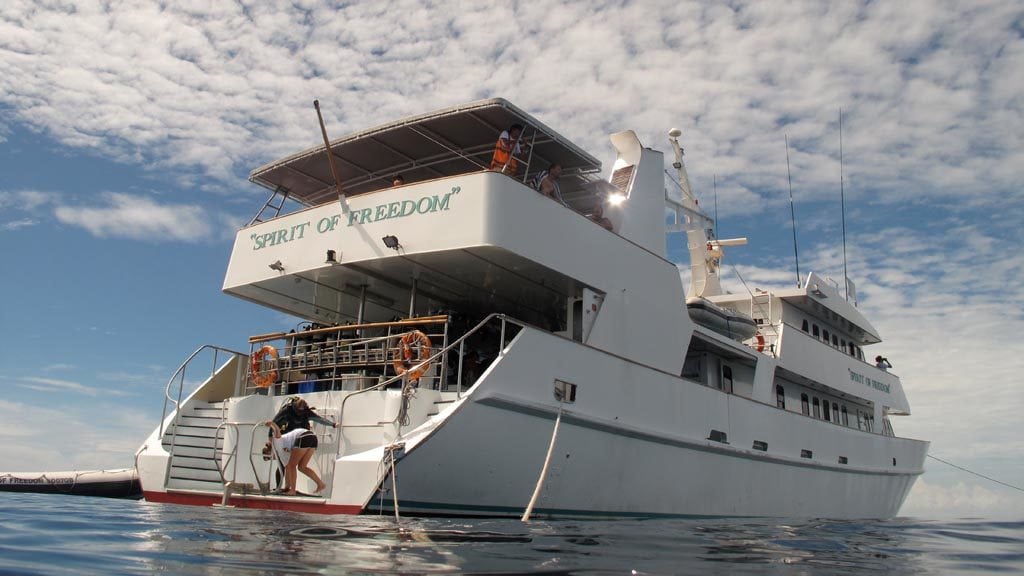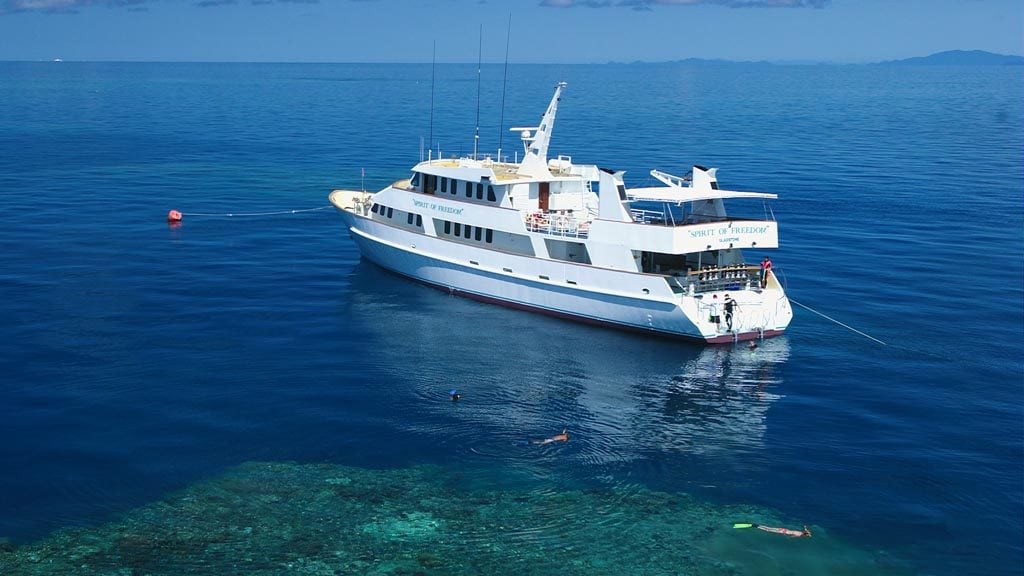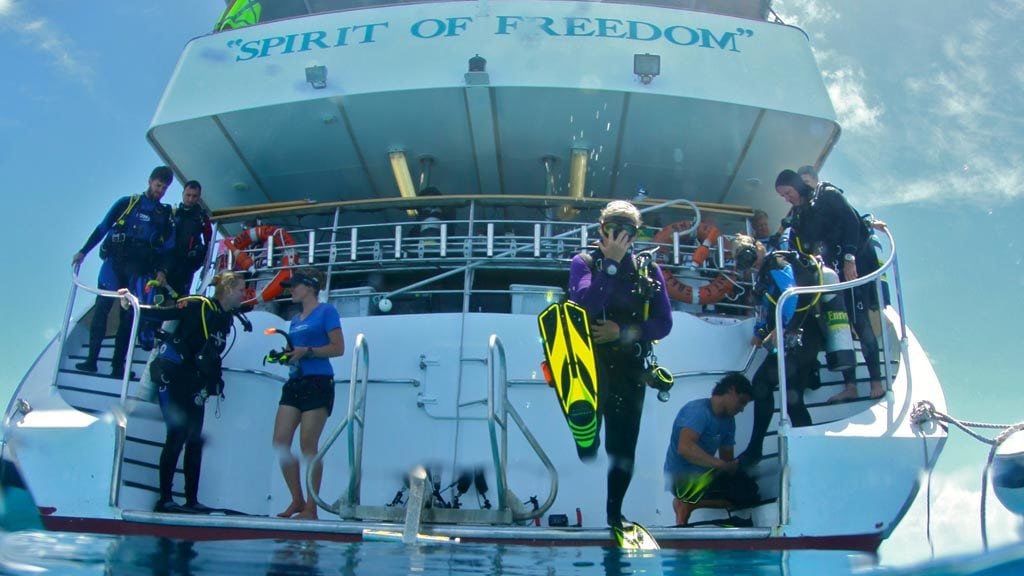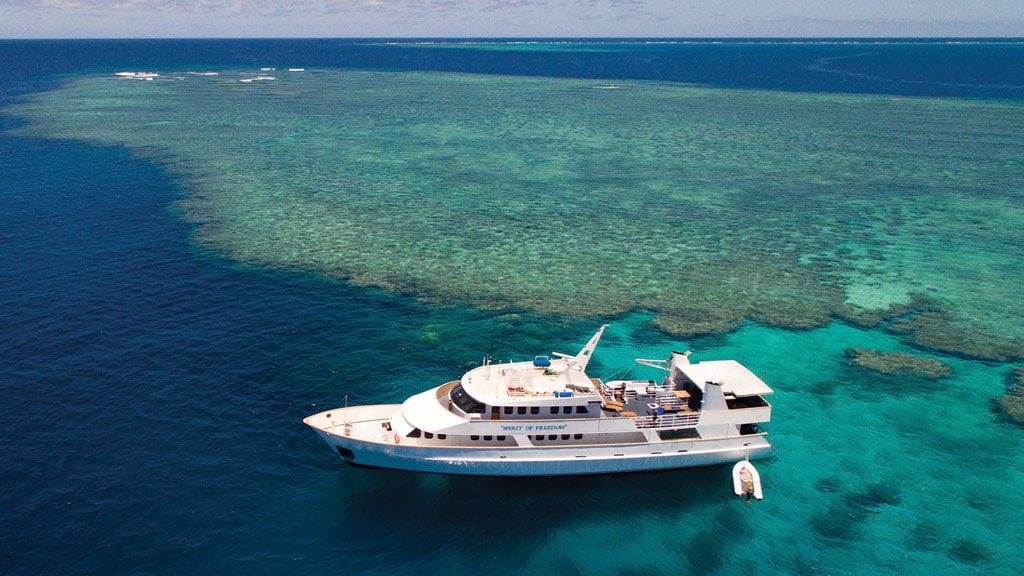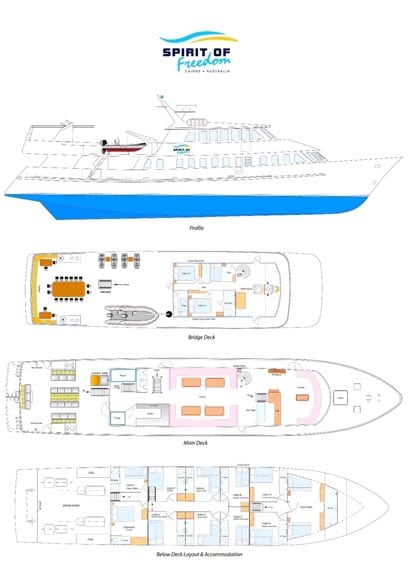 Features
The Spirit of Freedom is the perfect vessel for divers who like liveaboard trips in great comfort. The spacious saloon resembles a luxury cruise ship. The saloon is equipped with TV, Video Recorder and Stereo system.
Spirit of Freedom is fully air-conditioned and the partially covered sundeck is a good place to relax between dives. The spacious dive deck has enough room for all your dive gear and for gearing up comfortably. The crew looks after you and provides you with fresh towels after every dive. The only thing you have to do yourself is to dive!
Accommodation
Spirit of Freedom has 11 luxury cabins. All cabins are big in size and feature en suite bathrooms. The nicest cabin on board is the Ocean View Deluxe (Double Bed) Cabin on the upper deck. Ideal for honeymooners! There is also the Standard Ocean View Cabin (Double Bed) which is a little smaller.
All other cabins are below deck. The Stateroom (Queen Bed – cabin 1) is quite big by liveaboard standards. There is one double bed cabin (cabin 4). All other cabins (cabins 3, 7, 8, 9, 10) can be used as double or twins. Those cabins have a single bed over the double bed. Two quad share cabins (cabins 5, 6) are located at the centre of the vessel.
Staying Connected
While on board Spirit of Freedom you can enjoy access to free WiFi when the boat is in range along certain sectors of the Ribbon Reefs. While at the Coral Sea, and also the regions of the Ribbon Reefs that are out of range, the boat can only rely on a satellite phone and fax communications.
Location
Spirit of Freedom itineraries depart from Cairns
What to expect
The diving is mostly done from the dive deck, but there are two dive tenders which can be used to dive from as well. Spirit of Freedom also has electronic stabilisers, which makes her very comfortable in high seas. Nitrox is available at extra cost.
A digital camera with housing plus CD-burning service for your results are available. If you bring your own digital camera, you can use the ship's computer system for downloading and burning of your images (fee applies).
PADI advanced dive courses and PADI Nitrox certification courses are offered on request at an extra charge.
Equipment
Safety is assured with a Nautilus Lifeline for every diver
12 & 15L aluminium tanks
INT and DIN (adapters available) & universal tanks
SUBGEAR XP-3G dive computers (air and Nitrox)
All individual scuba gear items
3mm and 5mm full lengths wetsuits
Dive Itineraries
The Spirit of Freedom runs a regular itinerary of 7 Night / 26 Dives Coral Sea Expedition trips, starting from Cairns on a Monday at noon. But these can also be joined (or left) half-way via a low-level flight to and from Lizard Island, as a 3 Night Cod Hole trip (Monday to Thursday),  or a 4 Night Coral Sea trip (Thursday to Monday). These regular itineraries are interspersed by Special itineraries and expeditions focussed for example on Minke Whales, Sharks or Photography. Check out the itineraries and availabilities below.
We think…
Spirit of Freedom is a beautiful yacht – with excellent diving –and great crew and food. The Ocean View Cabins on the upper deck are our first recommendation. Cabins on lower deck are also comfortable and spacious.
Trip dates & Availability


Spirit of Freedom Cairns Extras Payable Locally
Valid until 30 June 2020
AUD
Environmental Management Charge (Reeftax) (3 & 4 Nights)
50
Environmental Management Charge (Reeftax) (7 Nights)
25
PADI Nitrox course
325
PADI Advanced course
265
Important Information
Single occupancy: Double the per person rate less AUD 150.00 per day (n/a quad cabin)
Non-divers discount: AUD 200.00 on 3 & 4 night trip, AUD 400.00 on 7 night trip
Included:
* Transfers from/to Cairns city accommodation
* Low level scenic reef flight between Lizard Island/Cairns (only on 3 and 4 night excursions!)
* Non-alcoholic beverages (Tea, coffee, water)
* Australian wine & soft drinks with evening meals
* Cabin and dive deck towels, linens
* Four chef prepared meals daily, plus snacks
* 3 day trip: up to 11 dives, 4 day trip: up to 15 dives, 7 day trip: up to 26 dives
* Use of aluminium tanks, weights, weight belts
* Australian Government Goods & Services Tax
Not Included:
* Environmental management charge
* Fuel surcharges
* Diver evacuation insurance is highly recommended (e.g. DAN)
Special payment and cancellation charges apply for this operator
Pricing / availability enquiry