Introduction
Location
Accommodation
Diving
Pricing & Schedules
Enquire Now
Adrenalin Dive are Townsville's longest-running diving and snorkeling provider offering day trips and liveaboard trips to the central section of the Great Barrier Reef, the Yongala Wreck and the Museum of Underwater Art (MOUA).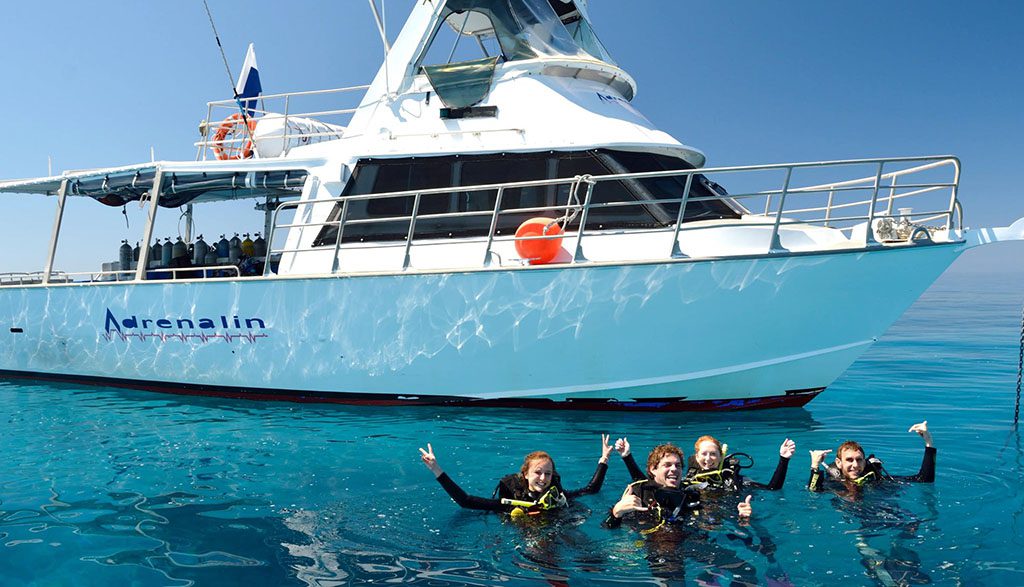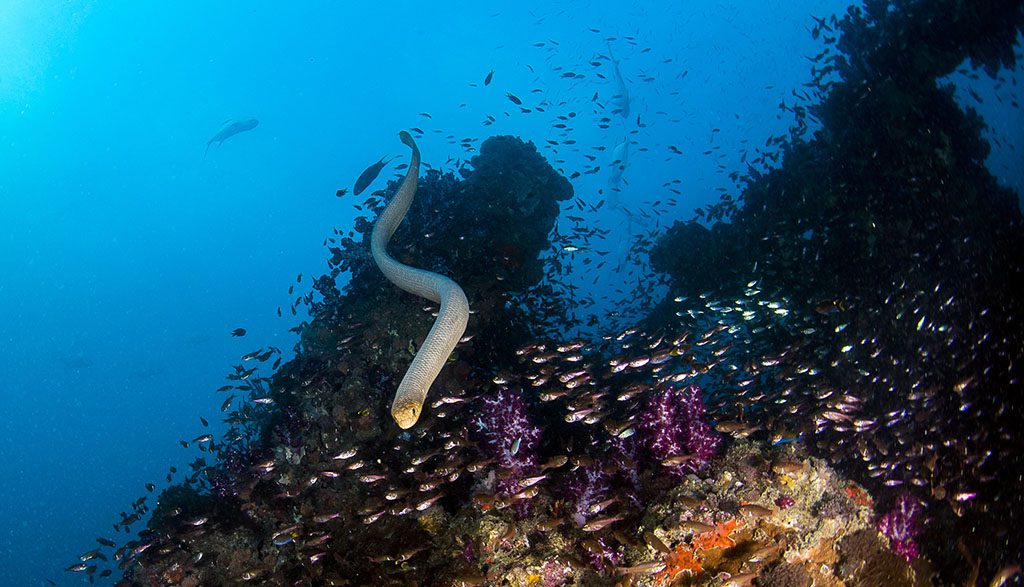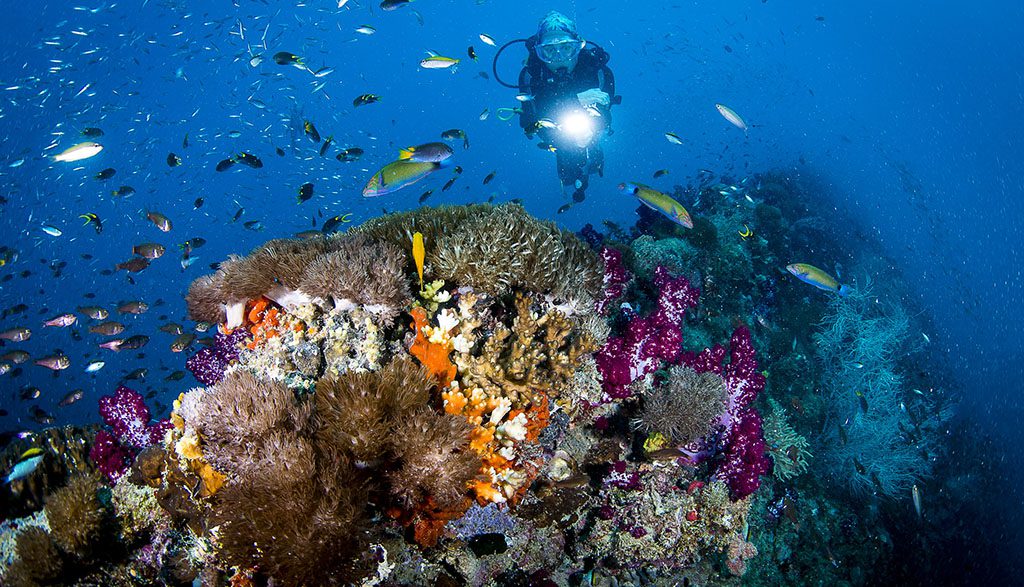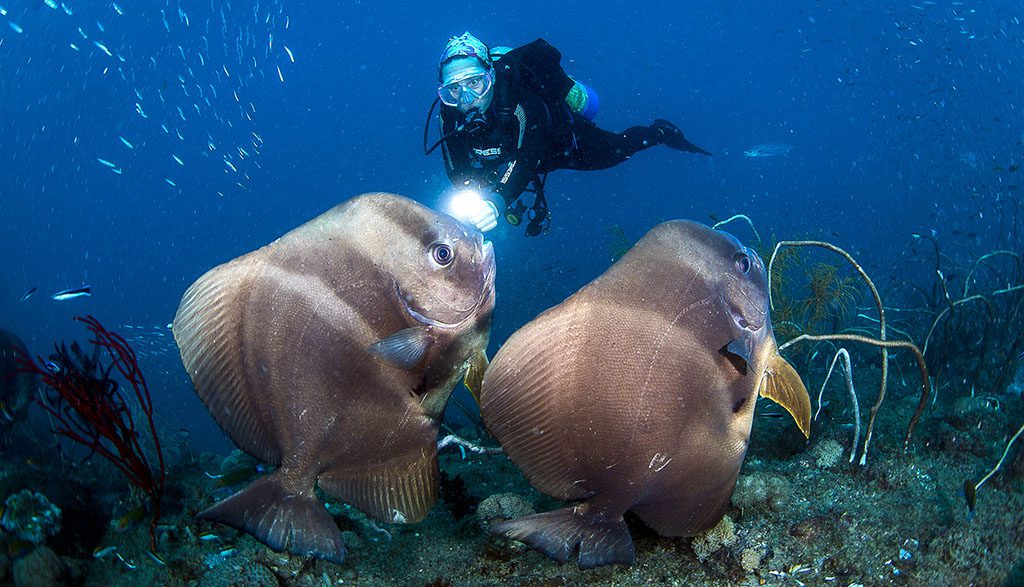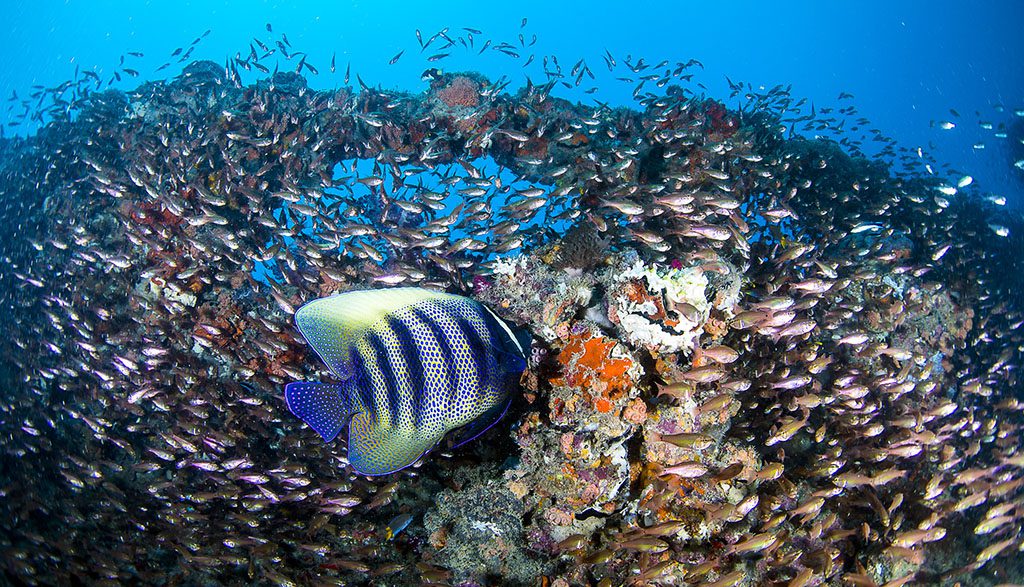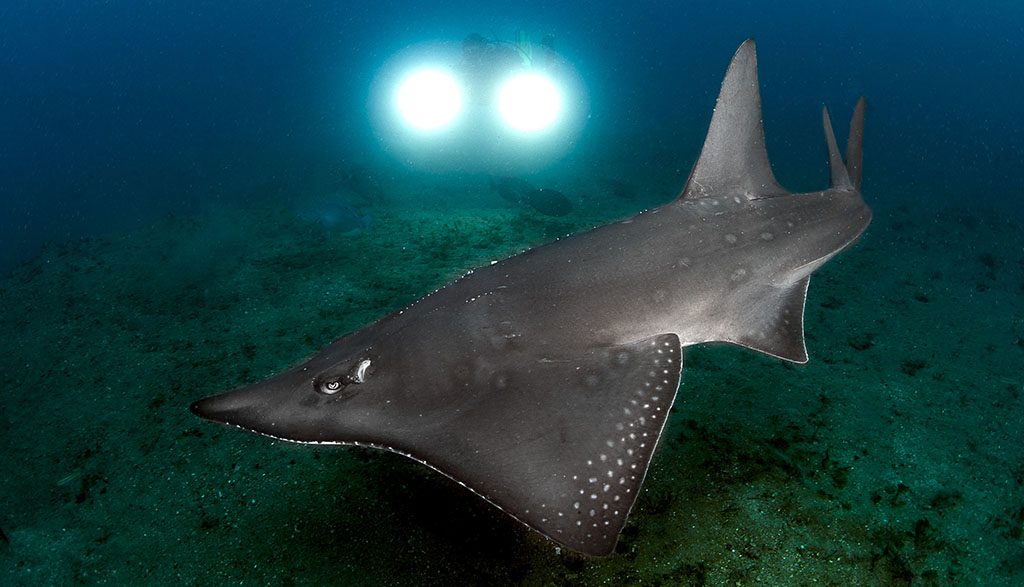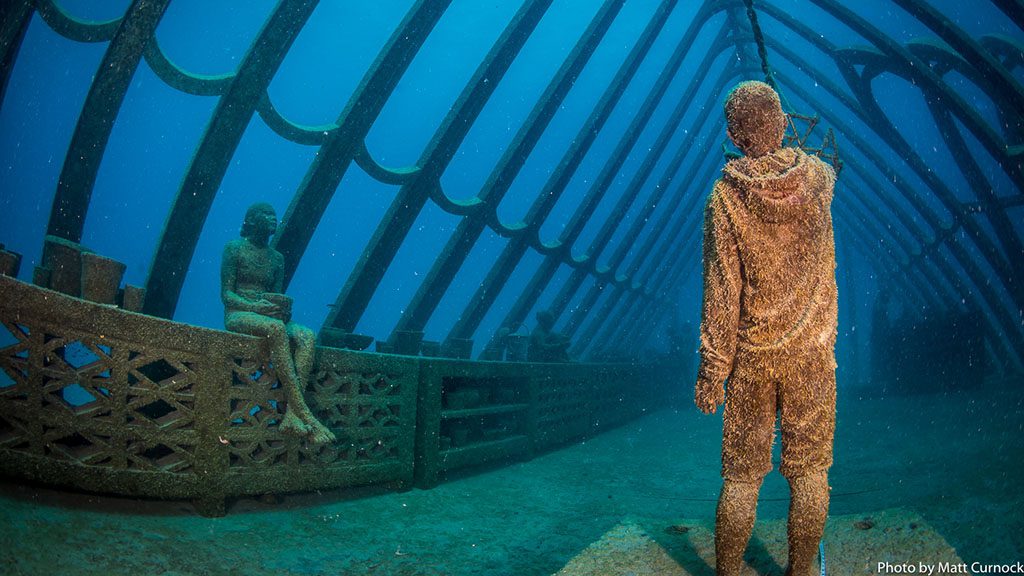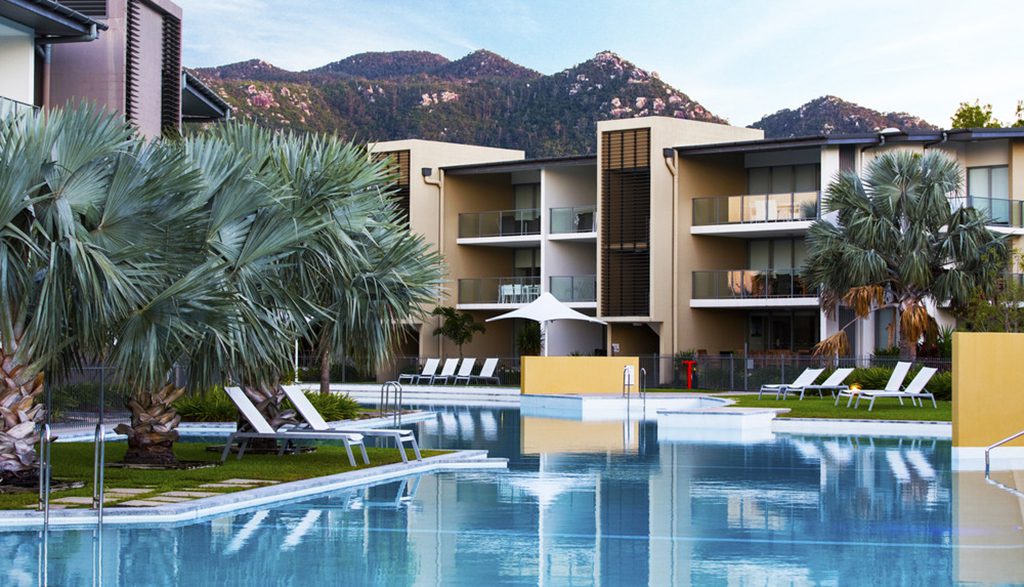 The Central Section of the Great Barrier Reef is a little further off the Queensland Coast than other sections and as a result, has some of the best sites of the whole Great Barrier Reef.
Adrenalin Dive (formally known as 'Adrenalin Snorkel & Dive' as they also take snorkelers) offers trips that are ECO-certified by ECO Tourism Australia, working with Australian conservation groups, researchers and the Great Barrier Reef Marine Park Authority to educate the community and monitor the reef.
Adrenalin Dive are located in Townsville, with day trips departing from both Townsville and Magnetic Island. Liveaboard trips depart Townsville.
Land based day trips
Diveplanit can package land-based trips with Adrenalin Dive based on beautiful Magnetic Island, staying at Peppers Blue on Blue Resort, conveniently located, just a 2-minute walk to the marina.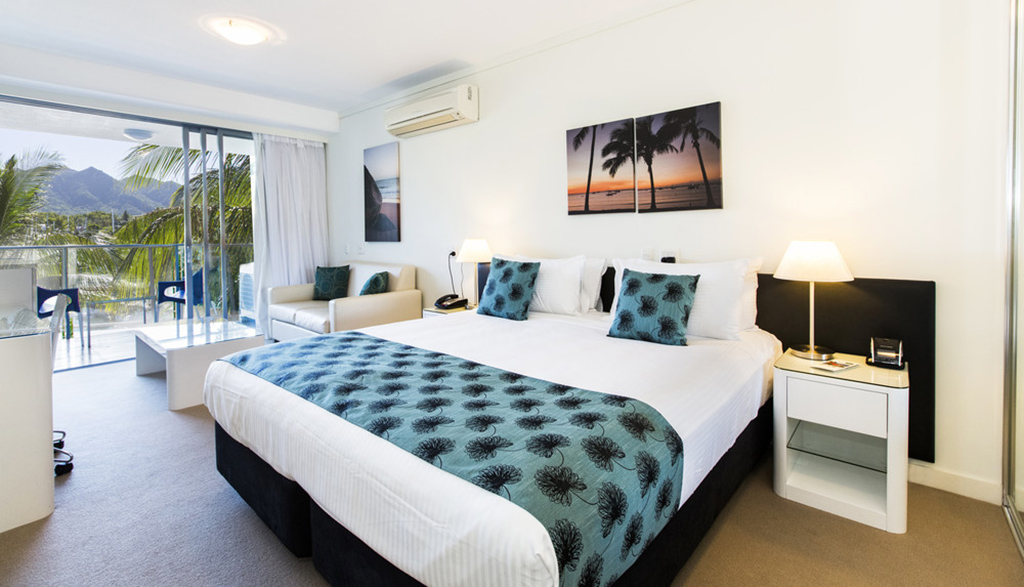 Liveaboard trips
Adrenalin Dive also offer liveaboard diving aboard the MV Sea Esta, with double, twin and quad-share air-conditioned cabins and shared facilities. It has a large, fully equipped dive deck that provides easy access in and out of water for divers and snorkellers. It also features a BBQ and entertainment deck where you can relax and mingle with your fellow crew/passengers in between dives.
Adrenalin offers 2-night and 3-night trips diving the Yongala and central Great Barrier Reef, with a couple of additional Special Trips each year, including a 4N/4D Wreck and Reef trip over the Easter weekend, and a 4N/5D Coral Spawning trip in November.
The central section of the Great Barrier Reef offers some of the best spots for diving and snorkelling, and Adrenaline's crew will select the best sites to visit on the day based on weather conditions.
The main attraction on the central Great Barrier Reef is the Yongala. This 110 metre-long wreck sank during a cyclone on March 23rd 1911, with the loss of all 122 people aboard. It was not until 1958 that the wreck was first dived and due to its remote location, it has remained mostly untouched. The wreck begins 15m below the surface and extends to 29m. Protected under the Historic Shipwreck Act (1976), the artifacts, marine life and variety of corals that cover the wreck are second to none, Red Bull names it the best wreck for sea life.
Often seen are turtles, olive sea snakes, giant trevally, Queensland gropers, eagle rays, mantas, sharks, thousands of tropical fish and in the cooler months, Humpback Whales.
Peacock Bommie at Davies Reef rises from depths of over 30m up to 5m from the surface. Schools of fusiliers, fairy basslets and snappers explode around you, as larger pelagic fish cruise past. Waft away clouds of glassfish to uncover pipefish, cleaner shrimp, and count the number of coral cod.
Vic's Patches on Keeper Reef or Fish Bowl offers tantalising swim-throughs that see beams of light revealing delicate nudibranchs, camouflaged frogfish, giant pufferfish and wide-eyed cave dwellers peeking up through the dark.
The North Face of Wheeler's Reef offers an action-packed drift dive for Advanced or training Adventure Divers to cruise at 20m past schools of humphead parrotfish and huge Spanish mackerel, whilst spotting wobbegongs in the sand as the occasional grey reef shark watches on.
The Museum of Underwater Art (MOUA) is the latest work of underwater art by world-famous sculptor Jason deCaires Taylor. The first in a series of installations on this part of the Reef is the Coral Greenhouse.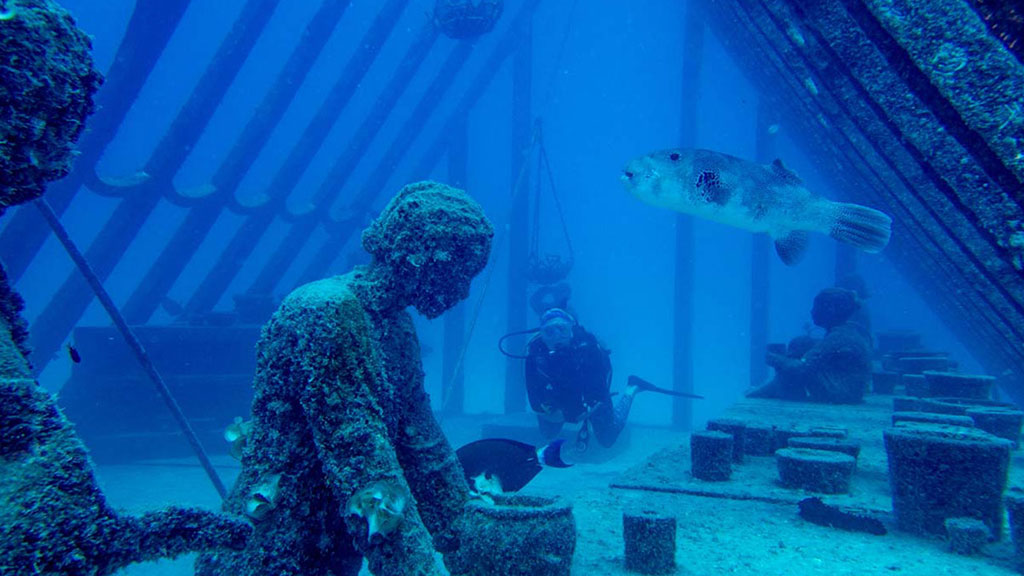 Pricing for Adrenalin Dive and Magnetic Island
Valid until 31 March 2024
AUD
7 Nights at Peppers Resort on Magnetic Island, 2 x Great Barrier Reef & MOUA dive days, 2 x Yongala Dive Days
2940
Pricing includes accommodation on a twin share/double basis. Dive days include 2 certified dives, tanks, weights, morning and afternoon tea, buffet lunch, MOUA and Mooring fees, Reef Ecology talks to enhance your experience.
The per person pricing above is indicative only as Peppers Resort has dynamic pricing. We can give you a price (and availability) for any combination of nights/dives you wish to undertake, which will include any discounts due to you as part of that package, and any exclusions, or items payable at the resort. Please use the [Enquire Now] tab to give us your exact requirements and we'll give you the best deal we can.
Pricing for Adrenaline Dive's Sea-Esta Liveaboard
Valid until 31 March 2024
AUD
4 days, 3 nights, 10 dives - double cabin
1055
4 days, 3 nights, 10 dives - twin share cabin
1020
4 days, 3 nights, 10 dives - quad share cabin
985
Pricing includes accommodation on a quad/twin share/double basis, a total 10 dives, (including two on the SS Yongala), weights, air tanks, all meals, unlimited tea, coffee and water, and EMC charge. (SeaEsta is BYO).
The per person pricing starts at 3 nights. There are four and five night special trips arranged, plus Minke Whale trips in season. Please use the [Enquire Now] tab to give us your preferred dates and we'll give you the best deal we can.