With a slew of half-price flights starting on the 1st of April, the pressing problem for many now is… 'where to go?'
For Victorians, the stimulus package will see 50% discounted flights from Melbourne to three Queensland destinations including Gold Coast, Cairns and Sunshine Coast. Travelers departing from Sydney can add the Whitsundays to these three destinations thanks to low-priced flights to Hamilton Island and Proserpine Airports.
For divers, we think this is the perfect excuse to visit Cairns and rediscover the Great Barrier Reef. Here are 3 reasons to take a short break in Cairns: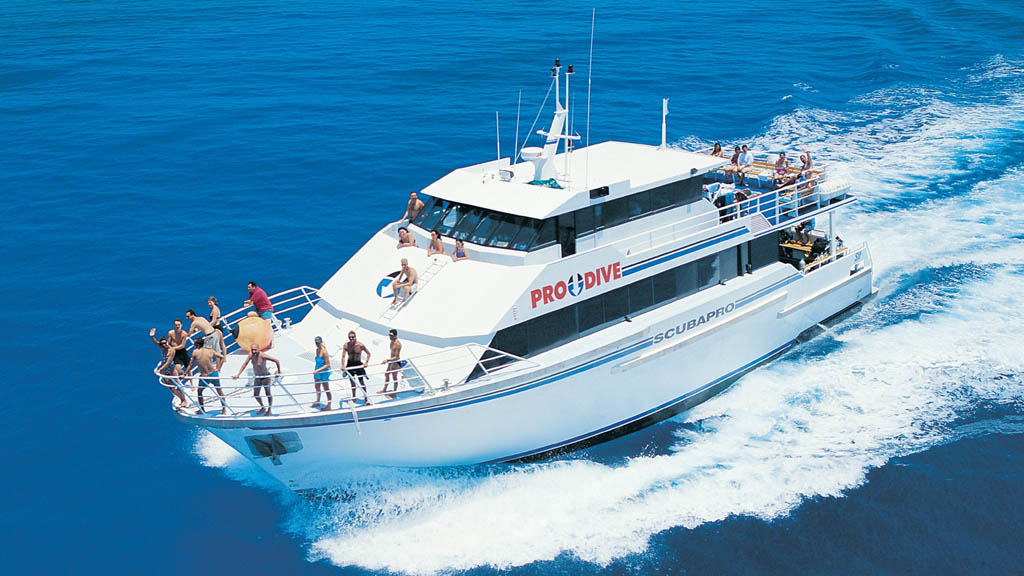 1. Have a sleepover on the Reef with Pro Dive Cairns
Pro Dive Cairns operates three liveaboards named "Scubapro 1, 2 & 3" which operate 3 day/2 night trips to the Great Barrier Reef 4 times a week. Each vessel takes no more than 32 guests and you will always find a mixture of experienced divers and dive students on board – also suitable for snorkelers.
The 3-day trip includes 11 dives, including two-night dives, as well as some great snorkeling on a variety of Pro Dive's 19 Outer Reef dive sites over four magnificent reefs: Flynn, Thetford, Milln and Pellowe Reefs. Diving at different times throughout the day, you will be able to encounter an amazing diversity of marine life including giant clams, turtles, stingrays, reef sharks, an incredible variety of tropical fish, spectacular coral formations and consistent underwater visibility. The 3-day trip costs AUD 920 pp twin share.
2. Try Fluoro Diving and Sharks in the Dark with Divers Den
Divers Den offers 2-day and 3-day liveaboard trips to the Great Barrier Reef, departing every Friday and Saturday onboard OceanQuest. With 14 permanent moorings, visiting a variety of sites at Saxon and Norman reefs, and selected sites at Hastings Reef, you'll get to dives wide variety of sites.
And after dark… with a special mask filter and torches, you'll see a whole new underwater world as coral and other marine life light up around you like neon. Be amazed as their natural bio fluorescent properties are brought to life in pops of yellows, purples, pinks and greens. Another nightlife activity offered onboard OceanQuest is the Sharks in the Dark experience, where you can snorkel or dive with reef sharks, attracted to the vessel's lights. 2-day/1-night stays start at AUD 630 pp twin share. Add on a Fluoro Dive for $50.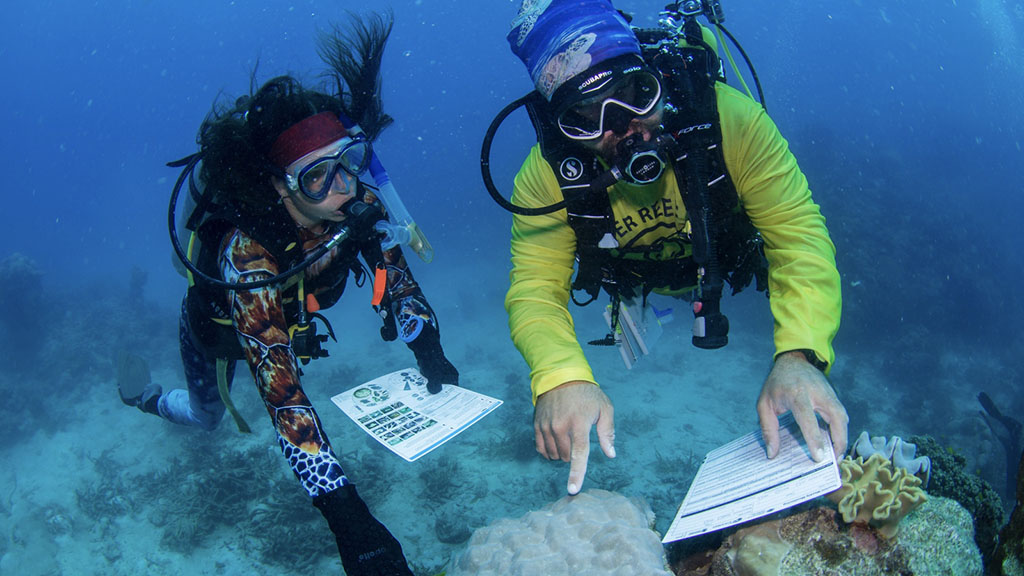 3. Become a coral nurturer for a day with Passions of Paradise
Experienced divers can now join conservationists assessing reef health on the Great Barrier Reef with a new tour launched in Cairns by Passions of Paradise. The eco-certified family business has stepped up its reef nurturing and monitoring programs during the COVID-19 pandemic while passenger numbers were low, and are now inviting divers to join them.
The Passions of Paradise Master Reef Guide will take small groups of up to eight people on the citizen science program each Friday. The activity is available only to experienced divers and involves surveying reef locations to monitor the health of corals and marine life. Participants will complete Eye on the Reef sightings network submissions and Rapid Monitoring Reports for the Great Barrier Reef Marine Park Authority. Divers will also monitor the coral planting undertaken through the Coral Nurture Program which is being supervised by the University of Technology Sydney.
The experience is part of a full-day tour to two outer Great Barrier Reef locations onboard the luxury sailing catamaran Passions III and includes two dives. The Reef Tour and Eco Experience is $399. Ask us about Passions of Paradise dive/stay packages in Cairns.