As we put together our dive bucket lists, we'll often seek out far-flung exotic places like Truk Lagoon, Palau, Raja Ampat, and many others that involve several flights with bad connections. But what about the exotic diving that's practically on our doorstep? Fiji is the soft coral capital of the world, with several exciting shark dives, and it is only a three and half hour flight from Australia's Eastern Seaboard.
Fiji has shark snorkels, manta snorkels and wrecks in it's easily accessible Yasawa Islands, stunning reefs such as Rainbow Reef and the Great White Wall in Taveuni and awesome drift dives like Vatu Express and Instant Replay in Bligh Waters, accessible from the main island.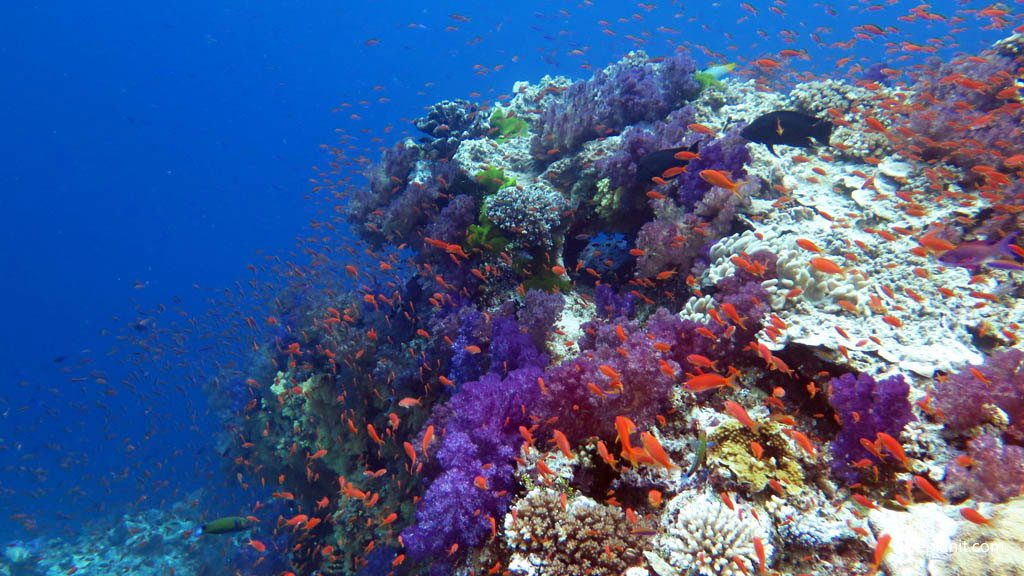 Perhaps the reason Fiji is often overlooked as a dive destination is because of the great job Fiji Tourism does promoting it as a family-friendly group of islands surrounded by white sandy beaches like those you will find in the Mamanucas. But Fiji is volcanic, with dramatic landscapes above and below water, steep drop-offs and many of its islands have large fringing reefs. And the fact that it's family-friendly is a bonus – why not take the family on your next dive trip? I expect they'll thank you for a trip to Fiji!
Though we all know Fiji as the soft coral capital of the world it's not all about soft corals – it's a mix of pretty underwater landscapes and adrenalin rush. Take Beqa Lagoon as an example. It's famous for its two quite different shark dining establishments: The Cathedral and The Bistro. But the barrier reef that surrounds Beqa Lagoon has over 100 kilometres of stunning coral reefs, and a wreck – more than enough to keep you very busy for over a week.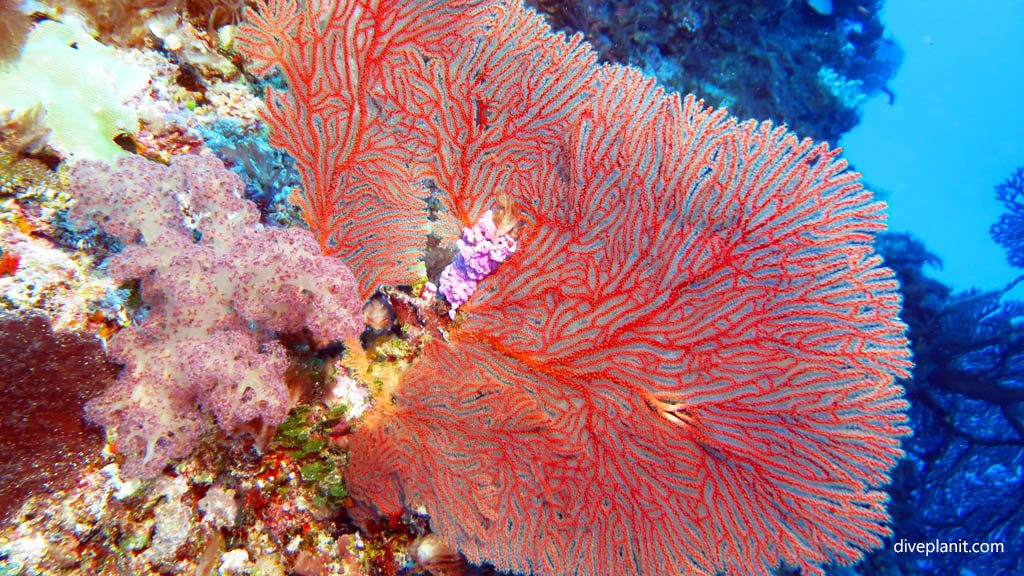 The Yasawa Islands now has two shark dives and a shark snorkel, including the spectacular 'Awakening Shark Dive' at Barefoot Kuata, stunning coral walls such as Sea Fan City, and plenty of family-friendly resorts.
Down in Kadavu, there's the great Astrolabe Reef, where you can drift along walls with pelagics, and snorkel in sheltered bays with Mantas. Whilst over on Taveuni there are dozens of dive sites on the Rainbow Reef including that world-famous site the Great White Wall.
To pack in some variety you can take a trip aboard one of Fiji's two liveaboards: the Nai'a and the Fiji Aggressor. They visit a number of spots in the Koro Sea, which is also on the migratory route of pods of dolphins and four species of whale. Finally arcing across the top of Fiji is the largely unexplored Great Sea Reef – the third-longest barrier reef in the world.
So with Fiji being just a 'one-movie' flight away, and the best dive destinations either a short internal flight, a ferry ride or a couple of hours' car transfer away, you can spend a lot less time getting there and more time diving there, than at some of the more far-flung exotic dive destinations.
So don't overlook Fiji thinking something this close can't be that good.
If you liked this post, you might also like Seven Great Ways to Dive Fiji.