Introduction
Some of the best soft corals in Fiji can be found on the reefs and bommies to the north west of Viti Levu off the coast of Rakiraki diving in Vatu-I-Ra and Bligh Water. You only have to glance at the Google maps terrain view to see just how many reefs and hence dive sites there are to be explored by newbie and experienced divers alike in this pristine pollution-free, nutrient rich, environment.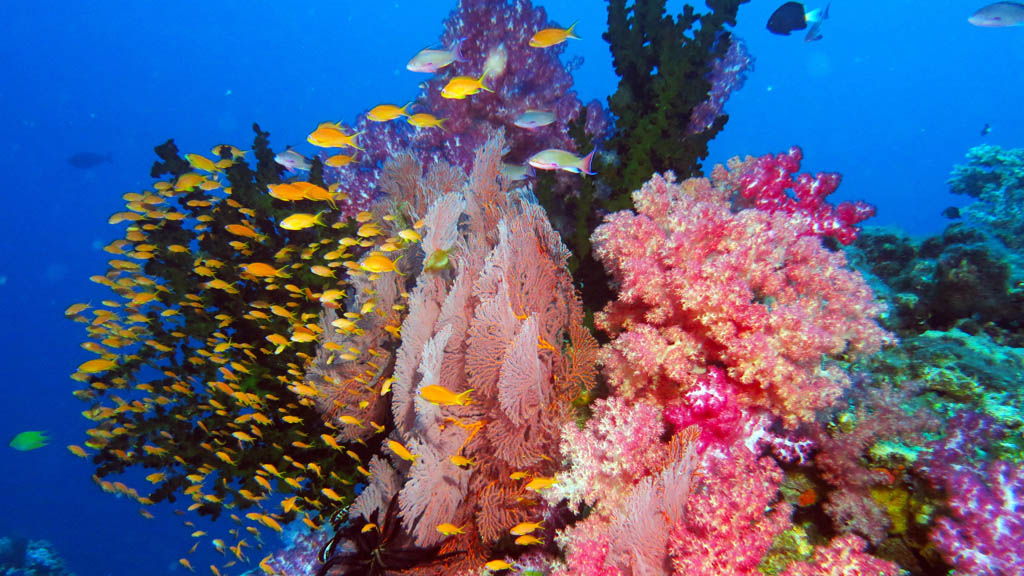 There are a number of sheltered reefs immediately adjacent the resorts, plenty of isolated soft coral covered stacks in the loop of Vatu-i-ra and more on Midway Reef between the two.
The local dive operators have named a few dozen sites and should be given awards for the most imaginatively, yet appropriately named, dive sites – check out Wheatfield, Vatu Express and Instant Replay as examples.
The Bligh Water area gets its name from Lieutenant William Bligh (of Mutiny on the Bounty fame) who sailed between Viti Levu and Vanua Levu in May 1789 at the beginning of a 3,618 mile journey from Tofua to Timor after being set adrift in a 7m open boat but the mutineers. (The local Fijians weren't as friendly then as they are now – so he gave the coast a pretty wide berth).
The fact that he could do it in an open boat is testament to the relative tranquillity of the waters, which are easily accessible from the Wananavu and Volivoli Beach Resorts. Only the Nai'a has 7 day itineraries through Bligh Water – and beyond down to as far as Kadavu.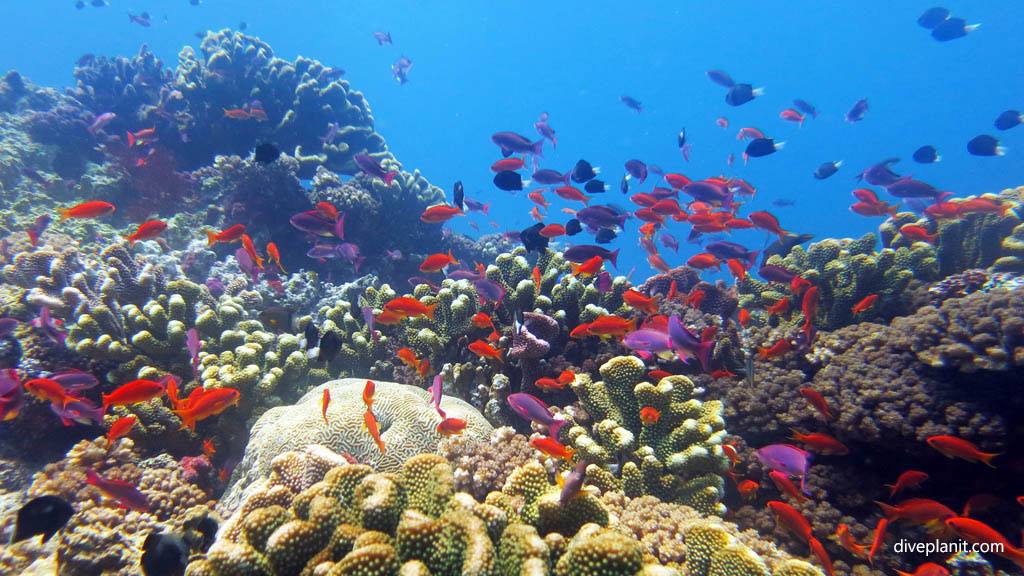 Location
On the northern tip of Viti Levu, Rakiraki is a 2½ hours scenic drive from Nadi airport.
Dive operations at Volivoli are run by the very experienced and knowledgeable Ra Divers team. Read more about their operation at the link below.
Dive Wananavu Fiji also package accommodation and dive tours.
Dive Resorts
Liveaboards
Dive Sites
There are dives on the local reefs, which boast large schools of large fish and reef sharks, as well as a great variety of your usual reef suspects in interesting and colourful terrain.
Some of the most popular sites are in the fascinating Vatu-i-ra Passage. These sites are a mixture of walls, bommies and drift dives, all of which are teaming with life and colour. The sites all have individual characters, and the imaginative names describe them well.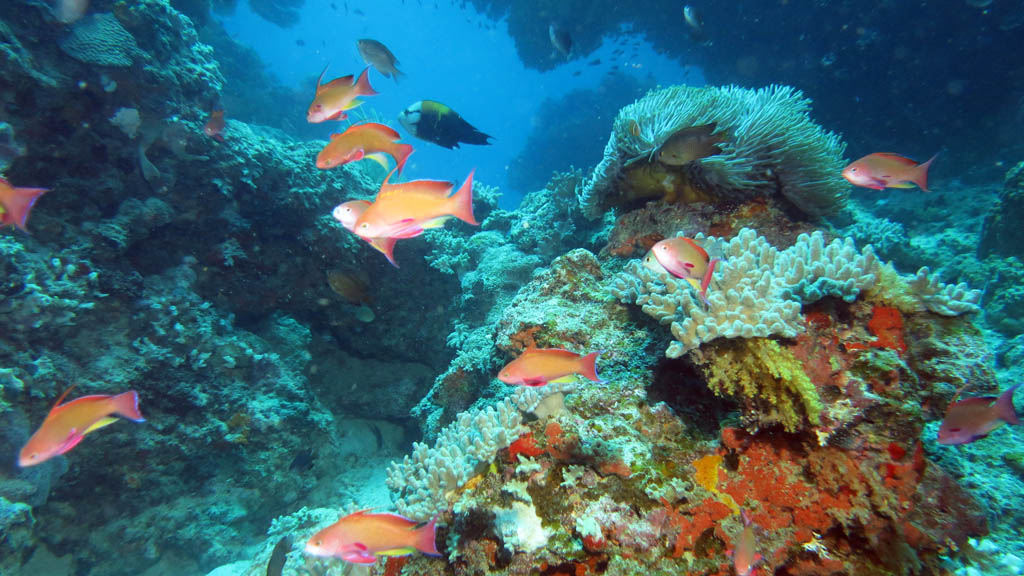 There is also wreck diving: the Papuan Explorer, a popular wreck dive situated in 20 meters of water, is a steel freighter deliberately sunk in 1987 to create Fiji's largest and most accessible wreck and artificial reef teeming with marine life.
The whole area unquestionably contains some of the most colourful diving in Fiji, both in terms of the soft coral and sponges, but also the sheer numbers of reef fish teeming around the coral heads. Don't take our word for it: check out some of the sites via the links below.
Dive Sites
Where to Stay
Volivoli Beach Resort is home to the Ra Divers team and a great place from which to explore the reefs to the north and west of the northern tip of Viti Levu. Their 3 boats have capacity for up to 36 dive guests daily, and Volivoli Beach Resort can accommodate groups, couples and families wanting to take advantage of the spectacular diving available.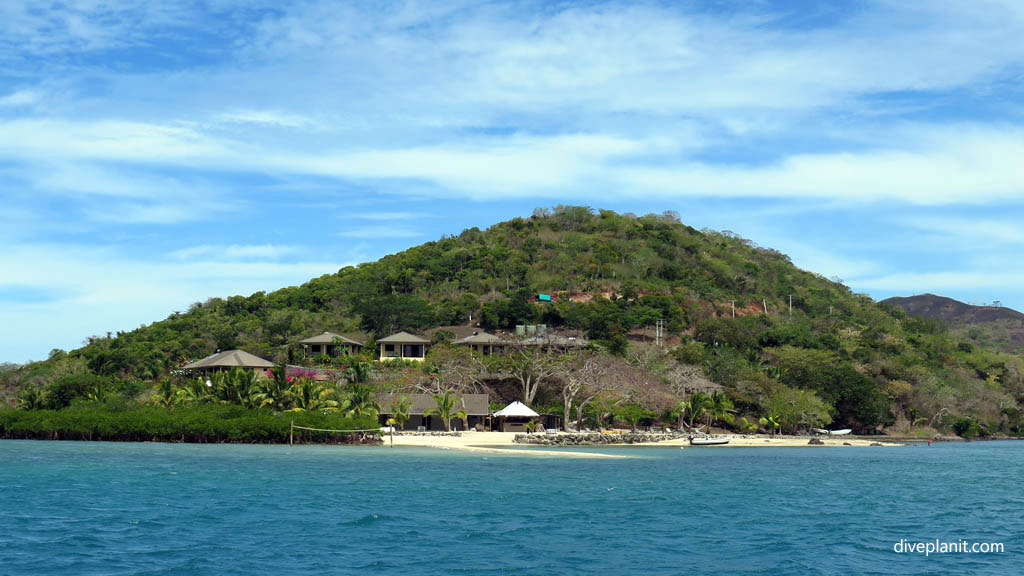 All the accommodation is en-suite, fully air-con'ed, fully screened and spacious. Some even have kitchens with washing machines – not that you'll be dining in much – but it provides a spacious area for camera soaking, cleaning and recharging.
Outside the generous covered veranda makes for another area to get your gear together, and there's a drying line for swimmers and suits.
Wananavu Resort similarly have the Dive Wananavu Fiji PADI 5* Dive Resort on site and similar accommodation options. For groups there's the Villa Vanua which sleeps up to 10 guests, in four large bedrooms, (with three bathrooms) and has a full kitchen that opens out to an open plan dining and lounge area with state of art audio-visuals.
Where to Eat
The Nuku Bar Resturant at Volivoli is open all day for breakfast, morning tea, lunch, afternoon tea, early drinks, dinner and late drinks. It's the one stop shop for all food and beverages and has a great selection of local, traditional New Zealand, and international dishes. The bar also has draught beers and a good selection of regional wines.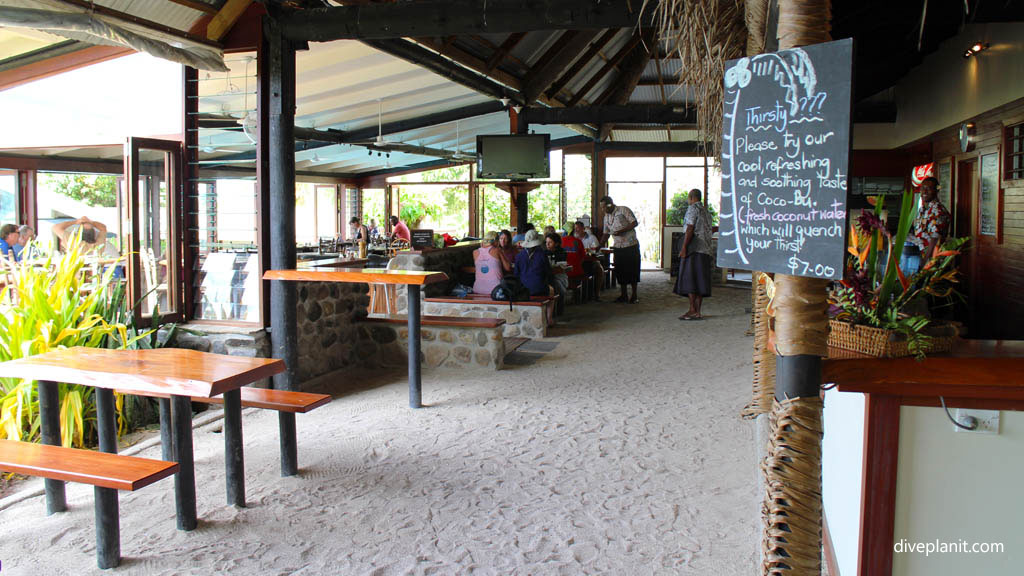 There is a Meke once each week, and you'd be crazy to pass the Kava Bowl without having a couple of social cups, on the evenings it's available.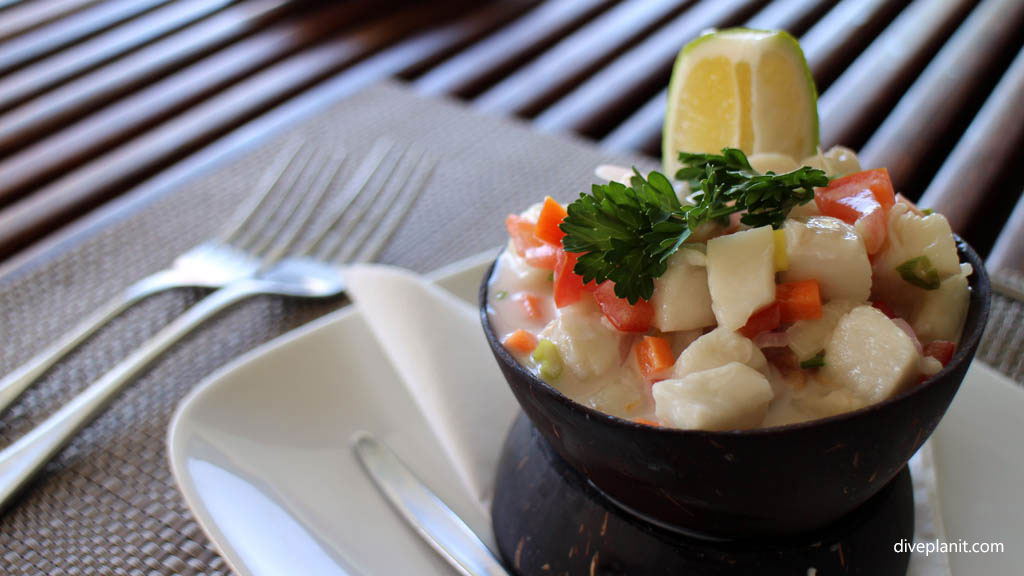 Other Activities
After a three-tank diving day you'll probably just want to chill in the bar, around the pool or on your veranda.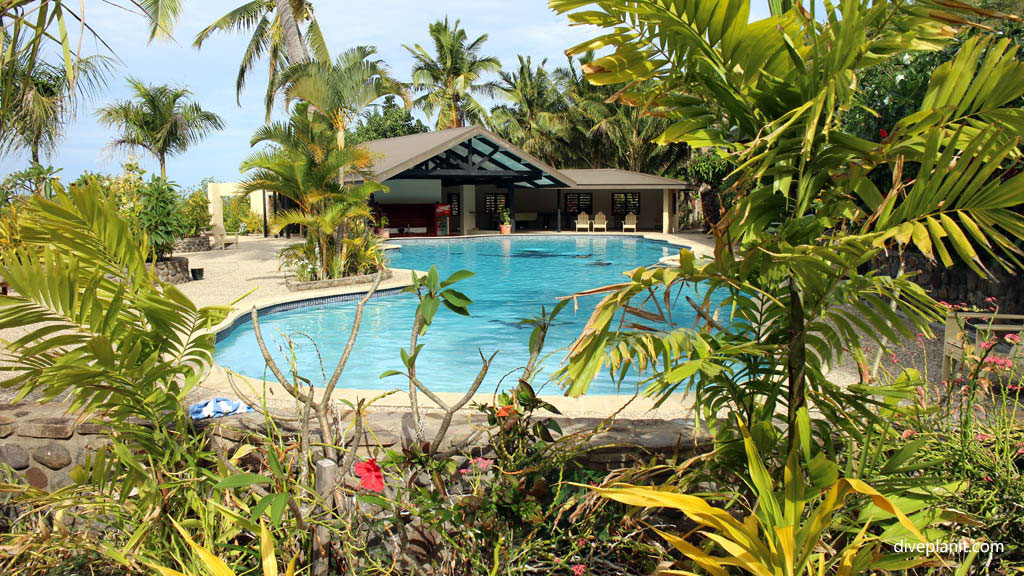 If you are feeling really indulgent, you can check out the resort's Spa menu and treat yourself to a spa with a spectacular view of the bay.
If you decide on a day off, you should grab a kayak and snorkelling gear and explore the bay. The guys in the dive shop will tell you the best places to go.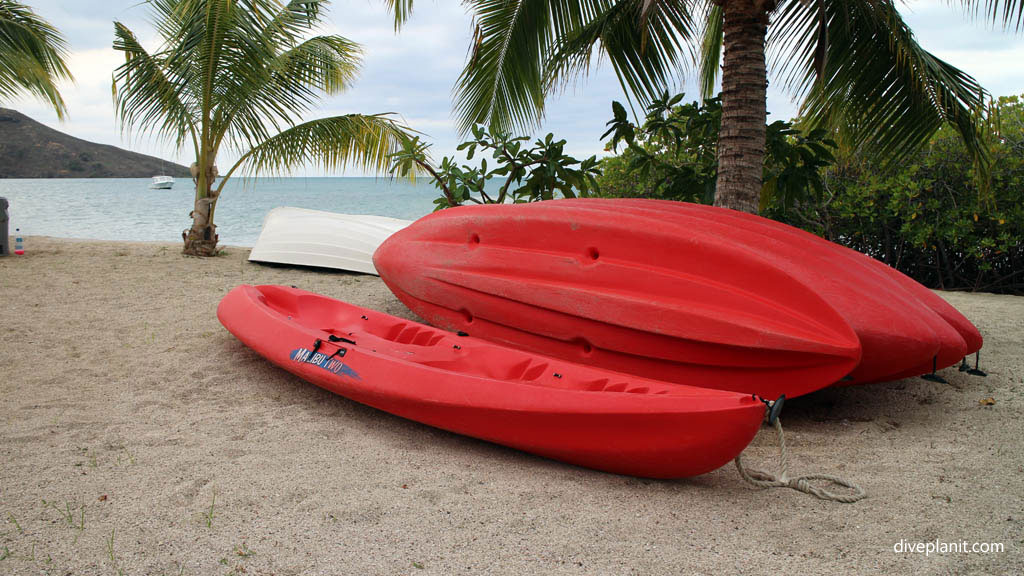 A village trip is usually on offer, which will include a Kava Ceremony welcome and an educational tour. Alternately, head out with a picnic to one of the many secluded and pristine white sandy beaches and enjoy a bit of solitude.
Getting There
Both Volivoli Beach Resort and Wananavu are ten minutes from Rakiraki on the Kings Highway (that runs along the Viti Levu's northern coast). Rakiraki is about 2½ hours from Nadi. Check with the resort to see if you can get the transfers as part of the package.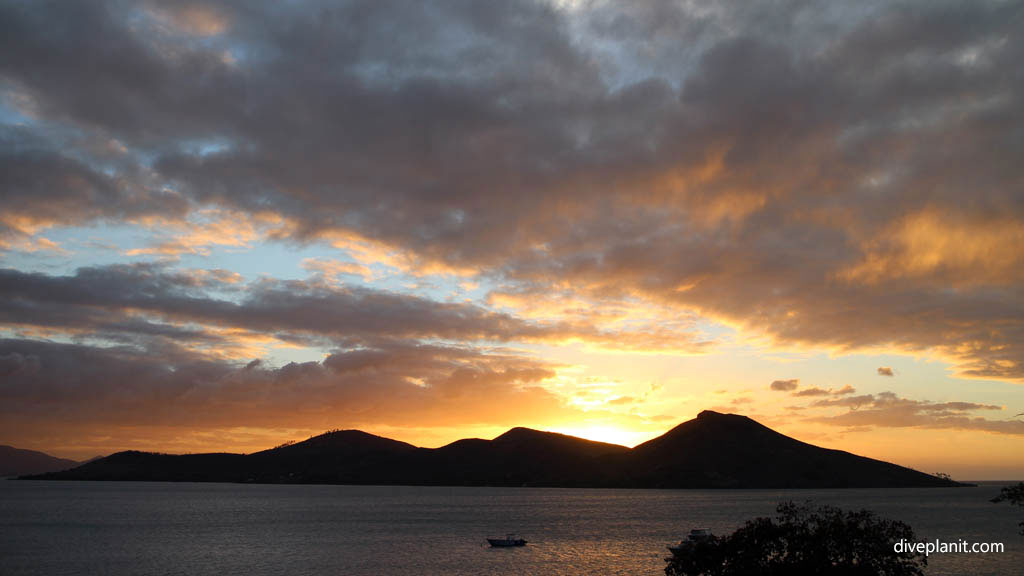 Pricing / availability enquiry