In Australia we're a bit spoilt for choice when it comes to diving – not only on our own shores, but in the surrounding Pacific and Coral Triangle nations. Here's our pick of Great Dive Sites from all around our Region: a variety of unique natural features or environments, and a couple of great wrecks – all with easy access from Australia.
Mirror Pond, Russell Islands, Solomon Islands
The Solomon Islands is best known for its many WWII wrecks of everything from planes to submarines and ships. Many lie at the unfathomable depths of Iron Bottom Sound (named for the amount of metal down there), while many more are scattered around the fringing reefs and shallow lagoons, all of which provides exceptional, and easy diving.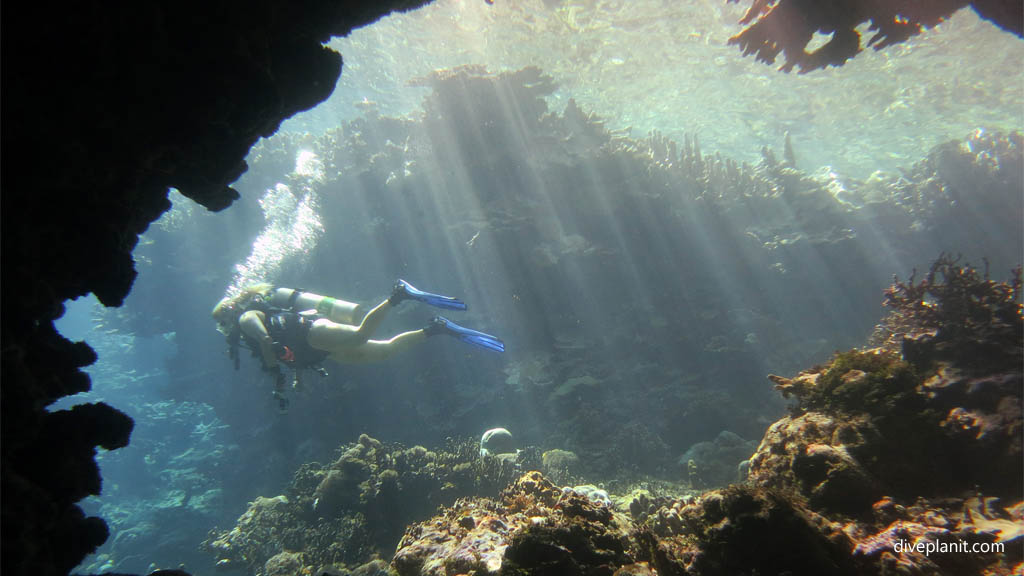 Mirror Pond, however, is not a wreck. It is a sub-aquatic passage that ends in a chamber where you can surface in an ocean water pool surrounded by over-hanging jungle. The sunlight plays atmospherically creating magical scenes inside. After surfacing in the jungle, explore the many swim throughs that lead to a beautiful coral wall, where you might be lucky enough to find a pygmy seahorse on one of the giant gorgonian fans.
Visibility: +30 m
Depth: +20 m
Ability level: min. Open Water, Advanced recommended.
There are no dive resorts in the Russell Islands, so it's best to take a trip with a liveaboard such as the MV Taka, whose itineraries include the Florida and Mary Islands.
Great White Wall, Taveuni, Fiji
Fiji is known as the soft coral capital of the world, though of course there are many hard-coral reefs around Fiji too. On Fiji's Rainbow Reef off the coast of Taveuni, the Great White Wall is Fiji's most famous soft coral reef dive: a vertical wall covered in soft white coral descends as far as the eye can see.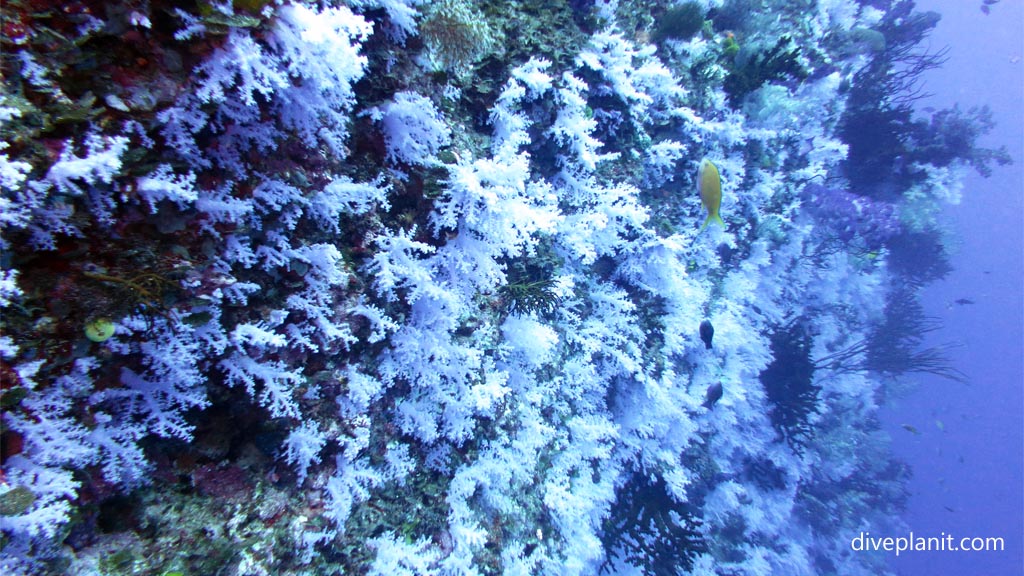 The wall is just one part of the dive site which includes coral covered ridges, bommies and swim throughs, all of which attract colourful reef fish.
Visibility: +20m
Depth: +20m
Ability level: min. Open Water, Advanced recommended.
The site is dived by many of the dive resorts on Taveuni, including Taveuni Dive Resort, who know the Rainbow Reef like no other operator in Fiji, but is also on one of the itineraries of the small cruise ship Reef Endeavour (owned by Captain Cook Cruises Fiji), which allows divers to visit a number of different sites throughout Fiji on a single trip.
USS Tucker, Espiritu Santo, Vanuatu
Vanuatu is known equally for its wrecks – big and small, and its easily dived colourful reefs.
The USS Tucker was a WW2 destroyer which struck an American mine and sank near the west point of Aore Island, off Espiritu Santo. At 104m long, both the stern and bow are clearly recognisable as parts of the 'wreck' standing upright on the flat bottom.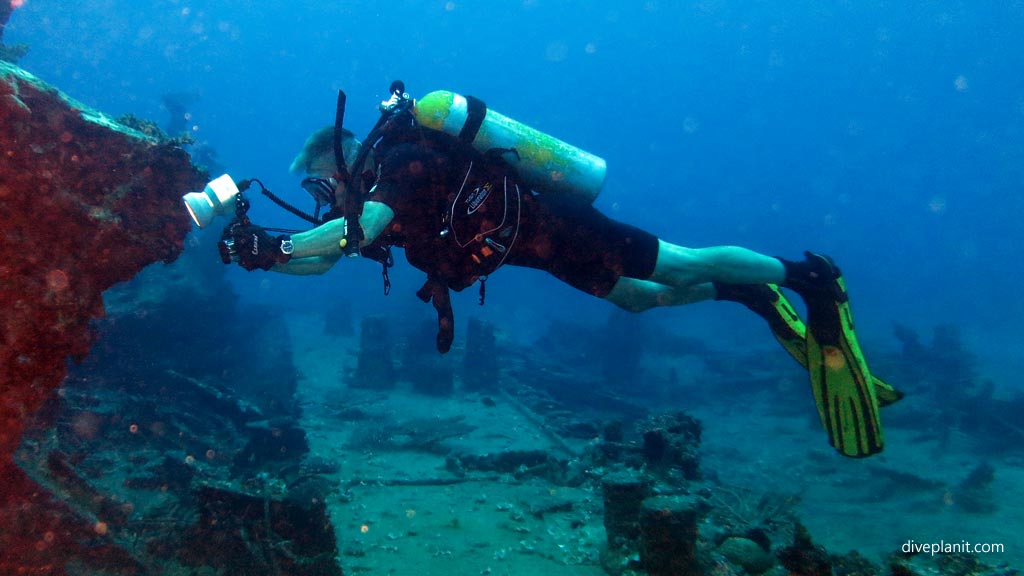 There are lots of places where you can shine a light into the nooks and crannies, the beam lighting up a myriad of very surprised and colourful fish – momentarily held captive by the light. Diving the USS Tucker, it's possible to envisage, that fateful moment, the explosion and violent aftermath that transitioned quickly to a silent watery world.
Visibility: 20m
Depth: 24m
Ability level: Advanced Open Water
Santo Island Dive, Absolute Adventures and Aore Adventure Sports and Dive based around Luganville, have access to all the best dive sites around Santo – which is also famous for the SS President Coolidge and Million Dollar Point dive sites.
Sardine Reef, Raja Ampat, Indonesia
Raja Ampat, the large area of ocean to the east of West Papua's Bird's Head Peninsula, Indonesia, contains over 600 islands, and probably even more dive sites. Picking one is hard, but Sardine Reef – an oval-shaped underwater hill on the east side of Kri makes for an easily accessible and representative 'sampler' of the Raja Ampat experience.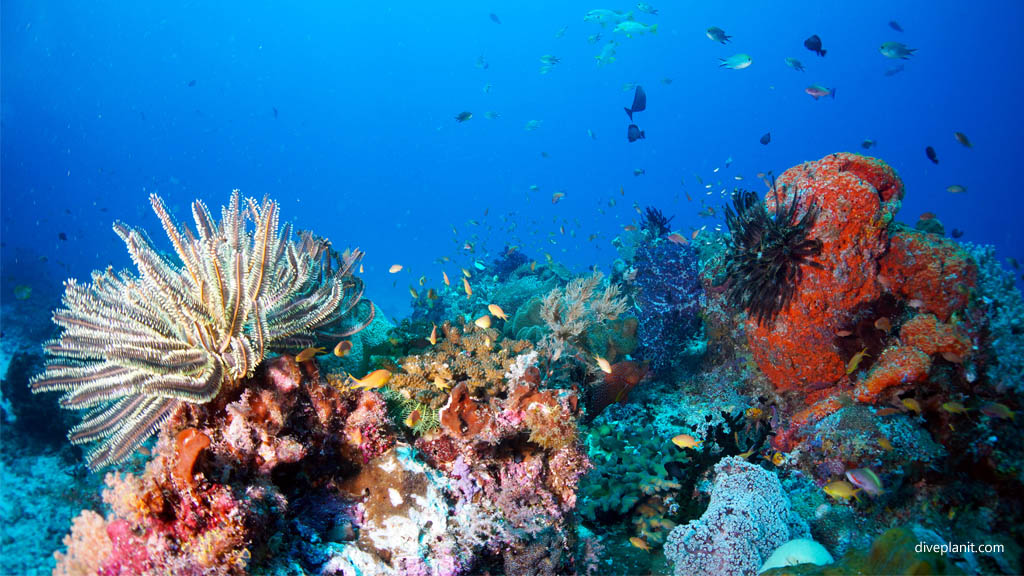 Soft coral, gorgonian fans, black coral bushes and slopes of coral heads populate the whole Sardine Reef area and large schools of fusiliers, sardines, damsels, bannerfish, butterflyfish, sweetlips and snappers frequent the site, picking tasty morsels out of the current. The pelagics often visit too, with barracuda, giant trevallies and a variety of reef sharks cruising through the site.
Visibility: +30m
Depth: 5-25m
Ability level: Open Water
There are many liveaboards and dive resorts offering diving in Raja Ampat. Selecting a resort over a liveaboard will give you a more culturally authentic stay, and also your hard-earned dollars will more directly benefit the local communities. The Raja Ampat Dive Resort has all the necessary creature comforts and access to a wide variety of dive sites.
USAT Liberty Wreck, Tulamben, Bali, Indonesia
Indonesia's 7000 islands span one eighth the way around the globe and represent the base of the Coral Triangle. Indonesia has a dozen different diving regions, each with dozens of dive sites, some more challenging than others.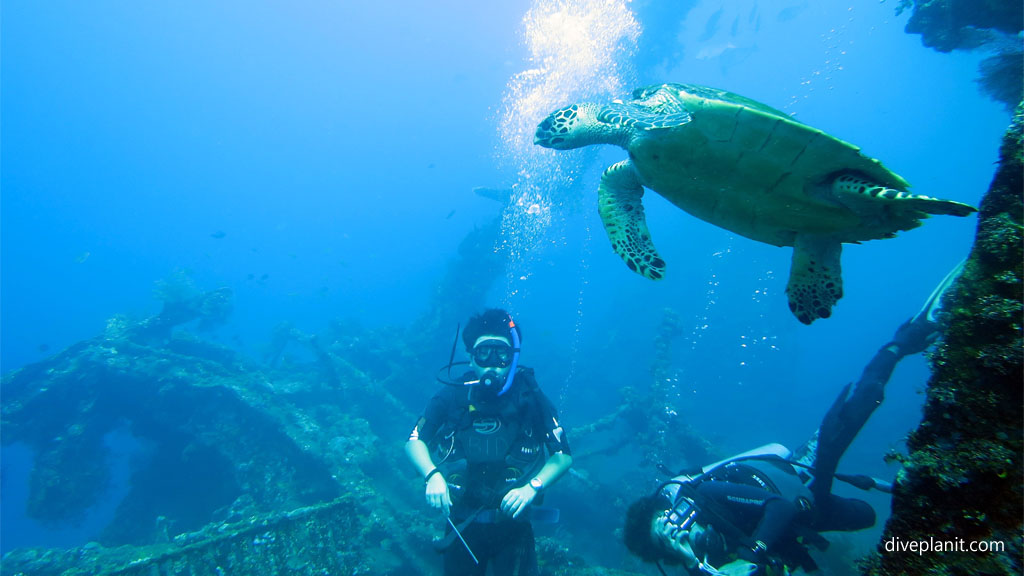 The USAT Liberty is an easily accessed shore dive on Bali, with hardly any current it's suitable even for the absolute beginner. No longer recognisable as a 124m ship, it's more like a reef built on a metal rather than rocky substrate. Fun to explore, every section has its own special marine inhabitants, sweetlips and batfish hover motionless in every sheltered spot, potato cod have their own cleaning station, bump head parrotfish roam the surrounding sands, and even two turtles have taken up residence. You can dive it four times in one day – and still want to go back and explore more.
Visibility: 20m
Depth: 5 – 20m
Ability level: Open Water, beginner
There are a number of resorts in Tulamben, within walking distance of the site, but as Bali's sites are spread all around the island, a better way is to take a dive safari with Aquamarine Diving Bali or Bali Hai Diving Adventures. Whether you want to dive with mantas off Nusa Penida, drift dive around Nusa Lembongan, experience the coral meadows of Gili Selang or see the underwater sculptures of Pemuteran, they'll create a custom itinerary which will deliver you to a new dive destination each day through your 'safari' around Bali.
Sipadan Island, Sabah, Malaysia
Though Malaysia is a country of two parts: Peninsula Malaysia to the west, and Sarawak and Sabah on the northern half of the island of Borneo, to the east, it is known across the board for spectacular remote offshore islands and reefs.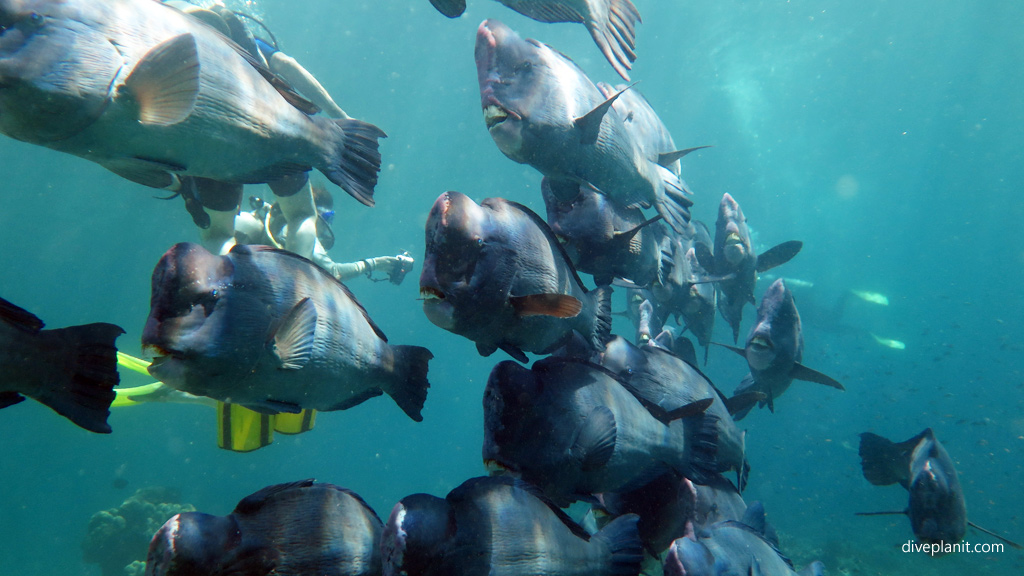 Sipadan Island is a very special example of such a remote island though it almost fell victim to its own success. The island sits on the edge of the continental shelf and the water around is 600m deep, meaning that it is frequented by large pelagic creatures – sharks and rays are frequently seen very close to shore. This, and the fact that the island is home to around 300 nesting turtles makes it an obvious diving mecca. Unfortunately, with three resorts on the island it simply became 'over-dived' and finally a decision was taken to close the resorts and allow permits for only 120 divers per day to visit. The island has bounced back and is a once again a mecca for divers. Where else could you see in a single day a wall of barracudas, a stampede of Bump Head Parrotfish, a dozen turtles and hammerhead sharks?
Visibility: +30m
Depth: +25m
Ability level: Advanced Open Water
Scuba-Junkie is a resort on Mabul Island – about 30 minutes boat ride from Sipadan. They will organise the Sipadan permit and provide plenty of great diving around the natural and artificial reefs of Mabul while you wait for your day to take the trip to Sipadan. Seaventures Dive Rig also provide diving on Sipadan, the surrounding areas and their own unique House Reef – under the rig – just take the lift down!
Pescador Island, Moalboal, Cebu, Philippines
The Philippines is most well-known for the muck diving sites around Batangas and Puerto Galera – just a few hours' drive from Manila. In the centre, around Cebu, Negros and Bohol, there are some special places where you can dive with Thresher Sharks and snorkel with Whale Sharks, but along most of the coastlines there are walls and reefs perfect for diving.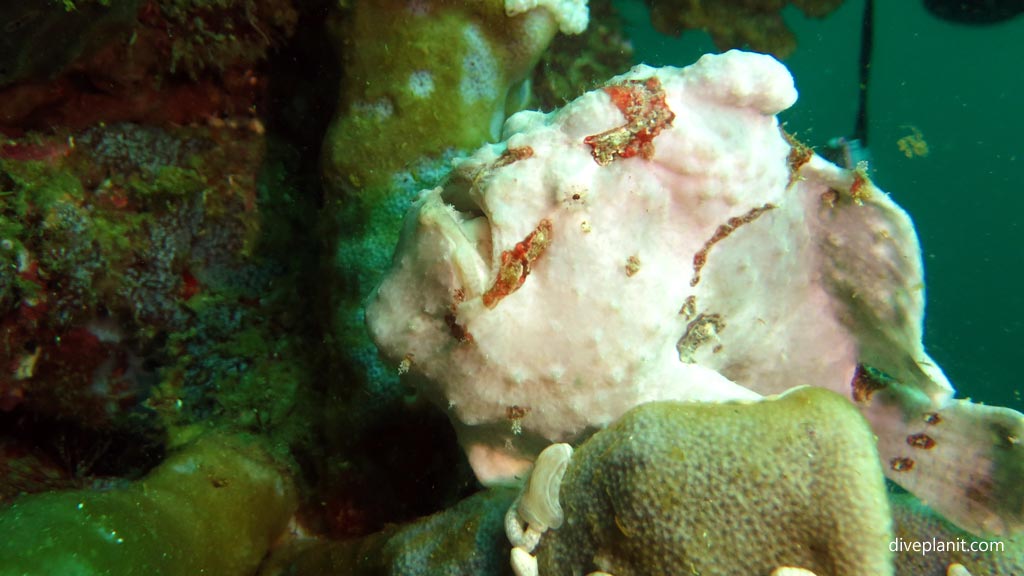 Pescador Island has both steep walls and coral reefs and has a good selection of what you might find anywhere in the Philippines. The walls are covered soft corals, home to sea snakes, eels and nudibranchs, whilst the reefs are full of the usual brightly coloured reef fish, angels, butterflies and damsels. Its signature species is the Frogfish: a fish that can't swim – but is a master of disguise looking for all the world like a piece of the reef until it swallows its prey whole in a single gulp.
Visibility: 15m
Depth: 18m
Ability level: Open Water
There are plenty of resorts along the west coast of Cebu, but one of the best is Magic Islands Resort. They also have a sister resort, Magic Oceans, at Anda on Bohol and it's possible to travel by Bangka boat between the two, diving at rarely visited sites along the way.
Yonaguni Monument, Yonaguni Island, Okinawa, Japan
The most south-westerly prefecture in Japan, Okinawa is the 'Japanese Tropics', with a year-round subtropical oceanic climate, average annual temperature of 23°C and water temperatures ranging between 22 and 29 °C.
The Okinawa archipelago stretches south west from the main island with popular scuba diving locations in the Kerama Islands, Ishigaki and at the western-most tip of Japan: Yonaguni. The diving all around Yonaguni Island is spectacular, with large coral reefs, caverns, swim-throughs and visibility in excess of 40 metres, but most people come here to see the underwater ruins.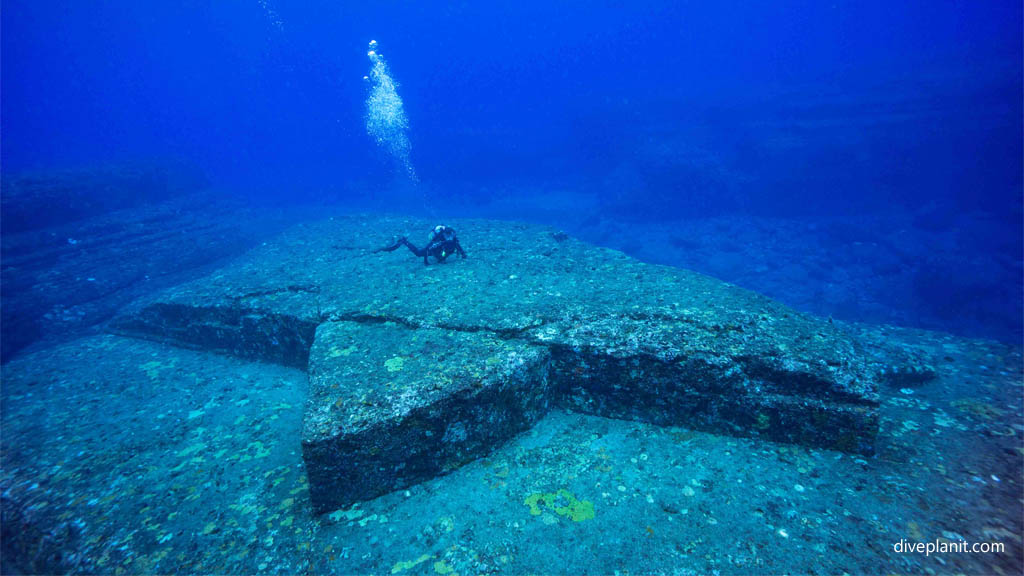 The mythical Yonaguni Monument was discovered in the mid-eighties by local diver Kihachirou Aratake, who runs the dive shop here. This enormous underwater structure looks like an ancient temple, and in fact when Aratake first set eyes on it he thought he had discovered an "underwater Machu Picchu!"
Visibility: 40-50m
Depth: 10m to 15m
Ability level: Open Water, Advanced Open Water preferable. This is a shallow dive, with an average depth of about 10m, in very clear water, however it is sometimes subject to strong current.
Who to do it with: Sou-Wes Divers are the only dive operator here, run by Aratake and his son 'Shorty'. Sou-Wes can also provide accommodation (including all meals) at the Hotel Irifune, a 2-minute walk from the dive shop.
Everywhere Else
As we said this list is not exhaustive, and we hear you shouting: "What about Palau? The Similans! And PNG?"  This post was adapted from an article written for Air Niugini's in-flight magazine Paradise. The best way to get these great reads delivered (without any junk!) straight to your inbox is to subscribe to our once weekly newsletter. (There's a Subscribe box on this page – near the top on the right).
If you liked this post, you might also like Diving Adventures Around Australia – top picks.