Alicia Shaw – the unassuming underwater photographer – is a full time professional teacher – but spends her spare time and holidays capturing pictures of the underwater world to inspire in others a sense of wonder of what's just beneath the waves.
You don't have to be a world famous seasoned photographer to be passionate about the underwater world – or to become a Diveplanit Featured Photographer.
For you personally, what came first – the camera or the view?
The view came first and then very quickly the camera because I was so mesmerised by what I encountered that I knew I needed to capture what I saw for lasting memories and to show others what was just below the surface.
What inspired your passion for diving?
I was very lucky as a teenager to be taken on a number of holidays by my parents to Queensland that gave me the opportunity to do a number of 'Try Dives'. I loved these experiences from the moment I hit the water. Those initial experiences stayed with me and resulted in me completing my Open Water Course in March of 2014.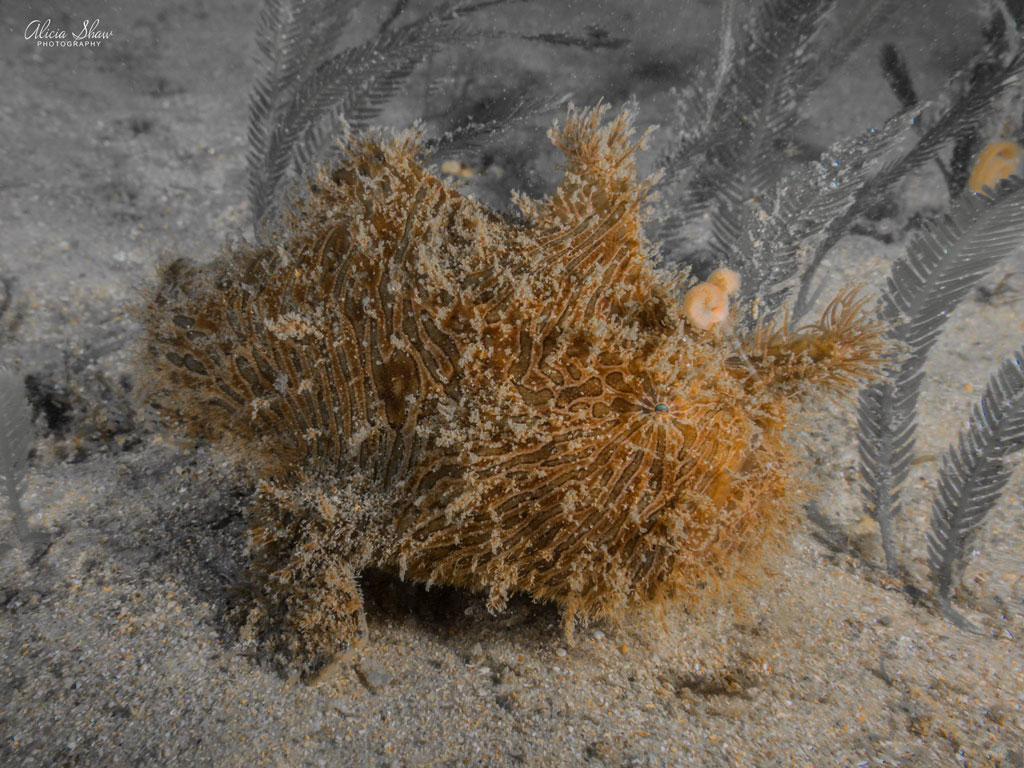 What first inspired you to become an underwater photographer?
In July 2014 I went on my first 'big' dive trip on the Mike Ball boat "Spoilsport" to the Great Barrier Reef to swim with the Minkie Whales. I wanted to have lasting memories of the trip and so I decided to jump into the world of underwater photography. I had never taken photographs in any form before I made this decision and so it was definitely a learning curve!
What was your first camera and what's your camera of choice now?
My first camera was a Sony RX100 II in an Ikelite housing. This compact camera was a great choice for a first camera as it allowed me to take decent photos while also giving me the capacity to push myself as I became more knowledgeable and skilful. I now use an Olympus EM5 (mirrorless system) in a Nauticam housing. The mirrorless systems are great as they allow you to used specialised lens for each situation without the bulk of a DSLR system.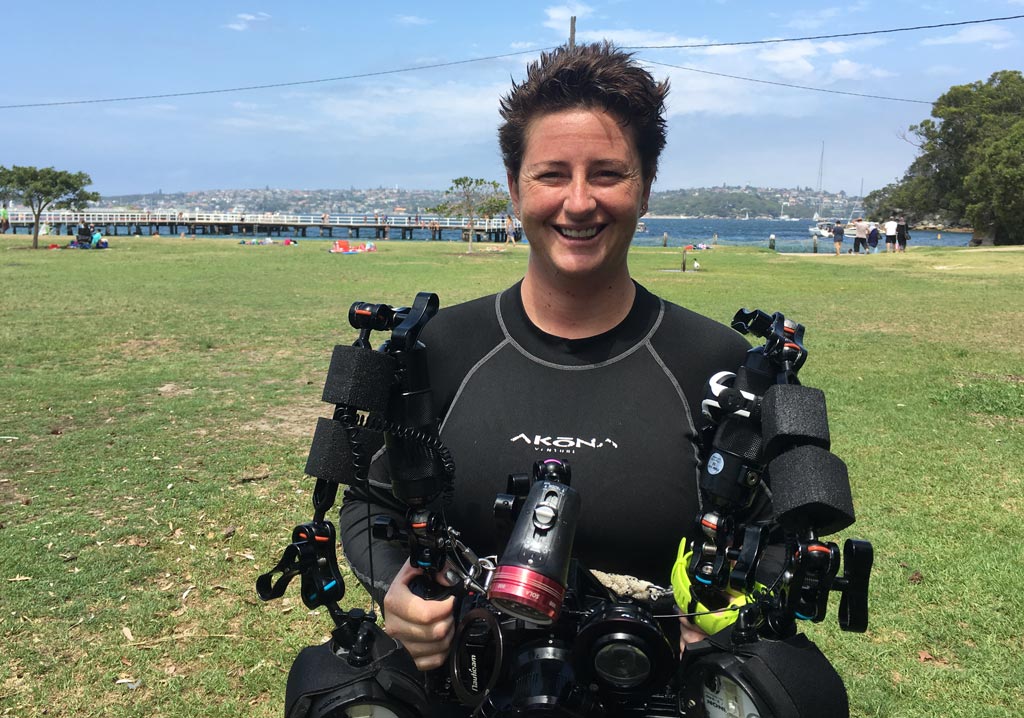 Do you/did you have any mentors when starting out?
As I was new to the underwater world in all regards, it was not until I had already started taking photos that I began exploring photography groups and famous UW photographers. The biggest advancement in my skills came from meeting and talking with my dive buddy, Heather Sutton. She has been very generous with her time and knowledge.
What is it that is special to you, about the underwater world?
I love the sense of freedom that the ocean allows you as well as giving you the opportunity to interact with an incredible number of animals. I like to say that diving is akin to meditation.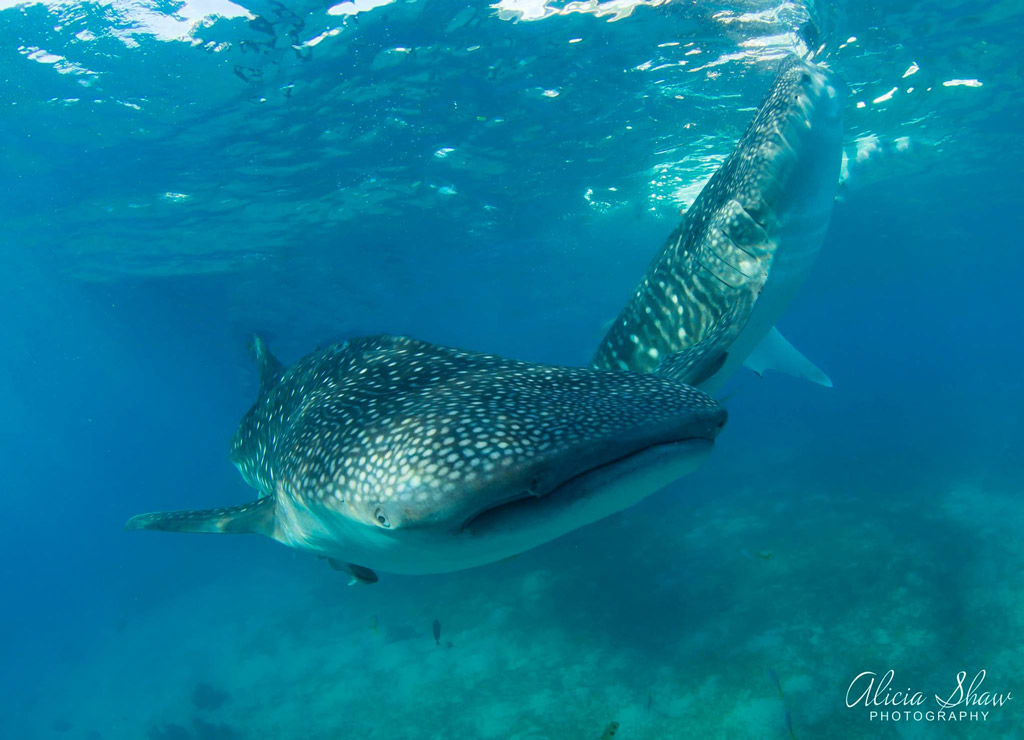 What is your most memorable ocean experience?
In my relatively short diving career I have been lucky enough to experience many special places and have great animal encounters, however, as turtles are my favourite sea dwellers I would say diving with 6-8 turtles in Apo (Philippines) on the one dive was definitely up there!
Do you think many people have an understanding of what lies beneath the waves?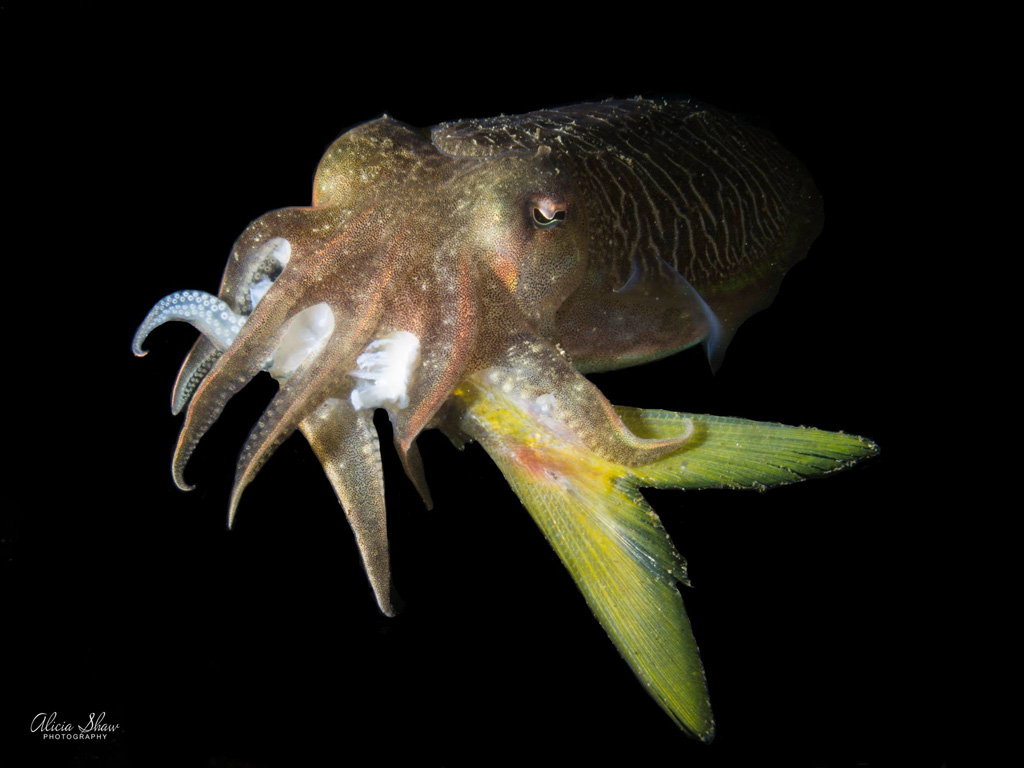 People are always shocked when they are shown photos or footage of what occurs in the ocean so for me I don't think people are very aware at all. It is important for those of us who love the ocean and nature in general to make sure we spread the word so that more people will get on board with protecting our environment.
What message do you most want to convey to people with your photography?
I want to inspire in people a sense of wonder and from that I hope, curiosity and a need to seek more information. The more people who are exposed to life in the oceans the more chance we have of protecting them.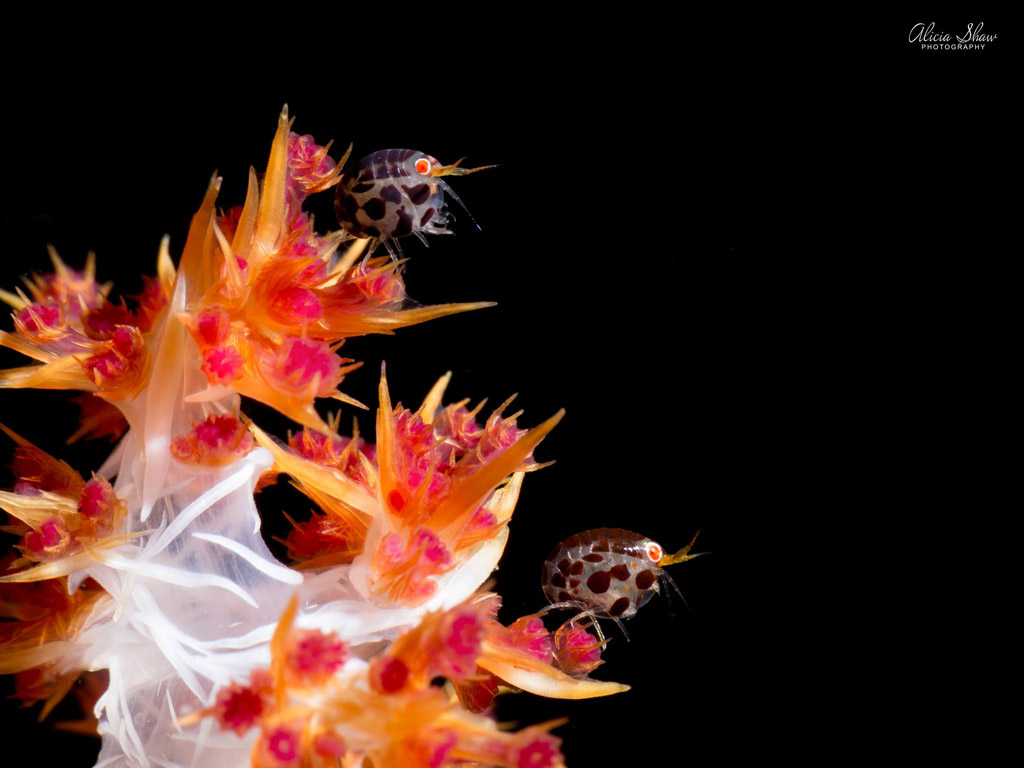 Alicia has been diving only since March 2014 and completed a few hundred dives at home and abroad including destinations like South Australia, GBR, Papua New Guinea, Philippines, Indonesia, Hawaii and Fiji. You can see more of Alicia's imagery on her Facebook page.