Introduction
Honiara, being the capital of the Solomons and the usual point of entry, is occasionally overlooked as a scuba diving destination in its own right. Many divers transit straight through to the islands without a thought to the many wrecks easily accessible via shore dive, including planes, boats and submarines.
Iron Bottom Sound, the name the allies gave to Savo Sound between Honiara and the adjacent island of Florida (Nggela Sule) Island, is home to over forty known wrecks, with many yet to be discovered. It is true, the depth of much of the Sound is around 2000m, but some boats managed to beach themselves rather than sink to the bottom.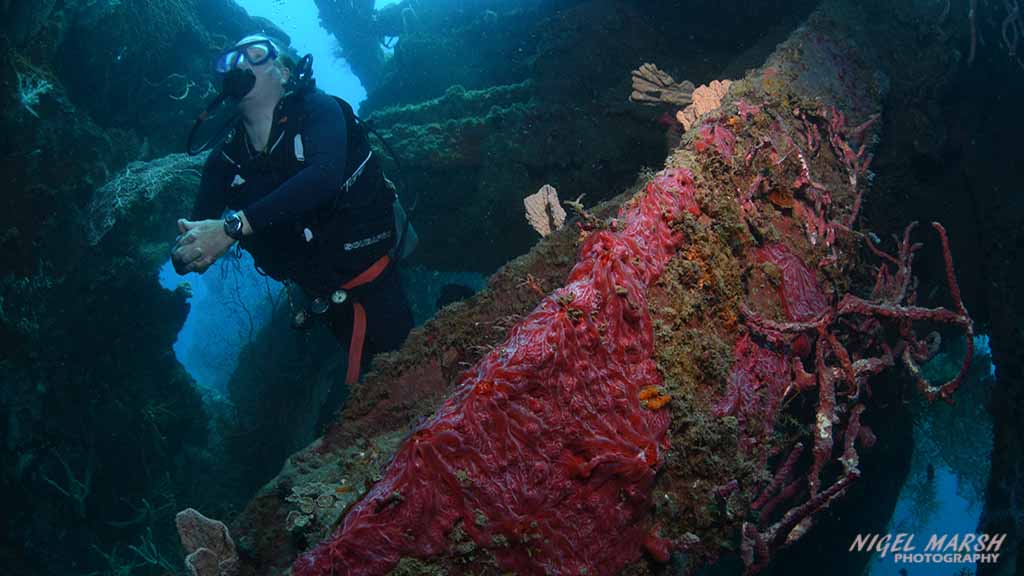 Diving in Honiara is probably best known for the WW2 wrecks of Japanese ships near Bonegi, the American B17 bomber, and the Japanese submarine I-1 – all accessible as shore dives.
Across the Sound, off Tulagi Island, there are plenty of reef and wall dives, and even a pinnacle where the infamous Tulagi Twin Tunnels down through it. Plus, the recently discovered wreck of a Catalina aircraft.
Location
Honiara lies in a bay on the northern coast of the island of Guadalcanal, just a two hour flight from Brisbane.
The main dive operator in Honiara (Guadalcanal) is Tulagi Dive – so named because they were once based in Tulagi. They cover both the Honiara and Tulagi dive areas. In Tulagi, diving and accommodation are provided by Raiders Hotel & Dive. Another option for exploring the Guadalcanal region is via liveaboard, on either the Solomons PNG Master or the Bilikiki. The Master has special wreck-diving itineraries – check the schedule for details.
Dive Centres
Dive Resorts
Liveaboards
Dive Sites
Not surprisingly, the Solomons is known for great wreck diving, but there are also caves, tunnels, walls, drop-offs and coral reefs. Each island differs, but usually offers a combination of the above. Honiara has wrecks a plenty, but also caves up near Tambea, and coral reefs and tunnels over in Tulagi – just an hour by boat.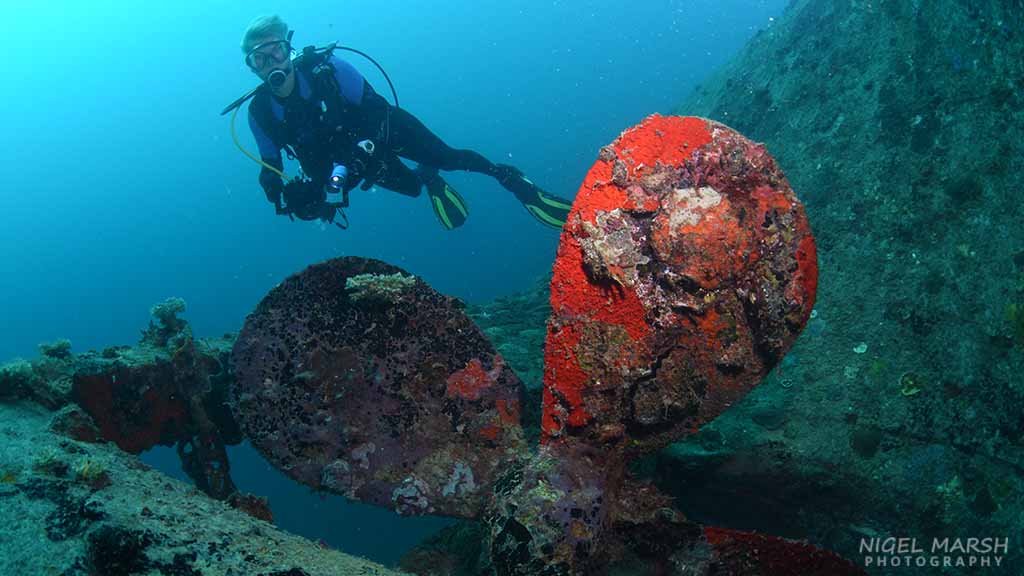 Dive Sites
Where to Stay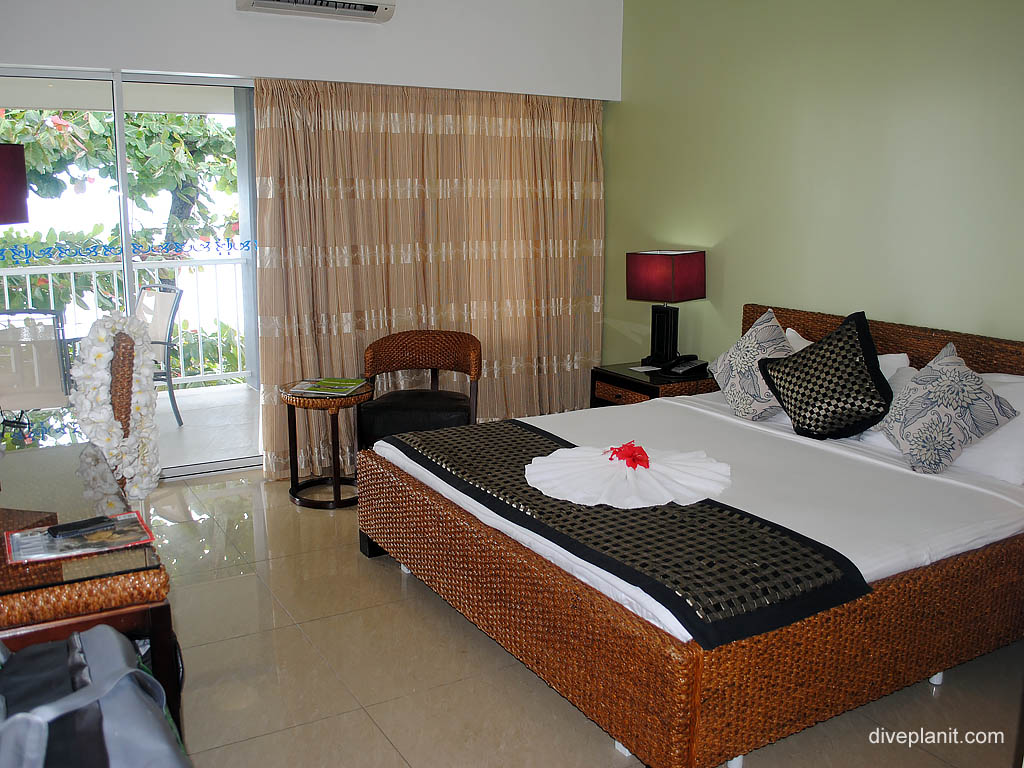 Contact us for rates at the following hotels, all within walking distance from Tulagi Dive Shop.
The Heritage Park Hotel has well-appointed rooms, a great pool, and one of the best restaurants in town.
The Solomon Kitano Mendana Hotel has a pool, bar, and two restaurants.
King Solomon Hotel boasts two bars, a restaurant and an infinity swimming pool with a waterfall. Guests can enjoy nightly live entertainment, a fitness centre and an on-site café.
The Coral Sea Resort & Casino is a 15-minute walk from town (and the dive shop). There are two restaurants on site including a Malaysian 'hawker stall cafe'.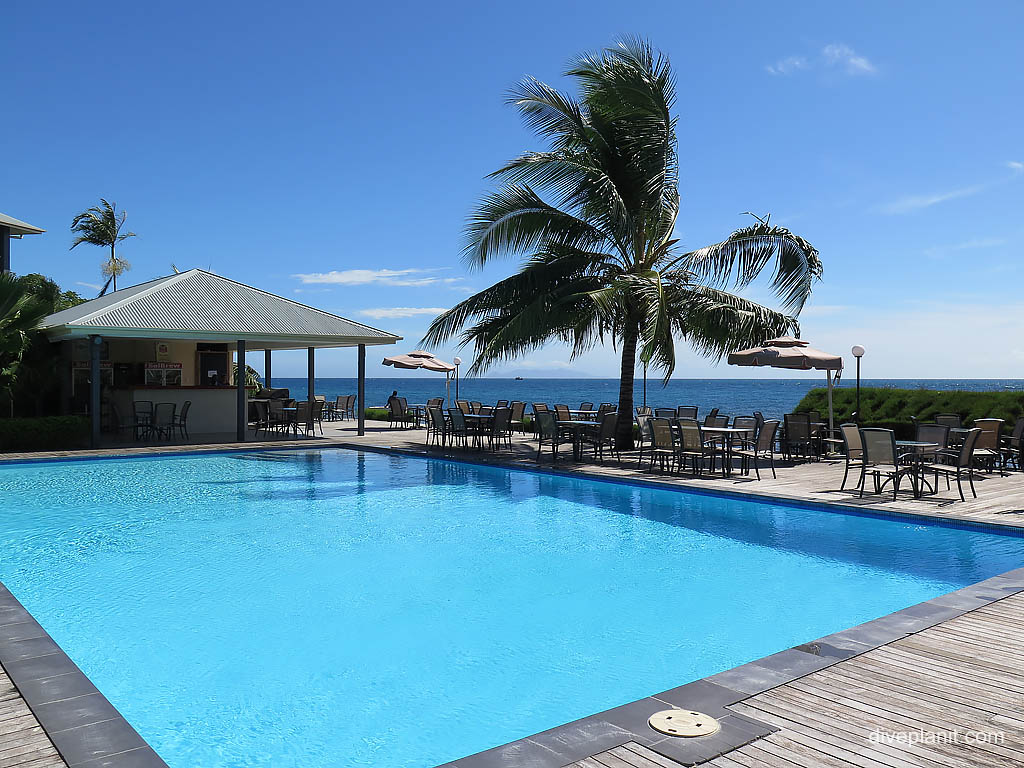 Where to Eat
The Lime Lounge on Commonwealth Street does 'global cuisine' on a local plate: everything from savouries, salads and sandwiches during the day, to pasta and mains on the weekend evenings.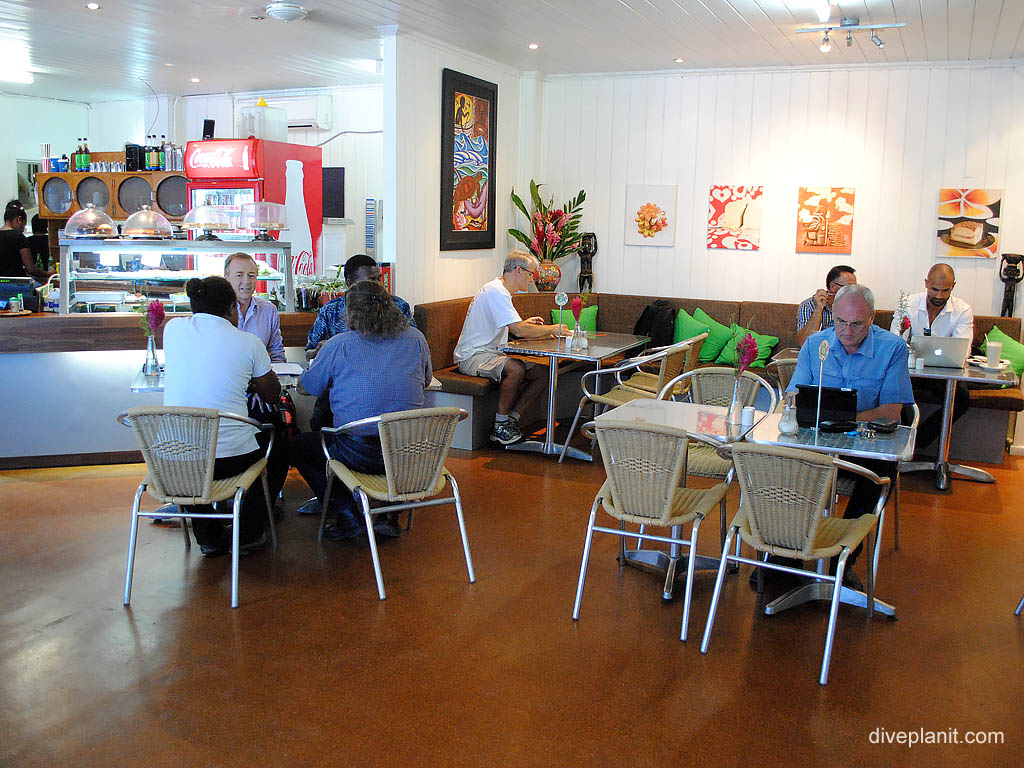 The Breakwater, accessed down a lane on the west side on the Heritage Park Hotel, likewise serves pastries, salads and sandwiches with a selection of teas and coffee and cold drinks. A great place to grab a coffee and a take-away breakfast if you're heading west for a dive.
The Taj Mahal Indian Restaurant is opposite the Point Cruz Yacht Club and does authentic Indian dishes in generous portions.
Dine in: the main hotels also have restaurants and bars, and each usually does a 'themed' evening once a week. In particular, the Buffet on Wednesdays at the Solomon Kitano Mendana Hotel has a great variety and live cultural show. Many of these venues also feature live music on the weekends.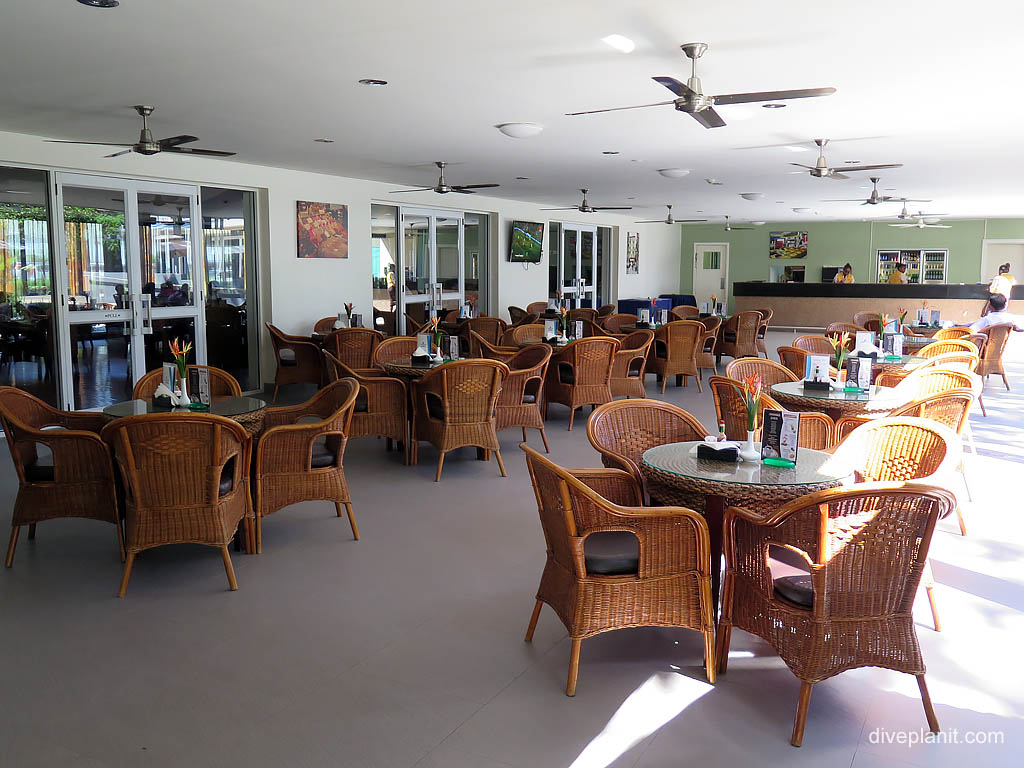 How to Get Around
The capital is only 8km from the airport, which is about a 30 minute (~SBD70) taxi ride.  (If you're feeling really adventurous you can get the bus for SBD10!).
There are domestic connections from Honiara to every other major island, so expect to fly to Honiara and work outwards from there.  You can find the domestic timetable as a PDF by selecting 'Plan' and then 'Schedules' on the header menu on the Solomon Airlines Website.
There are also a few ferries and random freight boats, but you're better off investing time in sorting flights and making sure your dive operator or resort can meet you off those flights.
If you think you need to rent a car, both Avis and Budget are represented, but it would be unfair not to mention the locals: Economy Car Rentals (economy@solomon.com.sb); Kosol Car Rentals (kosol@kosol.biz); and Supreme Car Rentals (pacash@solomon.com.sb).
Though typically it's the sort of place where you can either expect your operator to get you from A to B, or get someone to call you a cab while you wait in the air-con.
Other Activities
River Rafting: Ko Kama run a 4 to 5 hour rafting trip every Sunday down the Lunga River. Winding through tropical rainforests, you can see Hornbills, Kingfishers, wild ducks and watch people going about their daily lives beside the river. The trip includes transfers from the Golf Club.
Cultural Activities – if there is the option to catch any local cultural activities from any of the islands take the opportunity as the music and dance is not something you will see anywhere else.  We were fortunate enough to see a practice sessions of a number of performer including a troupe of dancing girls, a band playing bamboo pipes and a couple of different groups of warriors dressed in their local customary dress.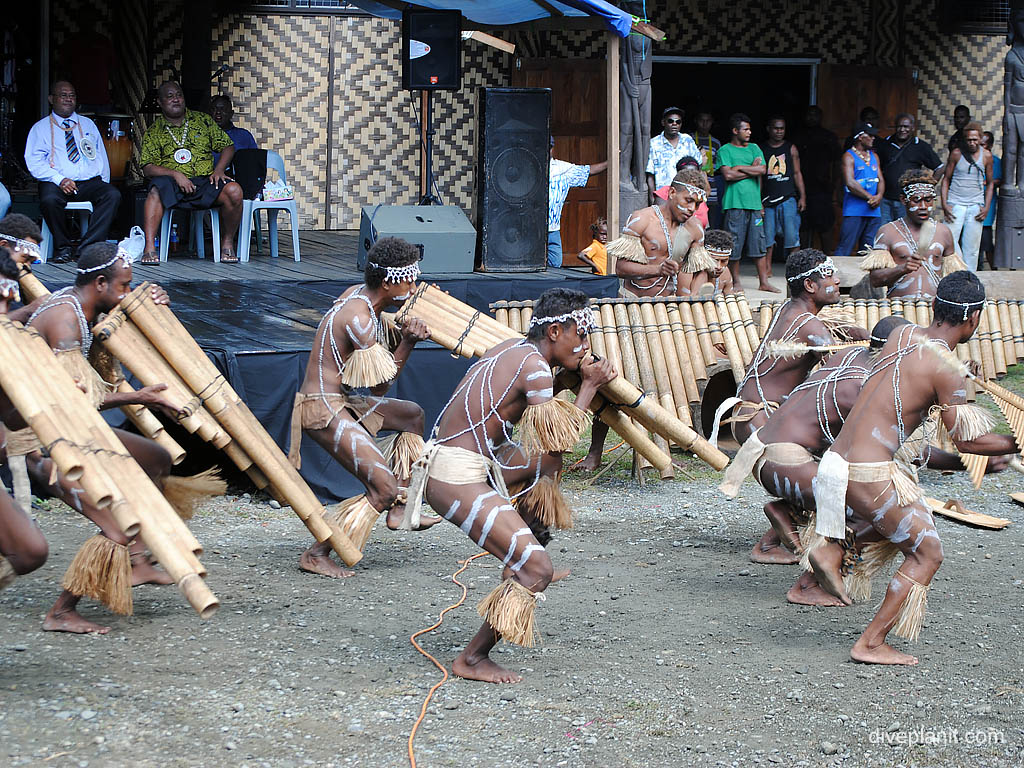 Visit to Lumtopoho Village
There is a small village in the north of Honiara, where about 300 people in 20 families live in a traditional manner. It is very insightful to visit the village to see just how life can be lived without all the modern trappings.
We were given a traditional welcome which includes a combination of beutelnut, leaf, and lime – known locally as Poke – made corals and snail shells.  This traditional welcome is also used when the chiefs of different tribes sit down before discussing business. It's sort of an icebreaker if you like.
The demonstration in the kitchen was amazing and shows just how much you can cook with practically no utensils. They have a few different shells for different purposes: like cutting, scraping, and peeling; and coconut shells which they use for storing water. They create a simple cork that goes into the hole in the top by creating a conical cork from a palm leaf.
To create fire they have a simple little wooden stick which they rub backwards and forwards not even vigorously against the hardwood which creates enough heat to start a fire.
They use washed hot stones to heat water to boiling point in a wooden pot, it takes just six stones straight out of the fire to cause the water to boil. To this boiling water they add the local cabbage and other greens they cover that with a few banana leaves and then create an of an effect on the top of that in which they place the local potatoes which look very similar to Kumera, which again are covered with banana leaves. The pot is then left for about an hour and everything is completely cooked. The main utensil was a pair of bamboo tongs which are very durable and last for up to a year.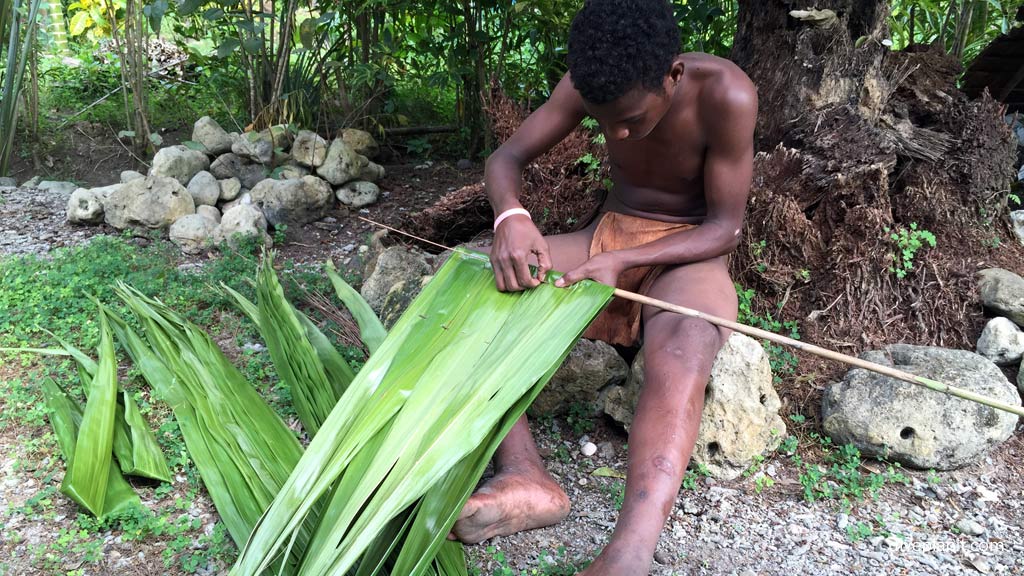 We were also shown the traditional home built from wood and roofed with sago palm leaves. To make the roofing components each leaf is folded over a bamboo rod and then sewn using a sago strip. Each segment is about 1 1/2 m long and would probably have 200 leaves folded over it. These segments are then dried, and when spaced at an interval of about 15 cm overlapping each other they provide a roof which is completely dry and waterproof. The house is made of hardwood piles and bound noggins. Planks about an inch wide woven into a wall using strips of palm. The whole structure is very solid and constructed without a single nail.
Even the garments are made from a strip of palm bark: a young man will sit with a strip, and using a mallet and an anvil will gently beat the bark until it expands to twice its original width. It is then washed and dried and feels a little bit like a chamois leather. Now ready to go as a garment it simply goes between the legs and over the top of a belt at the front and rear and hangs down like a skirt back and front.
Local markets in the centre of town between Mendana Avenue and the water front provide an insight into how the locals live, but also the opportunity to buy some handcrafted little gifts to take home.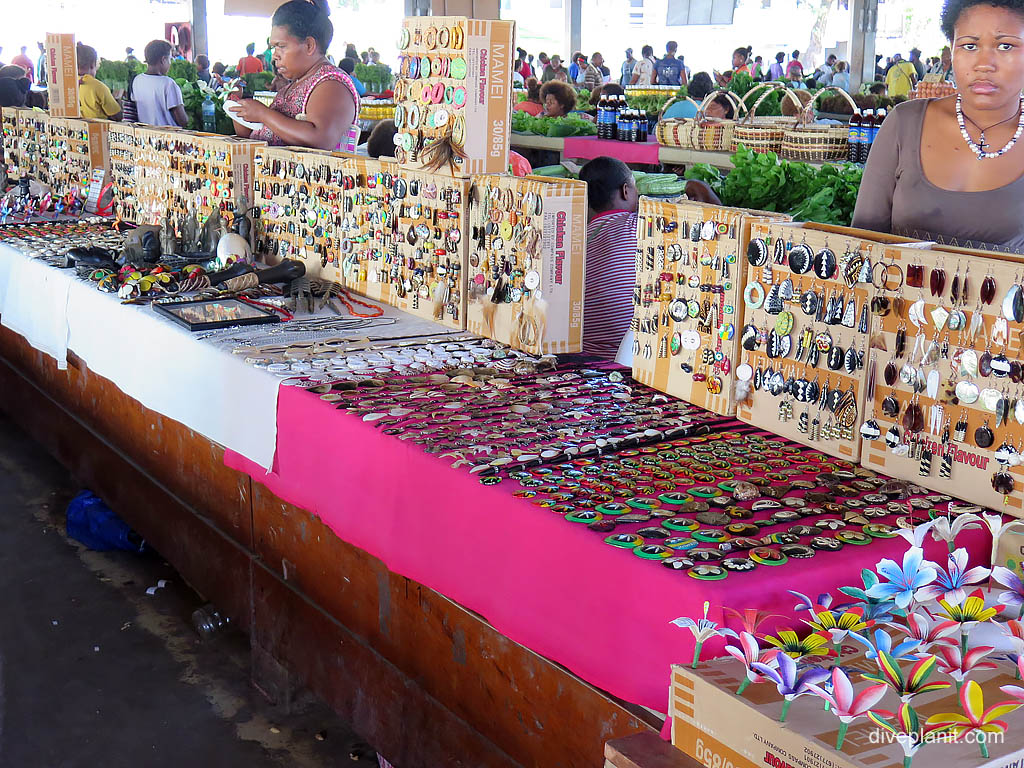 Vilu War Museum is about 1.5km away from Domo – the site of the B17 Bomber wreck dive site. It is an open air display of relics from artillery field guns, to sections of various aircraft.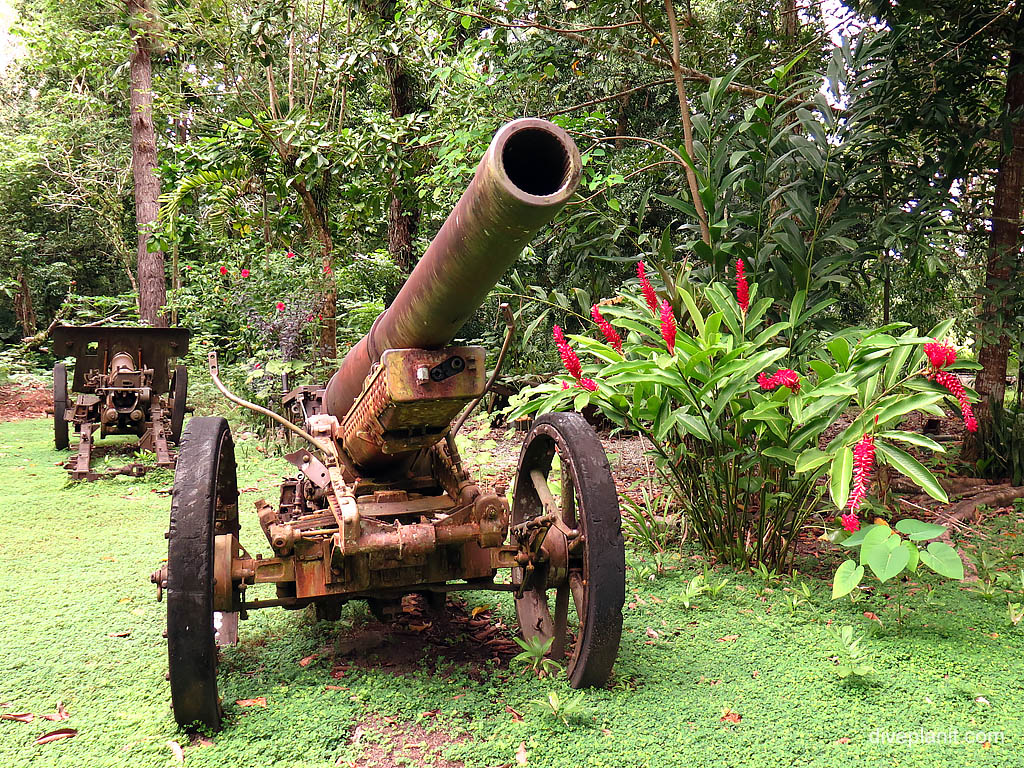 War memorials: the Japanese have built a memorial to their fallen soldiers on a hill near the airport. The Americans have built a large memorial on a hill behind Honiara where the Solomon Islands' involvement in WW2 is described in some detail on the large marble panels.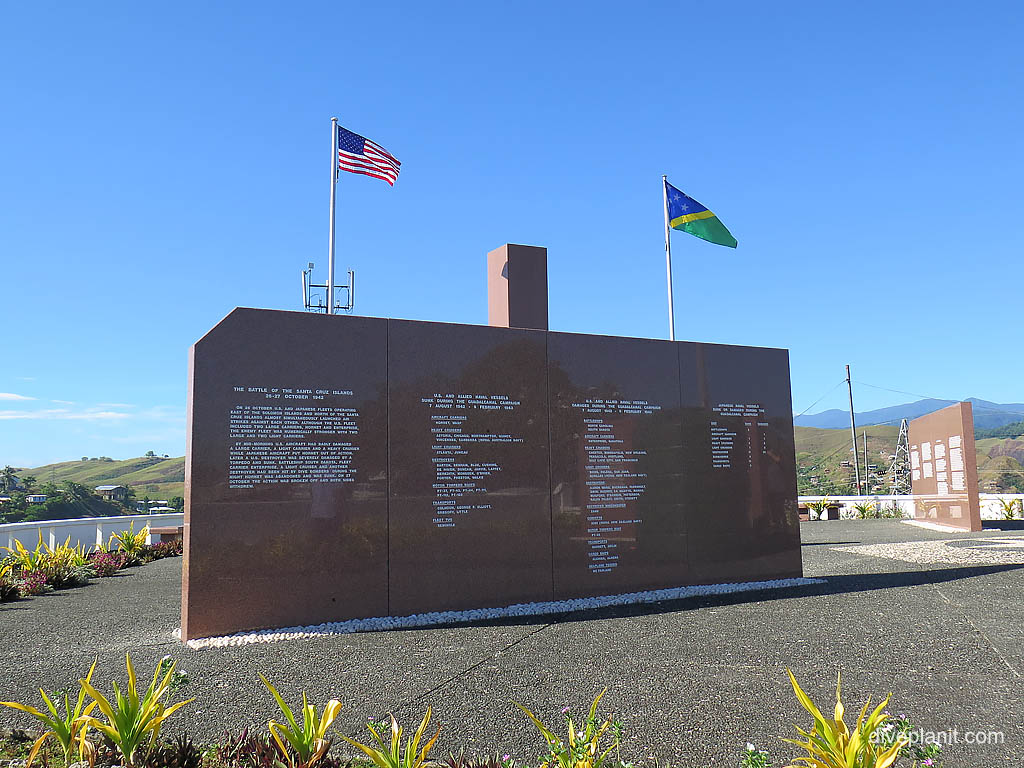 Extreme Adventures Day trip to the Florida islands includes the cruise out to the islands, snorkelling, lunch (and diving) options. Check out trip availability on their website directly.
Local Pubs – Friday night is music night
There are a number of places where you can go for a drink with the locals.  The Chief's Place on Hibiscus Avenue has a couple of pool tables.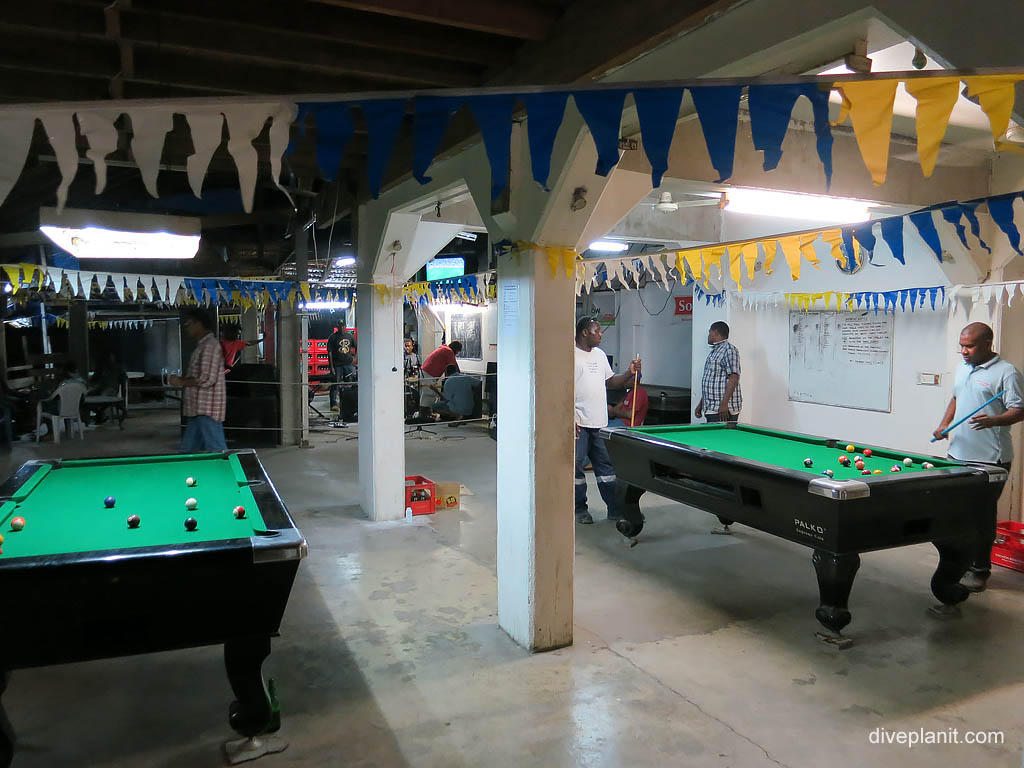 The Coconut Club and Kava Bar is right on the water, has a variety of drinks available, and usually live music at weekends.
The Point Cruz Yacht Club is also right on the waterfront and within walking distance of the main hotels. Clientele are mainly ex-pat and feels a little like an open air Aussie sports bar.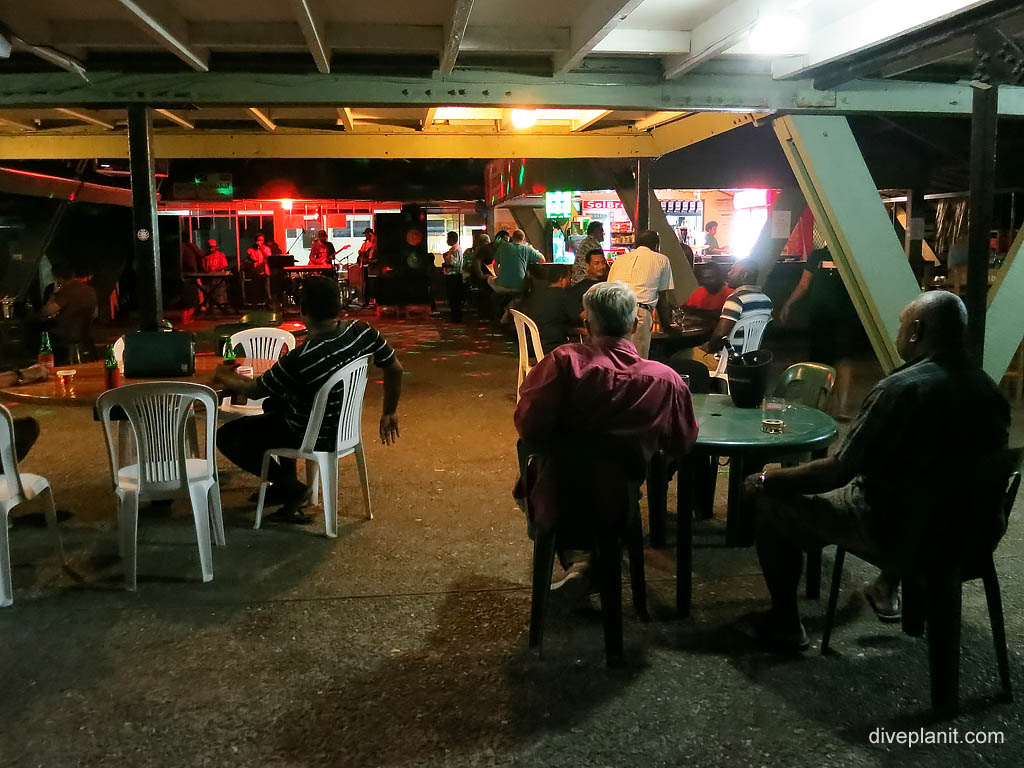 Get out to the other islands where you can go bush-walking, bird-watching or even surfing.  There is more to the Solomons than just diving.
Local Information
Both Westpac and ANZ banks are represented in Honiara with ATMs.  Credit cards are widely accepted, but a number of establishments remain cash only.  (Take cash when you're heading off to the islands).  Tipping is not expected – in fact it's actively discouraged.
Many of the resorts have WiFi, though it can be a little sketchy – especially away from the lobby area.
Malaria is still a problem.  Check in with your local GP at least a week before you go, and get anti-malaria tablets that suit the Solomons and you.  Most you need to start taking before you arrive, and for a period of up to a month after you leave.
The Solomon Islands have suffered a number of earthquakes (the most recent in 2014), tsunamis, and cyclones – which cause infrastructural damage particularly in built up areas such as Honiara. However, despite these tribulations, the Solomon Islands, with a population of about half a million lives in a constitutional monarchy, has a reasonably stable currency and a national airline and Telco. The commercial hub of Honiara has mains electricity, tar-sealed roads and large hospital and a number of schools and colleges.
Getting There
All international airlines fly only to Honiara.  Solomons Airlines flies to 22 domestic destinations from there. The international flights are:
Solomon Airlines flies to Honiara four times a week from Brisbane, weekly from Sydney, twice weekly from Nadi (Fiji), and weekly from Port Vila (Vanuatu), and Port Moresby (PNG).
Air Niugini have three flights per week from Port Moresby.
Virgin Australia have twice weekly flights from Brisbane.
Fiji Airways (previously called Air Pacific) fly weekly from Nadi and Port Vila.
Pricing / availability enquiry