| | |
| --- | --- |
| Site Type: | Shallow ship wreck turning to reef |
| Depth: | Bottom: 23M |
| Location: | Off Bonegi Beach by the Bonegi Creek, west of Honiara, Solomon Islands |
The Kinugawa Maru is known as 'Bonegi 2' or even 'B2' – being the shallower of two shore-wreck dives close to the  Bonegi Creek – a truck ride from Honiara on Solomons Guadalcanal.
The 135m long Kinugawa Maru met a fate similar to its counterpart the Bonegi 1. Though it was closer ashore and remained upright. It is still clearly visible in outline from the plane on a flight to Sege. What remained above the water line was cut off and salvaged for scrap, and the prop was salvaged by an Australian.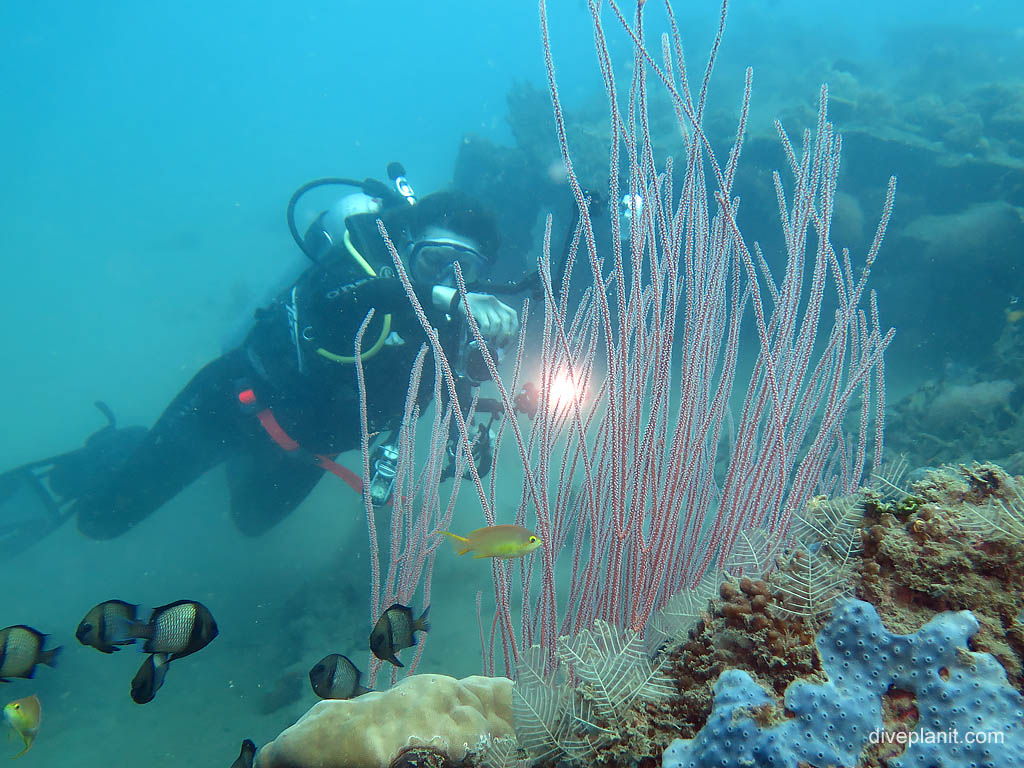 It is an easily circumnavigated wreck and we started at the bow, traversed the port side down to the gap between the sternpost and the rudder at 23 m, then back up the starboard side and finally spent the remainder of the hours dive in what was once the bow in 7m. The wreck is pretty open with few obvious 'details' left; perhaps with the exception of this ladder.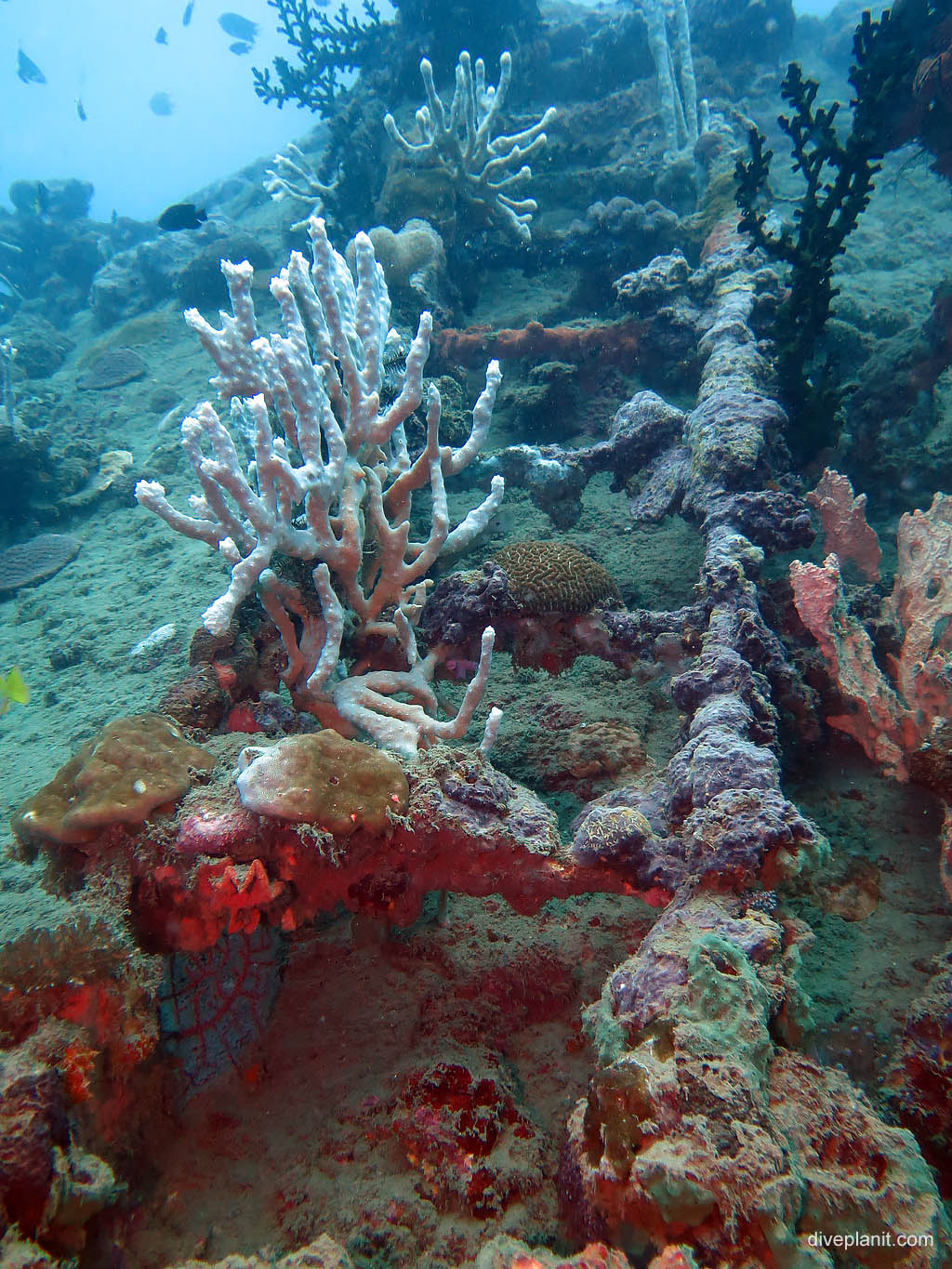 Down around the stern we found a number a number of batfish who obviously don't get disturbed often as they were pretty camera shy.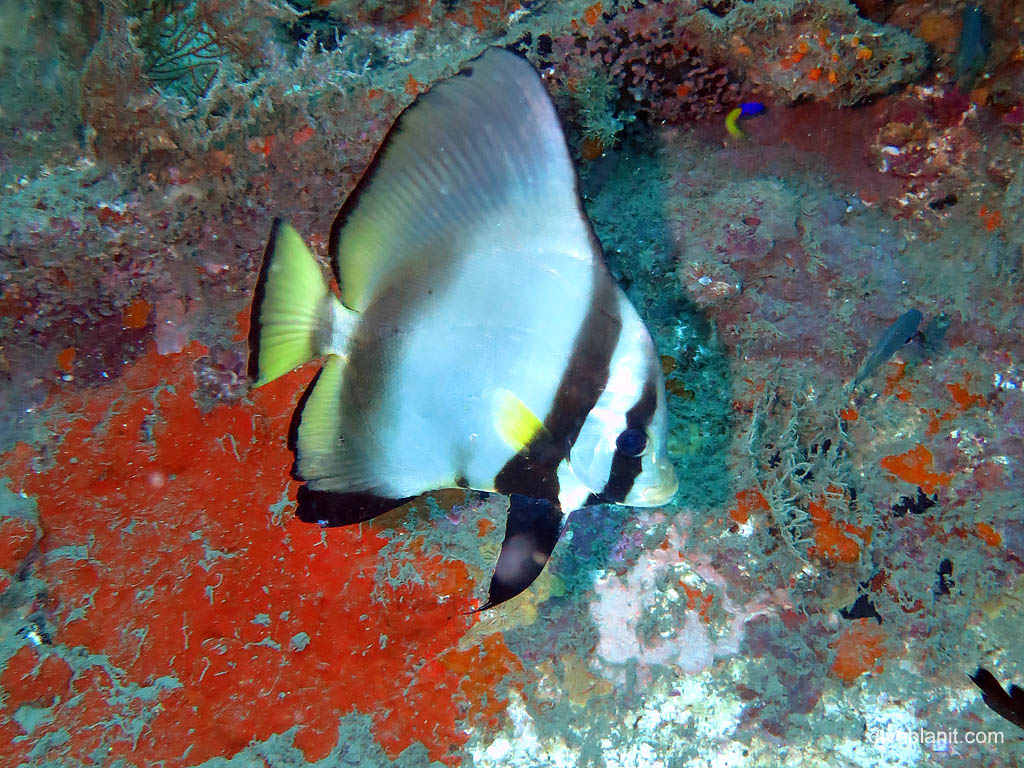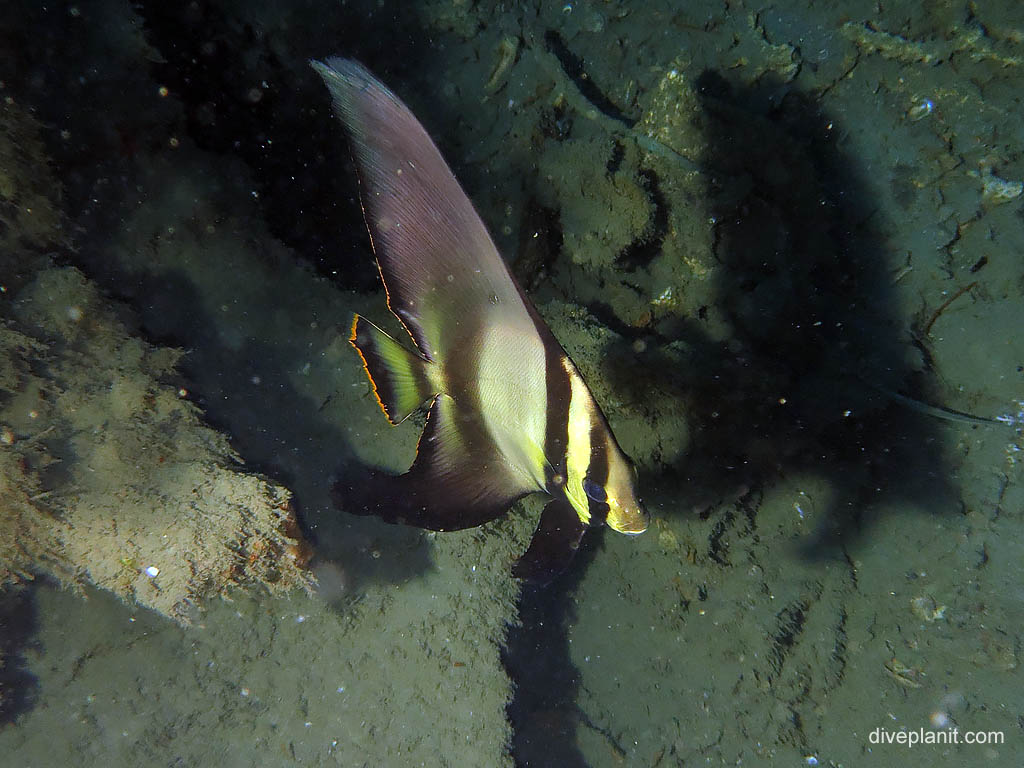 On the starboard our guide pointed out a mounted gun, though you would easily miss it as the barrel is now completely encrusted in coral.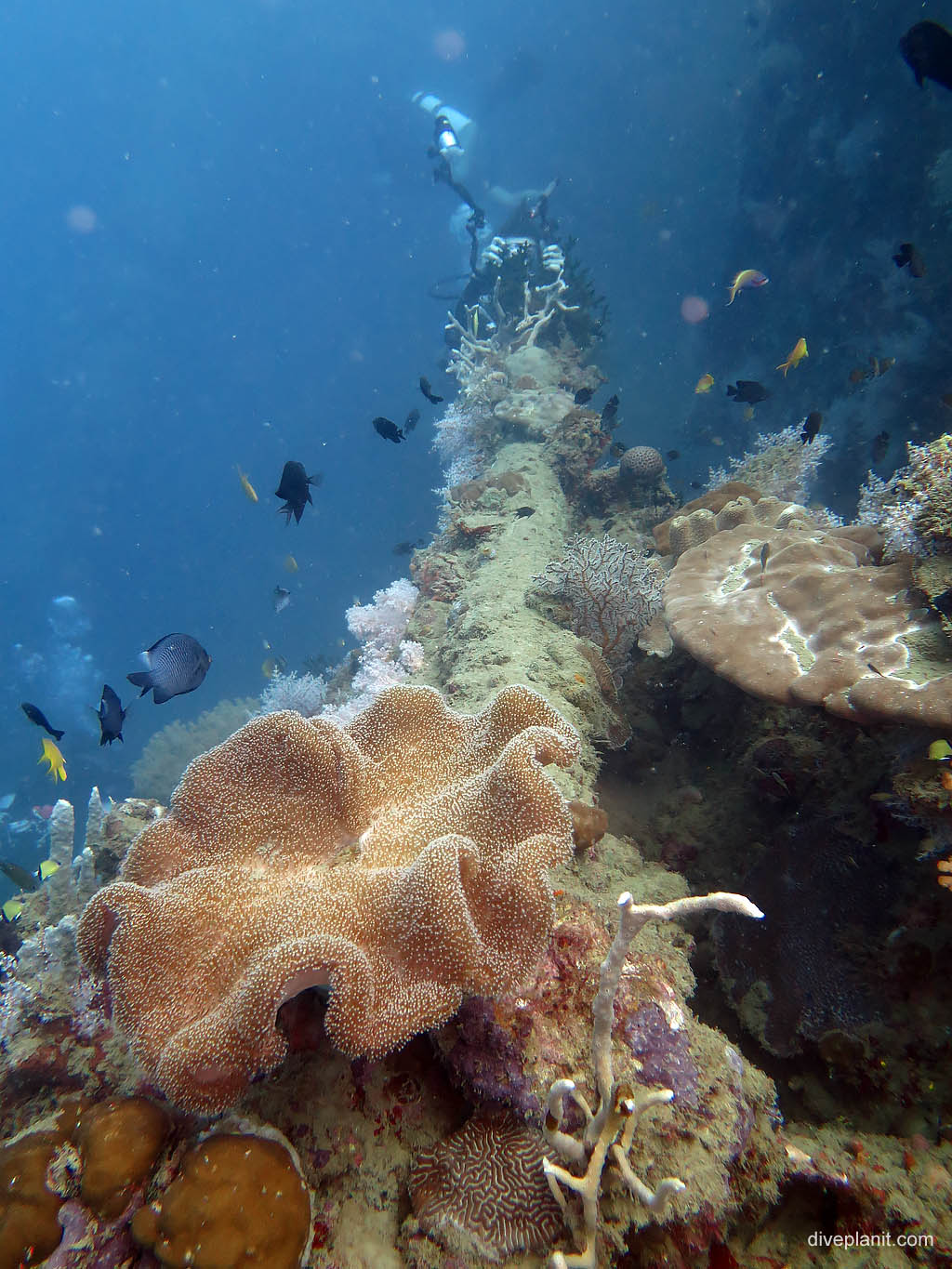 And the muzzle is hardly recognisable behind this cock's comb oyster.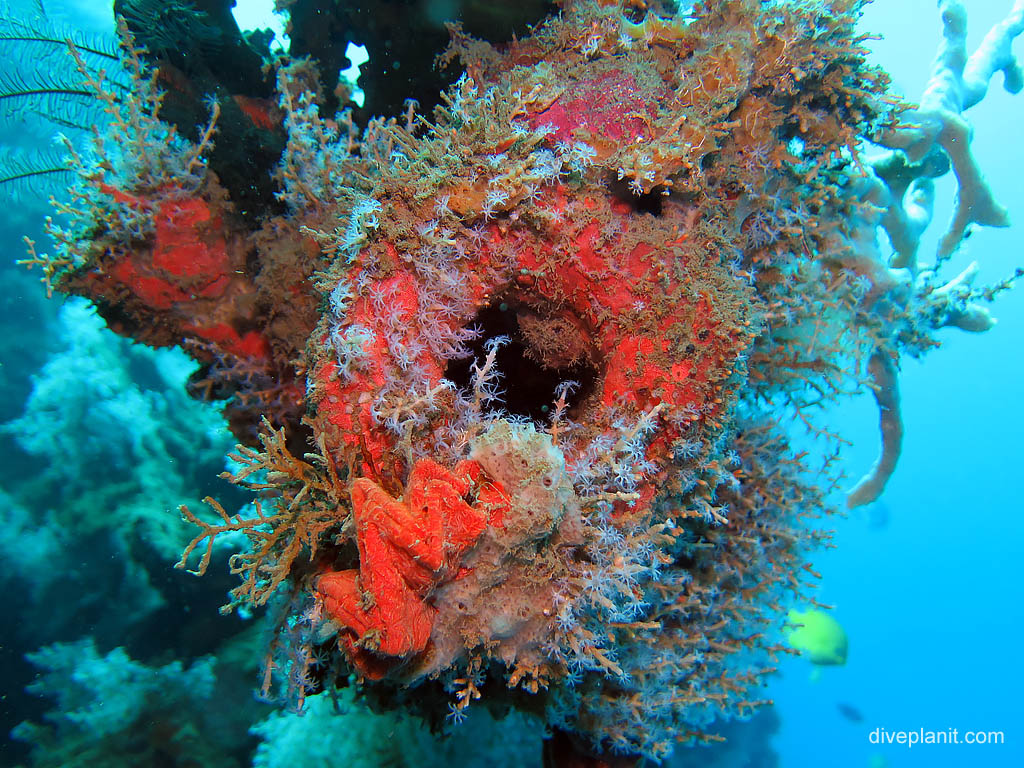 As well as the hard coral, there are plenty of gorgonians, soft corals and these weird-looking Balloon Corallimorphs. In fact there are not many parts of the wreck that are not coral covered.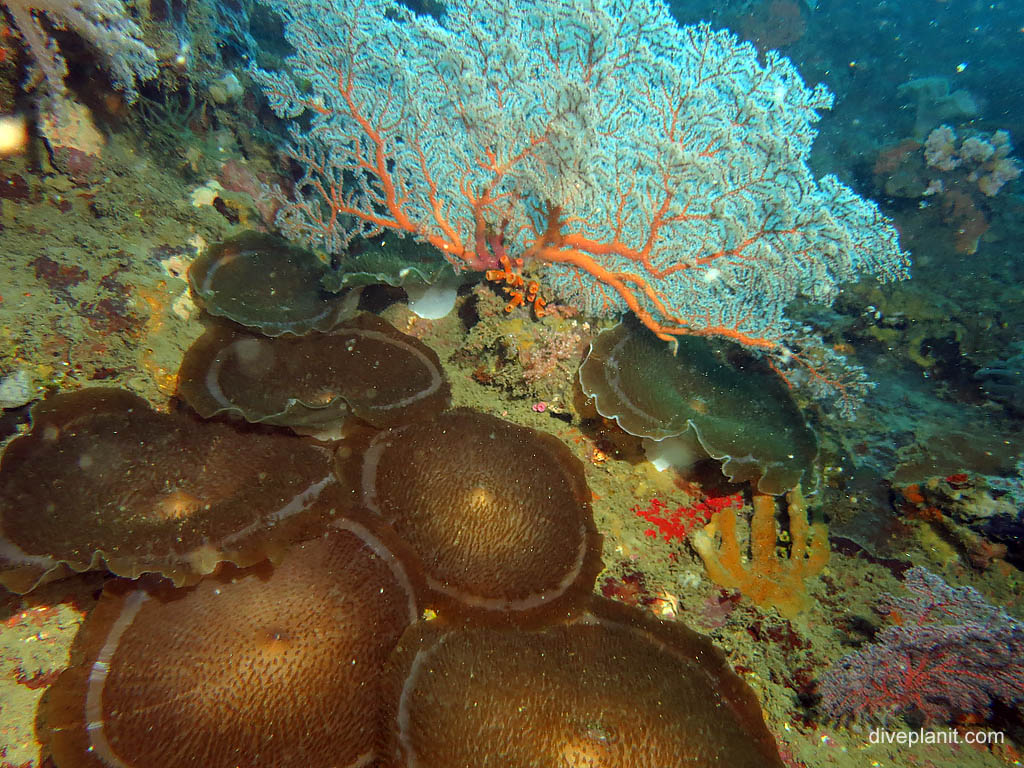 There were a number of lionfish all around the wreck.  This one had a distinctly Japanese look to it – like some Japanese dive-bomber that had been strafed by an enemy but was still determined to deliver its payload.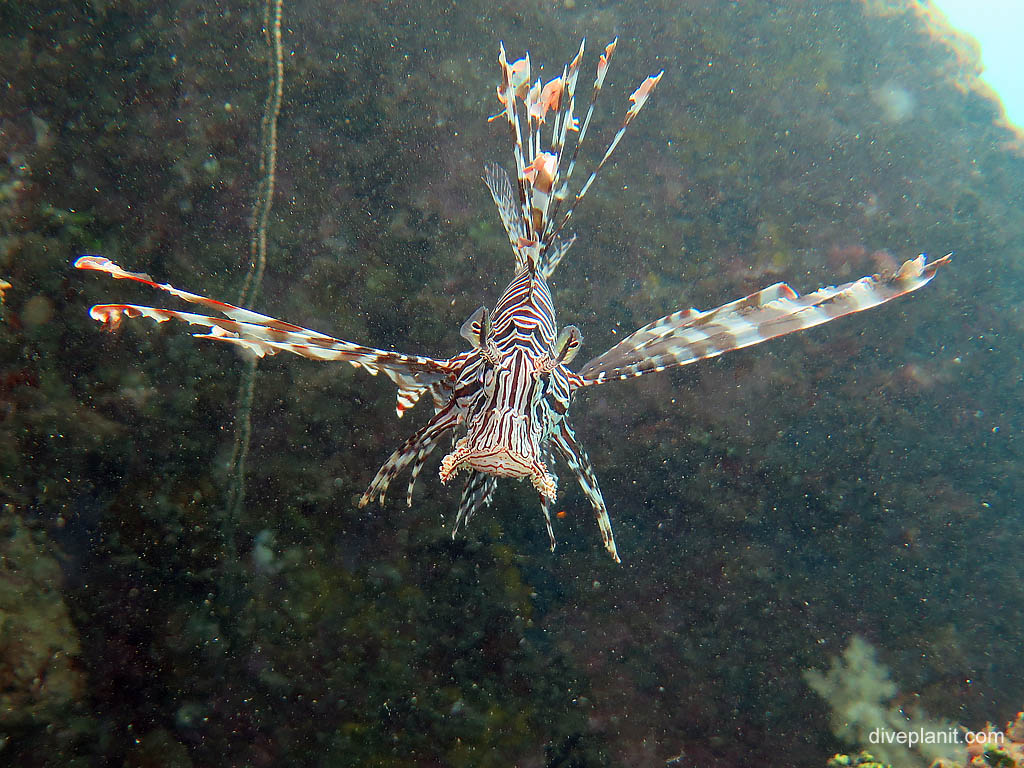 There is a small section in the bow which has a bit of a swim through, but not much inside to see.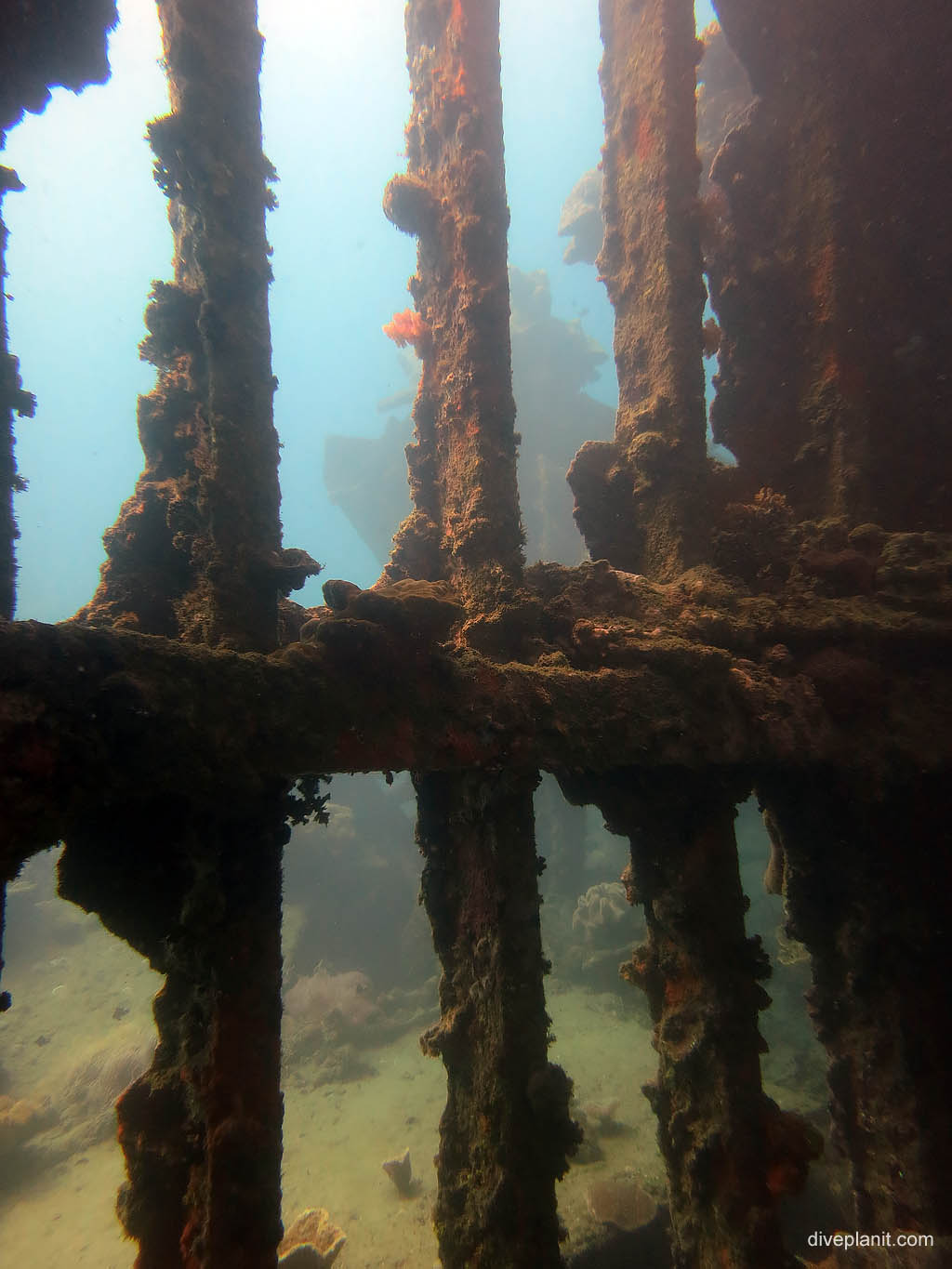 Having said that, that area is the most colourful and lively part of the wreck, where all the surfaces open to sunlight are covered with colourful growth.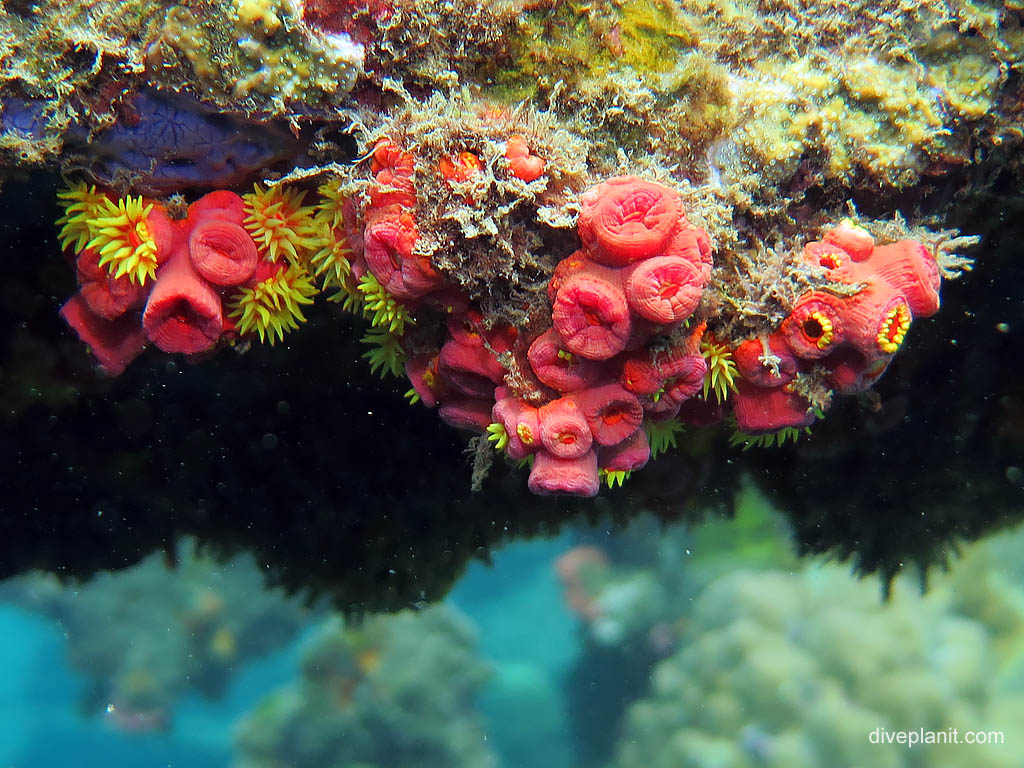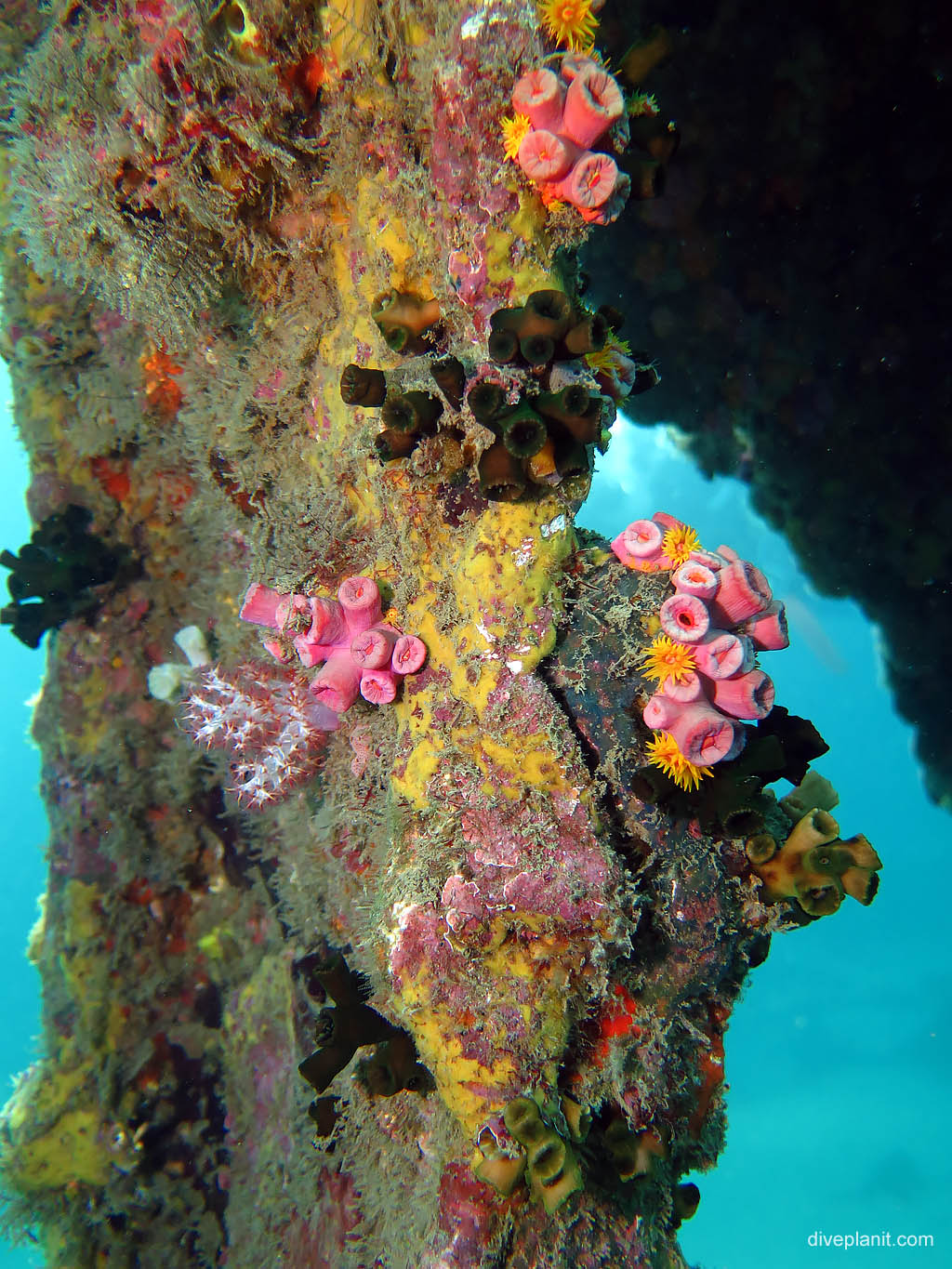 The other thing most noticeable on this dive was the variety of anemonefish together in such a small area – a feature of many dives in the Solomons.  There are spinecheek anemonefish – with lots of very large, dark females.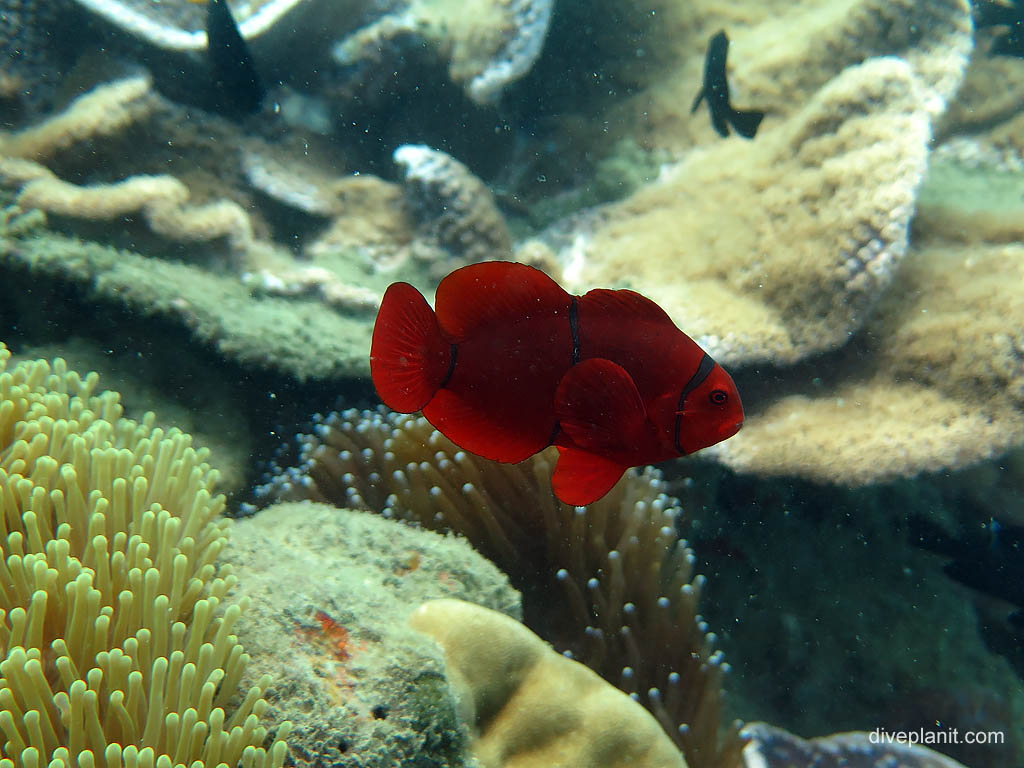 The Clown Anemonefish – the true 'Nemo' variety.
And a local variant which is like a Clarks anemonefish only much darker red.