Site Type:
Aeroplane Wreck
Depth:

Top: 20M

Median: 22M

Bottom: 34M

Location:
About 1 km south of Tulagi Island, Solomon Islands
The American Catalina went down in 1943, apparently after hitting a small boat in the surface in the bay, not far from Tulagi. She sits on the bottom at about 34m the right way up, as if someone had just (badly) parked her there. Though a deepish dive, it can be done on the same trip with Tulagi Dive, as Tulagi's Twin Tunnels. A long surface interval at the Raiders Hotel would be recommended.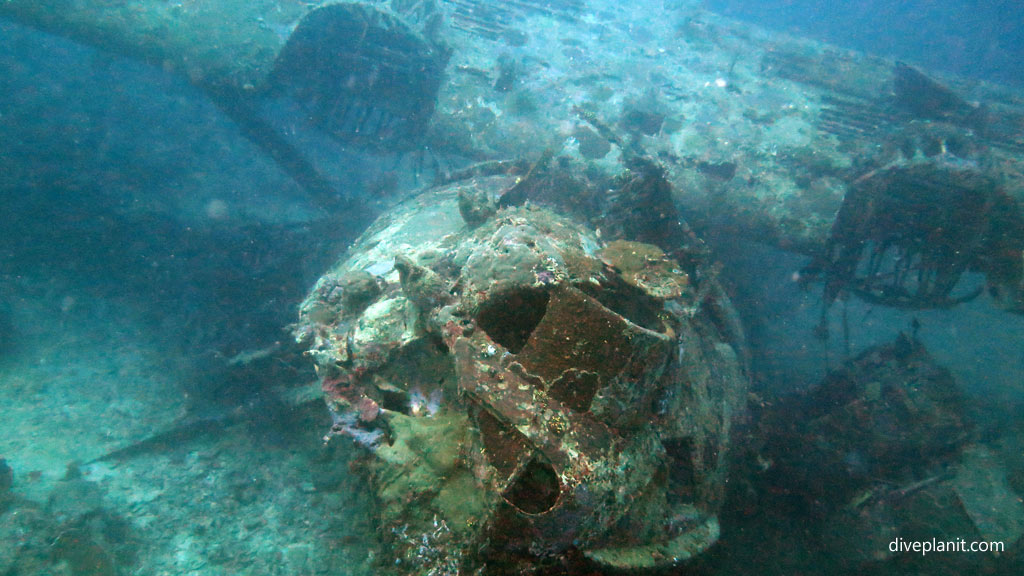 The beauty of the wreck is that she was only discovered 3 years ago, (by the Royal Navy of New Zealand), so she's not been stripped bare, like many other wrecks around the world (and in the Solomons).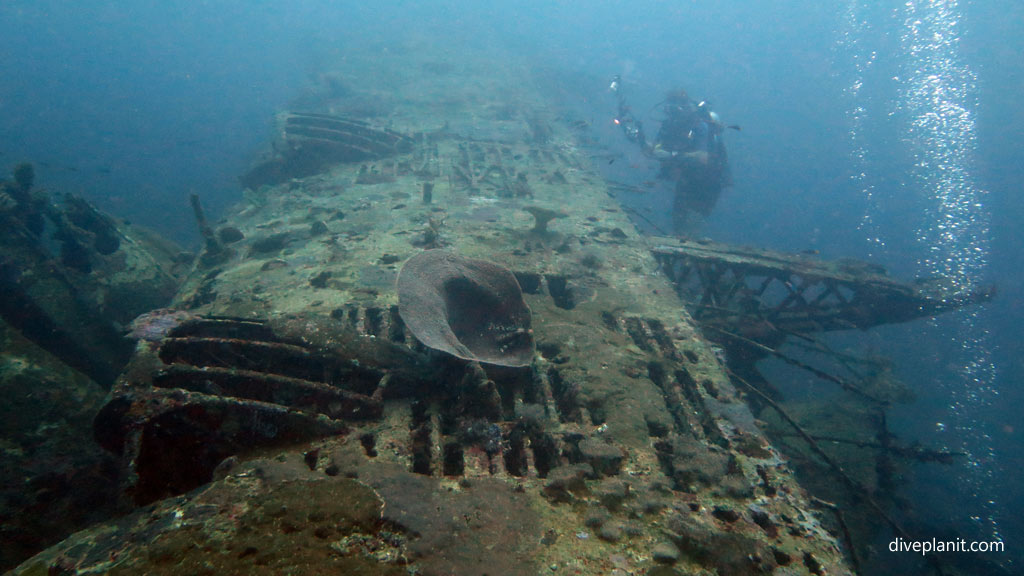 What you see, is pretty much what she has looked like all these years.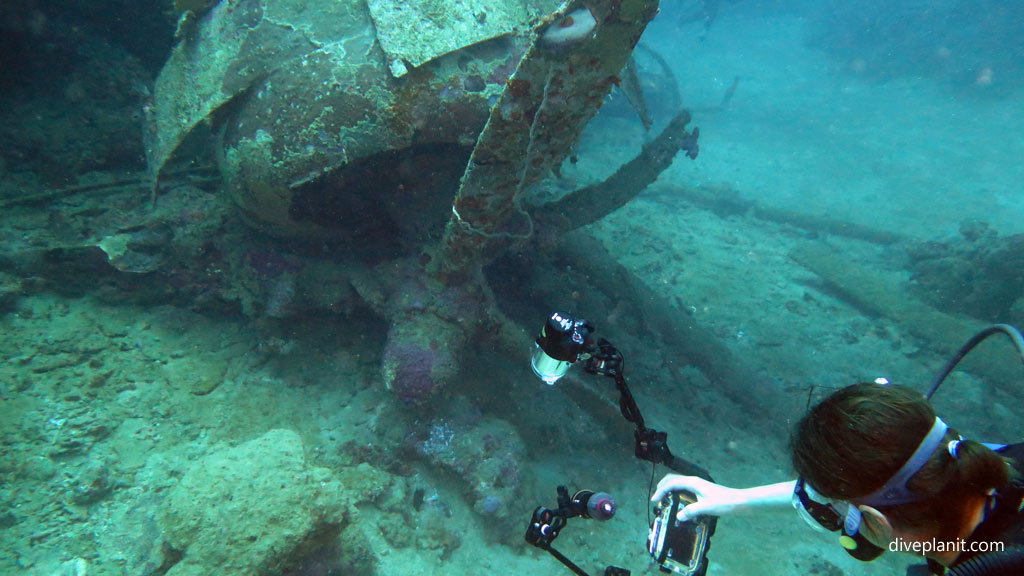 The port engine has fallen from the wing, the cockpit appears to have snapped off the fuselage, and the tail fins are a little lopsided, but she looks like a Catalina!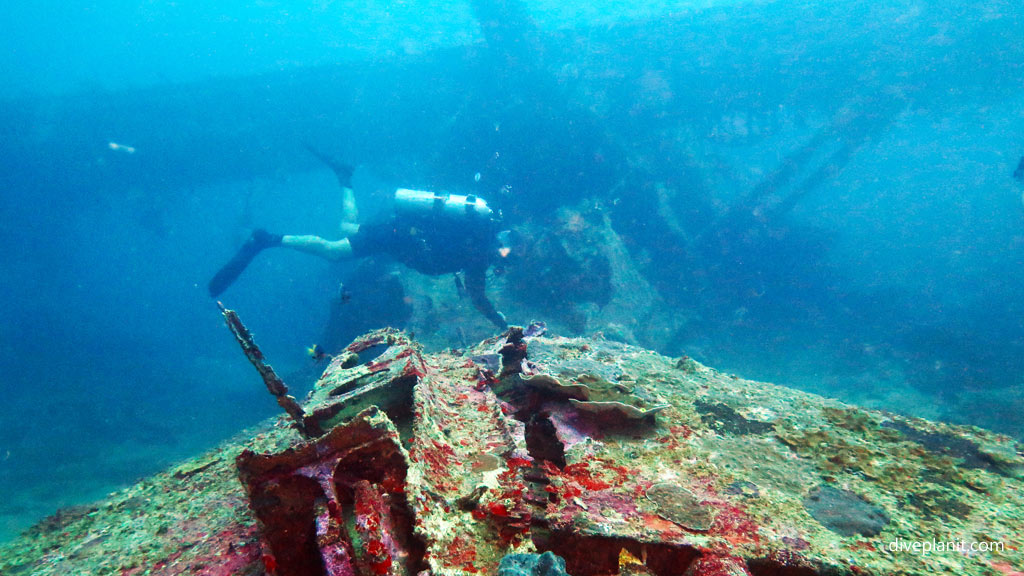 The ends of both wings have fallen off, just beyond the two pontoons – the boat shaped floats that support each wing – on each side. The fuselage door is open, so you can have a look inside.
Likewise, because the cockpit has 'snapped off' (like a broken neck), you can see inside the cockpit – all in reasonable safety according to the guidelines about wreck penetration.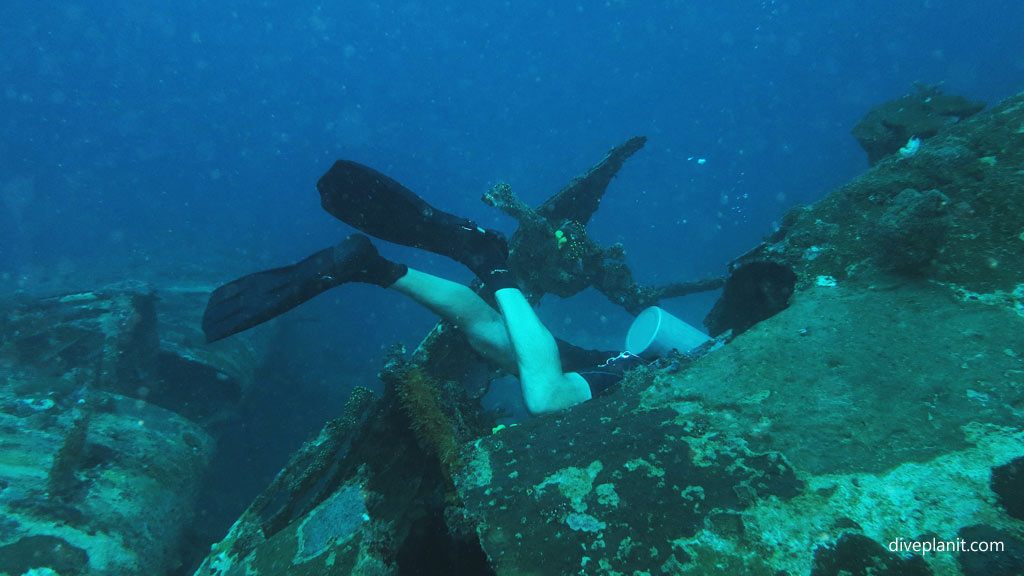 Necessarily a shortish dive, we got 25 minutes bottom time on air, redlining within a minute of deco through the last minutes of the dive; but if you're prepared for a short deco stop, you could stay longer.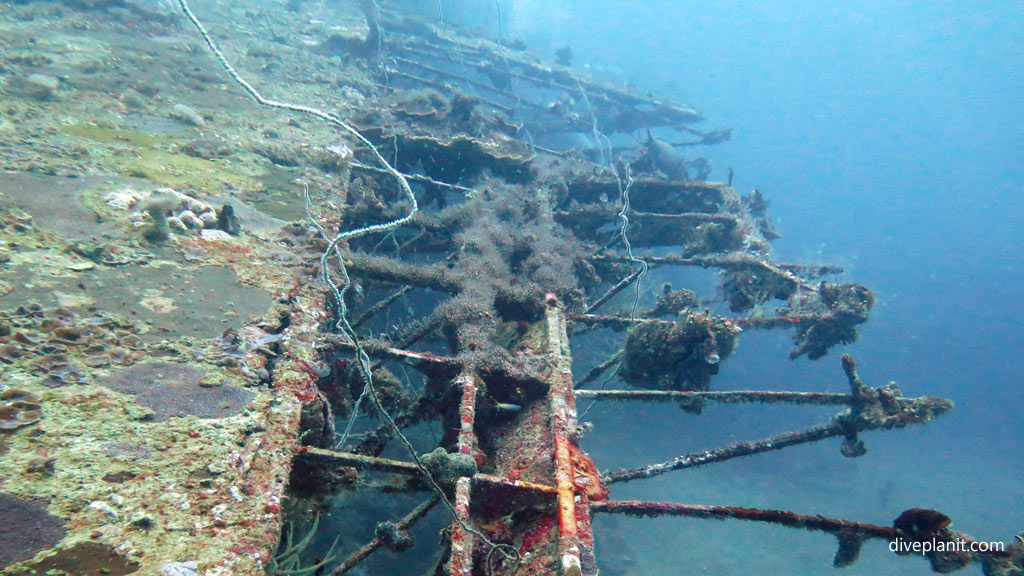 25 minutes is just long enough to explore from the tail to the nose and to each wing tip; but I'd have easily stayed another 15 minutes had the deco been available.