With a wealth of ship and plane wrecks from World War II, diving Tulagi in the Solomon Islands is often seen as appealing only to wreck divers. However, with this area also having wonderful coral reefs and even muck diving it really has something for everyone.
Located only one-hour boat ride from Honiara, Tulagi is one of the easiest dive destinations to get to in the Solomon Islands. This small island, part of the Nggela Islands, was once the capital of the British Solomon Islands, chosen for its sheltered natural harbour. Today the island is a sleepy and tranquil getaway, with its own wonderful dive resort – Raiders Hotel and Dive.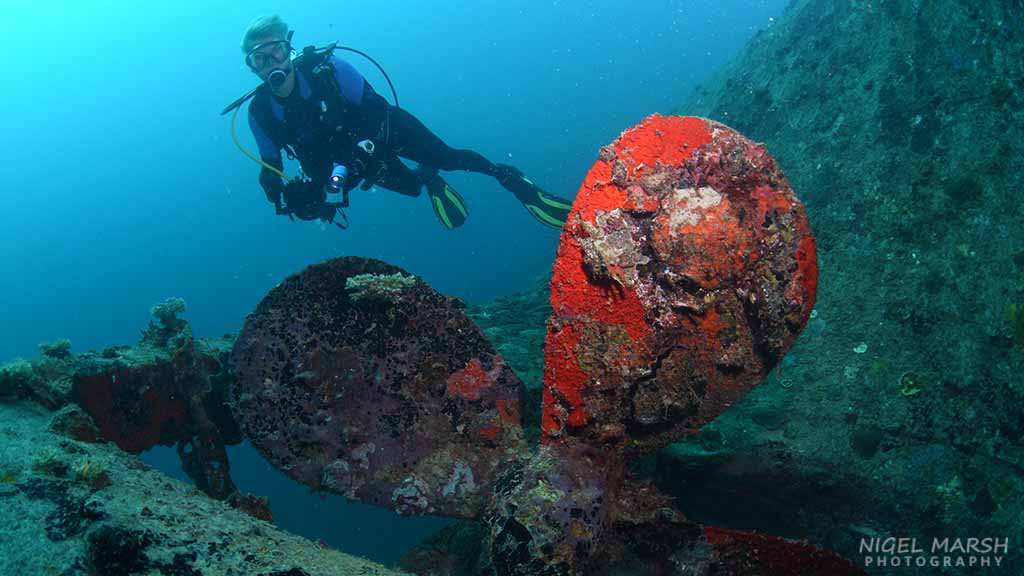 Owned and operated by Bob and Yvie Norton, this small boutique hotel is located right on the waterfront overlooking its own lovely house reef. The hotel has comfortable air-conditioned rooms, a delightful restaurant and bar and offers a range of water sports, the main being diving.
With Tulagi caught up in the middle of the fierce fighting in World War II, the area has a wealth of war relics to explore, including several ship and plane wrecks and even a very unique dumpsite.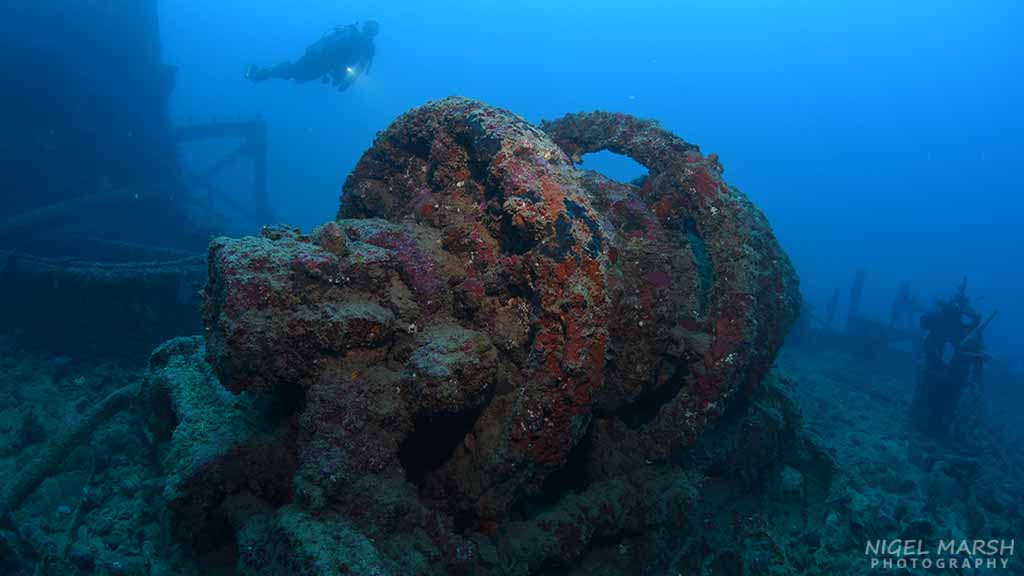 The premier wreck is the USS Kanawha, a 137m long fuel tanker that was sunk by Japanese dive bombers on 7 April 1943. Now resting in 60m this wreck is for experienced divers. But you don't have to dive that deep, as we saw most of the ship's features, including its guns, without exceeding 47m. Also sunk on the same day was the HMNZS Moa, a 51m long New Zealand minesweeper. This ship is in 40m, so a little shallower, but it sometimes suffers from poor visibility.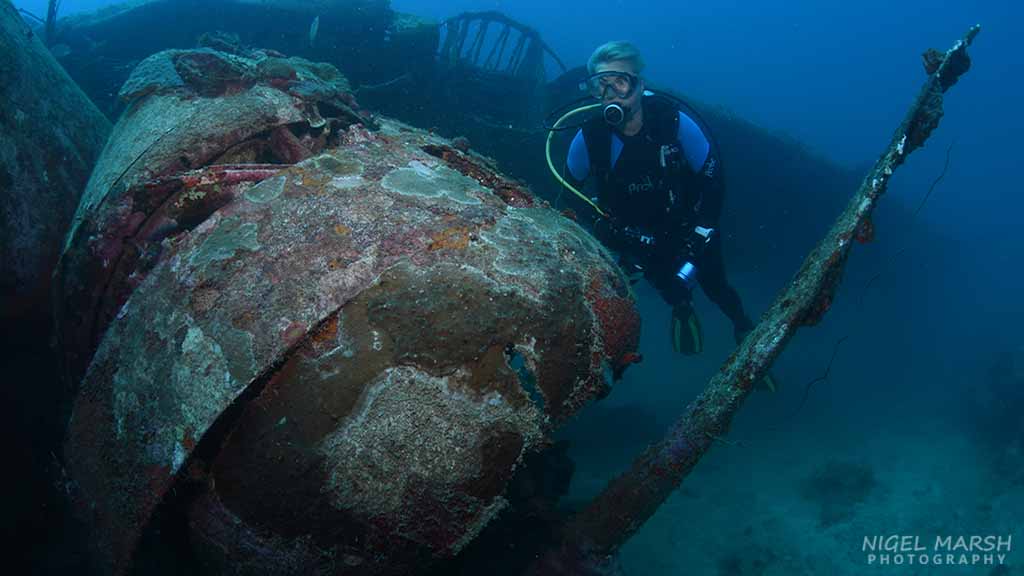 Also in the Tulagi area are several Wildcat fighter planes sitting at 40m, but much more accessible are a fleet of seaplanes in depths from 20m to 35m. During our stay we dived an American Catalina and three Japanese Kawanishi (Mavis) seaplanes. They were all fascinating to explore, and were home to a wonderful range of marine life.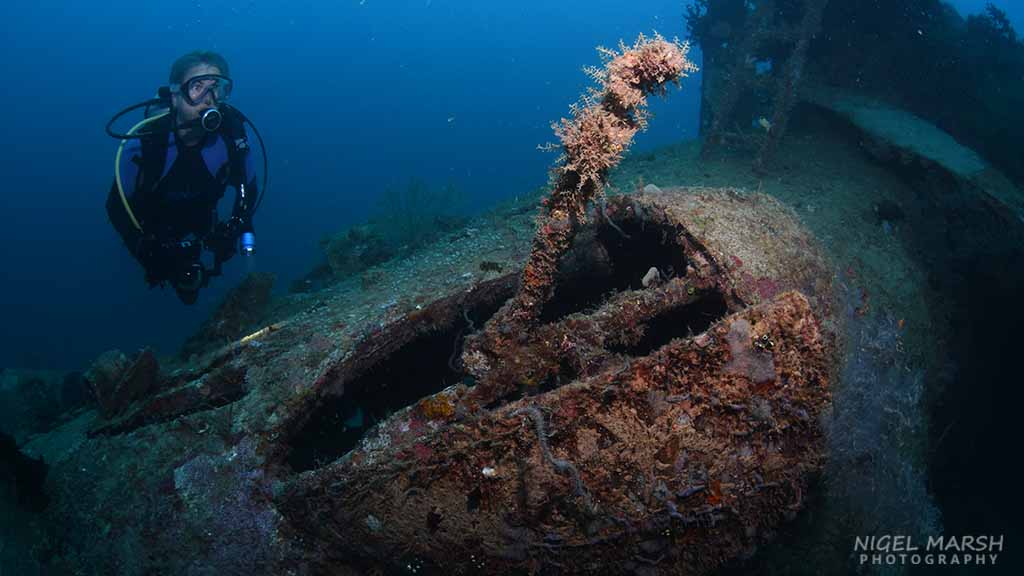 One of the most unique dives off Tulagi is called Base 1. During the war this site was a patrol boat base and used for ship repairs. It is now an underwater junkyard with litter from the war, including artillery shells, steel barrels, coils of wire, plane wings and other scrap. But at this site is also an American Landing Craft and the bow section of the heavy cruiser USS Minneapolis, which was cut off after being badly damaged. But that is not all, as many recent ships have also been dumped at this site, and during our dive we explored four of them. A very unique dive with a maximum depth of 26m.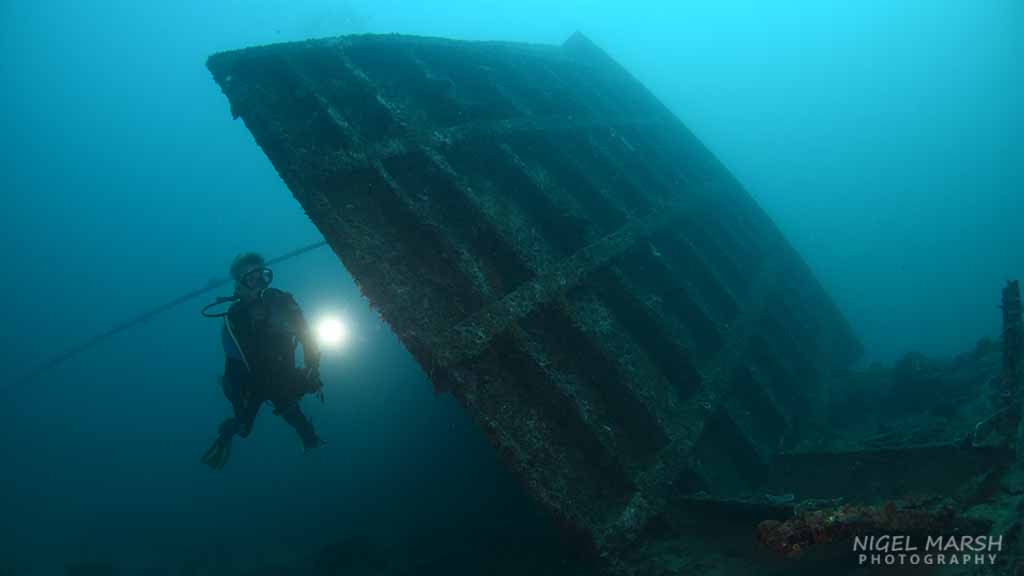 For those not into shipwrecks, Tulagi also has some magic reef diving. The area's premier reef dive is a pinnacle rising from 60m called Twin Tunnels Reef. This large pinnacle peaks at 12m and its top is covered in lush hard corals. But its more colourful corals, including gorgonians, whip corals, soft corals and black coral trees decorate its steep walls. The main feature of the reef is an L-shape cave that opens on the top of the reef and exits on the wall at 33m. Home to a good variety of reef fish, this reef is also a good place to see pelagic fish and reef sharks.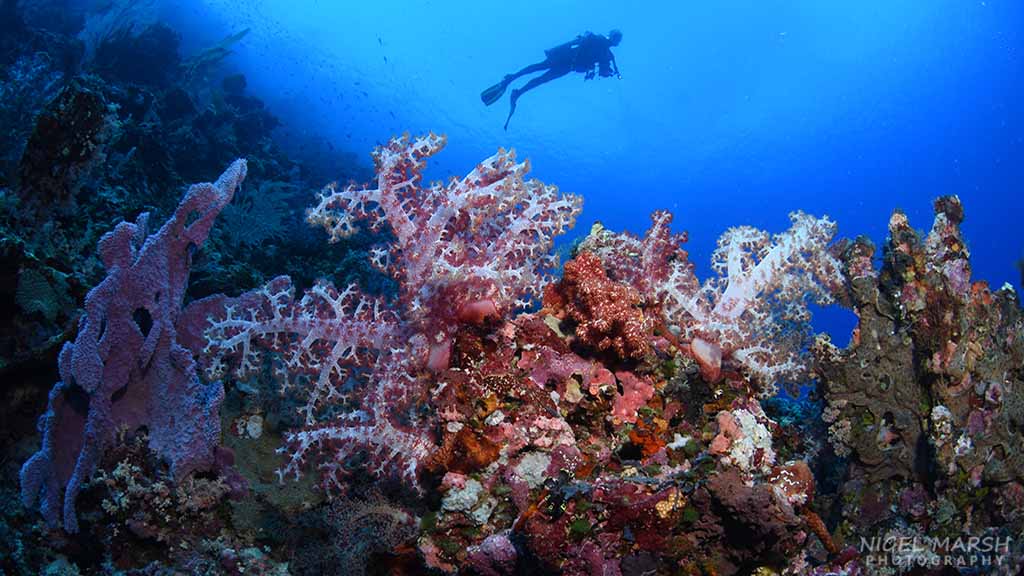 There are a number of other nice reefs close to Tulagi, but a half-hour run up the coast will allow you to dive the wonderful wall at Tanavula Point. This stunning wall is coloured by sponges, soft corals and gorgonians. Doing a gentle drift, we encountered schools of fusiliers, reef sharks, humphead parrotfish and trevally.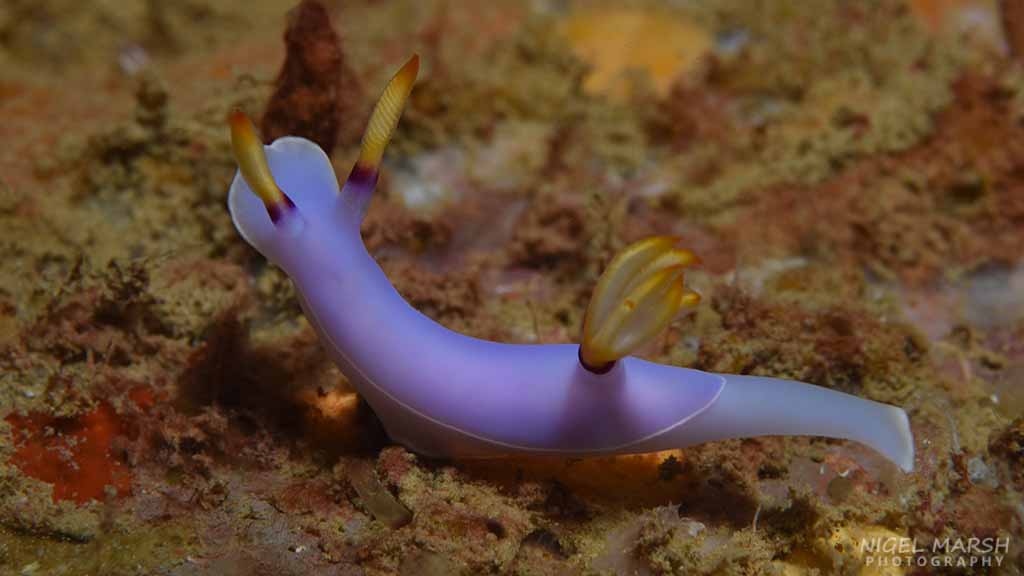 Another interesting reef can be found on the Raiders House Reef, right in front of the hotel. While shallow enough to snorkel, we did several afternoon dives on this site, as deeper down is sand, silt and muck critters. Going no deeper than 10m, we found seahorses, pipefish, gobies, blennies, clingfish, nudibranchs, scorpionfish, sea stars, shrimps, hermit crabs and anemonefish.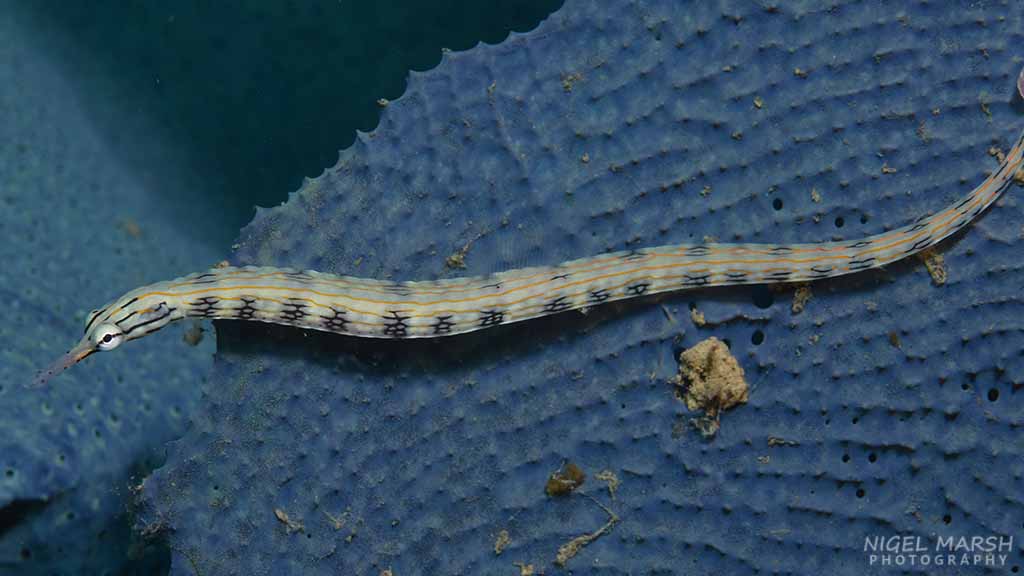 Tulagi can be dived at any time of the year, and the water temperature is usually between 28 and 30°C. During our stay, we experienced 30m visibility on the reefs, and 10 to 20m visibility on the wrecks, which are mostly in the harbour area. We had a wonderful time in Tulagi and were greatly impressed by the wide variety of dive sites that can be explored in this lovely spot in the Solomon Islands.