Introduction
Location
Accommodation
Diving
Dive Sites
Pricing & Schedules
Enquire Now
Big Blue Vanuatu Scuba Dive is situated right on the waterfront in the centre of Port Vila, Vanuatu. They are a fully accredited 5-star PADI resort. Big Blue have two fast boats: a larger boat – The Lady which takes ten divers, and a smaller boat (6 pax) and about 12 crew and guides of different nationalities and ages. And a very friendly bunch they are!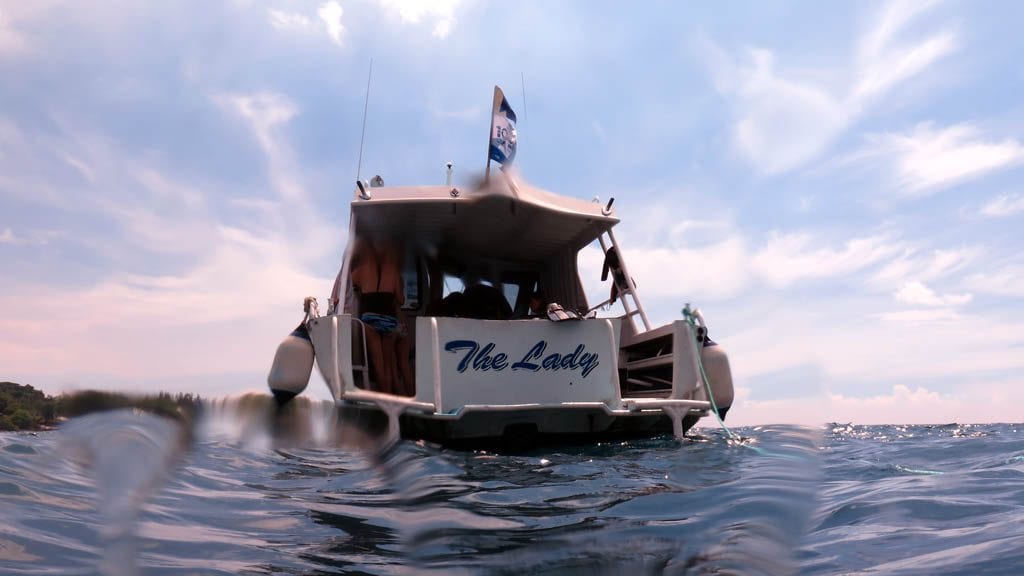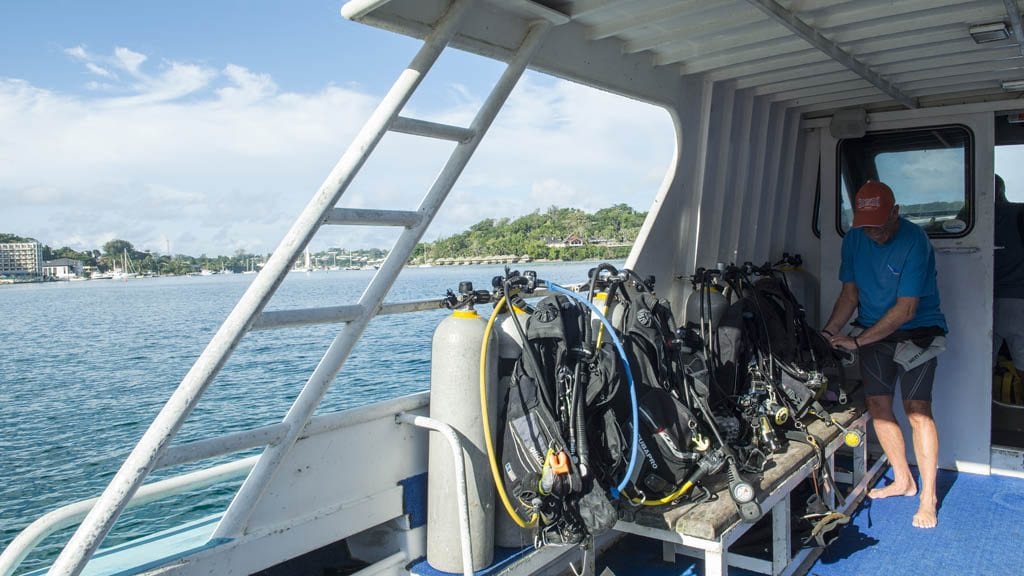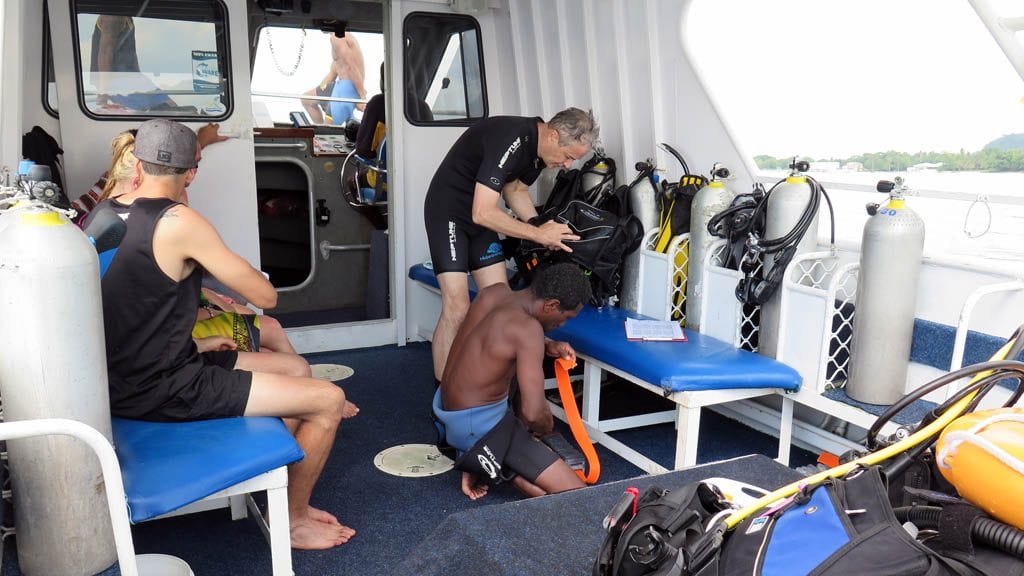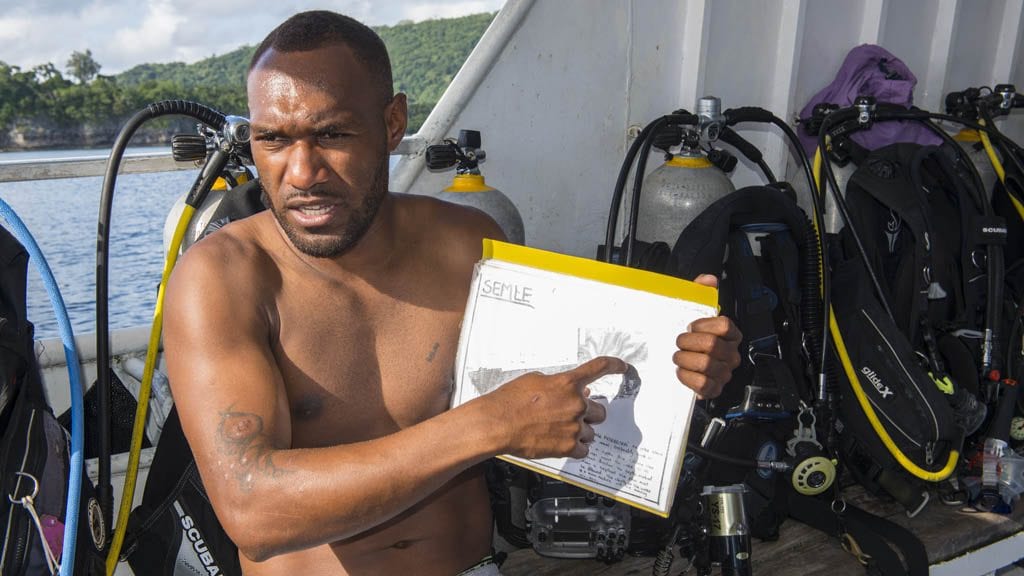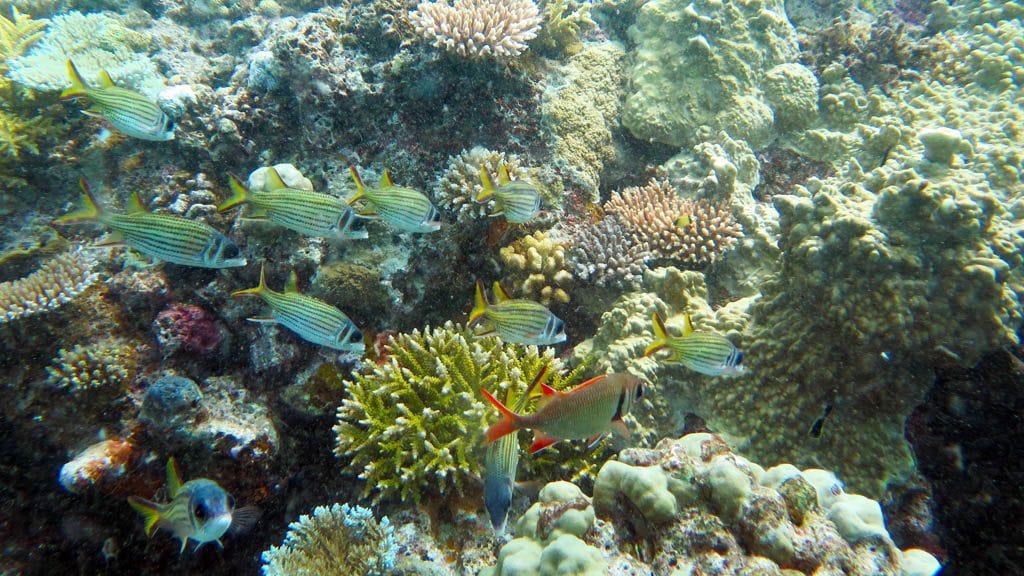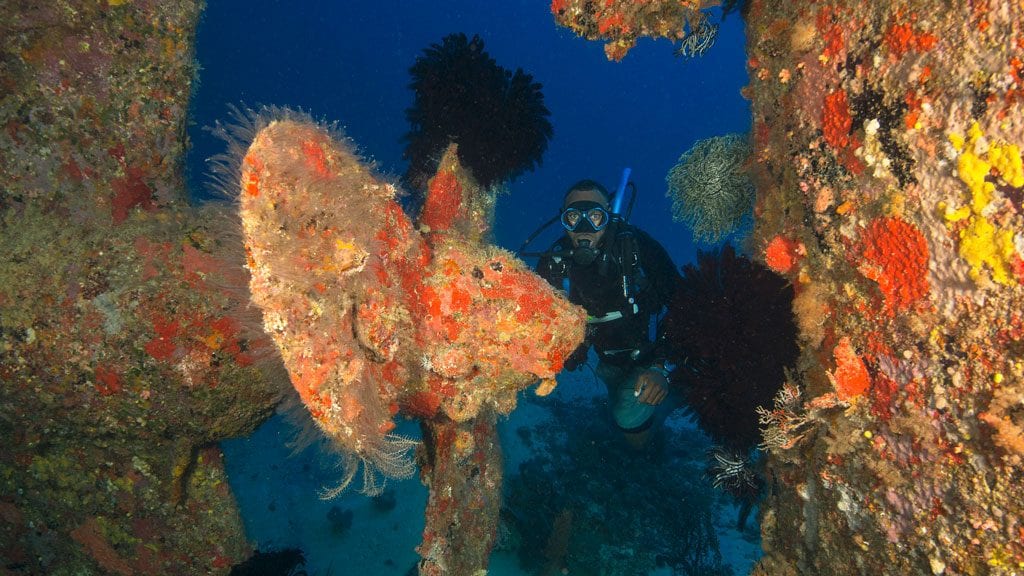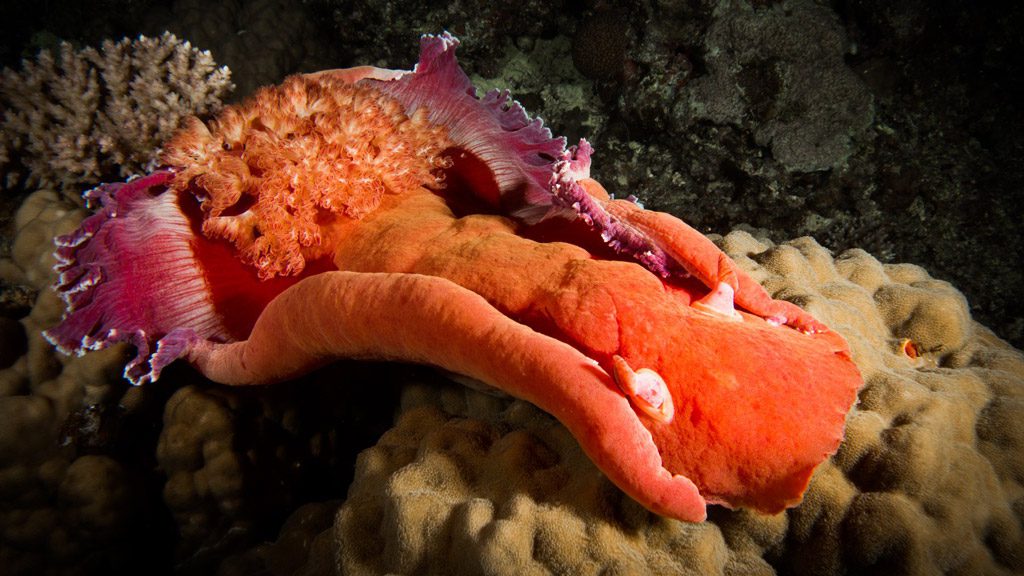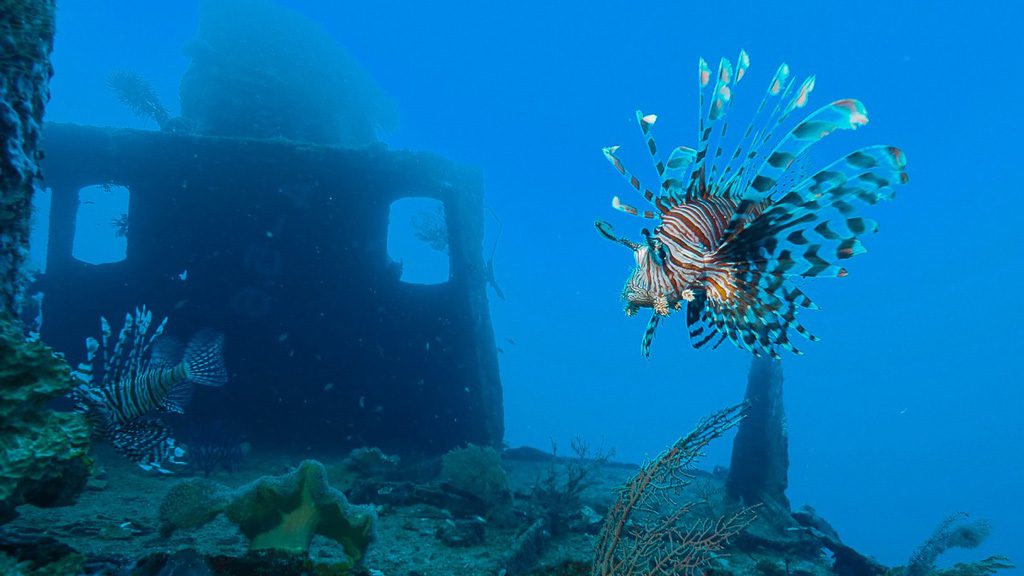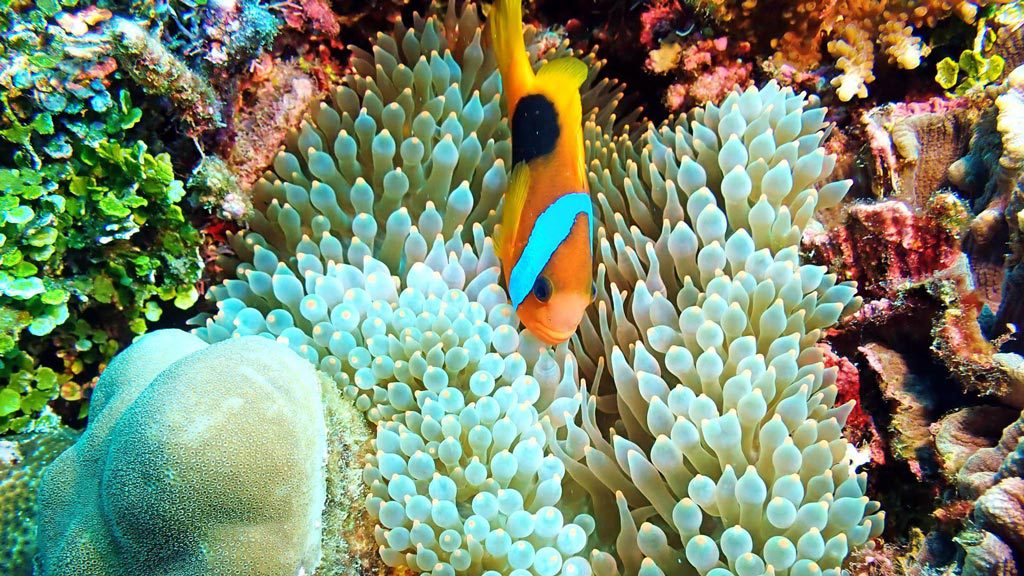 They do the full scope of underwater activities from snorkeling through Discover SCUBA Diving and a range of PADI courses. They also have all the gear that you could possibly need, both for sale and for hire.
Big Blue Vanuatu can accommodate snorkel and diving groups at dive sites like the Two Bommies – useful to know if you want to take the rest of the non-diving family out for the day. Conversely, they can also take serious divers to dive the Semele Federesen which is a 40m wreck.
We think …
If you're not staying at the Hideaway Island Resort – Big Blue Vanuatu is definitely the best dive shop in town. And the friendliest – by far.
The shop is right next to the renowned Nambawan Café, and gourmet pizza restaurant on the waterfront.
Breadfruit Apartments
Conveniently situated near the town centre in the Nambatu region, Breadfruit Apartments are well appointed, self contained studio style apartments.  Each apartment is serviced daily, includes air conditioning, has high speed internet, and satellite tv. The bedding configuration is made up of either a king sized bed, or twin share with 2 single beds. All apartments contain their own ensuite bathroom and kitchenette. The property on which the Breadfruit Apartments are located is securely gated and surrounded by lush tropical gardens with a swimming pool and sun lounges by the pool. The seafront and shopping precinct is a 10 minute stroll away, and just 2 minutes from Port Vila's main supermarket and the well known L'Houstalet restaurant serving up a delicious array of French cuisine.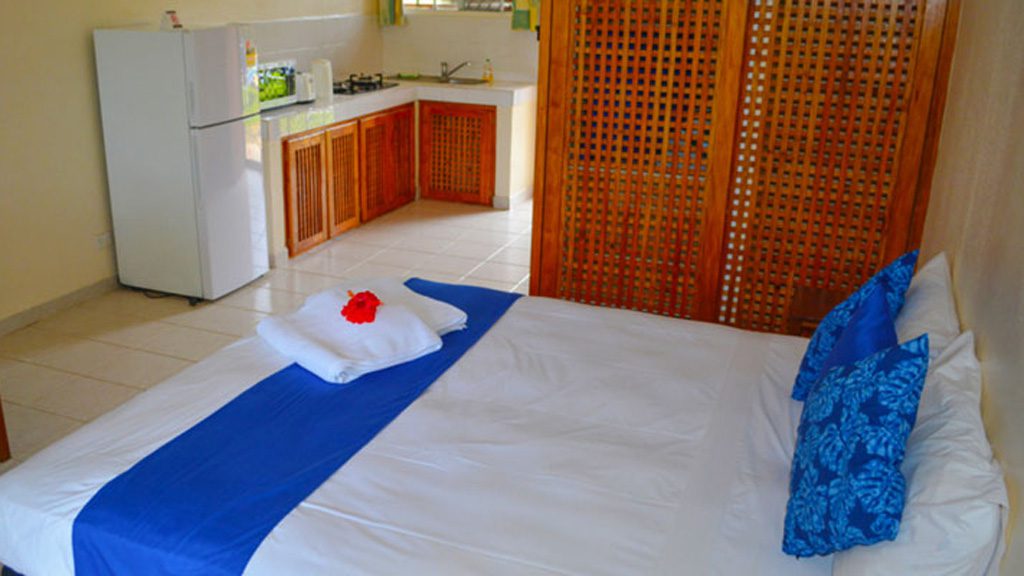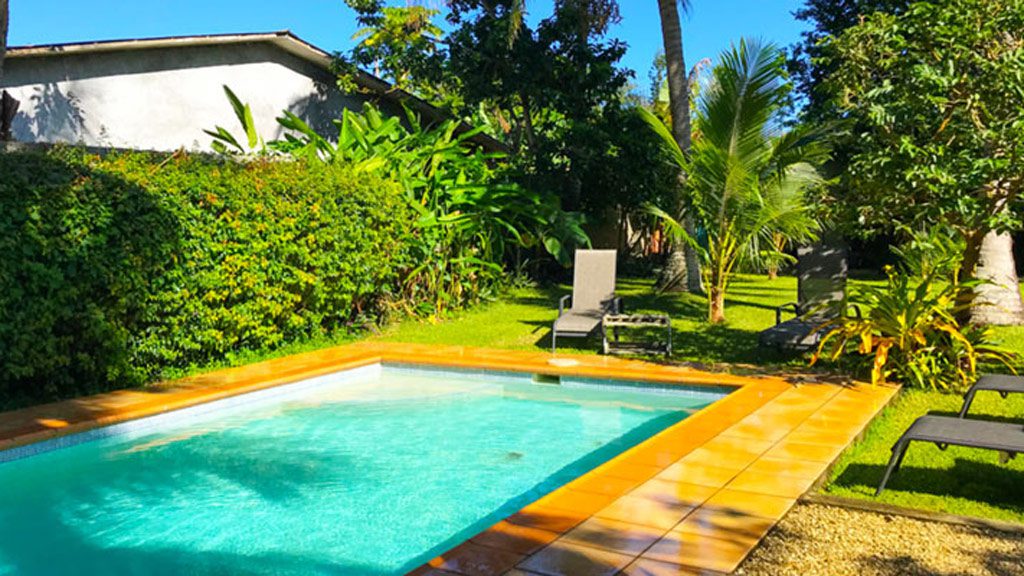 Ramada Resort by Wyndham
This newly built 4 star beachfront resort is conveniently located just a few minutes from downtown Port Vila and nestled on the cliffs of Erakor Lagoon. Catering to all travellers, these self-contained apartments with panoramic views of the Lagoon are an ideal place to stay during a holiday in Port Vila. The Lagoon Suite can sleep up to 2 adults and 2 children and includes a fully equipped kitchen, separate bathroom, a bedroom and lounge area plus a large balcony. Two Bedroom Apartments are available with spectacular views of the Erakor Lagoon and can accommodate up to 4 adults.  These apartments have two bedrooms and two bathrooms, a separate lounge and dining area, fully equipped kitchen, washing machine and dryer, and an extra large balcony. Studio apartments sleep 2 adults and contain a kitchen, balcony and garden view.  The Ramada Resort has a pool and pool bar, spa facilities, a restaurant, sports bar, kids play area, and WiFi.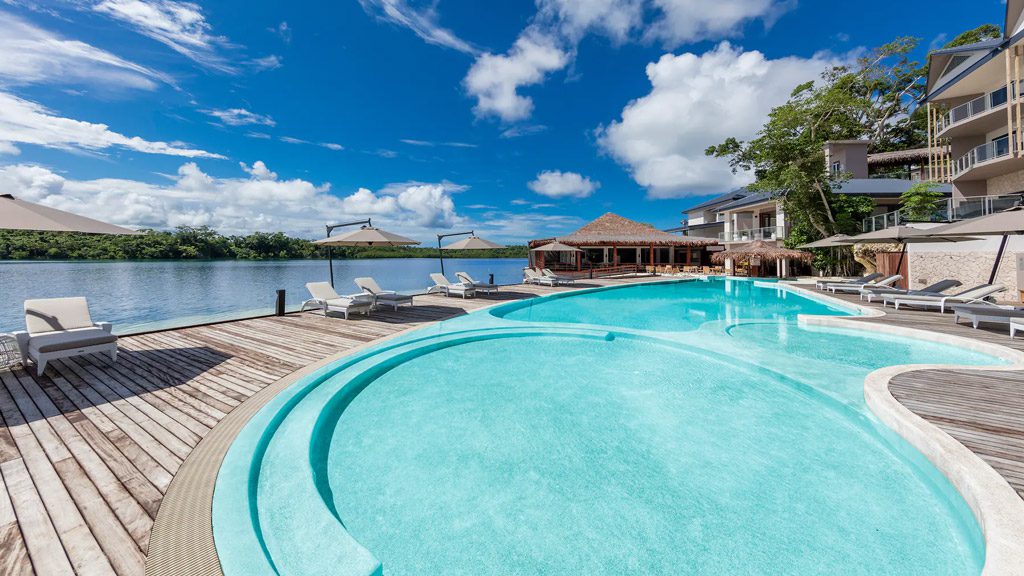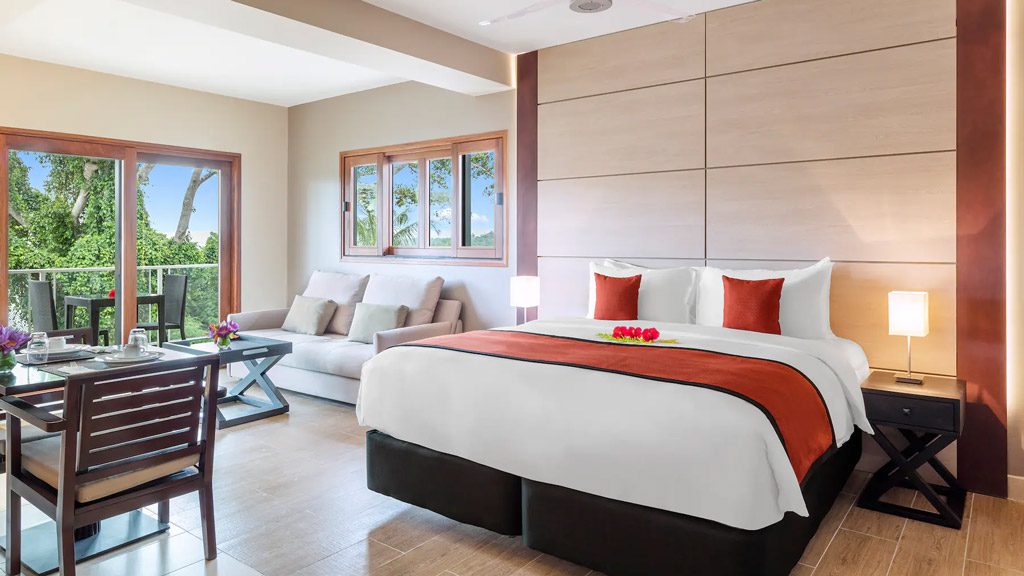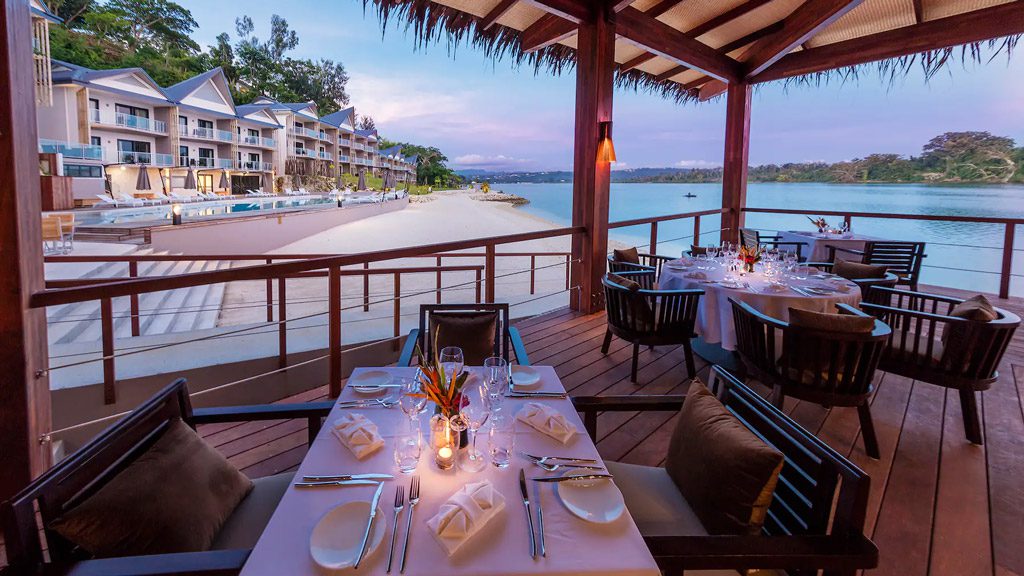 Chantilly's on the Bay
With a beautiful waterfront view, Chantilly's on the Bay is ideally located just 3km from the airport and a short five minute walk to city centre. There are 20 beautifully appointed and self contained apartments in this hotel, each with its own private balcony, giving guests spectacular harbour views. The accommodation consists of 12 large studio apartments and 8 one bedroom apartments. Bistro at Chantilly's offers local and international cuisine and is open for breakfast, lunch and dinner everyday. Guests have the option of dining indoors, by the pool, or a table can even be organised on hotel's own private beach. For casual drinks and snacks, the Banyan Beach Bar is located by the water and is open from 3pm every day.
It's pretty relaxed diving with Big Blue Vanuatu. Call them in advance and find out what's going on at your level of diving. Whether you're snorkeling from a boat, doing a Discover Scuba Diving course, or going out for a boat dive, turn up in good time and they can get you kitted out with any gear. They have a shed round the back that's full of it.
Once you're ready, it's a very short walk to the jetty that's right in front of the shop. There's plenty of room for taking a dry bag, and you can store your camera safely in the cabin. Depending on where you're diving it's a 30 to 40-minute 'cruise' across Mele Bay. You are unlikely to experience any significant 'wave action' so sit back and enjoy the trip.
Once on site, there'll be a dive briefing, and divers will be dropped before any snorkelers. Underwater, it's pretty relaxed and the dive guide will take you on a tour of the best features of the site, and point out any local critters. The guides are all experienced and can take an air-pig to the boat and come back and continue the dive with other guests as required.
The dive ends at the rear ladder, and it's an easy climb back into the boat. Once back at the jetty it's a short walk to the wash down tubs and you can hose yourself down at the same time. The two best things about Big Blue are the friendly staff…
… and the fact that it's right next to the Nambawan Café so you can have an ice cold Tusker while you write up your dives.
Pricing for Big Blue Vanuatu
Staying at Chantilly's on the Bay valid to 31 March 2024
AUD
VUV
7 Nights Studio Room Double with 10 dives
146375
VUV
|
146,375
7 Nights Studio Room Single with 10 dives
212875
VUV
|
212,875
7 Nights One Bedroom Apartment Double with 10 dives
156875
VUV
|
156,875
7 Nights One Bedroom Apartment Single with 10 dives
233875
VUV
|
233,875
Staying at Ramada Resort by Wyndham valid to 31 March 2024
AUD
VUV
7 Nights Lagoon Suite Double with 10 dives
240875
VUV
|
240,875
7 Nights Lagoon Suite Single with 10 dives
415875
VUV
|
415,875
7 Nights Studio Apartment Double with 10 dives
170875
VUV
|
170,875
7 Nights Studio Apartment Single with 10 dives
275875
VUV
|
275,875
Staying at Breadfruit Apartments
AUD
VUV
7 Nights Breadfruit Apartment (Double) with 10 dives
100000
VUV
|
100,000
7 Nights Breadfruit Apartment (Single) with 10 dives
126000
VUV
|
126,000
This resort's prices are in VUV. The AUD prices shown are based on the current exchange rate. The price paid in AUD will be based on the actual exchange rate at the time any payments are made.
Pricing includes pickup from some local hotels and resorts, tanks, weights, dive guide and light refreshments.
The per person pricing above is indicative only: we show 7 night with 10/12 dive packages at high-end and lower-end rooms (singles & doubles) for the purposes of comparison. We can give you a price (and availability) for any combination of nights/dives you wish to undertake, which will include any discounts due to you as part of that package, and any exclusions, or items payable at the resort.
Please use the [Enquire Now] tab to give us your exact requirements and we'll give you the best deal we can.