We've all heard of the SS President Coolidge, but there's much more to diving Vanuatu than this world-famous WWII wreck. Here's our Top 10: Vanuatu's best dive sites.
The SS President Coolidge
One of the world's largest, and certainly most accessible wrecks. Almost 200m long, the wreck is just off the beach in Espiritu Santo – it's a short walk from shore before descending to its shallowest point at 20m deep. Most people dive the Coolidge several times during their stay – there's just too much to see on a single dive.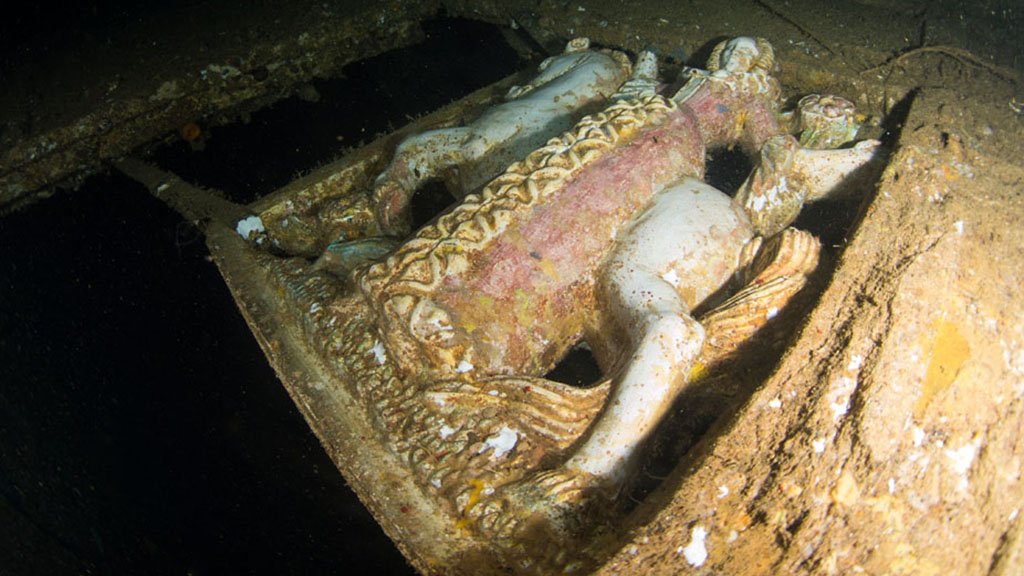 Inside the cargo holds there are jeeps, in various nooks and crannies, ammunition, a barber's chair, row of toilets and in the deeper and darker cavities; flashlight fish and electric clams. Deeper still, it's traditional for divers to enter the old ballroom to find 'The Lady' (an old bas-relief of an Elizabethan lady on a horse), and give her a kiss, before descending even deeper to the stern which sits at 70 metres, for the ultimate bragging photo next the ship's name.
Million Dollar Beach
So-called because millions of dollars' worth of equipment has found a resting place here on the sea floor, just off the beach. At the end of WWII, U.S. forces literally tipped it over the end of the jetty. Jeeps, tractors, cranes and various other large pieces of infrastructure now litter the steep slope from the shoreline into the lagoon.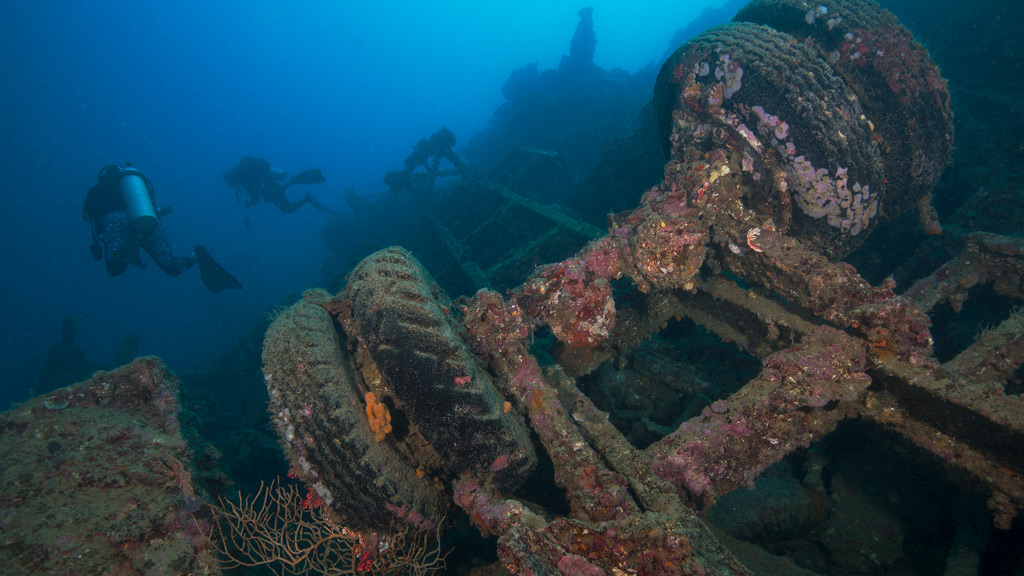 Schools of juvenile fish have found a home here, and in the nooks and crannies it's a macro-lover's dream with colourful nudibranchs, feather stars, but it's the spoils of war that make this dive site so intriguing. Millions of dollars' worth of equipment now encrusted with colourful corals, a playground for divers.
Gardens of anemones
Everywhere you go in Vanuatu, you're likely to find anemone gardens in the shallowest parts of the reef. One of the largest can be found on a dive called the Bonzer Wreck, a 5-minute boat ride from Hideaway Island Resort. On top of a large coral bommie, this bright orange anemone garden is several metres in diameter, with dozens of clownfish in residence, and they'll all come out to say hello as you swim around in the crystal clear, tropical water.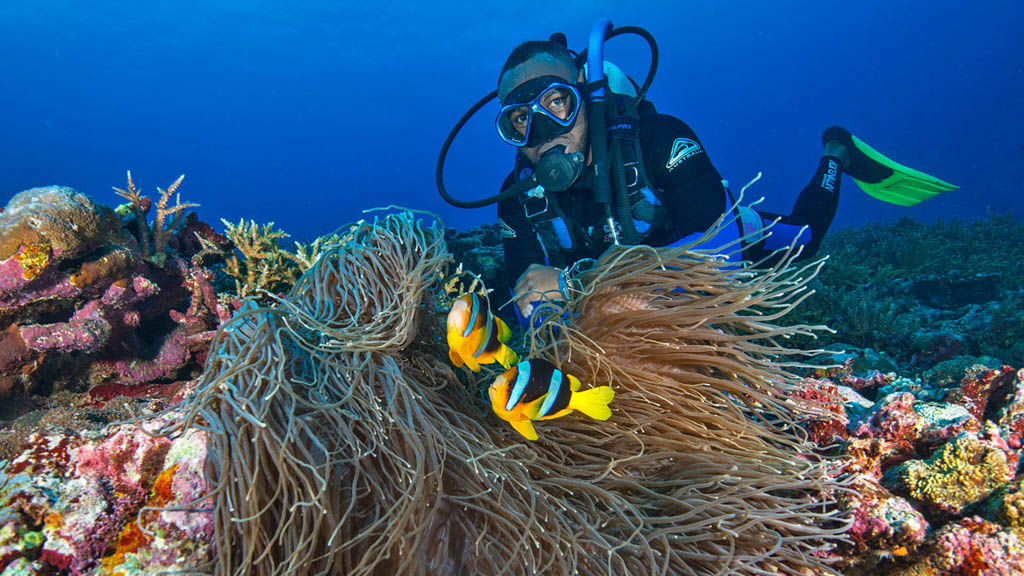 Awe-inspiring caverns
There are lots of caverns and canyons to discover on the coral reefs that surround Vanuatu, but perhaps the most impressive of all is The Cathedral, a 10-minute boat ride from Port Vila. The entrance to the cavern is tall and wide, about 22m deep at the sandy bottom, and it gets narrower as you approach the 'pulpit' at the apex. Go beyond the pulpit and a narrow chimney leads to the surface, where you can pop up, wave to the boat before swimming back down and out of the Cathedral to check out the coral on the reef wall outside.
Dugongs
Dugongs are a known to frequent the waters throughout Vanuatu, but they are notoriously shy creatures so you would a lucky diver to spot one while diving, but it does happen! One diver even told me she spotted a dugong while diving the Coolidge. The trick to finding a dugong? Go for lots of dives to increase your chances!
Giant moray eels
You'll often find moray eels peeking out of the coral walls and bommies that surround Vanuatu's islands but the most famous is an enormous old girl called Nessie. Nessie has called the SS President Coolidge home for many years, and she's pretty tame, used to the thousands of divers that have come to visit over the years.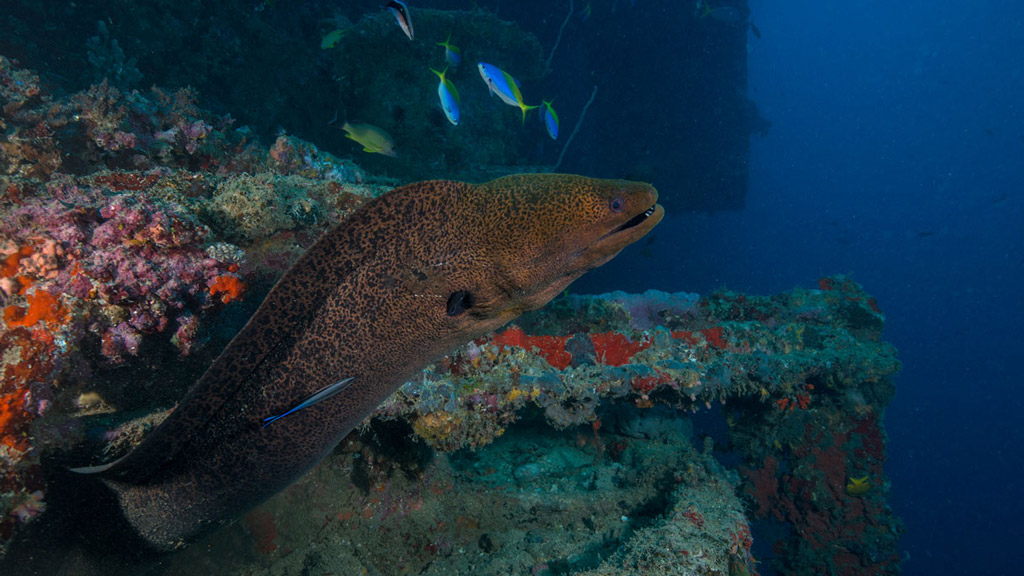 Turtles
Hawksbill and green turtles are commonly spotted, nibbling on seagrass and coral reefs, but the best place to see turtles is at Tranquillity Island Eco Resort in Efate. The resort is home to a turtle sanctuary, rescuing hatchlings from nearby nests and caring for them until they are a little larger and better able to defend themselves from their many predators. The resort's house reef is also a great place to see turtles, with divers seeing them so frequently they named it 'Turtle Reef'.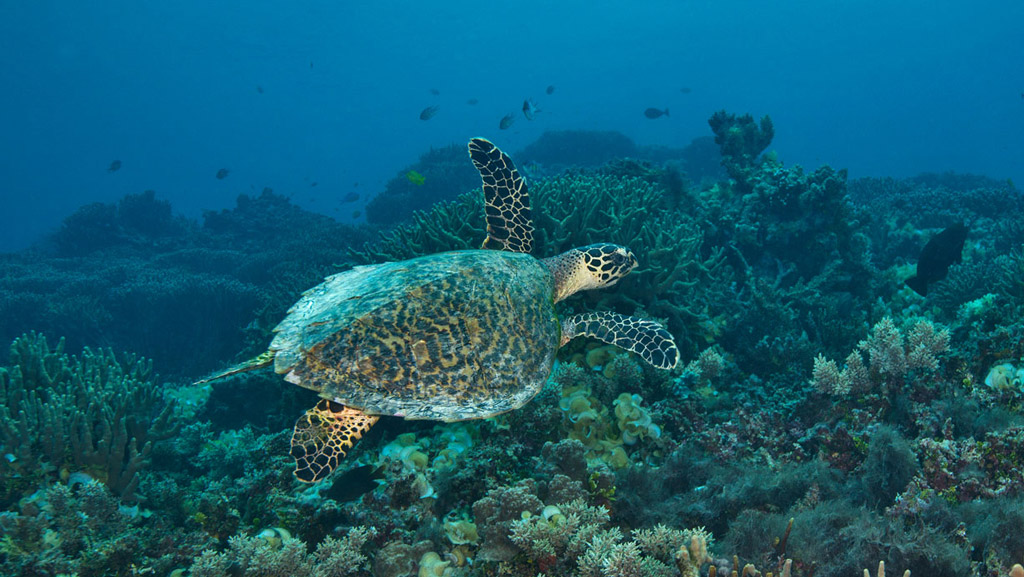 An underwater post office
At Hideaway Island, you can send a postcard back home from the world's only underwater post office. A short swim from the beach, the post office is located a couple of metres underwater in the middle of a coral garden. Waterproof postcards can be purchased at the resort's gift shop, and the post office is open every day.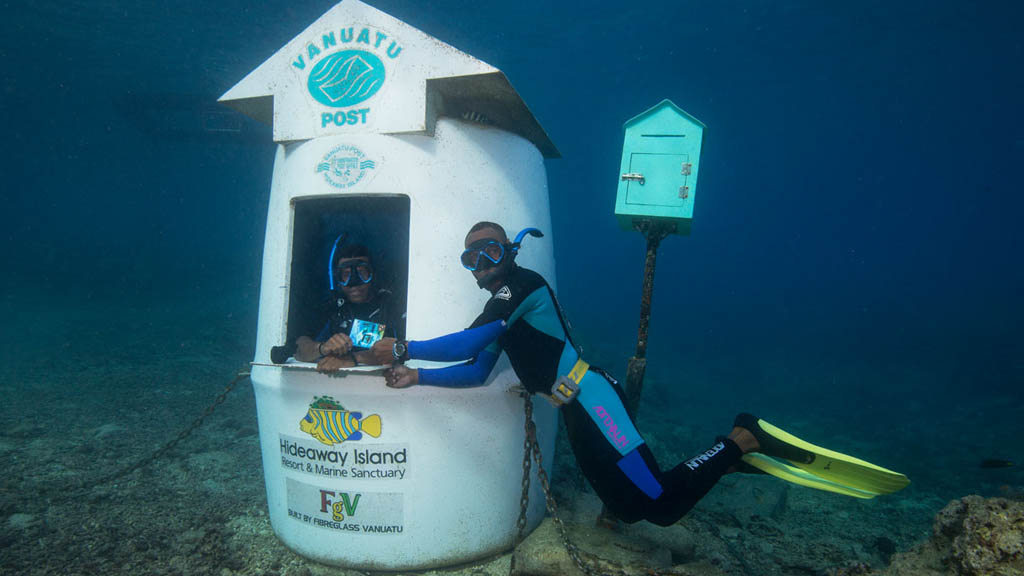 The Bonzer wreck
If you don't feel quite up to the task of diving the world's biggest wreck, try this one for size. The Bonzer is a little tug boat, a five-minute boat ride from Hideaway Island. As you approach this rather cute little wreck, you'll find a huge anemone garden and on the wreck itself, millions of glass fish hide inside it's coral-coated hull. Inside the bridge, colourful sea fans have replaced glass in the windows, while cleaner shrimp hide in the corners of the deck.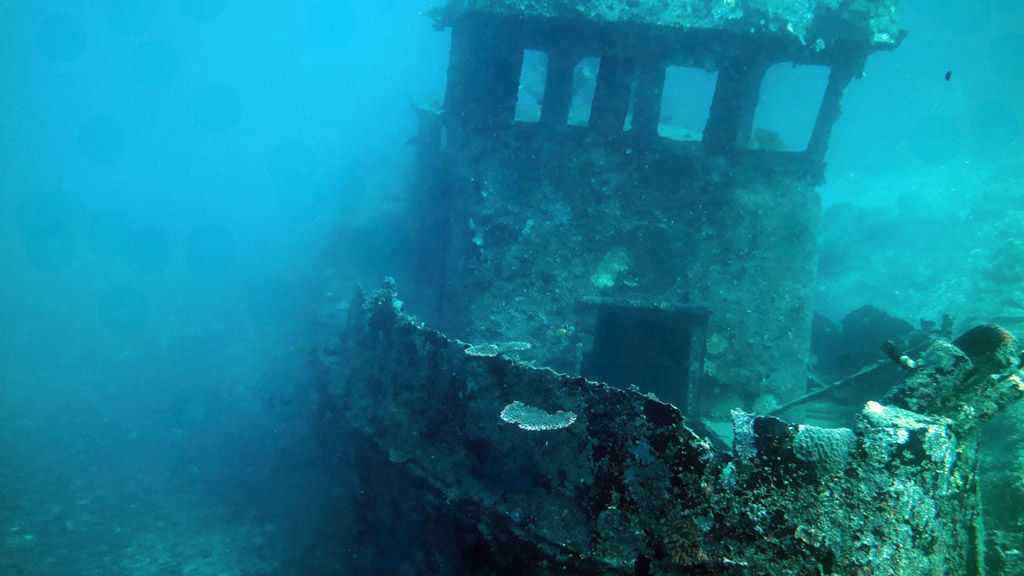 Amazing coral diversity
Fields of staghorn coral, towering pinnacles, enormous brain corals and colourful soft corals and fans. You'll lose count how many different types of coral you can see on a single dive on some of Vanuatu's dive sites. One of the prettiest (and most diverse) is Owen's Reef near Tranquillity Island Eco Resort. A visiting marine biologist once said that he had never seen so many different species of coral on a single dive.