Papua New Guinea turtle conservation has a home at remote Lissenung Island Resort, a 30-minute boat ride from Kavieng in the New Ireland Province. This small tropical paradise is surrounded by pristine reefs and an abundance of marine life – extremely popular with divers.
Underwater photographer Grant Thomas visited recently and learned how Lissenung Island Resort is helping to save PNG's turtle population.
The owners of Lissenung Island Resort, Dietmar and Ange, are fully committed to protecting the local marine environment, so much so that they have privately funded their very own turtle conservation project.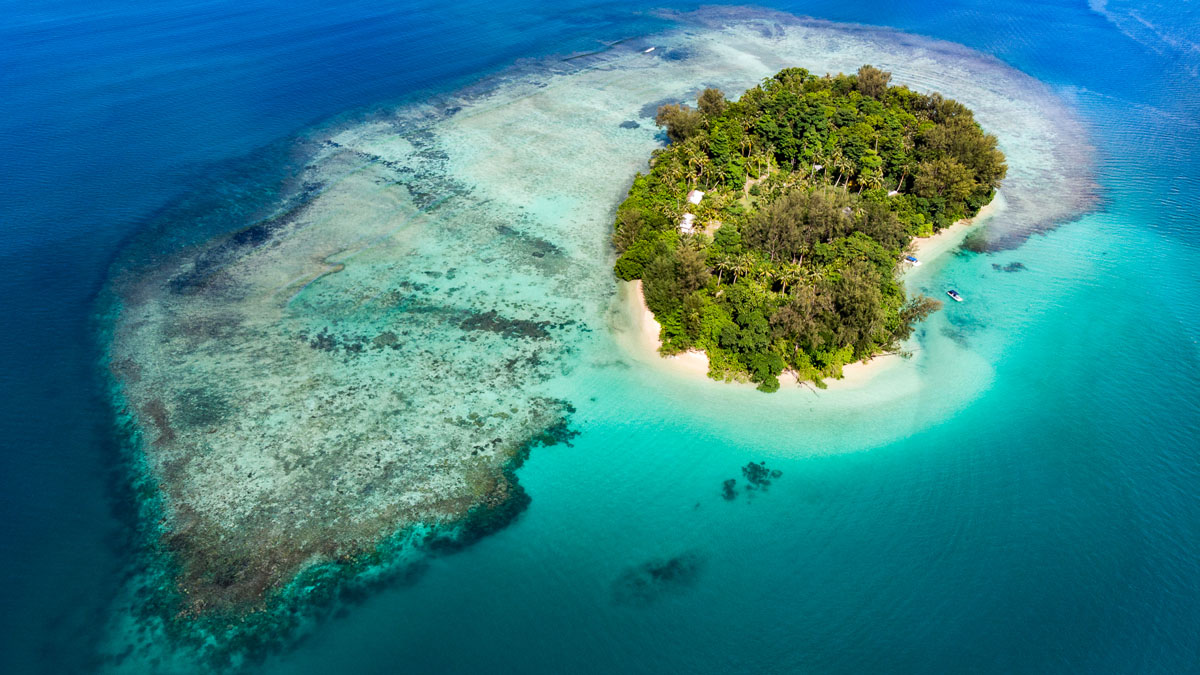 Turtle numbers are on the decline in Papua New Guinea, under threat from overfishing, habitat loss, pollution and the poaching of turtle eggs, so protecting them is essential.
The team at Lissenung Island Resort has taken on the challenge to give these turtles a fighting chance. Each morning during nesting season they visit the neighbouring islands to check for newly laid nests. Once found, the eggs are gently extracted and transported safely back to the resort where individual eggs are measured and weighed.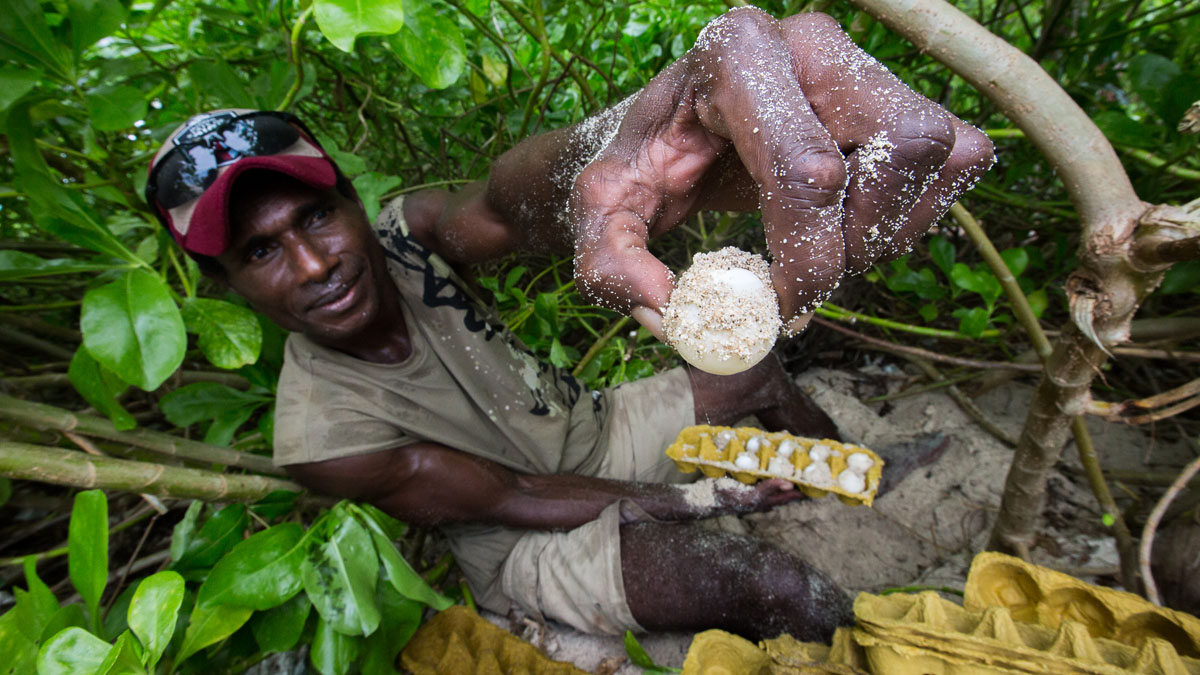 Now comes the tricky and time-consuming part. The new nest must be an exact replica of the original, a process which requires precision and care as each of these eggs, which can number between 50-200, must be meticulously re-positioned in the same orientation and order as they were when they were removed.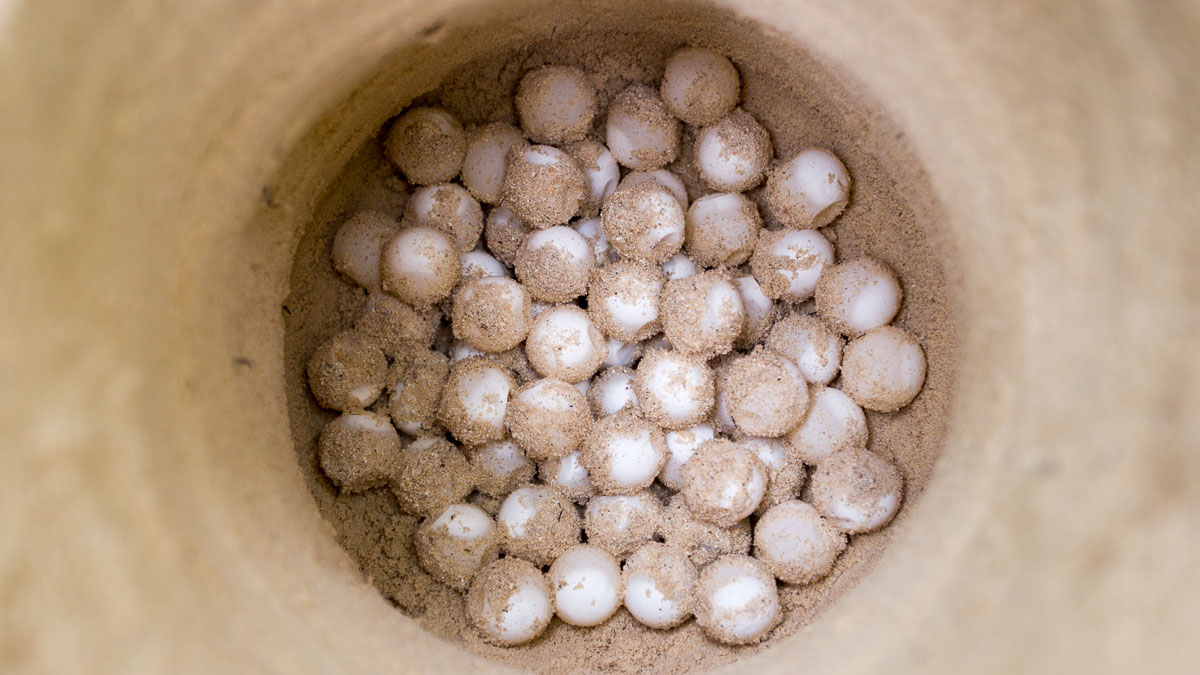 This ensures the incubation conditions are as close as mother nature intended while the secure new location ensures protection against predators and poachers. The incubation period normally lasts around 60 days, so nests are labelled with dates to ensure staff know roughly when each will hatch.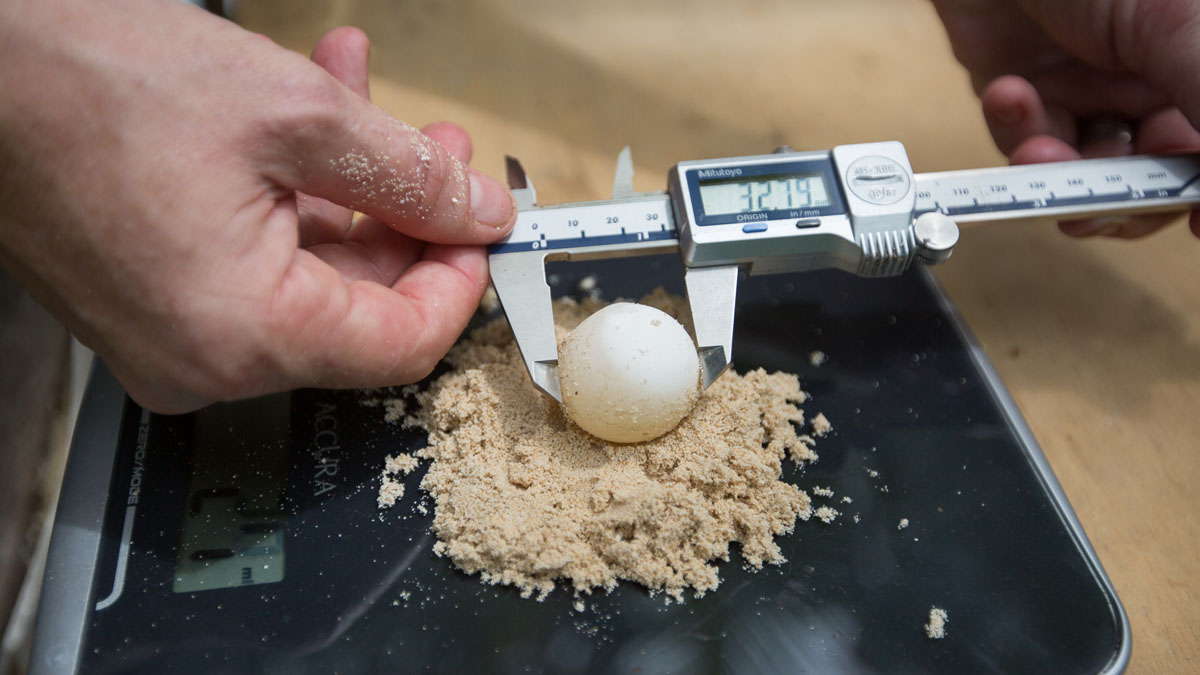 Lissenung has recorded over 10,000 eggs in the Project's five years of operation, and with a 90 per cent hatch-rate their efforts are making a difference. This is especially important as most of the eggs at Lissenung belong to the critically endangered Hawksbill Turtle, so efforts here could potentially prevent the loss of this incredible species.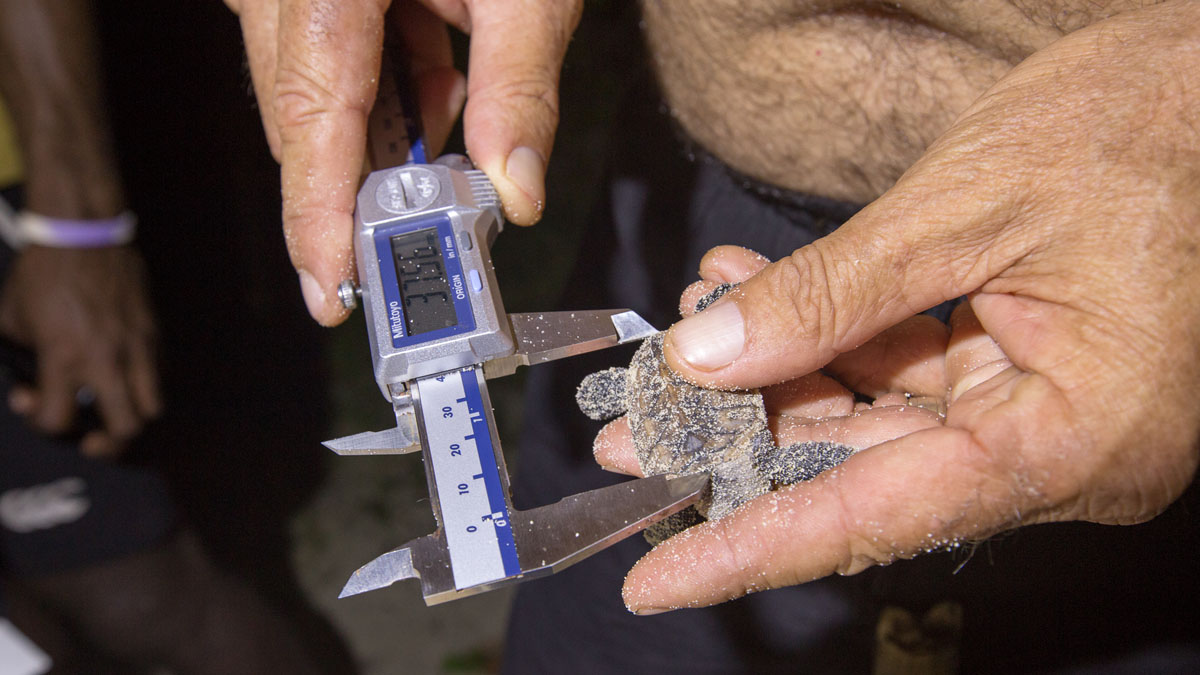 Once a nest has hatched, the turtle hatchlings are released onto the beach as quickly as possible, normally in the evening. This is where baby turtle instincts kick in! They will be drawn towards the ocean and innately propelled to swim out into the open seas.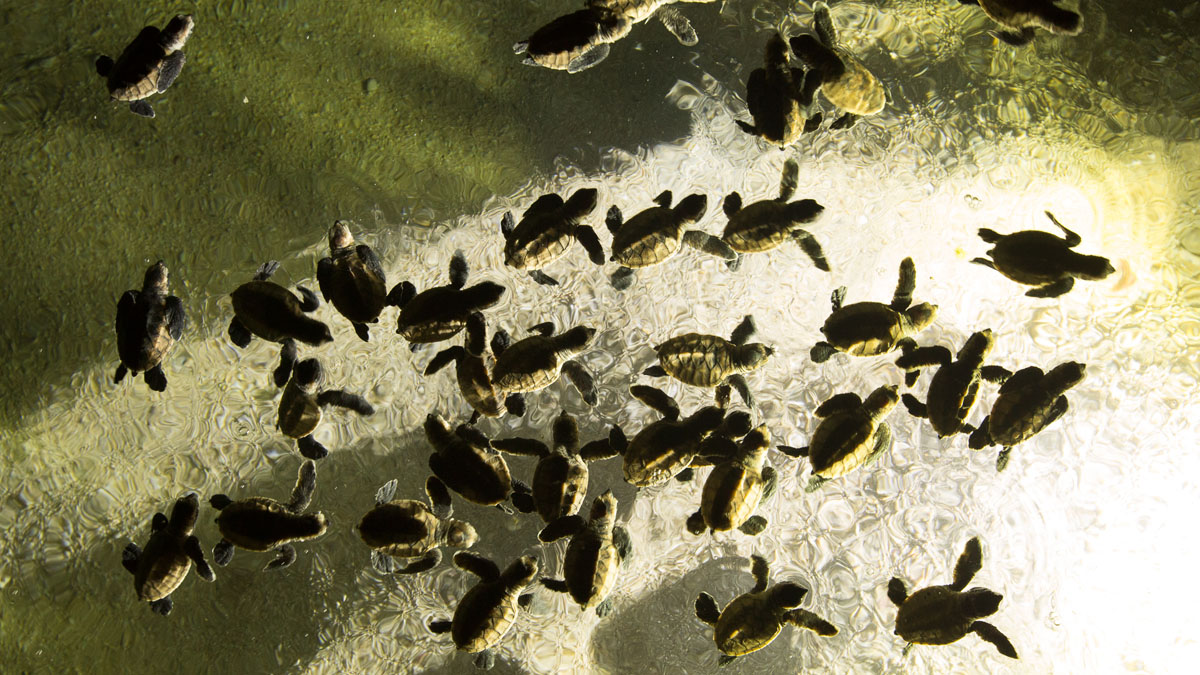 Here they will use sargassum floats – a type of seaweed that floats in large island-like masses on the surface, as a safe haven to grow, feed and hopefully survive into adulthood. It is estimated only about one in 1000 sea turtles survive to adulthood so the efforts made at Lissenung will hopefully increase the species chances of survival by at least increasing the numbers of hatchlings reaching the ocean for their start in life.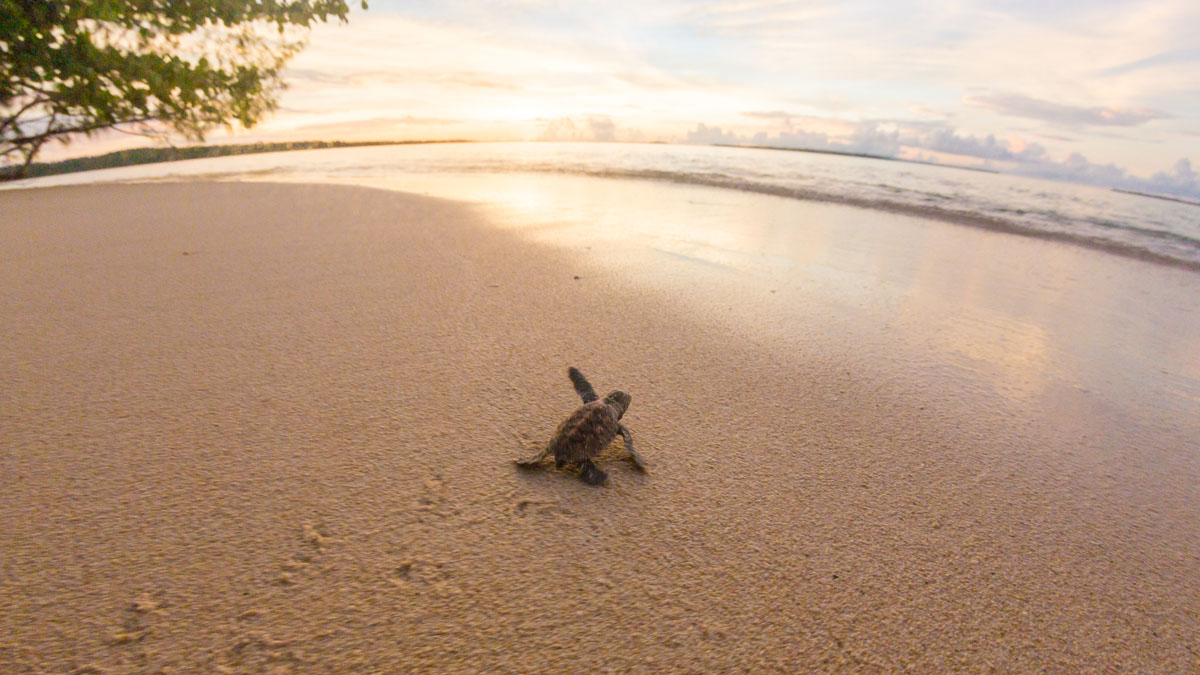 Ange and Dietmar record and share valuable data about the local turtle populations to various scientific research institutions in Australia. This data gives insights into different aspects of turtle development and helps scientists in their efforts to create a sustainable future for the species.
The team at Lissenung is also actively involved with the local communities helping to educate them about turtle conservation and hopefully their efforts will help secure a future for Papua New Guinea's sea turtle population.