Site Overview
Dive Centres
Site Type:
Wreck - a big one!
Depth:

Top: 20M

Bottom: 70M

Location:
West of Million Dollar Beach, just outside of Luganville, Vanuatu
The SS President Coolidge is unique amongst wrecks for many reasons:
It's an SS – a steam ship – a luxury liner with rooms for almost 1,000 rich people! Not a warship, though it was pressed into service as a troop carrier with 5,342 troops on board, and sank as a result of hitting two US mines.
It's a shore dive. There are many wrecks which are: usually because the skipper tried to run the ship aground in order to potentially save it from sinking. The few that were saved this way, aren't wrecks (damn – they got away!), but most, like the Coolidge didn't quite make it. The Coolidge hit the reef, listed badly, eventually capsized and slide down the slope a little. Still, all but two on board were saved.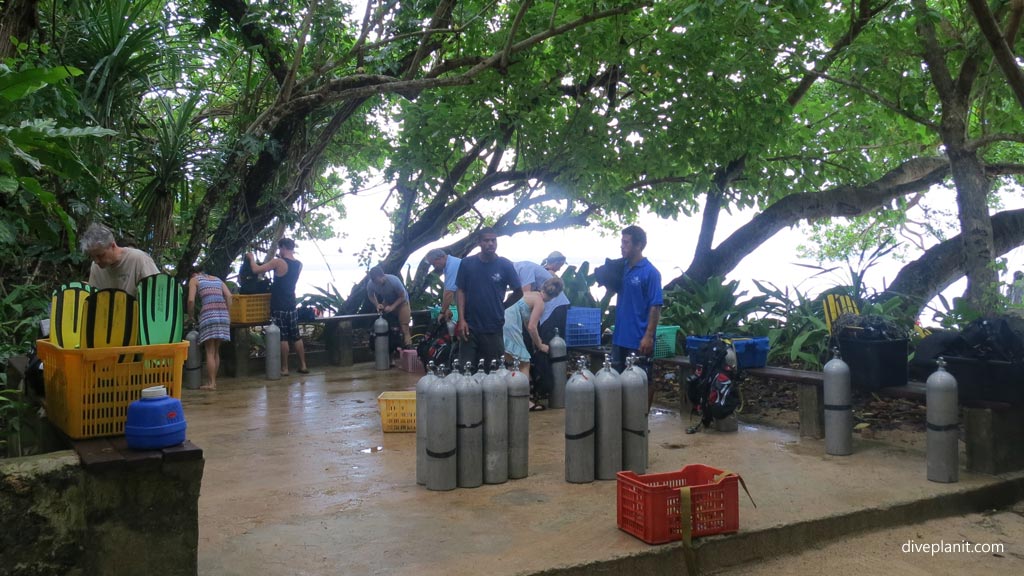 It's big: nearly 200m long, and 25m wide – it's a big dive site! How long would it take to explore that ship even if it was docked at Sydney's overseas terminal and you were just walking around it? Laid on its side: its deck plates vertical, with its bow around 20m and stern around 70m there are some serious decompression issues to be taken into consideration.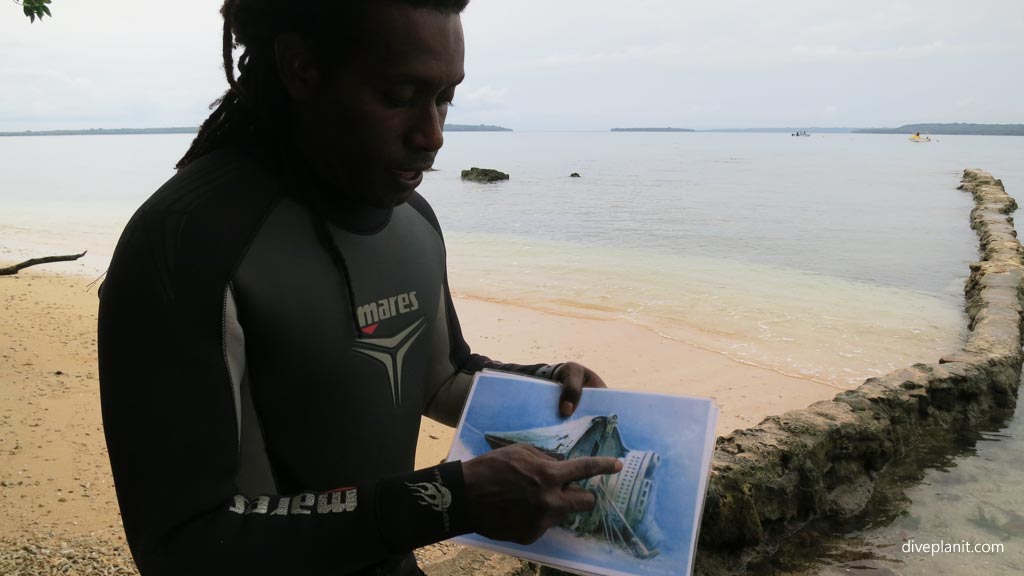 So you can see the allure. Many divers go to Espiritu Santo or even Vanuatu just to dive the Coolidge, and spend the best part of the week doing so: starting with an orientation dive, and working their way up (down) to the 'Lady' – a porcelain figure of a medieval babe riding a unicorn in the first class dining room.
There are probably 50 or so different dives. But note that all are deep (from a recreational diver's perspective), and all involve deco stops – though in warm, relatively clear waters with practically no current – the depth is not so challenging as it might be elsewhere.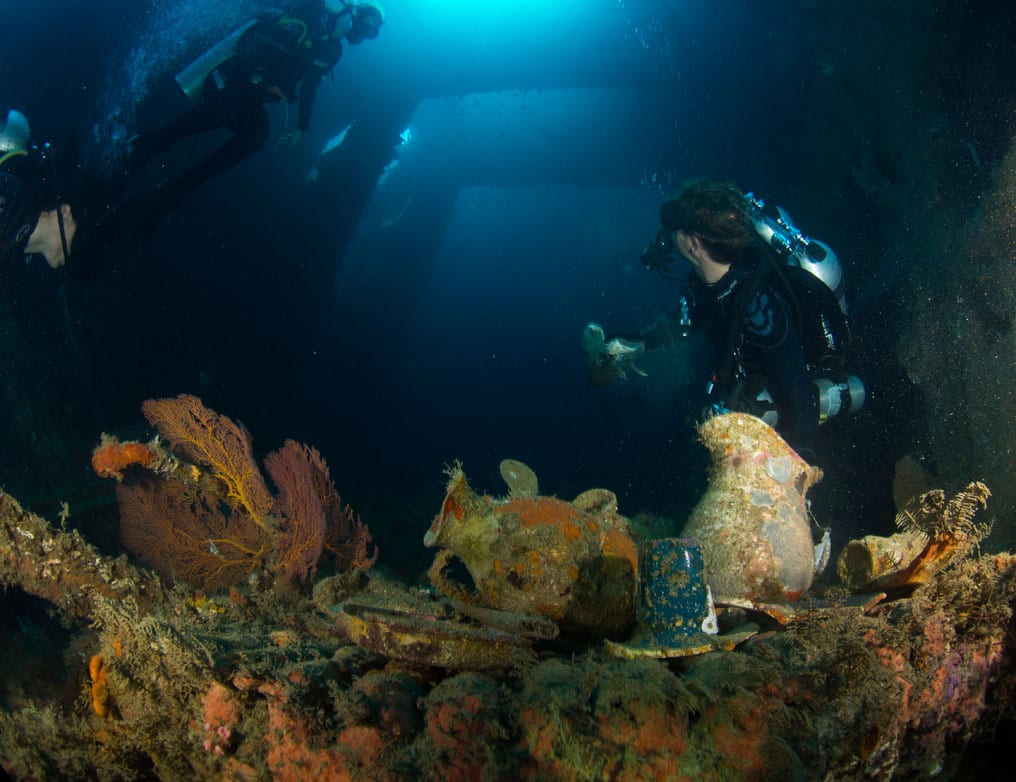 Also the reef itself is quite interesting, and little coral gardens have been built at the 5m mark specifically for the safety stop.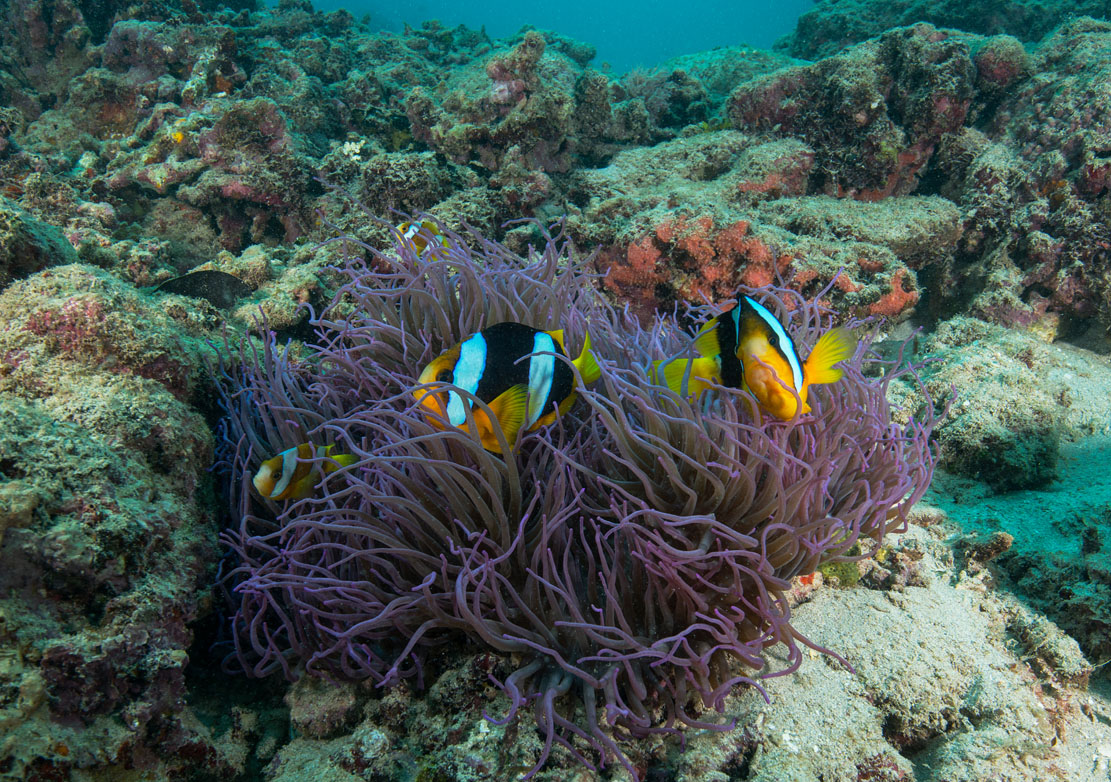 There are two Dive Centres on Santo who do the dive as shore dives – having their own ocean frontage immediately adjacent the wreck, and two who can drop you straight onto the bow as a boat dive.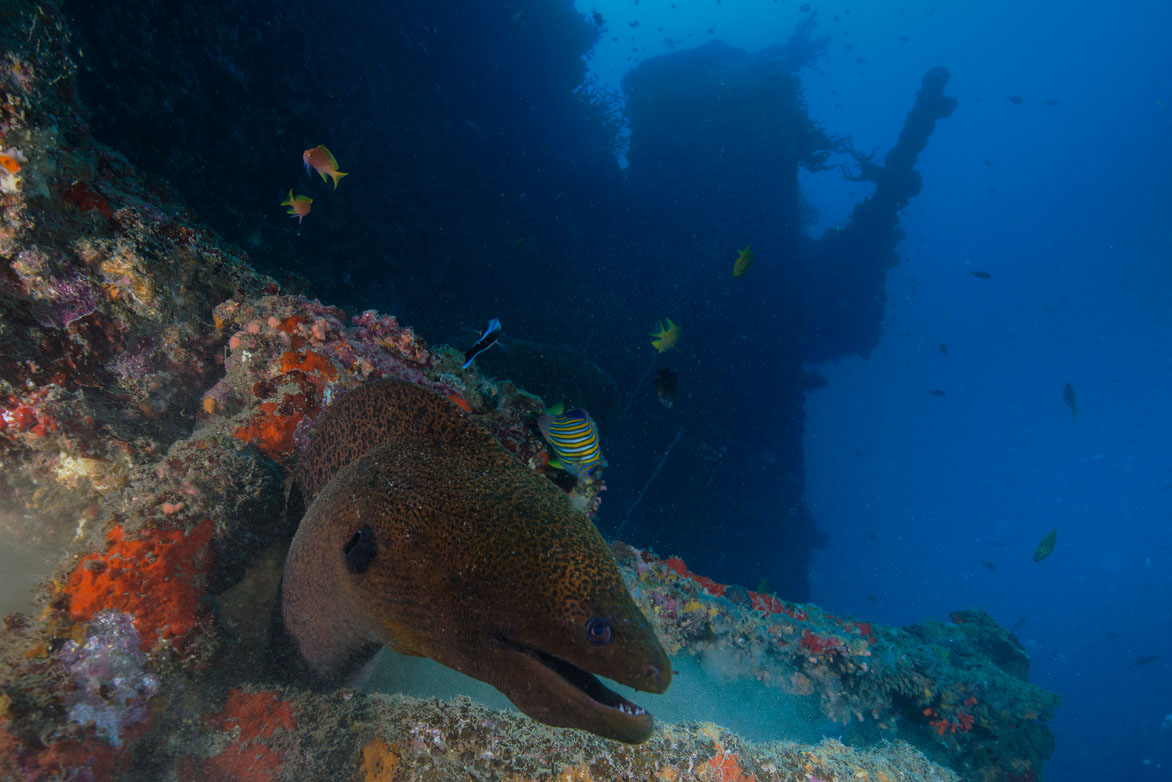 To get an impression of what your first few dives on the SS President Coolidge might be like – have a read of the blog post.