Introduction
Location
Accommodation
Diving
Dive Sites
Pricing & Schedules
Enquire Now
Hideaway Island dive is a fully equipped 5 Star PADI dive resort with everything you need to enjoy their local dive sites whether you've yet to learn to dive, are new to diving or a seasoned veteran. Hideaway Island has a reputation for being a relaxed paradise for divers and snorkelers alike.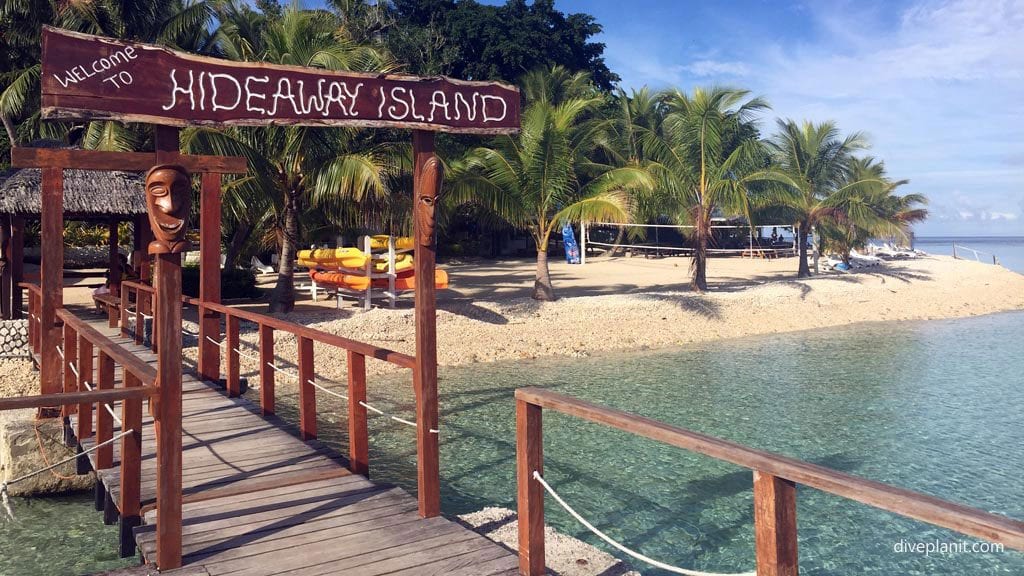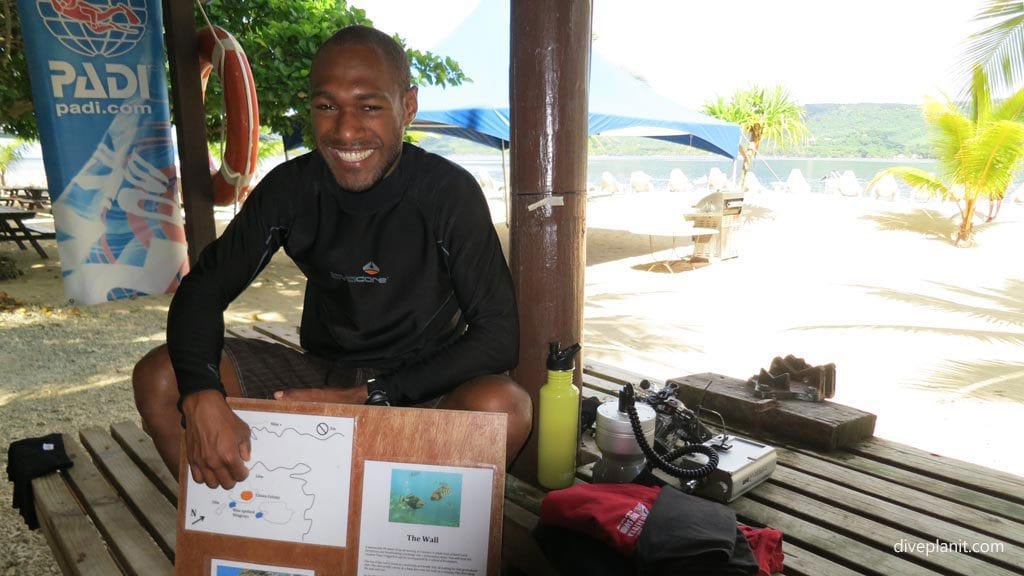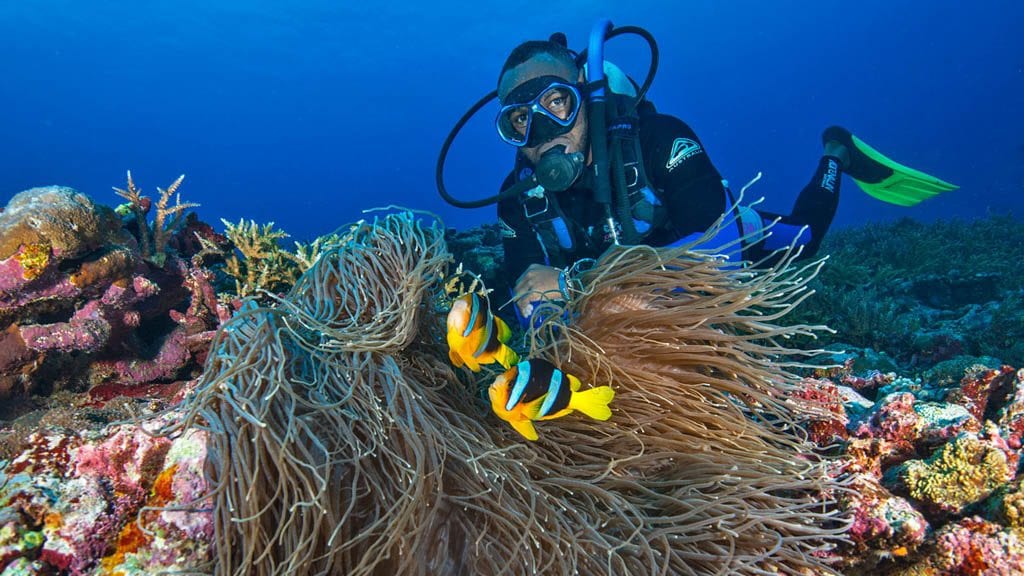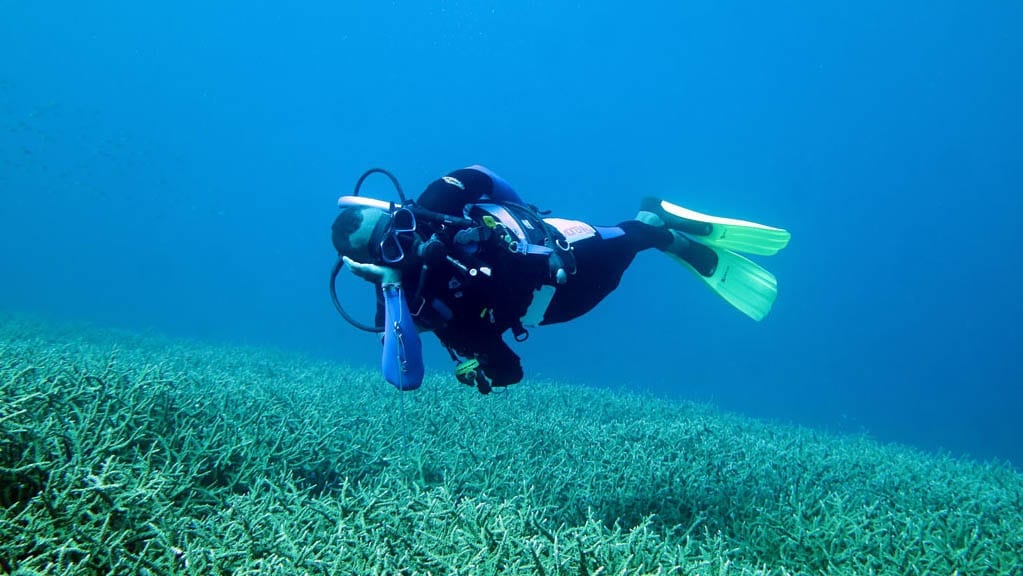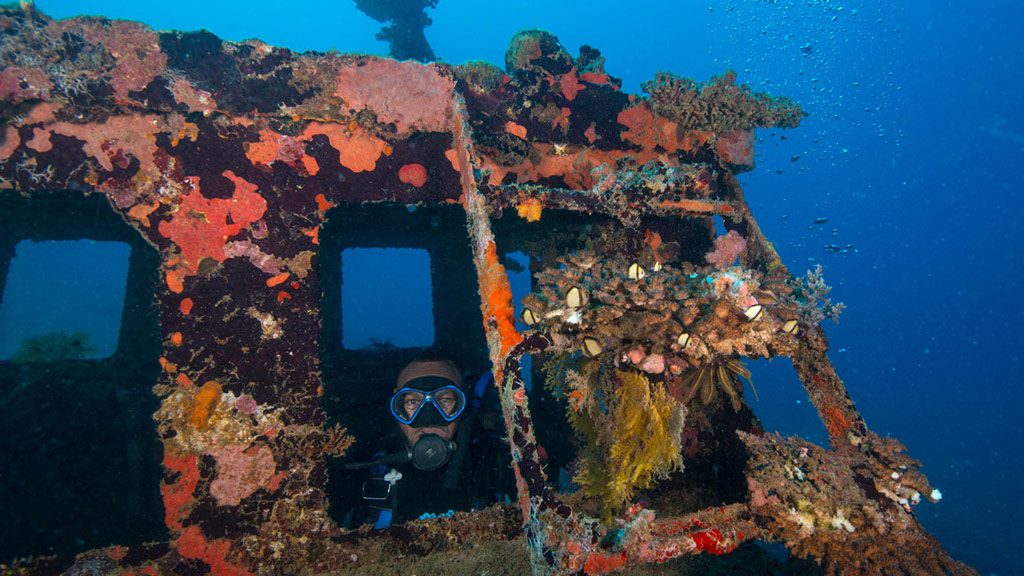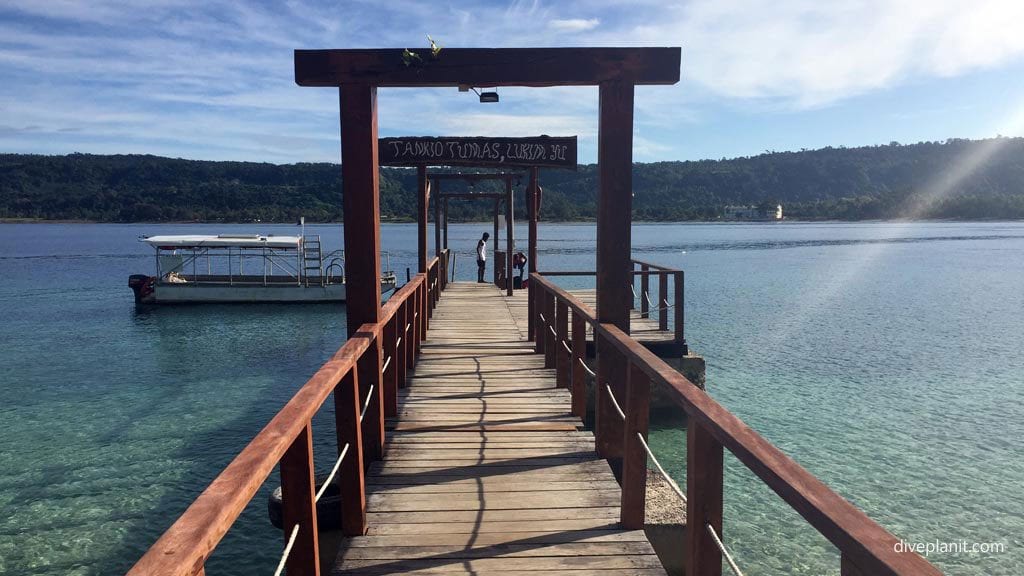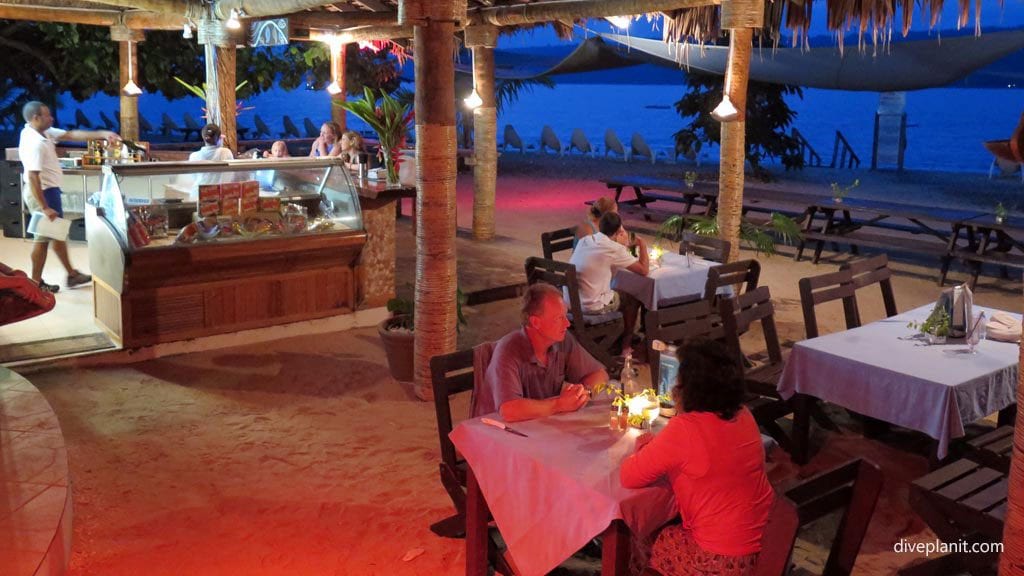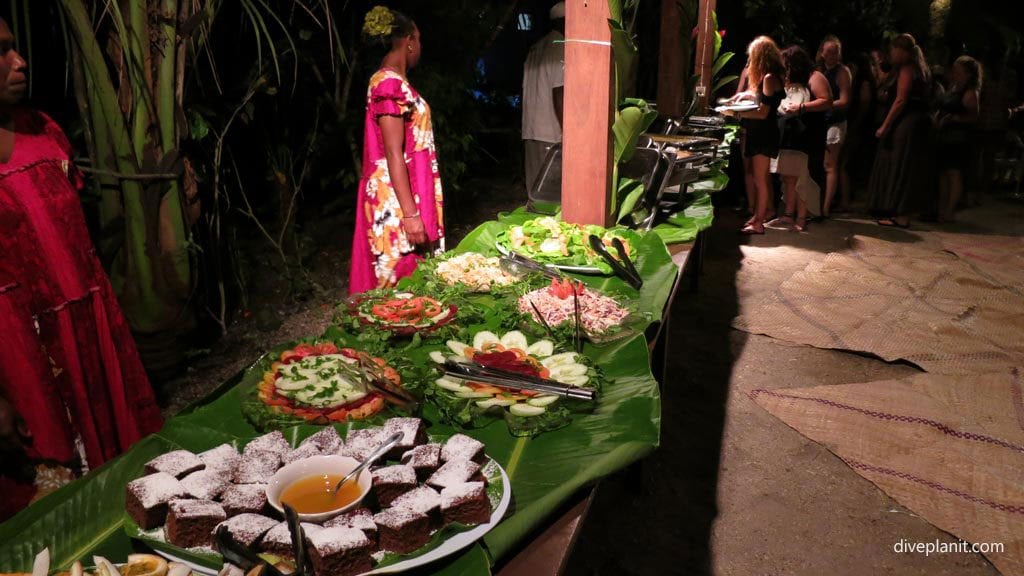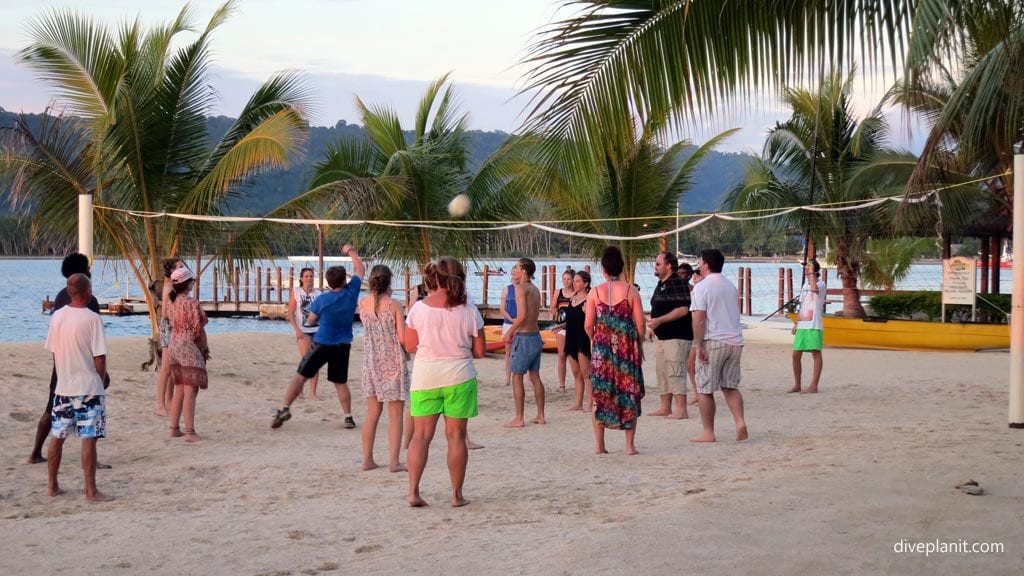 A fully accredited PADI Training school, they can deliver a number of courses from Bubble Makers (for kids), through Discover Scuba Diving (for people with no prior experience) and accommodate the more adventurous divers who have come for their wrecks. Yes, they have that too!
Resort Facilities
Hideaway Island Resort is situated on a small tropical island in a natural Marine Sanctuary. Its Bungalows rim the perimeter of the island and the Restaurant/bar is situated on the beautiful white sandy beach. The room rates include breakfast and a meal plan with choices from the menu for each course, provides excellent value. It is also home to the only Underwater Post Office in the world.
Staying Connected
WiFi is available free of charge in the centre of the resort: reception, restaurant and bar. Those requiring a high-speed connection should invest in a 3G SIM card.
We think…
This resort is very much a family fun kind of resort where the divers can be in and out of the water within 90 minutes and able to spend the rest of the day with the family enjoying the other activities available in and around Port Vila.
Hideaway Island Dive is part of Hideaway Island Resort.  Zoom out of the map opposite and you can see that it's about 30 minutes from town, but also usefully located for some of the other key attractions around Port Vila such as the Jungle Zipline, the Summit Gardens and the Mele Waterfalls at Evergreen Park.
Hideaway Island Resort has a broad range of accommodation options to suit every budget: from oceanfront villas to oceanfront bungalows to shared rooms for larger groups.
The two private self-contained, air-conditioned, one-bedroom Oceanfront Villas, one with a private pool, was originally built for the owner and represent the best the island has to offer in terms of accommodation.
The ten oceanfront bungalows are situated on low bank waterfront with spectacular views of Mele Bay. The units have vaulted ceilings and are tastefully decorated in a tropical & colourful theme. They are approximately 60m2 also feature a covered porch with a double hammock and a table with two chairs – perfect for relaxation as you enjoy the stunning view. Amenities include a bar fridge and coffee/tea making facilities.
Twin-Share beach units are situated on the beach and are ideal for the budget-conscious couple or single traveler. The building has a wide wrap-around covered verandah with tables and chairs which are ideal for lounging and taking in the water views. The fan-cooled rooms are furnished with double or twin beds, a bar fridge, clothes cupboard and a hand basin. Separate shower and toilet facilities are adjacent and connected by a covered walkway.
The six quad share rooms are in a facility with separate male & female changing room each with two showers, three toilets and two washbasins, and a large recreation room above with lounge furniture, computer with an internet connection and cable TV. This facility is ideal for a large group traveling together.
Dive Service
Dive Shop is right on the waterfront next to the jetty, and it has a well-deserved reputation for being a relaxed paradise for divers and snorkelers alike. They have absolutely stacks of gear including cameras and torches for hire and Nitrox. The gear is pretty new, and they have a few 15 ltr tanks for the air pigs.
There are over 20 dive sites all within 10 minutes of the shore, and with two dive boats, they can accommodate individual adventurous divers as well as larger groups of mixed snorkelers and divers.
They run scheduled single tank dives at 8:30 am, 10:30 am and 2:00 pm every day regardless of the number of divers going out and change the dive sites daily. There are a number of boards on the wall with the site info and the scheduled day/time of the dive.  All you need to do is sign up for any dive on the timetable.
They also do night dives three nights per week. The centre runs very safely and efficiently, but in a relaxed manner. We received a full dive brief by our Ni Van dive guide of the site, the route and what we should be on the look out for, before we even get on the boat.
Pricing for Hideaway Island Resort
Valid 1 April 2023 to 31 March 2024
AUD
7 Nights One-Bedroom Oceanfront Villa (Double / Twin Share) with 10 dives
1875
7 Nights One-Bedroom Oceanfront Villa (Single Occupancy) with 10 dives
3126
7 Nights One-Bedroom Oceanfront Bungalow (Double / Twin Share) with 10 dives
1757
7 Nights One-Bedroom Oceanfront Bungalow (Single Occupancy) with 10 dives
2890
Pricing includes accommodation as specified, continental breakfast daily, tanks, weights, dive guide; full use of non-motorised watercraft and Cultural Walk & Kava Tasting in Mele Village.
Available extras include: Full Board Meal Plan per person per day AUD 70; Full Set Dive Gear Hire per person per day: AUD 36; Return airport transfers per adult: AUD 36
The per person pricing above is indicative only: we have shown 7 night with 10 dive packages at the median room (singles & doubles) rate for the purposes of comparison. We can give you a price (and availability) for any combination of nights/dives for all the other room types.
Please use the [Enquire Now] tab to give us your exact requirements and we'll give you the best deal we can.