Site Overview
Site Type:
Reef
Depth:

Top: 9M

Median: 20M

Bottom: 28M

Location:
To the West of Ifira Island, but close enough for snorkelers to be able to see the bottom too
Description
The Two Bommies, sometimes called the Twin Bommies, is not surprisingly, a pair of bommie reefs right next to each other. The site is obviously selected for the diversity of marine life: we saw the usual coloured damsels, idols, coral trout, unicorn fish, sea bream, hog fish, the trumpetfish and a number of batfish. The dive started with these clearfin squirrelfish.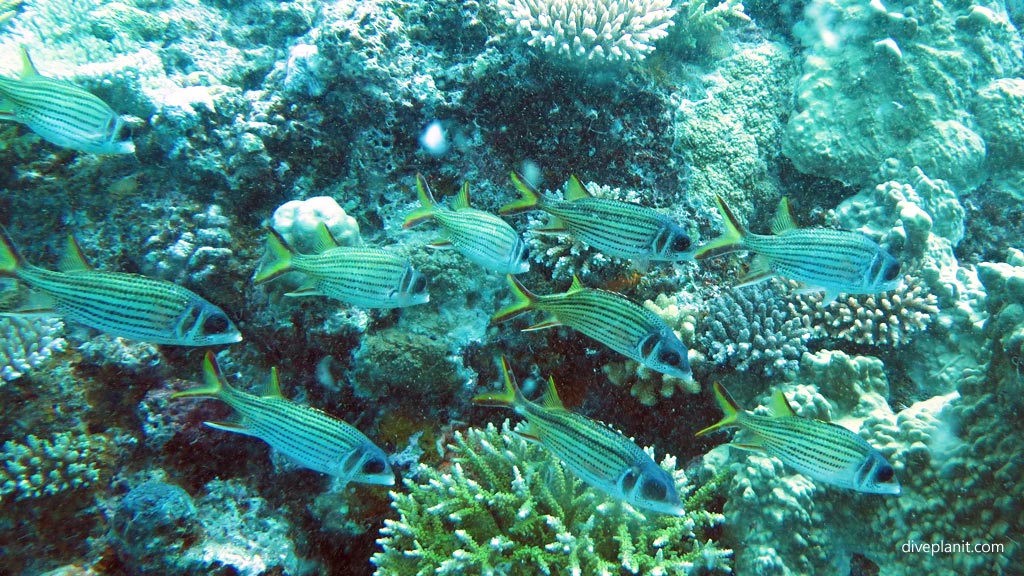 A very scenic dive, and a great introduction to Vanuatu waters.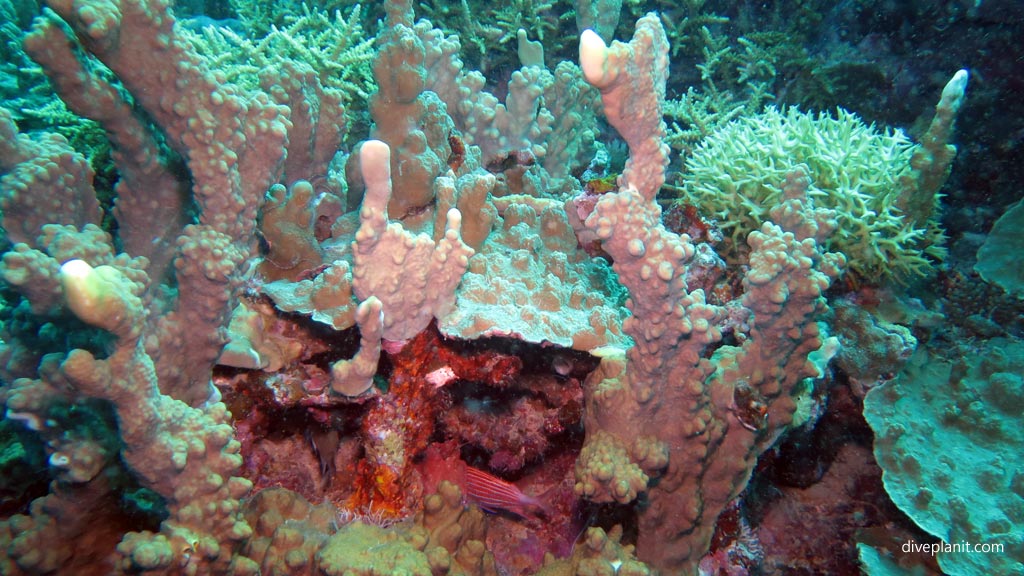 Plenty of Diana's Hogfish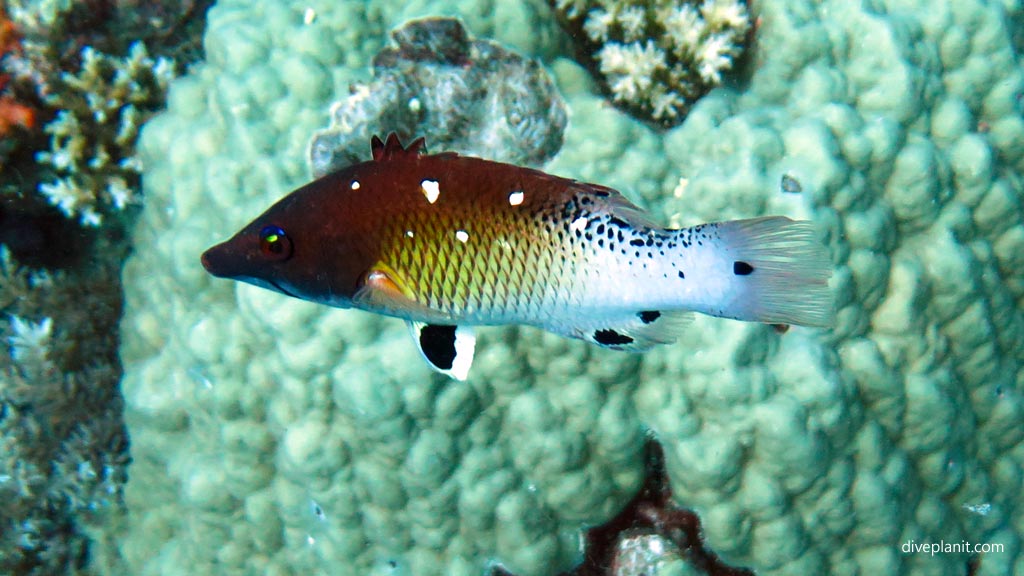 We were a mixed group of expert and novice divers and snorkelers. The snorkelers were easily able to explore the nearby rocky shores and reefs of Ifiri Island whilst we had a very scenic dive below. Though the snorkeller guide came down to 13m to see how the dive was going!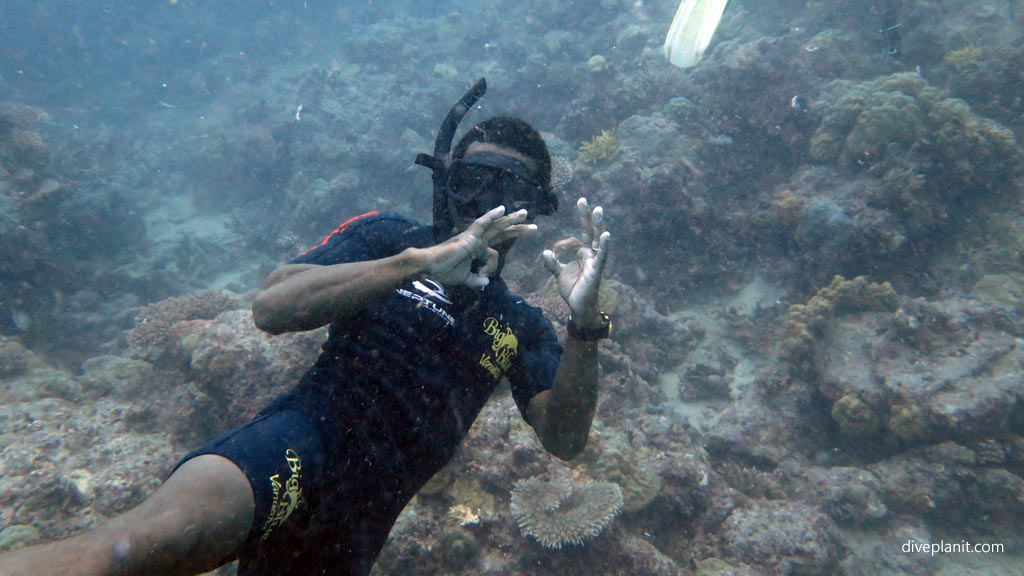 Dive Centres