Site Overview
Dive Centres
Site Type:
Wreck and Reef
Depth:

Top: 12M

Median: 18M

Bottom: 24M

Location:
The Bonzer wreck is a 10 minute boat ride out of Hideaway Island Dive Resort
The Bonzer Wreck has the shortest commute time from the jetty – about 1 minute. It is an intact small freighter complete with wheelhouse sitting almost upright on the bottom. The boat moors a little distance away so there's a scenic reef to traverse along and steadily down before arriving at the wreck at 24m. So you approach the wreck from the front and at the same depth it's at which gives a good impression of it. The return journey is then across a steadily shelving reef top so you get lots to see as well as complete the 5m safety stop by the time you're back at the boat.
Here is a short video which gives you an appreciation of the wreck as a whole.
And now the pictures…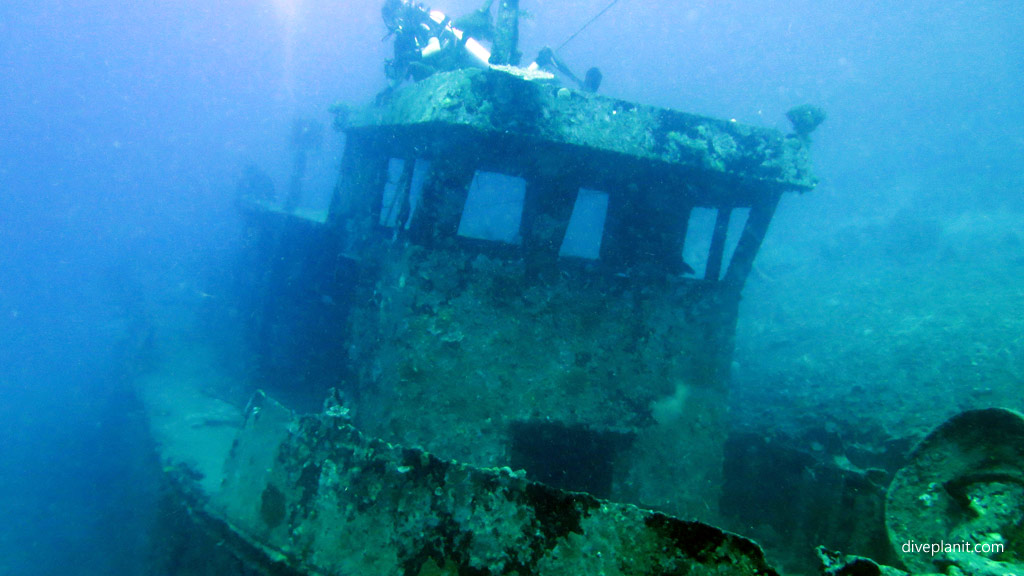 It starts with a slow descent along a reef wall which winds round to the left and down to 24m at the wreck.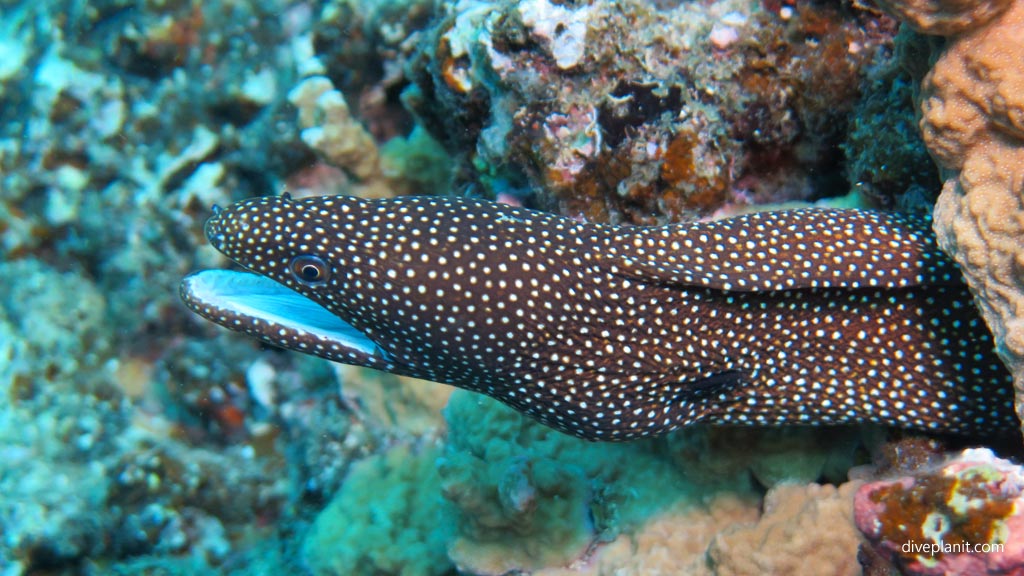 A White Mouthed Moray lives right near the bottom of the anchor line.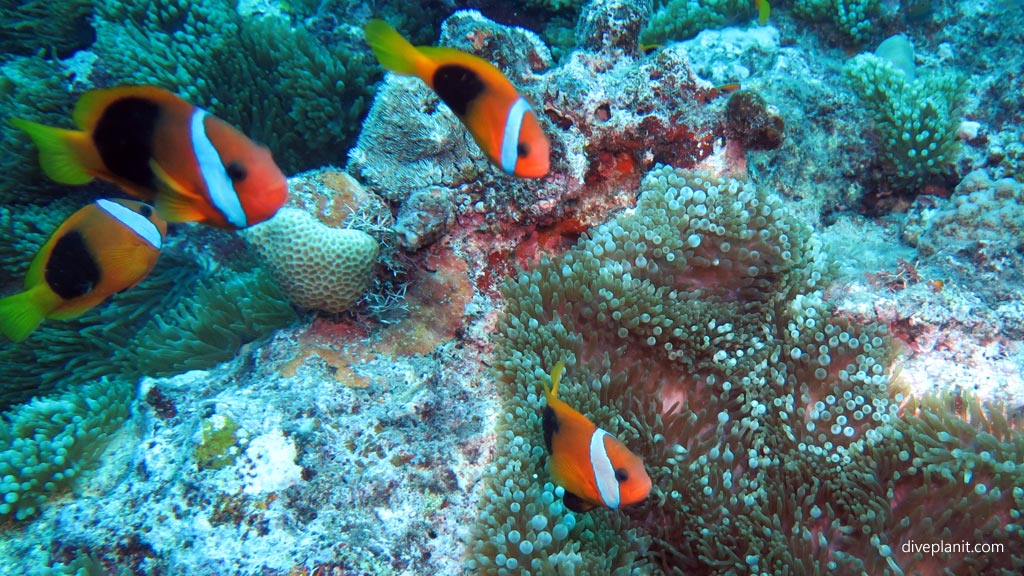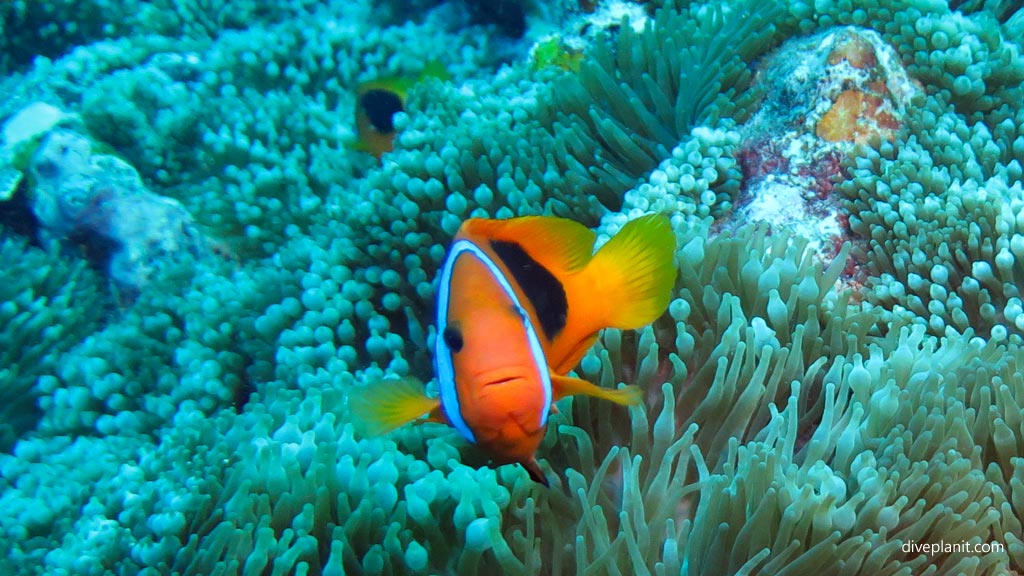 There are a couple of clown colonies on the way, and the inevitable (dog-faced) Black Spotted puffer fish which looks just like a chihuahua and fish combined.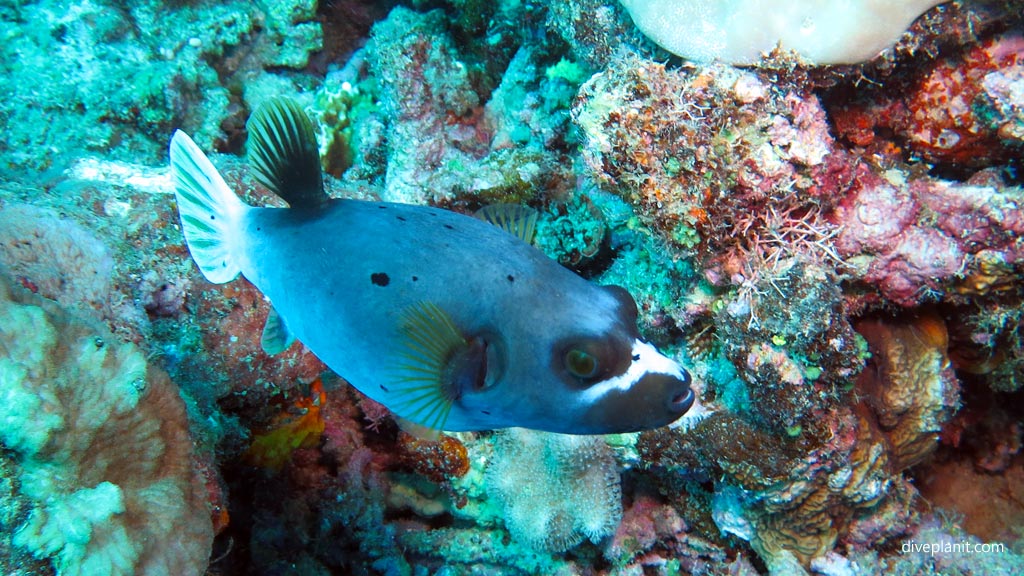 There was also a tiny translucent shrimp which lives on a particular kind of coral.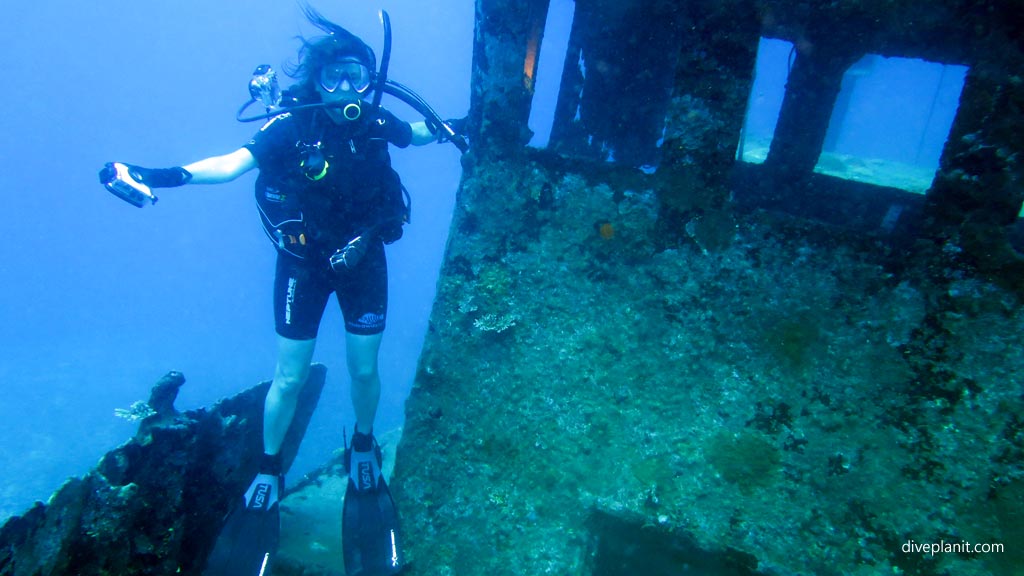 You can spend a lot of time on this wreck as you decompress on your return trip, which is direct to the boat over the top of the 5 m reef.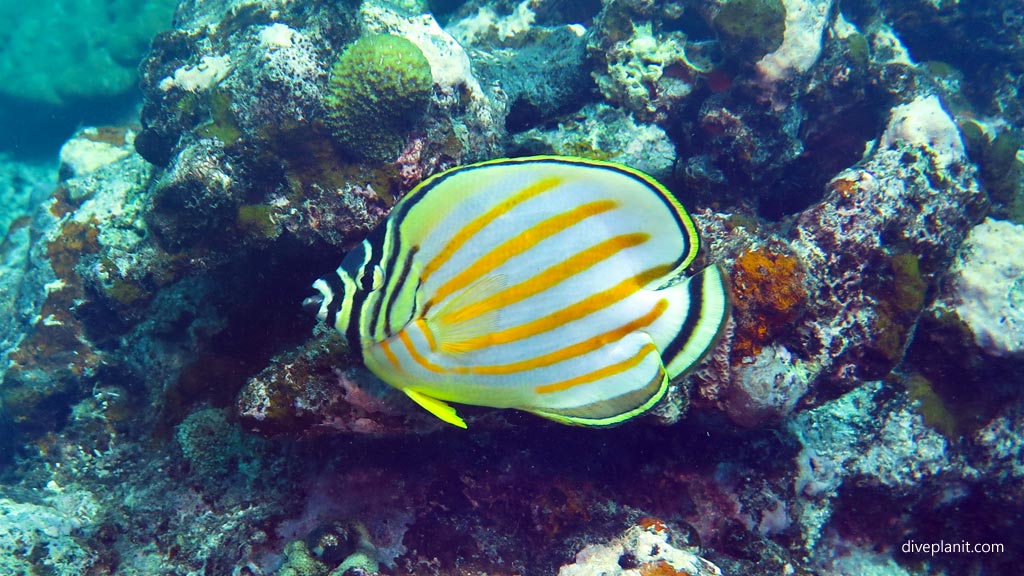 There are lots the usual mid sized reef fish on the reef. Butterfly fish in particular, here's a great example of the Regal Butterfly fish.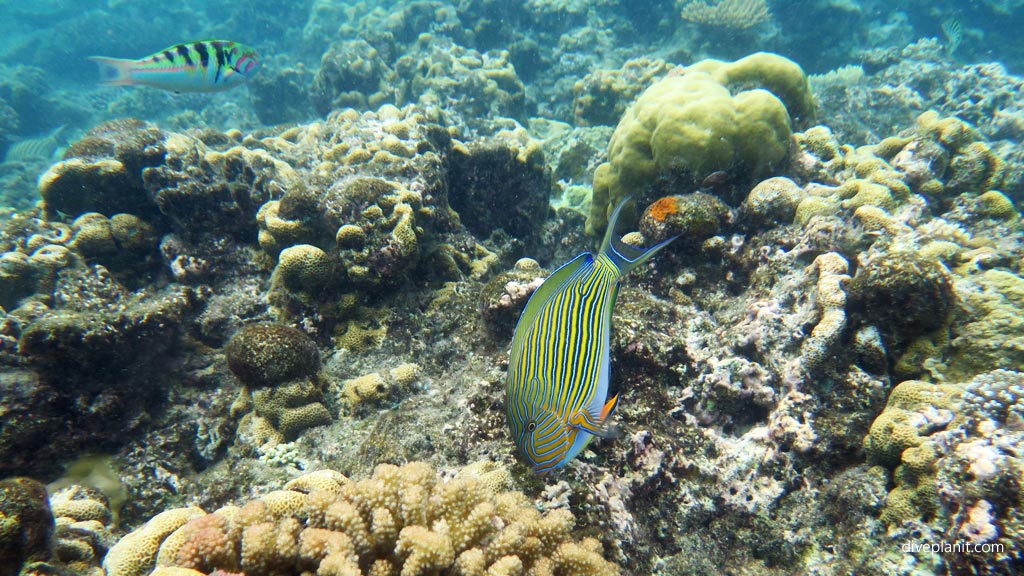 And a Blue lined Surgeon Fish.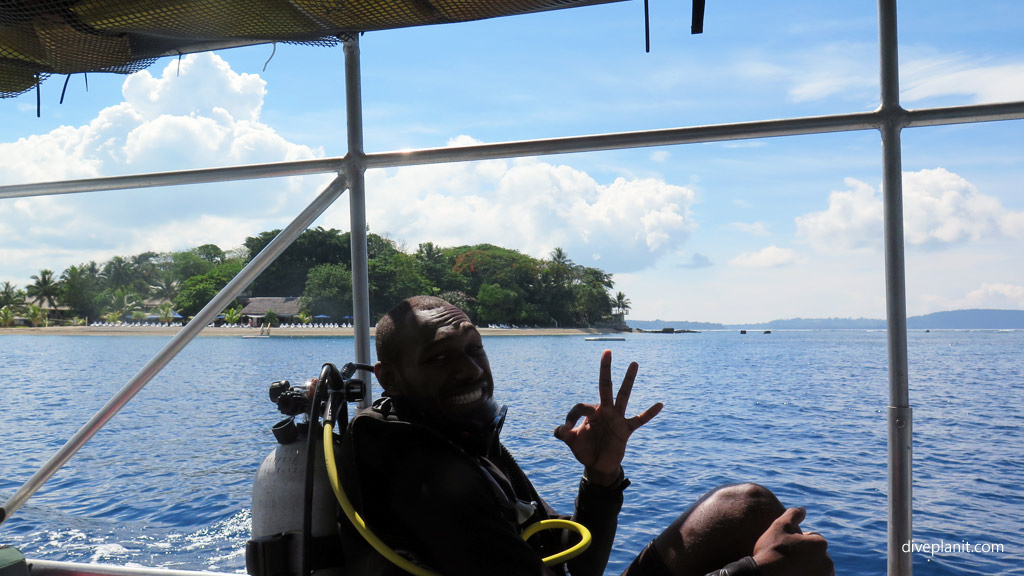 The lagoon area of Mele Bay is normally perfectly flat and calm so if you're prone to any kind of seasick sickness this is the boat and wreck dive for you.