Diving Gili Islands after 2018 earthquakes, and as it happens, for the first time ever, I was really pleasantly surprised how good the diving is – not just because of perceived earthquake damage, but because the region isn't renowned for diving.
In July and August 2018, Lombok and the Gili Islands suffered two earthquakes, the second measuring 6.9 in magnitude. The second tremor, much larger than the first caused most damage. The earthquake which centred on Northern Lombok left over 320 people dead, over 1000 people injured and at least 270,000 homeless. Now, a few months' later, life and tourism in the Gili Islands is trying to return to normal; the peaceful and tranquil islands before the damage.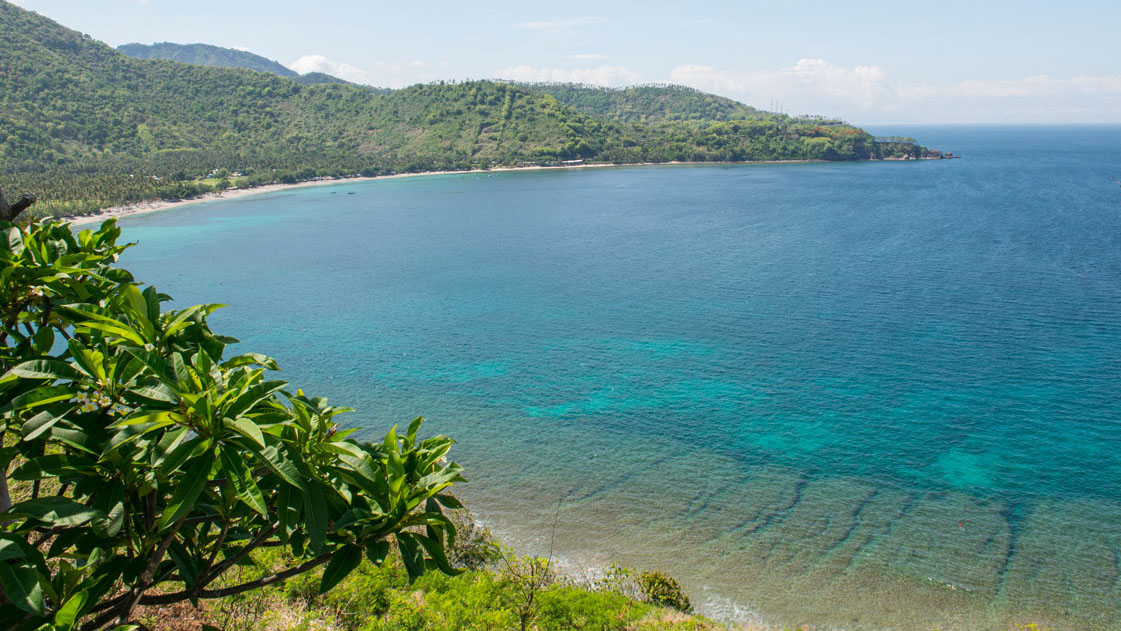 The are more than 20 Gili's which means "small island" in local Sasak language but three stand out as tourist destinations, Gili Trawangan, Gili Meno and Gili Air.
I had never visited the Gili Islands and when invited, I was very keen to experience how the islands were now surviving three months on. I had also heard it was known as one of the best turtle spotting destinations in the world – a big statement and I was looking forward to all these turtles.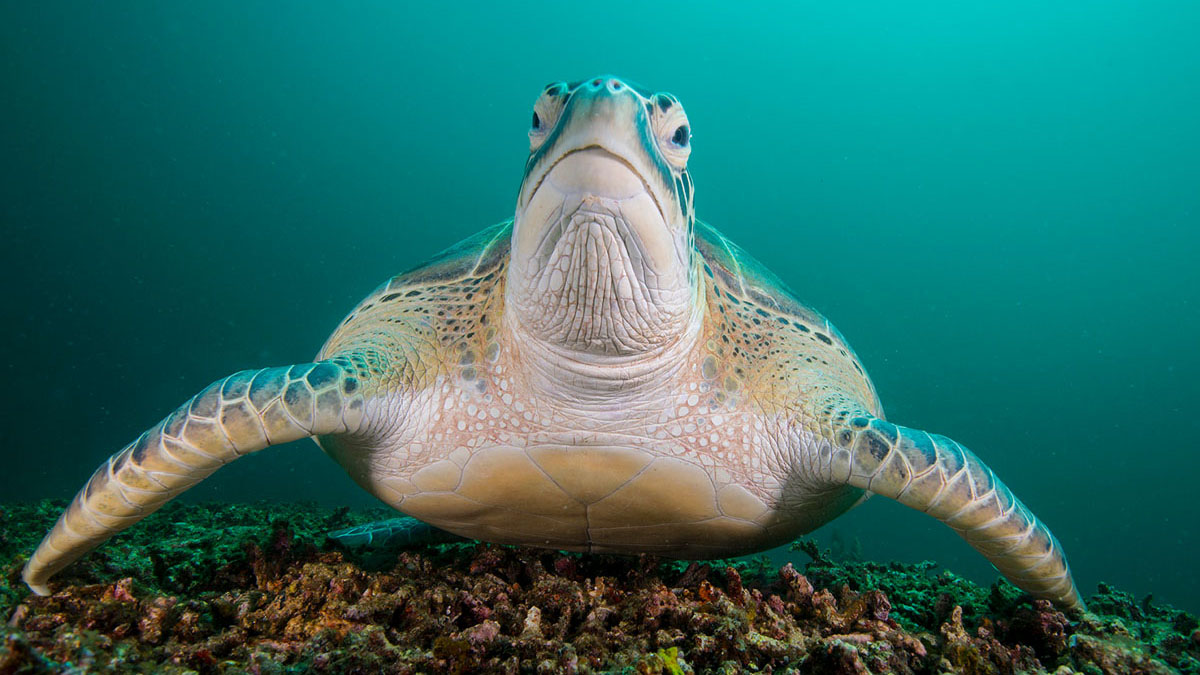 We flew into Lombok from Denpasar, a short and easy flight and transferred by car to Teluk Nara for a short boat ride across to Gili Trawangan, locally called Gili T. (There is a ferry from Bali, which takes about 90 minutes if you prefer).
Gili T is the largest of the three islands and where most of the dive centres and resorts are based. We stayed at Laguna Gili, modern with very comfortable, spacious rooms and I could not see any sign of earthquake damage. The resort had a great training pool for divers and separate swimming pool for guests all set in beautiful palm tree-lined gardens. The laid-back style and slower paced life of the island was evident immediately as there are no cars and no major roads. The modes of transport are pony and cart, known as 'cidonos', foot or bicycle. I never tired of the clip clopping sound and sight of the cidomos with their brightly coloured decorations, some being used for work not just tourists and carting bricks and building materials to other parts of the island.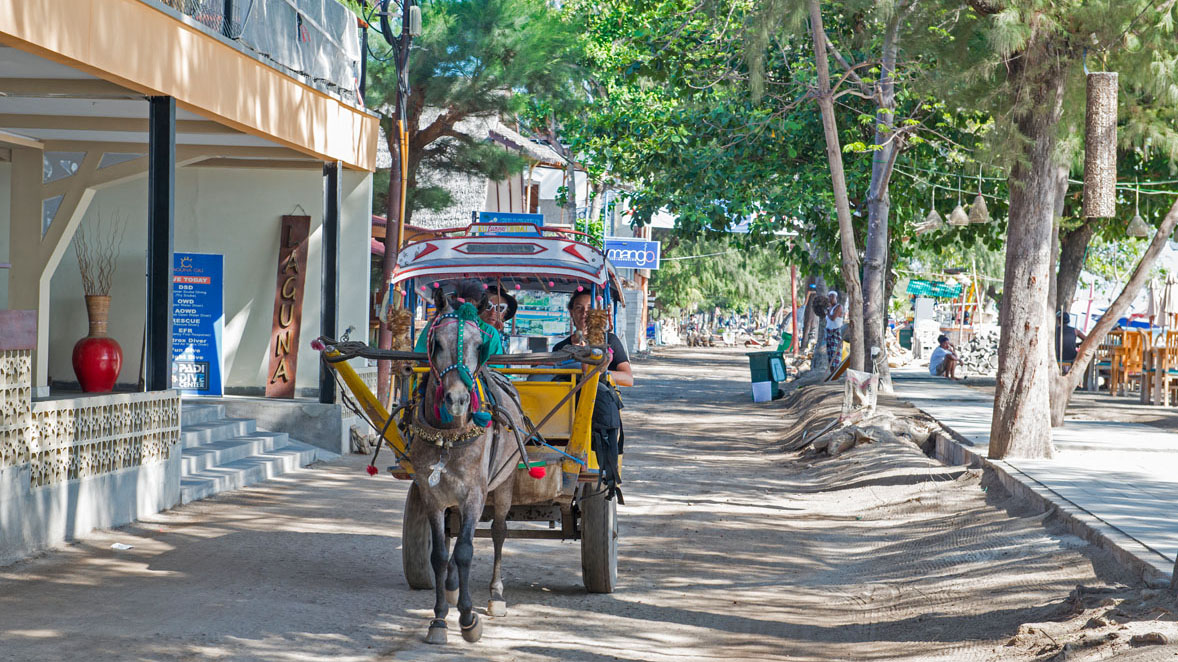 Our main reason for being here was to experience the diving, and I was so pleasantly surprised. The ocean is mostly calm and a balmy 28C with visibility of up to 25m, ideal conditions for divers of all levels. The diving is also varied with muck/macro dive sites, deeper coral gardens, wrecks, a sculpture garden plus, of course, the turtles.
Sculpture Garden
The islands are very close to each other so can base yourself at one and dive all three. Just off Gili Meno is a site known for its turtle habitat and the hauntingly beautiful sculptures called Nest. The sculptures are by artist and environmentalist Jason deCaires Taylor. deCaires who is famous for his underwater sculptures created the idea of Nest as an environmental space with the figures arranged in a circular formation emulating the circle of life.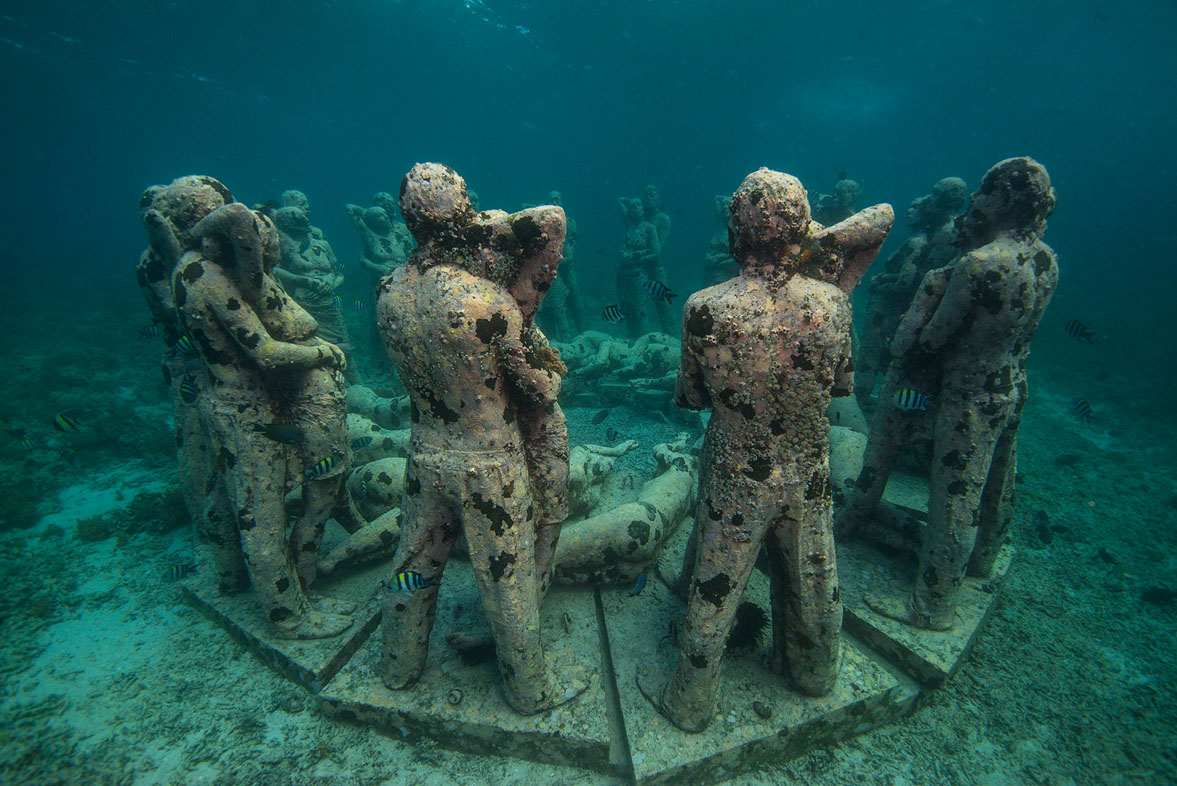 The 48 life size figures stand embracing each other, with some curled up on the ocean bed. Each has a unique facial expression and made from pH neutral, environmental grade concrete to become one with the reef. The purpose of the statues is to encourage reef growth but they have become a huge tourist attraction for both snorkelers and divers.
Turtles
Also off Gili Meno, on the east side, is Turtle Heaven, the famous turtle site. The site lived up to its name with mostly large Green turtles plus a few Hawksbills just chilling out. They seem to not have a care in the world, just resting or gnawing on coral oblivious to divers and cameras.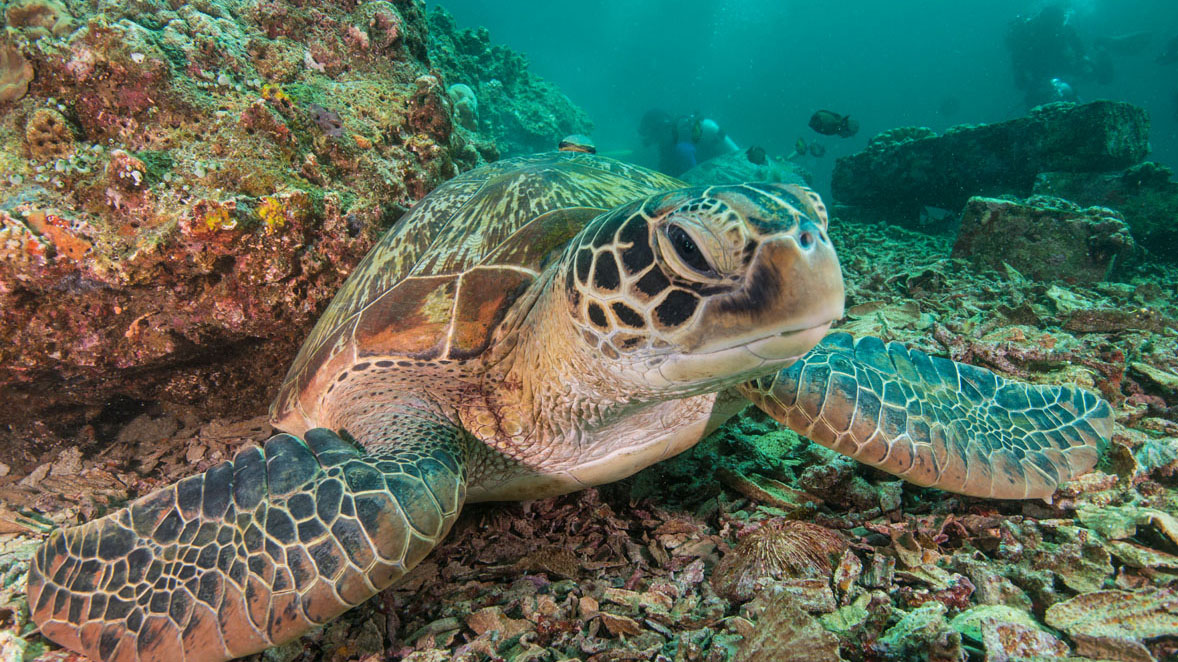 This was the closest – and most – turtles I have ever been with underwater. There is also a "house" style structure, home to a giant clam, which the turtles use as a resting place. Drifting from the reef to finish the dive we spotted nudibranchs, octopus, lionfish and of course – more turtles.
Muck Diving
We spent one day doing three muck/macro dives, and saw an abundance of smaller marine creatures. Seahorse Bay is a sandy, sloping dive site with great critters.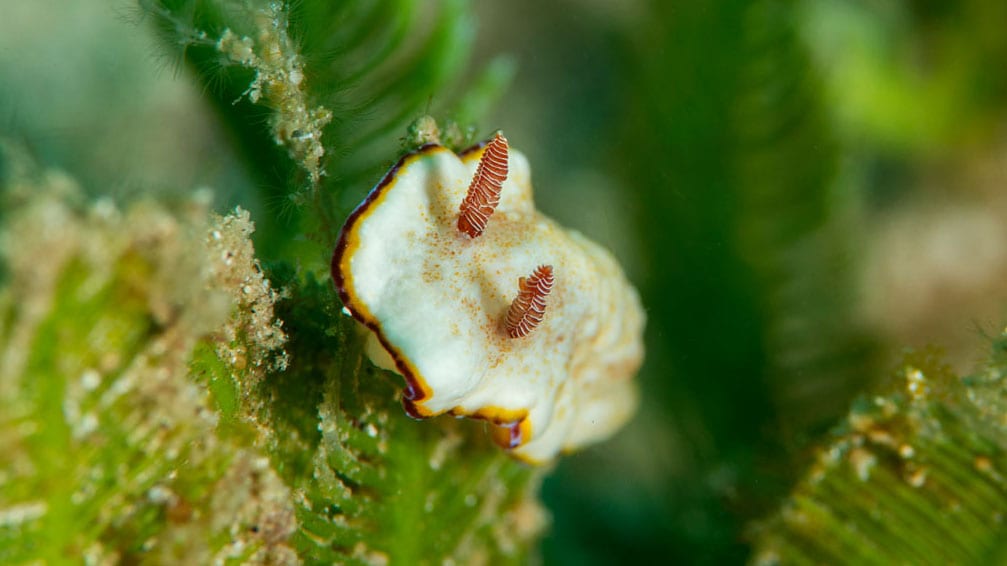 We spent over an hour on each dive, photographing seahorses, nudibranchs, frogfish, pipefish, clown fish and ribbon eels both blue and black that reside there.
Coral Reefs
Shark Point, north of Gili T was another dive site that impressed. The visibility was fantastic, large gullies host to colourful soft corals, reef fish, trevally and a large school of batfish, just some of the highlights. We also saw a few black tip reef sharks in the distance and of course – more turtles.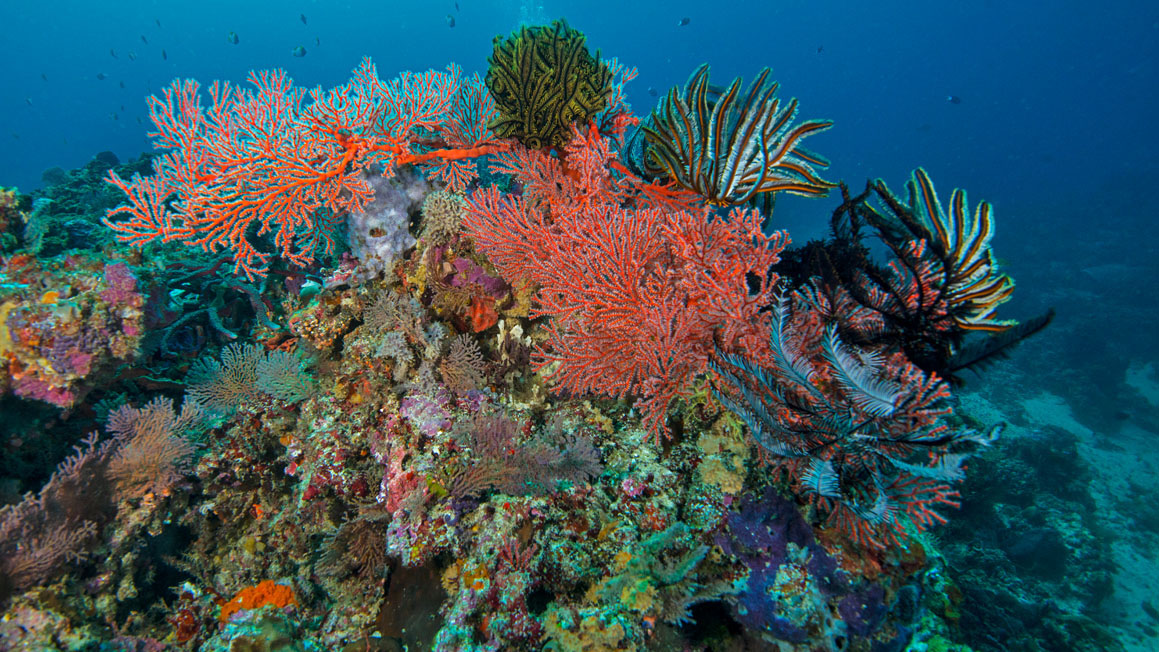 Wrecks
There are a few wrecks in the area if you love rust and we dived "The Bounty". This   lies off Gili Meno and was a jetty for the Bounty cruise ship.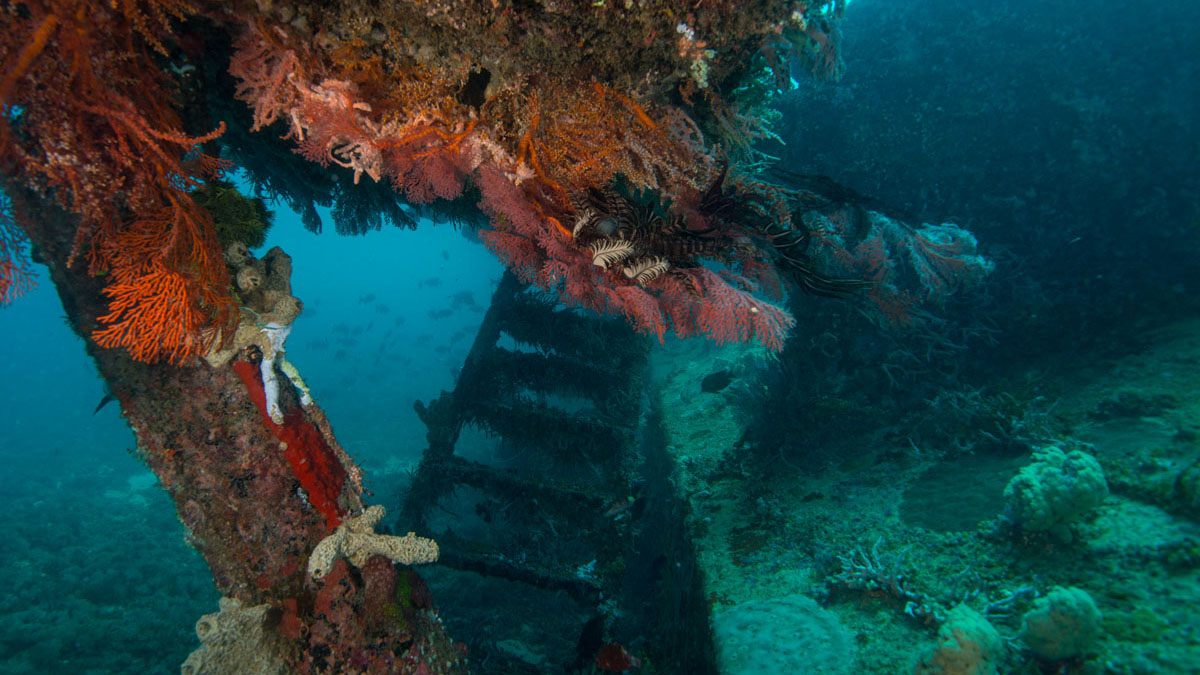 It sunk after a storm and lies on a sandy slope; it is falling apart a bit, but has plenty of fish life and hard and soft coral growth along with car tires and mooring lines.
Night Diving
With great muck dive still on our minds we decided to do a night dive at Hann's reef just off Gili Air.
With a shallow sandy bottom and sloping reef, mantis shrimps, nudibranchs, coral shrimps, clown fish, squid and my favourite from the dive, a box crab eating a cone shell were all out on display. Before I knew it 70 minutes had passed and it was time to return for dinner.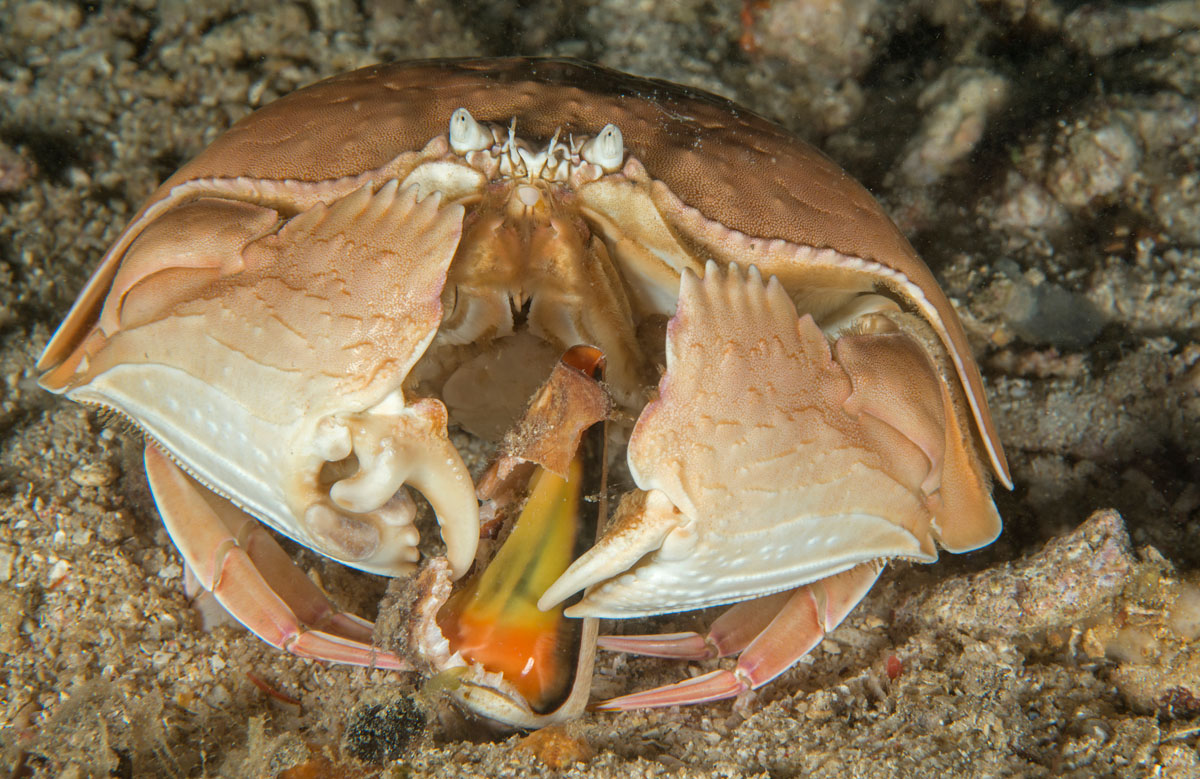 Three days of diving (10 dives) certainly flew by and after our last dive we took the cidomos to the western side of the island. Going through the centre of the island is where we experienced some of the damage from the earthquake, the western side being the worst hit in the area. The beachfront was quiet and some of the hotels being refurbished or rebuilt. We went to Ombak Sunset resort, aptly named, as it would have to be the best setting and atmosphere to experience one of the best (and longest) sunsets I have ever seen. The beachfront resort has beautiful swings in the shallows of the ocean encouraging us to be children again, ponies you can take for a swim or a ride and they mix a mean cocktail. We grabbed a beanbag each, ordered our cocktails and witnessed the most amazing sunset – what a way to finish the day.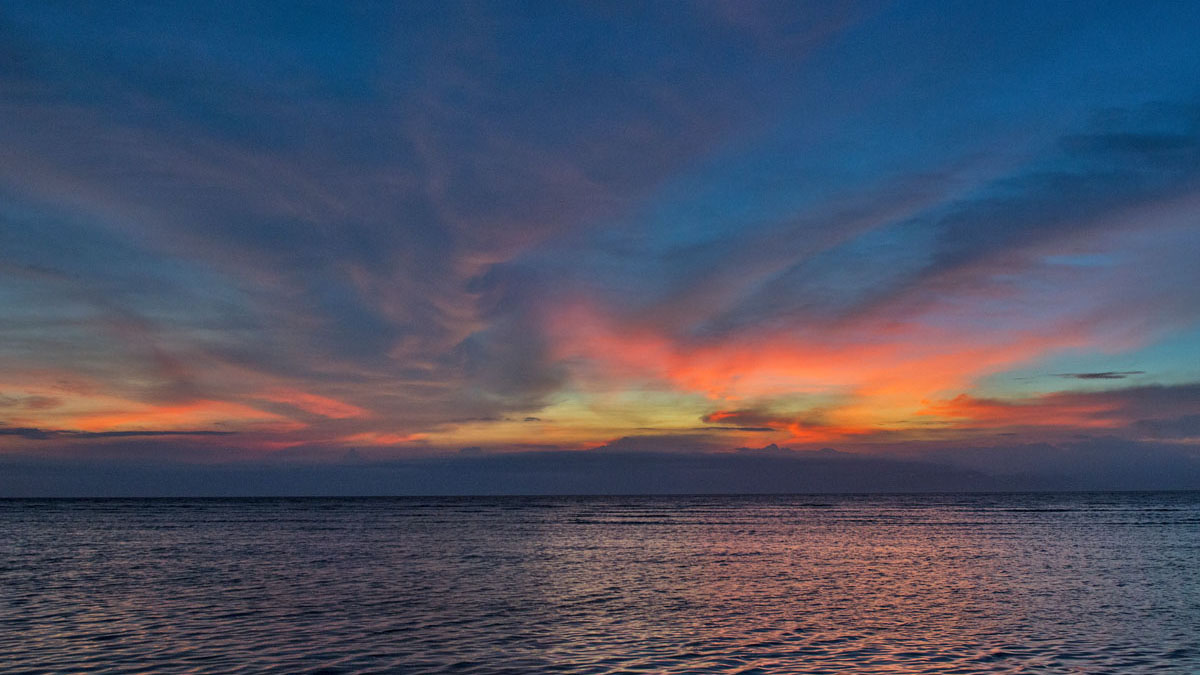 The Gili Islands certainly did not disappoint and talking to the friendly locals, they are ready and waiting for tourism to return. Everyone I spoke to have some sad story about relatives or friends losing houses or loved ones but they are rebuilding and waiting for tourism to start again.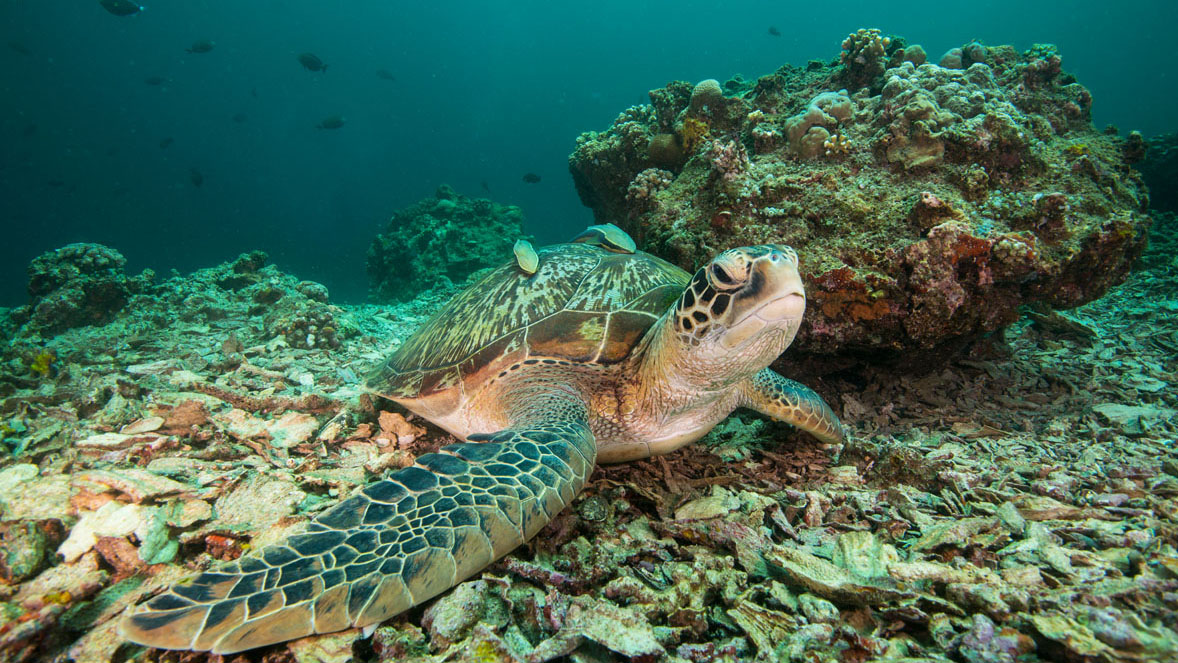 Over three days I experienced a great variety of diving and would certainly recommend the area for all level of diver. Our dive guides Leon and John were excellent and always keen to show us their underwater world. The dive boats are local style and comfortable and the day generally consists of going out and doing two dives and back for lunch with an afternoon and night dive on offer. The longest boat ride was about 40 minutes away to Gili Air and Hann's Reef.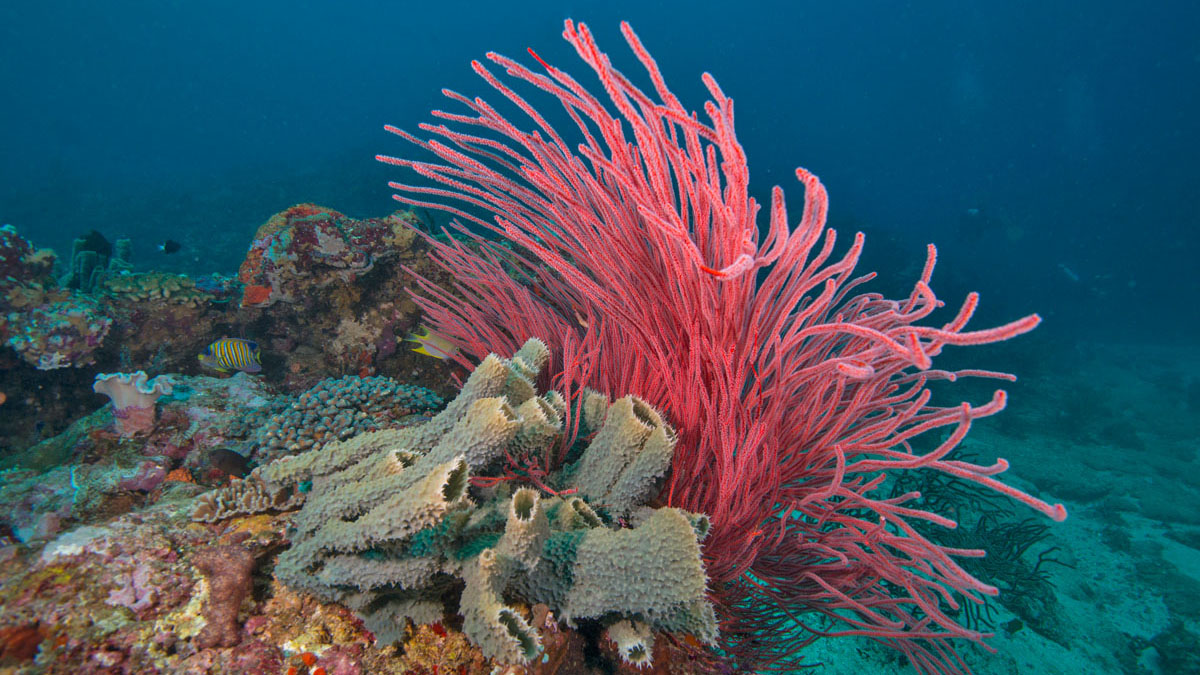 For families with young children, this would be great to give them the best turtle experience they could wish for or even learn to dive. The islands would be a great getaway to relax for a few days if visiting Bali or Lombok or for just snorkeling, stand up paddleboards and kayaks if you did not want to dive.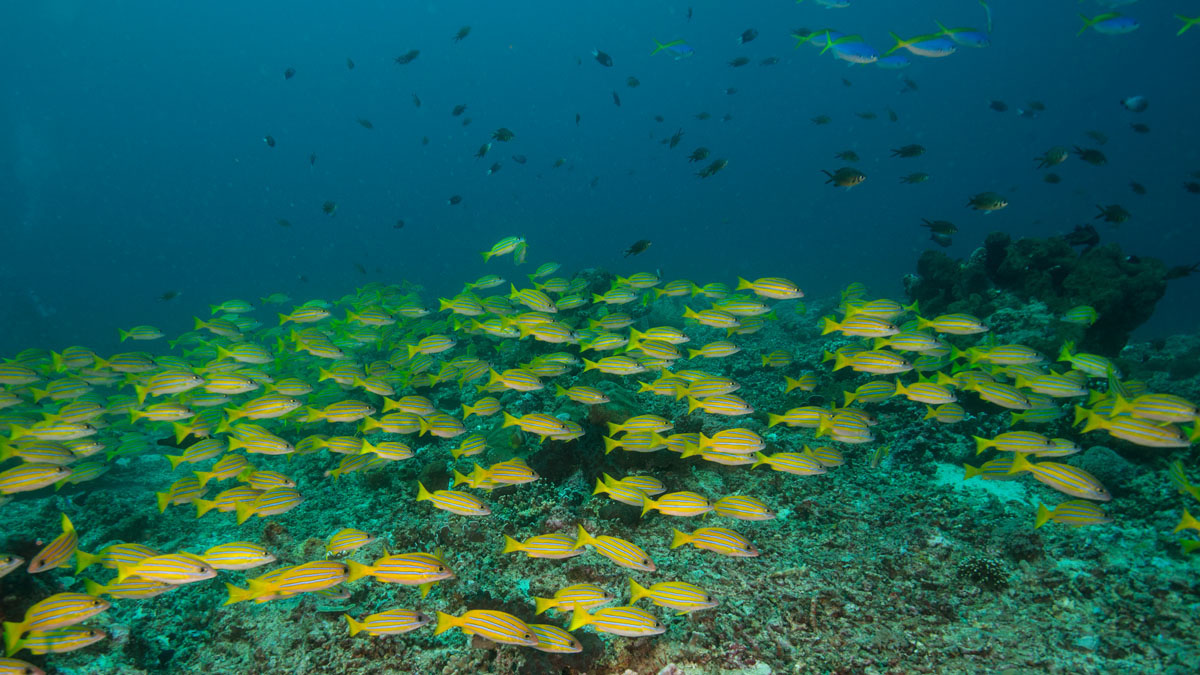 There is a great choice of hotels, resorts or backpackers and plenty of dive operators.
We stayed at Laguna Gili and dived with Laguna Gili Dive Centre a PADI facility where you can do courses from Open Water though to Divemaster. They also offer TDI technical diving courses; there is something for everyone.