A good news story
In our cosy little first world, we take a number of things for granted. Simple things – like going to the dentist when we need to – not that most of us want to.
We also take it for granted that the dentist will have everything they need for an effective treatment. But imagine turning up only to be told: "You'll need to suffer that toothache another few weeks – we don't have any supplies."
Thankfully, due to the thoughtfulness of one keen diver Jane Brilliant, a little clinic on the volcanic island of Tanna in Vanuatu won't have that problem anymore – not for a while anyway.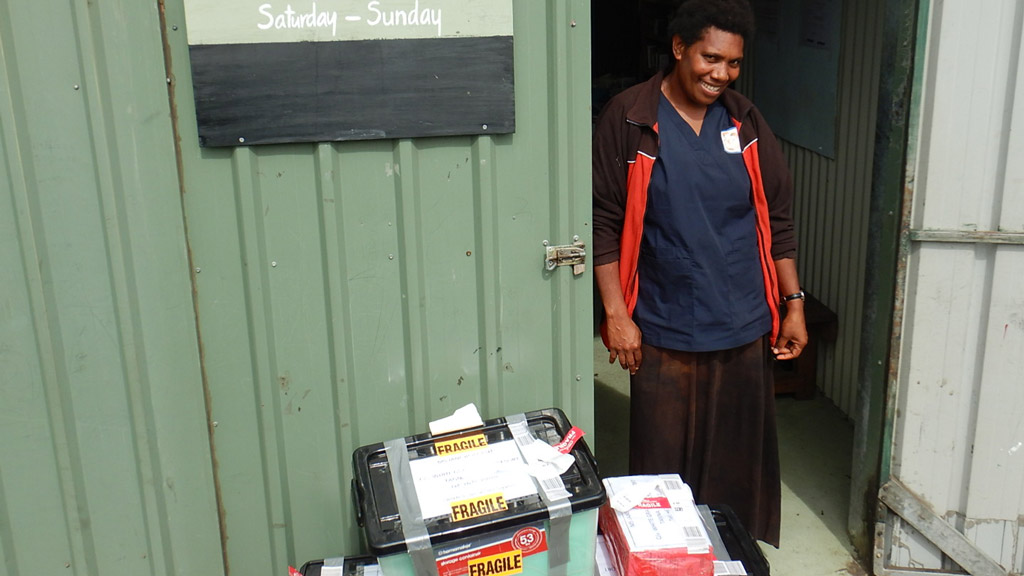 The Coincidence
By sheer coincidence, after planning a diving trip to Tanna with a friend, Jane heard in passing from a dentist friend that she knew a nurse who had set up a fairly basic dental clinic on the very same island.
"With a generous 60kg of checked baggage between us, we had already worked out we could probably spare 25Kg to 'pack with a purpose'," says Jane.
Jane, her husband and the dentist started accumulating plastic crates of clinical supplies sourced from various practices and the local public hospital. Air Vanuatu agreed to carry the crates from Brisbane to Port Vila and on to Tanna as part of the checked allowance, and White Grass Ocean Resort Managers, Wayne and Sabine Hollerer, offered to assist with transporting the supplies to the clinic upon arrival.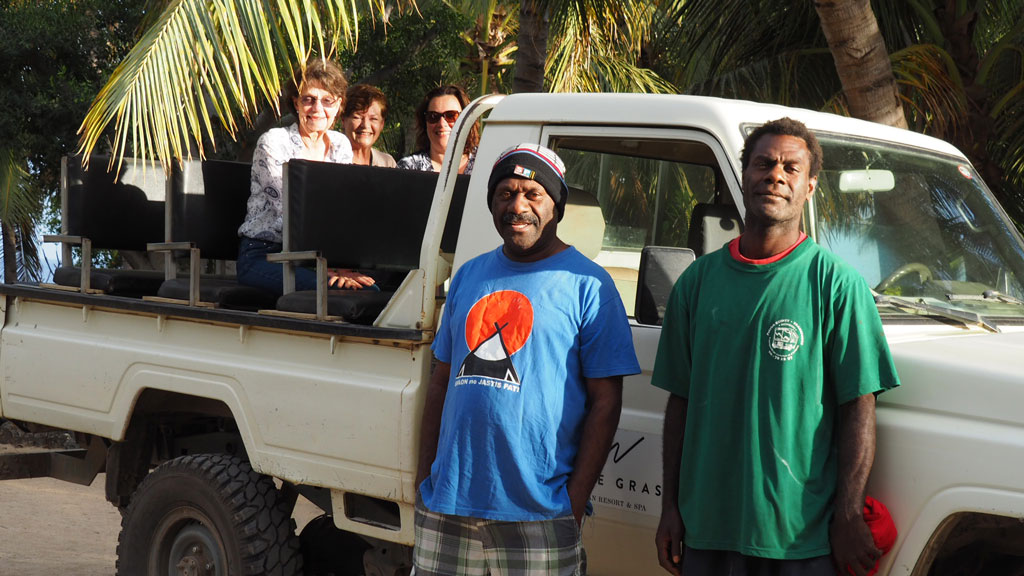 The Volcano
As a volcanic island, no trip to Tanna is complete with a trip to Mt Yasur, the volcano. Fortunately, the clinic which is about an hour's drive east of White Grass, is actually on the way to Mt Yasur – so the delivery of dental supplies was easily managed – and in fact convenient! Jane had a driver and his vehicle take them up to the small town of Loanialu in the highlands and were accompanied by a member of the White Grass Resort staff whose English was a bit better than that of the driver.
The medical clinic is in a small metal shed and as well as dropping the supplies, Jane was able to spend some time there talking to Tessa, the nurse who runs the clinic. Tessa was obviously very grateful on behalf of the whole village.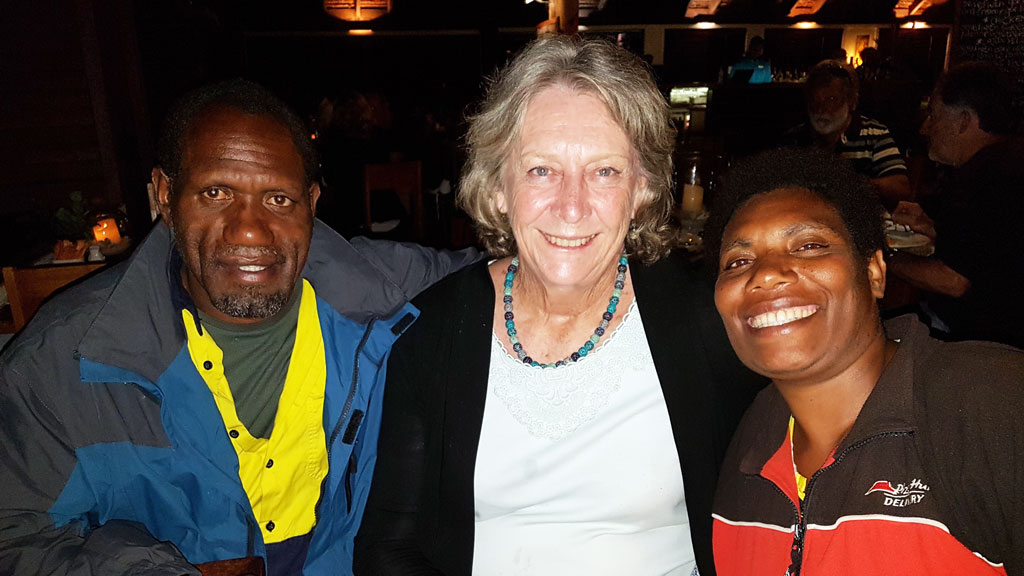 As dusk fell, the volcano played its part with the usual frequent roars and display of flying red lumps of molten rock.
A few words about the diving from Jane …
"Diving on Tanna is very different from the reefs and rust off Santo and Port Vila. Tanna presents remarkable 'terrain' dives – an impressive maze of caverns with sunlight slanting through, canyons and swim-throughs and always finally the azure open sea with stunning viz framed by craggy rocks. Not a profusion of fish, but nice sweetlips, the odd school of jacks, fusiliers and small barracuda, and the usual array of colourful little reef fish. A banded sea snake, an octopus and a few small turtles also put in an appearance.
"Overall the diving off Tanna is very unspoiled and pristine."
"As for the resort, the staff, accommodation and food, they were simply wonderful in every sense. I look forward to being able to visit White Grass again soon".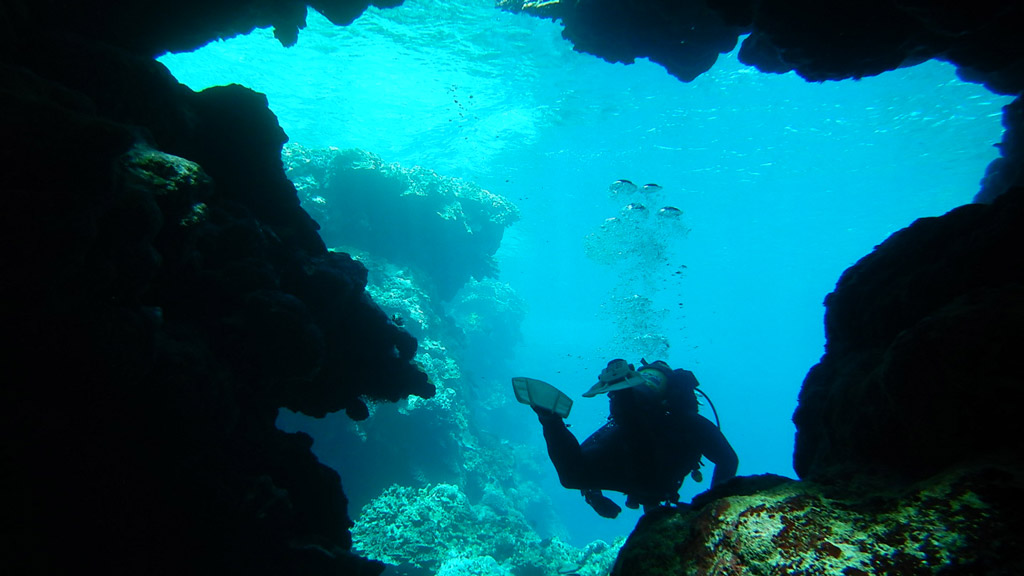 Next time you plan your diving trip – maybe contact the dive resort and see what their local villagers might need most.
And if you are thinking of a trip to Tanna, we still have a special for the remainder of the year.