Introduction
Diving Volivoli dive sites and nearby Vatu-i-ra: Volivoli Beach Resort, home to Ra Divers, is the best place from which to explore Vatu-i-ra near the northern tip of Viti Levu. With plenty of accommodation, and capacity on the boats for up to 36 dive guests daily, the resort can accommodate both groups and couples wanting to take advantage of the spectacular scuba diving available.
The reefs and bommies to the north west of Viti Levu offer pristine dive sites, in pollution-free, nutrient rich environments. This colourful environment is within easy access from the Volivoli Beach Resort.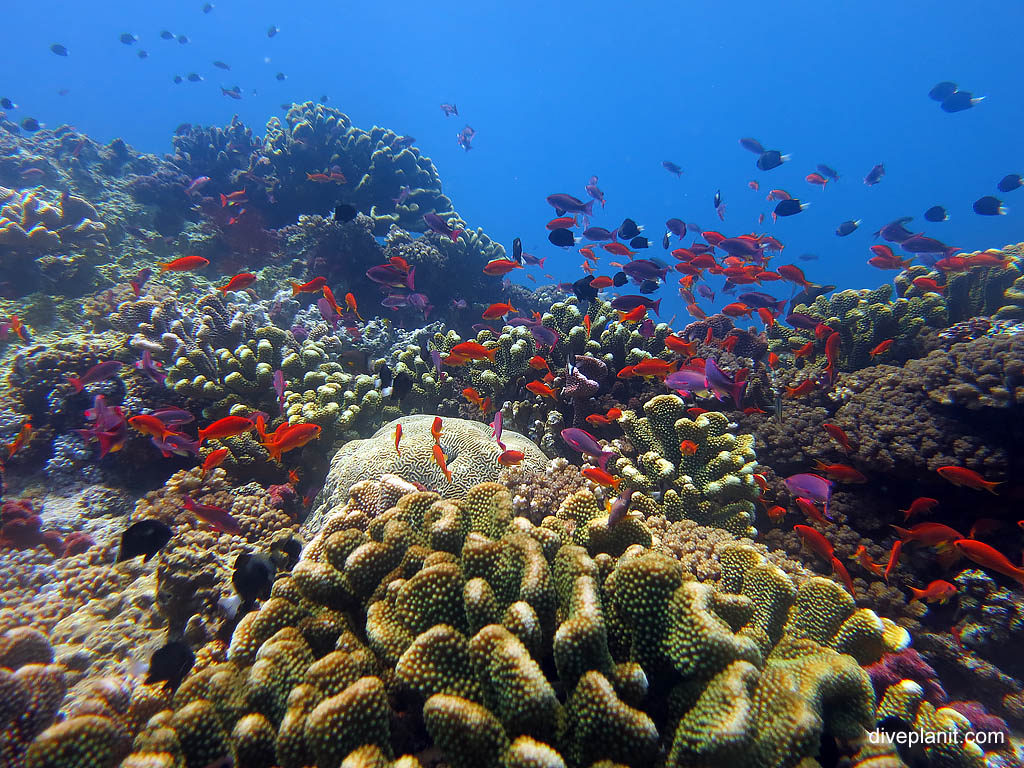 Location
On the northern tip of Viti Levu, 10 minutes north of Rakiraki, 2½ hours scenic drive from Nadi airport.
Dive Centres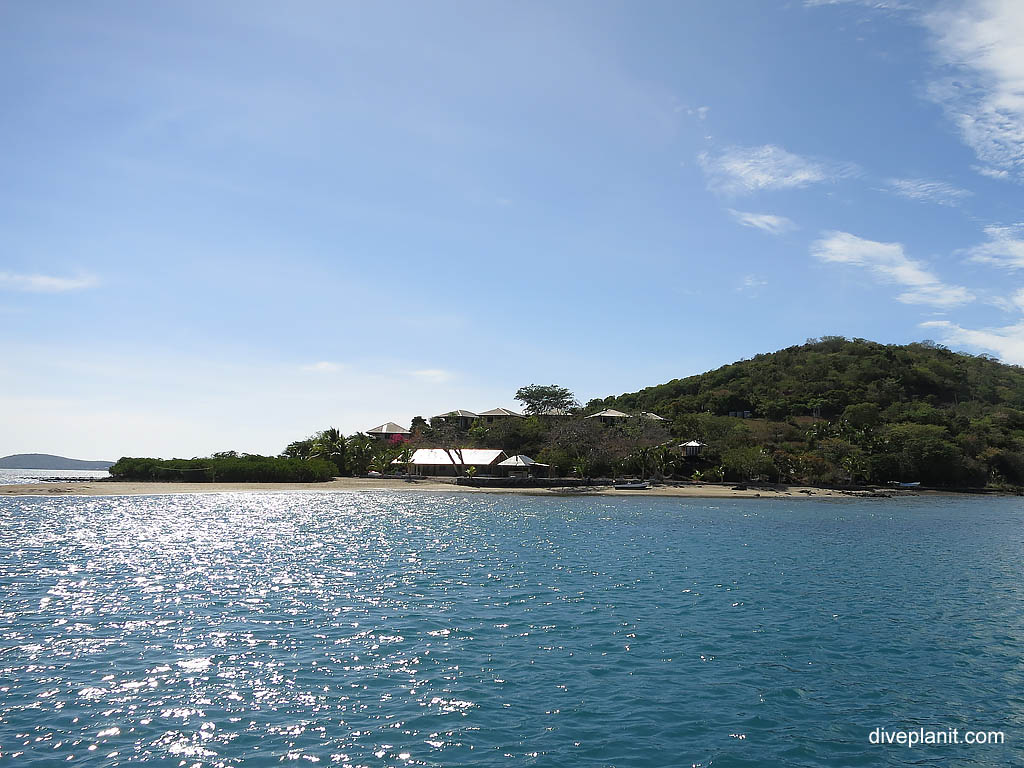 Dive operations at Voli voli are run by the very experienced and knowledgeable Ra Divers team. Read more about their operation at the link below.
View Dive Centres
Dive Sites
There are dives on the local reef, which boast large schools of big fish and reef sharks, as well as a great variety of your usual reef suspects in interesting and colourful terrain.
Some of Ra Divers' most popular sites are in the fascinating Vatu i ra Passage. These sites are a mixture of walls, bommies and drift dives, all of which are teaming with life and colour. The site all have individual characters, and the imaginative names describe them well.
There is also wreck Diving: the Papuan Explorer a popular wreck dive, situated in 20 meters of water, is Fiji 's largest and most accessible wreck and is teaming with marine life.
The whole area unquestionably contains some of the most colourful diving in Fiji, both in terms of the soft coral and sponges, but also the sheer numbers of reef fish teeming around the coral heads.
Don't take my word for it: check out some of the sites via the links below.
View Dive Sites
Where to Stay
There are three accommodation options:
Studio Vale:  designed for couples, the Studio Vales are air-conditioned, fully screened and offer a Queen sized bed, two sofa beds, an en suite bathroom, kitchen, washing machine, Wifi and a large private balcony.
Vale Balavu: Designed specifically for divers travelling together, Vale Balavu rooms are beautifully finished in sustainable hard-woods and feature two queen size beds, a writing desk, Wi-Fi, ceiling fans and air conditioning, and a large en suite bathroom.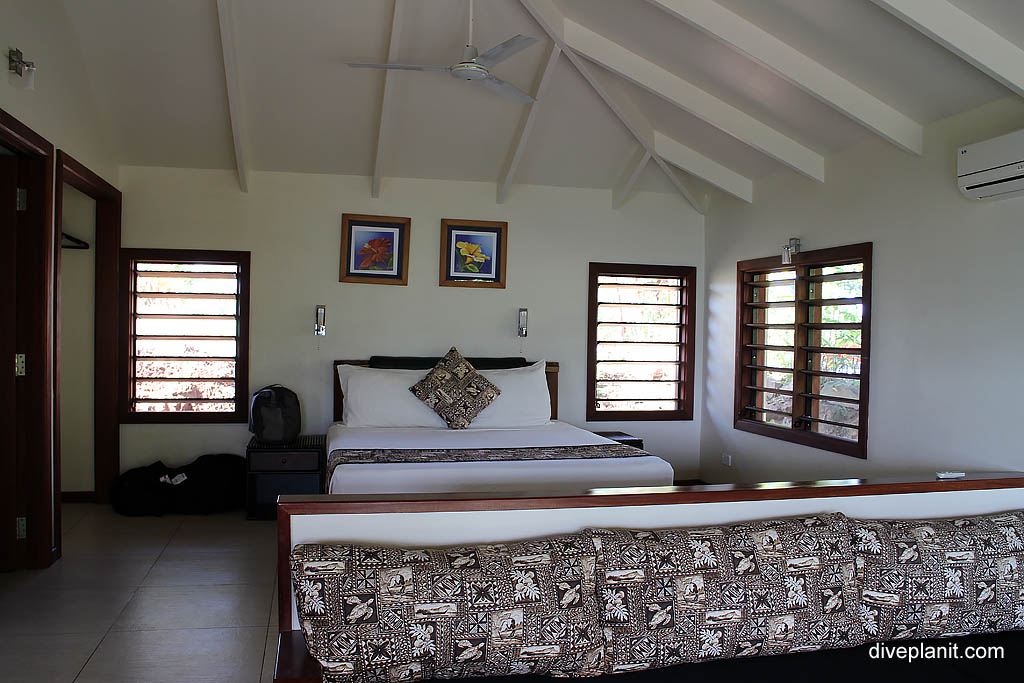 Both types of accommodation can also be used by families with up to four children.
Though the Studio Vale has a fully equipped kitchen, in most cases you'll dine in the restaurant, leaving the kitchen free as a spacious camera soaking, cleaning and recharging station.
Outside the spacious covered varandah makes for another area to get your gear together, and there's a drying line for swimmers and suits.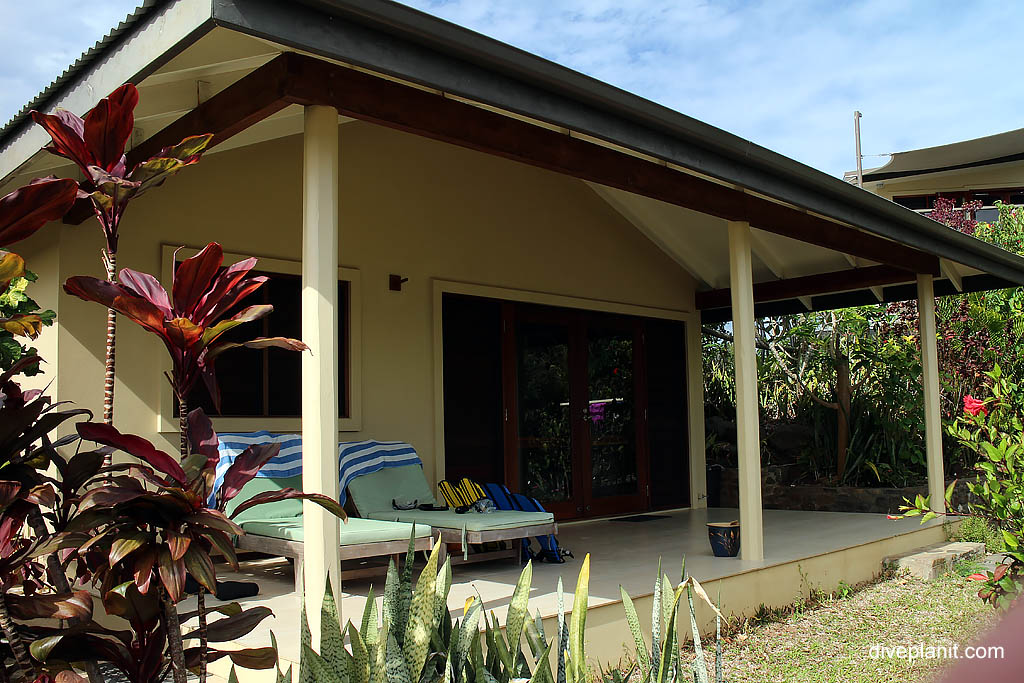 Like most places in Fiji nowadays, you can drink the water from the tap – so don't go buying plastic bottles!
There is also accommodation suitable for larger groups, enquire with the resort directly.
Where to Eat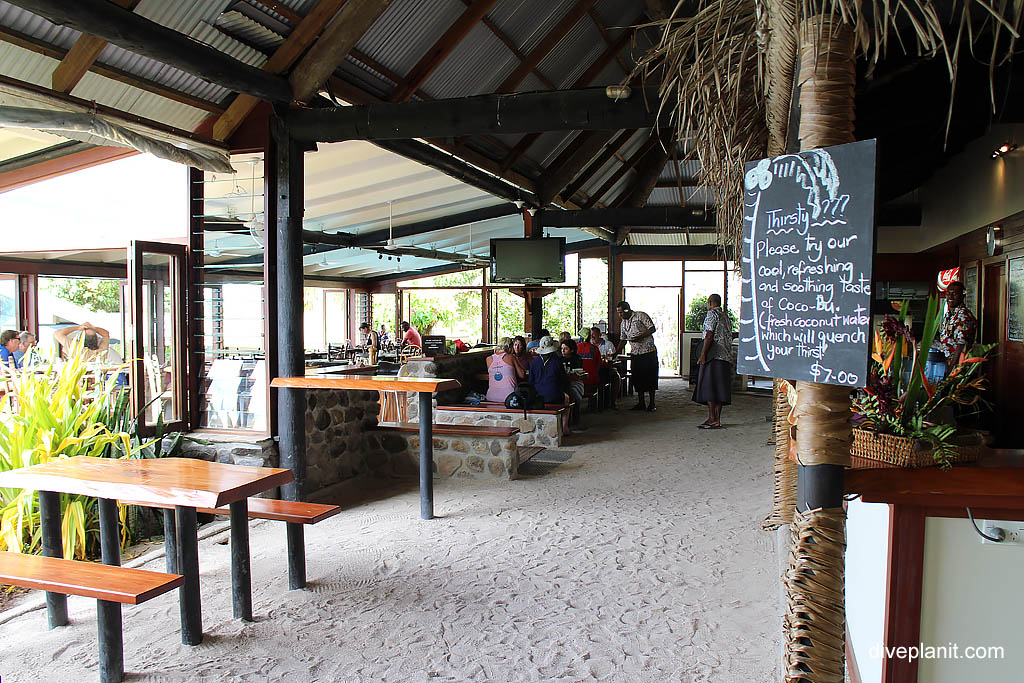 The Nuku Bar Restaurant is open all day for breakfast, morning tea, lunch, afternoon tea, early drinks, dinner and late drinks. It's the one stop shop for all food and beverages and has a great selection of local, traditional New Zealand, and international dishes.
The bar also has draught beers and a good selection of regional wines.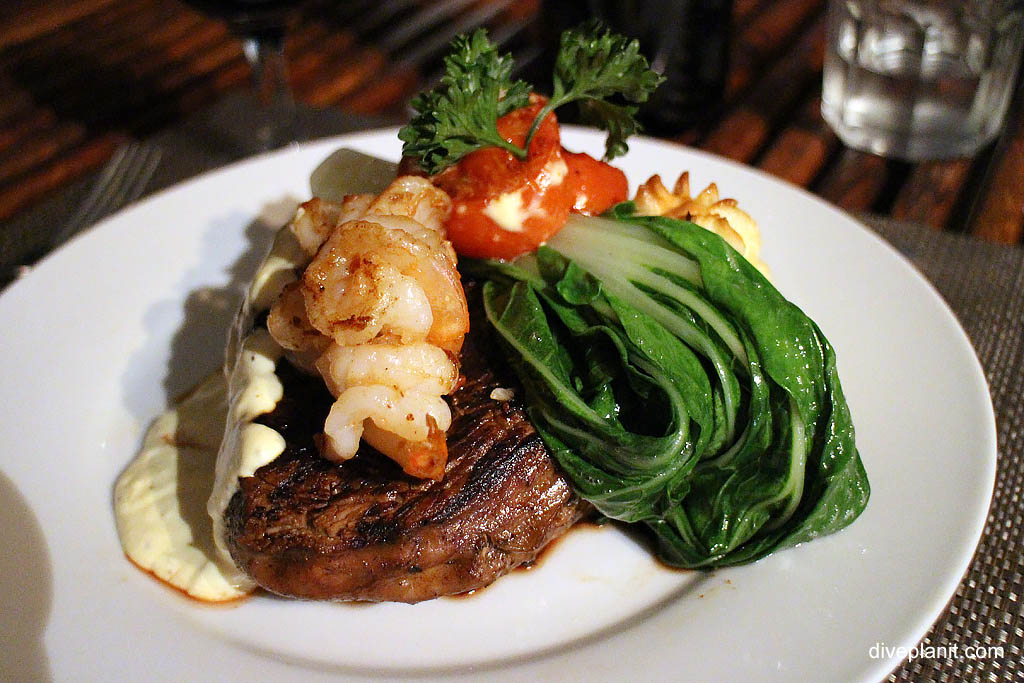 There is a Meke once each week, and you'd be crazy to pass the Kava Bowl without having a couple of social cups, on the evenings it's available.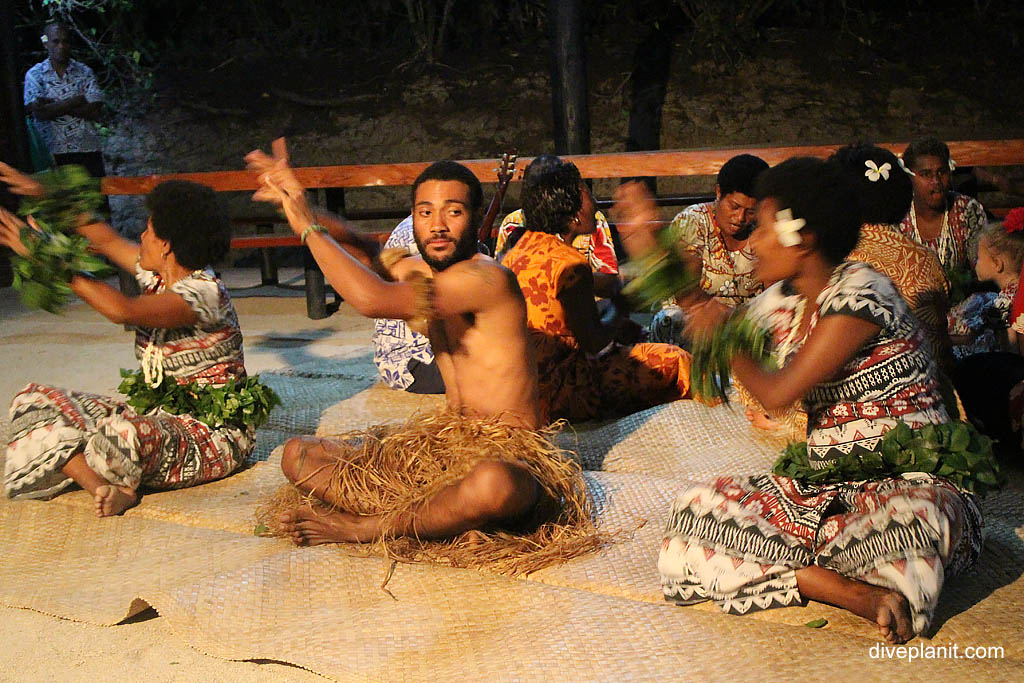 Other Activities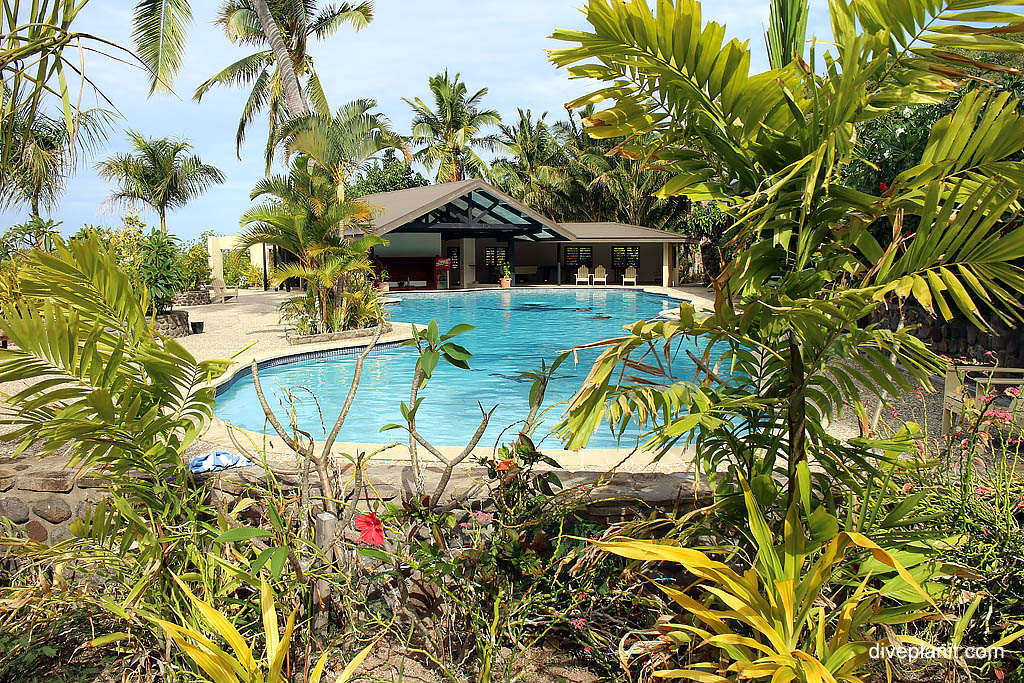 After a three-tank diving day you'll probably just want to chill in the bar, around the pool or on your verandah. If you are feeling really indulgent, you can check out the Spa menu and treat yourself to a spa with a spectacular view of the bay.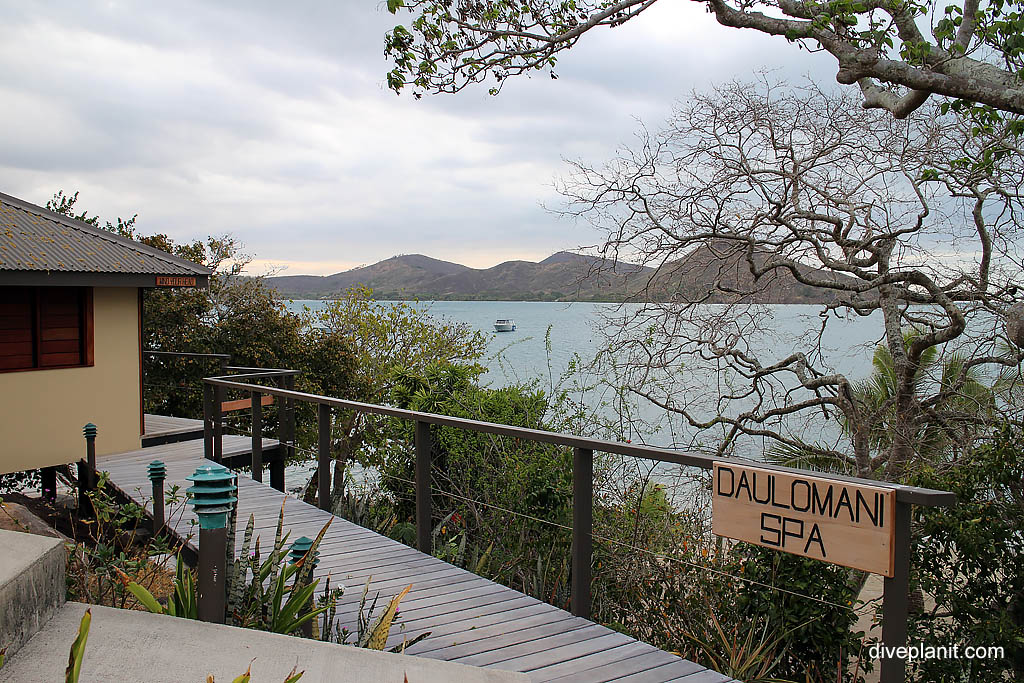 If you decide on a day off, you should grab a kayak and snorkelling gear and explore the bay. The guys in the dive shop will tell you the best places to go.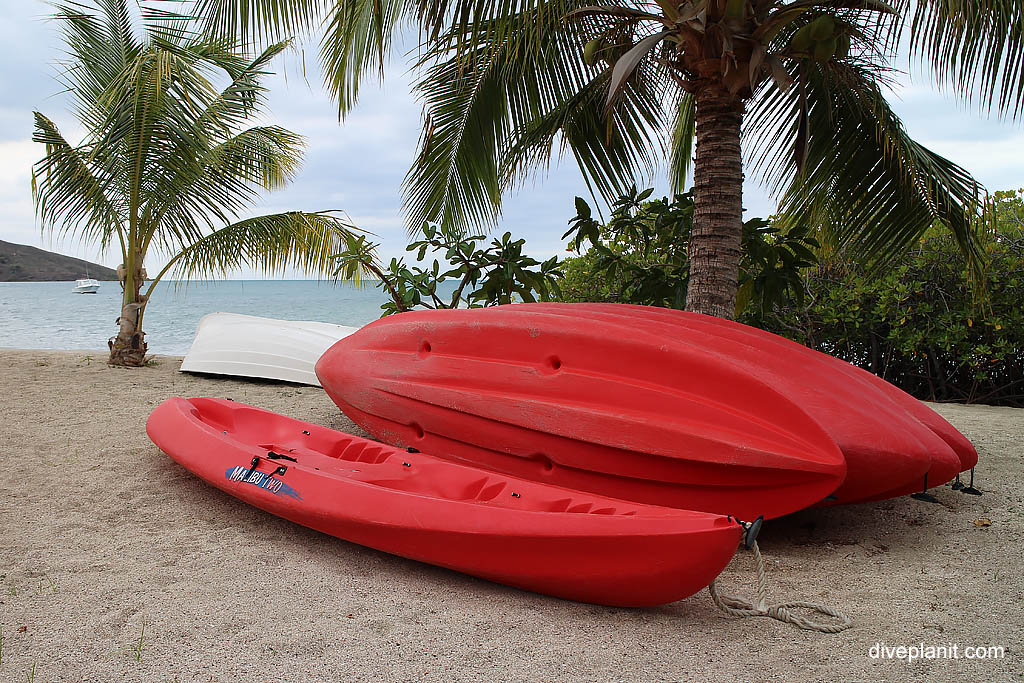 There is also a village trip – check with Soni – the Maître d' in the Nuku Bar and Restaurant.
Local Information
Volivoli is also home to the S/Y Fiji Siren, the newest yacht of World Wide Dive and Sail, offering 7 and ten days trips and charters into Bligh Waters, and beyond to Wakaya and Taveuni. These trips are in great demand, and some trips are booked out over a year in advance. Check out the availability here.
Getting There
The Volivoli resort is ten minutes from Raki Raki on the Kings Highway (that runs along the Viti Levu's northern coast). Raki Raki is about 2 ¼ hours from Nadi.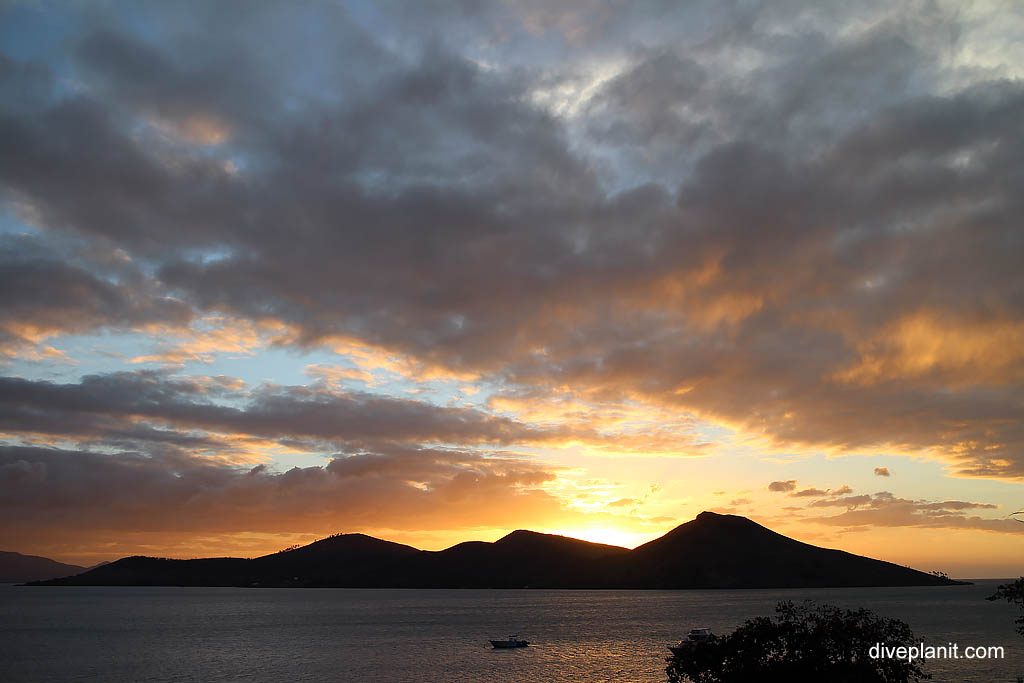 Check out flight options to Nadi by clicking the Wego banner below.