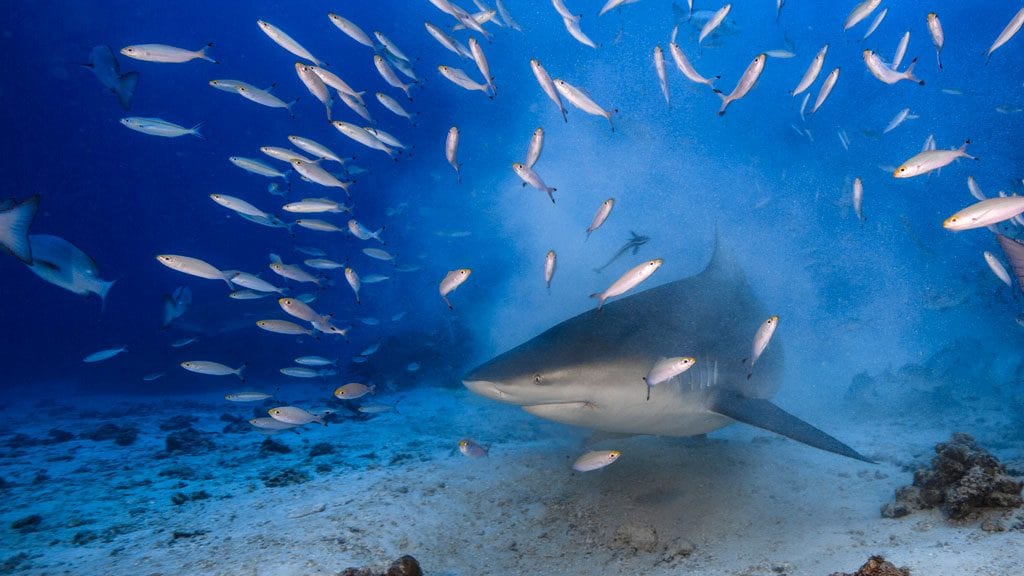 Barefoot Kuata Beachfront Safari Room plus Awakening Shark Dive
5 nights Beachfront Safari Room twin-share, 6 dives including the Awakening shark dive, full meal plan, Wi-Fi
Key Facts:
Price: From AUD 1555
Travel between: 01 Nov 18 to 31 Mar 19
Book between: 01 Nov 18 and 25 Mar 19
Range of options and dates available
Beachfront, Full Meals, WiFi and great diving!
Enquire Now!
This Stay/Dive deal includes 5 nights in a Beachfront Safari Room at the beautiful Barefoot Kuata Island Resort, in Fiji's Yasawa Islands, full meal plan, WiFi, and 6 dives in total including: 2 Shore Dives, 2 Reef dives; 1 Night dive and the Barefoot Kuata Awakening Shark dive. The shallow depth and ease of access make this dive suitable for newly qualified open water divers.
AUD 1555 per person
Note the Beachfront Safari Room is a Queen Room with en-suite; we can customise a package with your choice of room, number of nights and dives. Also: includes all taxes, but transfer not included.