Site Overview
Dive Centres
| | |
| --- | --- |
| Site Type: | Snorkel |
| Depth: | Bottom: 5M |
| Location: | 30-minute boat ride north of Kuata resort, on a shallow reef. |
The shark snorkel not far from Kuata in Fiji's Yasawa Islands presents the opportunity to watch reef sharks swim below you in a natural reef basin.
This particular shark snorkel has been around for about 10 years, but has only recently been made accessible via day trip from the mainland. Guests catch the Yasawa Island Flyer to Kuata Island Resort for the day, go for a snorkel at 11am, come back to the resort for lunch and catch the afternoon Flyer back to the mainland.
After reaching the shark snorkel site, boats are moored nearby and guests take a (very) short swim to a large natural basin.
There are a few fish heads placed under rocks in the centre of the basin and most guests float in a circle around the basin to watch.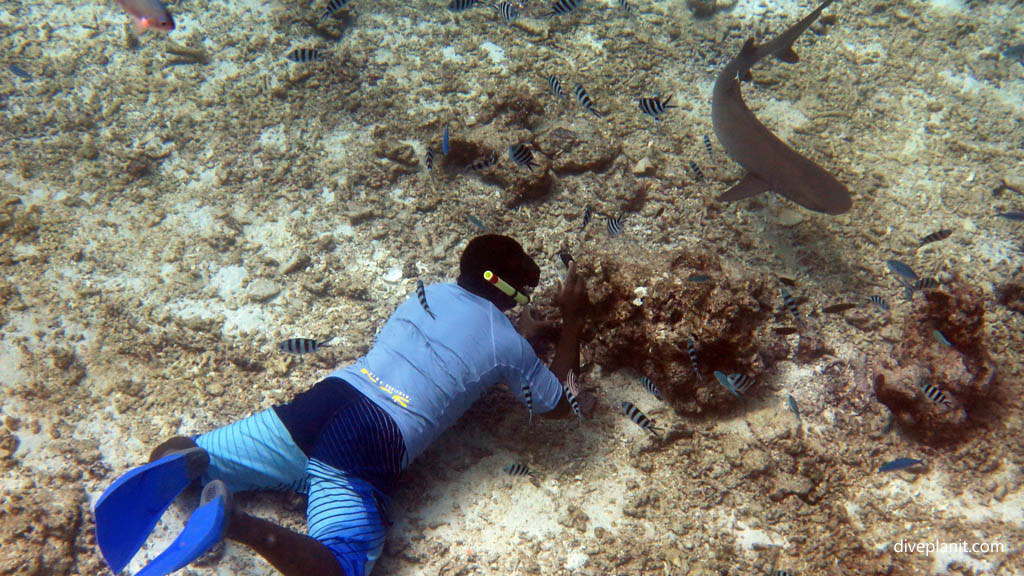 The guides are pretty good free divers and make for good photo opportunities as they hang at the bottom of the basin, weighing themselves with rocks as the curious sharks swim up around around them.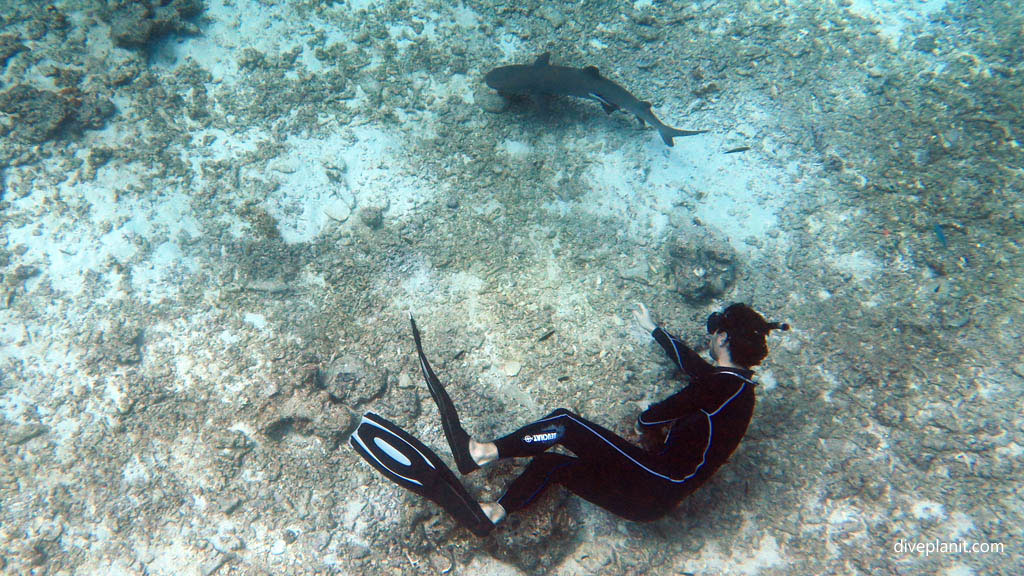 Top Tip: If you're not great at duck diving, ask one of your guides to take your camera down for you to take a few photos.