Introduction
Location
Accommodation
Diving
Dive Sites
Pricing & Schedules
Enquire Now
Borneo Divers Mabul Resort is Borneo's longest established dive operation and is based on the sand of Mabul Island – and one of the few with a pool! They have a  large dive centre, and the resort's jetty provides access to their own house reef, and all the dive sites around Mabul, Kapalai and of course, Sipadan Island.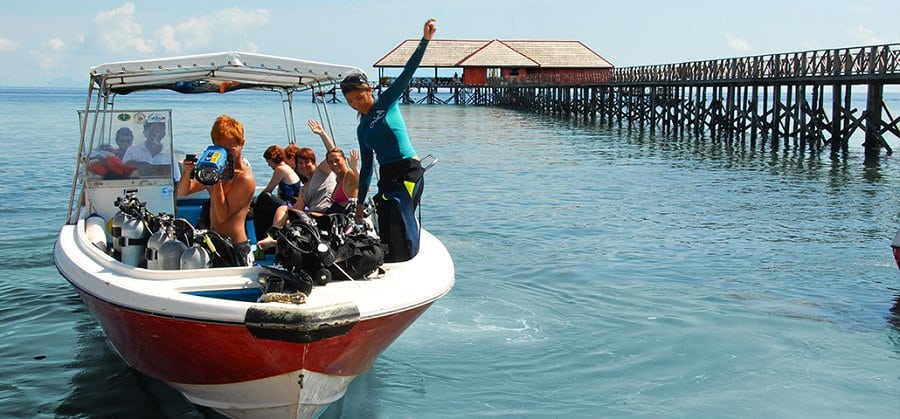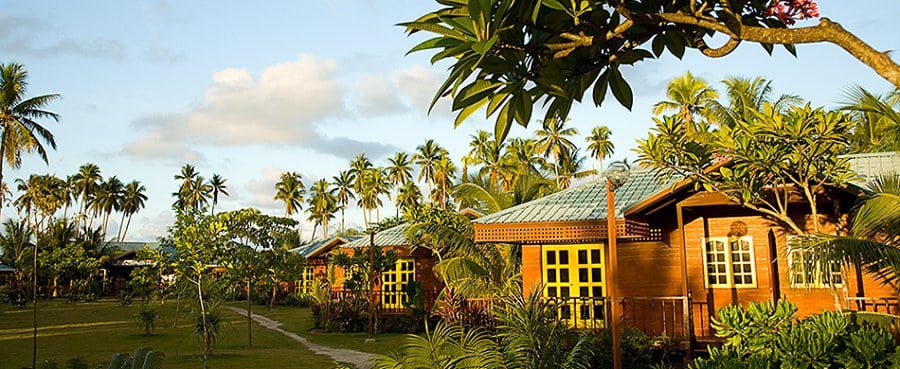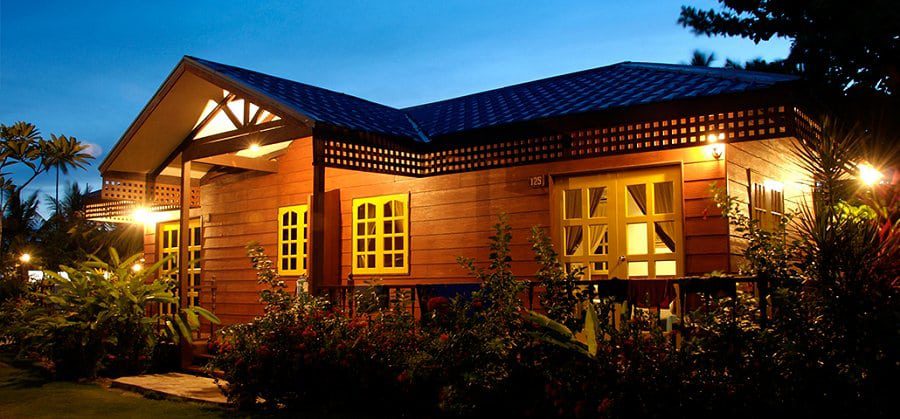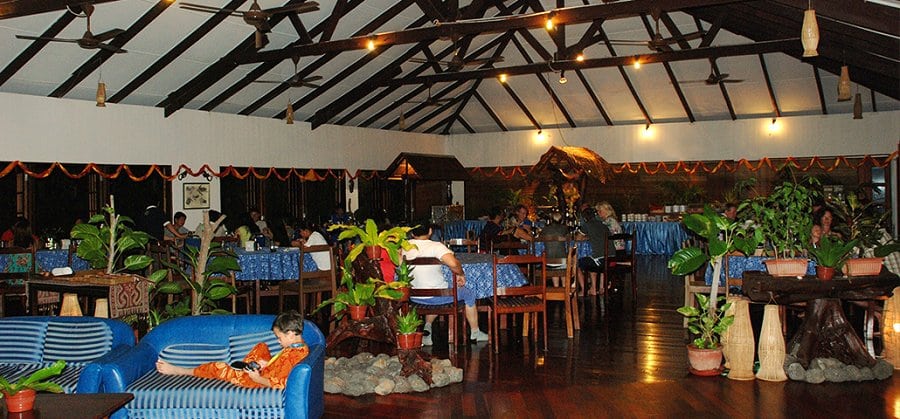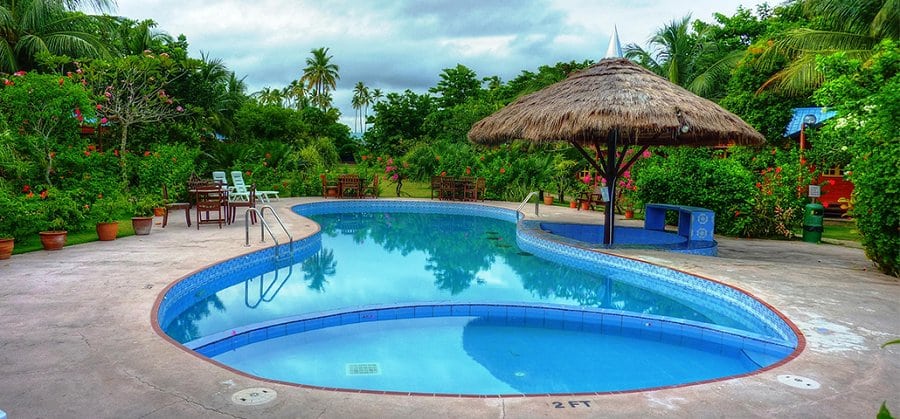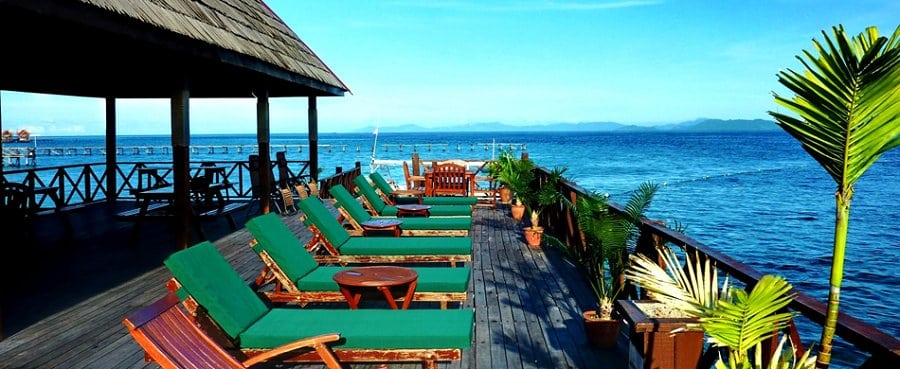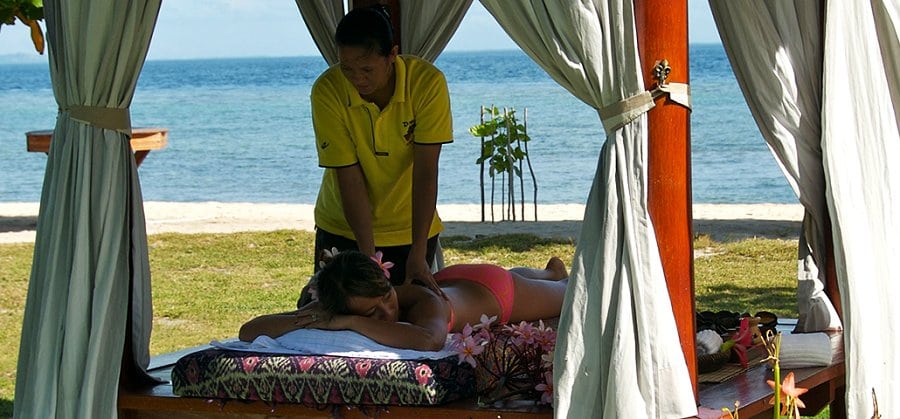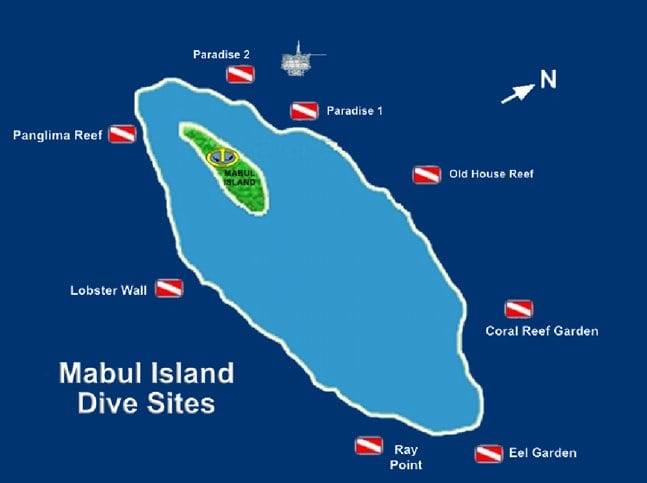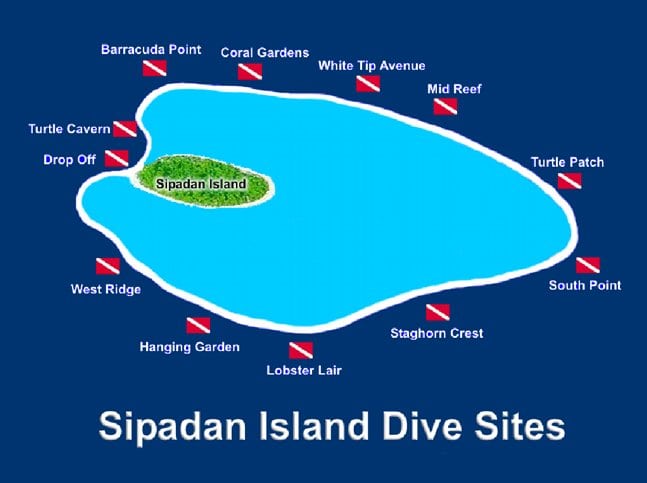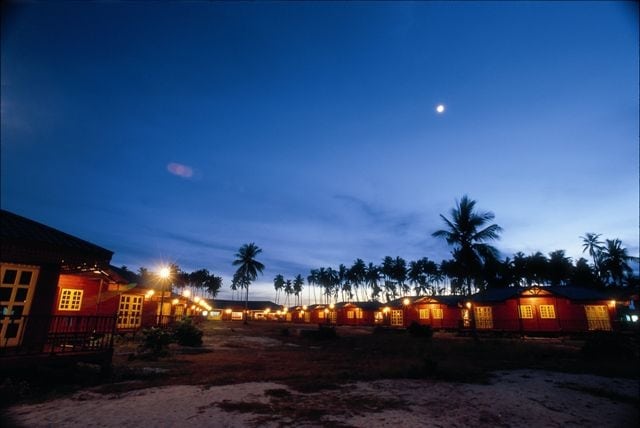 Resort Facilities
Borneo Divers Mabul Resort occupies a beautiful stretch of white sandy beach on Mabul Island. Easy access to the water via their jetty provides for effortless shore and boat diving.
The dining hall complex is the centre of social activity at the resort, and it also serves as the 'Front Desk' and entertainment centre. The resort chef and his team are versed in Malaysian, Asian, Japanese, Chinese and Western Cuisines. The resort restaurant pampers you with delicate entrees and great service.
Enjoy a relaxing dip in the resort's own swimming pool. Beach cabanas are provided on the resort's white sandy beach. The beachside gazebos are the place to be for a soothing massage, manicure or pedicure.
Staying Connected
Borneo Divers has free broadband wireless access available for all guests. You can use your own laptop or one of the resort's computers at the 'Internet Corner'. You can catch up on your email, or update your trip blog in your leisure time between dives.
We think…
A great way to dive famous Sipadan Island. Rooms are basic but clean, and the staff are very friendly.
The resort of Borneo Divers Mabul is located on the southeastern side of Mabul Island.
To get there fly to Kuala Lumpur or Kota Kinabalu, and on to Tawau (on south eastern side of Sabah) with Malaysian Airlines. The bus ride from Tawau to the port of Semporna takes about 1 hour. The transfer from Semporna on to Mabul Island takes about 30-40 minutes.
The resort consists of 15 semi-detached chalets. Each chalet has two deluxe rooms, each with either twin or double beds and private veranda looking out to the Celebes Sea. There are 17 Deluxe Twin Rooms, 7 Deluxe Double Rooms, 4 Runggus Deluxe Twin Rooms and 2 Runggus Deluxe Double Rooms. The chalets are constructed of beautiful hardwoods in a local style. Ceiling fans and balmy tropical breezes provide ample cooling, but each chalet is also fully air-conditioned for guests' comfort. Amenities such as coffee/tea making facilities, hairdryer and reading lamps are available in all deluxe rooms.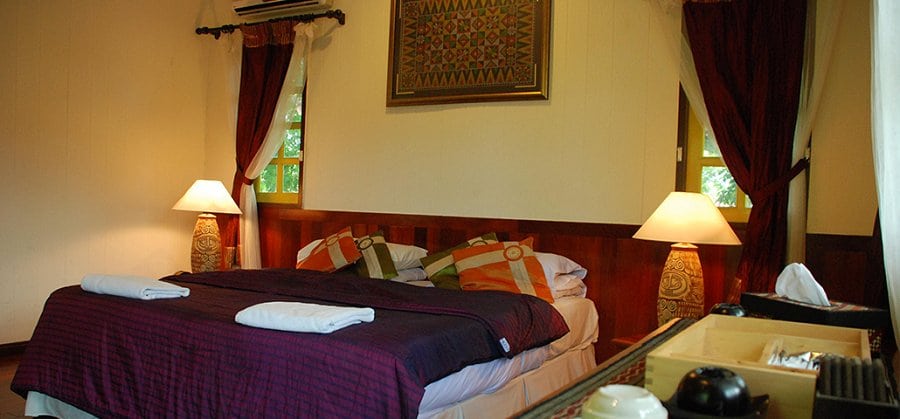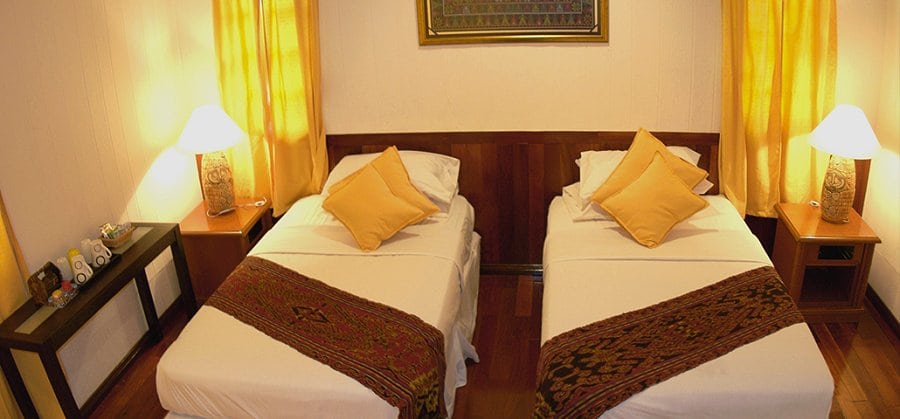 The fully equipped dive centre of Borneo Dives is located just a few steps from the beach and a short stroll from the rooms. Here is where you'll find everything you need for diving: the dive schedule; plenty of top quality equipment at a reasonable rental price; plenty of space for rinsing and hanging your gear to dry. You look after your gear, the friendly dive staff will have tanks ready for you on the boat.
Dive Service
Borneo Divers has a fleet of fast modern speedboats. They ensure that whether you are going to one of the local sites surrounding Mabul, or to the famous dive sites of nearby Sipadan, your transportation will be fast, safe and comfortable.
Three boat dives a day are offered with a professional divemaster and unlimited jetty house reef dives. Boat dives can be a combination of Mabul, Kapalai, Si Amil or Mantabuan, and Sipadan.
The dive shop offers various PADI dive qualifications, but Nitrox is not available.
Dive Area
The dive areas visited are Sipadan Island, and while you are waiting, Kapalai and Mabul Island. You will get a huge variety of dives from critters to pelagics.
Sipadan
Sipadan is the tip of an underwater mountain, which reaches straight up from the depth of the Celebes Sea. On these dive sites, you find superbly covered drops, great biodiversity and regular sightings of large fish. No dive is complete without a turtle and a white tip reef shark. Special attractions are a school of barracudas and bumphead parrot fish. Because of the exposed nature of the site, encounters with hammerhead sharks and other large sharks are possible.
Sipadan is actually quite small, with well-documented dive sites – so most dive sites are so close that you enter at one site and exit at the next site.
Please ensure you are well informed about the Sipadan Permit System before you book a trip to the area.
Mabul and Kapalai
Diving around Mabul and Kapalai is totally different from diving around Sipadan. These dive sites are much shallower and may appear much less spectacular at first glance. However, focusing on a smaller scale is quickly rewarded with fascinating encounters of the weird and wonderful critter world of the Indo-Pacific at its very best.
There is a shallow fringing reef around one side of Mabul, and a set of artificial reefs around the other. Check out the different dive sites to get a feel for what you'll see there.
Kapalai has some amazing underwater structures for their artificial reefs and are treasure troves for all kinds of macro rarities. Ghost pipefish, anglerfish, leafy scorpion fish, mandarin fish, ribbon eels, seahorses plenty of different nudibranchs and other curious sea creature are often seen here.
Borneo Divers Mabul Resort - Valid until 31 March 2024
AUD
USD
7 Days / 6 Nights Beach Chalet (Double / Twin Share) including full board and unlimited diving
1730
USD
|
1730
7 Days / 6 Nights Beach Chalet (Single) including full board and unlimited diving
2595
USD
|
2595
7 Days / 6 Nights Luxury Villa (Double / Twin Share) including full board and unlimited diving
1630
USD
|
1630
7 Days / 6 Nights Luxury Villa (Single) including full board and unlimited diving
2445
USD
|
2445
This resort's prices are in Malaysian Ringgit. The AUD prices shown are based on the current exchange rate. The price paid in AUD will be based on the actual exchange rate at the time any payments are made.
INCLUDED: Run of House room, all meals, light snacks, selected beverages, return scheduled transfers Tawau-Semporna-Mabul, up to 3 boat dives daily (except on arrival & departure days), unlimited jetty house reef dives, tanks & weights, air fills, boat, dive guide, Malaysia Government tax
The per person pricing above is indicative only: we show 7 night with 10/12 dive packages at high-end and lower-end rooms (singles & doubles) for the purposes of comparison. We can give you a price (and availability) for any combination of nights/dives you wish to undertake, which will include any discounts due to you as part of that package, and any exclusions, or items payable at the resort. Please use the [Enquire Now] tab to give us your exact requirements and we'll give you the best deal we can.