Site Overview
Dive Centres
Site Type:
Muck dive over sand and artificial reef
Depth:

Top: 5M

Median: 12M

Bottom: 18M

Location:
There appear to be a couple of different sites referred to as Froggie's or Froggy's Lair by different dive companies. This one was an artificial reef close to SMART.
The reason there are probably a couple of dive sites called Froggy's (or Froggys Mabul or Froggy's Lair) is because of the number of dive sites at which Frogfish are to be found.
This artificial reef near SMART has structures that attracts them. We spotted this Painted Frogfish as soon as we arrived at the first structure.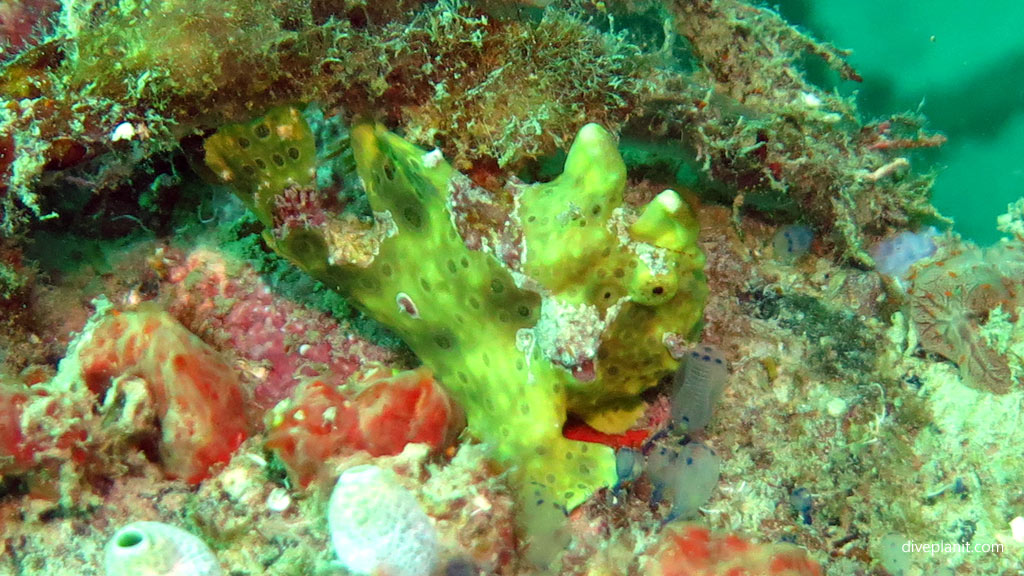 And his cousin, the Warty frogfish at the next one.
In the sand between the two was this Juvenile Whitepatch razorfish. Note the typical juvenile haircut!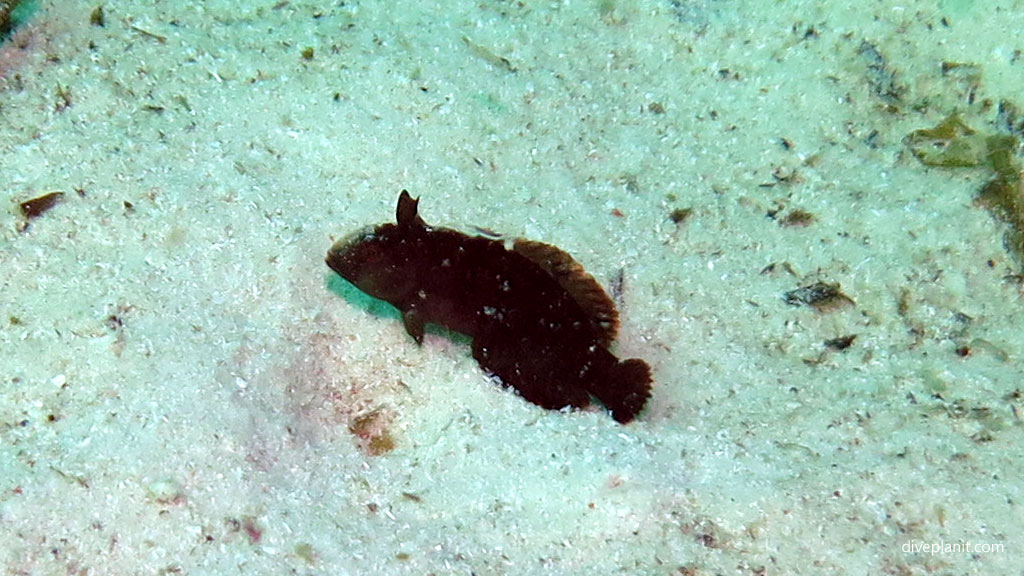 The artificial structures provide great habitat for Long Beak Coralfish, perfectly adapted to picking invertebrates off the structures.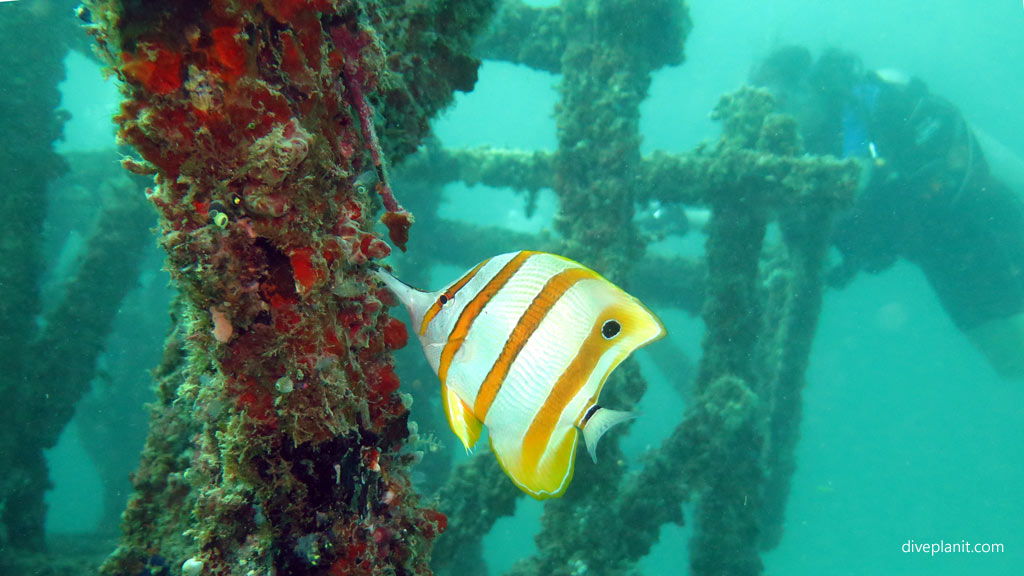 Juvenile Yellow Boxfish also find the artificial reefs quite enticing, as the lattice work offers protection, where a little boxfish can hide away.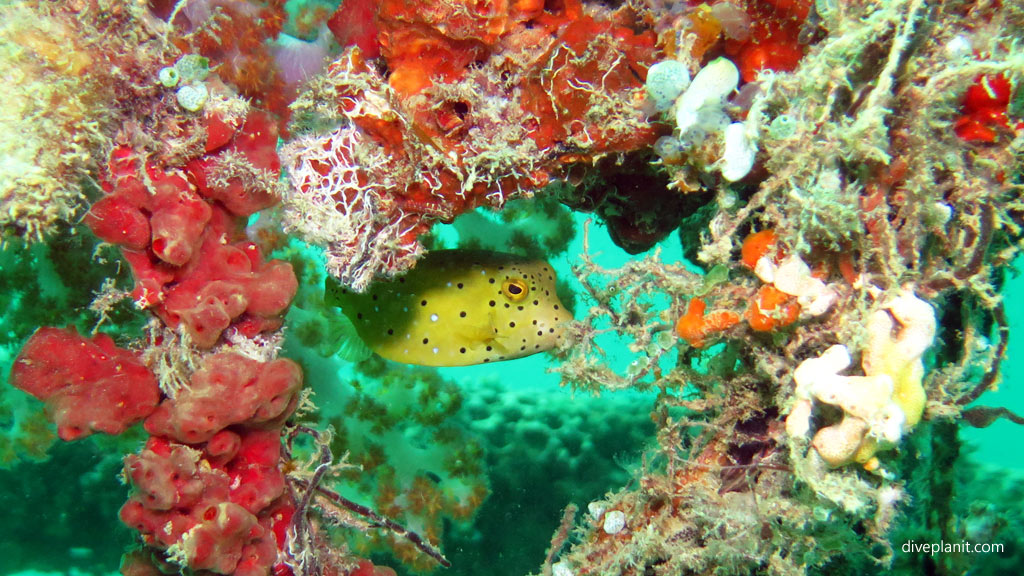 There are also much larger fish on the reef, from big sweetlips and the larger Angelfish like this Yellow mask.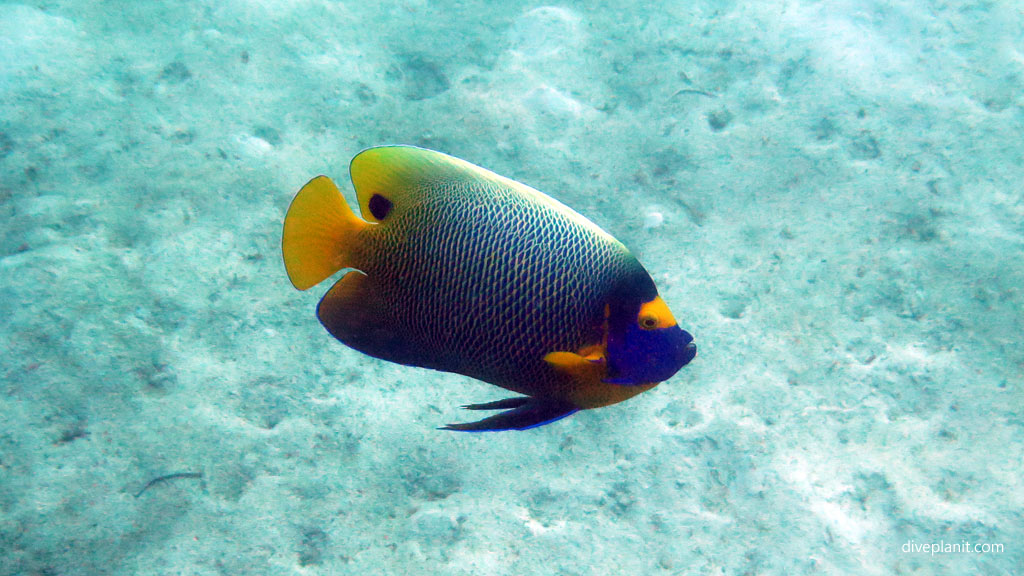 Down at the other end of the camera lens, you'll find tiny, but colourful Ringed Pipefish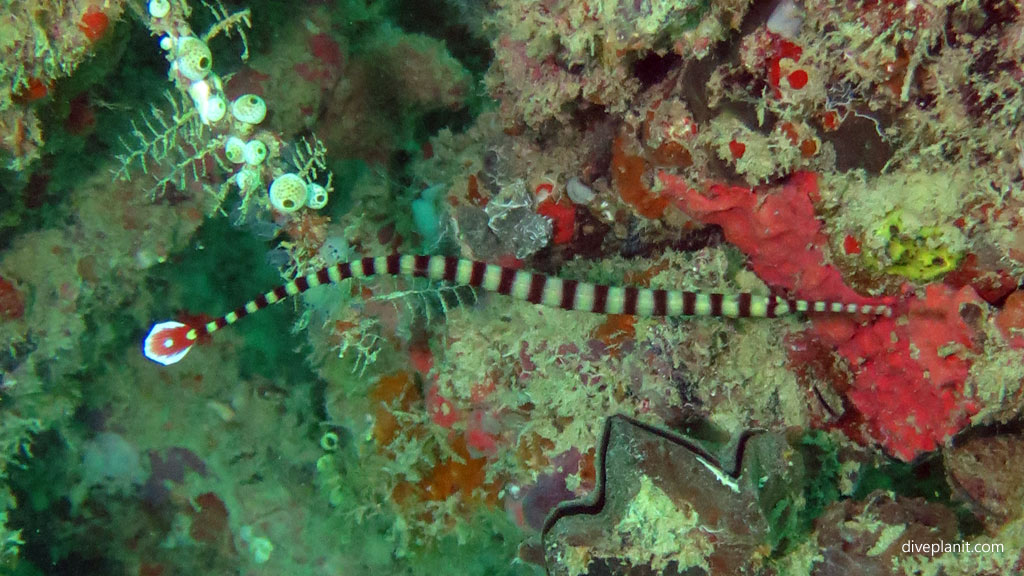 The Crinoid Shrimp lives in a symbiotic relationship with its Crinoid (Featherstar) hosts. It feeds on the parasites and dead tissue.
Also on the structures of the artificial reef, you'll find Nudis aplenty, like this Dark-margined Glossodoris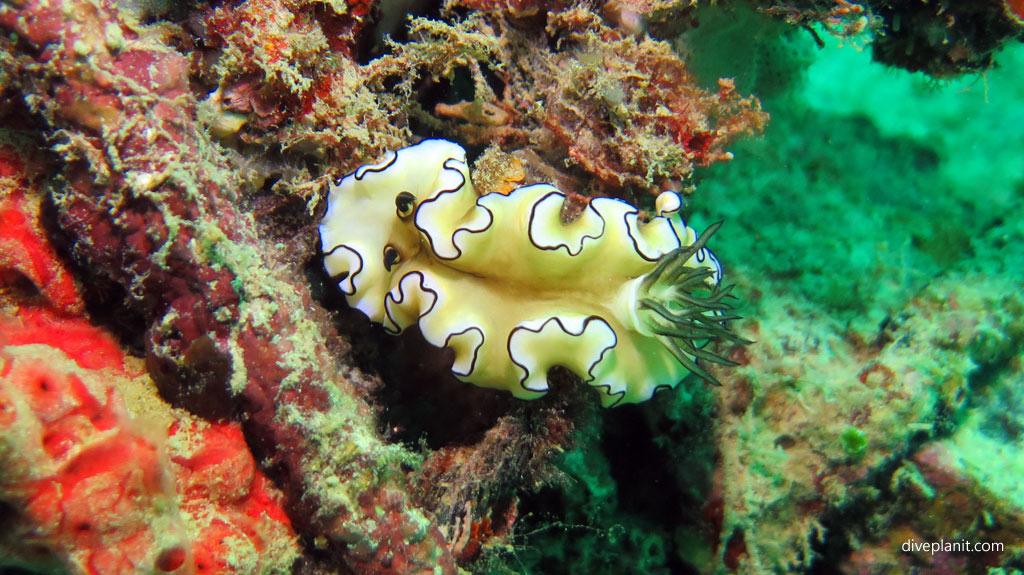 Finally, a crafty little White Eye Moray who I was convinced was going to take a bite out of the Chocolate Chip sea star the minute I turned my back.