Introduction
Christmas Island is the tip of an extinct volcano. It emerges from the edge of the Java trench some three thousand metres deep. A narrow fringing reef surrounds the island, beyond that the water plunges to unimaginable depths.
The corals in the shallower waters depend on sunlight, and the deep water upwellings that supply rich nutrients. This environment provides a home to millions of reef dwelling fish, and in the deeper water, large pelagics and trevally can be found very close to the shore. This is what makes diving Christmas Island so special – the corals and 'reef society' are always there – but you never know what else you might encounter.
This very special marine environment is a magnet for divers and snorkelers alike; and there are also coastal caves to be explored.
If you really want to know what diving Christmas Island is like, start with this video.
Location
The small rocky outcrop in the northern Indian Ocean that is Christmas Island, is about 2,500 Kms north west of Perth, and less than 500 Kms south of Jakarta.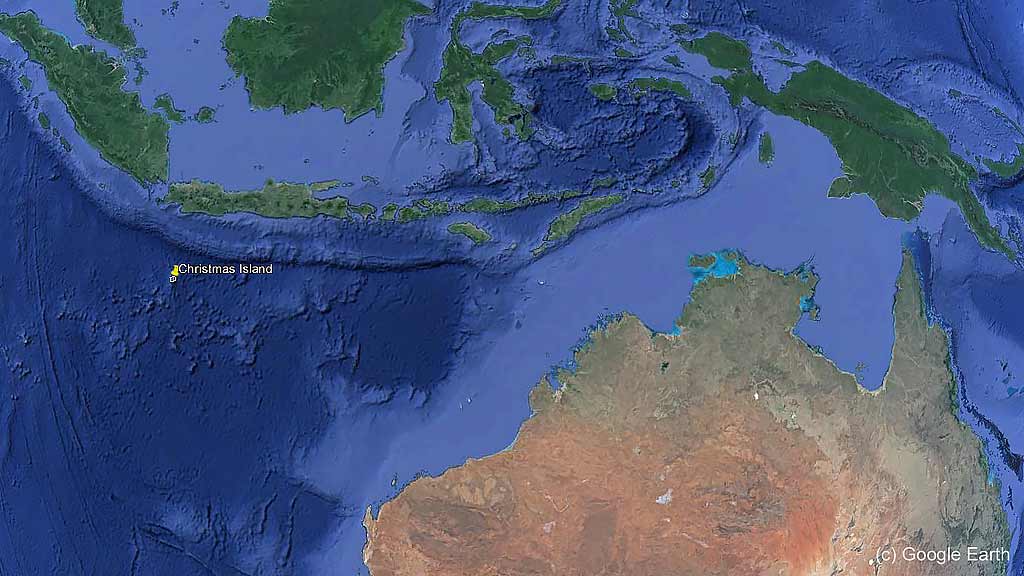 There are currently only two dive operators on Christmas Island: Wet n Dry Adventures – a small and friendly family business that has been operating on Christmas Island since 1994. Big on smiles and service and like to have a lot of fun but not at the expense of safety; and Extra Divers, a global brand offering dive packages, courses and accommodation.
Dive Centres
Dive Sites
Though the sub-aquatic terrain might appear to be the same all the way around the island i.e., a sharp drop-off from 5m to very-very-deep covered in coral for a deep as you're likely to go, in fact, each site is different.  There are bommies, caves, walls, reefs, in different inclinations and covered with subtly different corals, flora and fauna.
Dive Sites
Where to Stay
Accommodation on Christmas Island ranges from boutique hotel rooms to luxury self-contained and lodge style properties – there's something to suit everyone. Many offer ocean views, and all provide the personal service that you'd expect from smaller operations.
The Sunset
This accommodation boasts spacious, fully serviced air-conditioned rooms with king / queen size beds or king singles for twin sharing. All rooms are equipped with ceiling fans, flat screen television, telephone,  microwave, mini-fridge, tea/coffee making facilities and a toaster. Each room has its own private ensuite. Guests of the Sunset are able to use the communal kitchen facilities or the self-service coin operated laundry machines at VQ3 Lodge (located across the road from The Sunset). Limited WiFi is available and complimentary. There is also a outdoor swimming pool, and outside BBQ facilities, and car parking for your hire car.
The Superior Ocean View Rooms are on the upper floor and have uninterrupted views of the ocean; the Ocean View Rooms still have a great view of the ocean; and the standard rooms don't. It's called the Sunset, as each evening, it is the perfect spot to enjoy, the usually perfect sunset.
Centrally located at Settlement, it's only a short stroll to shops, cafes and the Golden Bosun Tavern.
VQ3 Lodge
VQ3 Lodge is centrally located at Settlement, it's only a short stroll to shops, cafes and the Golden Bosun Tavern. Each room has a private ensuite, tea and coffee making facilities, microwave, TV, small fridge, toaster and is air-conditioned – recently upgraded. Superior rooms are on the upper floor and offer great views of the Indian Ocean; the standard rooms have access to an outdoor seating area – but do not have the expansive views. Superior Rooms are able to be configured for adjoining families.
VQ3 Lodge has a communal kitchen for the use of all guests. Guests of VQ3 are welcome to use the swimming pool and BBQ facilities at The Sunset (located across the road from VQ3).
Where to Eat
As we were on Christmas Island over Christmas we didn't get chance to try many places, but can definitely recommend these:
Barracks Café on Gaze Road in Settlement has healthy options during the day, and is open later on a couple of evenings. Free WiFi for diners.
Golden Bosun Tavern and Restaurant has an Aussie country town feel: good selection of cold beers and chilled wine, good ol' fashion Aussie tucker ('Modern Western cuisine'). Use the excuse that's it's a great place to catch the incredible great sunsets to be there before dusk!
Seaview Fish & Chips behind the Poon Saan Shops – takeaway and eat on the beach in Flying Fish Cove (NB: Cash only!)
Dive operator can provide lunch – so that's one fewer to have to think about.
Rumah Tinggi Restaurant has been recently refurbished and will probably be the highlight of your culinary experience on Christmas Island.
There are also a number of Chinese and Malay Restaurants – both eat-in and takeaway that we did not get to try due to it being their holiday season. All I can suggest is to get out and explore – there are many inexpensive options.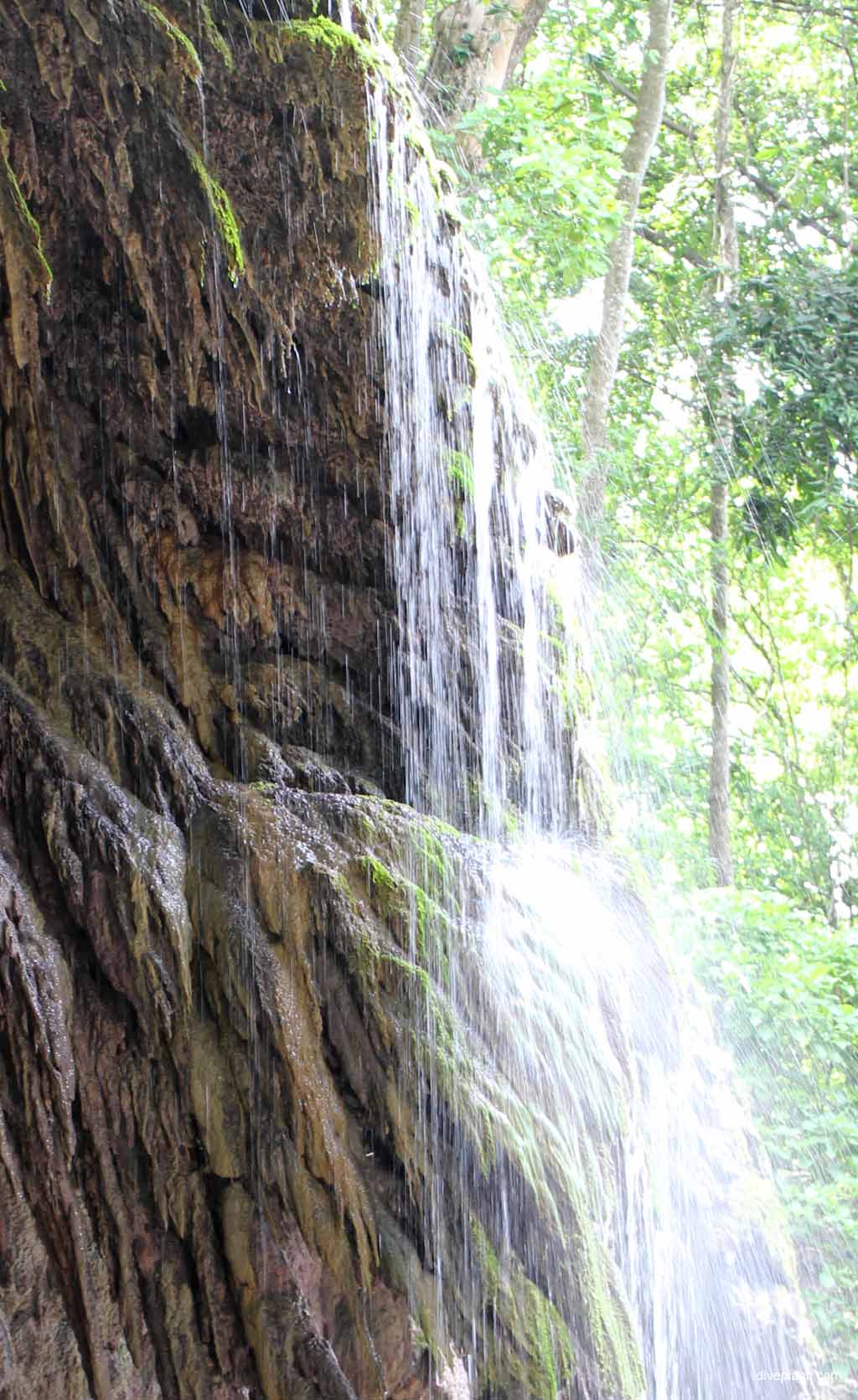 How to Get Around
Hire a car: as well as schlepping dive gear around, you'll probably want to explore the interior and go to the supermarket. Last time I was there, there were two reliable operators. You can pick up the car at the airport on arrival and drop it off when you depart.
Kait's Car Hire: 08 9164 8665
Soong Car Rental: 08 9164 8191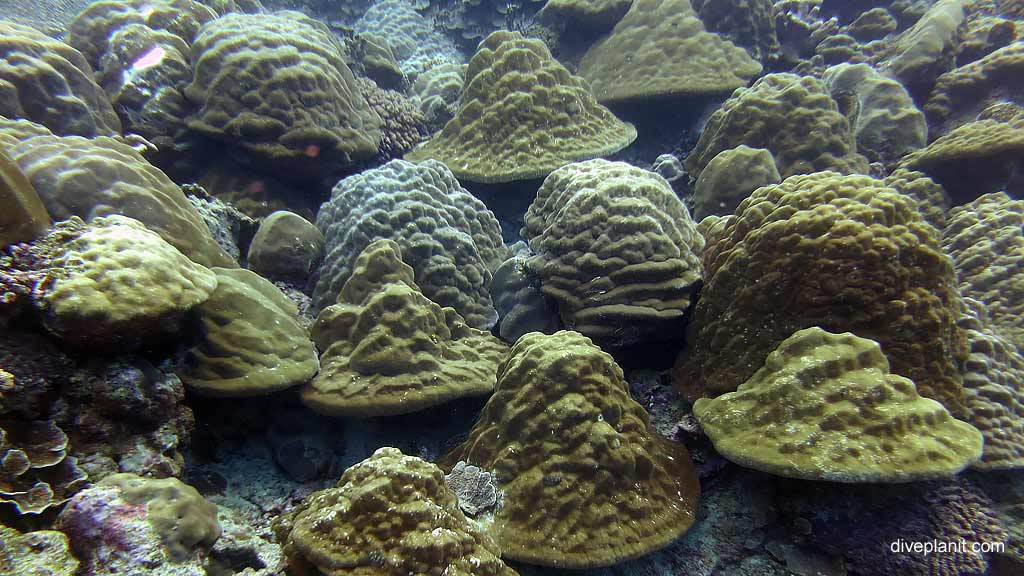 Other Activities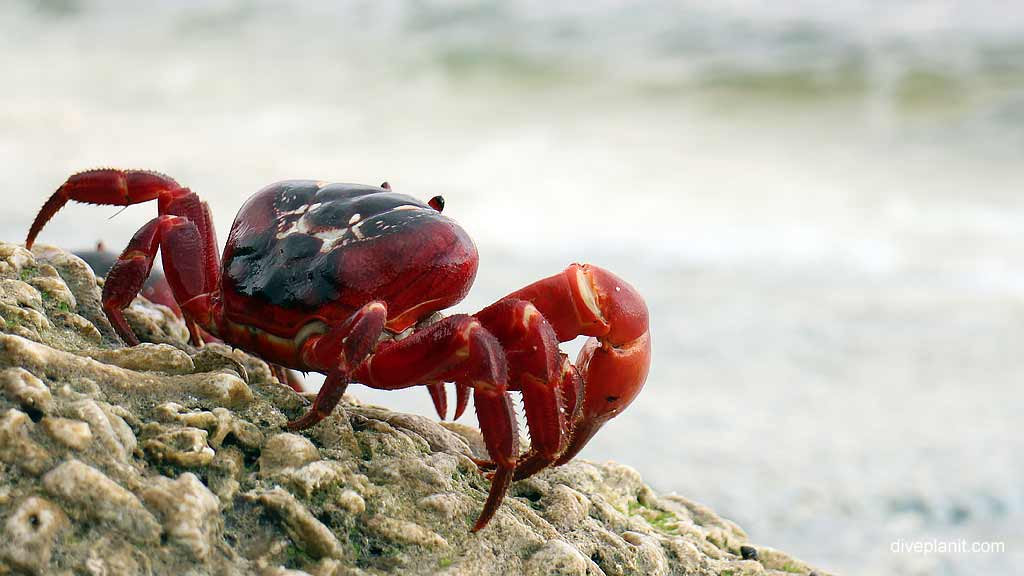 There is plenty to keep any non-divers busy for a few days.  Here are a few ideas which you can research according to where your interests lie:
Water activities: kayaks, fishing, snorkelling

Bird watching: the island's endemic birds are world famous. Twitchers visit from all over to see the Christmas Island frigates, Abbott's boobies and the beautiful Golden Bosun.

Caves: The Grotto is a beautiful place for a cool dip and the stalagmites and stalactites of Daniel Roux cave are worth the climb.

Nature Walks: Go for walk in the rainforest to the Dales or maybe to Greta or Dolly Beach and check out the many land crabs along the way.
Remote Beaches: Hike down to Dolly Beach or the more easily accessible Greta, Ethel and Lily Beaches.
Movies under the Stars: Every Saturday night for a nominal fee there's a movie showing at the outdoor cinema in Poon San.
Take a guided nature tour with Indian Ocean Experiences.
Visit the island's blowholes – a whole coastline of them!
Local Information
Best time to go here
The roughest time of year can be around September and October at the start of the North-west monsoon, though it gets rough at other times too. Being an island, with more than one boat ramp, there's always a lee shore no matter which way the wind is blowing. Of course, if you're shooting for a whale shark encounter, they appear most frequently just after the annual red crab migration which occurs on the last quarter of the moon in either October, November or December – as long as there's been enough rain. Check out Parks Australia.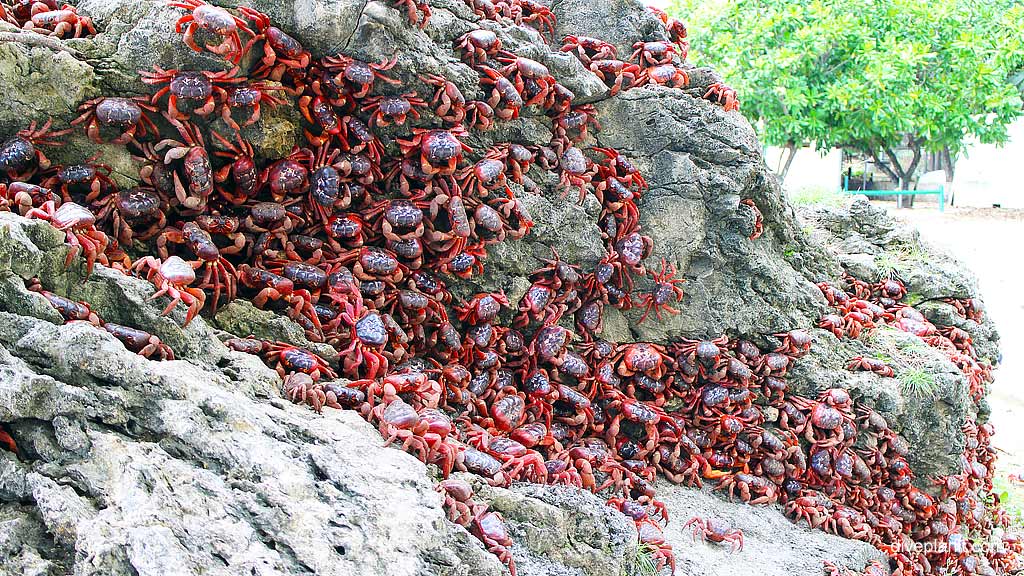 The Christmas Island Website has lots of really useful information so make that your next stop if you haven't been there already.
Likewise, when you're there, the Visitors' information Centre on Gaze Road will have the latest information about what's on, and what, if anything, is not.
One of the island's more endearing points of interest is the blackboard by the roundabout (There is only one roundabout).
Here you'll find news on everything happening on the island – what movie's showing at the open air cinema, what specials are available at the cafes, sporting events, cars for sale and the odd birthday message.
As well as the website they also have a Facebook page that's updated daily.
The Islander – local paper $2. Grab the current and a back-copy to see what's happened and what's happening.
The sunsets over North West Point as seen from Settlement are invariably spectacular. Show commences daily at dusk!
Getting There
There are charter flights to Christmas Island from Jakarta every Saturday, but these are only relevant if you happen to be doing Christmas Island as part of a wider trip. The only other alternative is from Perth with Virgin.
On Tuesdays there is a flight Perth-Christmas-Cocos-Perth
On Fridays there is a flight Perth-Cocos-Christmas-Perth
So a week starting on either of these days makes most sense, but there are also 10, 10 and 14 day alternatives. Just send us an enquiry via the form below and we'll let you know the best options.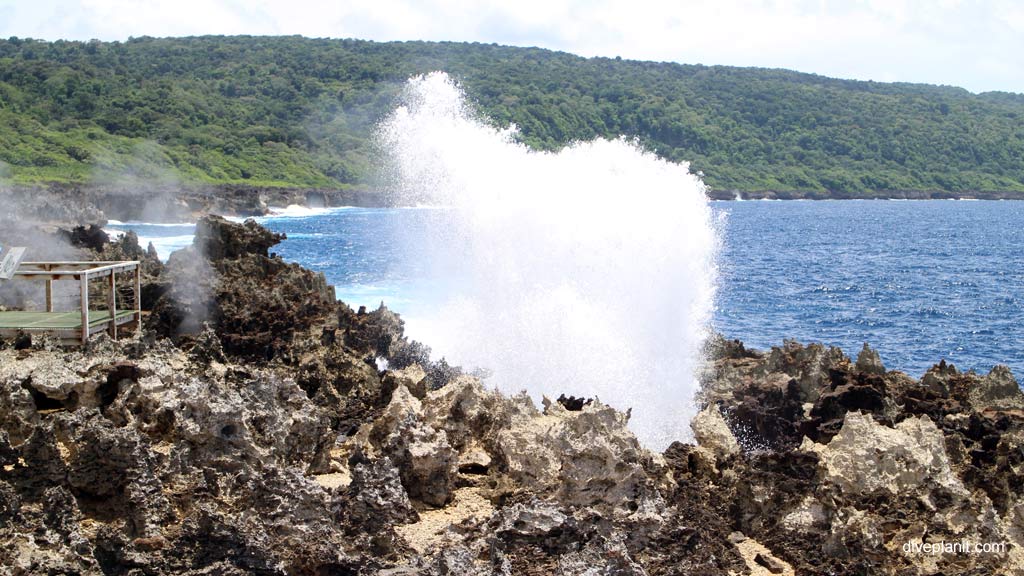 Pricing / availability enquiry