Site Overview
Dive Centres
Site Type:
Reef and Wall; occasional mega fauna
Depth:

Top: 9M

Median: 20M

Bottom: 36M

Location:
Further along than the fueling station, but not by much
This is the place, not just where I saw my first whale shark, but where my first whale shark swam towards me, smiled at the photographer who had swam up close, them swam around the photographer staying perfectly within the frame of my camera, and then flicked her tail right passed me before disappearing again into the deep blue.  Fortunately, my trusty G16 captured the experience.  It's here in this video with some of the other mega fauna at Christmas Island.
But this experience could have happened at any of the dive sites on the North West Coast of Christmas Island.
Rhoda Wall itself has a very interesting terrain: gentle slope leads to a more vertical wall falling off at 20 m.  On the slope there are some beautiful coral stacks, and large plate corals.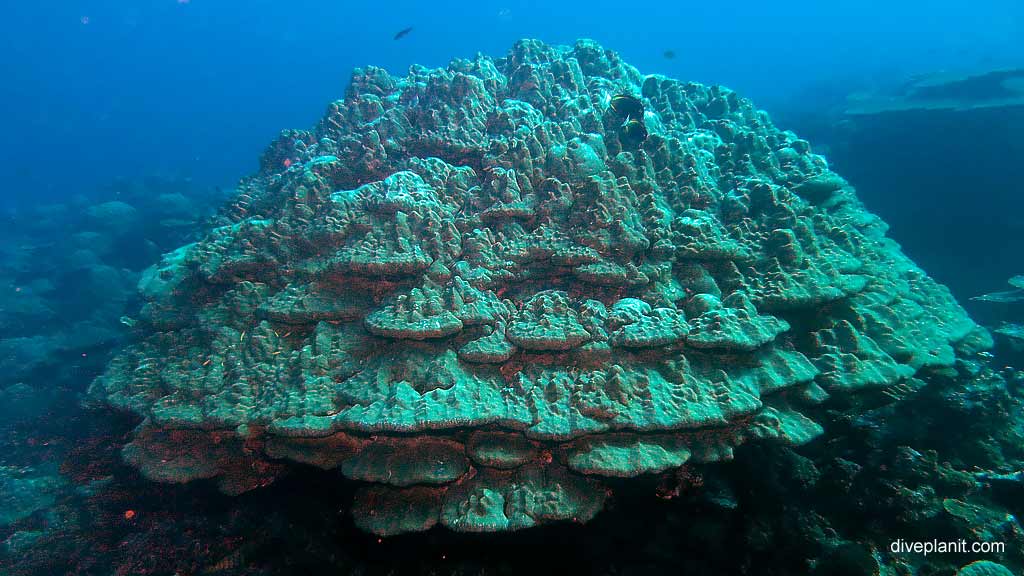 Fractal Coral – each little bit is a miniature of the bigger bit is sits on. A place where you might find a Chevroned Butterflyfish…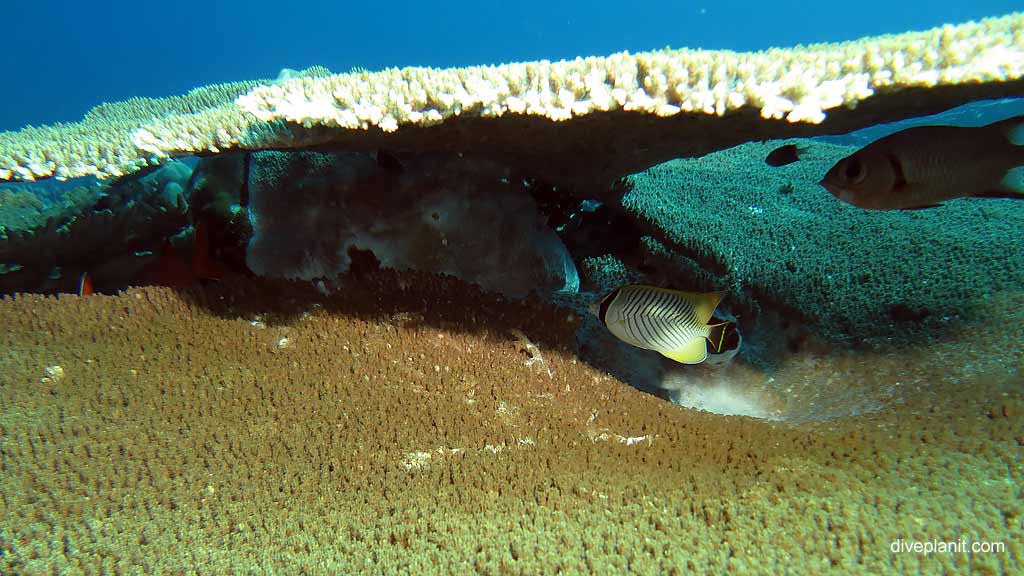 …or a Spotted Hawkfish.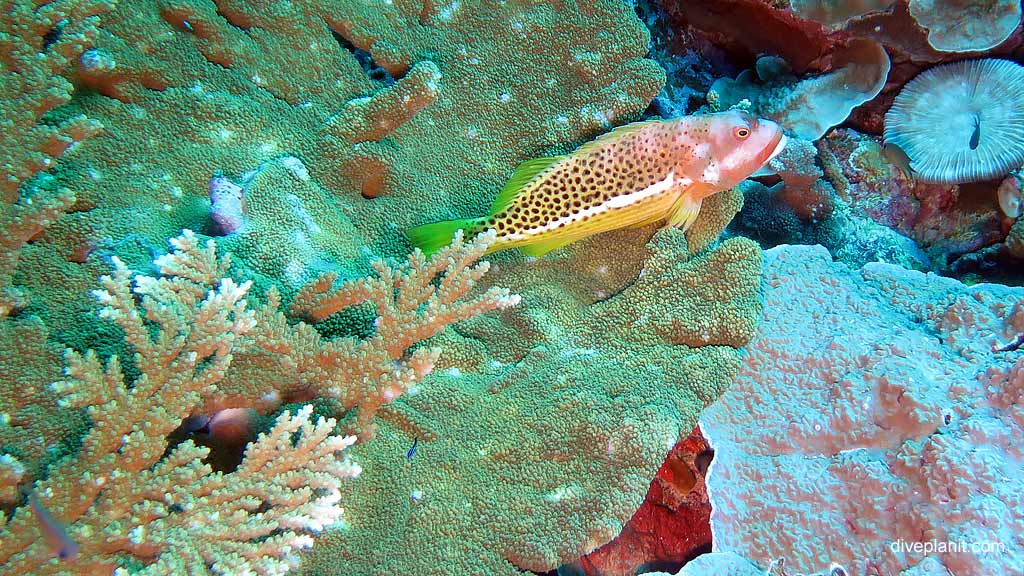 We were keeping the reef on the right until we came to another part of the wall in front of us that pushes further out into the sea. In the corner between the two, there is a slope that falls away at about 45° – a bit like a ramp down into a quarry. It was there that I spotted a school of grey reef sharks – about two dozen at 28 m.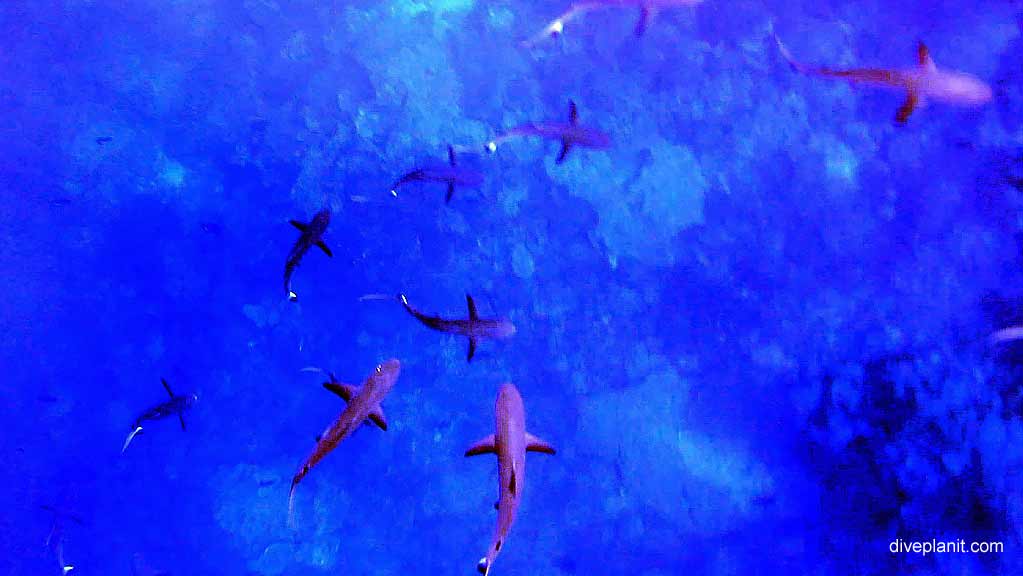 On the Wall itself, there are some beautiful royal blue hydrocorals,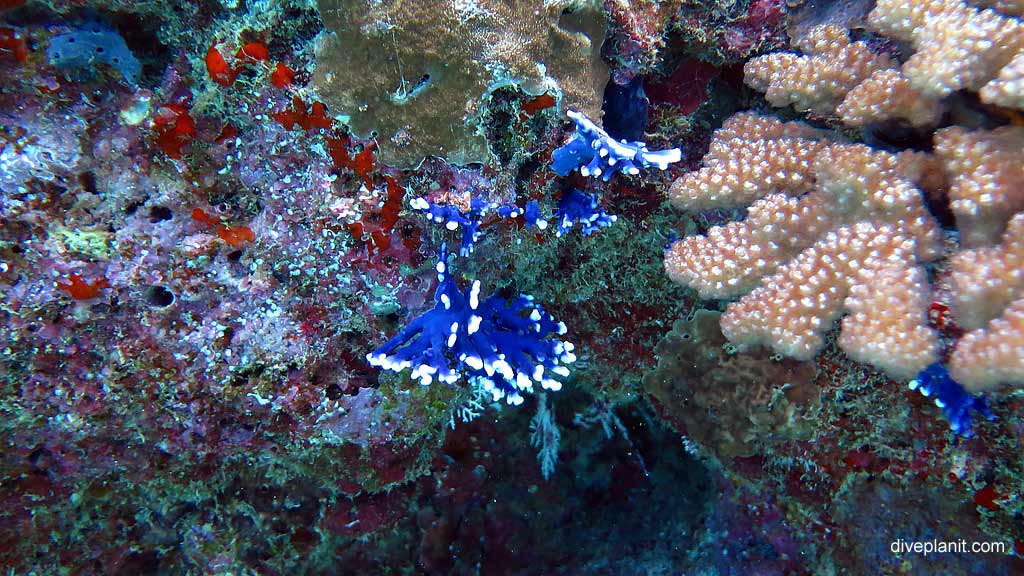 …and the ever present yellow and pink Fusiliers schooling up and down the wall.
We also spotted this Honeycomb Rockcod, who, had he not moved, would have remained almost completely camouflaged against the coral. (Despite the fact that no coral I know has a honeycomb pattern – look at him carefully – he's all hexagons).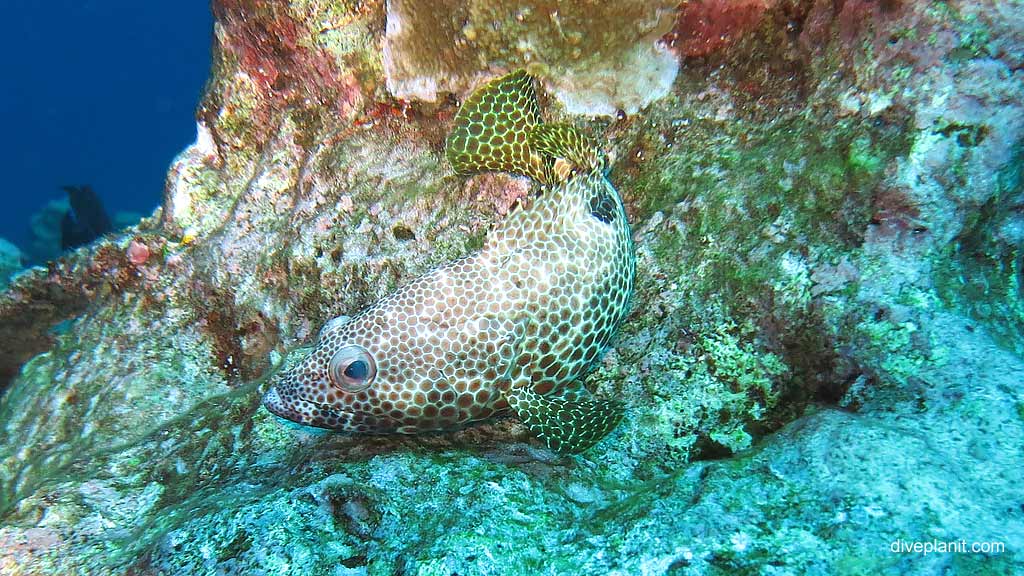 And it was on this dive that Hama did some spotting in the deep blue and delivered big time – a whale shark.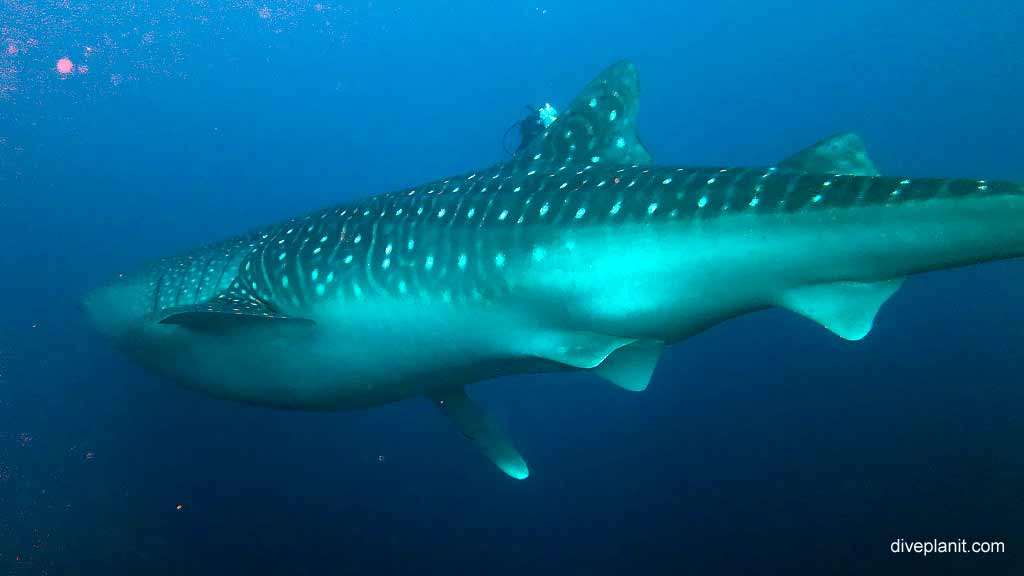 Scott Portelli was out there in a flash. almost too close to fit her all in frame.