Site Overview
Dive Centres
Site Type:
Reef and Wall; occasional mega fauna
Depth:

Top: 9M

Median: 15M

Bottom: 28M

Location:
Just off West White Beach
West White Beach Cave is technically a cavern with two large entrances separated by a column in one corner. There is lots of space inside – no claustrophobia – guaranteed. Lots of colour on the walls and a great reef at 12-18m outside. Great for those 'Silhouetted against the Blue' opportunities.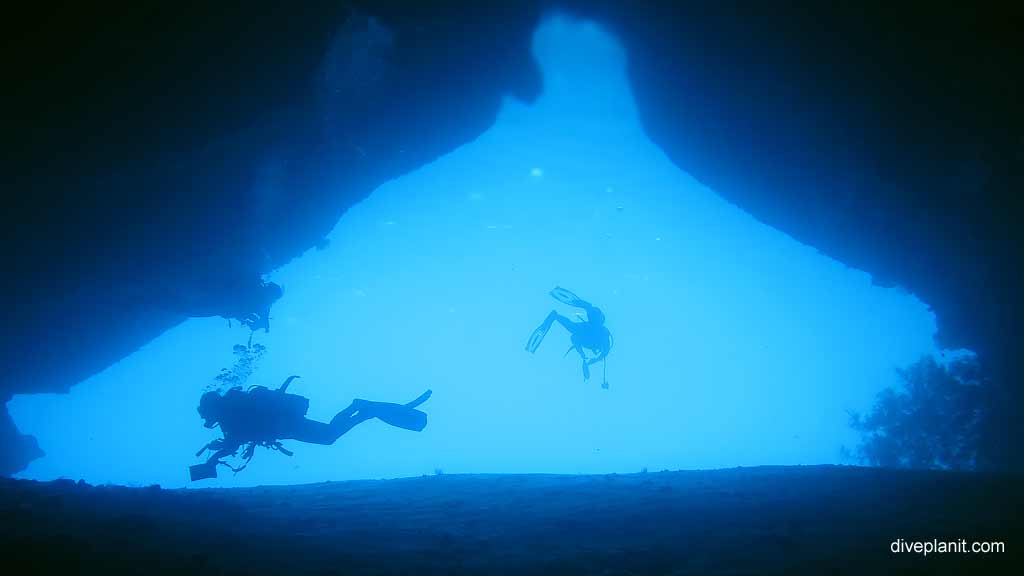 Here is a short video of two of the Christmas Island caves: West White Beach and Thundercliff.
The cave also has a pillar separating the two openings and looks interesting if only from that perspective.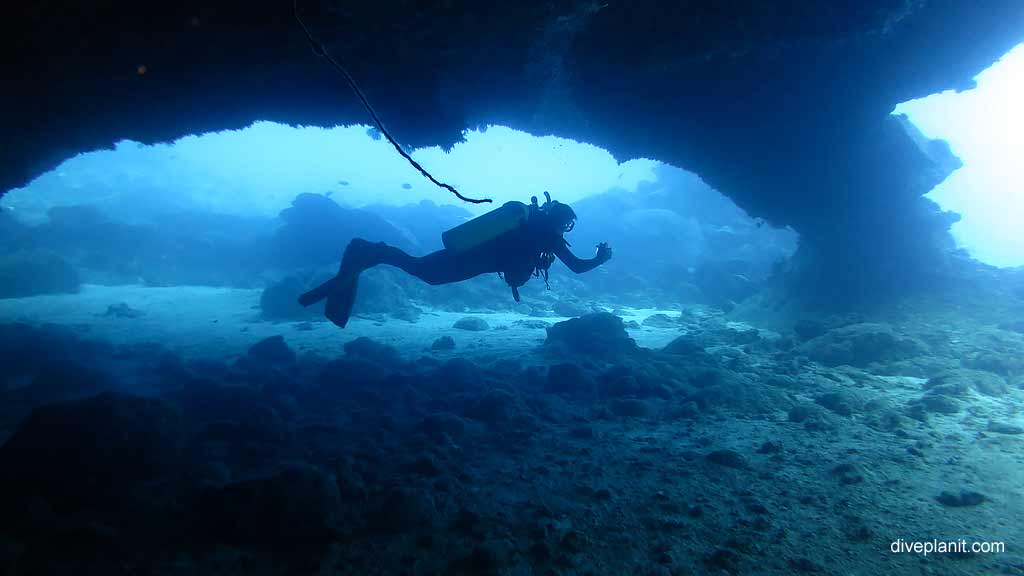 There is some very interesting stuff on the roof of the cave which is all submerged – (this is a dive – not a snorkel!) – amazing colour and life.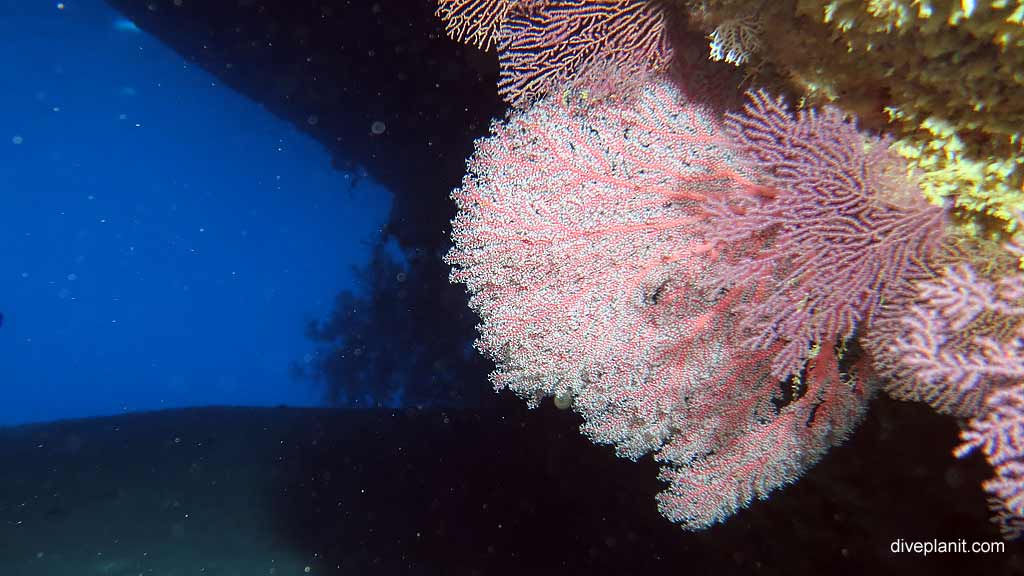 Obviously you need to take a torch and you'll get really annoyed if it packs up like my light did. (Redundancy, redundancy,… and redundancy.)
Take a right out of the cave and enjoy a colourful, lively reef at 12 to 18 m.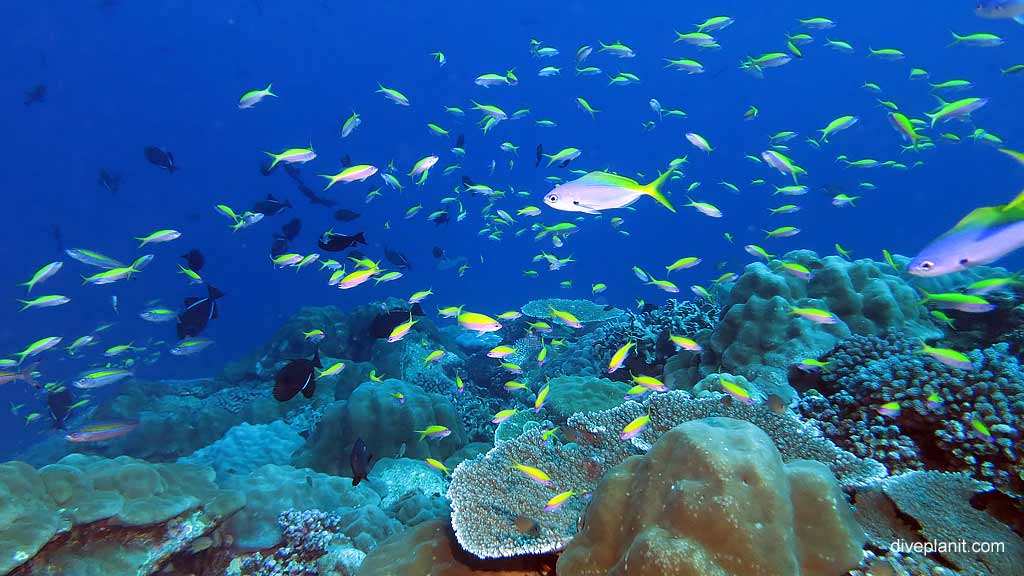 There is no need to go deeper on this one so it makes a great second dive.